This #treetuesday I have for you:
two sharply trimmed trees
lonely tree
some bugs
The photos were shot yesterday and the day before yesterday during a visit to some friends in "Good Old Germany"
I forgot to bring my camera to the walks so I had to use my mobile phone.
Hopefully, the shots are OK for you.
The two sharp trimmed trees
I have no idea what kind of trees these are and what they would look like if one just let them grow. They are standing at the left and right side of an entrance to a house somewhere in Germany.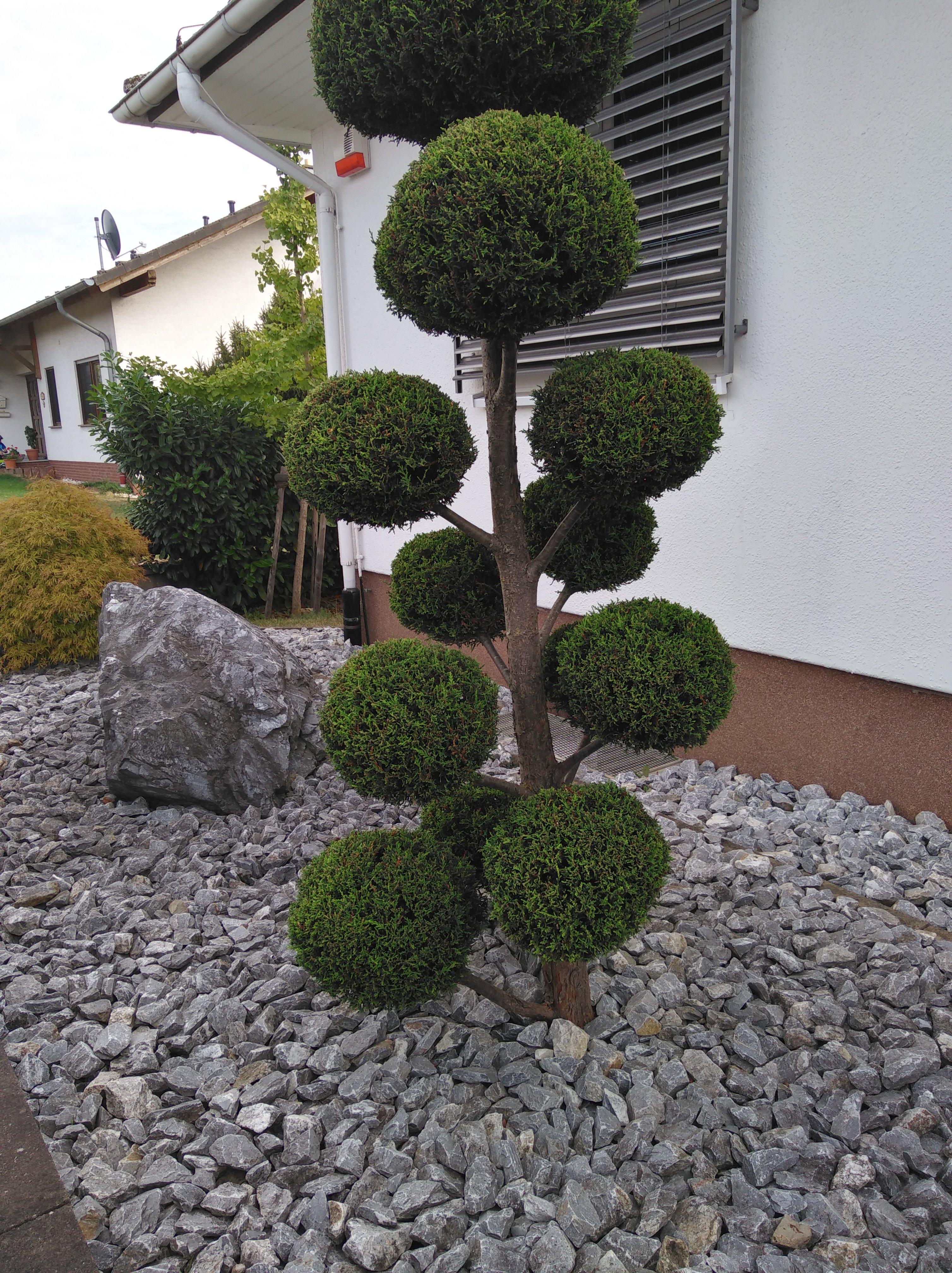 sorry I did not catch the "head" of this one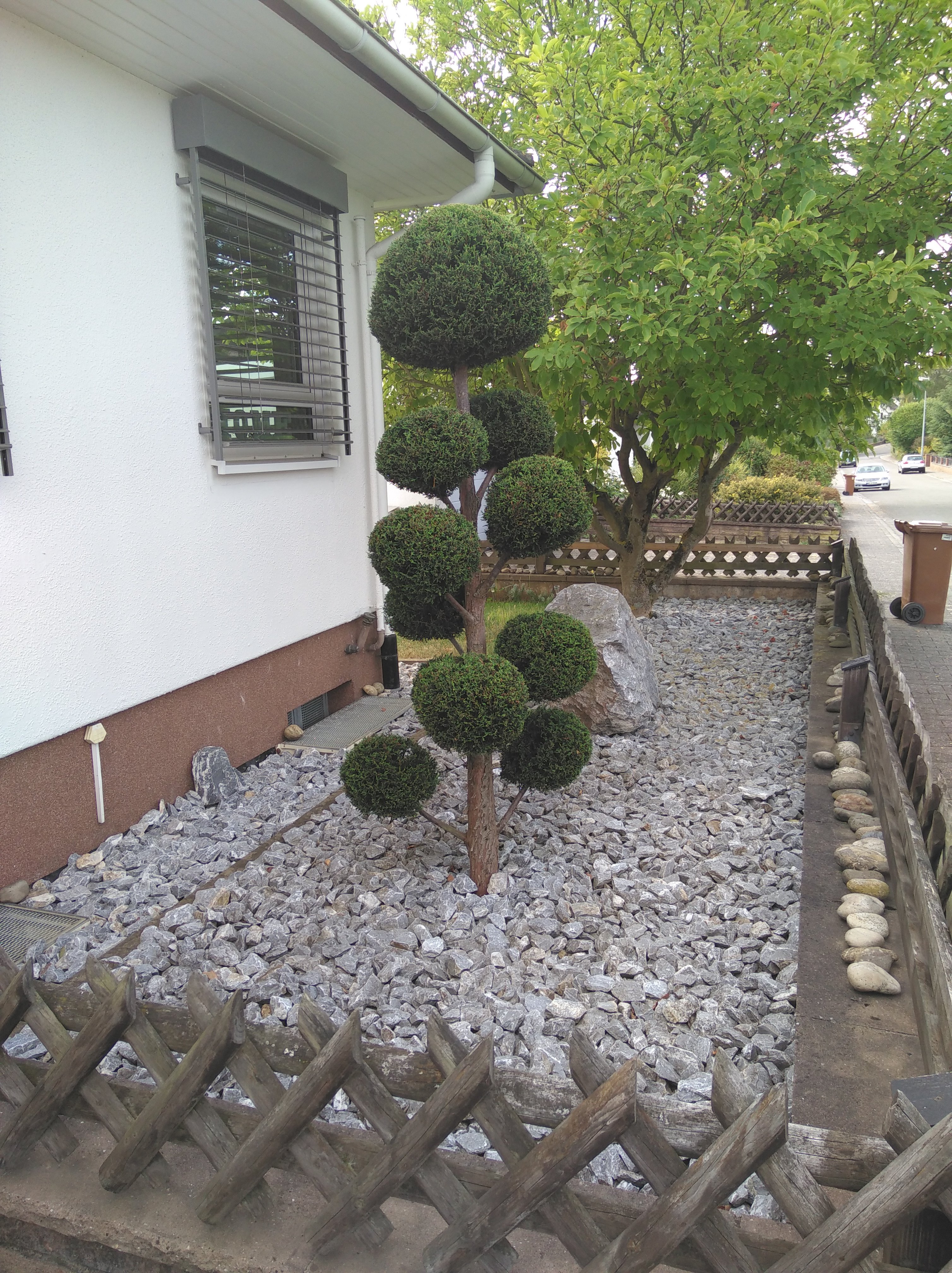 For me, this front yard looks a little bit artificial.
Trees that would not grow this way and a lot of stones.
The lonely tree
Only some steps further I found this lonely tree. In the middle of a green field that is surrounded by some vines.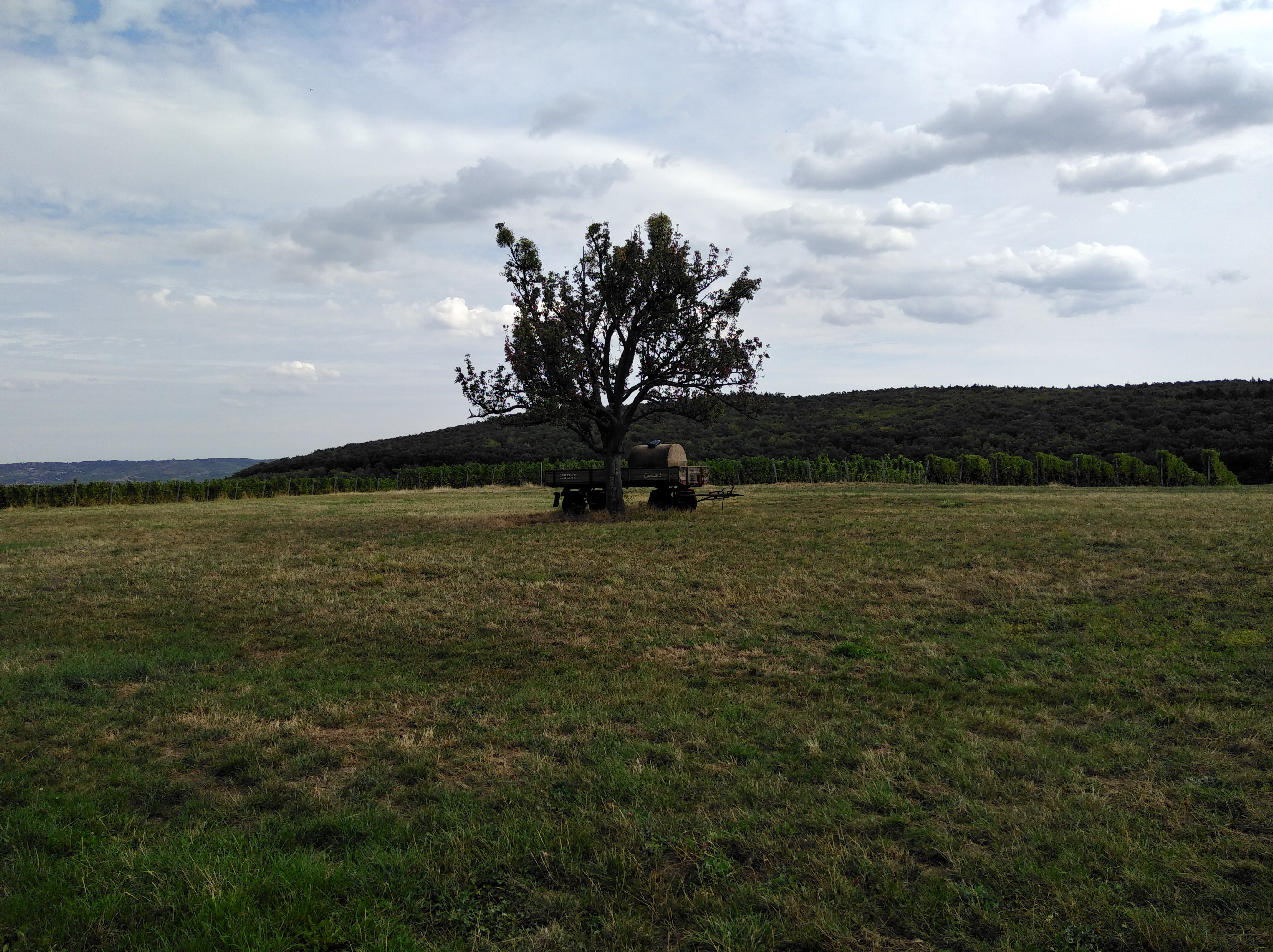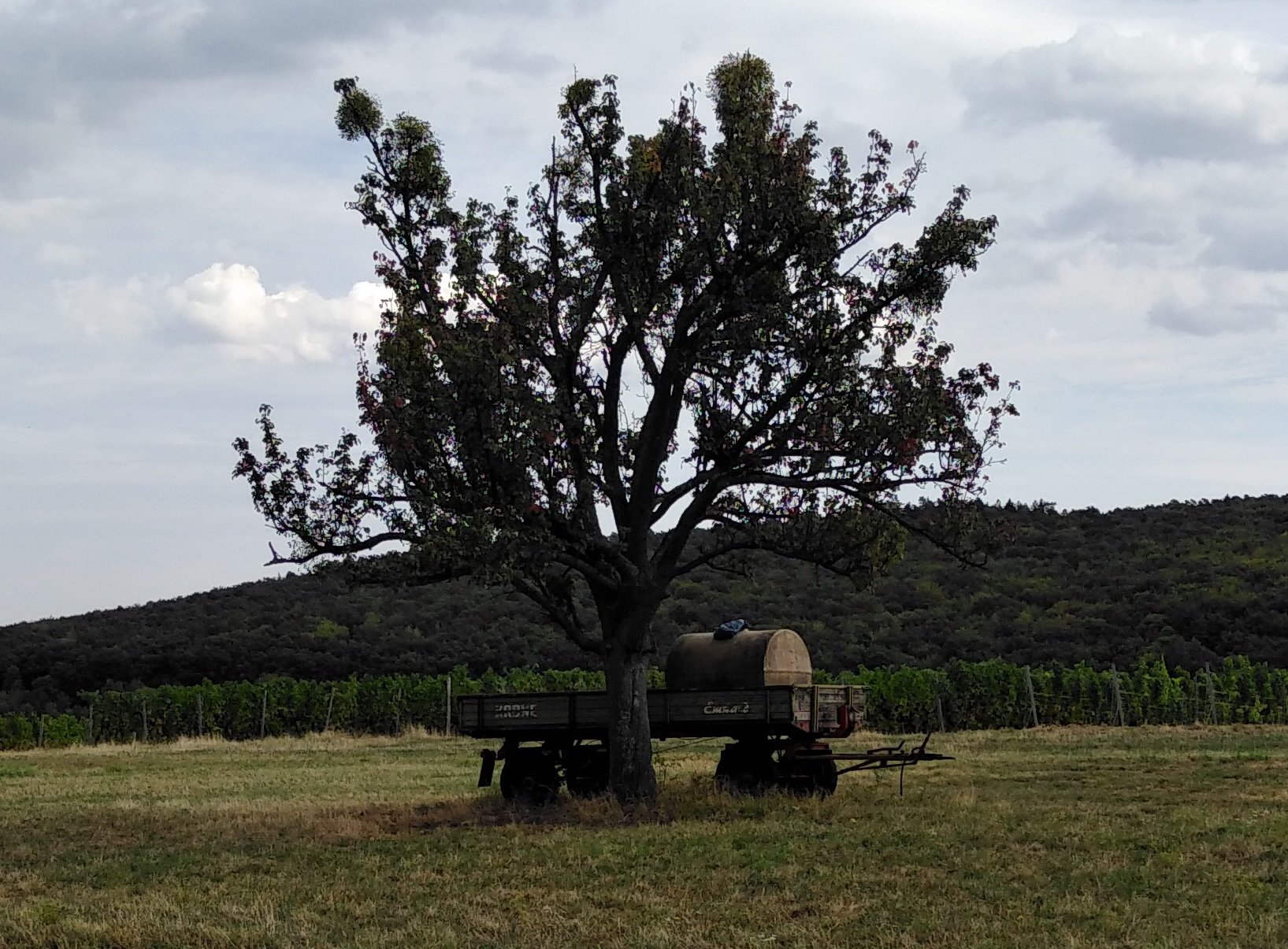 The bugs
You might ask what bugs have to with trees.
I have no idea what kind of bugs these are but I first saw them concentrated around some burned wood and later at the bottom of trees.
So these bugs must do something with wood/trees.
Somehow they are also beautiful. Look at the red back with this nice black patterns on the last photo.
Do you have any idea what kind of bug this is?!?
If so, please let me know in the comments.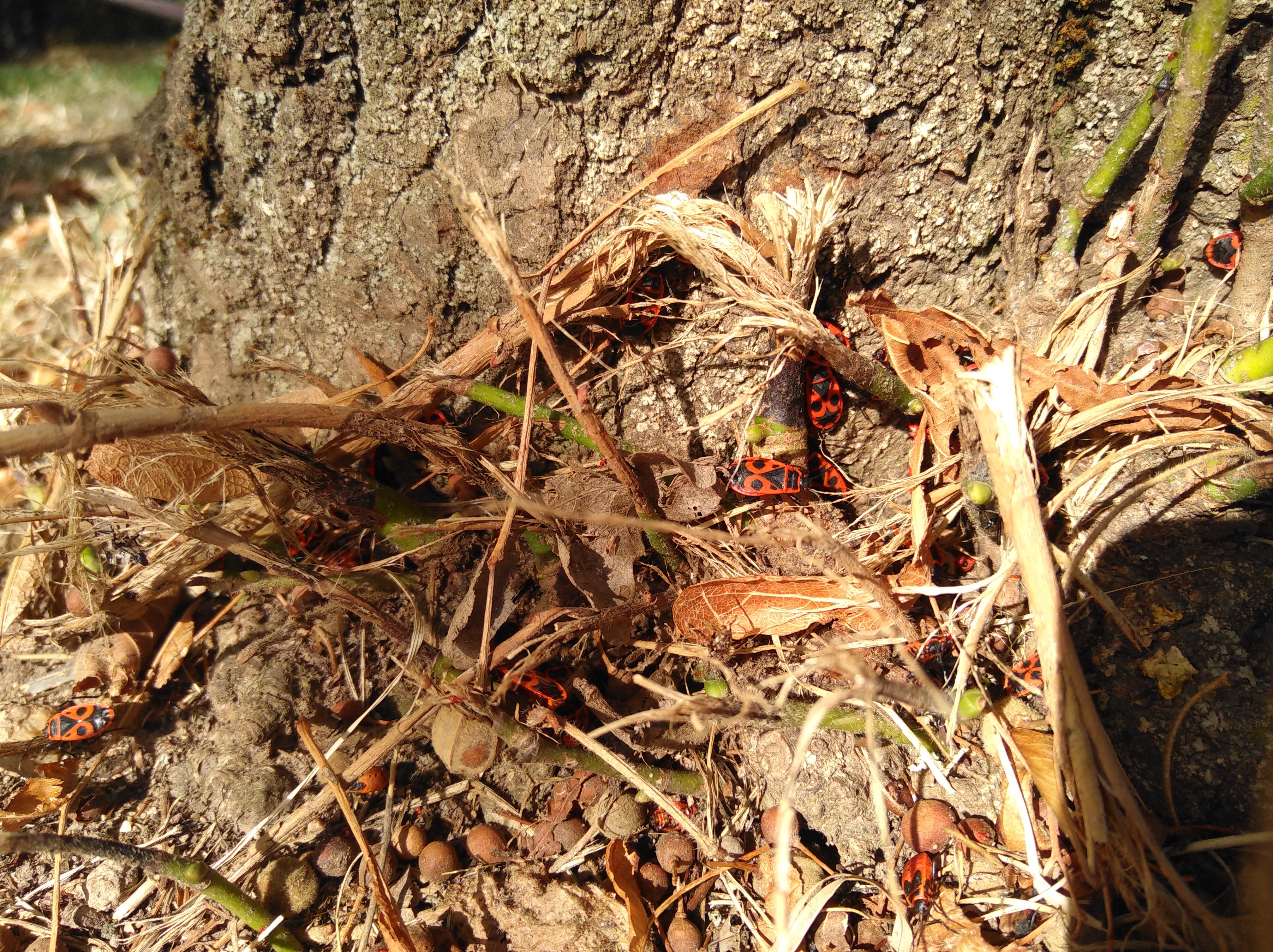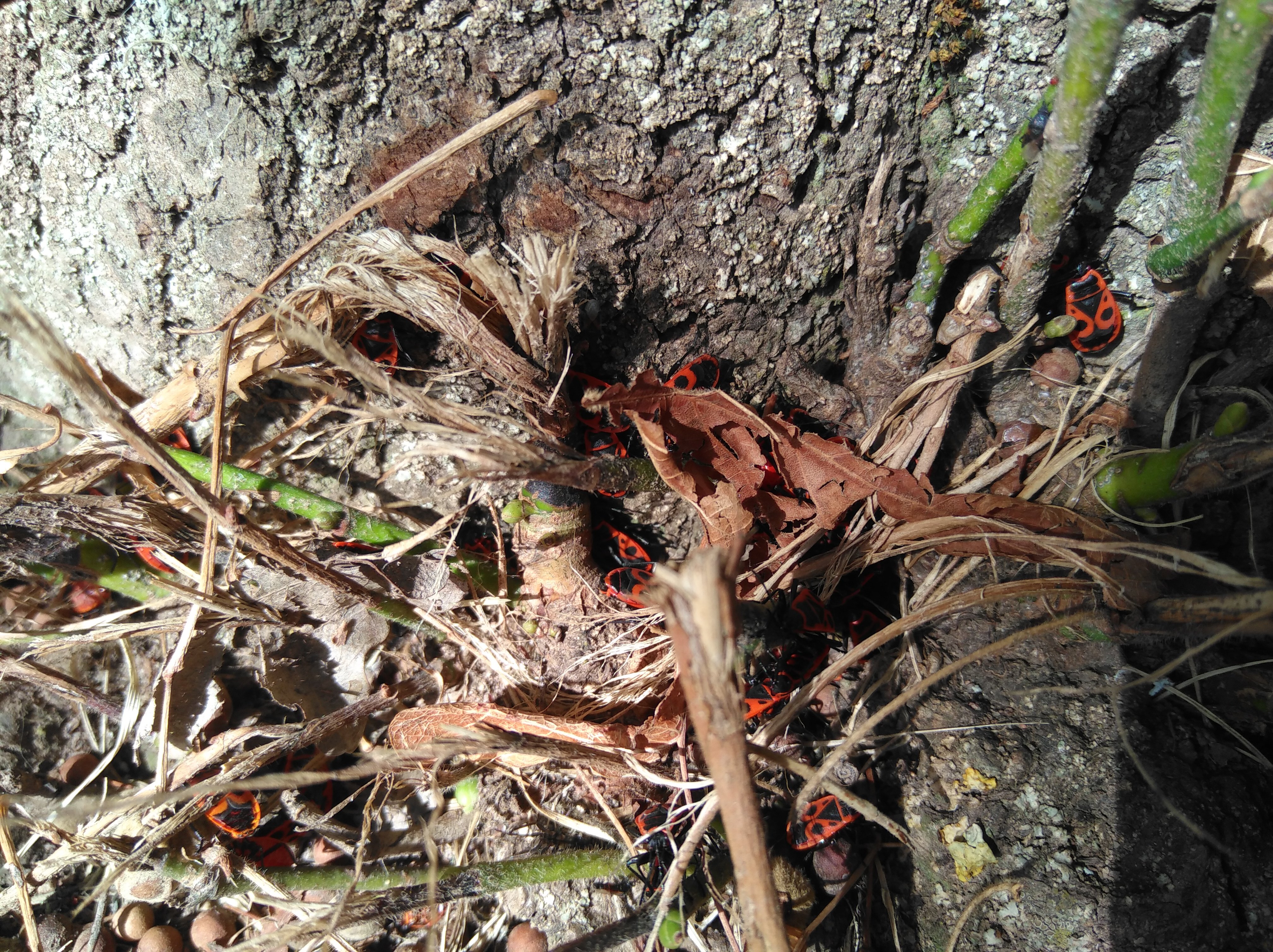 Zoom: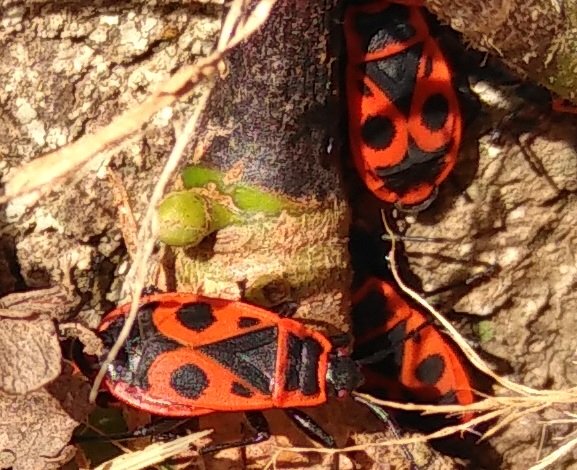 I hope you like my #treetuesday entry.
Be sure to check @old-guy-photos post Another Lovely Tree Tuesday for more entries.
STEEM ON!!!

If you love dogs you might want to take a look at @dog-marley's stories.
If you love music you might want to listen to @psionic-tremors' tunes.