Bay laurel (Laurus nobilis)** is a native tree in Portugal and we love to use its leafs in our cuisine!
(I use it a lot)
This morning when I leave my car at the work parking lot I noticed a sweet perfum on the air, clearly another sign of Spring arriving!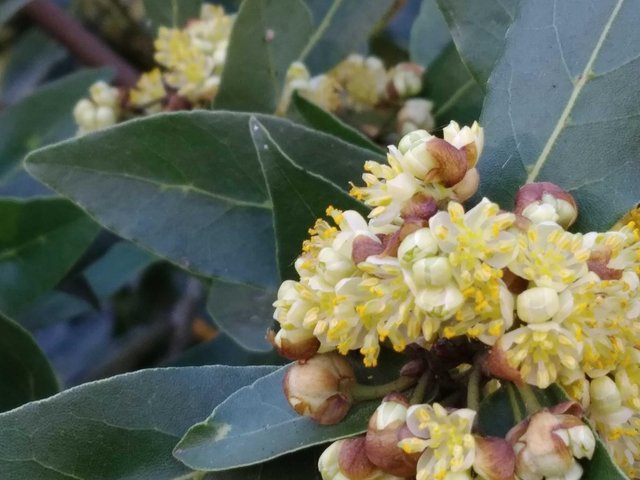 I saw some new leafs on oak and ash trees, but the perfum came out of the bay laurel tree.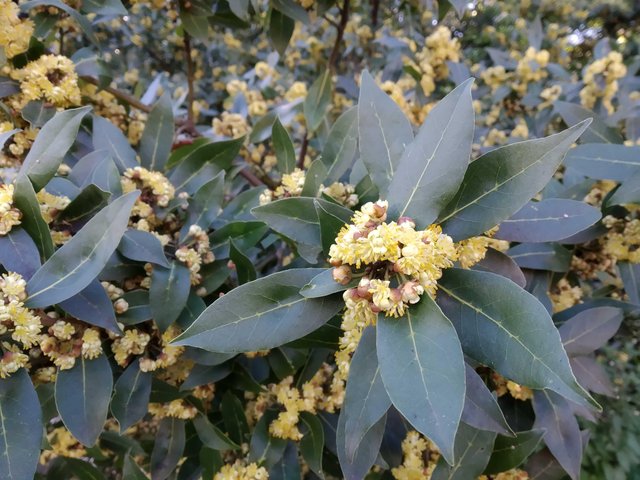 I"m a lucky one to have a bay laurel tree welcoming me in the morning!!