How Glorious Are Your Branches! A Tree Tuesday Ode
---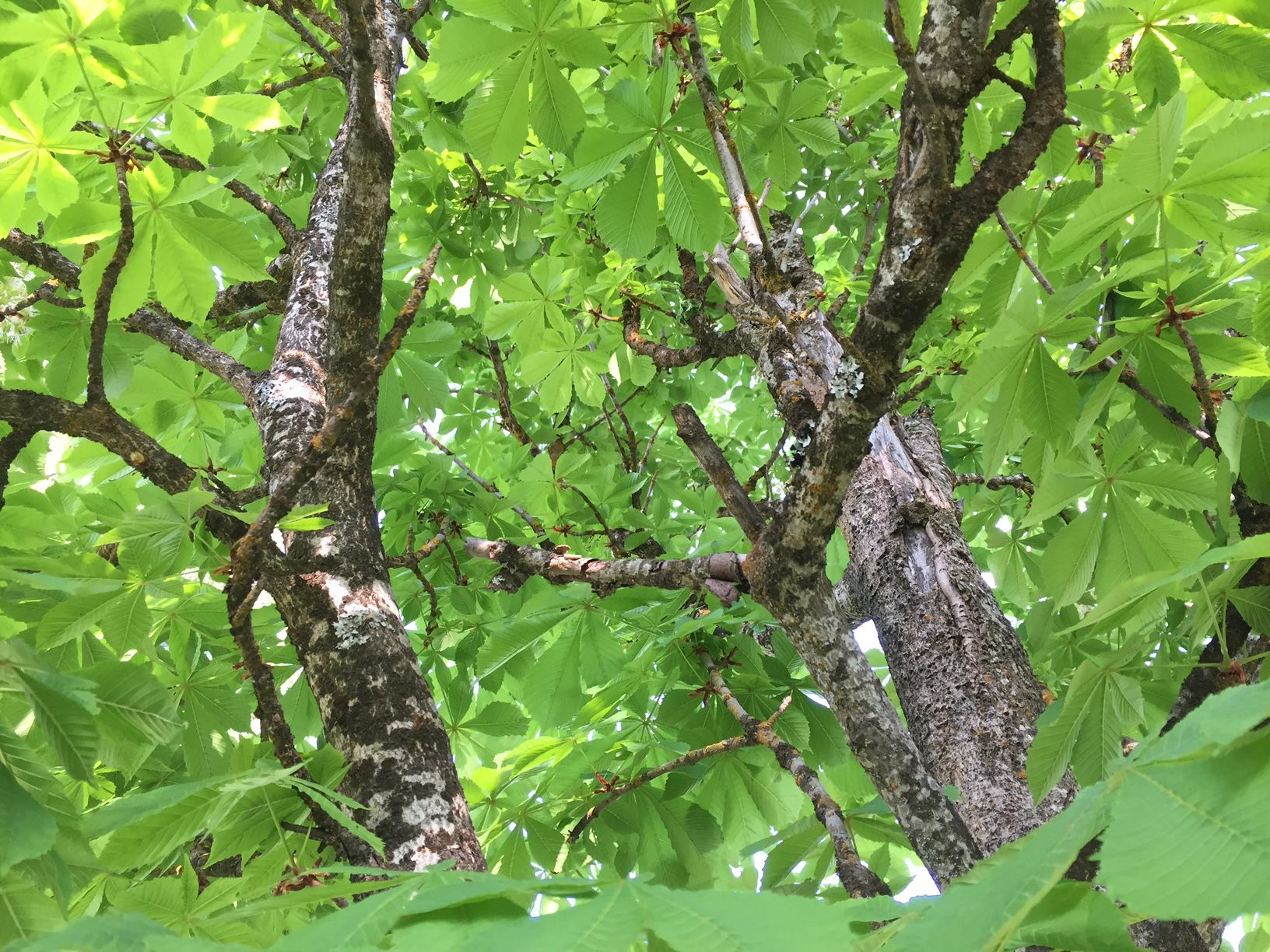 Um, those might be the wrong lyrics to that song, but I tend to think it works.
---
Last night I was wandering around my yard in a post gardening fugue, when I just had to stop a minute and admire our chestnut tree. I have never tried out @old-guy-photos' #treetuesday tag, and when I was gazing up at the chestnut tree's chlorophyll adorned bows, well, I knew I had to give the Tree Tuesday thing a go!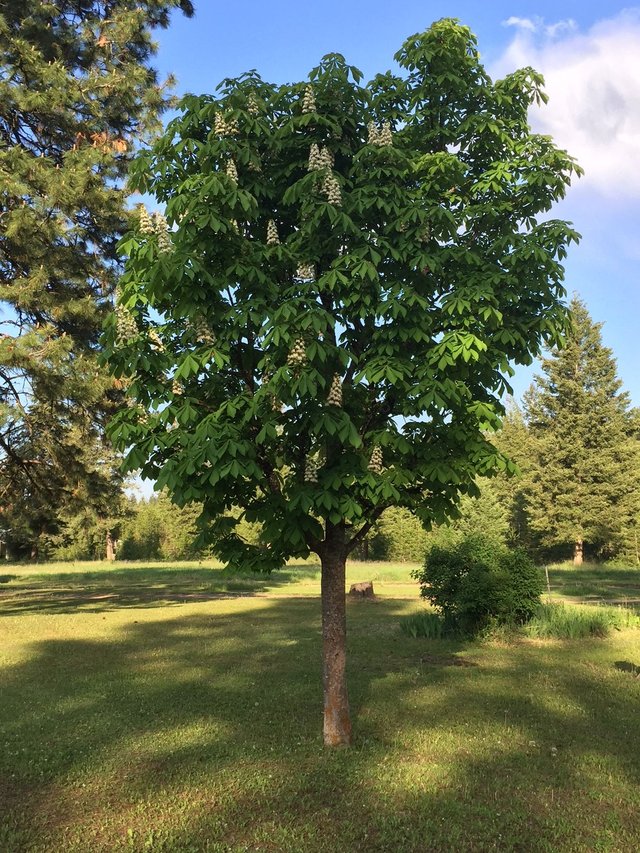 In a farm awash with majestic conifers, our diminutive chestnut tree is a much adored leaf adorned bit of cellulose. All of our cats use it as a sky on ramp at least once a day, and no small amount of amusement is endured as one happens to catch a feline acrobat shimmy up the tree's trunk for a bit of branch hanging.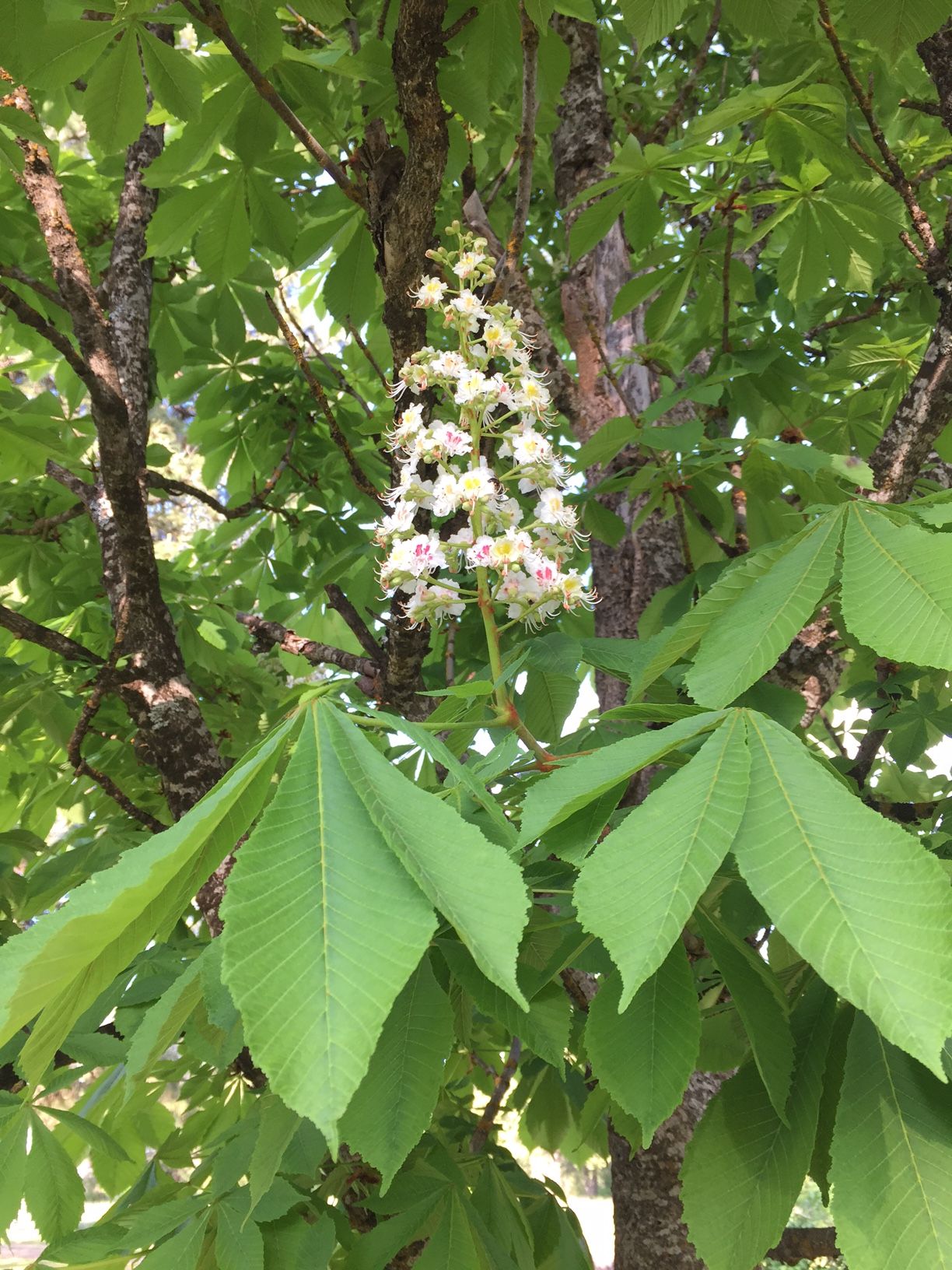 Mammals aren't the only ones that express a fondness for the chestnut tree's lofty boughs. Last evening as I perused all that encompasses the mighty tree it seemed as if the tree was emitting its own life cadence, for the insect and bird activity contained in its branches was rather symphonic in scope. Right now the tree is in bloom, its panicles reaching skyward like little botanical skyscrapers. Upon each bloom our region's pollinators are busily doing their instinctual job, and flitting from branch to branch the birds that dwell on our patch of land sing their ancient songs to remind me of their presence. More probably they are just telling me to get off their grass, or "Hey Bob, look at that crazy-looking broad," but I'm in a rather fanciful mood this day, so I am going to go with my more poetic description of their cackling and cavorting.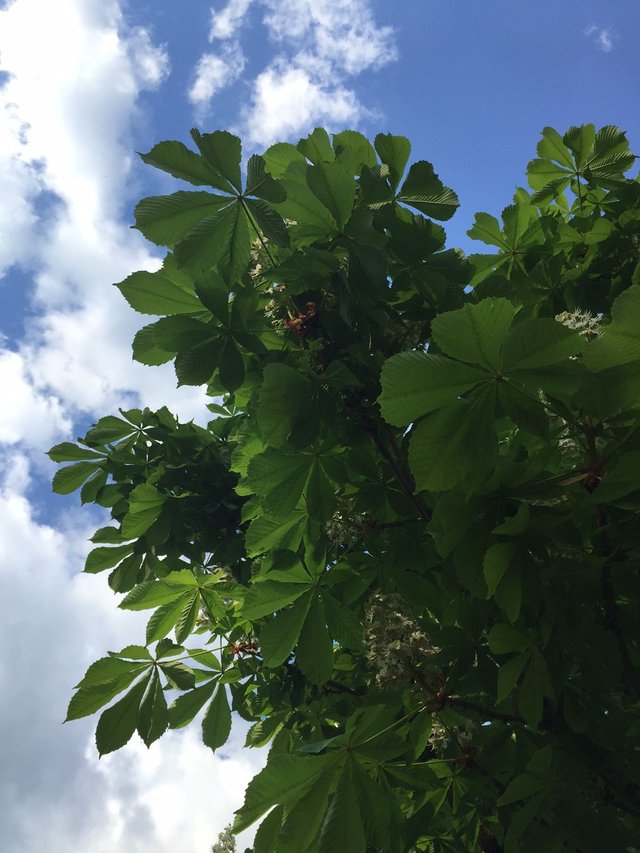 On many a hot summer afternoon I will plunk my carcass on the soft grass underneath the chestnut tree and sip lemonade while I stare at the clouds up through the tree's branches. Its shade is a welcome respite to my sweaty and exhausted form. There is something soothing about the soft rustling of leaves in the breeze.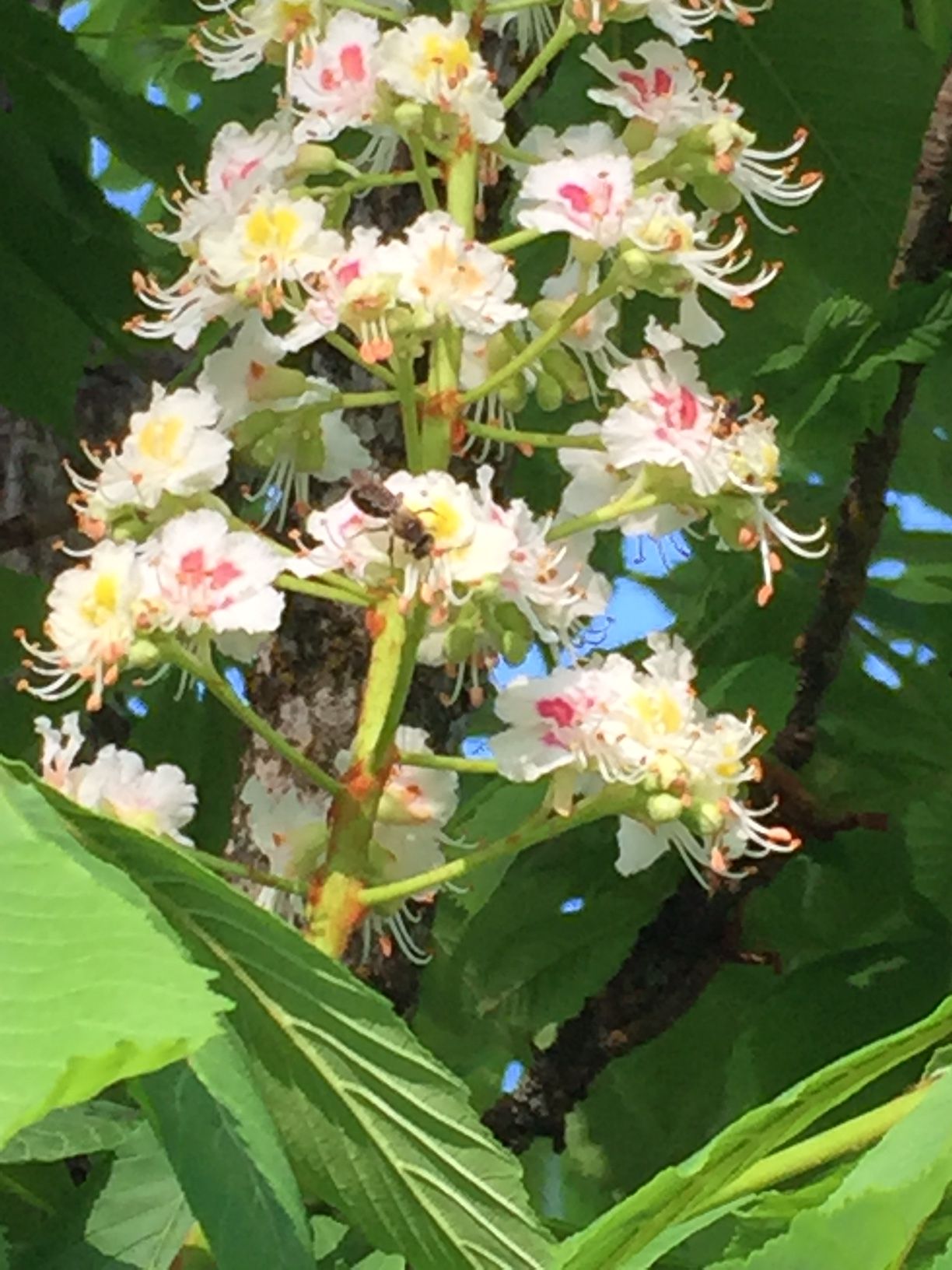 And it wouldn't be a Kat post without a bit of levity, so I also have an anecdote about the usefulness of the tree. One summer my husband was driving our old Ford F250 down the barn road with a pile of heathen children in the truck's bed. Running along side the truck was our Boxer, Gunnar. Now Gunnar's cognitive ability was slightly impaired, and by impaired I mean that a turnip probably had a higher IQ. Gunnar was happily booking along, tongue flying in the wind when he ran right into the Chestnut tree at full speed. I heard the impact in the house. I suppose it was probably a good thing that his nose was already squashed genetically, for I think that the tree smash incident would have taken care of the job for him. Boxers are most definitely their own kind of special...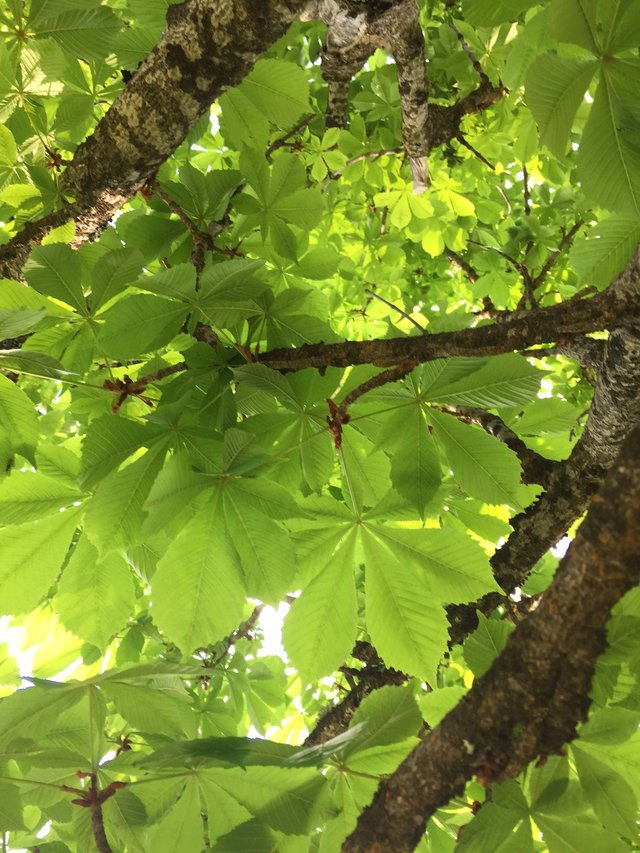 And on that derpy dog note, I hope that you all are having a tree-mendous evening (yes I went there!), and I am totally aware that I tend to butcher words just like I butcher the occasional piece of firewood when splitting it, every stack needs an odd piece or two!
---
And as always, all of the images in this post were taken on the author's non leaf-scented iPhone.
---
Want to read more @Generikat posts?
---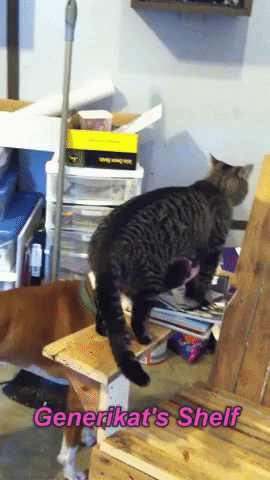 Click Here!