hey there, hi there ho there!
It's TreeTuesday and I thought I'd share my River Birch which unfortunately was damaged during the heavy, wet snowstorms that ravaged the northeast in late March and early April.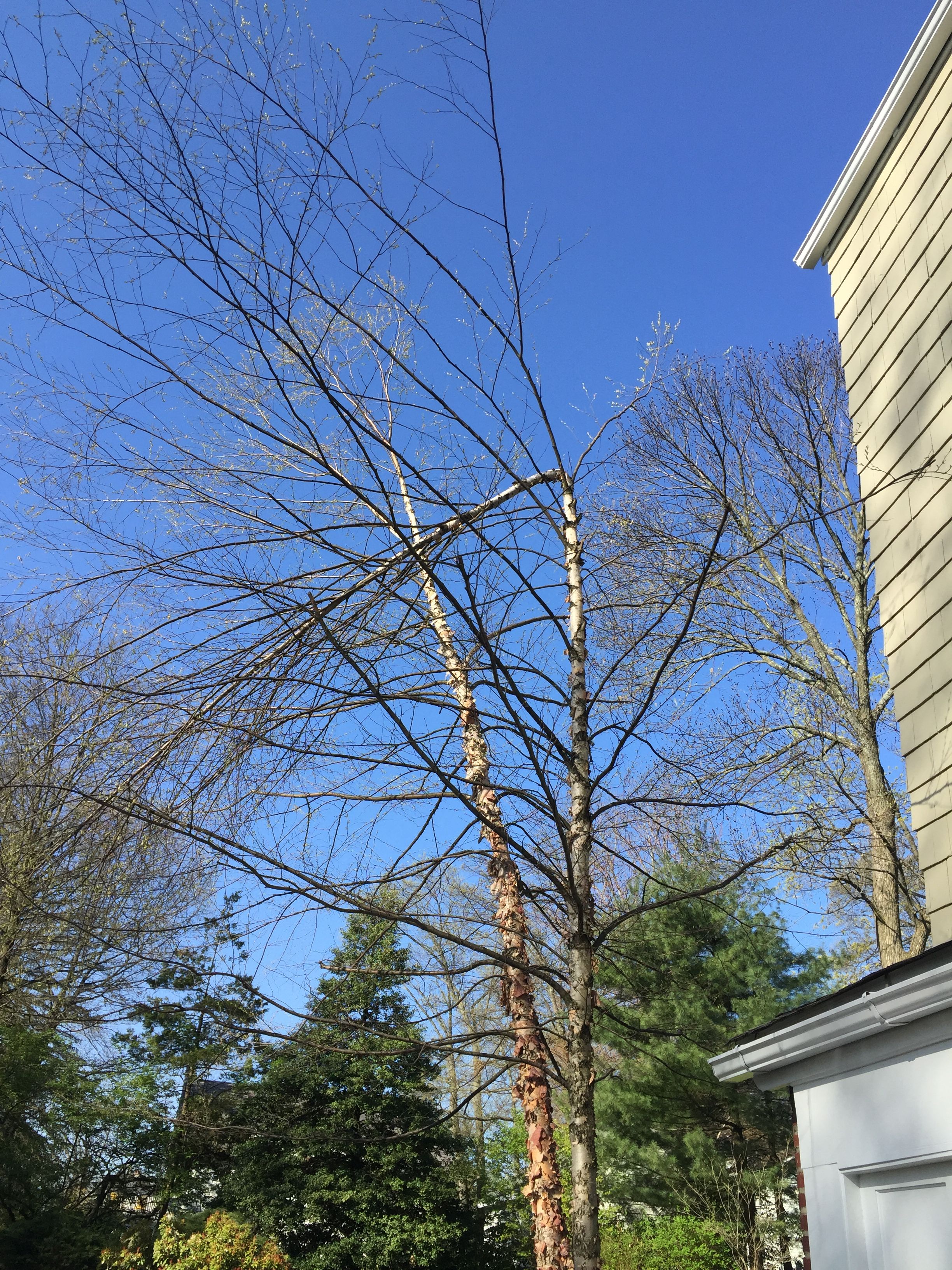 This formerly nice specimen of a river birch was planted about 8 years ago and grew quickly. it created a lovely shade on our patio during the hot afternoon hours.. It also provided a bit of privacy and covered the view to our driveway.
However, there have been problems and it relates to the mantra of ...
Right plant.....right place!
First of all, before the tree was taken out by the snow, I had been contemplating taking it down even tho it had provided such desired shade. One thing that was happening was the ROOTS were causing havoc.
The roots are fairly shallow and spread wide and far for this tree, and they were pushing up the macadam driveway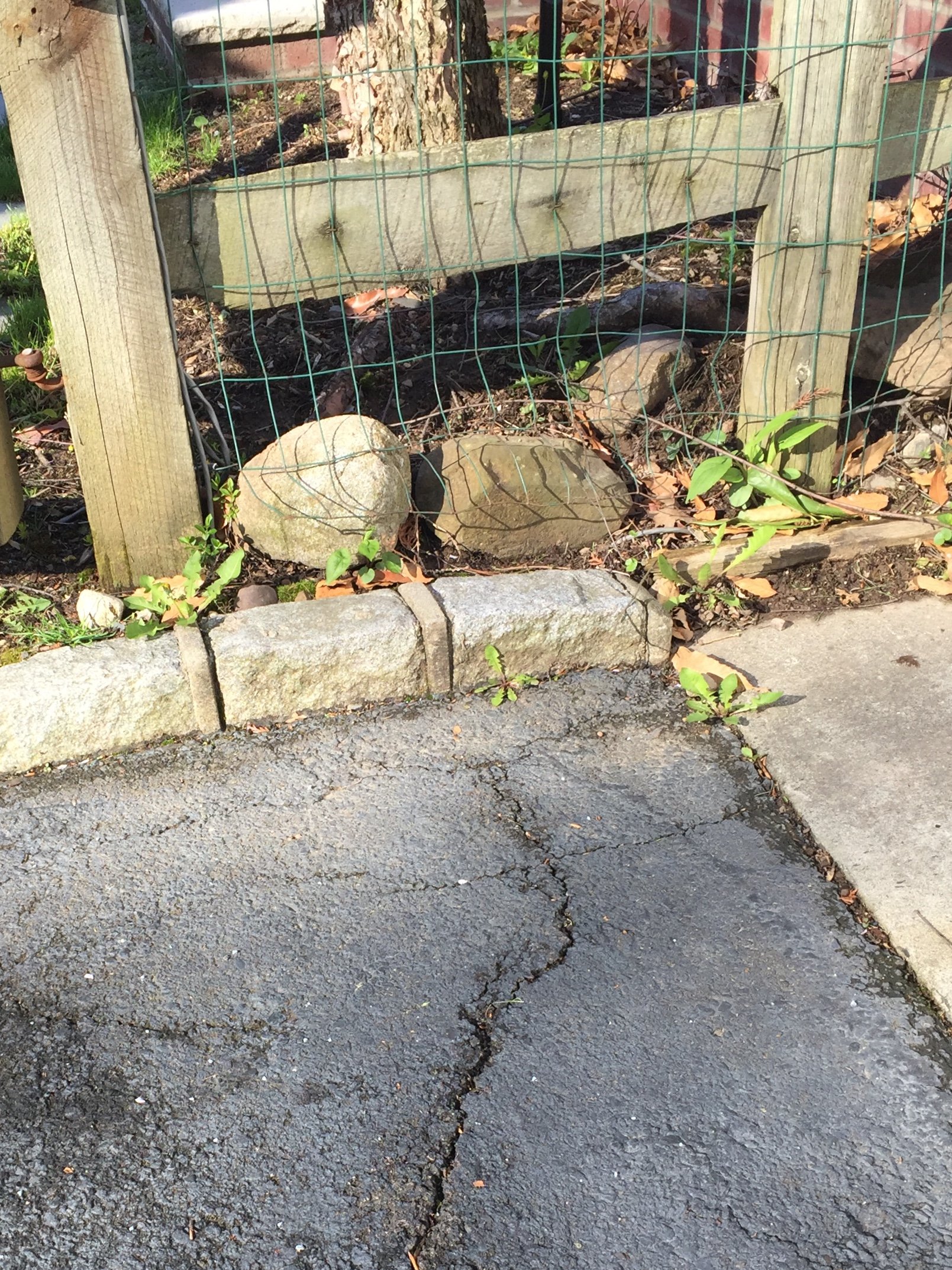 And they were also (on the other side of the gate, not pictured) being water hogs which was causing my grass and some perrenials to become less robust, and very sparse :0( OH, and I almost forgot, they are extremely messy trees, constantly dropping twigs and branches. Hmmmpf....
So I've been thinking about taking this thing down because ultimately, it is just a potentially large tree that really needs ROOM to grow and this spot was not the place for it to get any bigger, but my issue has been...
What to replace it with?
I think I know now what to do, and I believe i am going to put up a nice tall section of lattice grow a nice clematis. This will give the privacy that I desire and also won't have imposing roots.
I haven't done the project yet, but I envision something like this but with just one section of fencing: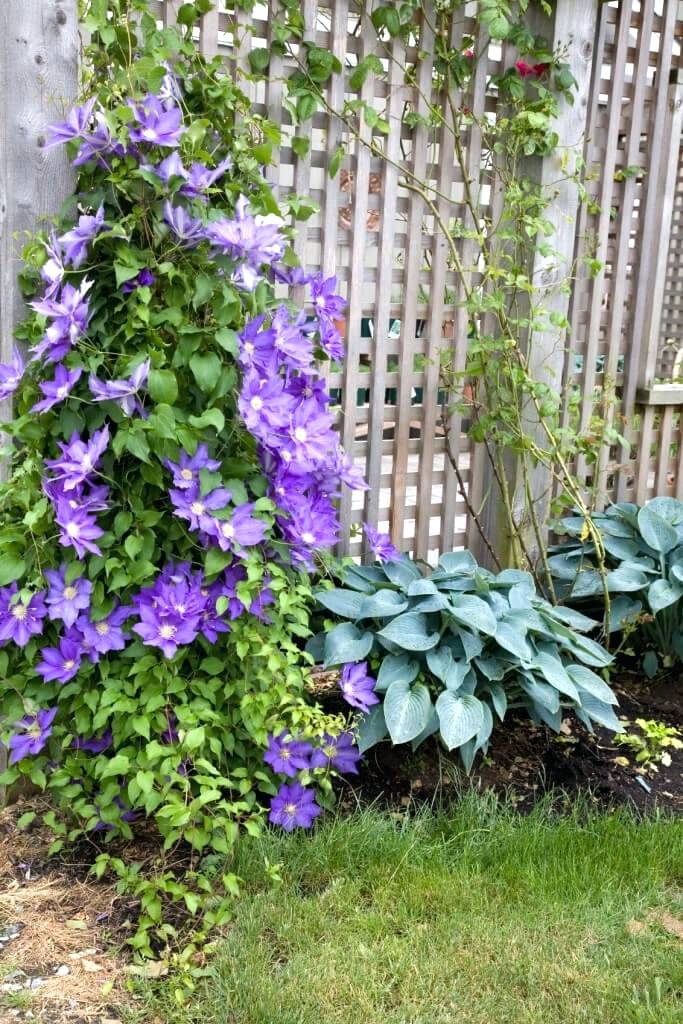 So, farewell old riverbirch...the tree man is coming to take you down...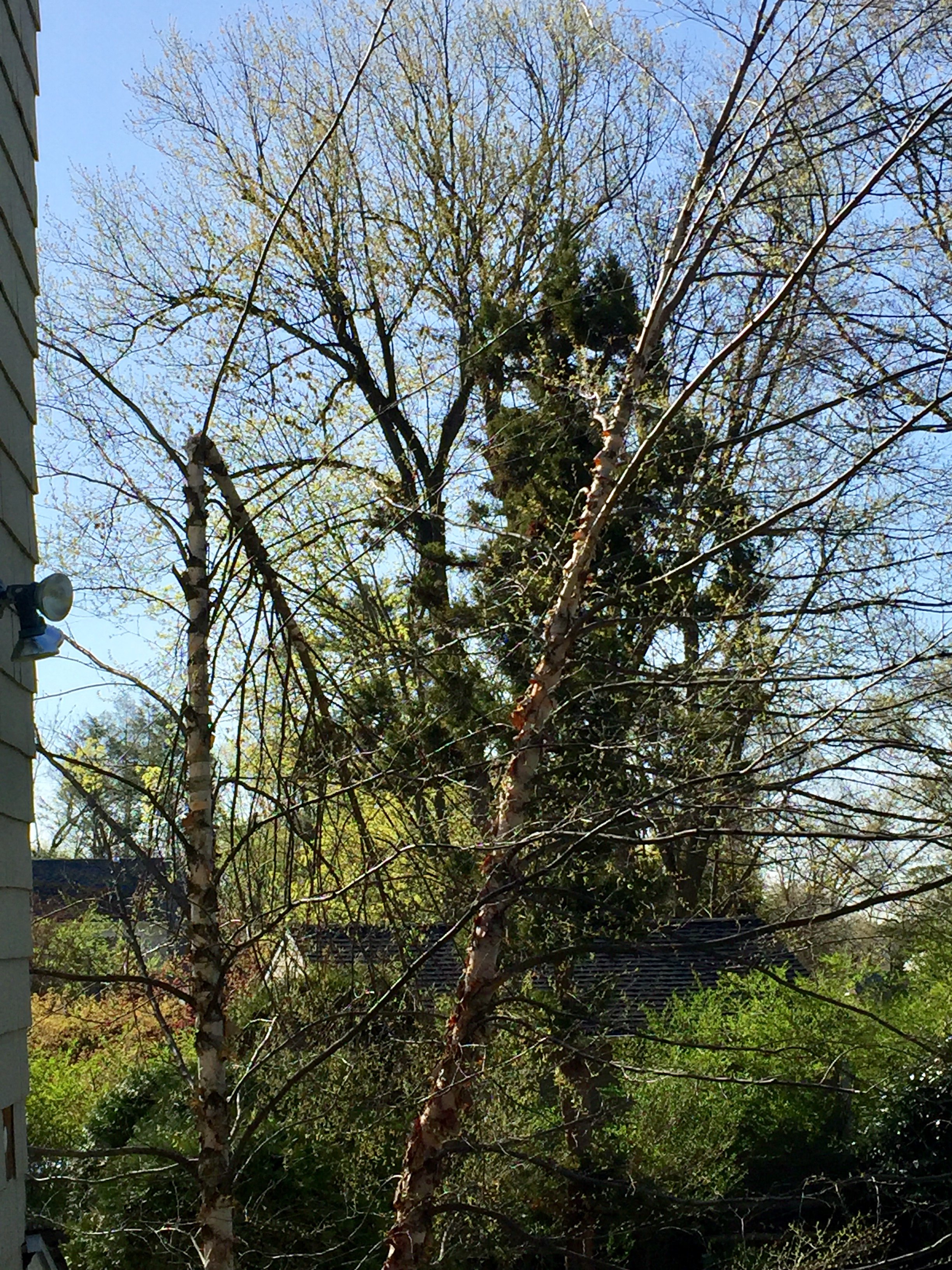 Happy gardening everyone!!! @gardenlady