Tree Tuesday Brought From Me to You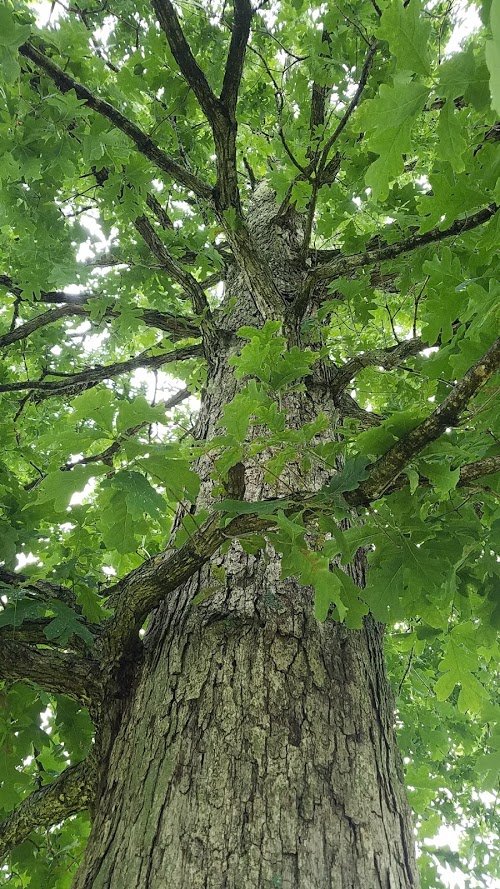 Photos strewn on a table
Divided into branches
Old and new with room to expand
Marriage, birth, celebration of life
Pruning the branches back for new growth
The tree of Life, stands
In a forest of generations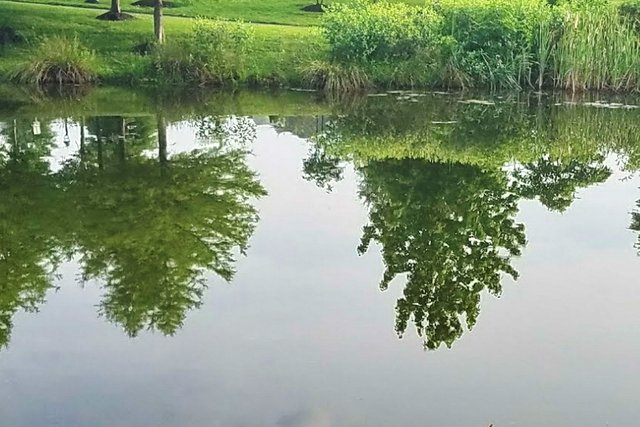 Reflections
"My role in society, or any artist's or poet's role, is to try and express what we all feel. Not to tell people how to feel. Not as a preacher, not as a leader, but as a reflection of us all."
—John Lennon

Today is #TreeTuesday initiated by @Old-Guy-Photos. Let's put up some trees today! If you haven't guessed it by now, this tree is one of my favorites. I walk right by him whenever I go out for a run or walk. No matter which way I go, it always comes back to him.
I probably have a least a hundred pictures of this tree, in various states of dress and well, undress... We are almost back to naked again. Le sigh. Tiem flies! When you see running by you again, catch it if you can.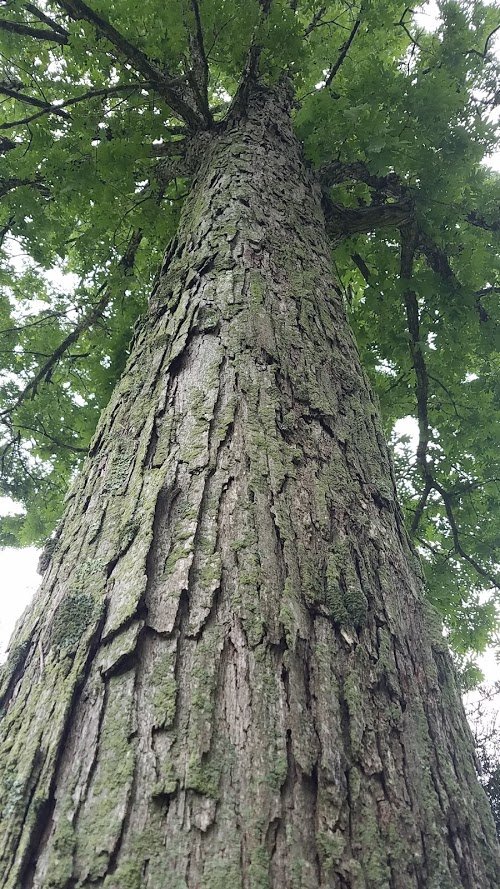 The trees here are brothers or cousins at the very least. They are oaks and planted in close proximity to one another. As if there were a family plot. There are other genetic markers that make me believe they are related. Can it be that they are just of the same kind of tree?

My redbud has put out so many seedpods, just wishing to reproduce one of his own. I am thinking this may be his year to win the game of tree life. One of those pods of the hundreds he bears has got to have a seed inside that says, "Let me be a tree!"Don't you think?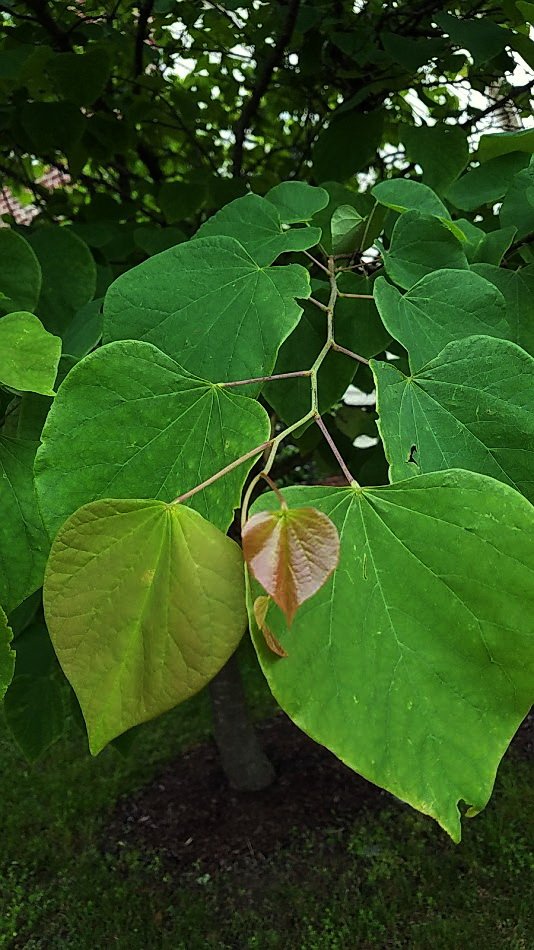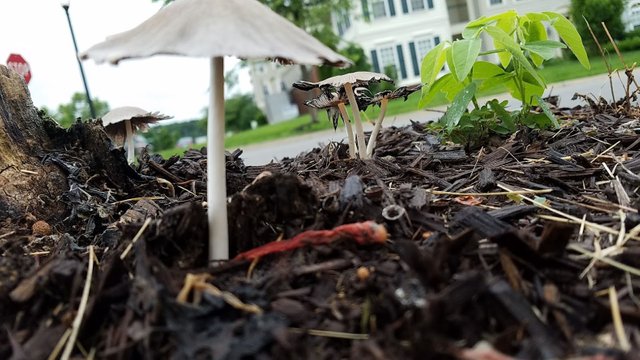 Wood chips made from an old tree and repurposed for mulch. The three R's are employed here: reduce, reuse and recycle. Conserving our natural resources.
A flower. Always. This flower is dedicated to #TuesdayOrange #ColorChallenge by @Kalemandra. She truly colors my world.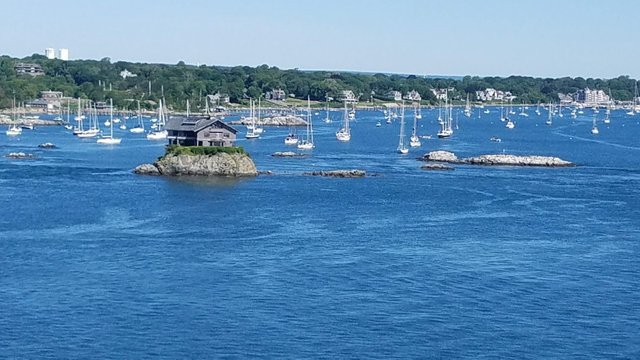 This four-story folly of a house was built on a rock, mostly to anger the city long ago. It fell to disrepair and after years of being abandoned, was purchased for back taxes by an architect and his wife. It is a most bizarre site as you are sailing the Narragansett Bay in Newport, Rhode Island, but, it is truly a treasure of sorts. And still inhabited. Everyone needs a little Vitamin Sea every once in a while. It's been a while. How about you? See the story of the house here
I want to thank you for coming along as I perused the likes of #TreeTuesday, eclectic and true, brought by me to you. And just that quick, this show is over. Tag me and I will visit your trees too! Thank you!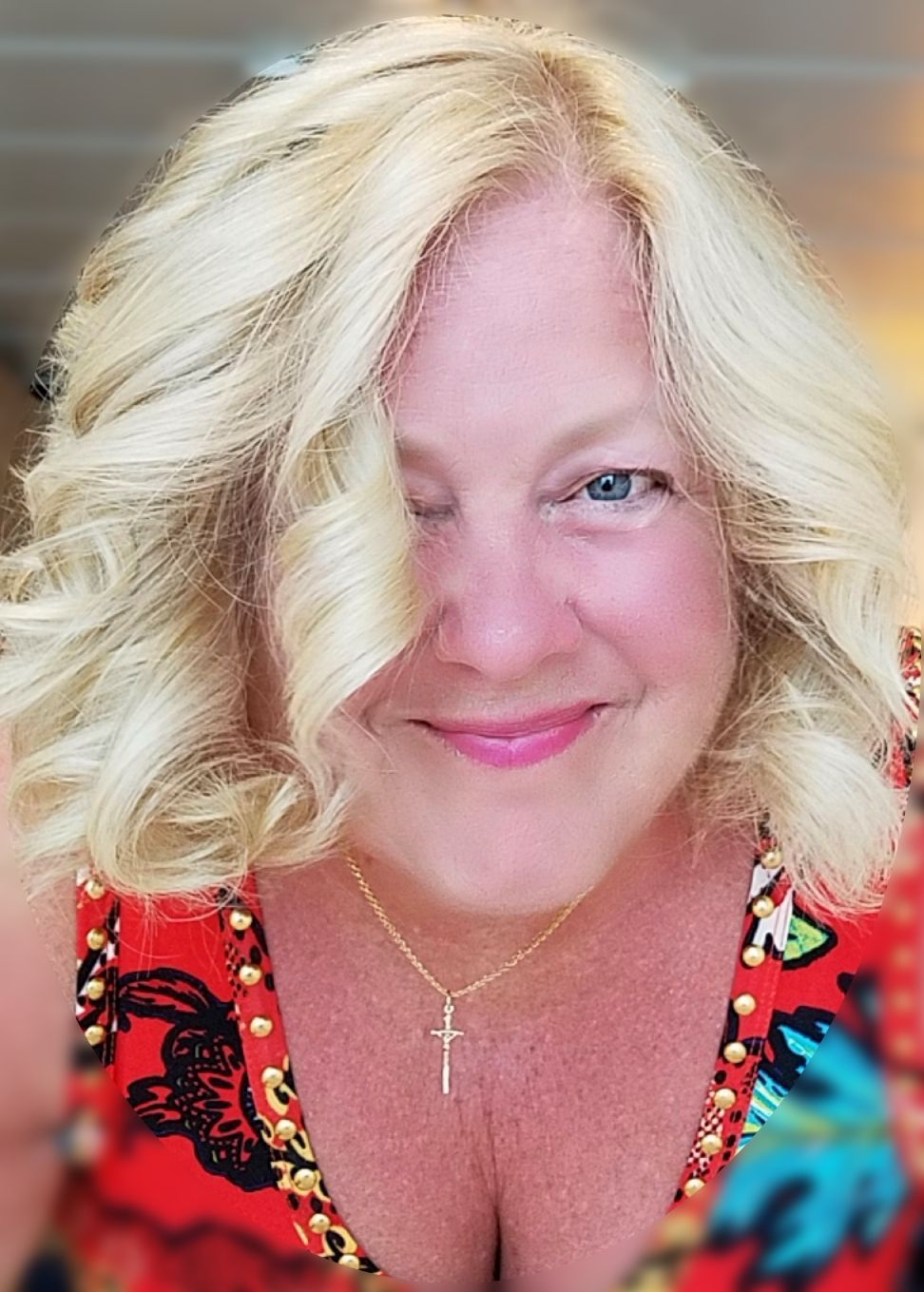 ---
Thank you for visiting my post 💖 Because of you, I come back to post again and again, I am encouraged by you, for the time you take to visit, comment or even upvote. For all of these reasons, I am eternally grateful. Don't ever forget what a wonderful world we live in, people. Let's hold hands around the globe and make this earth really spin. Some days, it is not as easy to see, how wonderful it really is. Kindness counts. Wherever you go, whatever you do.
I always post this poem down at the bottom of my posts. It is one that has become so near and dear to my heart. I only post the most famous part of it, but, wanted to post it in its entirety today.

they set my aunts house on fire
i cried the way women on tv do
folding at the middle
like a five pound note.
i called the boy who use to love me
tried to 'okay' my voice
i said hello
he said warsan, what's wrong, what's happened?
i've been praying,
and these are what my prayers look like;
dear god
i come from two countries
one is thirsty
the other is on fire
both need water.
later that night
i held an atlas in my lap
ran my fingers across the whole world
and whispered,
"where does it hurt?"
it answered,
"everywhere"
"everywhere"
"everywhere"
warsan shire

#Steemusa is a growing community of quality-content people from the United States or those living here. Check us out on Discord!