It's all about Trees on Tuesday
This evergreen tree is on the peripheral of the Manassas Battlefield, standing alone, covered in ice again. I heard the outcry as I was walking away, "If I go through one more winter the snow will surely break my branches; if I face any more powerful wind I will surely be uprooted and moved away."
"Stand strong, dig your roots deep into the soil, and all will be well"
Life is not about waiting for the storms to pass. It's about learning how to dance in the rain - Vivian Greene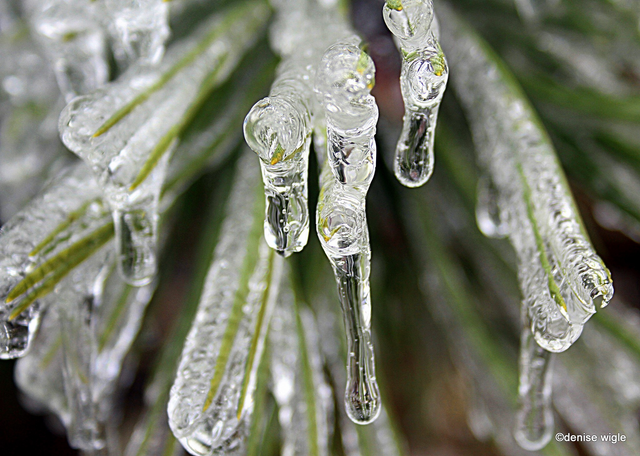 I adore the beauty of our world, the uniqueness of nature, the sacred scents of the earth. Oh, how I love thee. It is with such pleasure that I put out some trees, some flowers, and very soon I promise, the start of a new year because this was such a wonderful year, I want to do it all over again! An experiment of sorts. I want to see if the next one comes out as well. It is such a pleasure to join in #TreeTuesday with @old-guy-photos. Show me your trees!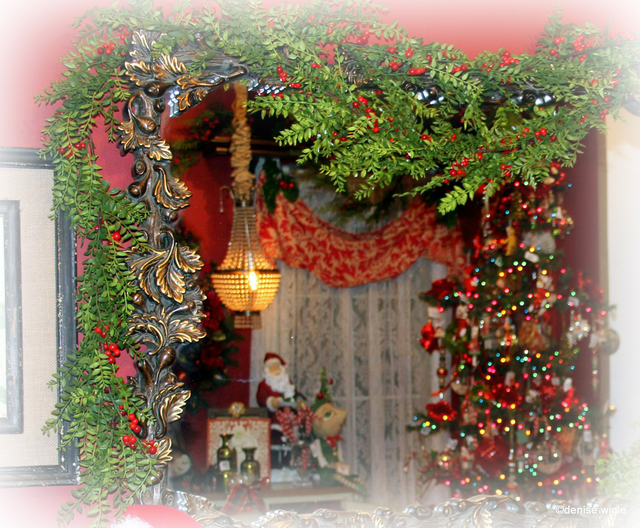 Until one feels the spirit of Christmas, there is no Christmas. All else is outward display--so much tinsel and decorations. For it isn't the holly, it isn't the snow. It isn't the tree not the firelight's glow. It's the warmth that comes to the hearts of men when the Christmas spirit returns again - Unknown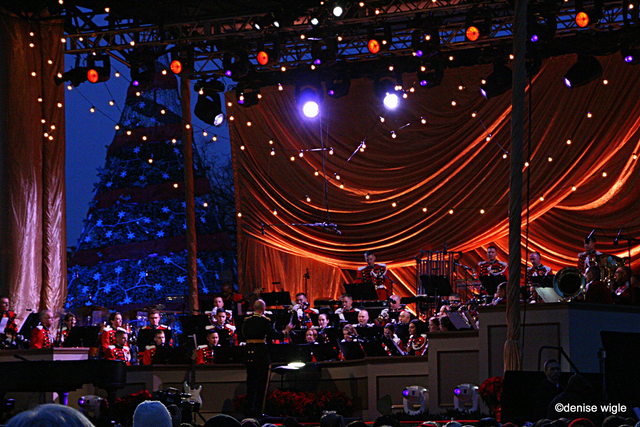 And so last week, it was time to light the Nation's Tree in a ceremony that you get to witness if you are working the event or you win one of the coveted lottery tickets. Only so many seats and millions of people.The President's own, The Marine Corp Band at the National Tree Lighting ceremony in Washington, DC. You can see the tree to the left in the background. Went back to "The House" for punch and cookies. The White House, to the left and yes, I am just kidding. I'm trying to watch this girlish figure.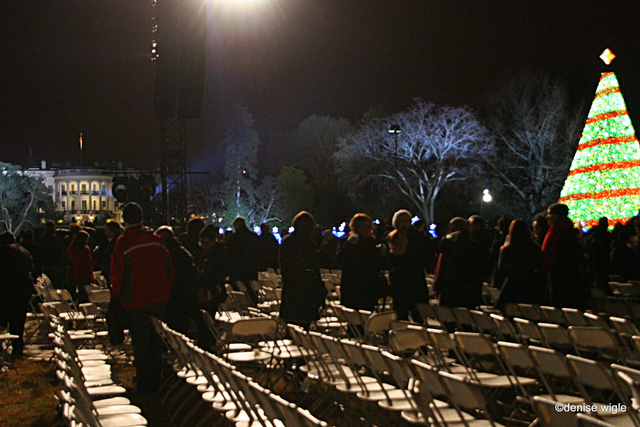 Last year sometime, when I hadn't yet been tired of the snow and cold. I still had that air of wonder attached to me. No, no... Not the "I wonder when it will go away." but, the wonder of how we get to live in such a beautiful world, the seasonal changes and the absolute hush that falls over the earth when a new blanket of snow covers her.
Le Sigh.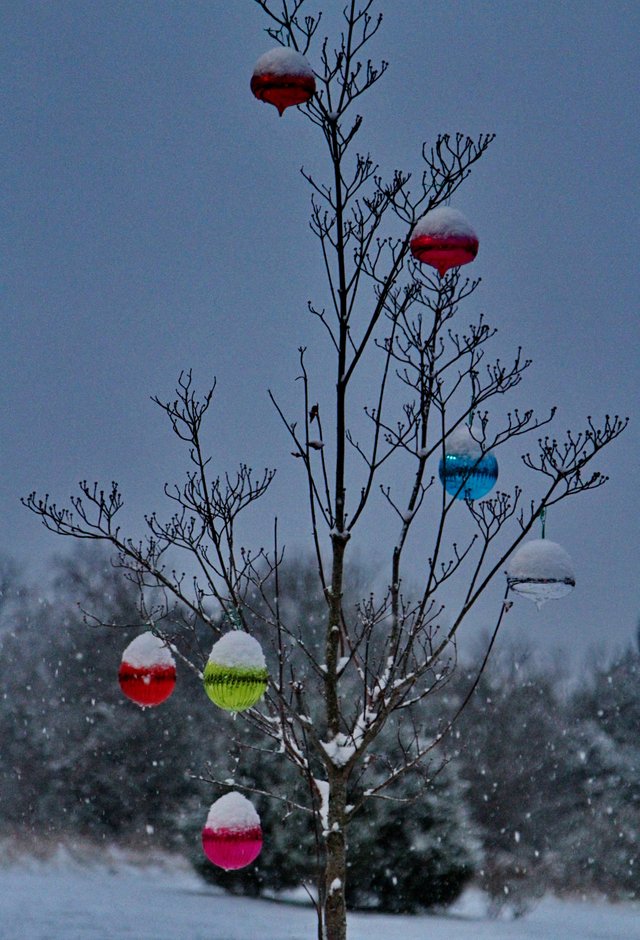 Handcrafted tradition originally created as a symbol of light, pyramids are said to be the precursor to the modern Christmas tree. My Weihnachtspyramide.
Oh, Christmas!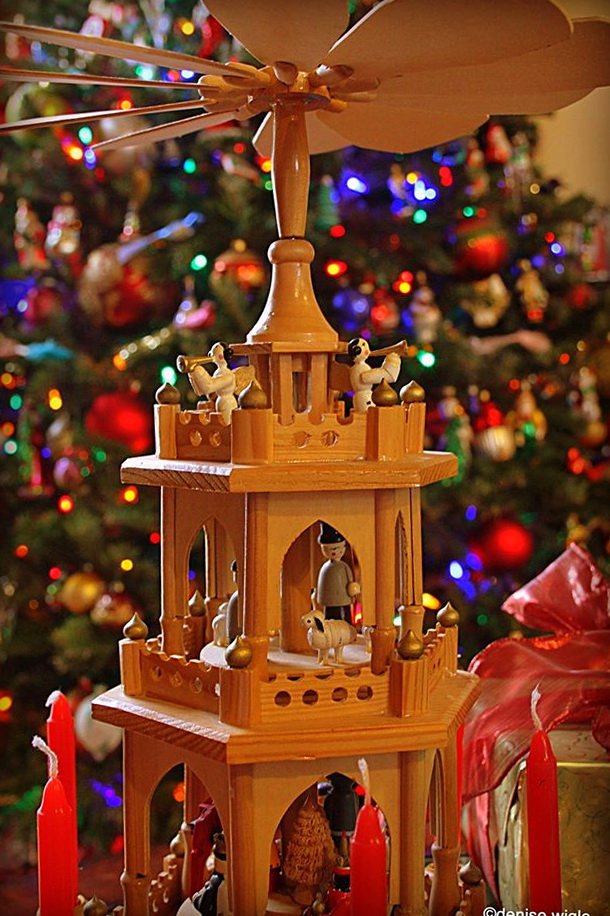 The smell of the fresh-cut tree... cookies baking in the oven... the fragrance of cloves, orange peel, and cinnamon sticks simmering on the kitchen stove... what smells remind you of Christmas?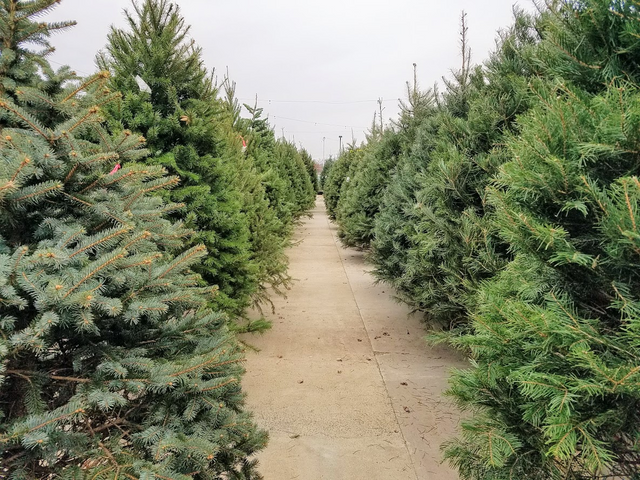 Is it wrong to post a Christmas Tree on #TreeTuesday? Maybe it is the warmth emerging from my heart on this beautiful day. I want to post something that brings that feeling to people. It seems most can produce that feeling at will during this time of year. So, yes. Take a tree. Now give me some peace on earth, goodwill towards man.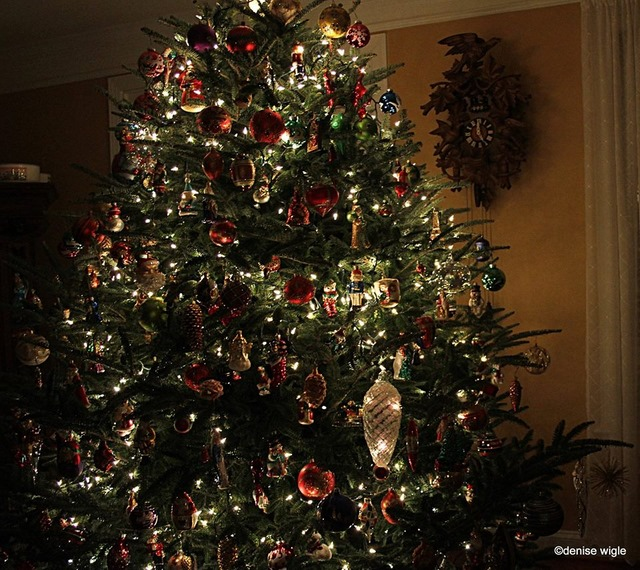 I want to thank @Old-Guy-Photos for hosting the #TreeTuesday challenge and for allowing great latitude in what we post. I give you a flower, always. And after that, this post is over! Have an amazing day!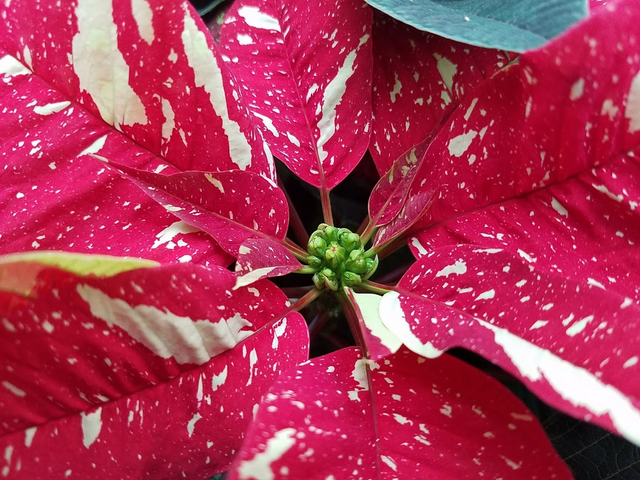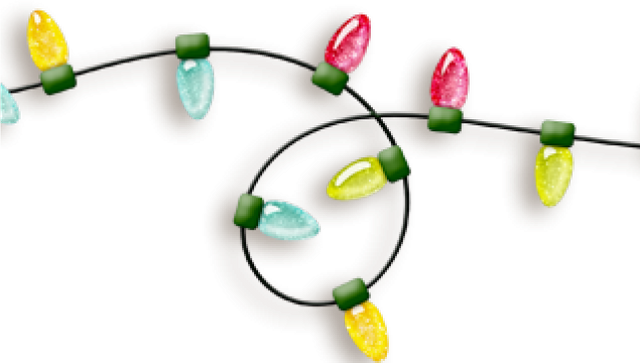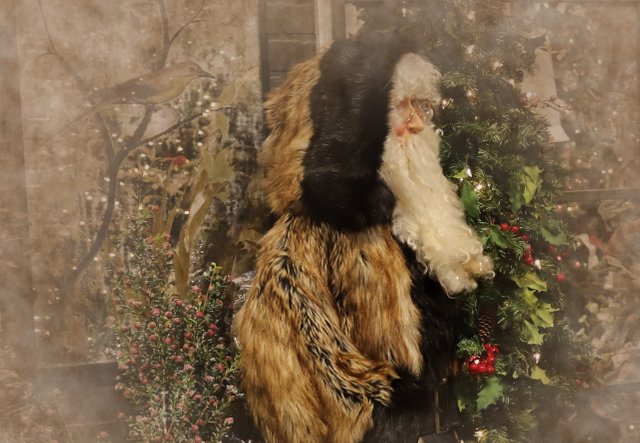 The gift of love.
The gift of peace.
The gift of happiness.
May all these be yours at Christmas.
May the joy continue to radiate in your lives,
long after the season is gone, gone, gone.
Merry Christmas! Happy New Year!
Love to all, Denise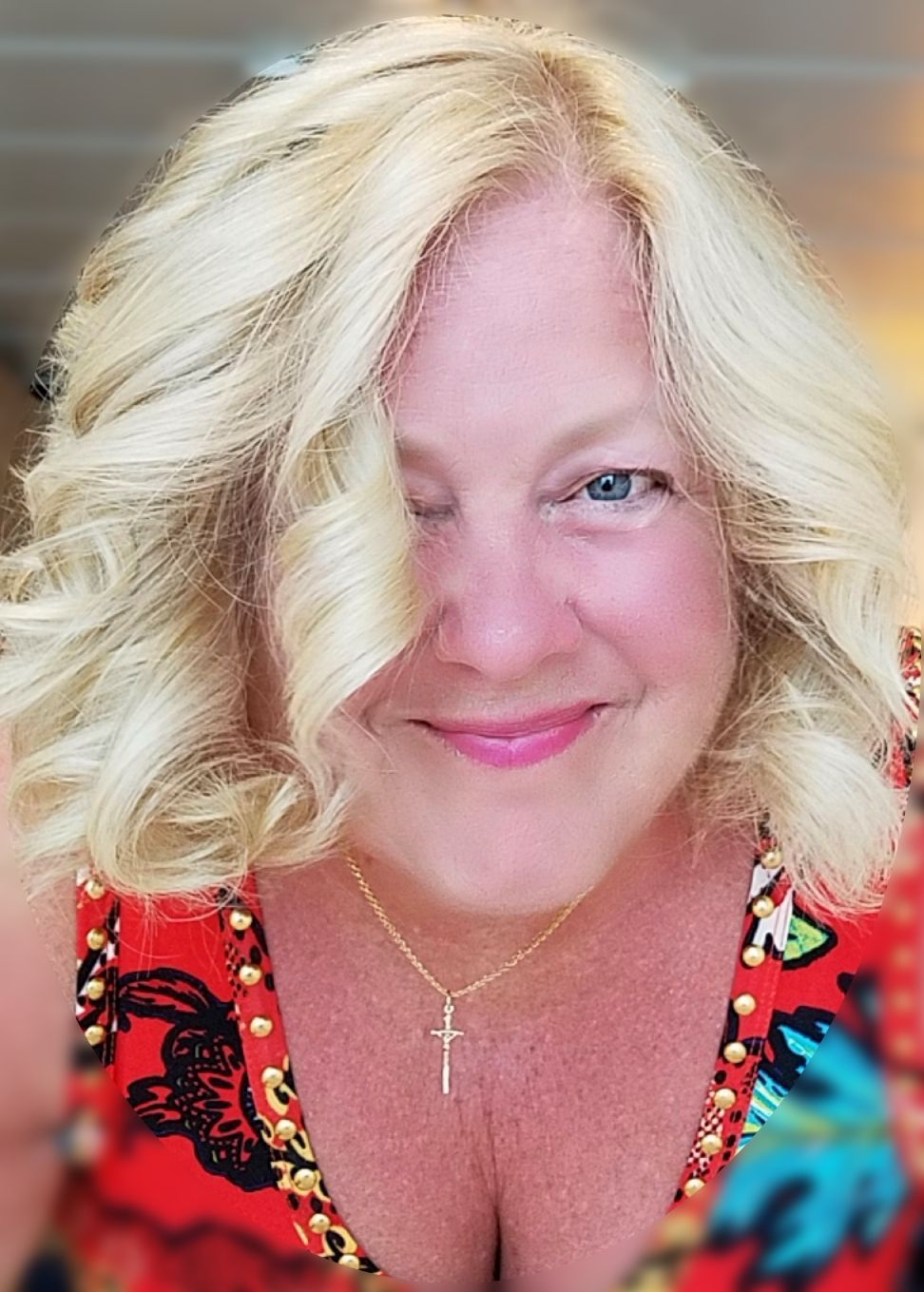 ---
I dedicate this post to all of you. You bring joy to my soul and spread your love across the world. For this, I thank you. And just like that, these musings are done...and just so you know, although we are throwing glitter around the globe, I can guarantee you that there is still a little left to take us through Christmas. Have a most fabulous day!
Thank you for visiting my post 💖 Because of you, I come back to post, again and again, I am encouraged by you, for the time you take to visit, comment or even upvote. For all of these reasons, I am eternally grateful. Don't ever forget what a wonderful world we live in, people. Some days, it is not as easy to see, how wonderful it really is. Kindness counts. Wherever you go, whatever you do.

We Are The World
There comes a time
When we heed a certain call
When the world must come together as one
There are people dying
Oh, and it's time to lend a hand to life
The greatest gift of all
We can't go on
Pretending day-by-day
That someone, somewhere soon make a change
We're all a part of God's great big family
And the truth, you know, love is all we need
We are the world
We are the children
We are the ones who make a brighter day, so let's start giving
There's a choice we're making
We're saving our own lives
It's true we'll make a better day, just you and me
Oh, send them your heart
So they know that someone cares
And their lives will be stronger and free
As God has shown us by turning stones to bread
And so we all must lend a helping hand
We are the world
We are the children
We are the ones who make a brighter day, so let's start giving
Oh, there's a choice we're making
We're saving our own lives
It's true we'll make a better day, just you and me
When you're down and out, there seems no hope at all
But if you just believe there's no way we can fall
Well, well, well, well let us realize
Oh, that a change can only come
When we stand together as one, yeah, yeah, yeah
We are the world
We are the children
We are the ones who make a brighter day, so let's start giving
There's a choice we're making
We're saving our own lives
It's true we'll make a better day, just you and me