Welcome back fellow steemians! Thanks for joining us! In the last post we hitchhiked from Dali to Lianshang and camped halfway outside a local's shop! We then made it to Liangshang were we explored the beautiful area surrounding the edge of the lake.
Leaving Liangshang was not as simple as we had imagined the day before when we were planning where we should start hitchhiking. We had to catch two local buses to the outskirts of the city and then walk for another two or three kilometres before we reached the entrance to the motorway and the toll booth.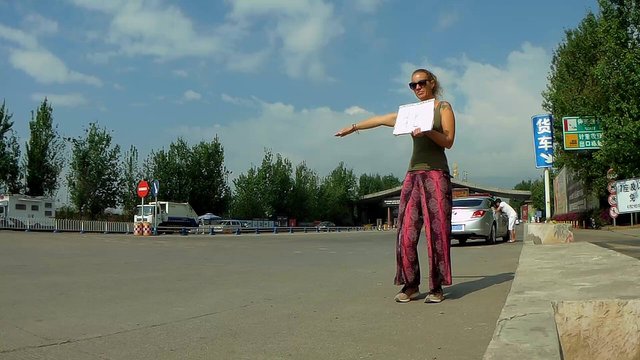 We were actually a little nervous about hitchhiking in this spot as there was a police booth right next to us and one of the police officers actually came out and had a good look at us to see what these crazy foreigners were up to! Thankfully he only asked us where we were going and seemed to lose interested and went back inside.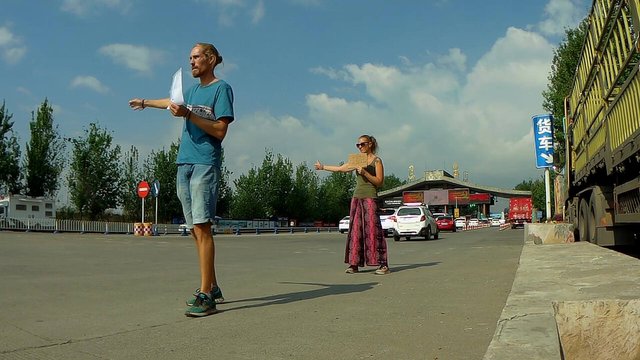 We stood there trying to wave down cars for some time before we had any luck. One of the main problems was the sheer volume of traffic and the fact that there was very little space for people to stop for us. We didn't even realise when two minivans stopped behind us and kept shouting at us to come over. We thought they wanted us to pay for our ride but they kept insisting that we went over to them, so we did and it turned out to be a great choice.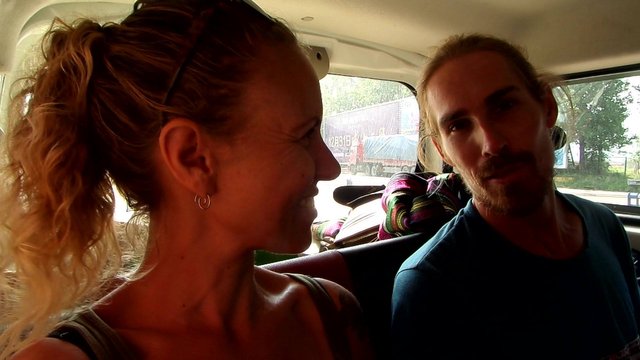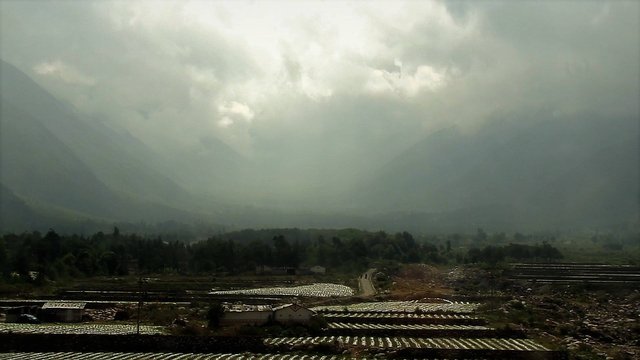 The two vans were occupied by people from the ethnic group known as Yi. We were really lucky to have been picked up by interesting people. They were going to Chengdu for some kind of cultural conference and they had their traditional outfits with them and halfway to Chengdu we stopped at a rest point and had a photoshoot with them!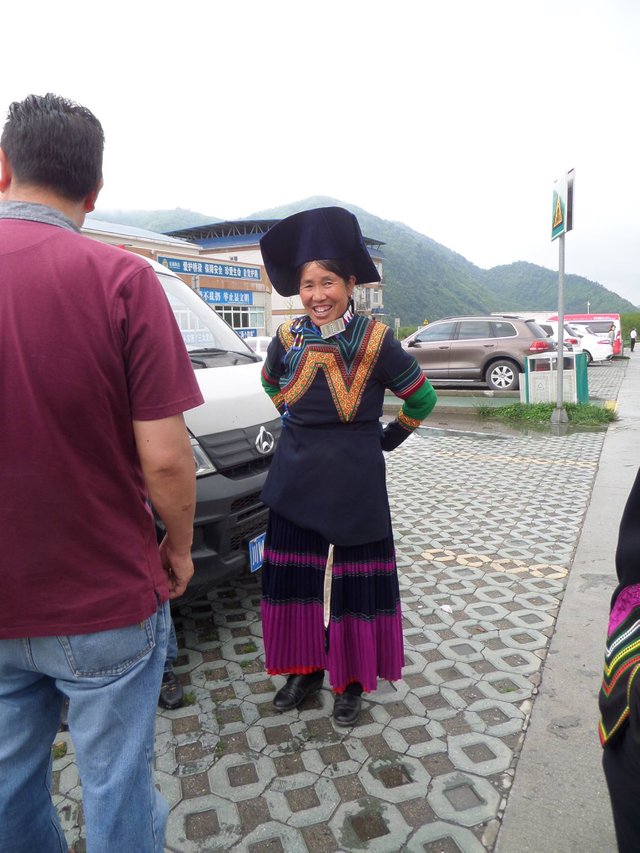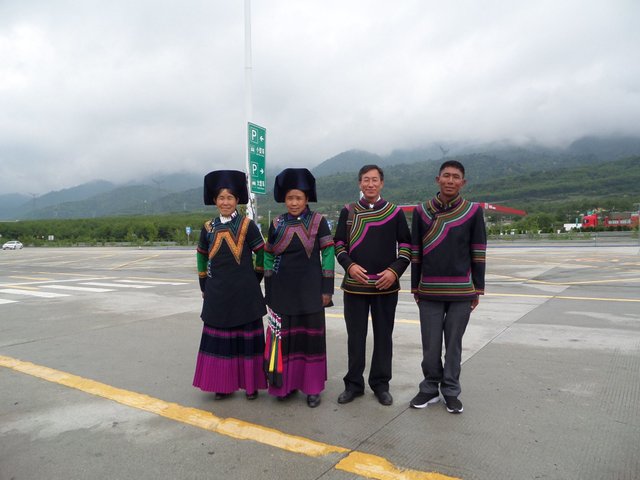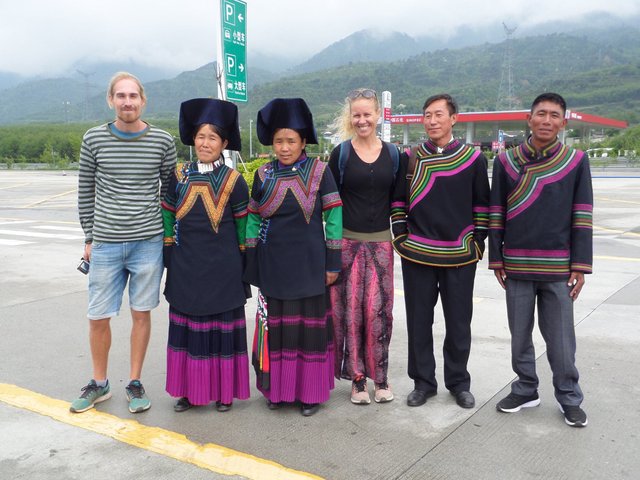 After this cultural break we carried on towards Chengdu and we were exposed to some great feats of engineering in the forms of roads on stilts going through the mountains! The photos don't do these roads justice, it was incredible!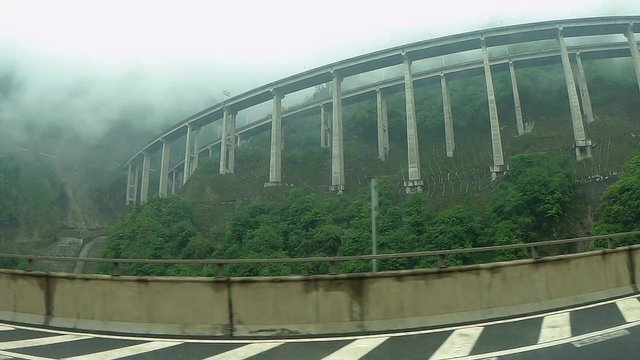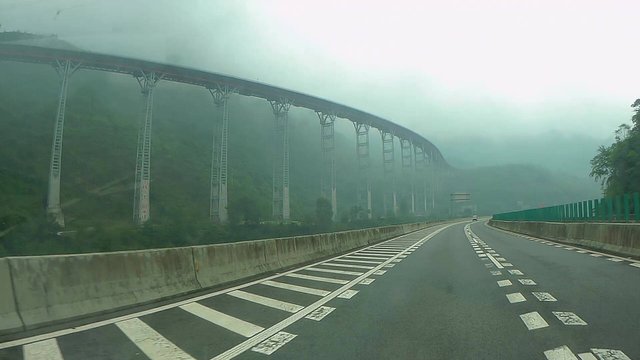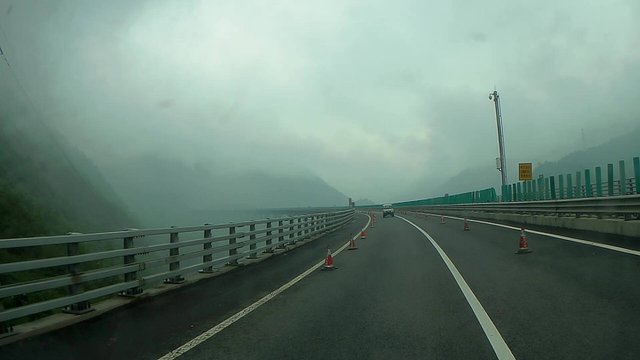 It was also interesting to find out that this group of people were Christian. We didn't realise until they started singing gospel hymns and songs. We have no problems with different religions and love to learn more about how they work in different countries and listening to this group of people singing as we were driving along was quite mesmerizing!
After a little while we stopped again, but this time for lunch! They had two big boxes of pot noodles and lots of sausages in plastic wrappers that were chopped up and dropped into the instant noodles and we were also served boiled eggs! What a great lunch stop! It is amazing how generous people can be towards complete strangers and it was even more interesting as the chap in charge actually spoke English as his wife was from the UK. We got to learn a lot about their culture and ways of life during the many hours on the road!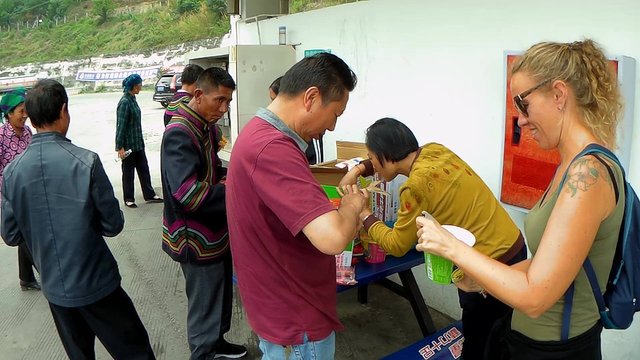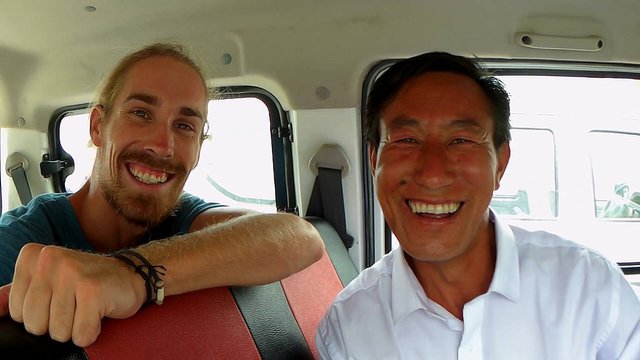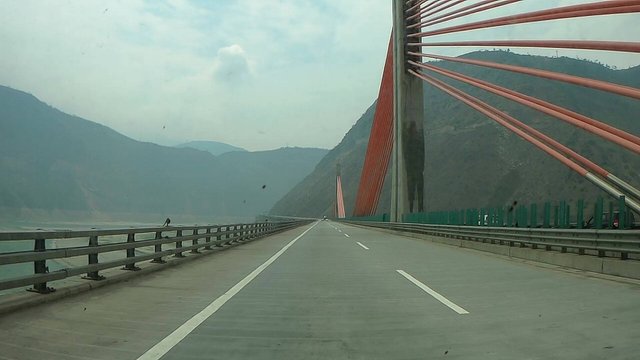 The long, very interesting, ride finally came to an end many hours later on the outskirts of Chengdu where we had to catch several different metro lines to get into the centre of the city to meet our couchsurfing host. We arrived in the evening to the city centre and had to find somewhere to get some free wifi to get in touch with our host. He told us to grab some food and that we should meet afterwards.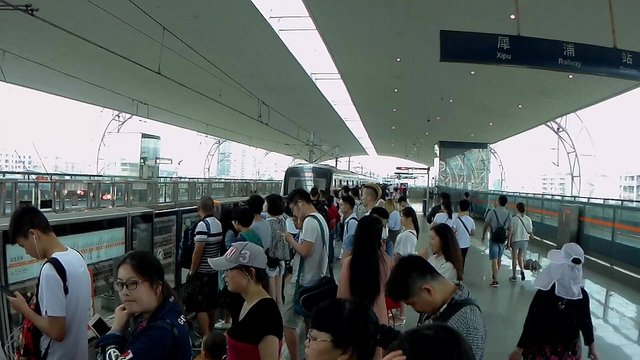 We didn't get to hang out too much with our host as he was often busy with his girlfriend or working in the English academy he had a job at. We did however, have a few things to buy when we were in Chengdu such as COFFEE! We had, up until this point, found it very difficult to find ground coffee. So far we had only managed to seek out 3 in 1 coffee which really wasn't what we wanted! We managed to find coffee in Carrefour of all places!
We also wanted to buy a water filter for our future camping expeditions and we scoured what seemed to be every camping shop in the city only to find extremely expensive options which were way beyond our budget. We were looking for something similiar to this: https://amzn.to/2MVM4ob
Whilst out and about looking for our bits and bobs we decided to do something a little cultural and check out some of the historical places. They were incredibly beautiful but also incredibly busy! Below you can see some pictures from the different places that we visited.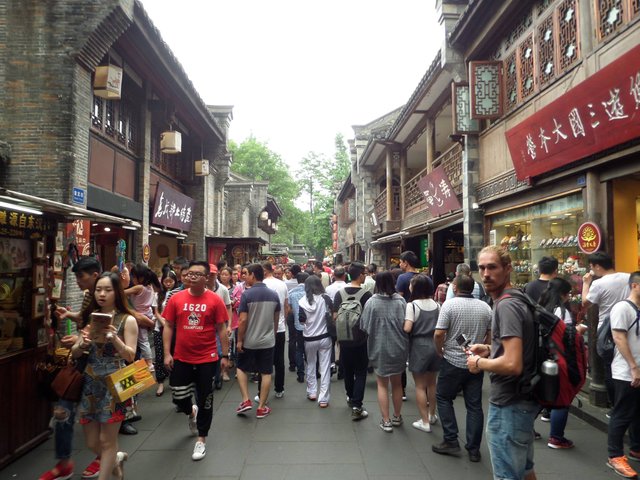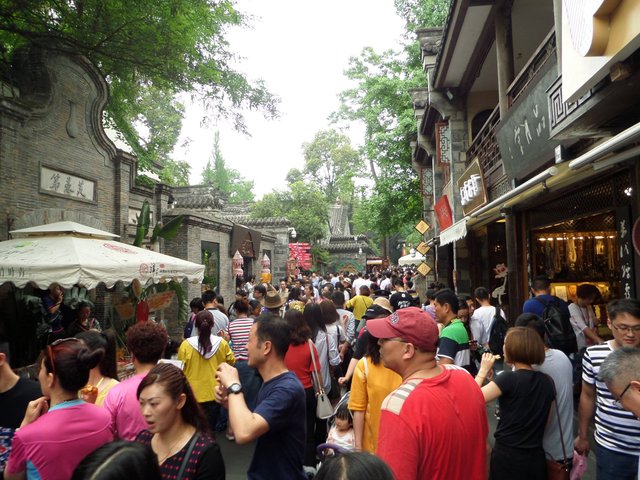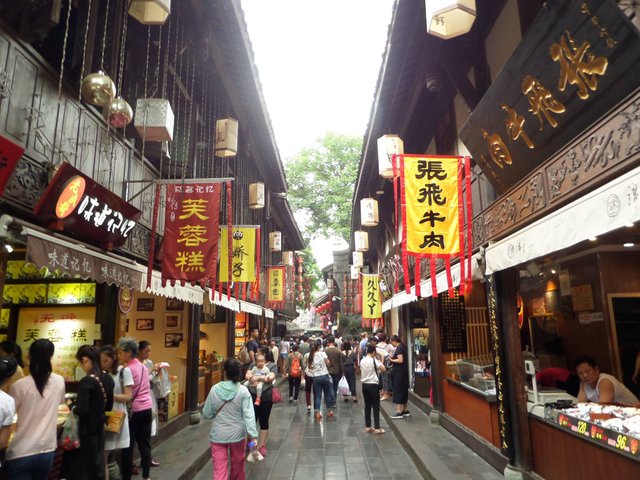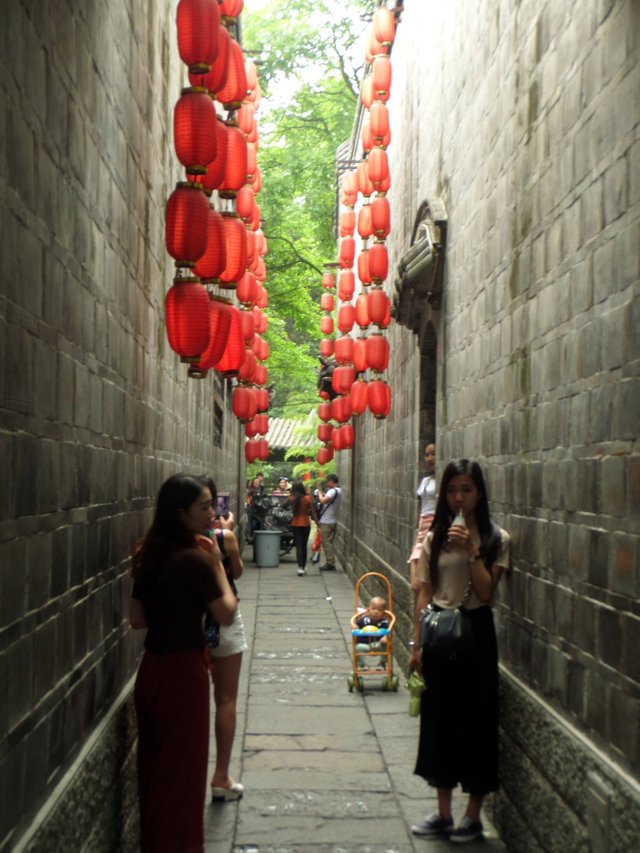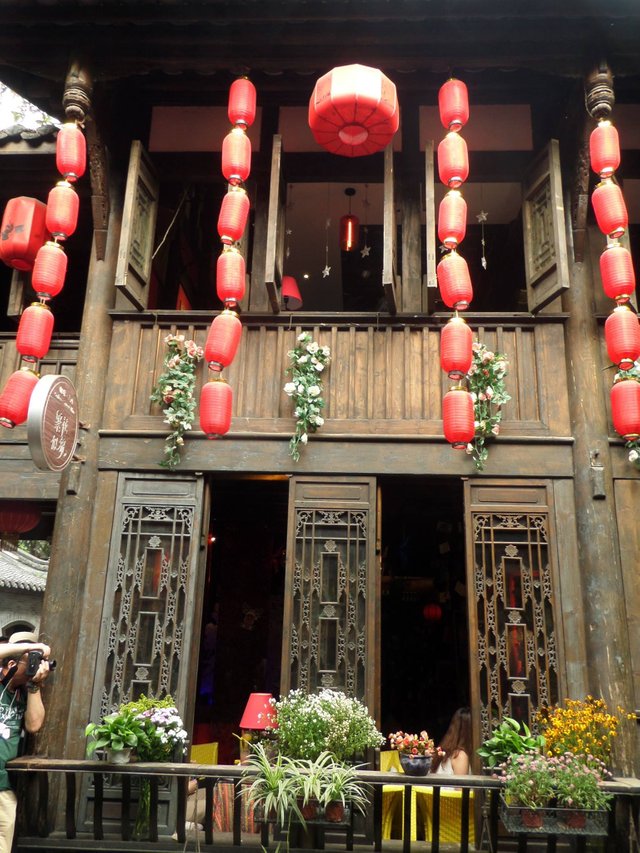 We also visited Chengdu Cultural Park which was pretty nice until it started raining and we had to head for cover. Apparently it often rains in Chegdu and we found out the hard way!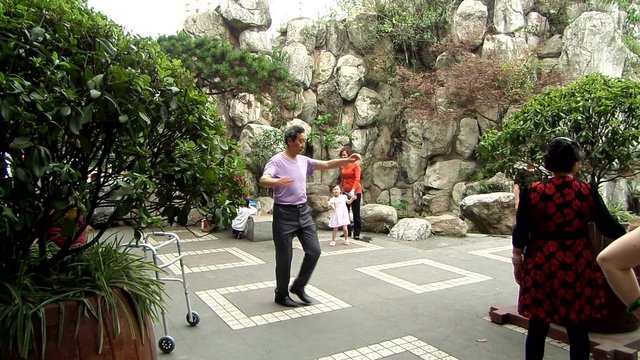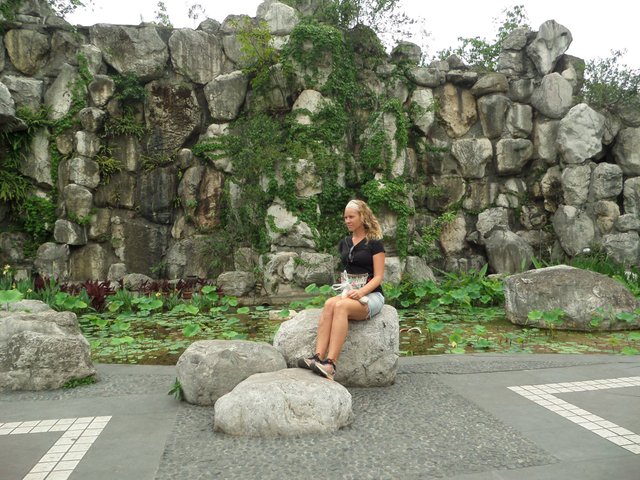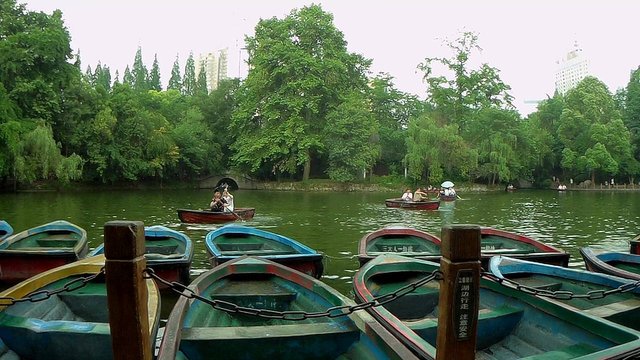 Whilst walking around you can often find vendors pushing carts with fruit or other snacks so of course we had to buy some!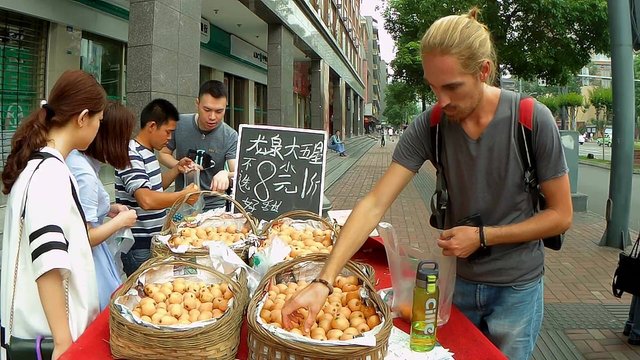 Chengdu is a pretty big city with a population of 7.8 million (http://worldpopulationreview.com/world-cities/chengdu-population/) and therefore has quite an impressive skyline and we even saw this interesting line of office workers. We weren't sure if they were together or about to start a shift but it looked interesting enough to capture.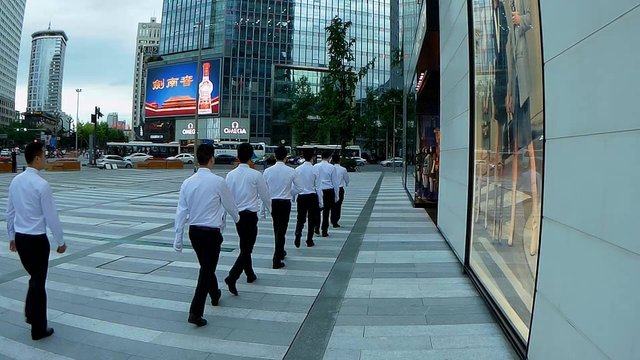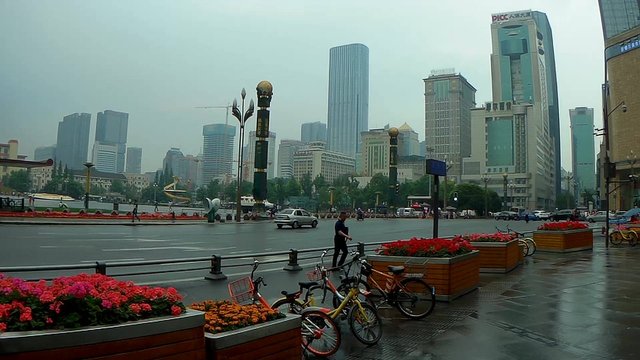 This is our route from this part of the journey.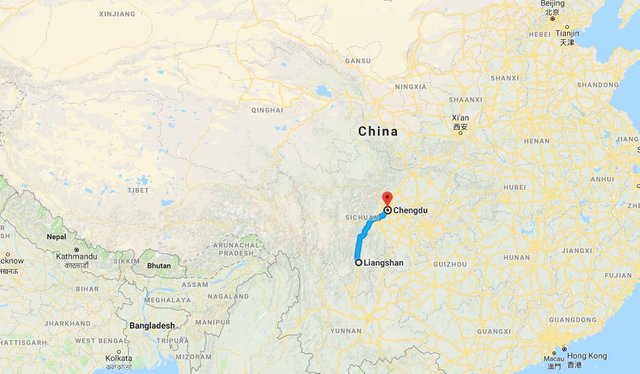 We stayed in Chengdu for three nights before moving onto our next destination which you will see in our next post. If you have any questions about any of the places we visit on our journey please feel free to ask!
If you are interested in our route you can find it here: https://drive.google.com/open?id=1dKeTjIFM0cgSP2Wefp8L3ZvOgTE&usp=sharing
If you would like to watch our episode from this part of our trip you can find it below.
Alex and Malin