Fails of the Urban Explorer: Otterburn Hall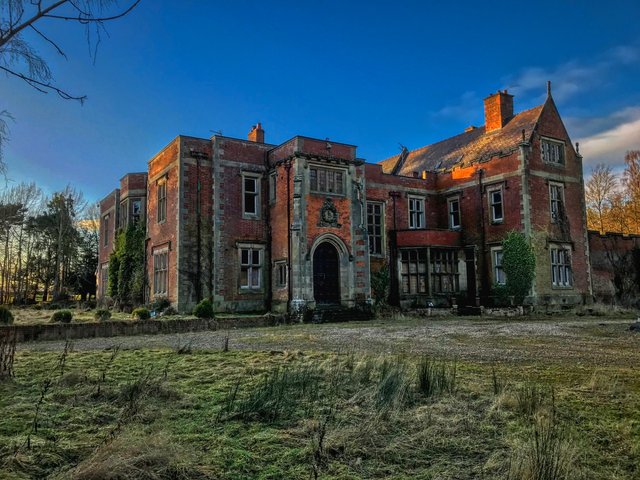 Read "Fails of the Urban Explorer: Otterburn Hall" on TravelFeed.io for the best experience
---
Our recent trip to Northumberland brought with it a plethora of failures as far as I was concerned.
I had plotted our course to Alnwick travelling past a couple of prolific Urbex locations only to find one disappointment after another. In fact, since Lanzarote, I can't count a single success.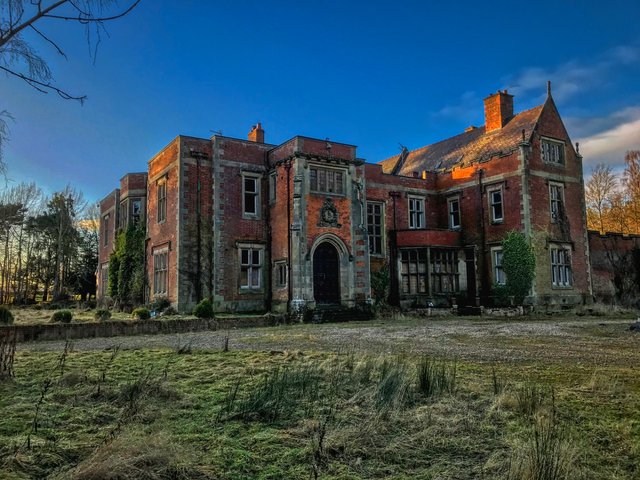 However, some failures are much worse than others and the trip to Otterburn Hall on the outskirts of The Northumberland National Park proved to be the best of the worst.
Making preparations for far away visits is essential. Google maps and street views are imperative to your plans.
Where to park; which direction to approach the target from; where are the closest nosey bastards likely to coming from to challenge your arrival.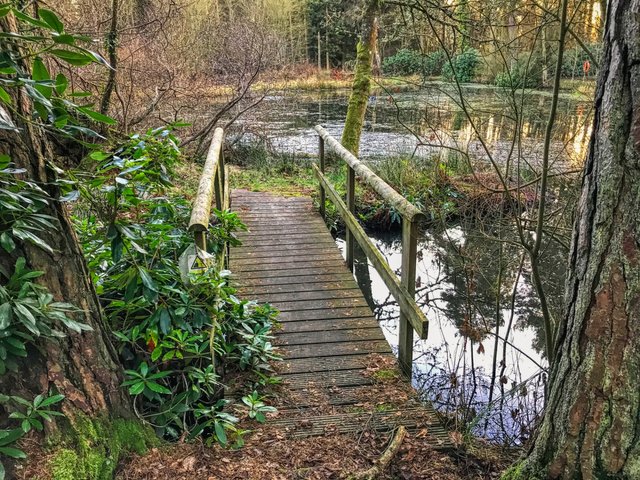 All factors you must check and in this case, I knew precisely where to dump the car and which bit of wilderness to crawl through to get close to the old hall.
When you get there, it's usually nothing like what you expect and upon parking in the location I planned, two old dears came strolling out of the dense woods with their dogs giving us strange looks.
...'disgraceful I say Mildred, they just come and park anywhere polluting our air with their filthy cars and....'...
OK Mildred whatever..., we really don't give a shit. If Mildred and Agnus came from the woods, then maybe it's a public footpath? This would make things so much easier.
I knew that on the north side of Otterburn Hall there is a hotel and considered making this our base. It all seemed so blatant so disregarded this plan.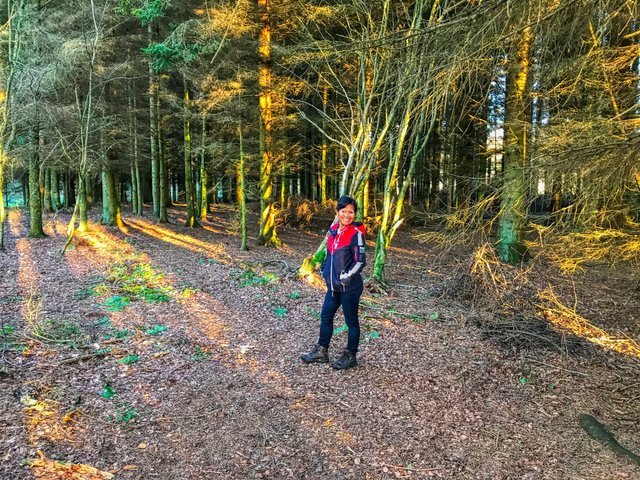 ...'she came. but wasn't so keen despite the huge smile'...
With a disgruntled @bingbabe in tow we made through a muddy path and came across a deep looking lake.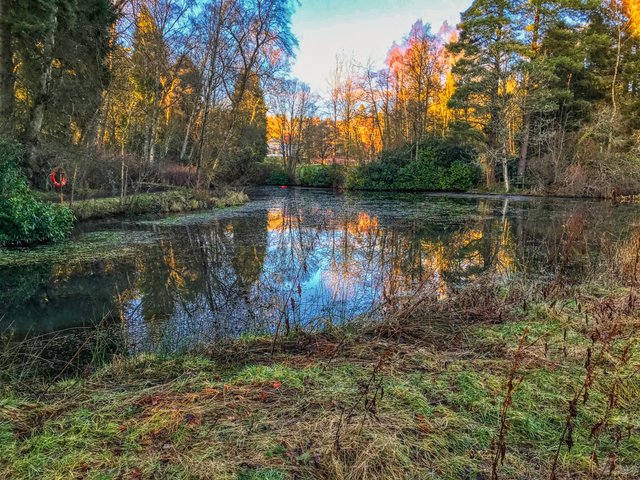 It was indeed a public right of way, so far so good.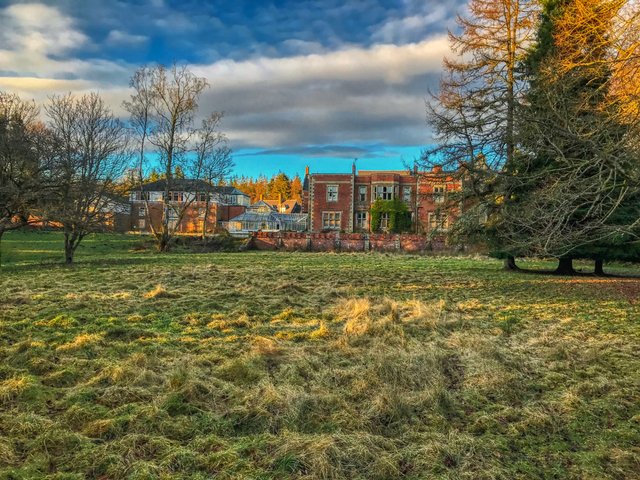 Beyond the lake, I spotted the hall and little in our way to impede the approach. It was all looking good and the old building quite magnificent.
Otterburn Hall is an English country house and estate in Otterburn, Northumberland. It is situated in 500 acres of deer park and woodland in the Northumberland National Park, northeastern England.
The building was constructed in 1870 for Lord James Douglas, the land given to him as recompense for the death of Lord James Douglas, who fought at the Battle of Otterburn, and was killed near Otterburn Tower (originally a castle), itself founded in 1086, and rebuilt in 1830. Both Otterburn Hall and Otterburn Castle have been seats of landed gentry.
From 1980 to 2012, Otterburn Hall was used as a hotel. The house is Grade-II listed with English Heritage, and rated with four-stars by the Architectural Association School of Architecture.
The Battle of Otterburn? These buildings always seem to revolve around death and destruction, and the bloodiness England used to be made up of.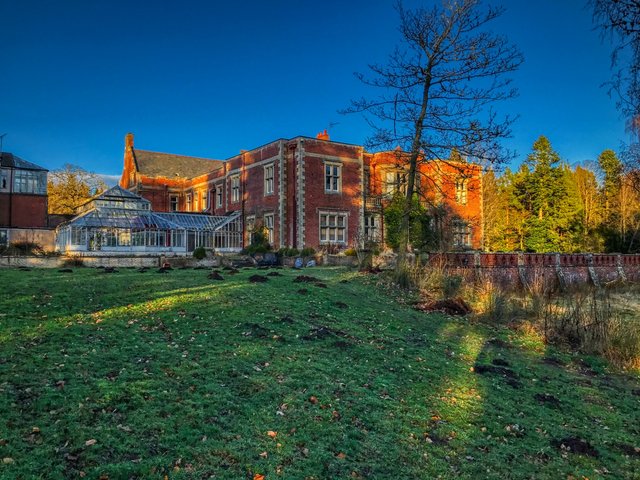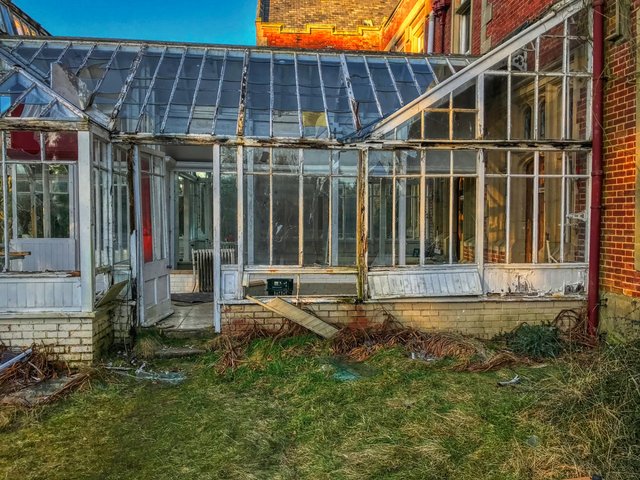 We walked up the conservatory which was pretty much smashed up and had a look around.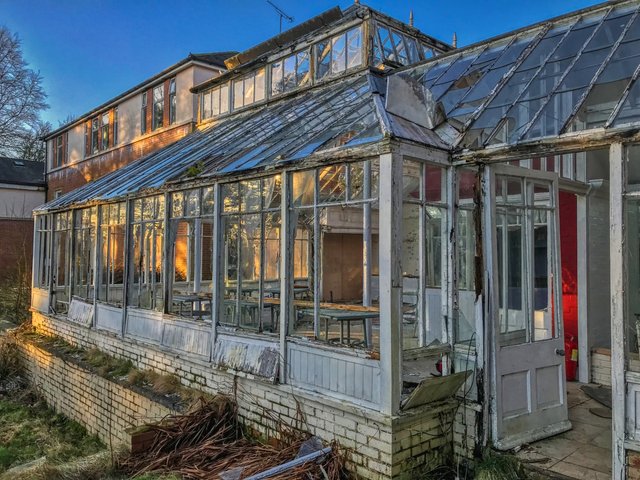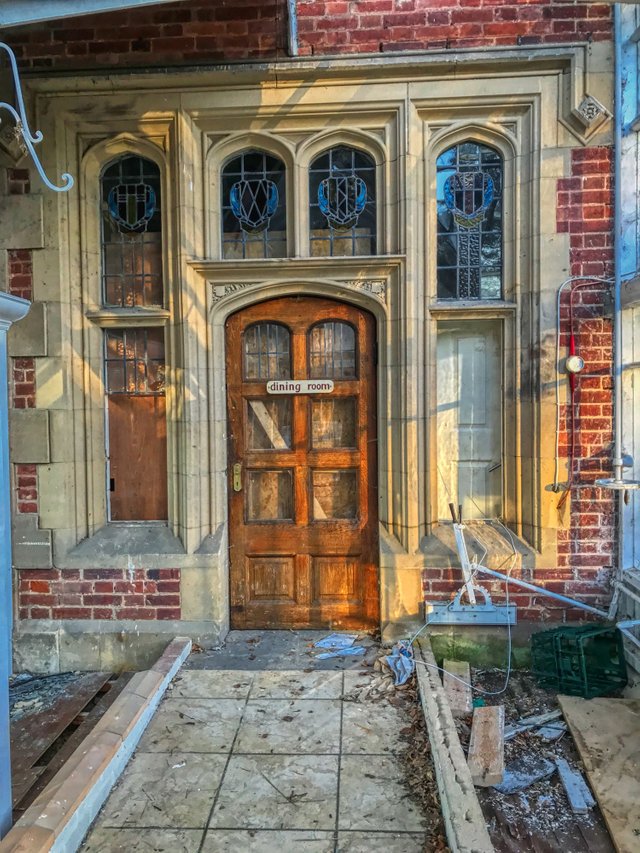 There would be no going in the dining room today, the door was full of huge nails pinning it firmly closed.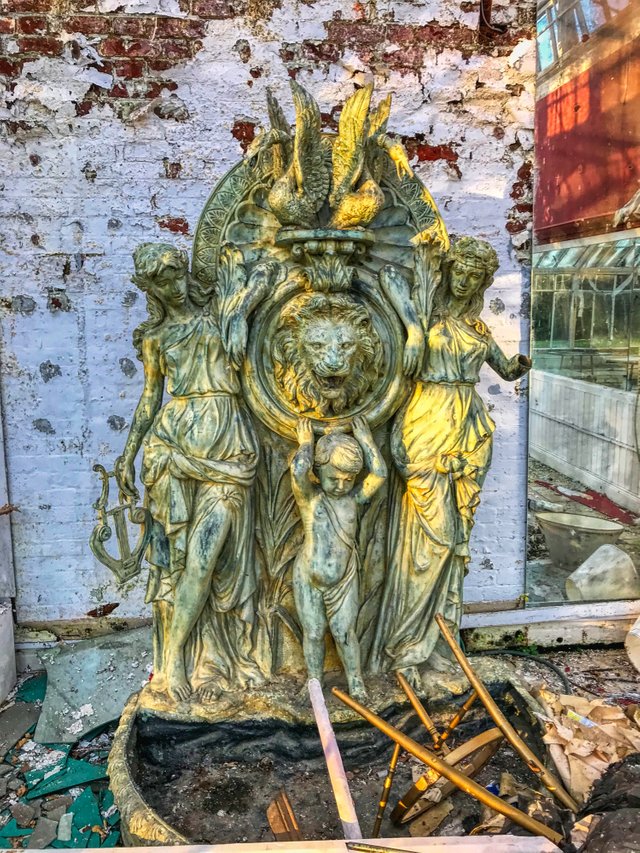 This piece of fine décor was the only thing of note in the conservatory, the rest being quite vandalised.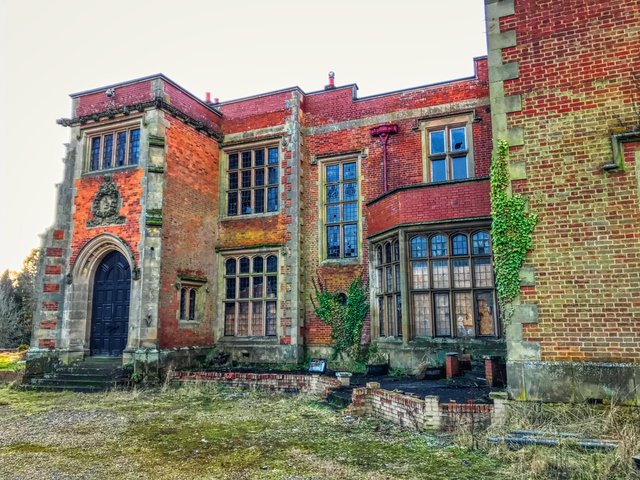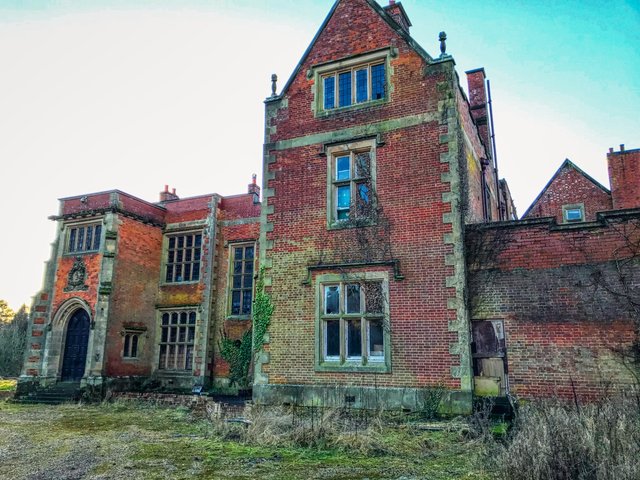 It was time to walk around; we saw nobody at all within the vast grounds and felt alone.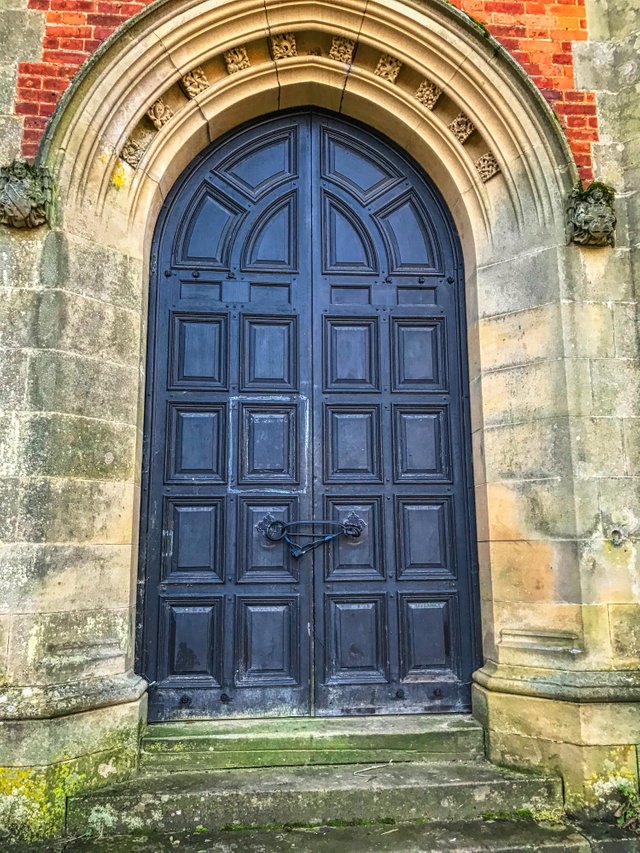 This door was firmly closed as were all the windows. No way in on this side of the manor house.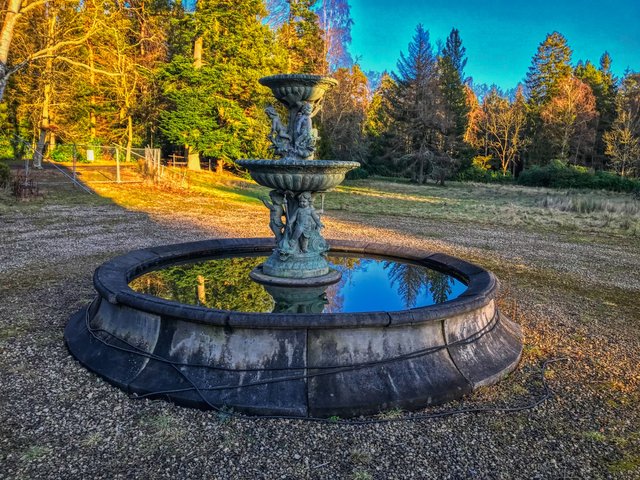 This must have been someplace once. I can imagine the rich wandering down to the lake edge a hundred years ago during summer for their afternoon tea.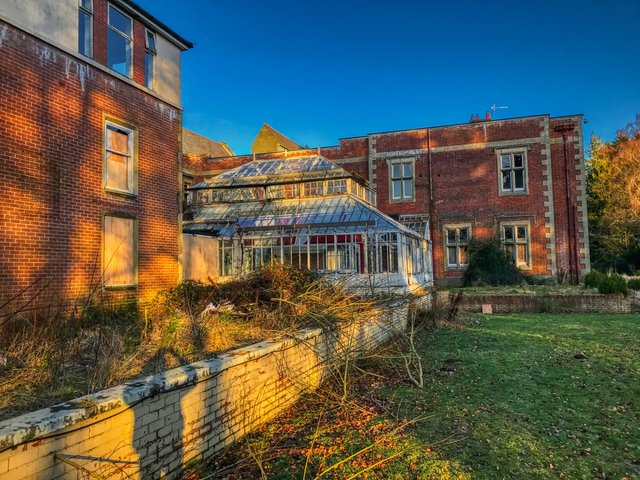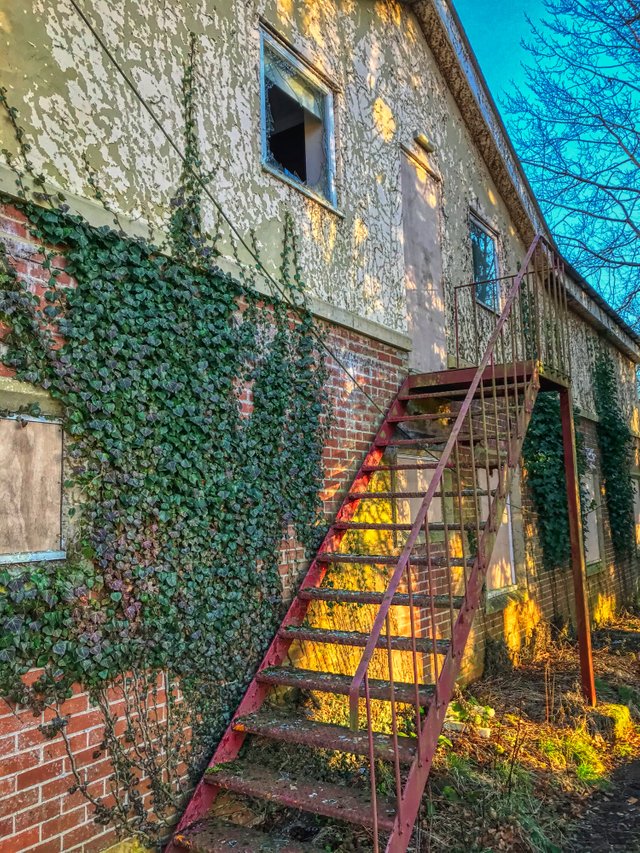 This side of the building has seen a modern extension, but once again it was quite sealed unless you wanted to perform acrobatics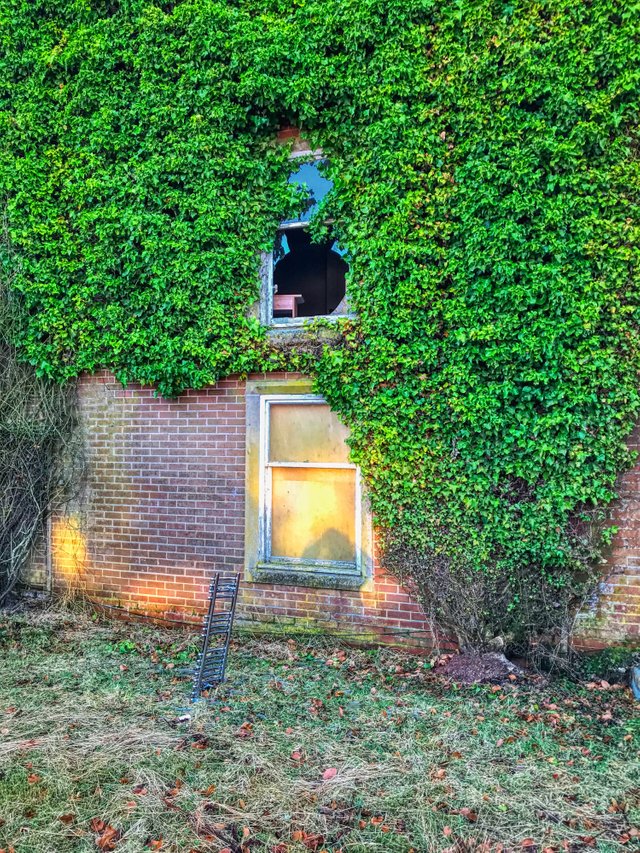 Are those ladders poking out of the ground and had someone smashed an upper window in anger and then left them hanging around?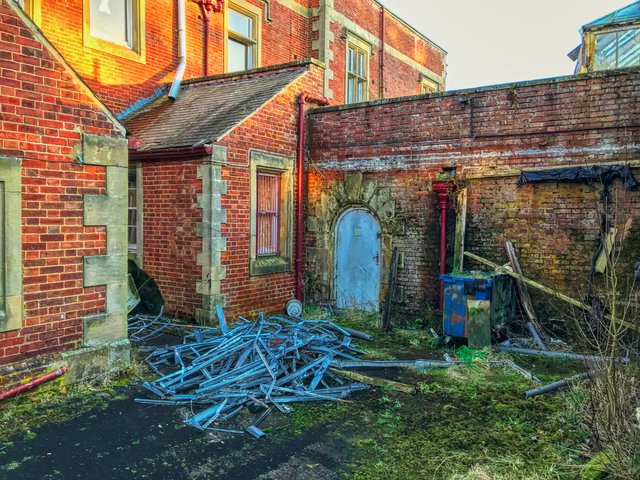 This corner was a little more interesting with one room open, and so we wandered inside.
There was so much shit and crap on the floor I didn't fancy heaving myself to the other corner to find probably... nothing.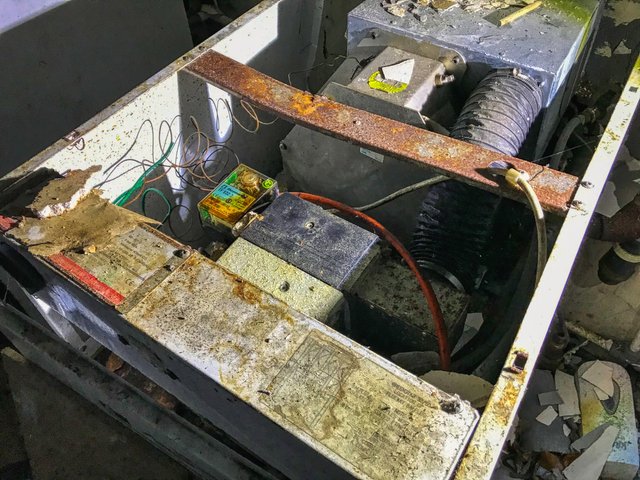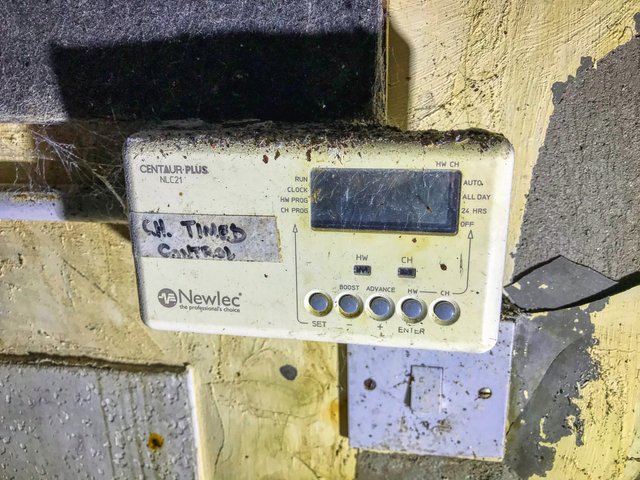 The room status report is from 2011. There were a whole lot of rooms here and they all seem to be taken, so why had it closed and got into this terrible state?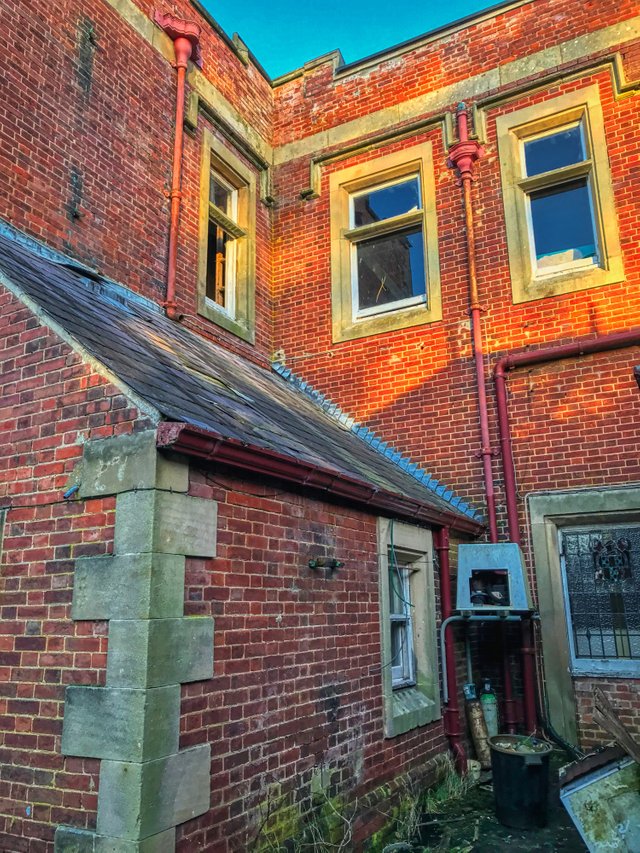 I'm willing to bet someone got in here, jump on the bin then scramble up that roof and Woohoo. No thanks, I'm way too ancient for this.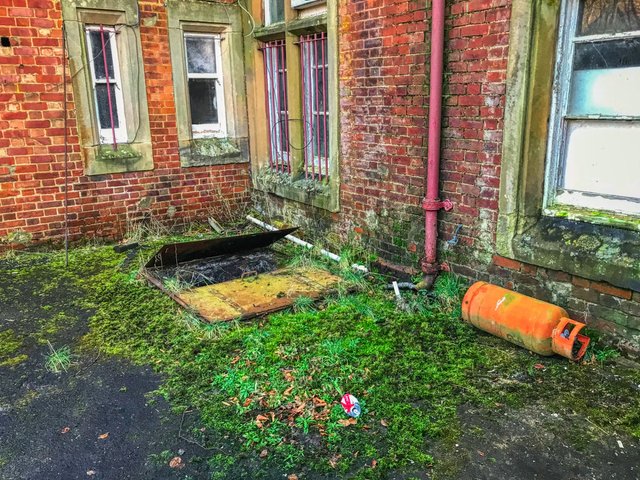 Ah, a trapdoor.., could we crawl through the dungeons and hope they are not locked with rotting skeletons and bones?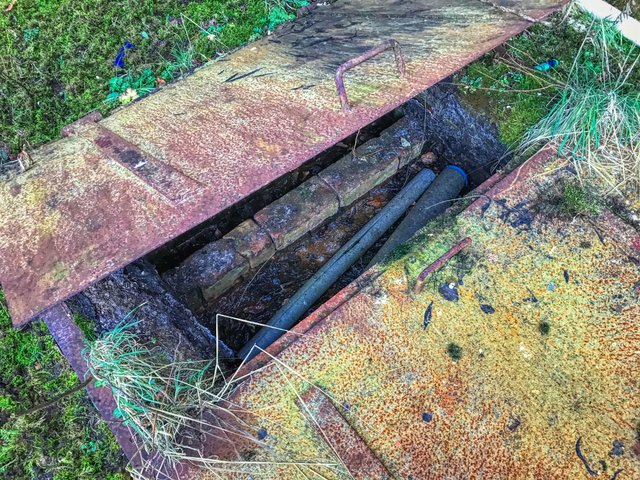 Not quite what I was anticipating.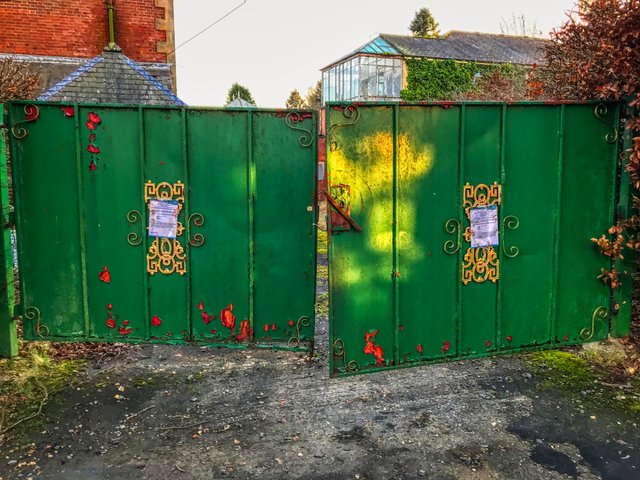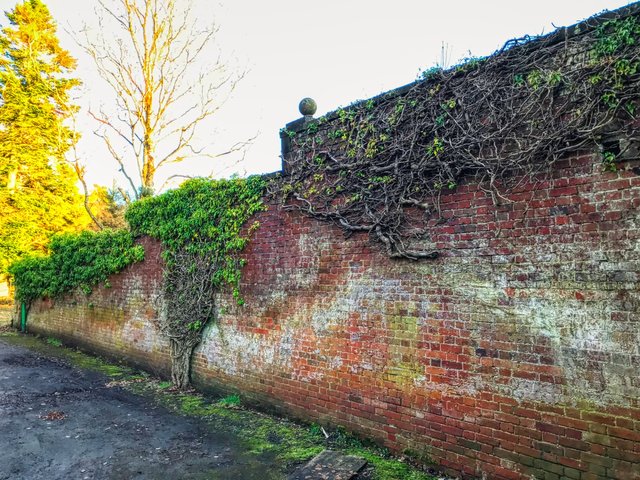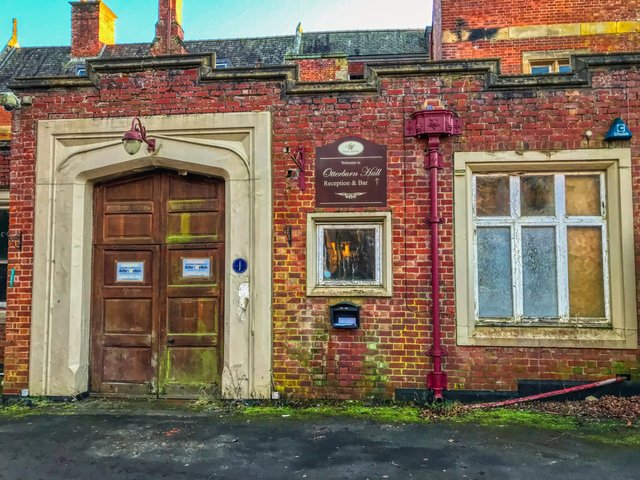 Walking around to the front door we were in full view of the premises opposite to us, and so walked around whistling nonchalantly while looking skyward.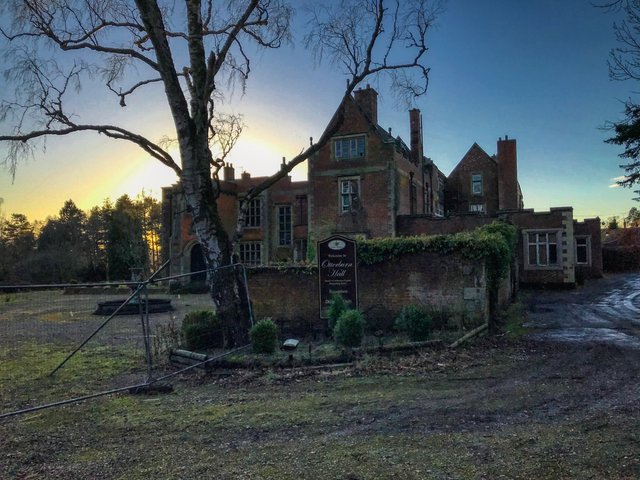 The half-hearted fencing was laughable; you needed to walk around it for access to the grounds from this direction.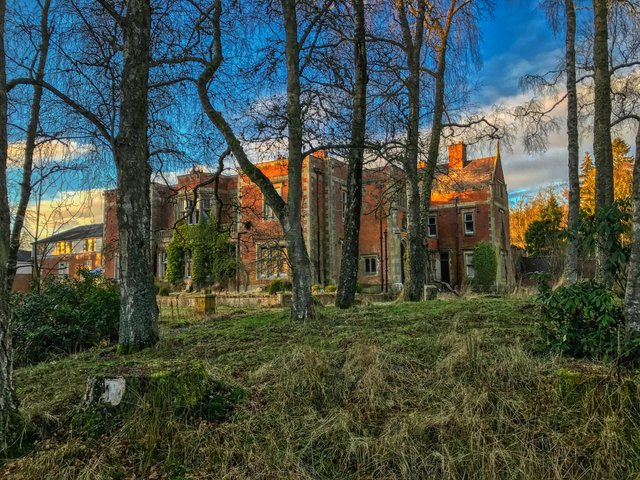 At one point I squinted through a window and saw evidence of building materials inside. So they are planning to renovate it?
I hope so, the building is awesome and part of our English heritage.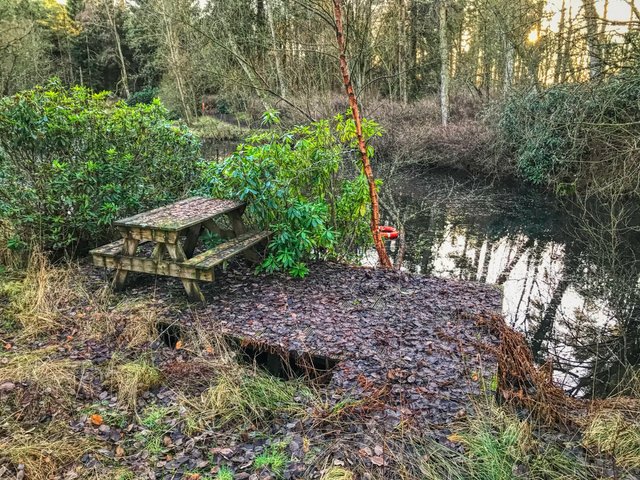 While Otterburn Hall is relatively sealed up for the moment, we had a good look around and I for one am glad that we stopped by for a short visit.
...All Photographs and Images are my own...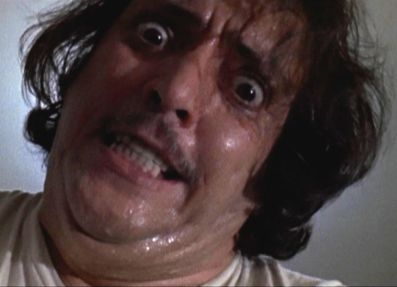 If you found this article so invigorating that you are now a positively googly-eyed, drooling lunatic with dripping saliva or even if you liked it just a bit, then please upvote, comment, resteem, engage me or all of these things.
---
View this post on TravelFeed for the best experience.