Helllo
We're going back to next shots from May 1 !!! It was a great trip with my photographic friend @photovisions, everything has become a spontaneous trip to the surroundings of -Dovrefjell mountains.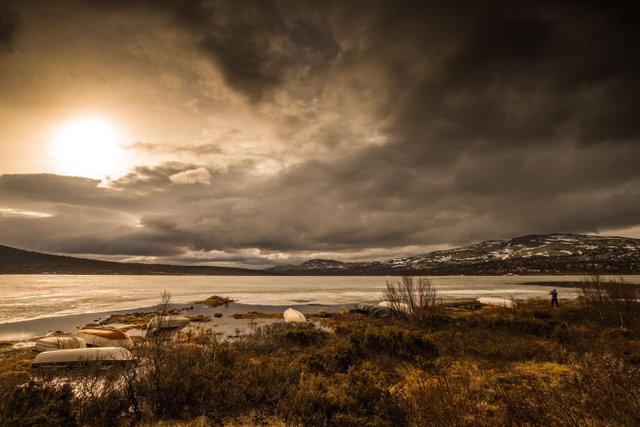 As you have already noticed, from my photo friend shots from the expedition, you know that the morning was cold. Immediately after leaving the tent - as happens on such trips, we took on catching a great light. Both me and @photovisions started to hunt for the wonderful atmosphere that surrounds us at this moment.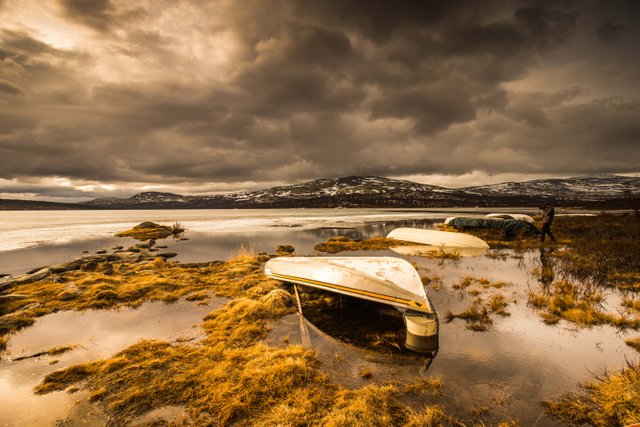 If you do not know this photographer, I invite you to a great blog to him, if you know ... you know that he is a great artist full of passion !!! The previous night was long, bonfire, barbecue and beer. Due to the fact that we were already late, we started long stories about our passion for photography.
Who is @photovisions? ... for me a great friend I can always count on and you can not get bored with him, a happy person never forgetting about people !!! 📸 Very good friend and great photographer !!! He never had the feeling of being above other people !!! I will not write here because a lot could be told and written. Below I present it in action but backstage.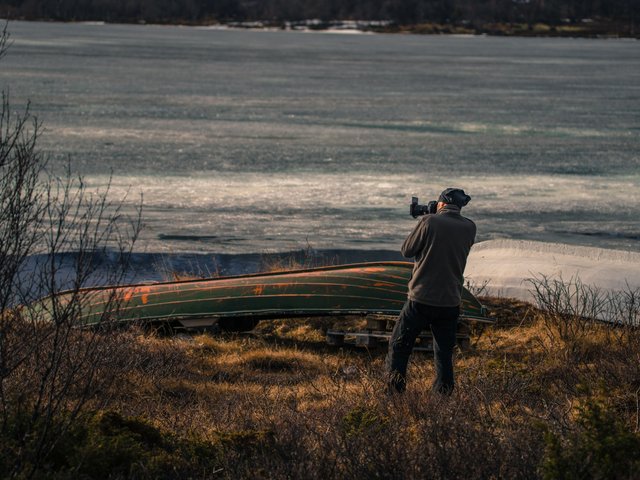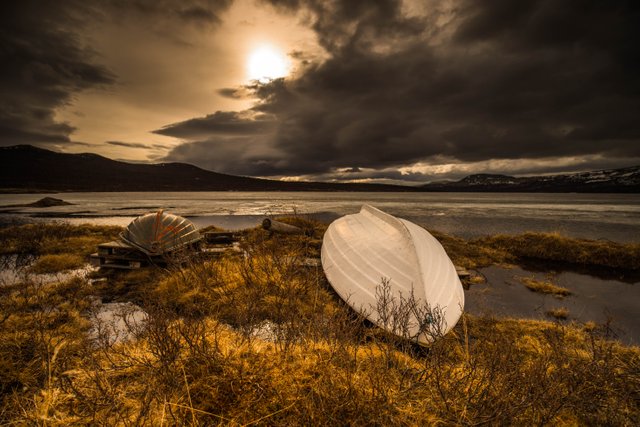 After the photo in the place where we spent the night time, go to the parking lot and go to a meeting with Musox!!!
Wonderful surroundings and snow on the tops of the mountains gives us strength to continue hiking on foot in search of these beautiful animals.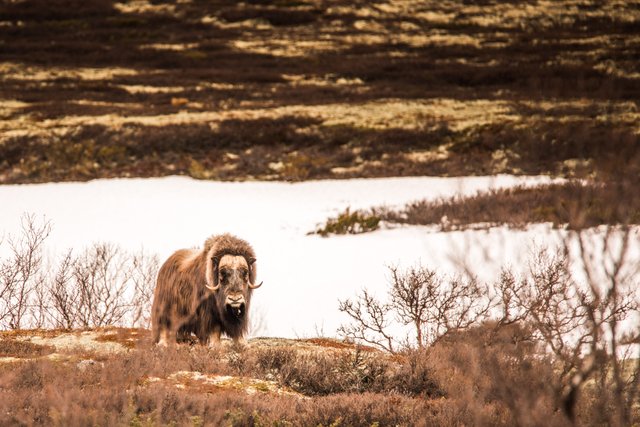 A great view appeared before us !!! A lonely giant in sight, eating grass and looking in our direction. What a lucky thing that we met !!! 😂
It was known that we had to be careful !!! These specimens yarns with a speed up to 60km / h. I would not run away unless I would count on a small selfie with him - I am joking, of course. We began to get close to him and he starts to pose, what a model !!!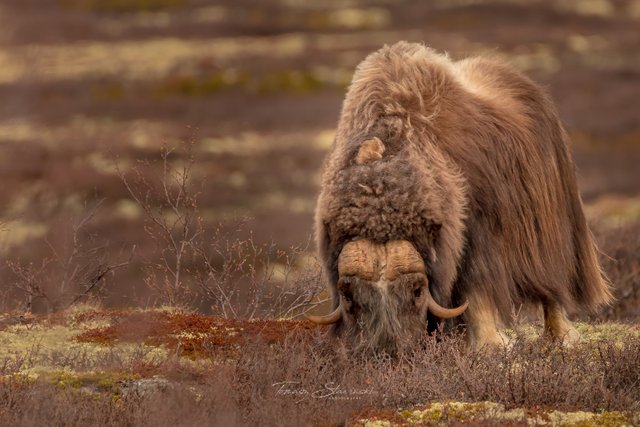 A great space and the boss of the expedition @photovisions looking for the next models 👀 around us.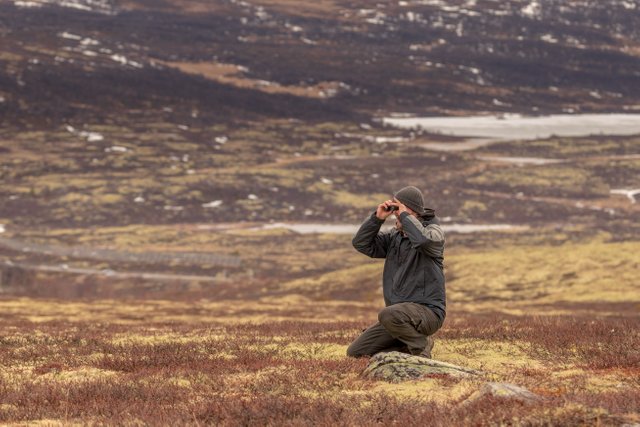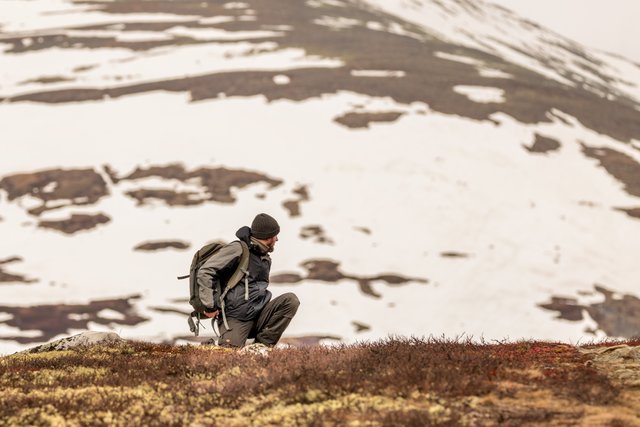 It was a great time, traversing the next meters and discovering new views we felt freedom as the individual in front of us. Thank you for taking the moment and for a great time my photographic friend @photovisions !!!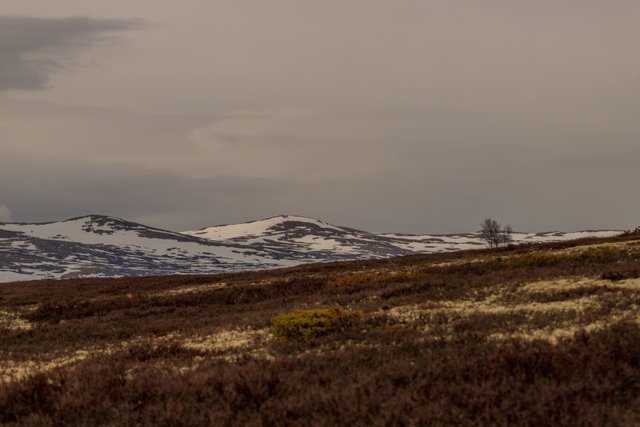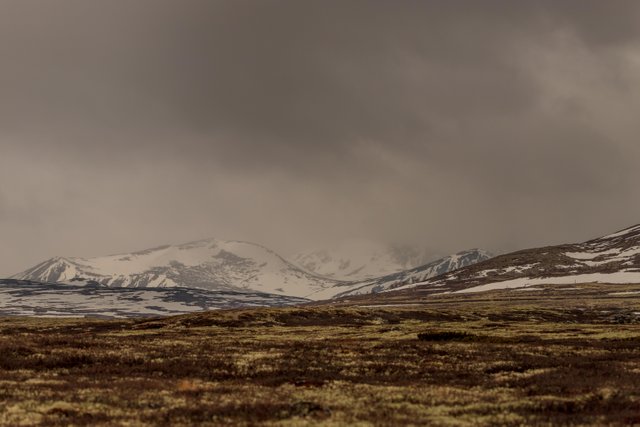 SteemitWorldMap: [//]:# (!steemitworldmap 62.212236 lat 9.585607 long d3scr)