A Family Reunion After 15 Months
Before leaving Italy, literally right before crossing the border, we had one last stop with the Pareti family at their summer vacation home. It was conveniently located before the "France" border sign. We were excited how close we were to France, but even more excited to reunite with the family we met in Kyrgyzstan back in 2018.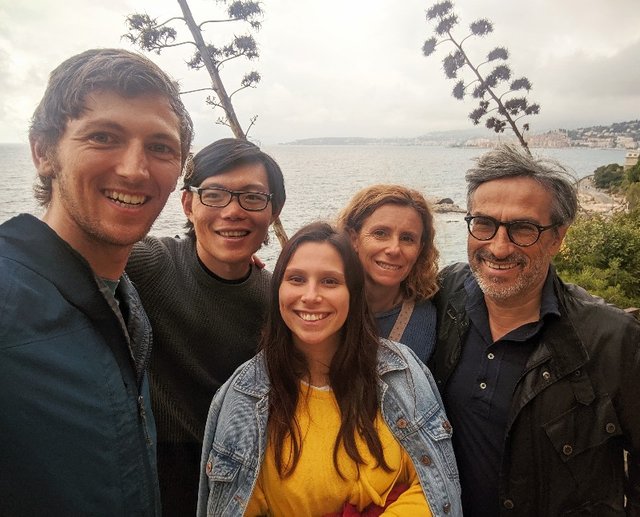 Back Story
In July 2018 we were at the last town of Kyrgyzstan heading towards Tajikistan. Sary-Tash was a busy border town filled with tourists and trucks going to or coming from, either China or Tajikistan. It was a town catered to visitors with guesthouses and restaurants everywhere. We wanted to celebrate finishing Kyrgyzstan so went to a restaurant for some lunch. It was there we met a lovely family from Italy. We initially wanted to ask if we could exchange our sim cards to save us the hassle but we ended up chatting and sharing our travel stories instead. Knowing that Italy will be on our route, Alberto, the father kindly invited us to visit them once we get there. From then on, we always looked forward to seeing them in Italy.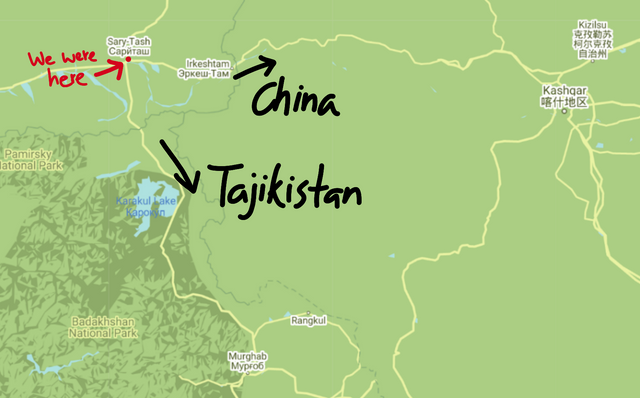 All travellers following the Silk Road or the Pamir Highway will pass through Sary-Tash
Fast forward to October 2019
We arrived in Italy at the end of Autumn. The weather had started to cool down a bit with rain becoming more frequent. The night we arrived at their house it had been raining heavily from 6pm. We endured and by 10pm we finally made it to the border where their summer home was. The ride wasn't so bad because this stretch is renowned for being Italy's most beautiful cycleway. The old coastal railway had been transformed into cycleway so we got to pedal through tunnels and along the seaside.
A taste of Cuneo
The Pareti family actually live in Cuneo but we couldn't go there because to the French Alps passes would be too high and cold at this time. However, by shear luck we learned they had a summer home along the coast so we could still meet them just before entering France.
They had waited for us patiently until 10pm for our arrival before having dinner so we were very glad to have some food. We quickly got cleaned up and changed into dry clothes. Soon after we had dinner.
They had brought over some delicious treats from the Piedmont region. Piedmont region is the top left part of Italy's boot. We were so excited to try some real Italian dishes other than the usual supermarket food we've been buying.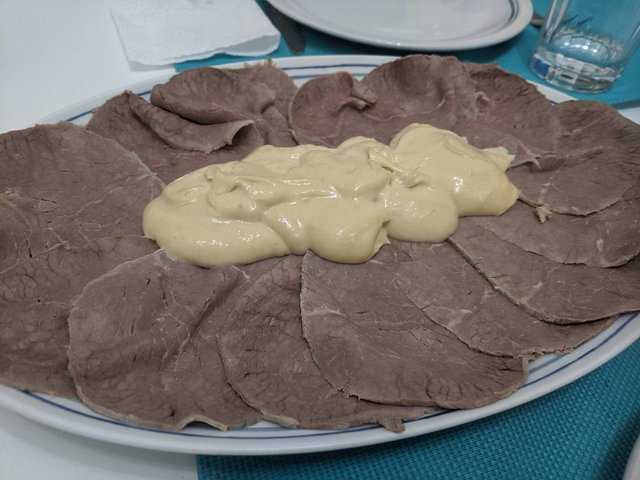 Vitello Tonnato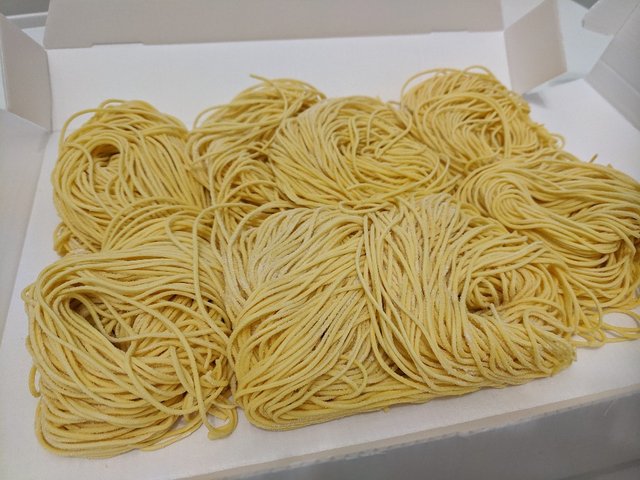 Tajarin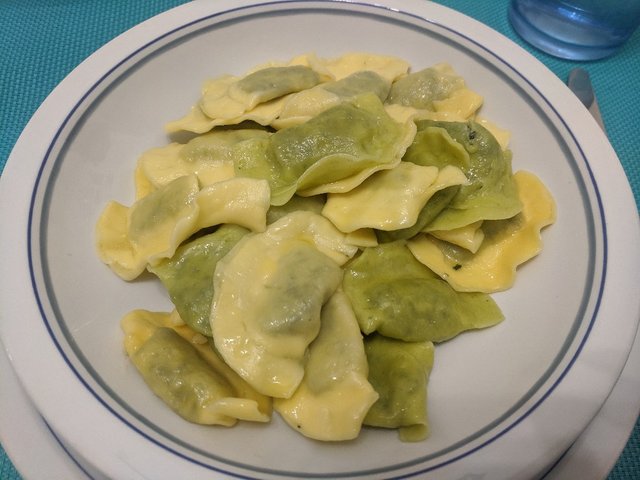 Tortelli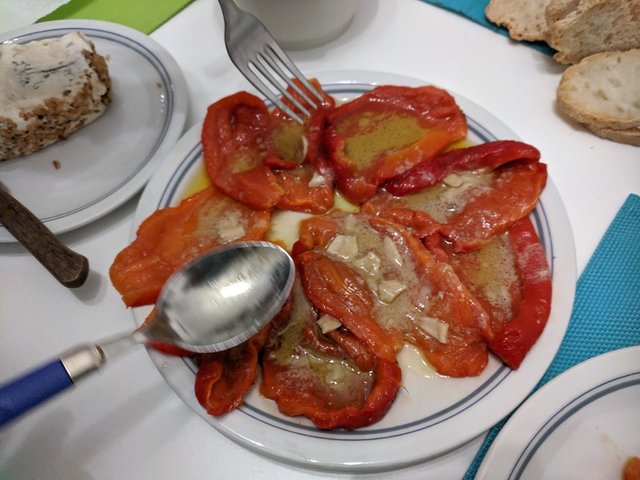 Peperoni con Bagna Caöda (side note: in Italy if you order peperoni pizza it'll be topped with capsicum, not the meat)
All of these wonderful dishes have been featured in the 17th Dear Food Diary post for Italy. Check it out here.
---
Time to go sightseeing
Next morning the weather was much better, not blue sky but still better than the night before. We went to see
Ventimiglia
first. Most towns in Italy will have an old part which is still lived in and not turned into streets of restaurants and hostels. The bigger cities will of course be overrun with visitors and transformed into a tourism hub. Ventimiglia is definitely one of those towns which is as authentic and real as it can be. While walking around it started raining so we went inside a cafe for a drink and biscuits. Perhaps the next town will have less rain!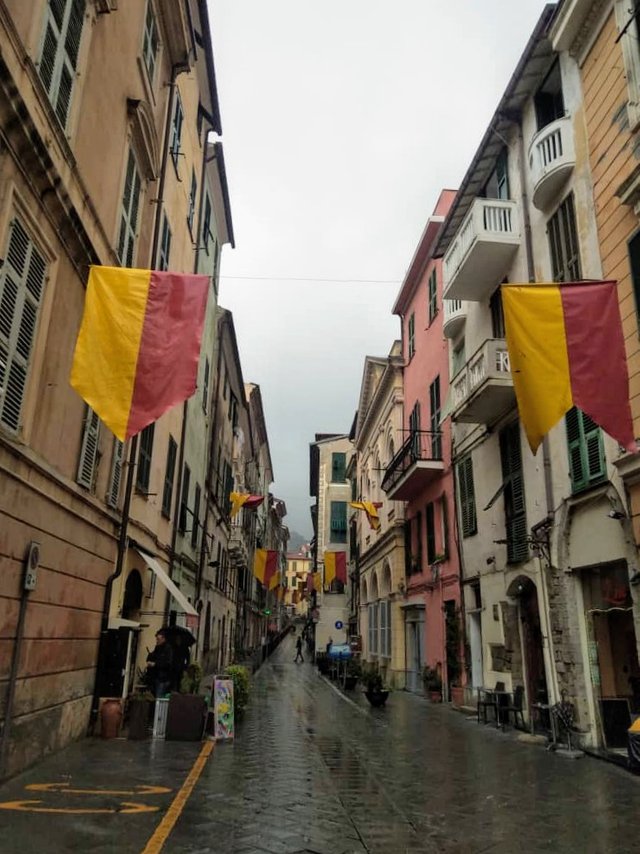 There must have been a football match on because the flag of their team was flying over the entire street.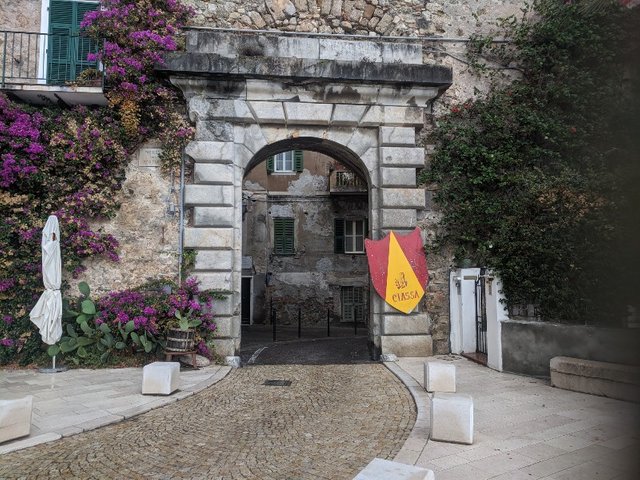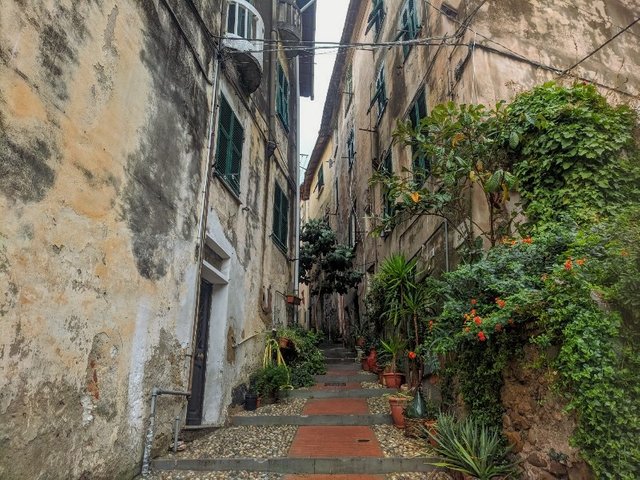 Pot plants add an authentic nature touch to the street
---
Next we visited a hillside town called Dulceacqua
Acqua, agua, or H
2
O
(aq)
(for the Chemists out there)
means water and dulce means sweet. What a cute name for a town. The name probably came from it's geographic location where the Nervia river runs through the town. When we arrived, we could see there had been some raining too and the river was flowing quite steadily. Right below the castle is a beautiful arch bridge famously painted by Claude Monet. We didn't know the artist beforehand but we sure do now.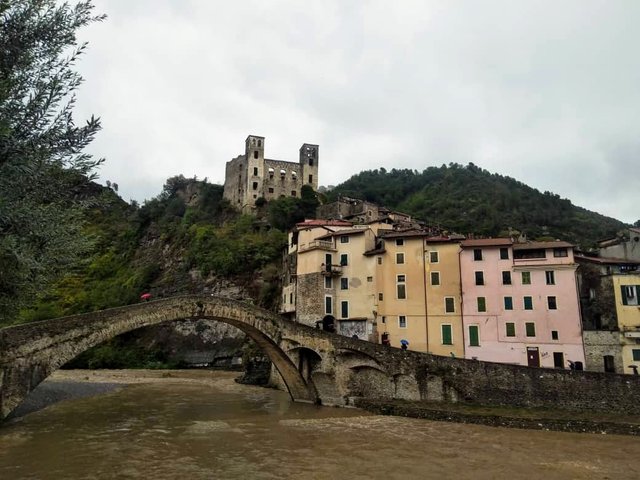 Dolceacqua Bridge with the castle behind (Castello di Dolceacqua)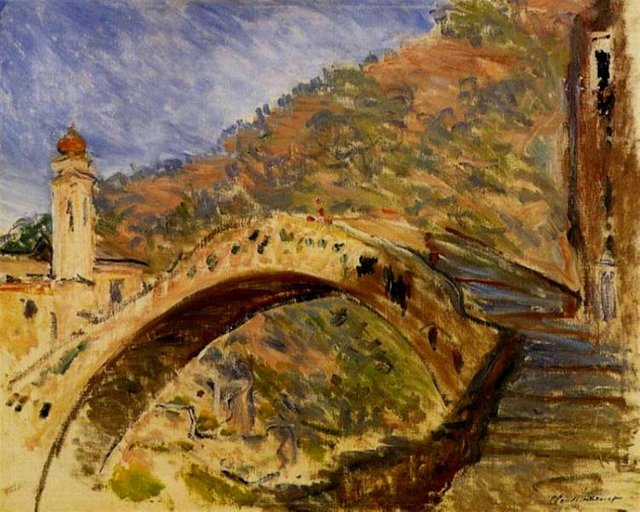 The Dolceacqua Bridge by Claude Monet (image source)
It was time for lunch so we headed to a nearby restaurant called Four Cats (Osteria 4 Gatti). We ordered what our Italian family recommended (after some translation help) and picked some wonderful Italian dishes to share. We got squid and prawn for mains, with tiramisu, chocolate mousse and apple fritters for dessert. The flavours were fresh and spot on, our taste buds were dancing with every mouthful. Although the portion size didn't match a cyclist's need, we certainly enjoyed every green leaf on the plate!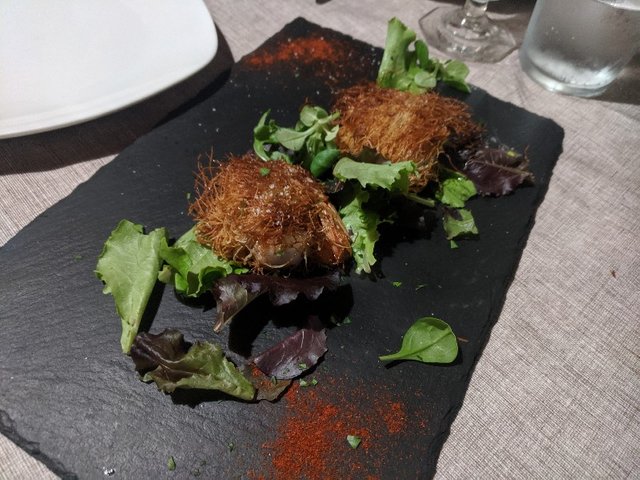 We forgot the name but there is prawn under the crispy brown hairball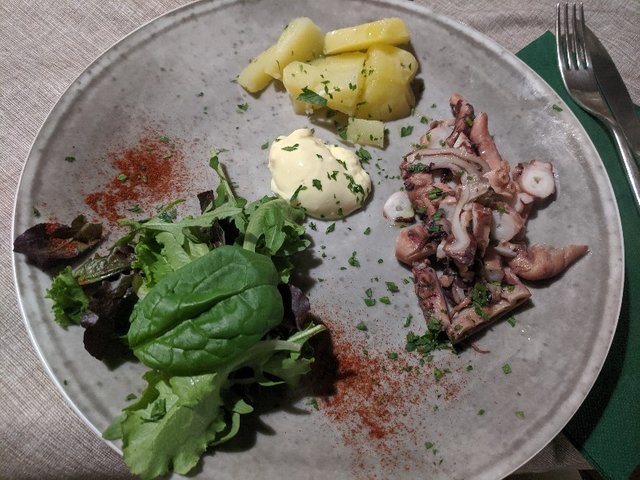 Squid with aïoli and sides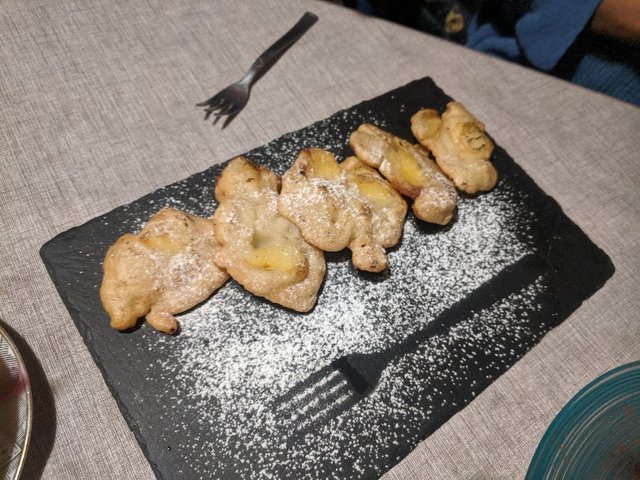 Sliced Apple Fritters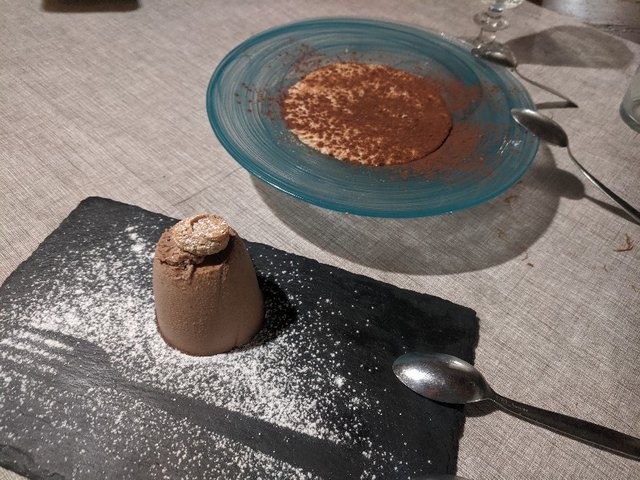 Home recipe tiramisu and chocolate mousse
---
After a great lunch we set off to explore the town. Being on a hill, the streets went up and down, narrow and windy, and most importantly, pedestrian only! The towering housing buildings on either sides of the street provided sufficient shade for pedestrians below - probably a summer essential here. The dimly lit streets create a calm and quiet atmosphere allowing visitors to explore the town at ones pace. October is way past the peak season so we only had to share the streets with a couple of other tourists.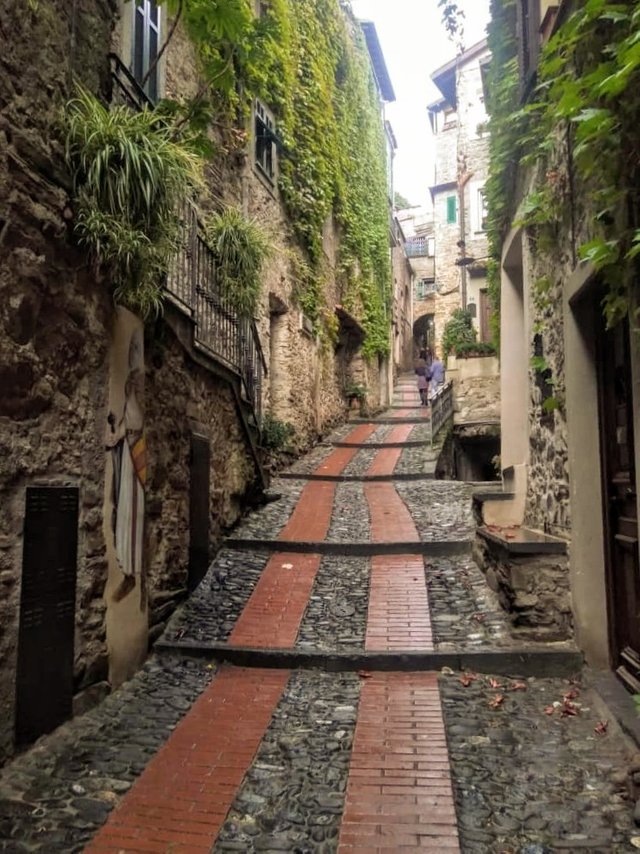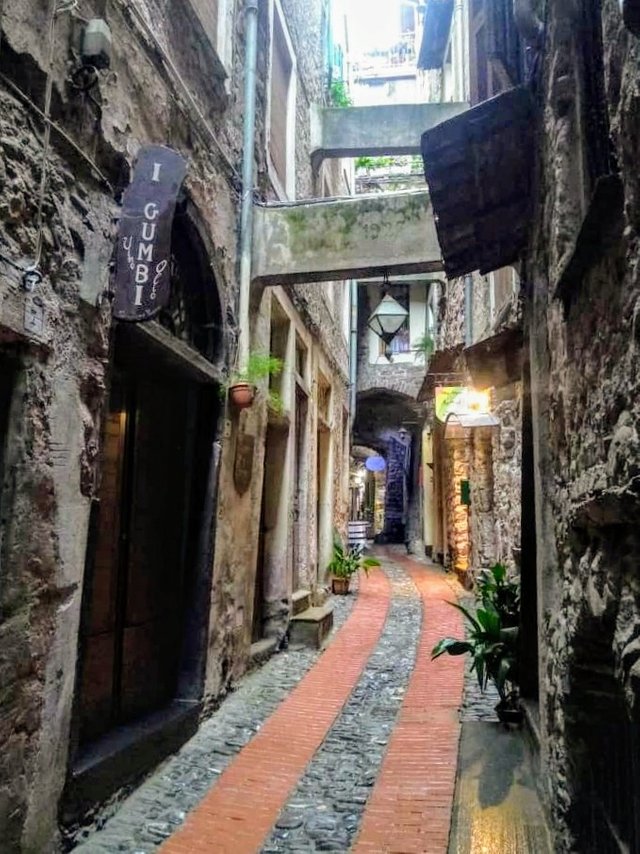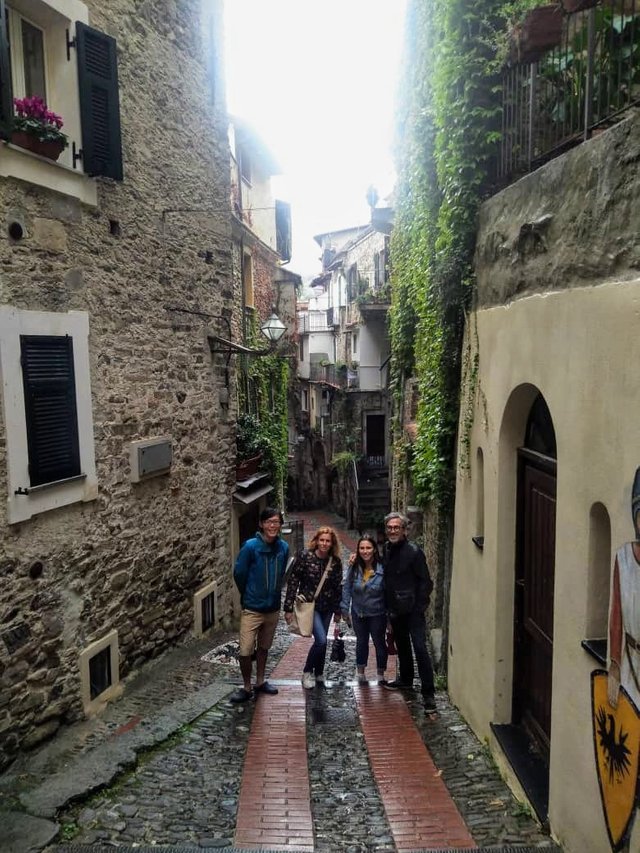 It was that time of the day where we felt very tired from all the sightseeing. We decided to head back home for a rest. On the way to the car we crossed the bridge once more. Something was different this time - the river was flowing with much greater volume! It was so exciting that we spent 10 minutes watching the river, staring on as massive logs were being carried downstream.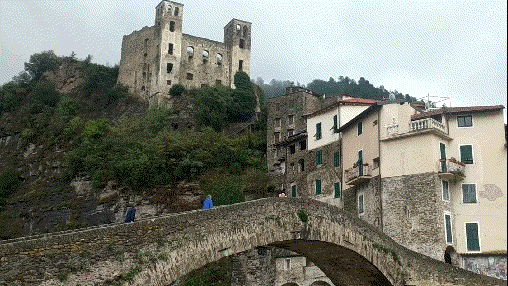 ---
That's the last adventure we had in Italy. It had been an amazing journey going through the northern piece of Italy. We like to thank the Pareti family from the bottom of our hearts for taking such good care of us. The time we have spent together will surely be remembered and added to our long list of travel stories. When our book - which will be written after this trip - is finished and ready for publishing we will surely send you a copy!
---
View this post on TravelFeed for the best experience.