Poss Travels #2: Staying in 5* Hilton Hotel on Malta (O'Rly?!)
I was thrilled when i found out, that my next business trip will include staying in a 5* Hilton Hotel on Malta. My trips usually includes staying in an affordable apartment or cheap hotel. But 5* Hilton?! Now that's something new!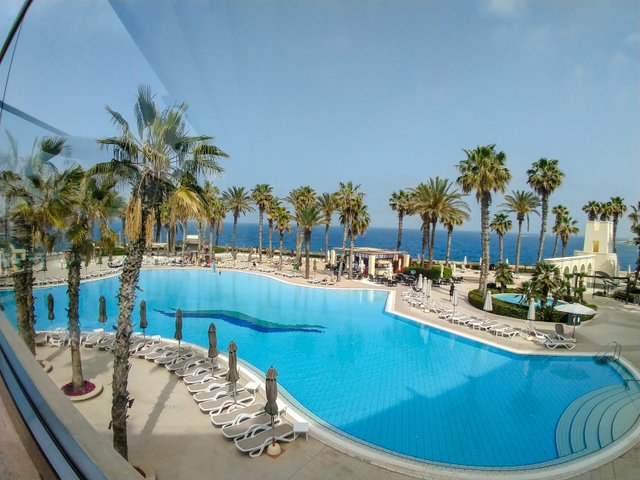 5* Hilton hotel on Malta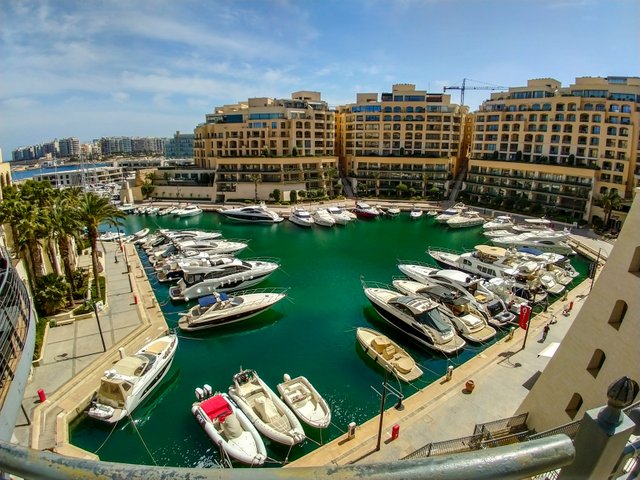 Hotel marina full of "cheap" boats :)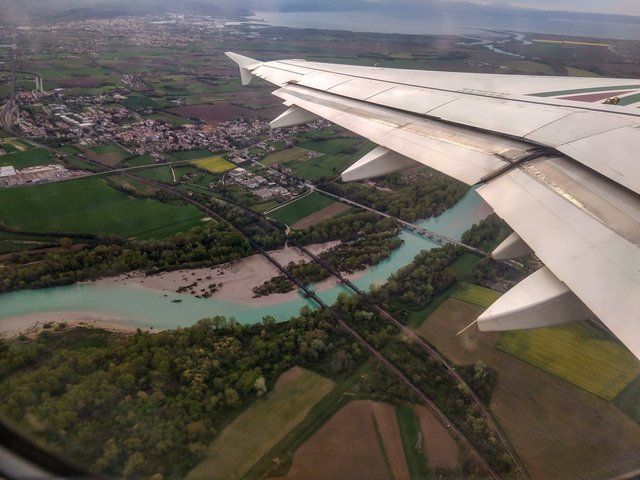 On my way to Malta from Trieste airport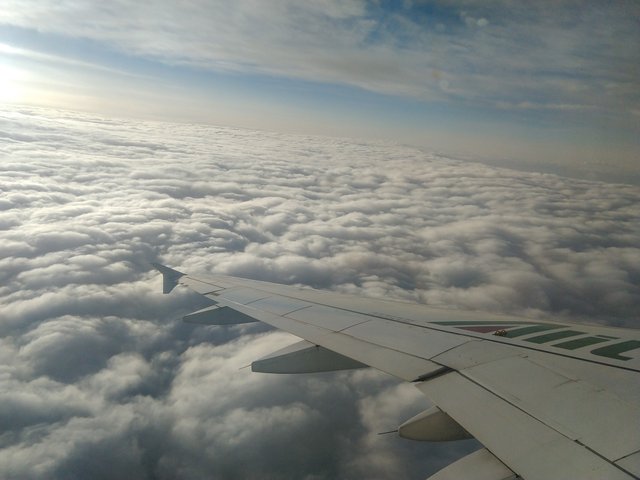 View from up here is even better than from a mountain top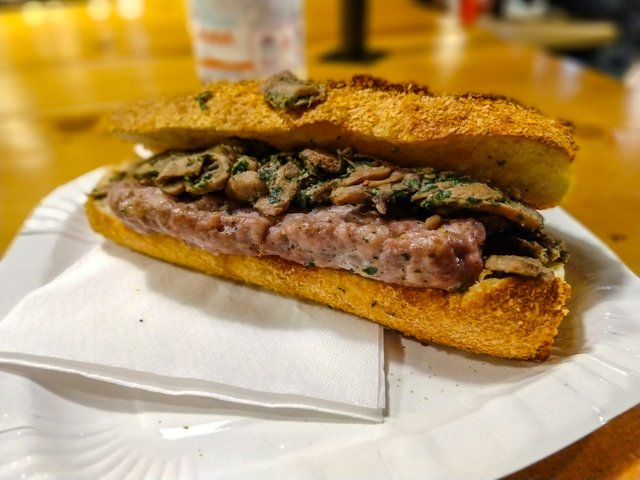 Surprisingly good sandwich with minced meat and mushrooms at Rome airport - or maybe i was just starving and anything would be good
Even before arriving on Malta, i knew that i won't have much time to explore it, since we were having a tight schedule with all the sessions and events. That's why i didn't do much of investigation before arriving. I wasn't expecting much actually - i thought Malta will be something like Rome and other southern Italian cities. Boy how wrong were I ...
So here i was landing on Malta airport. I had an organized ride from the airport to the hotel - it was a bus, nothing special about it. The only problem was, that this bus had no doors?! What the hell is this? I was walking up and down on the right side of the bus, but I couldn't enter it?! Only then i realized ... the doors are on the left side of the bus. Strange ... Oh well, i sat and soon the driver drove us to the hotel. You should see my face when i realized we were driving on the left side of the road. That was completely unexpected!
Fact No.1: They are driving on the left side of the road in Malta
The drive from the airport to the St. Julian's is not longer then 20 minutes. And soon after leaving the airport zone, i could witness how populated Malta actually is, and what is more, how many live construction sites are there. It looks like the entire island is building something. I didn't need long, to realize that the architecture on Malta has almost nothing to do with architecture in Italy.
Fact No.2: Maltese architecture looks more like Arabic architecture than Italian.
The bus stopped and there it was - a beautiful hotel, with lots of flowers, palm trees, shiny front doors and a huge mistake. It's not Hilton at all. It's still a 5* hotel, but it's not Hilton !?!?! !"#$%&%$# It's Westing Dragonara Hotel. When signing up for the event, i knew there was a possibility to sleep in Westin not Hilton, but i didn't want to acknowledge that because i hoped to get into Hilton =) Not that it's any better (maybe even worse as you'll see later) but it's a Hilton and it sounds more cool than Westin. Doesn't it?!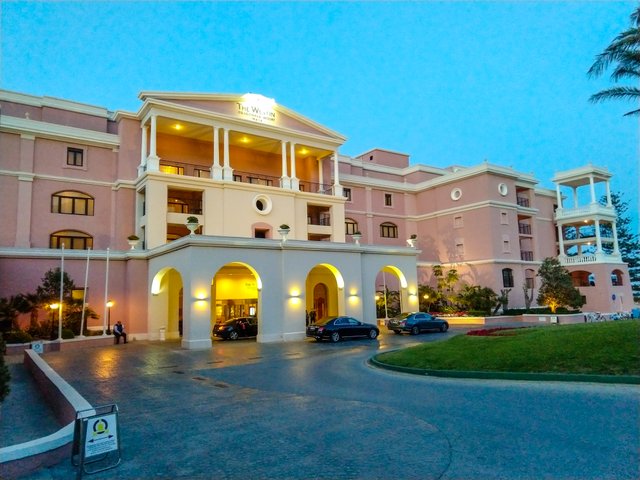 Still damn nice even tho it's not Hilton!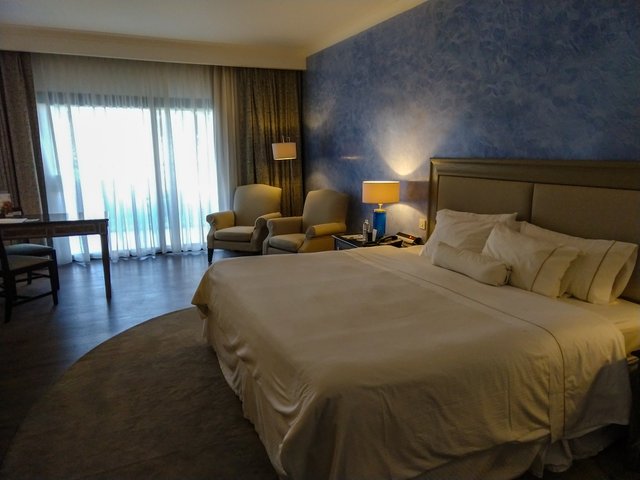 Such a room - just for me
Fact No.3: Don't expect to sleep in Hilton if it's not 100%
Still entering the lobby let me understand - it's still a 5* hotel. Everything was really nice, very friendly staff, and an amazing room just for me. I even had a personal desk - i was thinking about doing some Vito Corleone shots from The Godfather (the scene where he is waiting for appointments by his desk), but i couldn't set my phone right and in low light - the shots were really poor =) My phone battery was only at 20% so i got my charger out to recharge it a bit ... There it was ... another surprise
Fact No.3: They have British type of outlets on Malta - bring an adapter with you!
Lucky for me, i had a power extension with an USB output, so i could still charge my phone only slowly. I wasn't in hotel for long, but I was already tight with time. I had to do a sing in for the sessions. As many of you knows ... you usually get something when you do this and this time it was a bag with some promotion material and an universal outlet adapter cube!! Just what i needed to charge my phone properly.
I won't bother you with sessions, meeting new people and stuff. All i can say is, that i had an opportunity to chat with some IT experts from my area of expertise as well as with many sales guys from the IT companies. It was a great experience as it was my first time to be a part of an event that doesn't target developers but mostly salesmen.
Anyway back to the "travel" part =) As the event was also promotional nature we had a paid boat cruise from St. Julian's to Valletta so we had an opportunity to admire the architecture from another perspective. The boat picked us up at the Hilton's private peer and took us for an hour and a half ride. Even driving on this old styled boat was amazing, not counting the view. With food degustation and free booze - what more do we need? =)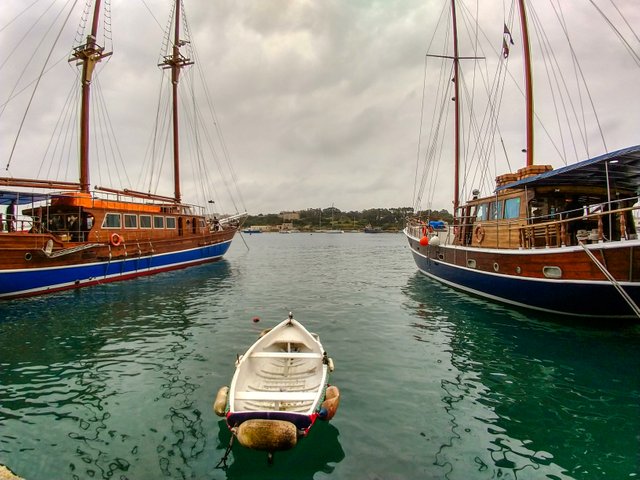 Oh nooo, not the middle one!?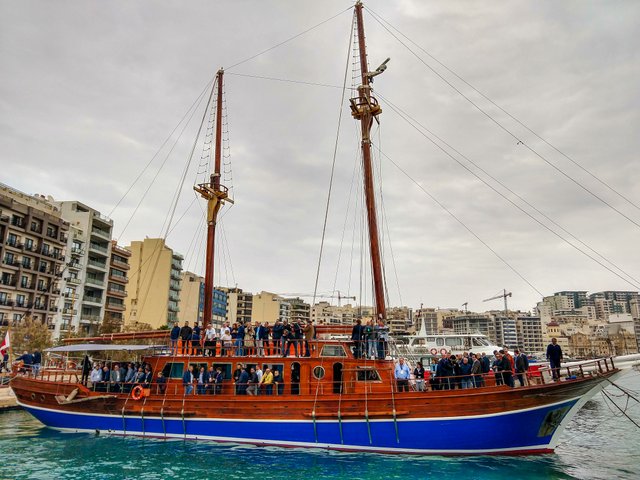 Close!! Much better choice :)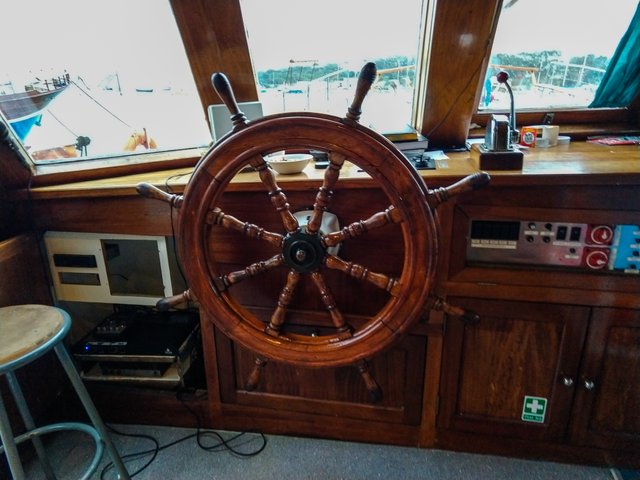 Really lovely rustic interior of the ship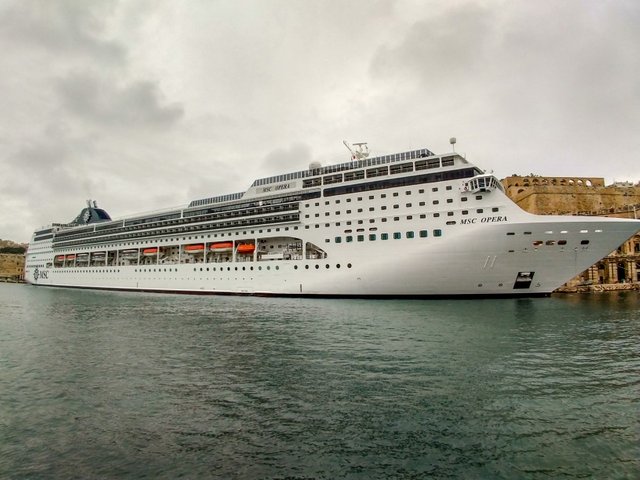 We sure didn't want to get in the way of this one
Before coming to Malta, my weather expectations were - sunny, hot and can't wait swimming in the sea. Well ... those of you who's been to Malta at the end of April probably knows, that it's not like that. It can be sunny and it was and it was hot - but, as soon as some clouds cover the sun, it gets quite chilly. There are constant winds that are not warm in April. And lucky for me, i came from a bit colder climate, than i expected on Malta, so i had enough of warm clothes with me.
Fact No.4: bring a wind resistant jacket - especially if you are not visiting Malta in summer
At least i was right with one thing - and that was to bring my swimming pants! Warm sea here i come! Well (again) ... not exactly. Sea was freezing cold with huge waves and 0 swimmers. But it's a 5* hotel at least i had an outdoor swimming pool at my disposal. The water was perfect - around 19-20°C just the way i like it in the morning, to get my blood circulating.
One last thought before i conclude my post with some photos from the hotel surrounding area. Malta definitely looks like a great place for a summer break, or for a spring/autumn travel destination. It offers a lot of historic landmarks and I'll definitely return in the future, to explore what it has to offer. For those hikers like me, I've also read they have some really nice climbing and via ferrata routes on the island, that should be worth checking. The prices in St. Julian's are for at least one or two levels higher than the rest of the island, so if you're running on a budget - stay away from it.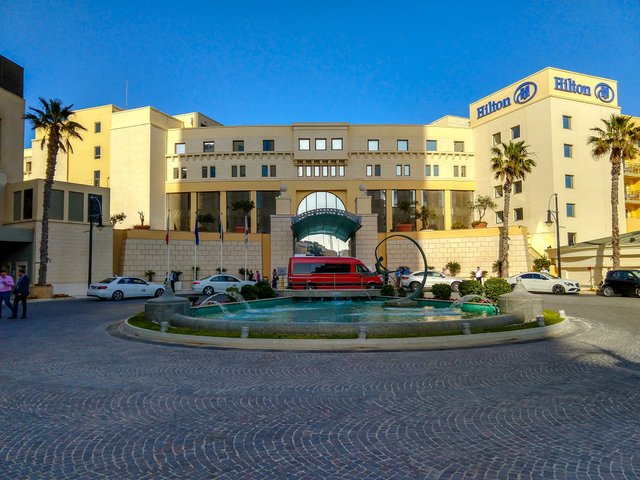 Hilton entrance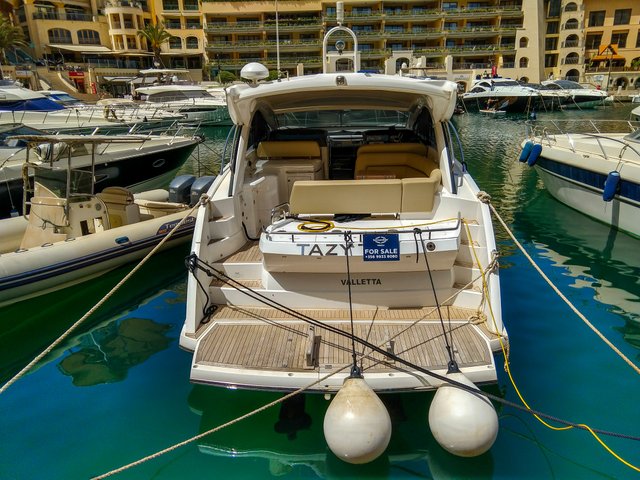 We'll need some serious crypto bull to get us all boats like this one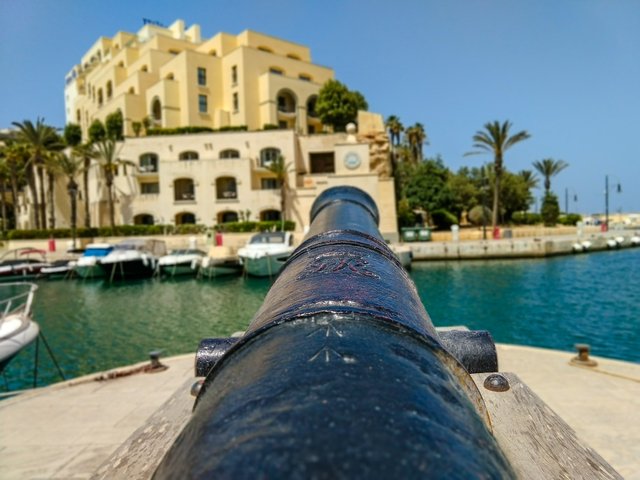 Fireeeeee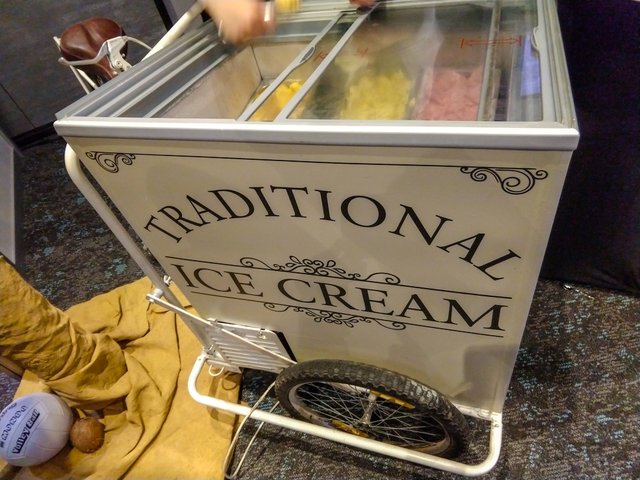 Cool ice cream cart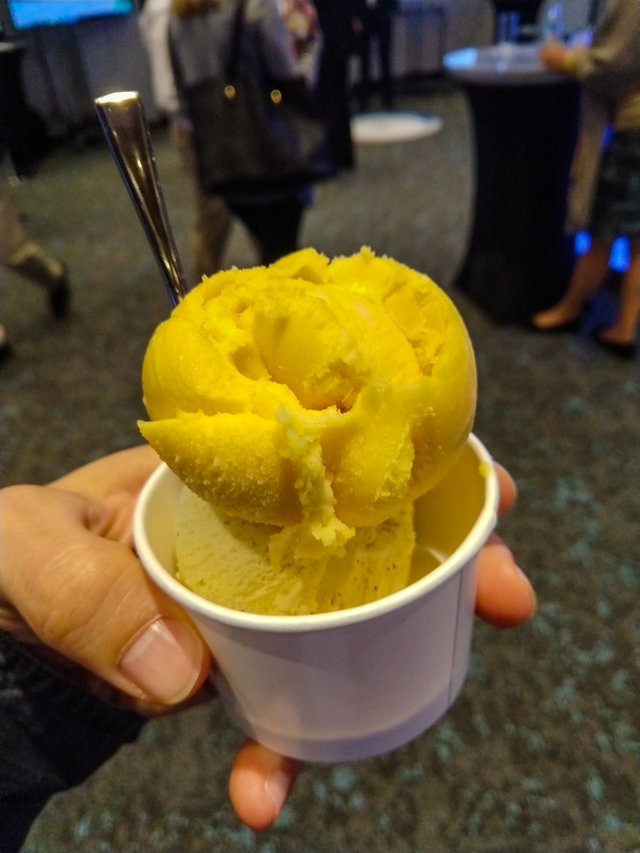 And it was delicious - mango flavored
Ohhhh I almost forgot!? We have a joke at work with my colleges about the toilet. And it's a funny story that i believe should be shared =) We have access to 3 toilets at our work and one of them was recently completely restored. So we were always joking around that one is "Hilton's toilet". And that joke has been around for more than a year even before i knew I'll go to Malta. So the moment I knew about my trip, i promised to take a photo of an actual Hilton's toilet. That's also why i wanted to sleep in Hilton so much and why i was so disappointed when i didn't. But as it turned out ... Westin toilet in my room was waaaaaaaay superior than the Hilton toilets in the Hilton's conference center.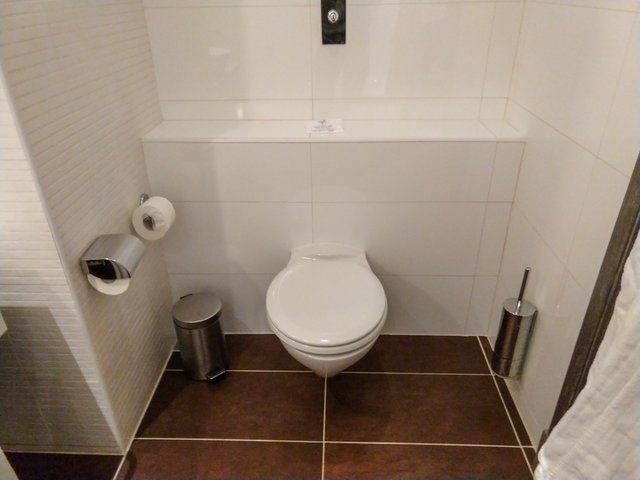 Westin Dragonara toilet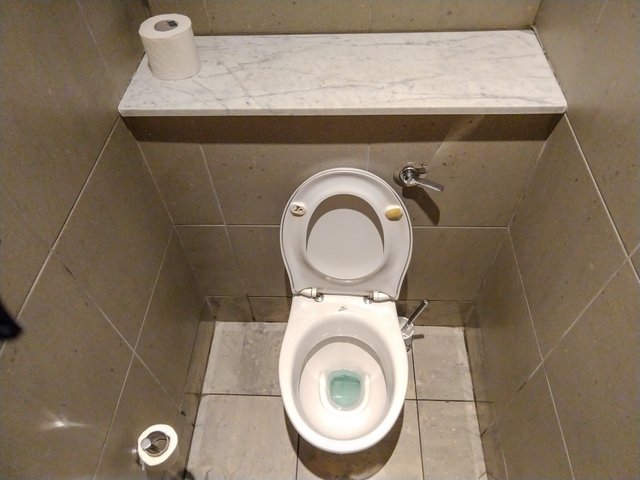 Hilton toilet
So after my trip - i renamed our Hilton's tolilet to Westin's toilet. After above photos, I probably don't have to explain why.
That's it! I hope you like my blog/travel post. If you have any comments or would you like to share your Malta experience, please leave a comment bellow. Every meaningful comment will get an upvote!
You have any thoughts or questions? Upvote and leave them in the comments bellow.

I'll upvote back every meaningful comment with few cents