Hiking on a hill with no name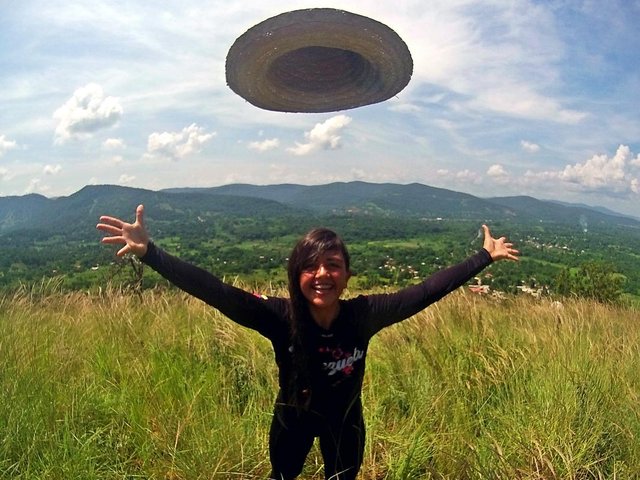 The tops of the mountains respond to the secret of balance in life. I know that sounds weird, but think about it: it takes hours of effort to climb, however, when you're finally up the satisfaction exceeds the fatigue. This was just something I thought when I reached the top of that hill with no name in the rural area of Anzoategui.
---
There it was again: in a place that isn't touristy, but that doesn't lack anything to be considered a marvel. This hill is located crossing the sector Las Viviendas of La Pica del Neveri, in the rural area of the state Anzoategui. There are no warnings or specific roads that indicate how to get there or mention their existence, it is the locals who know the ways to ascend.
📌 If you want to know more about this place you can read: Tourism outside tourist areas: the details of the Pica del Neveri.
I met this site thanks to Fabio, my older brother. He has a small farm there where he grows fruits and vegetables, and cares for animals. Every so often I go to visit his house, and that's when I take advantage of exploring the natural benefits of the place, which is surrounded by a river, several mountains and lots of vegetation.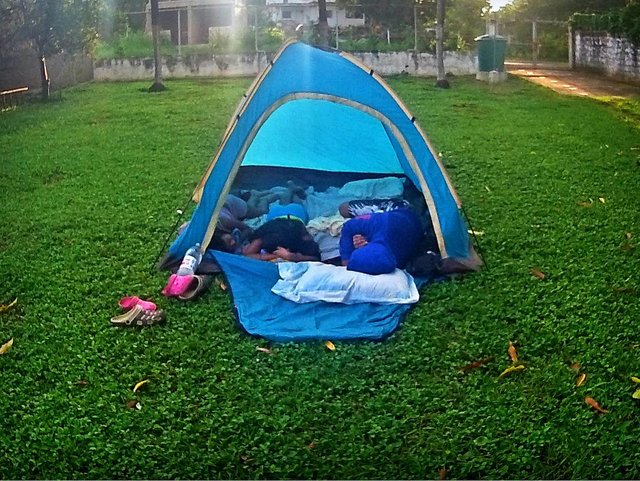 This time I camped on the outskirts of the house next to @engelmiranda, my niece Belianyi and her friend Yuriangel. We set up the tent on the grass, just under a large mango tree, in case it rained to be able to protect us a little from the water.
We expected it to be a cold night, even if there was fog, but it was the opposite: it was very hot and the mosquitoes tried to eat us, they stung us on all sides and when we wanted to sleep they buzzed very loudly near our ears. In addition, there were electrical problems that night and we spent the whole weekend without electricity, something that had more than four months that didn't happen.
The positive of all this is that we could witness a show that can't be done in the city: fireflies lighting up everywhere and at the same time the sky was also very starry and we managed to fully observe the sky, we even saw falling stars disintegrate . It was truly magical and was worth every second of heat and insects.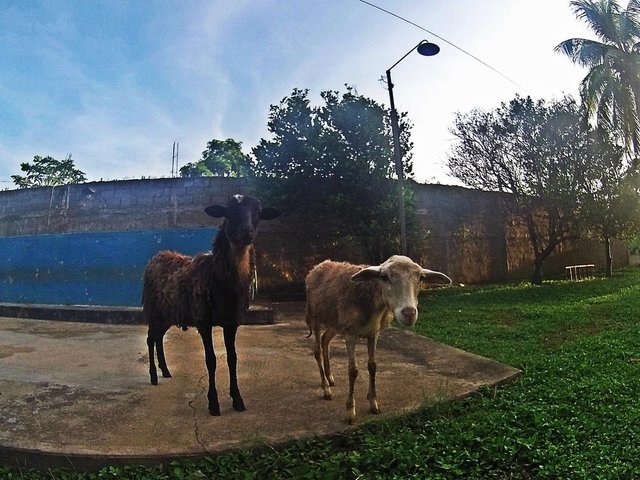 ---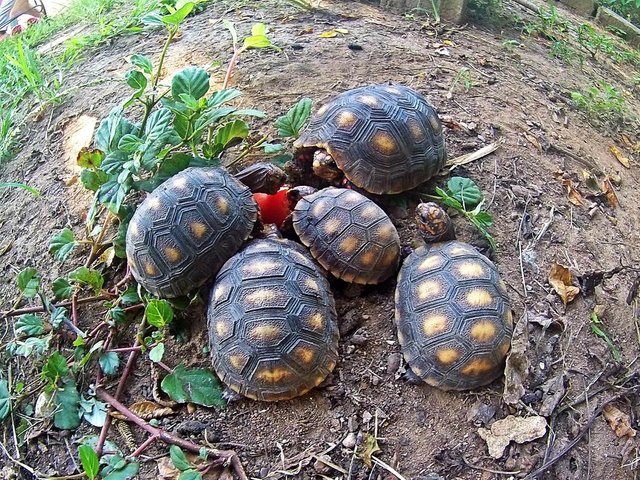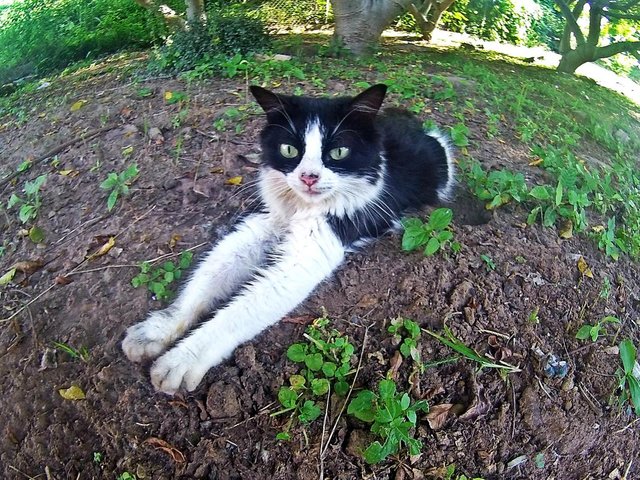 The next morning the goats woke us early to climb the hill before the sun was at its highest point, they were running and eating very close to the tent, it was very funny that instead of a rooster they were the alarm clock. But they were not the only animals that were roaming at that time of the morning, the turtles and the cat of my niece as well.
When we were picking up the camp another very curious situation occurred, we found inside the tent something that alarmed us. We found a scorpion that walked by one of the corners of the tent to where I had my head when sleeping. Luckily nobody was bitten, and it was very easy to get him out of there.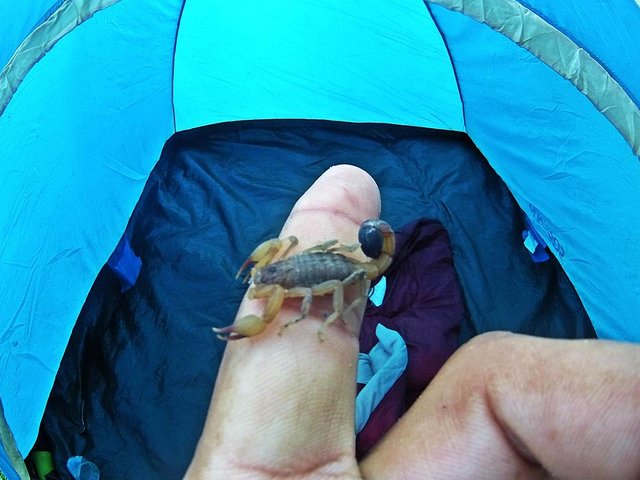 It was a small scorpion, with a tiny sting, we held it in our hands and it moved naturally, but it didn't show intentions to sting us. These arachnids are very common in the area and don't attack unless they feel threatened.
That is why it is very important to respect the habitats to which we do not belong, we must take care of each species that we find, at least try to alter the environment as little as possible, and leave it the same as we found it. In this case, the animals are also capable of perceiving the intentions of humans.
⛰️ The ascent
After overcoming the fright, we started the excursion. The feet of the hill are 5 blocks from my brother's house, the route to get there does not give any indication that there is a natural formation like that nearby, and that is what is shocking. You walk through the typical streets of a neighborhood, with houses on the sides, and suddenly you hit a lot of vegetation, we even found growing pineapples. In seconds you spend being in a populated area to be in the middle of a dry forest.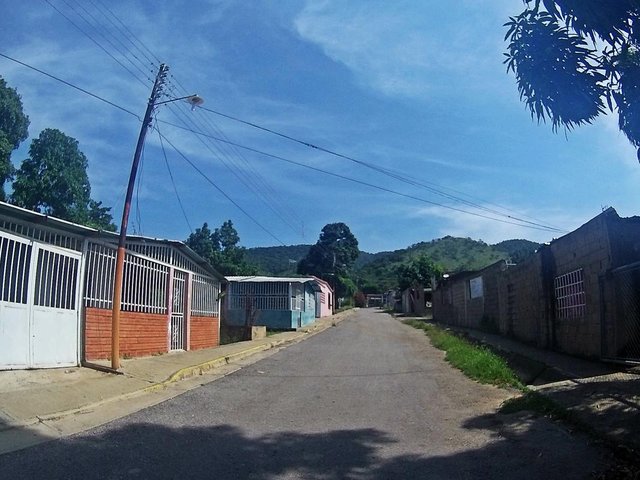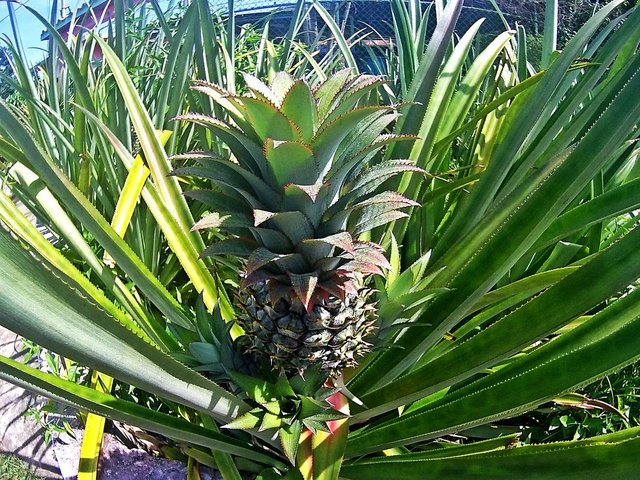 ---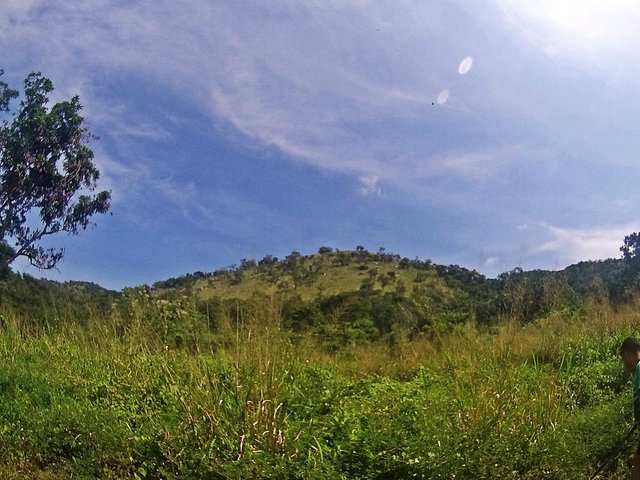 We didn't find a way to start hiking, so my brother and his friends used machetes to cut the mountain and open the way. The vegetation was taller than us, and they who had already gone warned us to wear clothes that covered us completely because there were weeds that could hurt us, and also because mosquitoes abounded.
"Jala pa'tras" is one of those weeds to which we had to flee, as its name (which in English translates as "pull back") is a plant that has thorns that easily cross your clothes or skin and when you try to get them out it's painful because it pull you.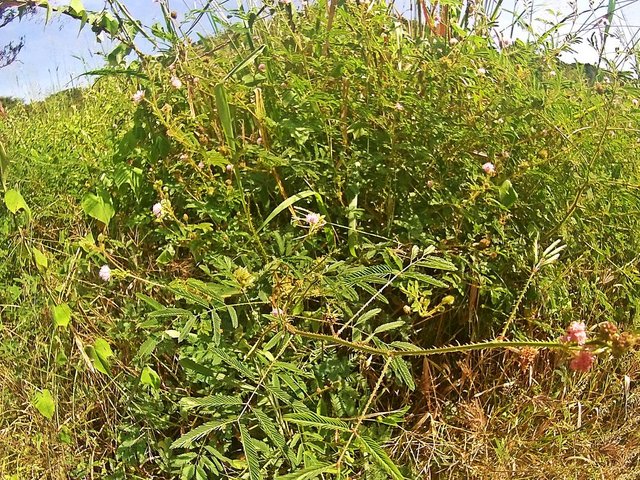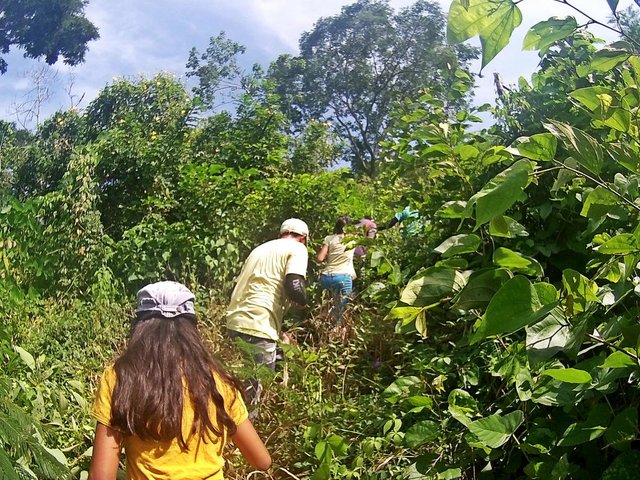 However, we also found very particular flowers and trees that made the tour very interesting. I was struck by the fact that most of them didn't grow on a flat ground but adapted to the slope of the mountain. Of course, it was vegetation of thin stems and trunks, of little weight.
The ground is unstable in certain sections, so we had to crawl several times to avoid slipping. There are stones of various sizes all over the place, which helped us to move forward. They were moments of adrenaline, seeing down was not an option. I confess that on one occasion I was winning the fear, but we had already traveled more than half the way and could not return.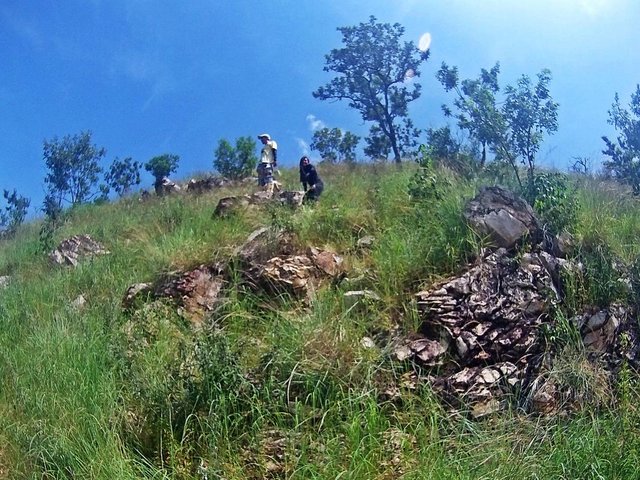 ---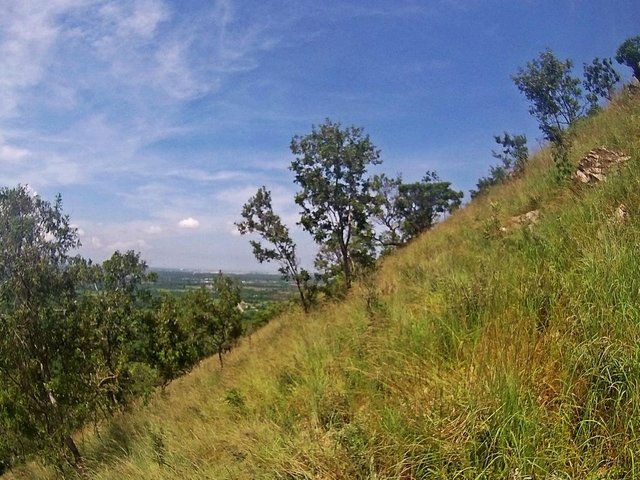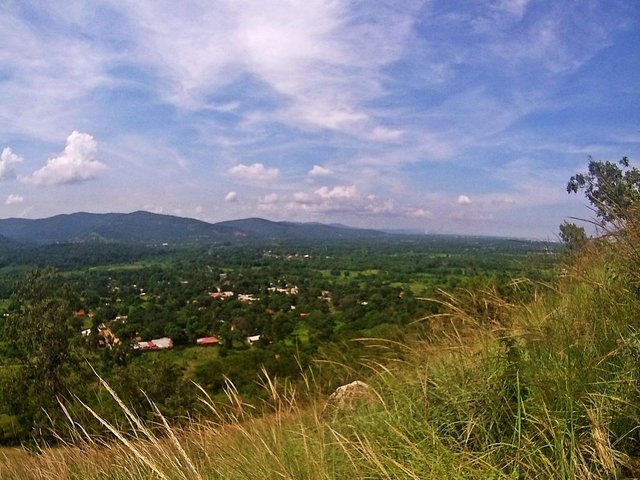 Every so often we stopped to rest a bit, it took us about two hours to reach the top, and with the temperature so high that the four liters of water we carried didn't last even half the route. The reward for having overcome all those obstacles was to enjoy one of the most impotent views of the region and to breathe a very clean air. The most special thing is that from there I could see the sea, which is one hour away away.
This summit had the peculiarity that it was not flat, there was only one point where you could stand without feeling that you were going to fall, because the rest of the environment was part of the slope. But there were large stones where you could sit and contemplate the landscape. There was no noise there, barely heard the wind and the echo of our words.
There were many more mountains around, everything was green and blue, and the clouds were very close; It's a totally recommended site to disconnect, to find yourself. It is one of those places literally "close to heaven" where you find free peace.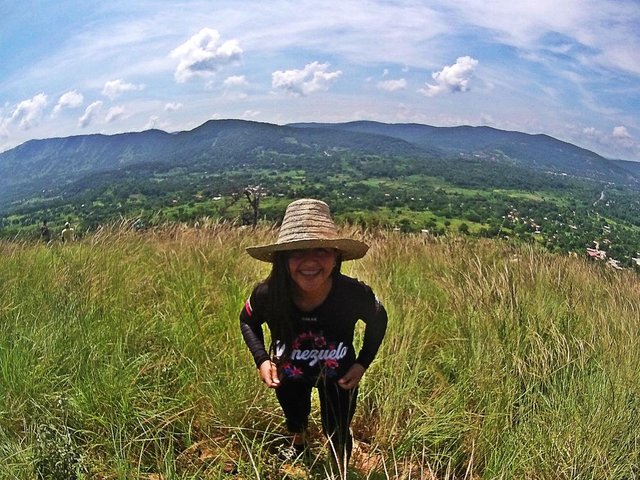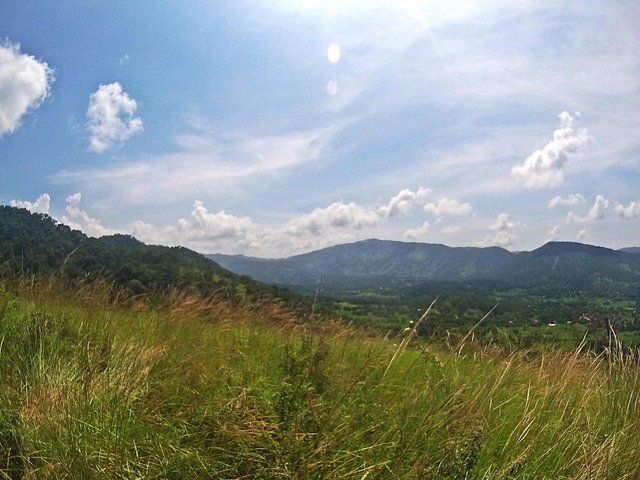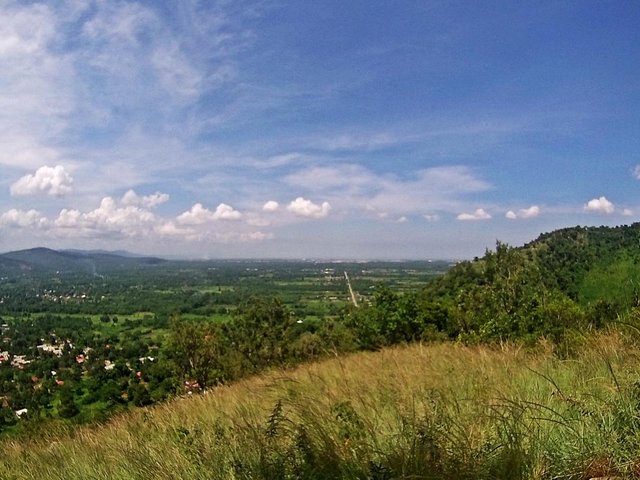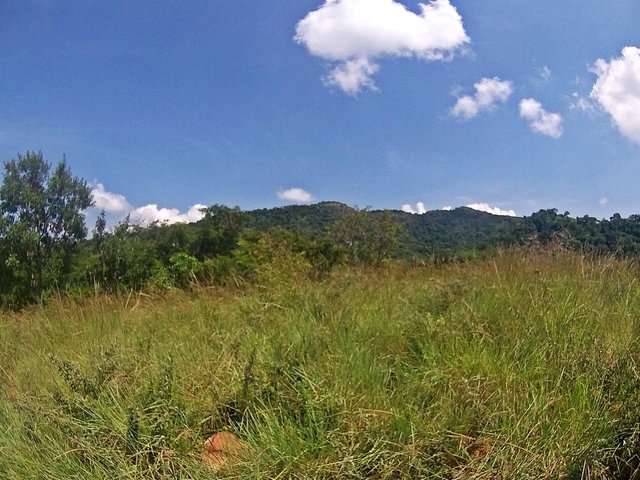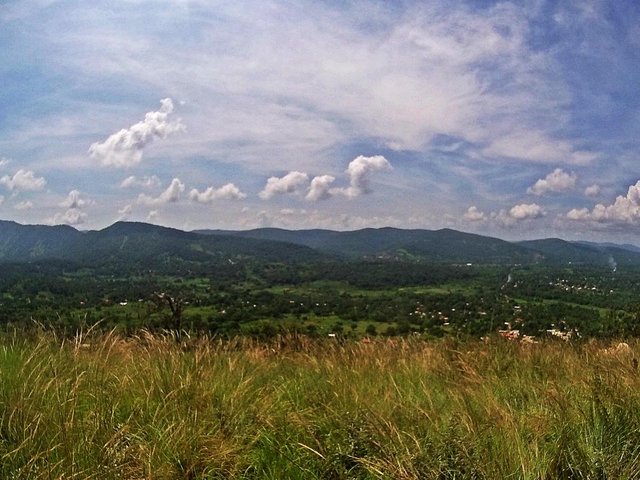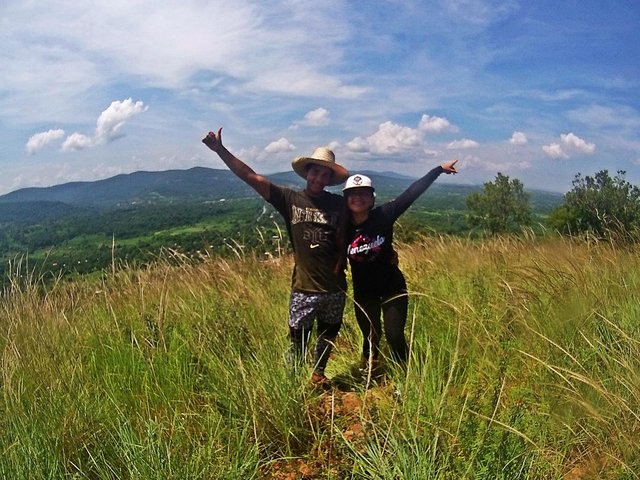 🌿 The descent
We enjoyed the top for half an hour, the sun was already at its highest point and we were burning, so we decided to descend. We take a different path to the ascent and also more complicated to travel. We went down one of the ends of the hill that had much denser vegetation, applying the same method as when climbing: opening a path with a machete.
In this extreme the trees and plants were bigger and taller, you could not even see the sky well. The soil was a mixture of roots, trunks, stones and earth. It was also home to many strange insects. We had to be very careful when stepping on, because the area was still unstable, I even slipped several times.
💡 @engelmiranda taught me that in situations like this we have to look for fixed points to be able to advance safely. First we must have a good support, then with a single foot we look for another point, we settle the foot and we make sure that the ground does not move, and so on. It is advisable that we use the same points as a basis to take a next step.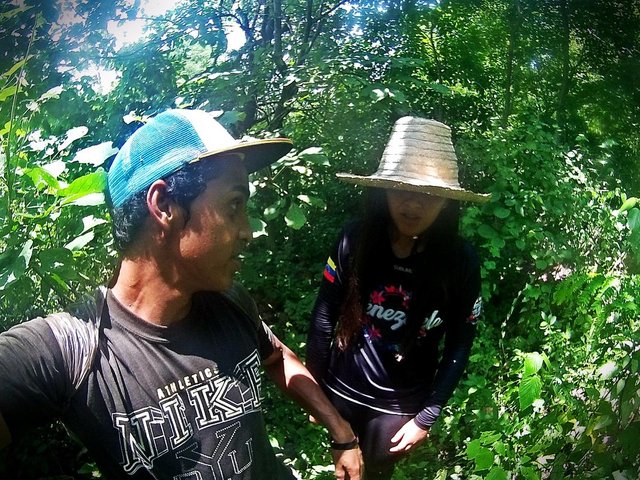 As we descended, the mosquitoes began to become more present, so we had two jobs: find the best path and scare off the insects. The latter was the most exasperating of the trek, imagine being chased by mosquitoes to wherever they move.
This was the case throughout the return leg, so the breaks were much shorter. We threw stones to hear how much they were rolling and it seemed that there was not a close background. Until the surface began to flatten, and although the environment was the same we knew that we were closer to the exit.
When the view of the sky began to clear we knew that we had already completely descended the hill, but we still expected something that made our hiking more extreme. The place where we went down took us to a field about 30 meters long approximately "jala pa'tras". It was very funny because we thought that the mosquitoes had been the worst until we saw this.
The only option we had was to cross the field with the greatest possible care. Even though our clothes covered us we were hooked on the thorns, and I still had small wounds. It was difficult to dodge the weeds because wherever we moved there were many of these.
Finally we overcome our last obstacle and arrived at the house of a peasant who gave us water to drink and where we got some shade to rest. When recovering we went directly to the river to refresh ourselves, we had so much heat that we submerged with the clothes on.
---
📷 In this part of the way the camera ran out of batteries, but... I have more great photos about plants and insects that we found: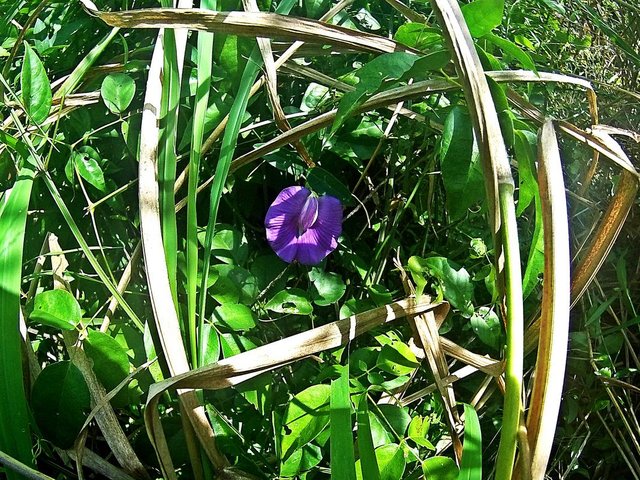 On the way we found species of flowers that I had never seen.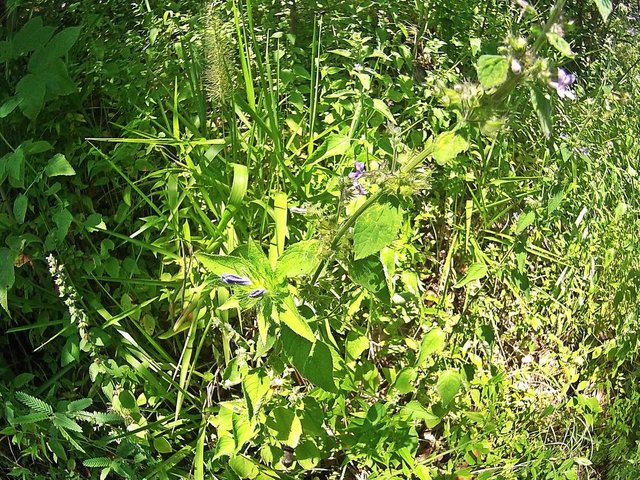 This plant gave off a strong lemon aroma.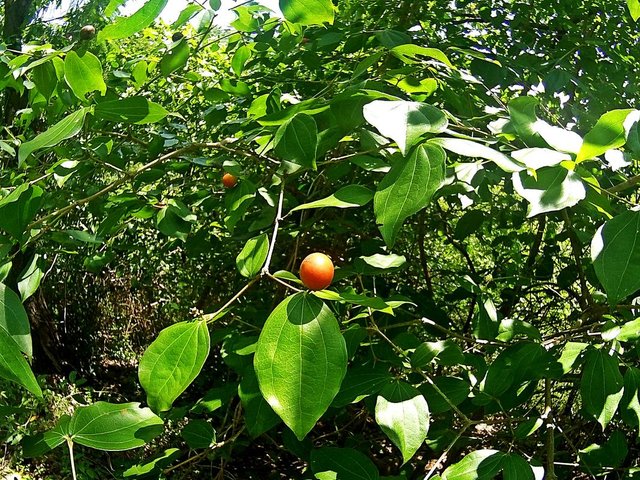 We also find "fruit trees", although we prefer not to eat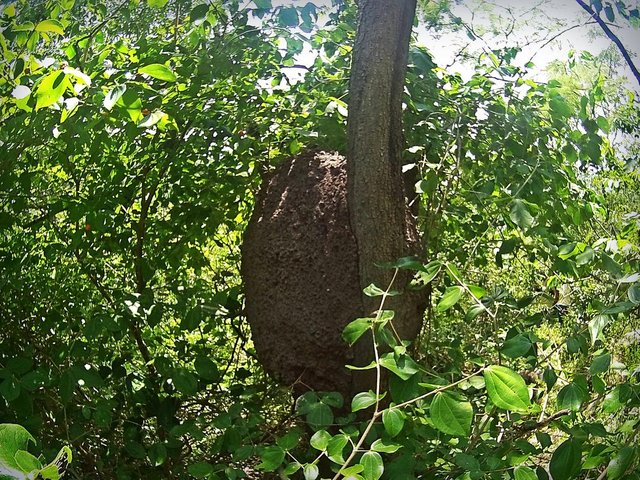 We saw many honeycombs and did our best not to upset the bees.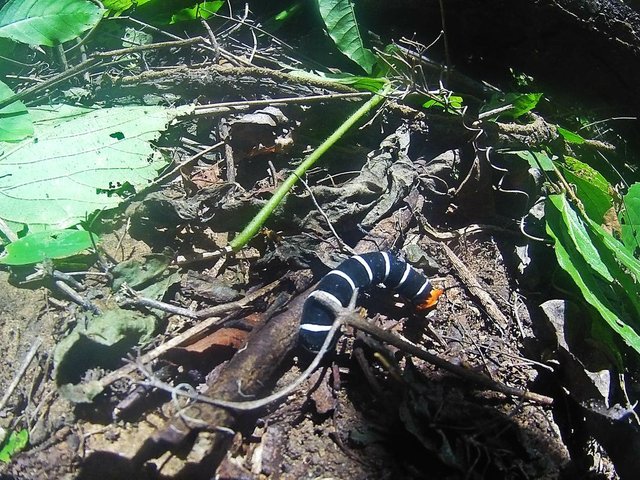 Along the way we saw caterpillars of colors and very striking aspects.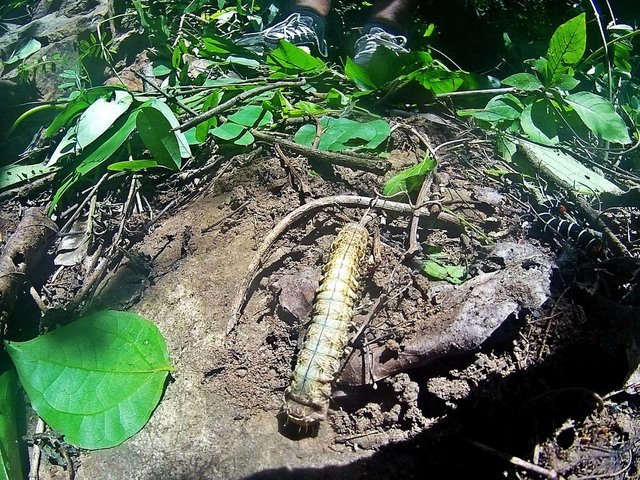 We're careful not to step on them, as some were under the leaves.
---
💫 The best experiences
Sometimes we face complicated situations in our trips that may not seem positive at the moment, but if we analyze everything we have lived, without those experiences our trip would not have been so much fun, it would have been just another trip. There is the importance of taking advantage of every second of the journey.
Once we leave home we have to be willing to relate to nature, to accept its obstacles and enjoy them, because it makes no sense to go home without having learned anything during the trip, or without having lived something that has made to grow
What I liked the most about hiking on this unknown hill was to have shared with my family, it's a kind of therapy in the complicated stages, we must all cooperate to move forward, and above all, because we must always go at the same pace, nobody ever It may be left behind.
For a moment I felt like a protagonist of those Discovey Channel reality shows, and it was great because you start applying things you learn by watching it. At least I can say that television taught me something.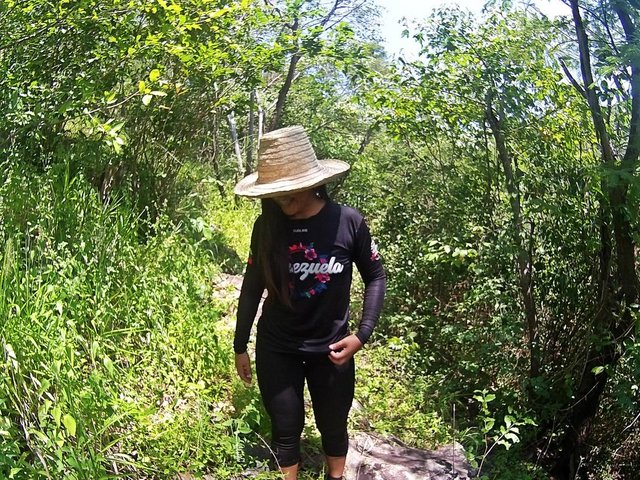 ---
✔️ All the photographs are of my authorship and were captured with a Sigaron Xtreme CX-5000 camera.
---