Todorovden Traditional Horse Races Part I - Bachevo Village
Good meetings, travellers and world observers!
I've mentioned this Bulgarian tradition once in a single photo with a short story to it but now I've decided on making a series of a few of my visits to various spots in the country where I've witnessed the horse races associated with that holiday.
Todorovden
is the Day of St. Todor (or Theodore somewhere in the world). And in Bulgaria we associate it with the horse breeding traditions of our people. Which have deep roots, bearing in mind that Bulgarians came to these lands from the Steppes.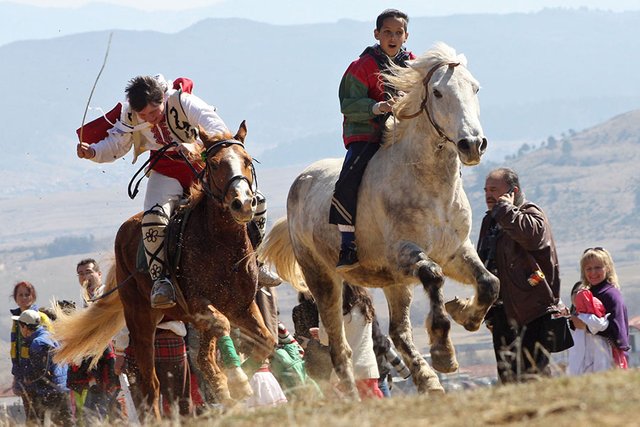 Bachevo Village is a place on the footsteps of Rila Mountains
overlooking two other mountain ranges - Pirin and Rhodopes. Because of strong ties to horse breeding traditions, people in Bachevo consider St. Todor their patron and celebrate the day giving it their all. It becomes a local festival, attracting visitors from other parts of the country.
I dedicated three visits
altogether to photographing the celebrations and the races. Why? Because the first time in 2011 had been magical to me.
With its chaotic simplicity or its simple chaos. The atmosphere of the fair - the noise, the smell of grilled meat, onions and breath, of sugar crated temptations for the kids, of smoke. But most of all - the spring sunrays coming before spring, actually, but after a very cold and nasty winter in which I had been sick for weeks.
Before we get to that hill
there's a trip by train from Sofia. A sleep in Blagoevgrad - a town on Struma river on the other side of the Rila and Pirin Mountains, meaning west side. Alright, I made it this way since I have friends there and preferred staying somewhere familiar for the night. Then catching a bus through Predela Mountain Pass before sunrise to get to Razlog - a town in the valley between the three mountains.
Some crazy people would walk the rest of the distance to the village on foot. All calculated perfectly.
The Festivities
would begin in the center of the village at a square near the Hall.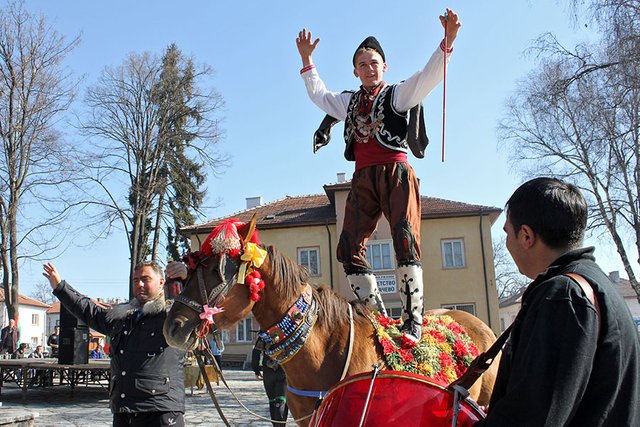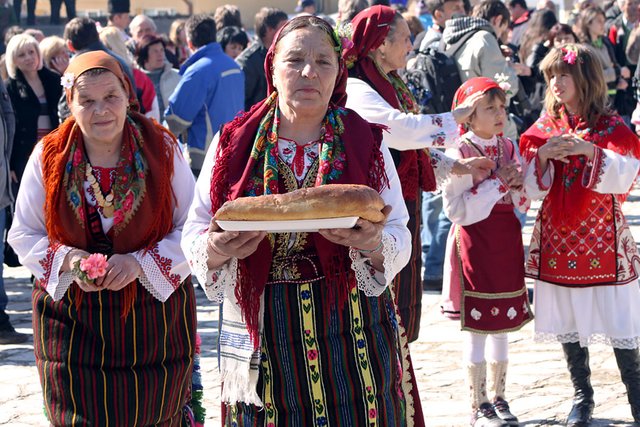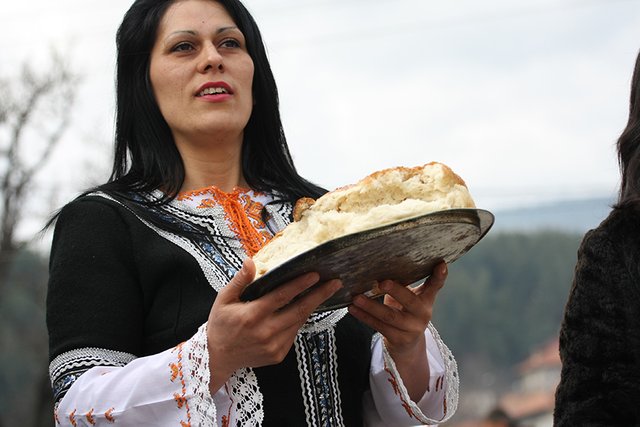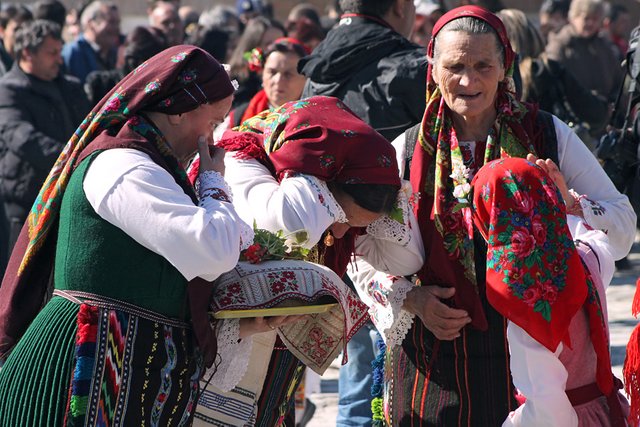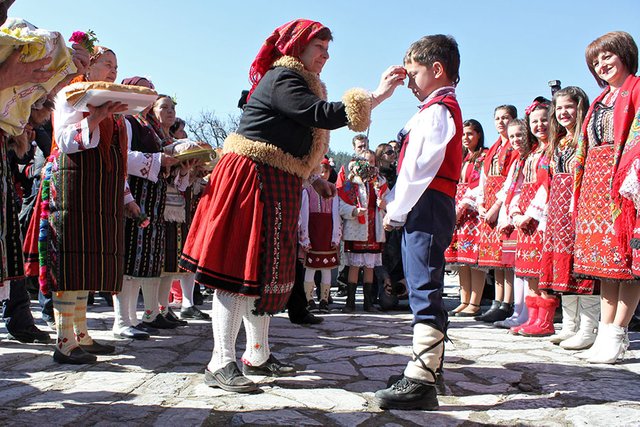 The elderly women would bake ritual breads and symbolically paint paint the foreheads of boys with red eggs. The holiday is connected to Easter, preceding it six weekends earlier on a Saturday. Young brides would then bow to old women as a sign of respect of their wisdom.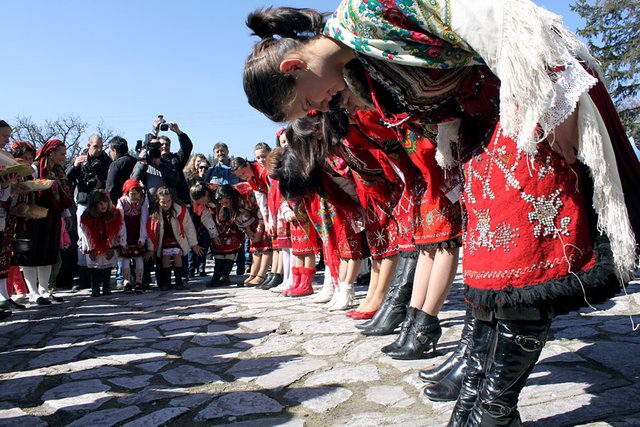 Music will play, people will dance...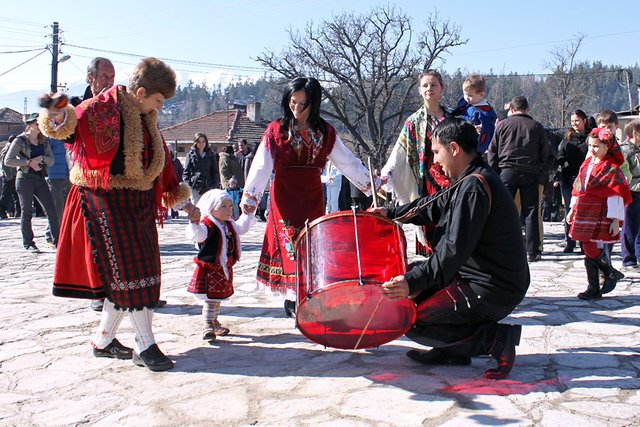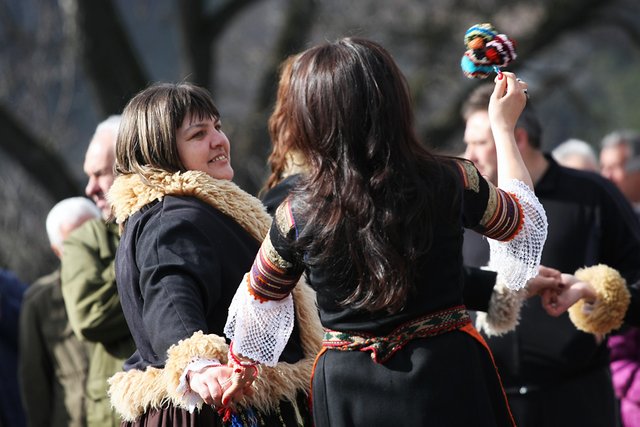 Children will ravage sugar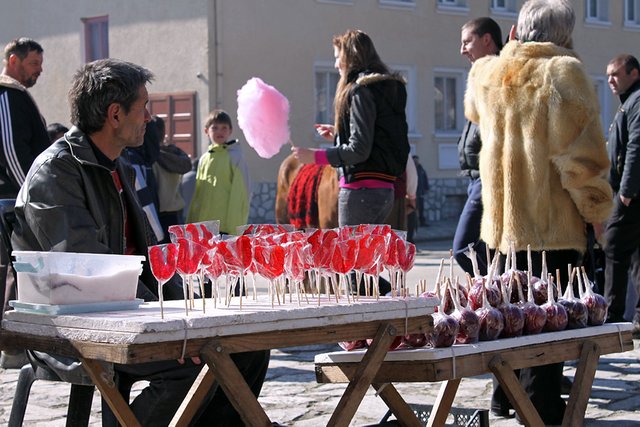 And folks would take their horses for a walk...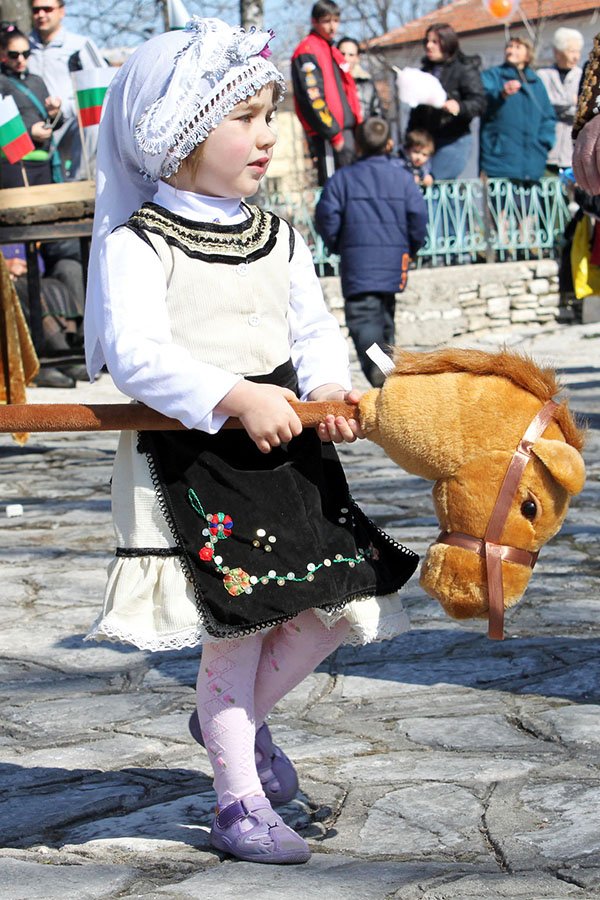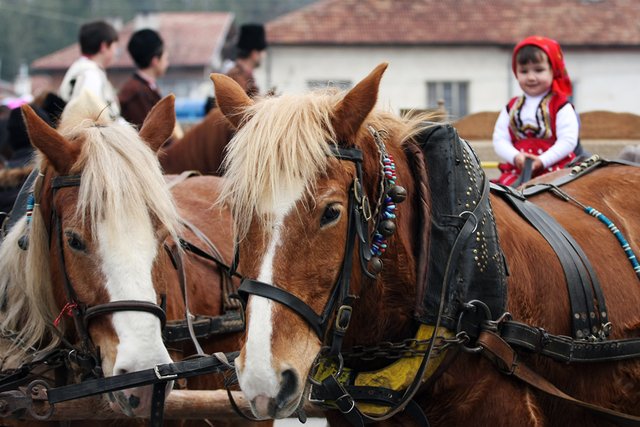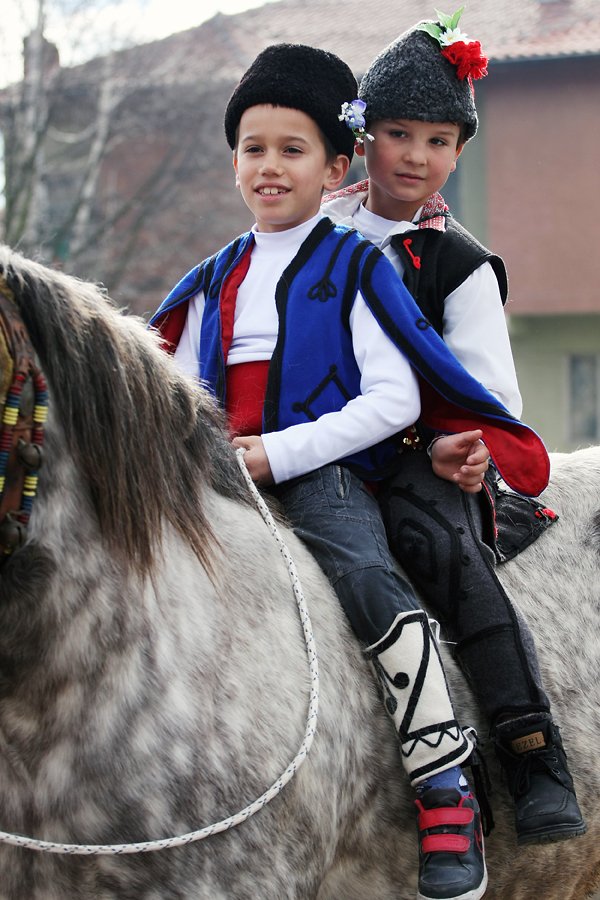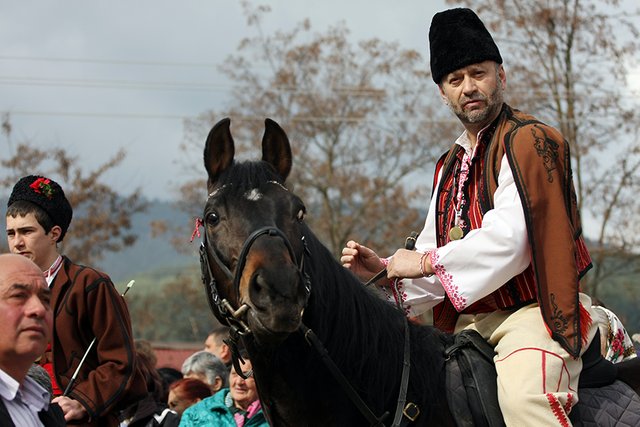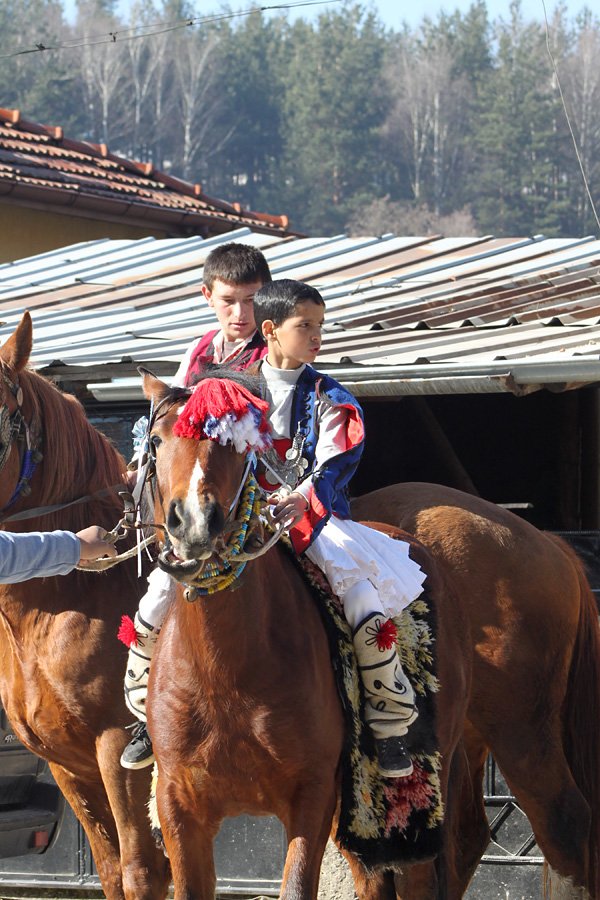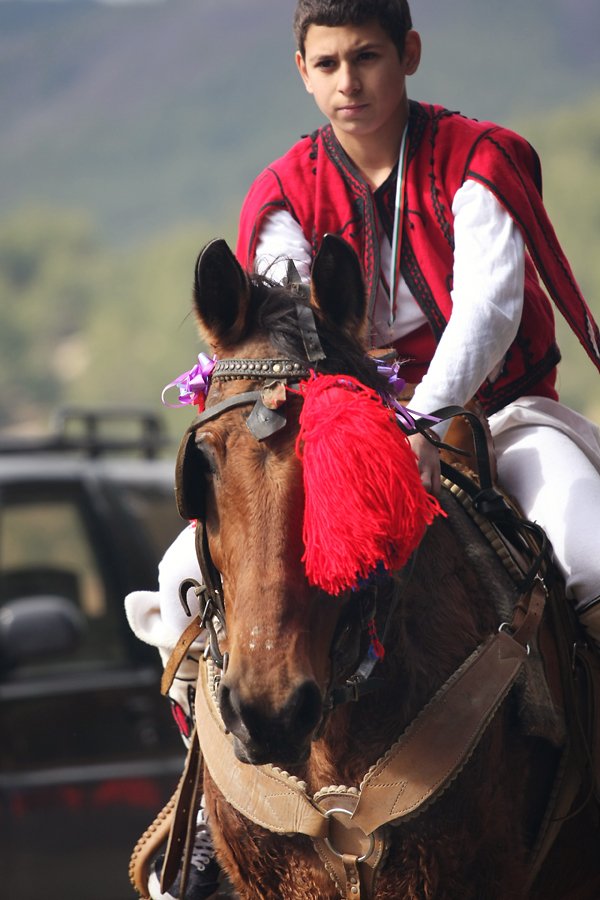 ... in their traditional rider's capes... or canes.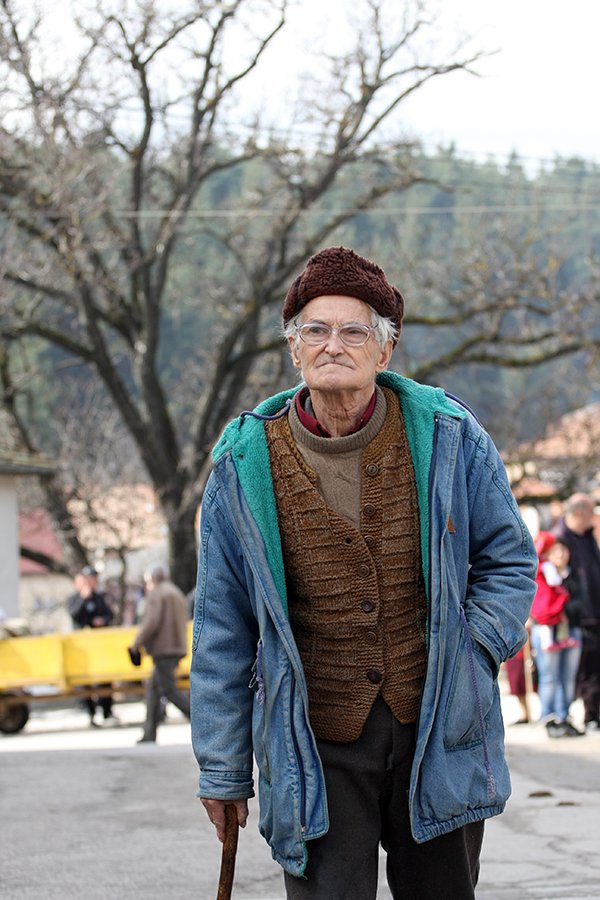 Trust me if you want to, I think I can smell the horses right now! Photos unlocking nostril memory or something.
And finally there are those sports people
Who came for the races.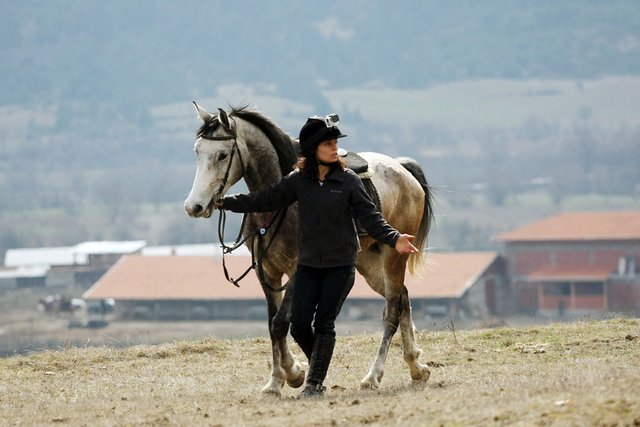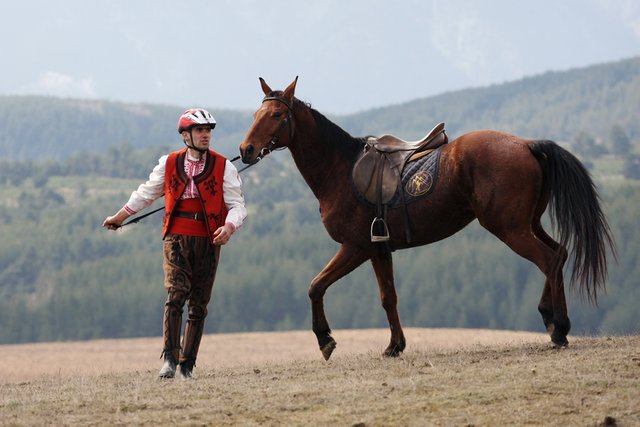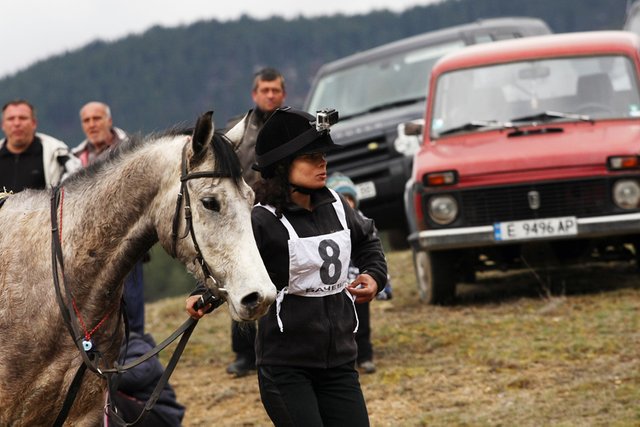 But to stay fare, the organizers put on a few different categories - sport horses, traditional horses and children. Yup, they are there and riding, too.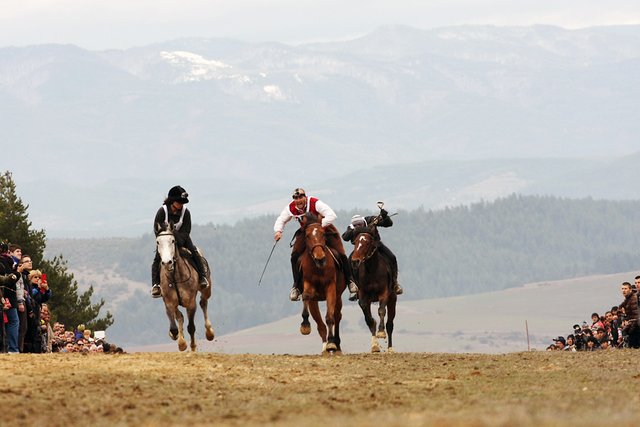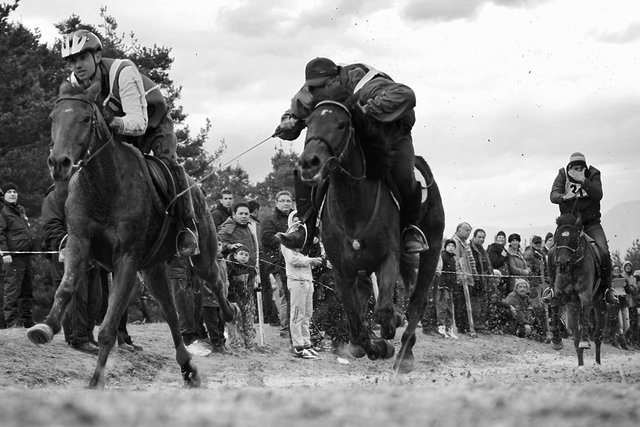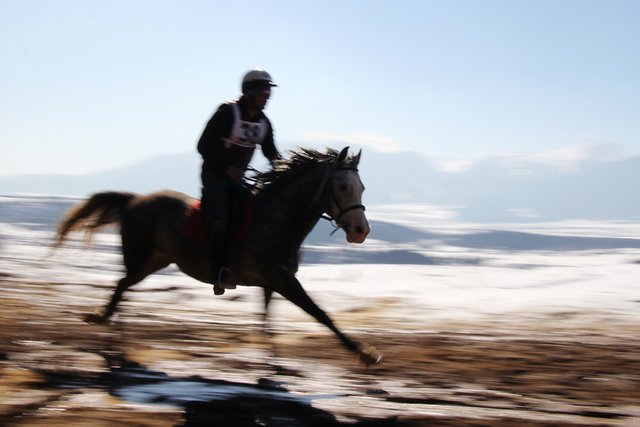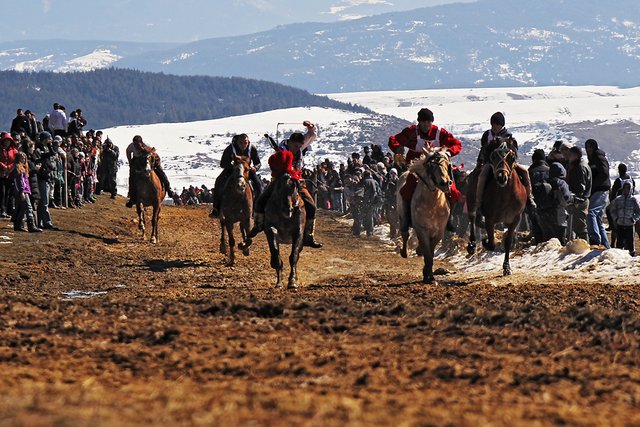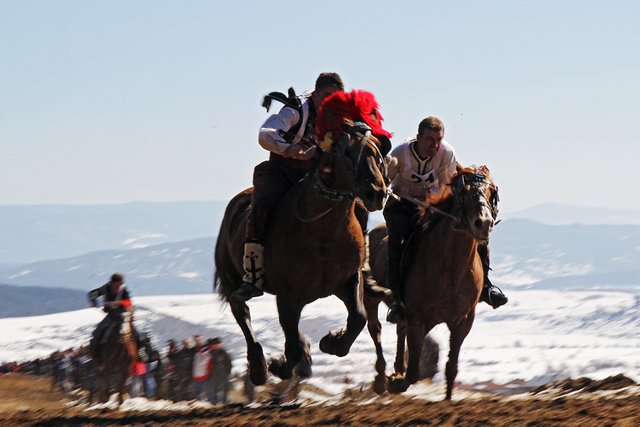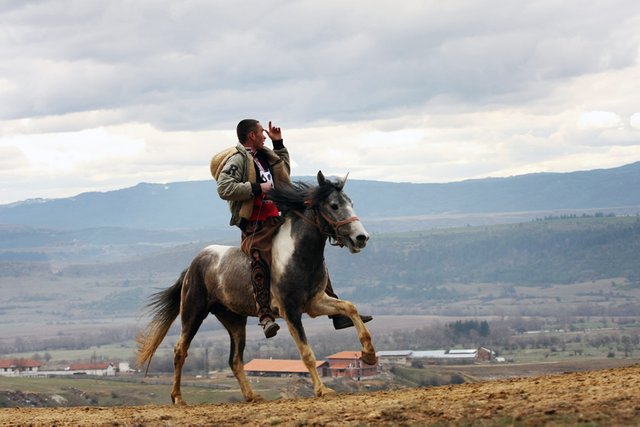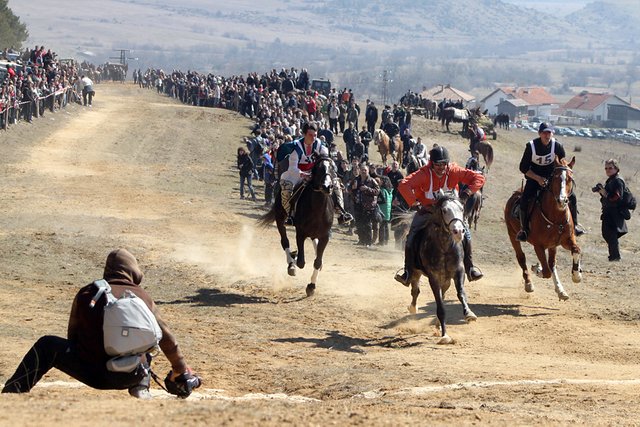 And I have not fully covered everything thus far. Always started on my way back before disciplines I considered more boring began. Well, those are pre-blogger era reflexes of a person without personal transport. Maybe that would change next time.
This year Todorovden will be on the 19th of March.
Ah, the sunny slopes...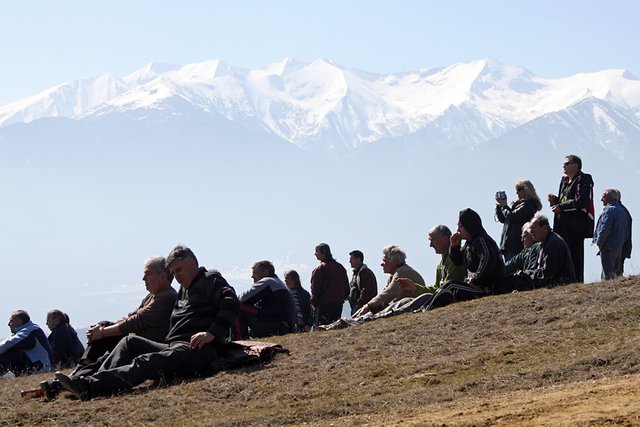 See you there, maybe... Before that, I intend to come back to the subject but change the location once or twice.
Thanks for reading!
Take care! The winter up north is nasty this year, too. Maybe a spring fair will be quite... fair to us.
Yours,
Manol