This is a translation of a text written in Silesian Indyje ino do frechownych!
I had some fine (imho ofc) idea about a text on India, but when I started writing its introduction, it turned out way longer than proper text, with so many digressions that it blurred the text up to a point of no understanding.
Thus let me start with a question:
Do you know the following :
Here (in Poland) and further to the west, everyone tends to themselves. You take to the street and nobody minds you or wants anything of you. In the East on the other hand, I feel a simple walk is like an social adventure. Instead of walking the road you're treading on.
elaboratiously weaved social fabric. You'd entered their neighbourhood, you punk. You do walk and the locals walk with you, you're walking and they're taking part in your walking. 'Who are you', someone asks or 'where are you from' someone else inquires. Everybody wants to observe you and all your actions are recorded for the time being. What's so different, these records can be transferred further into that local fabric. You enter the village for the first time, but the locals already know you've been on your way because were warned by someone you met along the way.
Our first trip to India showed us that we haven't been anywhere and we 'know nothing' like Jon Snow- we hadn't been prepared for it at all. It's hard to describe that feeling when you take to the streets where hundreds of heads turn towards you, staring at you. Starting at you like you are a gold nugget shining.
Although the worst thing were nonconsentual photos taken of us, even openly, without any shame or remorse. If I had been there alone I would have been indifferent to that. I had been there with my wife, which made me nervous of her wellbeing and she, who's a tall blonde amongst darker population looked like a lighthouse at night. Additionally we've had heard so many news about attacks on tourists (especially female ones) and aggression against women in general. It became a important topic of media outlets in India with the impact that reached us in Poland before our journey.
It's different here, at home, in Europe. Thus it had tired us a great deal. The fear, the nervousness, make your life harder and tiresome.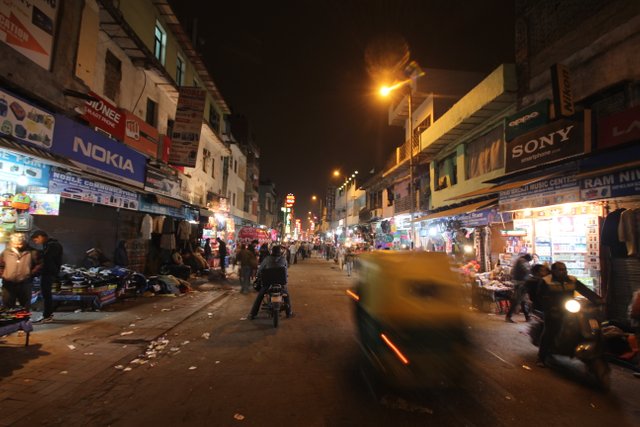 In more tourist-popular places, locals still observed us cautiously, but more like a walking wallets spilling cash here and there. The mentioned above curious questions were replaced by 'give, give' or 'buy, buy'. The curiosity was replaced by cheek and rudeness up to a point I had lost my temper.
It turned out that among Hindus, if you want to them to stop harassing you, you have to act accordingly to this social network rules. One of which is using the caste system and posing 'you're better than them'.
It made us even more tired - we don't want to be rude to other people, the people we actually don't even know. Only someone bad or corrupt would enjoy such treatment of others.
But since you had become 'better', you start to notice more mess. Very few tidy up around themselves. It's already uncommon in Poland to throw away the trash next to your feet and walk away.
To my horror, the most severe situation was around Taj Mahal, where a World Wonder is surrounded by heaps of waste and mud houses. You try enjoying Taj Mahal'S terrace view but you see people defecating on the river bank...
All of this made us really uneasy and nervous that it almost spoiled our visit to Taj Mahal, which certainly is one of world's greatest wonders - it's a must-see while on subcontinent.
TO BE CONTINUED