I love bike rides. Therefore, when I was in the Bieszczady I had several bicycle trips. One of them was from the highland village Wołosate at the foot of the highest peak of the Polish Bieszczady Mountains - Tarnica, through Ustrzyki Górne - popular tourist town, towards Smolnik. In Smolnik is a historic church. History of church is connected with the history of the people who once lived in the Bieszczady Mountains - Boykos.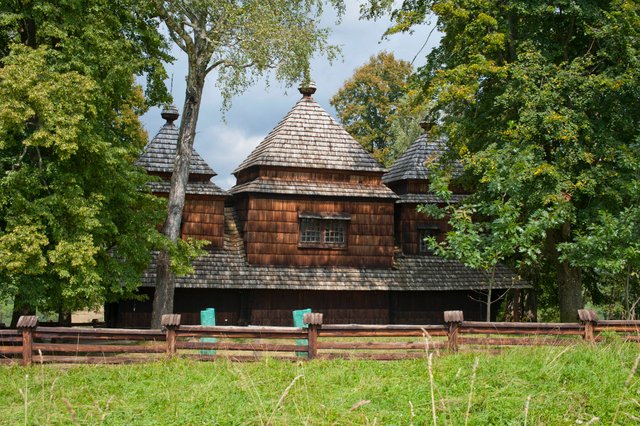 The first part of the trip takes place at a frantic pace, because the road from Wołosate to the popular tourist town Ustrzyki Górne is sometimes very steep.
There are (Ustrzyki Górne) crowds of tourists. During the holiday season is the norm. Difficult to meet a living soul here during the off season. I'm pausing to take a look at this place. I'm seeing several wooden pubs, bus stop, shops and a small market square. After a while I'm geting on the bike and going to Smolnik.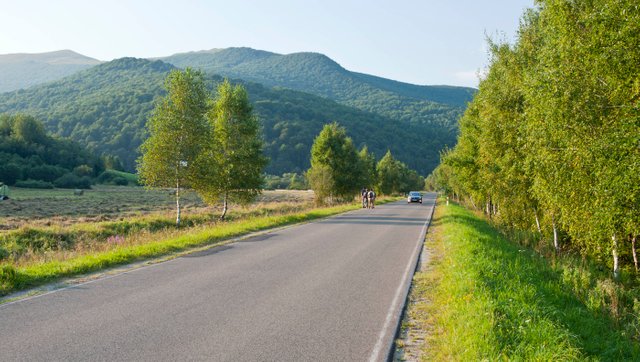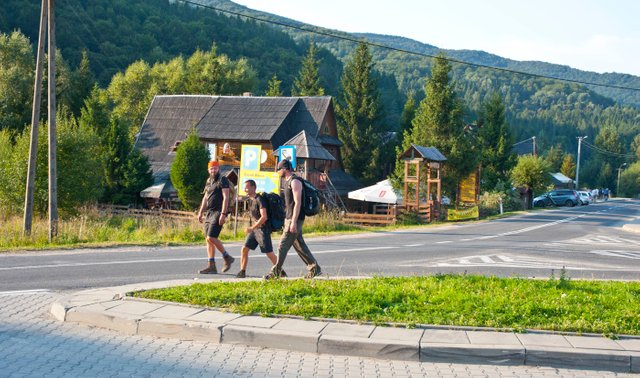 The next part of the route meanders between the beech-covered hills. The views are beautiful. Untouched nature has a beneficial effect on people. I'm feeling great in such an environment. After some time I'm reaching the bridge on the San River. I'm pausing for a moment. I'm seeing a group of young people standing in the river - they are catching fish with their bare hands. I'm taking a few photos and backing to way to Smolnik.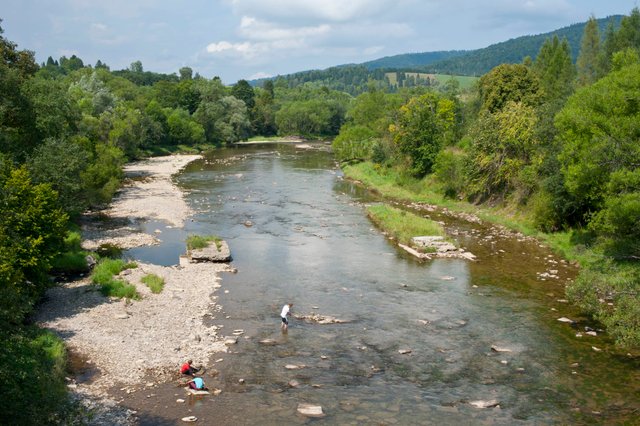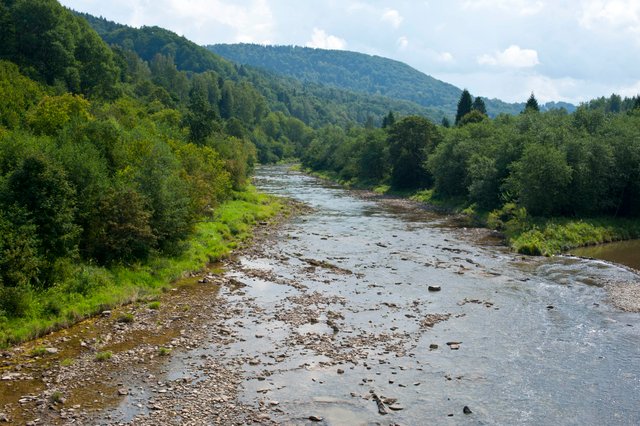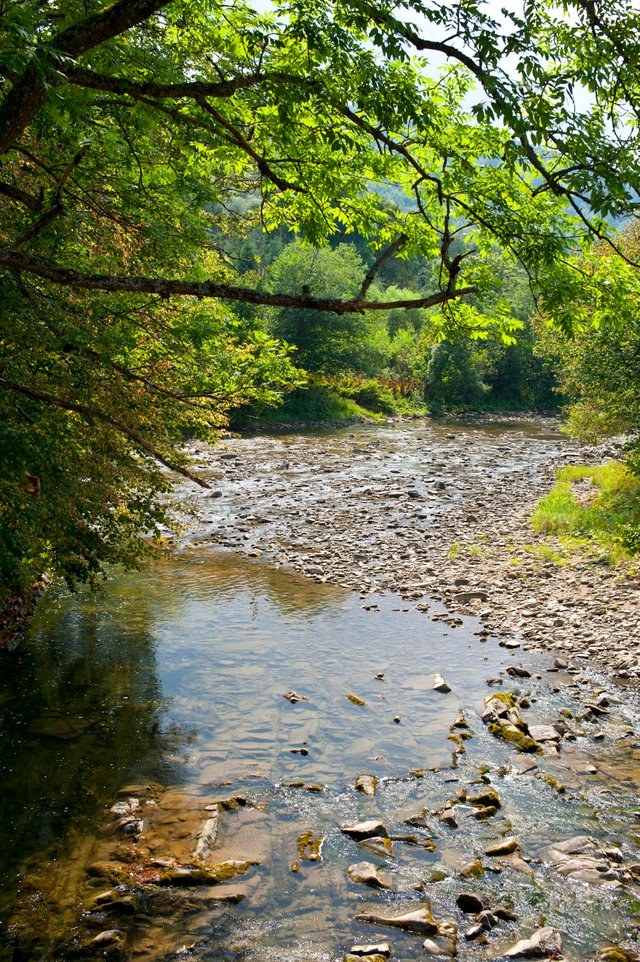 After about two hours I'm in Smolnik. I'm visiting a historic wooden church. It once belonged to Boykos - people who lived in the Bieszczady Mountains since the 15th century. After World War II, the Boykos were displaced deep into Poland and Ukraine. Currently, there are few places associated with Boykos in the Bieszczady Mountains - old villages and cemeteries overgrown with lash, several restored churches. It's a bit sad but at the same time history of Boykos is very interesting. I'm taking pictures and returning to Wołosaty. Images and memories of this trip will remain in my memory for a long time.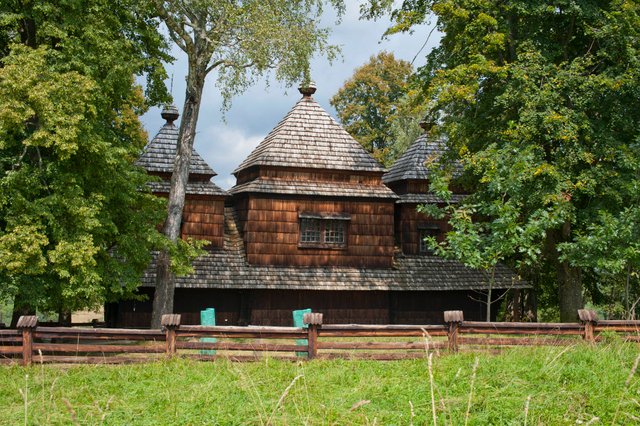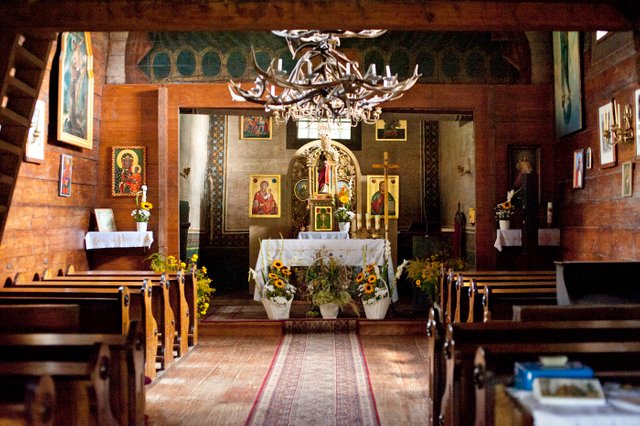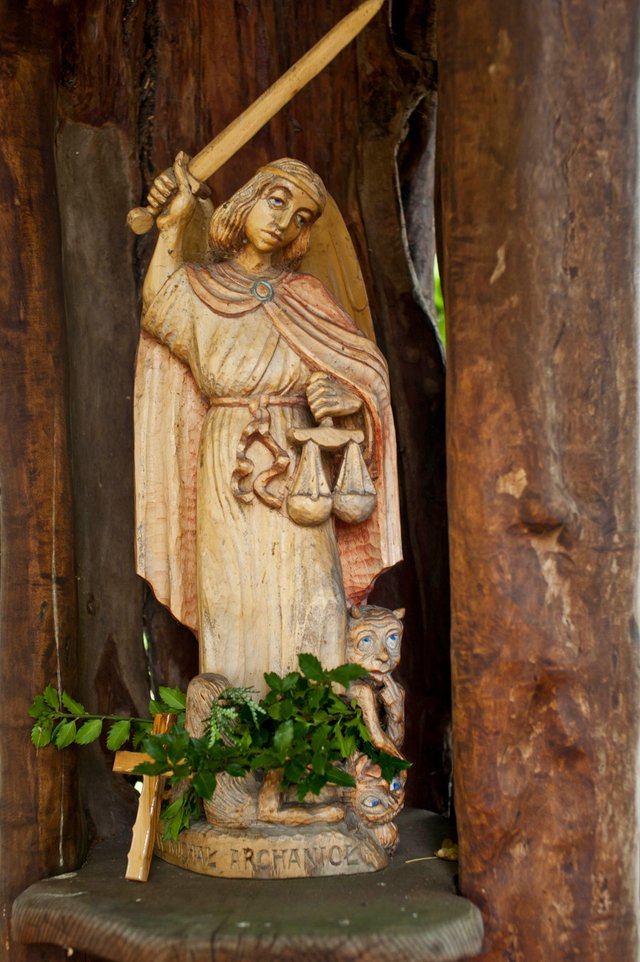 ---
View this post on TravelFeed for the best experience.