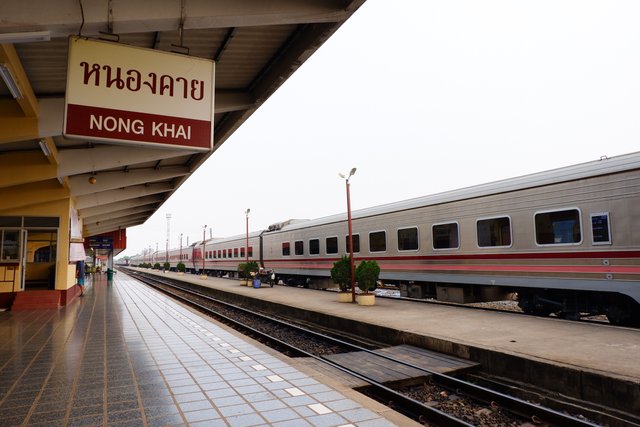 From my amazing trip in Laos, I now head to Thailand! I took a bus at the Khua Din Bus Station going to the Thanaleng Border Crossing at Dongphosy. Of course, the Xieng Khuan or the Buddha Park was nearby so I made a short trip there. Then I took another bus going back and got off at the border. I paid my fees, had my passport stamped, and got on a minibus that drove through the Thai-Lao Friendship Bridge. At the Nongkhai Customs Boundary Post, I simply fill up a form and had my passport stamped without paying anything. Arriving at an earlier time than expected, I walked going to Nong Khai Bus Station. It probably took me 30 minutes to get there.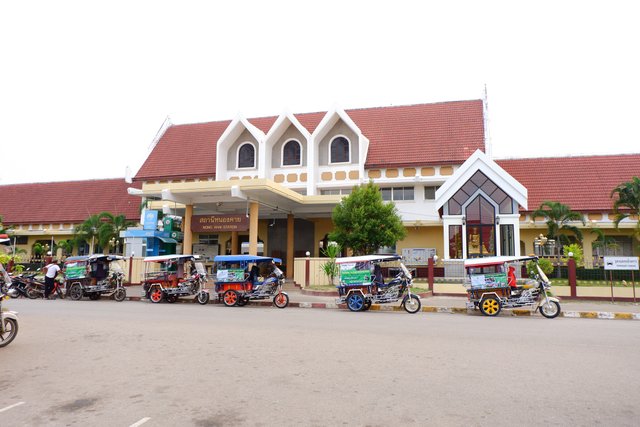 I went straight ahead to the ticketing booth and purchased a second-class Seat A/C ticket for the Express Train No. 78 which would depart at 6:15 pm that day. I still had much time before the train arrives, I headed out to have dinner at a small store across the station. I needed to buy a sim card as well for me to contact my friend in Bangkok. I ended up hiring a tuk-tuk to take me to the nearest 7/11 store so that I won't miss the train. Shout out to the nice lady at the station who watched over my backpack while I bought my simcard. P.s. I've conversed with her for awhile so I knew I could trust her.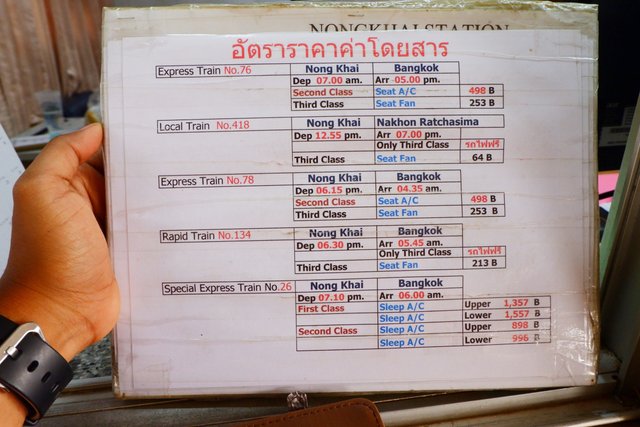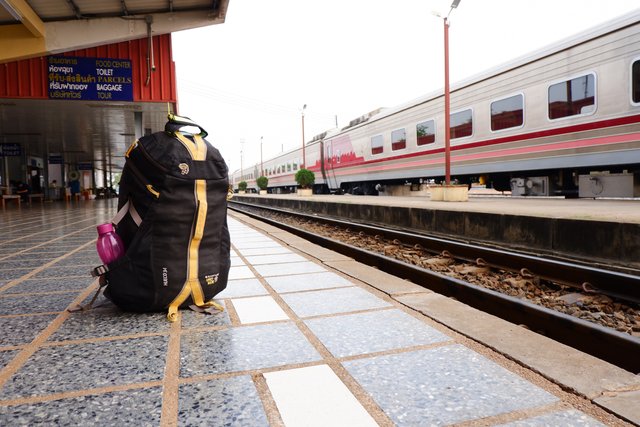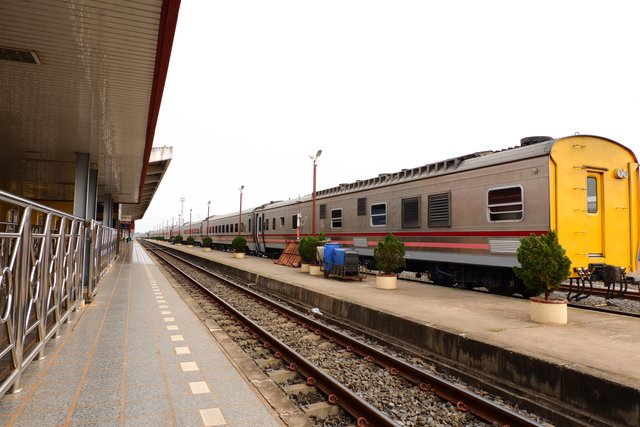 By 6:15 pm, the train hasn't arrived yet. I started to panic. Around 6:30 pm, Express Train No. 78 wasn't in sight. However, the Special Express Train No. 26 just came to view. I didn't have any other choice. I went back to the ticket booth and had my ticket upgraded. I paid more than I plan for. At this point, I can't complain. I'd rather enjoy a good sleep at the bus while getting to my destination than having to end up sleeping cold at the bus station.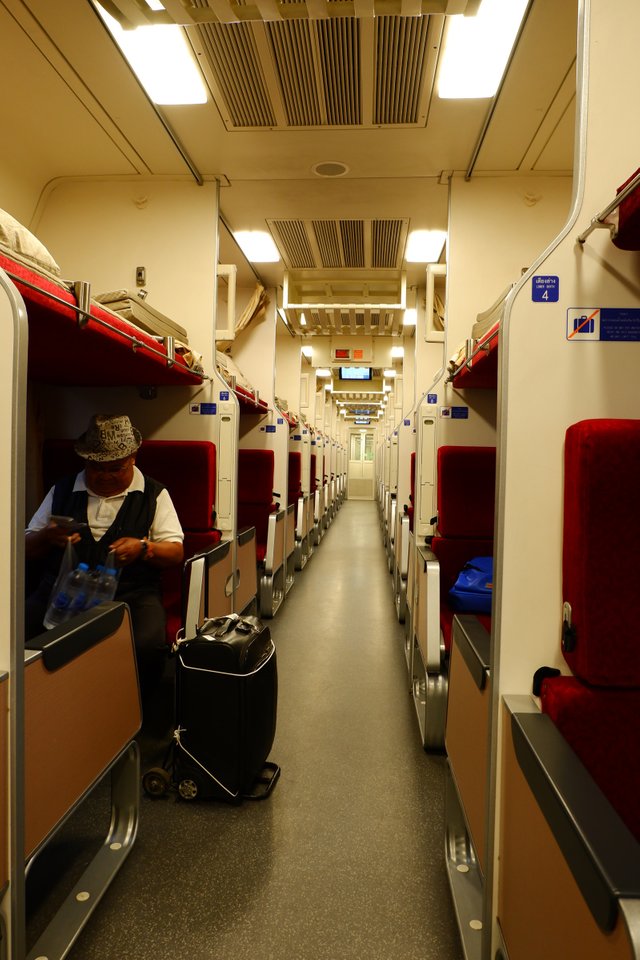 I am happy to have made the right choice. When I boarded the train, I was impressed. It was modern, spacious and very clean. I sat down and waited for the train to depart. Other passengers came in as well. A friendly old man sitting across, knew I was a Filipino, started a conversation with me. I guess we will always recognize people from our own.
A man in a uniform came in and prepared our beds. The seats were convertible. There was a charging outlet next to the seat as well. I stored my bag under the bed and dozed off immediately. I didn't even notice the many stops the train made. I was probably so tired to have slept that comfortably.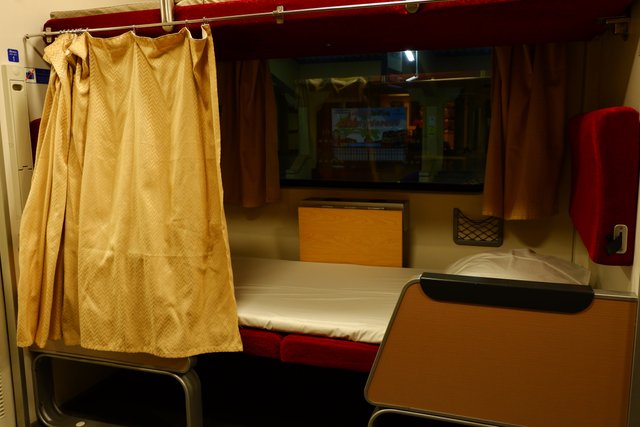 The man in the uniform woke the passengers up minutes before we arrived at the Train station along Ratchaprarop Road. I looked at the window and rain was pouring outside. As soon as we arrived, I followed where people exited. People were waiting for a bus. I opted for a taxi. Good thing I found a fellow traveler to ride the taxi with me. We dropped him off at Khao San Road. I arrived at my friend's home happily for a new adventure to begin.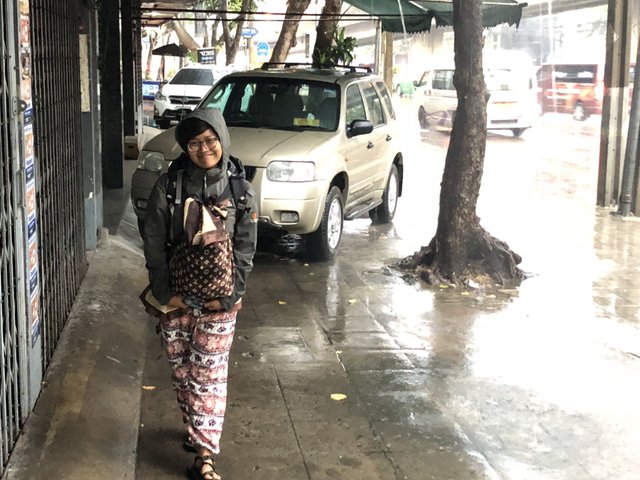 That's it for now! This is Inday Clara. Stay tuned and Steem on!
---
Posted from my blog with SteemPress : http://indayclara.vornix.blog/2018/10/06/inday-clara-travels-solo-28-from-vientiane-laos-to-bangkok-thailand-i-go/
---