#100: Trying Gourmet Meal At Broadway, Bangalore
I've always wanted to try Japanese Cuisine which led me to Broadway - The Gourmet Theatre, Bangalore for dinner. The restaurant has a lovely ambience with a live counter and an amazing view of the city as it's situated on the terrace. It's widely famous for it's Pan-Asian delicacies and for providing with a great gourmet meal experience. Along with Japanese food, they also serve North Indian, Italian, Korean, Mexican and Thai delicacies.
I was so excited to try them all but when I looked at the menu, I literally had no idea what the dishes were! I'd heard about some of the items but just by looking at the names, I couldn't decide. Every dish had it's detailed description written below for newbies like me. Also, the staff there were really courteous and helpful. The person attending our table was of great help. He asked about our preferences and helped us select the following items which were all mouth-watering :
* DRINKS: We ordered for beer and 3 varieties of mocktail - Forever, Kiwi Twisted and Rain Forest Fusion.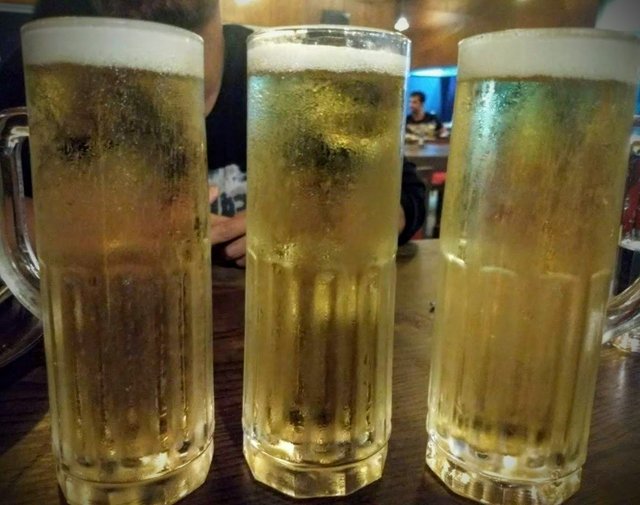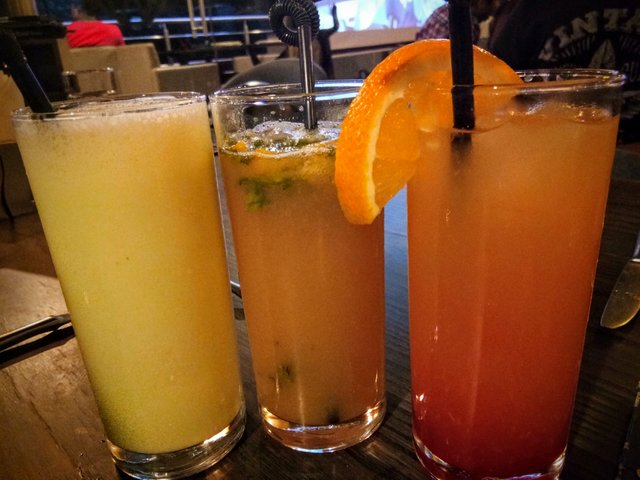 * FOOD: For starters and main course, we ordered quite a lot of items. I asked about the specialities and based on the recommendation, we went for the following amazing items :
Sushi
This was the first time I tried sushi and I loved it! Till now, I was little skeptic about whether I'll like it or not which is why i never tried it. And now I've added it to my list of favourite dishes :D
We tried sake (salmon) sushi and ebi tempura maki(Prawn tempura, avocado rolled with sushi rice and spicy mayo). Both were equally delicious.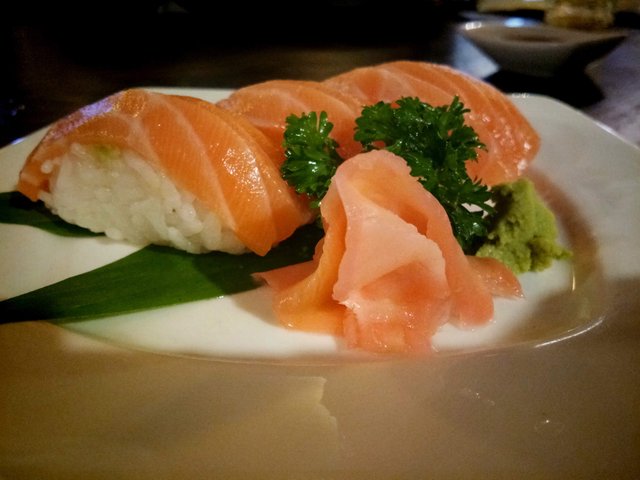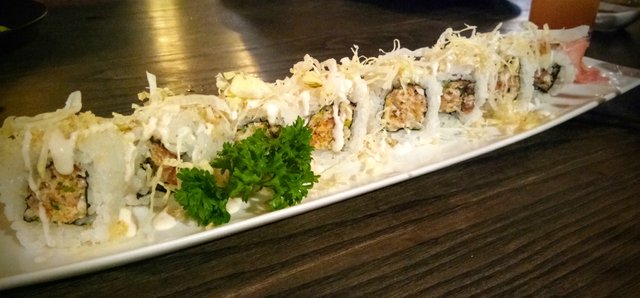 Bibimbap
Bibimbap is a Korean dish and the word means 'mixed rice' which is exactly what the dish is. It was quite filling.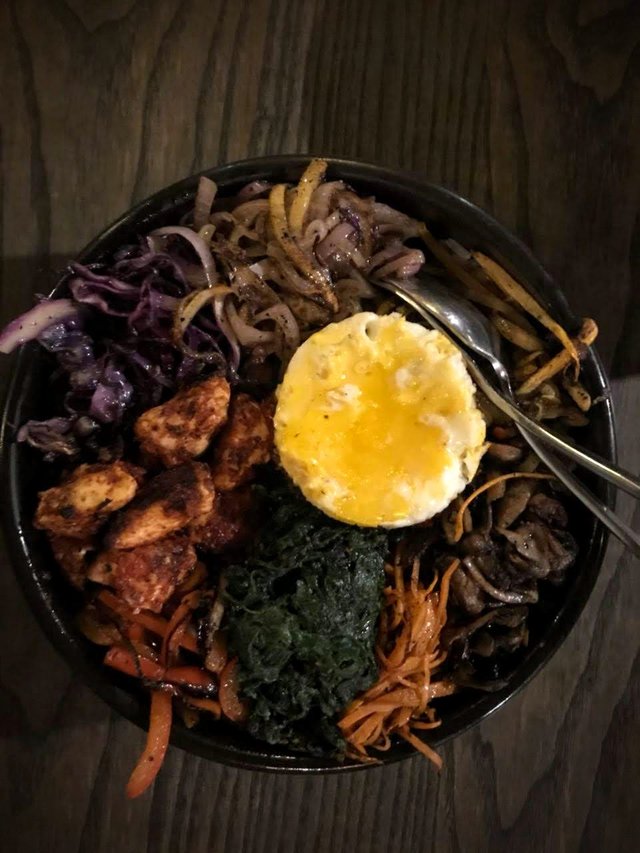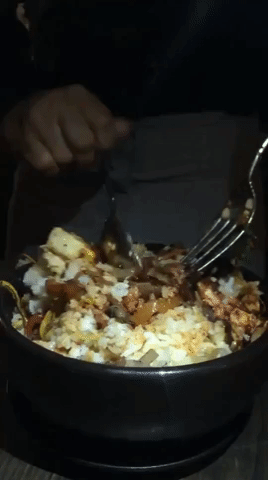 Pasta
Pasta is my all time favourite. We ordered for a chicken pasta which had grilled chicken and olives.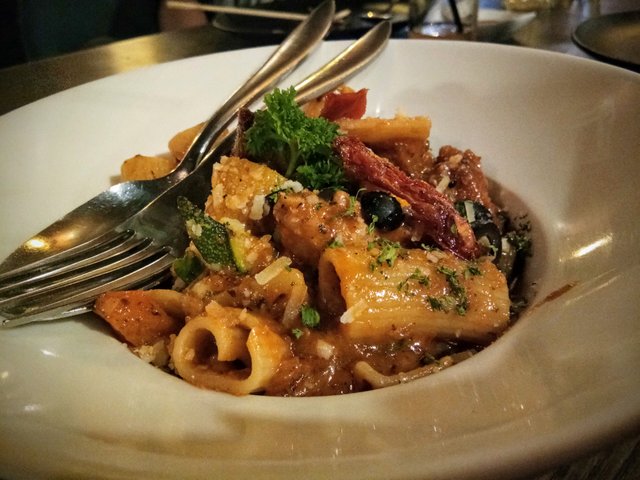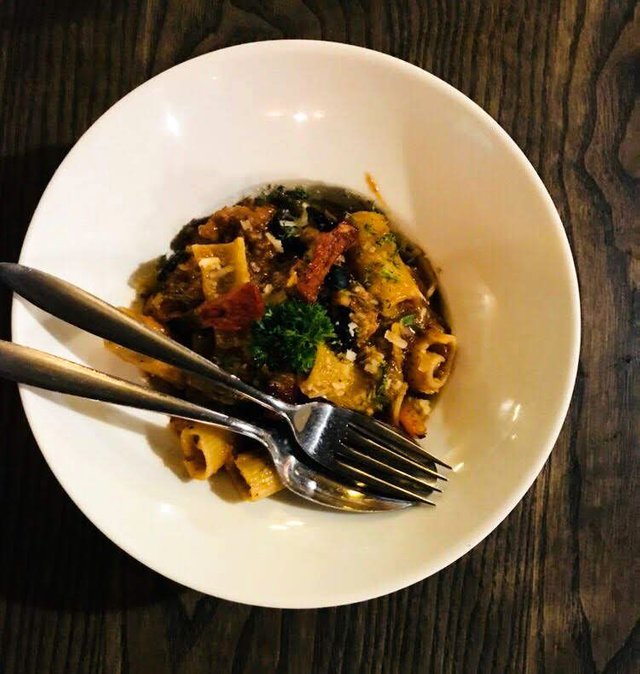 Bamboo Biryani
As the name suggests, the biryani is cooked inside a bamboo! It adds flavour and aroma to the biryani. This was my second favourite item after sushi :)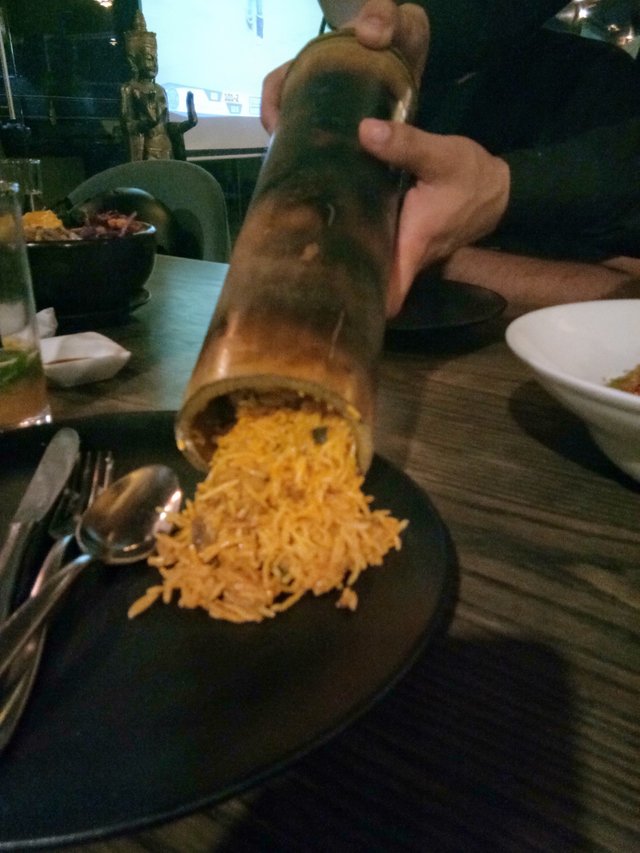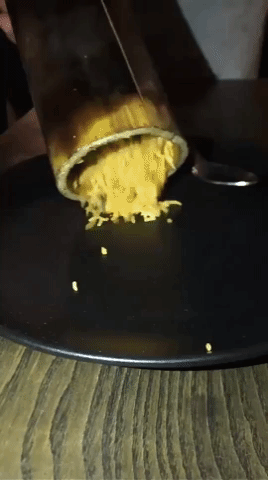 Chicken Kathi
I liked the way the chicken kathis were served. There were 3 kathis and all were of different flavours: masala, chilli and mint.
* DESSERT :
Dessert items were all mind-blowing! It felt like we were sitting inside masterchef's kitchen and these amazing dishes were presented to us for judging :D
We tried the following 3 awesome desserts:
Melting Globe
The melting globe was made of chocolate which melted when we poured hot chocolate sauce on it to reveal the ice-cream and brownie within :)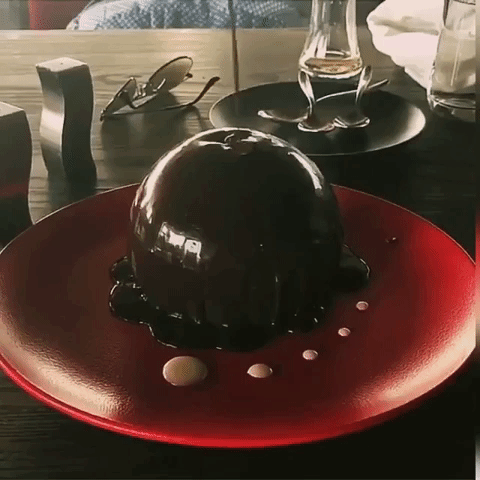 Liquor Flavoured Tiramisu
Till date I've never come across a person who doesn't like tiramisu. The flavour of liquor in the sponge cake was not overpowering at all and it was quite different from all the other tiramisu cakes which I've had before.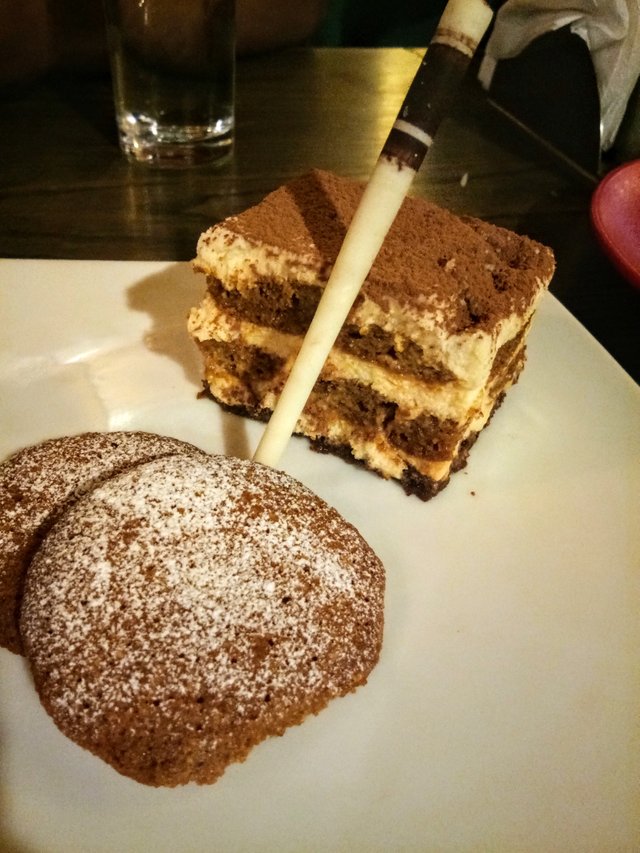 Fire And Ice
I was saving the best for the last. The fire and ice was their version of Baked Alaska. They poured rum on top of the cold dessert which explains the name. This was my favourite amongst the dessert items.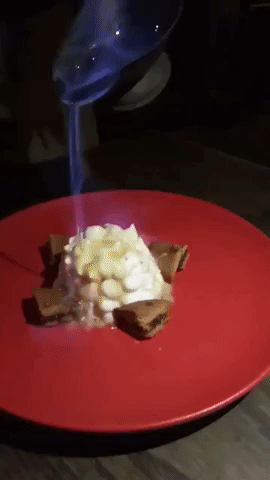 If you ever visit Bangalore, make sure to try this amazing place to satisfy your taste buds. Although it's slightly pricier than the other places, the experience and food is totally worth it. I'm looking forward to visiting it again to try out some of the remaining items :)
Thanks for stopping by. Cheers!
---
!steemitworldmap 12.9240 lat 77.6514 long Broadway - The Gourmet Theatre, Bangalore d3scr