How I almost got married in a Sikh temple in Malaysia
Traditionally, Sikhs are people from the Punjabi in India. With habits and religion far different from Hindus, it is estimated that 79% of Sikhs live in this region of northern India. The rest are scattered around the world and, in total, Sikhs are 27 million people nowadays.
In Penang, Malaysia, the Wadda Gurdwara is considered one of the most beautiful temples by the Sikhs. Founded in 1901, the temple has become an important meeting point for Sikhs living in Malaysia. According to the teachings of the Sikh religion, travelers of all religions and races have food and shelter in the Wadda Gurdwara. On Sundays, a big lunch is served on the temple. So at the invitation of a friend, myself and other travelers went to visit the famous Wadda Gurdwara, and also learn a little more about the religion, mores, and of course, the gastronomy of this people!
Arriving at the temple, everyone should take off their shoes before entering. Both men and women should cover their heads and scarves are available to everyone right at the entrance. We arrived on time for lunch and everyone welcomes us with a lot of smiles, especially from the women who prepare all the food. In the temple, men and women stand apart and eat at different tables.
One of the ladies who prepares the food is extremely friendly. She makes sure to fill my plate completely and tells me about each one of the dishes that are served. I fell in love with her immediately and she for me! After asking where I came from and what was my name, she casts a look over my hand. Then quickly she asks me how old I am. When I say I'm 35, she wants to know if I'm married. When I say no, she is totally discontent! "But you're a beautiful woman, how you couldn't get married?" She asks me with a face of total incomprehension.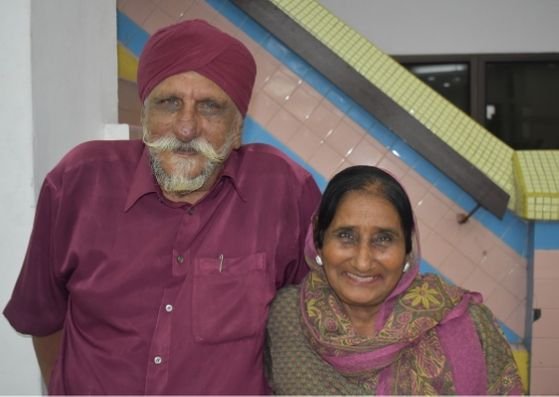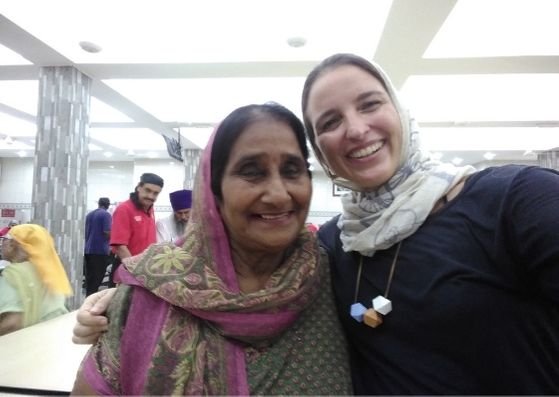 I explain to her that in the West things are a bit different, even knowing that they are not so much ... But I see that my explanation is not enough. She then pulls me out of the corner and tells me in a serious tone. "Look, my husband is a little old already, but he's a good husband. If you want, I can ask him to marry you. For me, it would be an honor! " I laugh, awkwardly, but I see that the proposal is indeed serious and that I have a good chance of ending my singleness there in the Sikh temple. I thank my new friend very affectionately, but I insist that I do not want to get married ...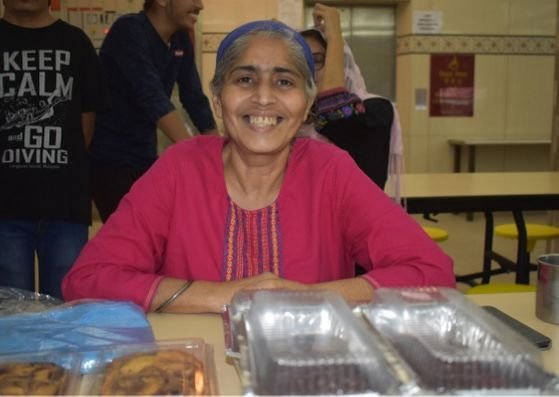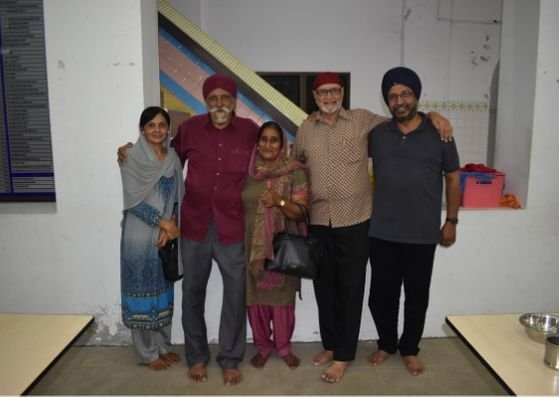 In Malaysia, one of the questions I listened the most was why I didn't get married. The best answer, (and no less sincere) was because I didn't really fall in love with someone. Although it is a convincing answer, it was not always enough. And that's how I almost came out with a turbaned and a mustache husband straight from the Sikhs' temple ... I continue with my theory that if the marriage was good, it wouldn't make anybody fat. However, people still insist that must be a husband in this world for me and that one day I will meet him and I will stop traveling. It is precisely at this moment that I get that shiver in the spine and the cold in the belly of panic! The more I travel, the less marriage I want ... I have been in a serious and strange relationship with freedom for a few years now. For now, we follow from one side to the other of the planet, swearing each other loyalty.
(Penang, 2018)