Guadalajara, an easier city to visit than to pronounce
Read "Guadalajara, an easier city to visit than to pronounce" on TravelFeed.io for the best experience
---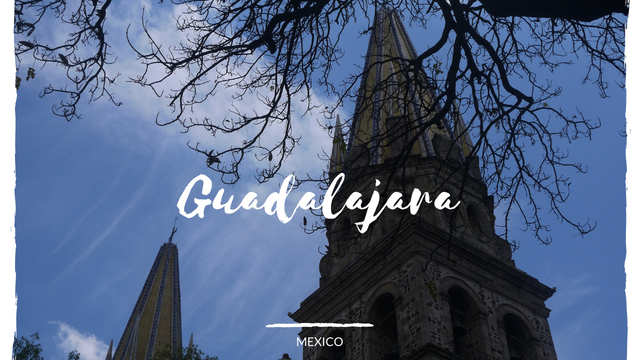 Breakfast time isn't my favorite meal but I'll eat anything that comes my way nonetheless. As I woke up in Guadalajara, at my Mexican friend's family's, and proceeded to the kitchen, I was expecting a typical jug of orange juice and a bowl of cereals. Instead, there was a plate full of meat sandwiches and a bowl of what looked like tomato sauce. Tortas ahogadas, a delicacy from the city of Guadalajara itself, were supposed to be literally drowned in a sauce made of dried pepper and tomato so I happily obliged and took a bite. I had seen worse ways to start a day.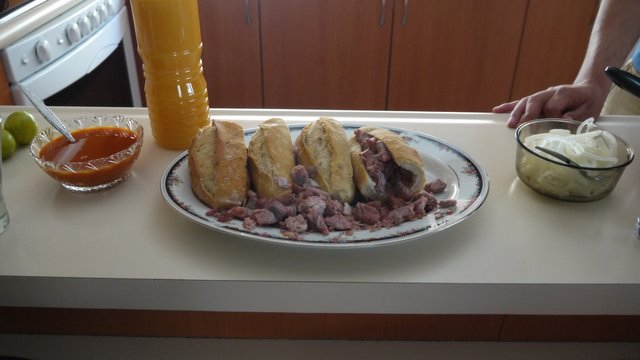 Guadalajara was just a short stop on a long trip throughout Mexico and it wasn't a city I was particularly looking forward to. Truth be told, the name of the city didn't ring as promising as the likes of Oaxaca or Merida. It was known as the birthplace of tequila, sure, but my interest in that was limited by the fact I didn't drink. Apart from that, nothing stood out. Yet, I would come to learn that virtually any Mexican city had aces up its sleeves and the capital city of the state of Jalisco was no exception.
My journey started at the city's main plaza, called the Plaza de las Armas, otherwise referred to as the city's zocalo. Originally, the zocalo was the name of Mexico City's central square, the biggest of its kind, but many other cities had gradually adopted that terminology, including Guadalajara.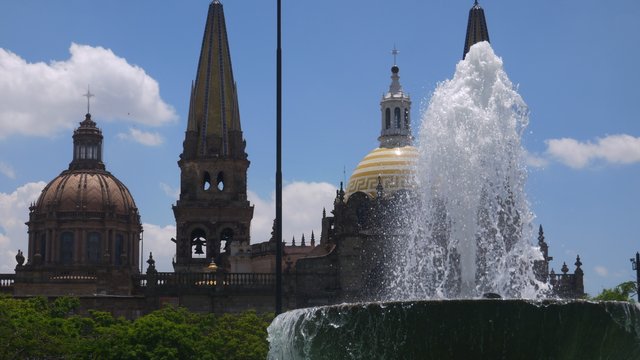 It was the focal point of the city, without a doubt, both in its proportions and in the abundance of historical landmarks in its immediate surroundings. The first building to catch the eye was the Guadalajara Cathedral, or the Cathedral of the Assumption of Our Lady. Although a late addition to the building, its Neo-Gothic golden spires were hard to miss and so was its imposing structure, topped with colorful domes.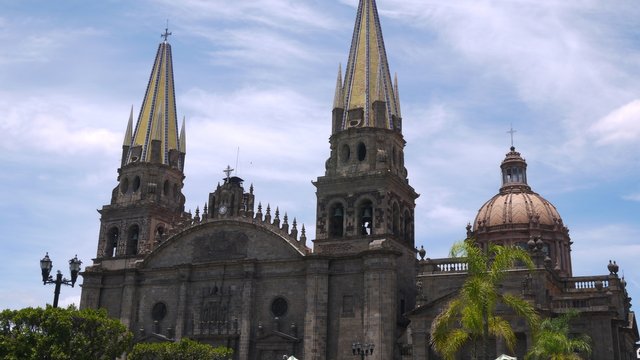 The inside of the Cathedral was as majestic, containing silver and marble altars and stained-glass windows which had been imported from France. The holy place was also particularly revered for hosting the mummified body of a saint known as Santa Innocencia, Saint Innocence, a young girl from the 1700s who had allegedly been killed by her father for converting to Catholicism.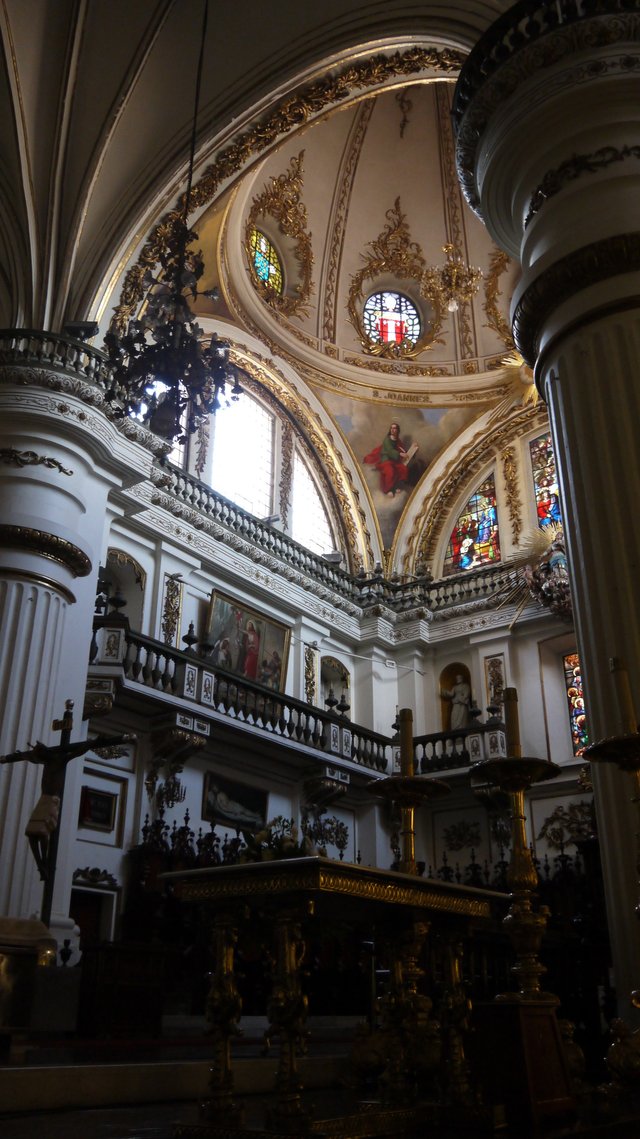 Leaving the somewhat heavy atmosphere of the Cathedral behind, I went back to the central square and headed towards the Regional Museum of Guadalajara, housed in a beautiful colonial building dating back from the early 18th-century. Right in front of the museum was the so-called Rotunda of the Illustrious Men, a smaller-sized square where statues of important local figures were lined up. This mausoleum to the greatest sons and daughter (daughter as in singular) of the state of Jalisco accounted for 98 figures, ranging from poets to soldiers, authors and politicians.
The next destination was decided by my hosts and I just followed suit as they started walking towards a place called the Hospicio Cabanas. To my pleasant surprise, the streets of Guadalajara were easy to navigate and hassle-free. There was none of the traffic nuisance I expected in such a big city as the city centre was very pedestrian-friendly. Big avenues were lined up with fountains, sometimes quirky ones such as the Fuente de los Ninos Miones, a fountain of bronze peeing boys, and street food stalls made for a tasty stop every now and then.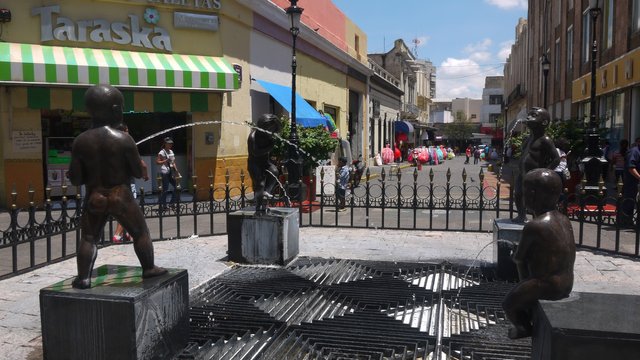 Street vendors wouldn't only sell food though, local drinks were also on the menu and we stopped to get a cup of tejuino, a drink typical of the Huichol people made of fermented maize, unrefined cane sugar and lime. Not quite mouth-watering a description but I still gave it a try and discovered a hardly describable taste, though one that grew on me nonetheless.
Finally, a couple fountains away, we arrived in front of the Hospicio Cabanas, which looked like a beautiful Baroque building from the outside but actually hid within its walls a masterpiece. Just as its name implied, the building was a former hospital and the largest hospital complex in Latin America on top of that, whose design had been based on that of the Invalides in Paris.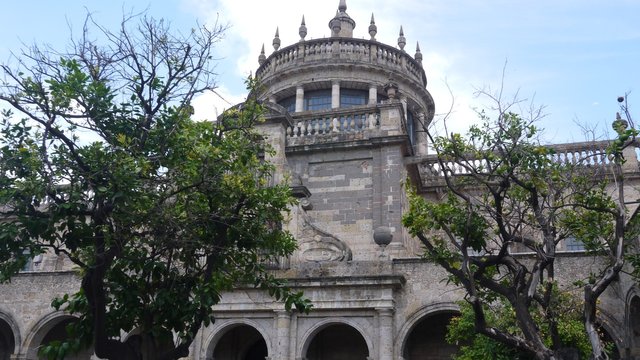 Nowadays, as a World Heritage Site, it was the city's largest tourist landmarks. That wasn't entirely due to its history though but rather to a series of monumental murals painted by artist Jose Clemente Orozco, including his most famous creation named the Man of Fire. Orozco specialized in political murals exploring themes of human suffering and social discrimination and his Man of Fire was a way of challenging social norms of his time, highlighting the gap between social ideals and realities.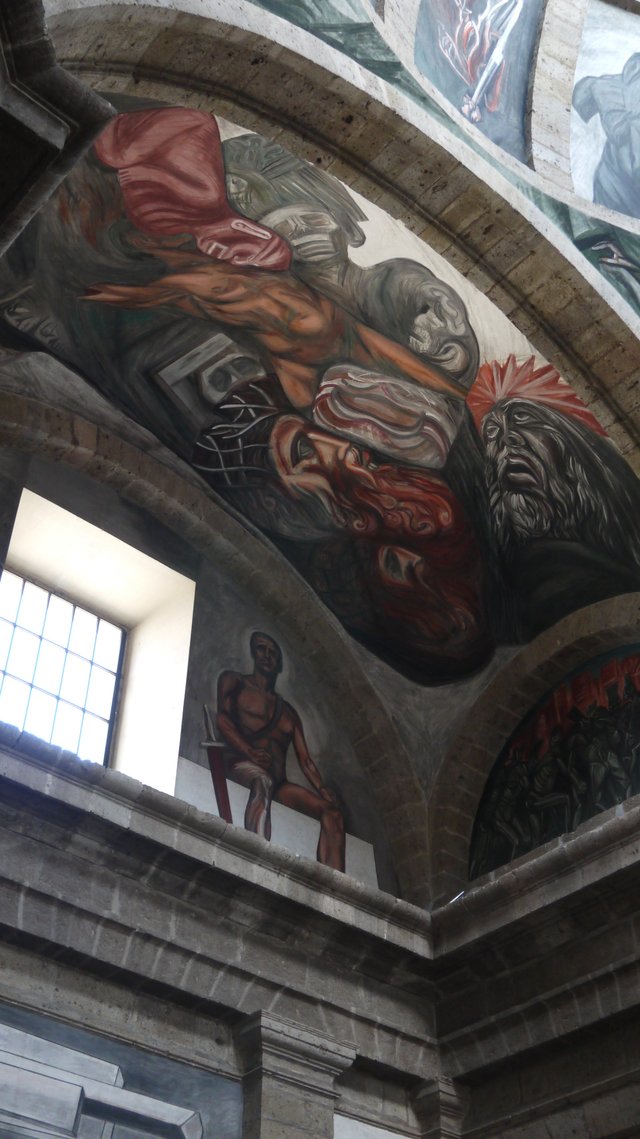 This enormous fresco covering the entire nave had a way of striking the eye and it did strike me, sending shivers to my spine when I first saw it. To be met with this ominous mural, at the centre of which was a man disintegrating into the flames, was a powerful sight but it was a painting unlike anything I had ever seen, which left a lasting, if slightly uneasy, impression on me.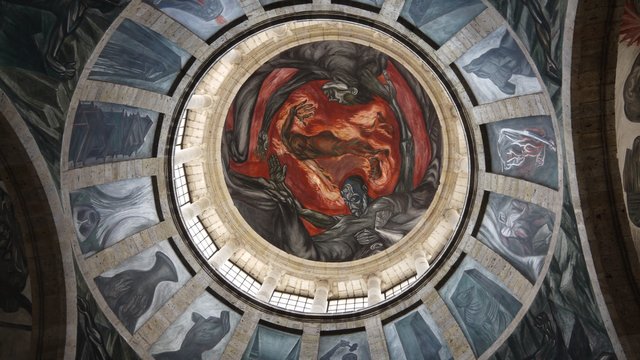 Other exhibition rooms were accessible within the museum but they hardly matched the level of bewilderment I had experienced watching Orozco's work and it didn't take much longer to complete to my visit. There was a moment of slumber after the visit before we decided there was no better way to uplift our spirit than to go for a lunch, leaving an atmosphere of anguish behind and trade it for a comforting meal.
We left the city centre and went through a bit of traffic jam before we reached the town of Tlaquepaque, in the outskirts of Guadalajara. Tlaquepaque was known for its pottery but also for its mariachi bands and it didn't take us long to crash into them. We politely refused our service but a group of American tourists seated a few tables away graciously accepted and we ate our aguachile and sipped our cocktails lulled by the sound of typical mariachi songs, all courtesy of a bunch of tourists we didn't know.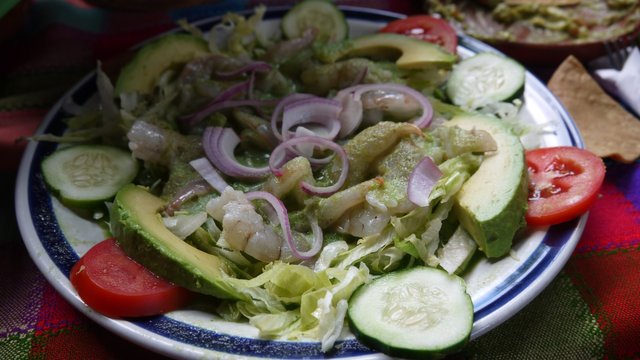 Tlaquepaque seemed to be a shopping destination of choice for locals and tourists alike and we then took a walk in its colorful alleys, welcomed by the sight of a very fancily dressed Catrina skeleton on the threshold of a couple stores.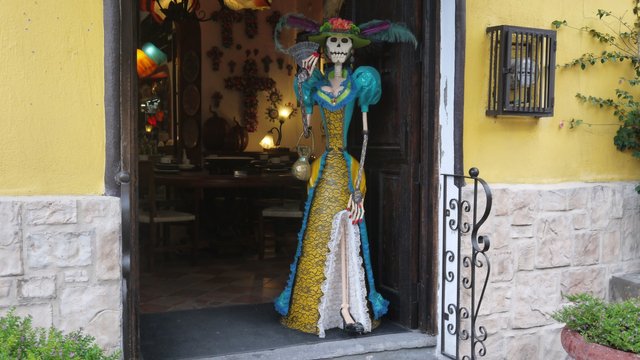 At the end of the day, I had to admit all my assumptions about Guadalajara were wrong. This city stood off the tourist radar, at least for the time being, and yet its historical heritage, lively atmosphere and food scene rivaled some of Mexico's most popular destinations, save for the crowds.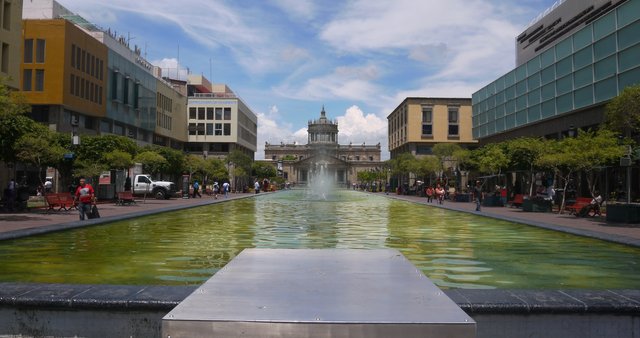 [//]:# (!steemitworldmap 20.655337 lat -103.341936 long d3scr)
---
View this post on TravelFeed for the best experience.