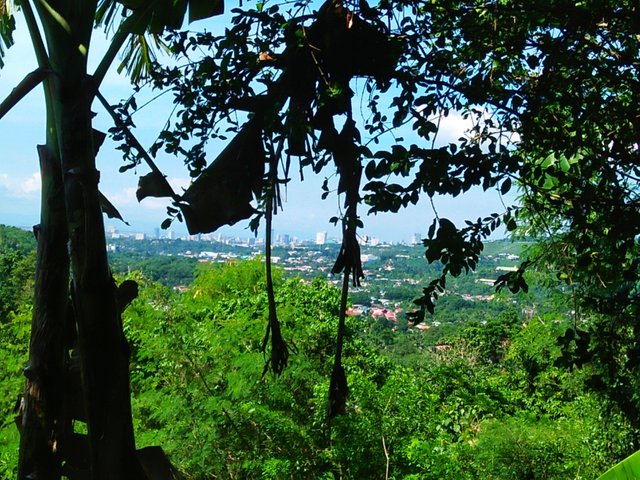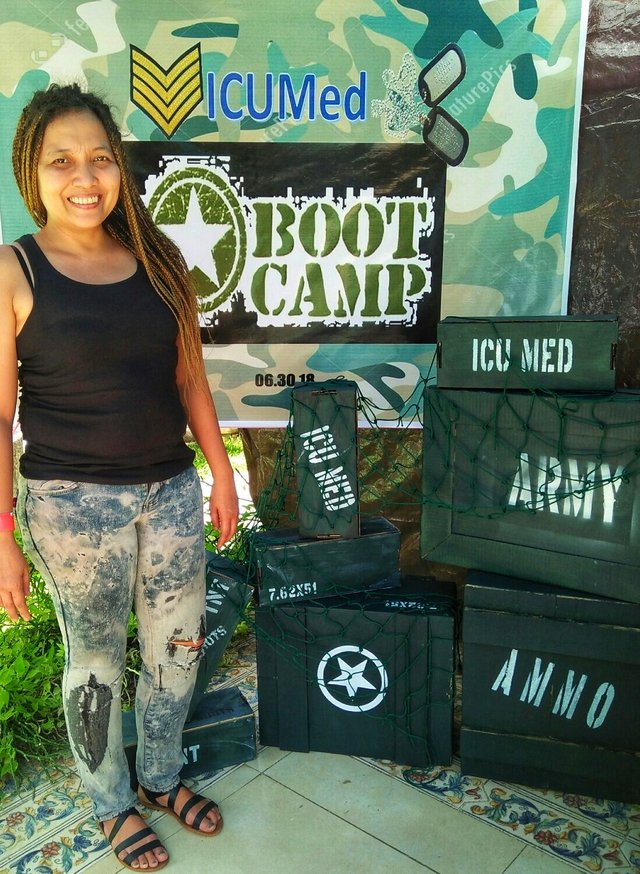 Yesterday ,my co workers and I had a bootcamp experience to relax our tired body and brain.We had it in a Talamban .It was surprising for me as I never thought theres a place like this there.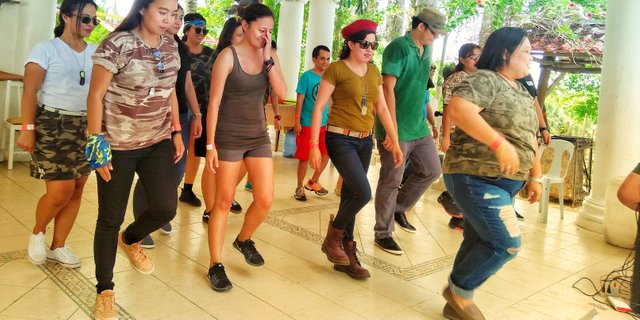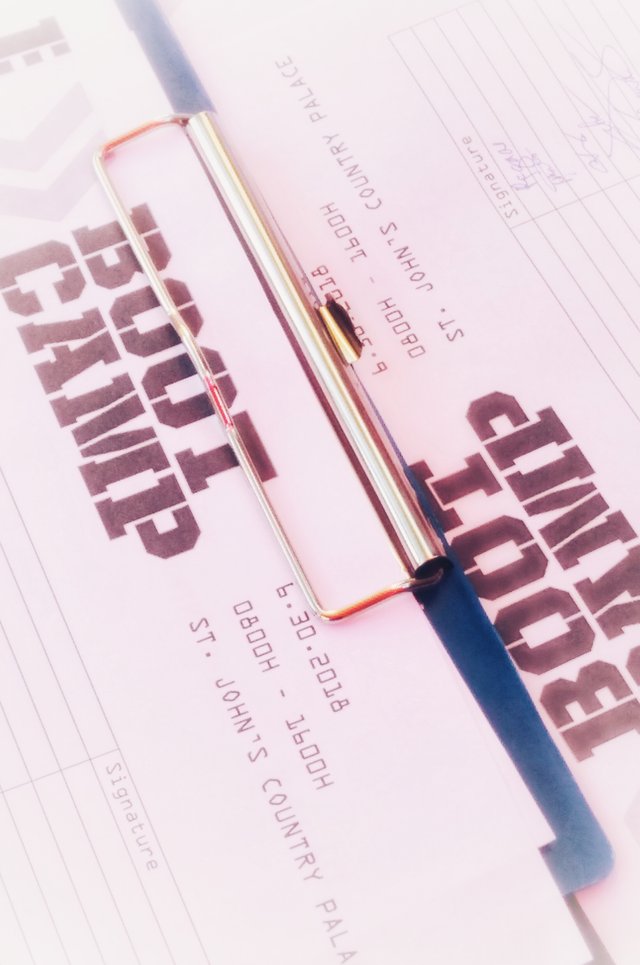 Like any activity we kick it off with registration then the singing of National Anthem followed by cheer dance competition,some games then the food buffet of course .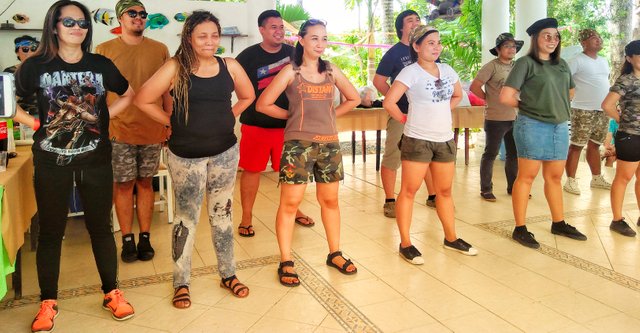 Because I had to finish work I arrived at the venue late with other co workers who need to finish their work as well.Good we rented a jeep as the venue is a bit far from our workplace.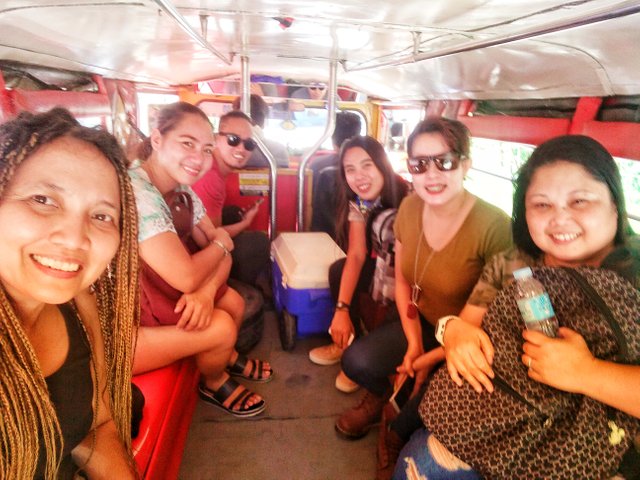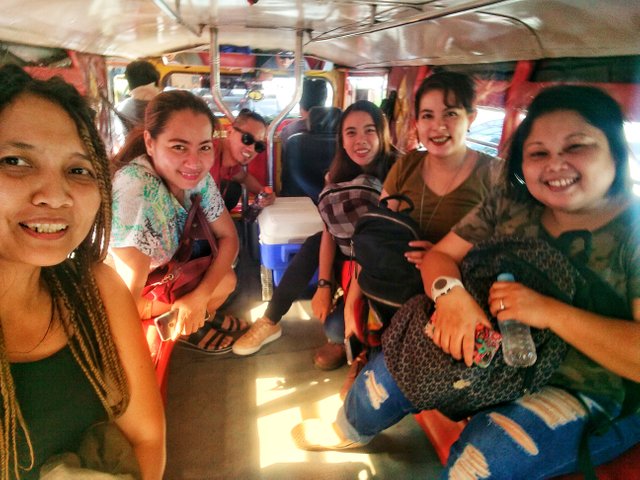 Well ,food was nice but what interest me most about the place are the following:
1 the variety of places to leisurely nap.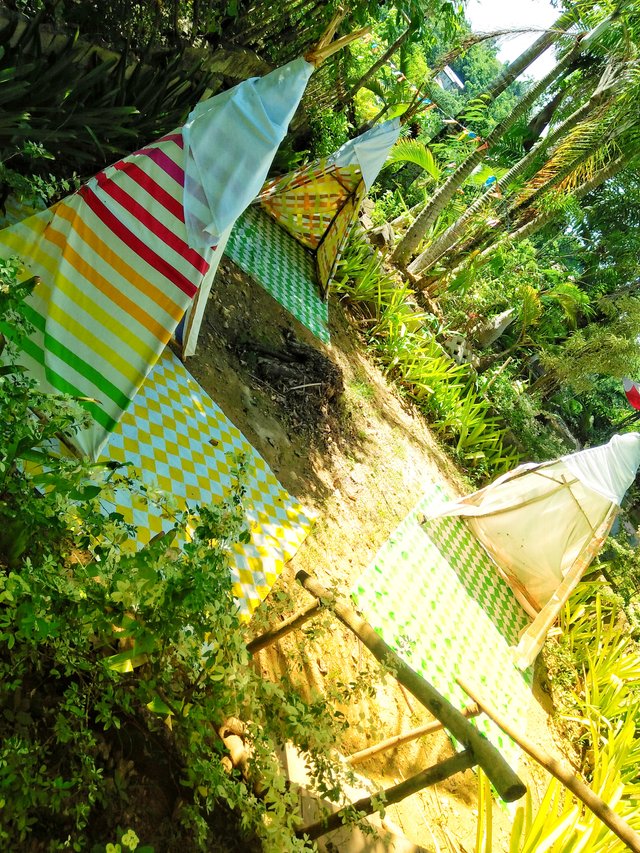 I especially like this idea as its easy to replicate and will come handy for some future party.For me the idea you get on your travels and dining experiences are always worth it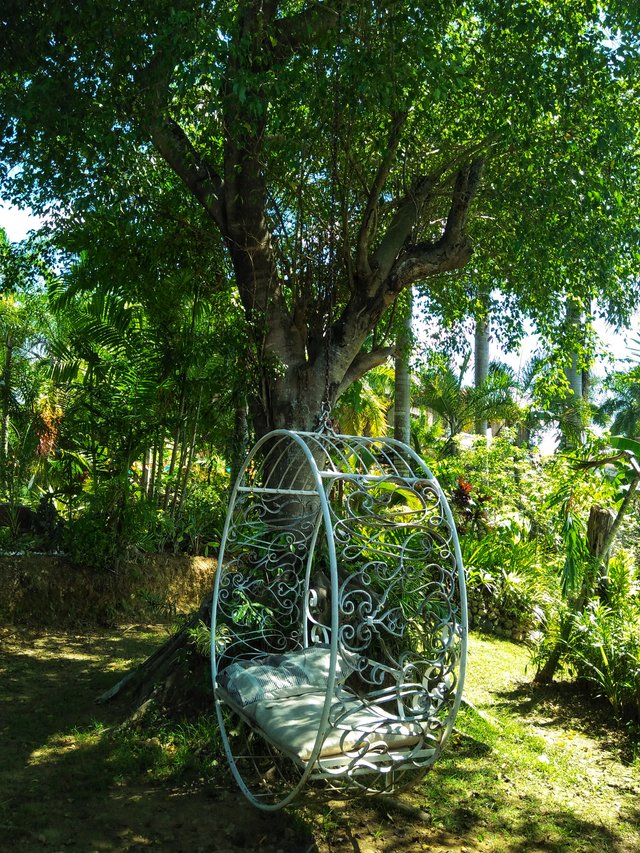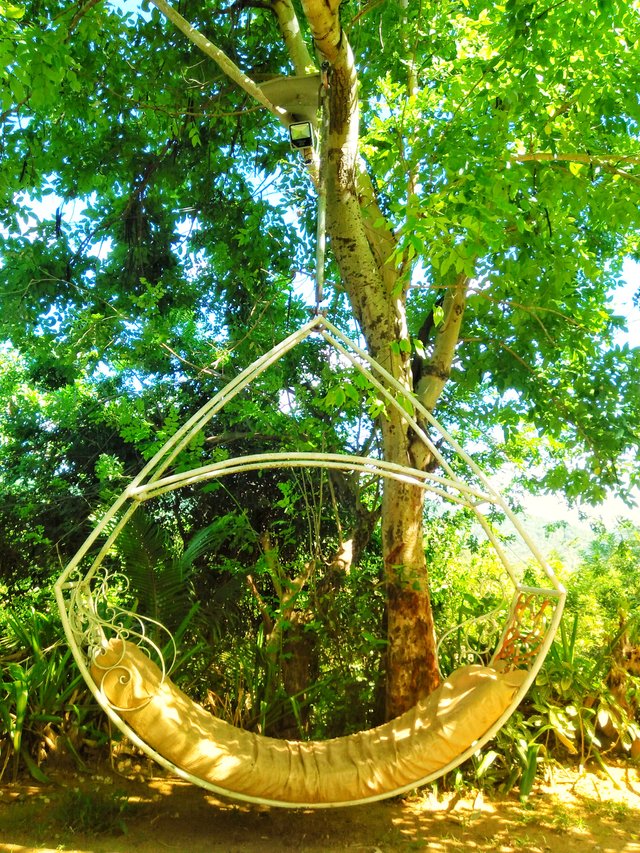 2.the exquisite ironwork be it in the cozy swing or the grills in the big white mansion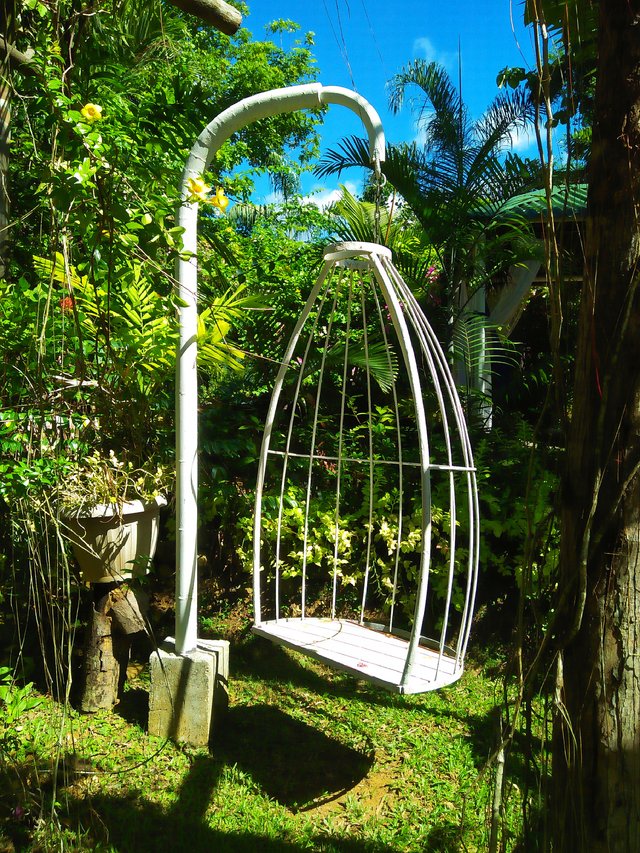 3 multiple swings you can choose from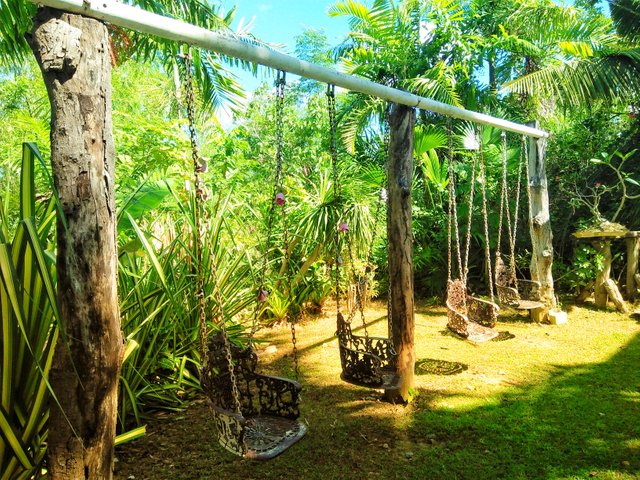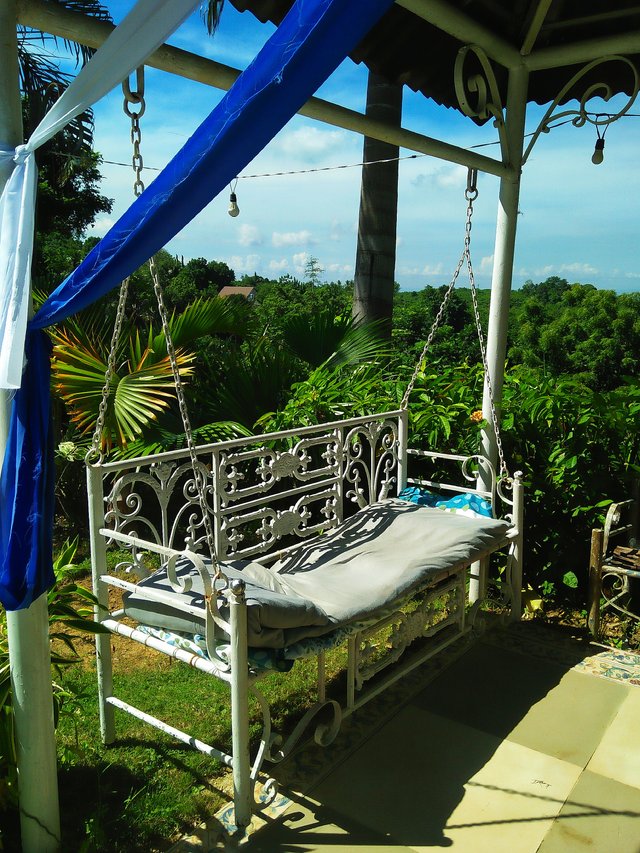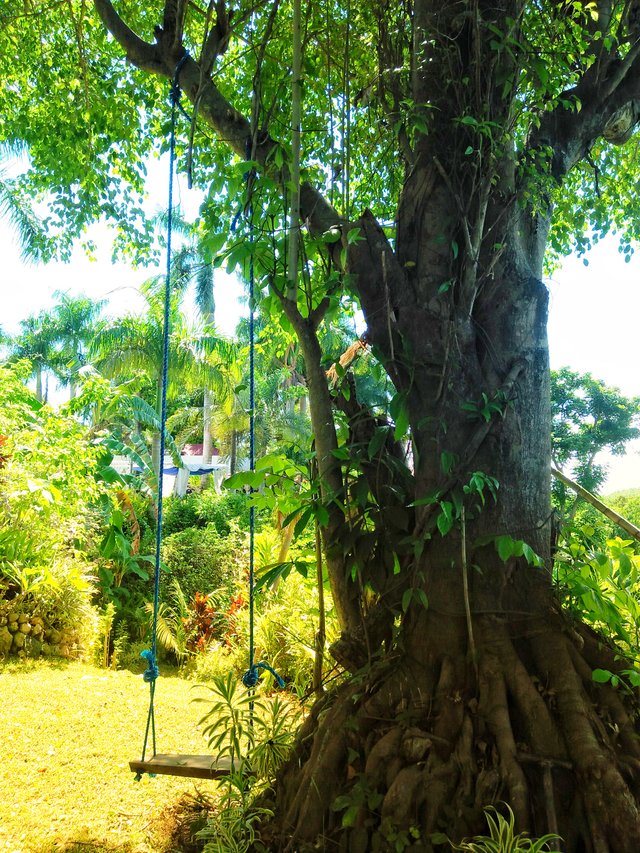 Honestly ,this place makes for a romantic picturi so if youre planning to do prenuptial pictures maybe youd want this on your list.
I specially like the wood swing as it reminds me of my childhood in the countryside.Too bad I had big eyebags I wasnt up for some pictures especially with my colleagues around to witness it.
4.there is a kiddie size pool with good aerial view of the city.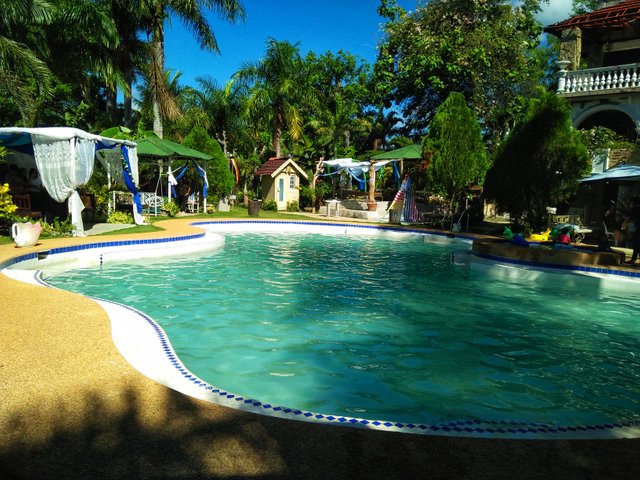 5.the unusal use of things like toilet bowl for plant pot or bath tubs for fish spa.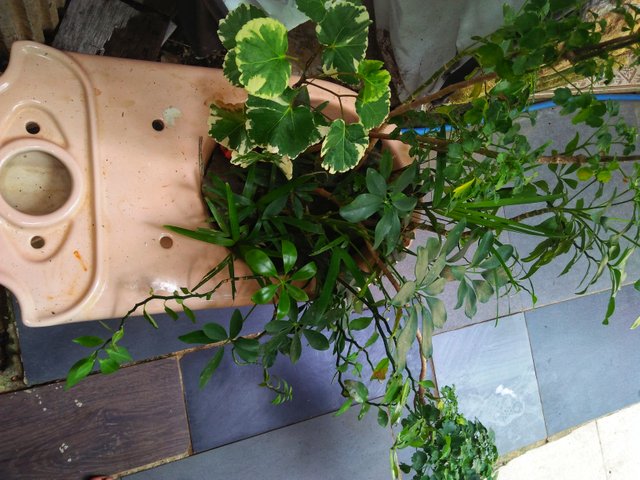 Which makes me think the owner of this house is an artist on its own.Look at how he utilizes the wood cuttings on its wall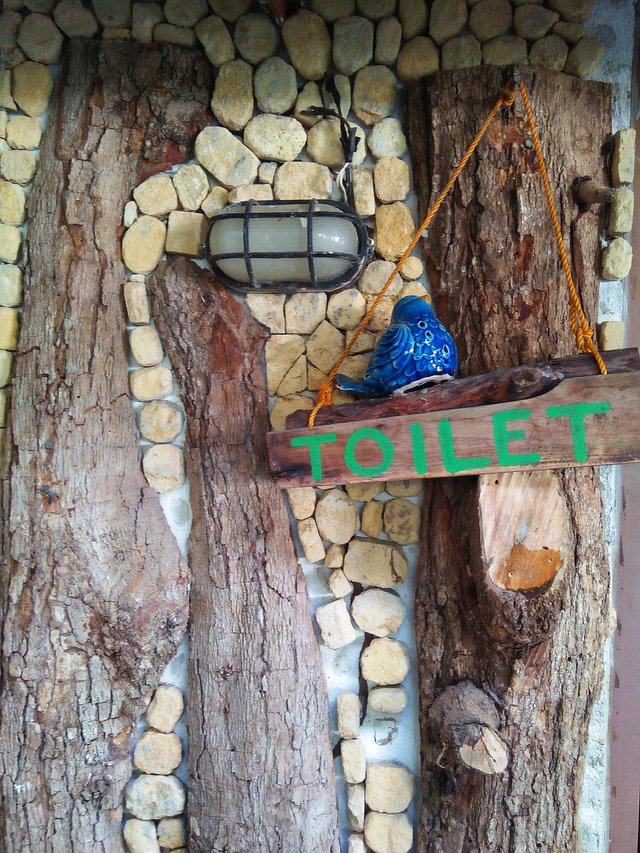 Even the restroom shouts the personality of its owner.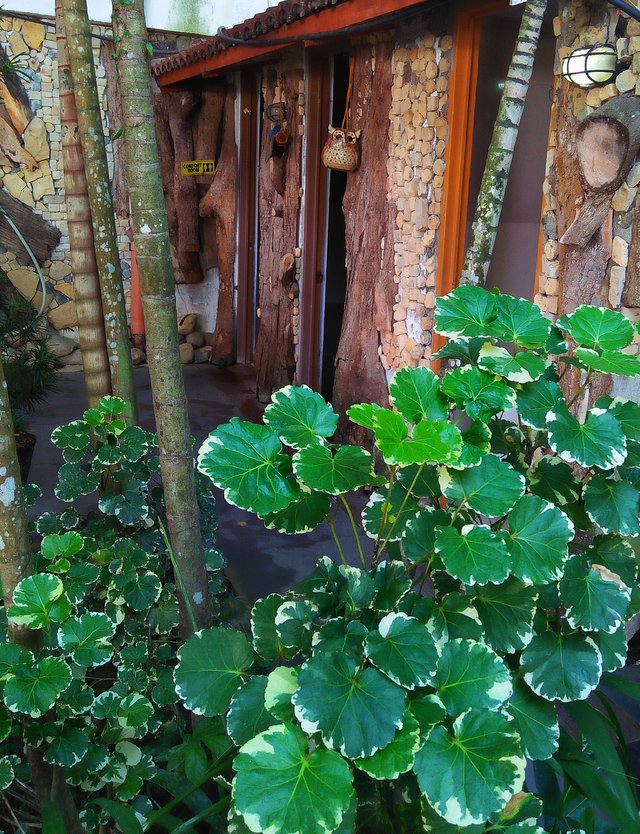 I like how the owner fixed glass figurines into the tree especially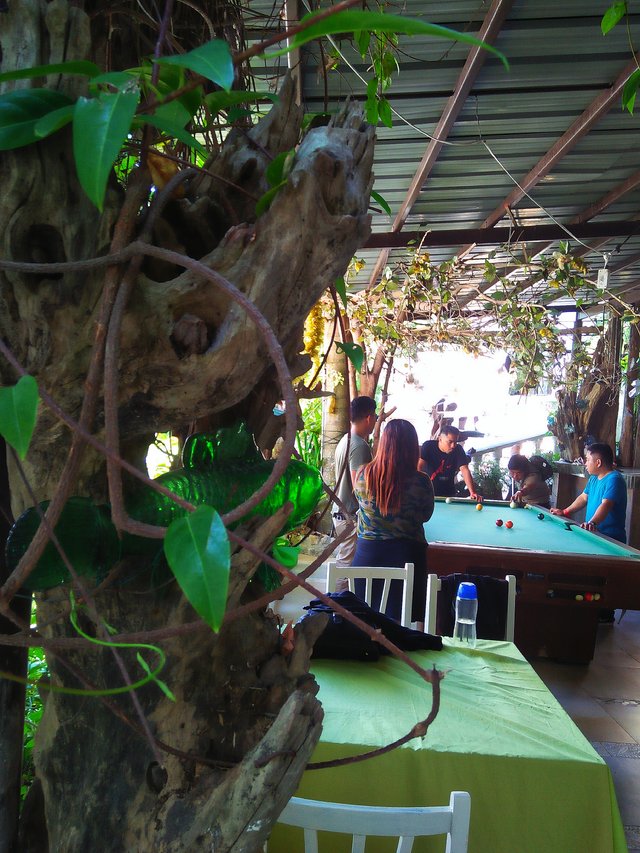 Or the small marbel table and chairs into a bonzai tree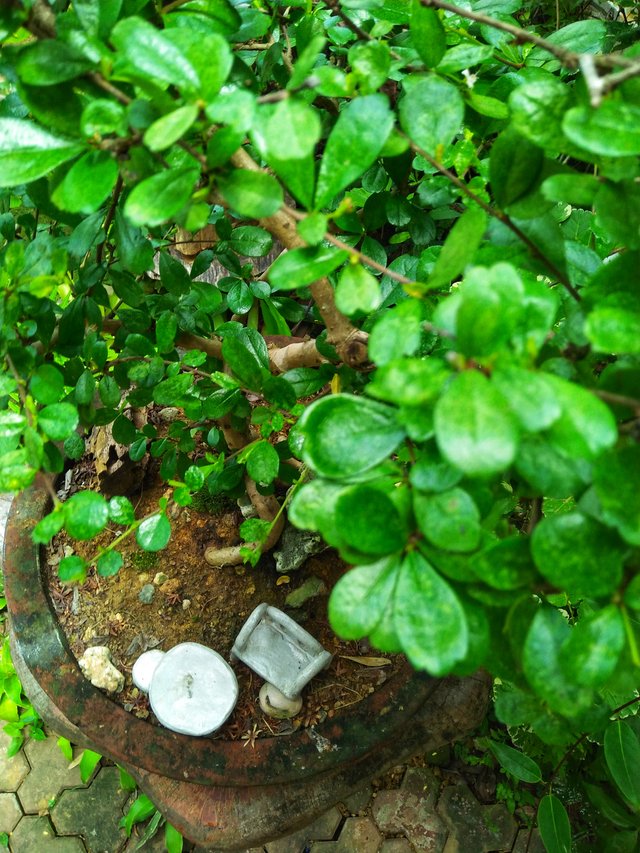 6.so many trees to see hence that refresh feeling it gives you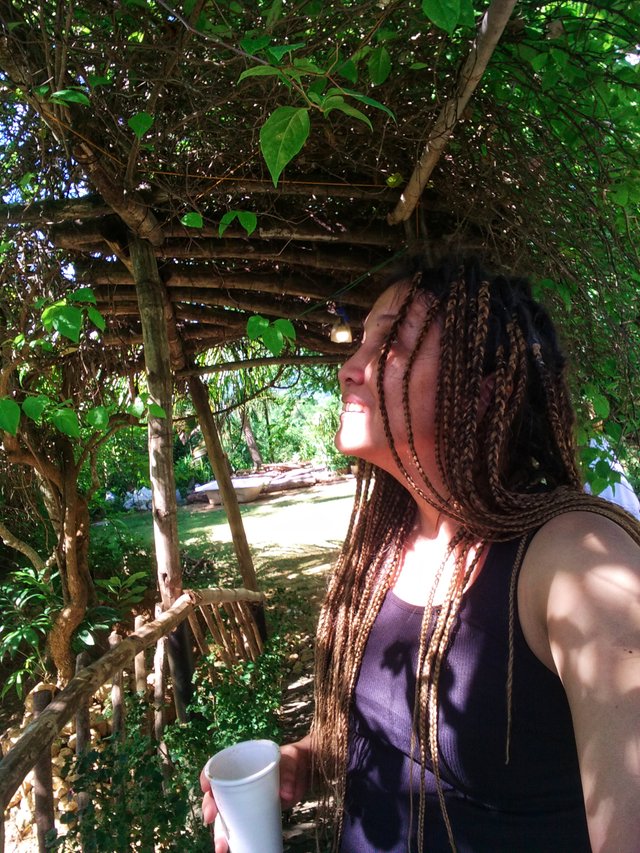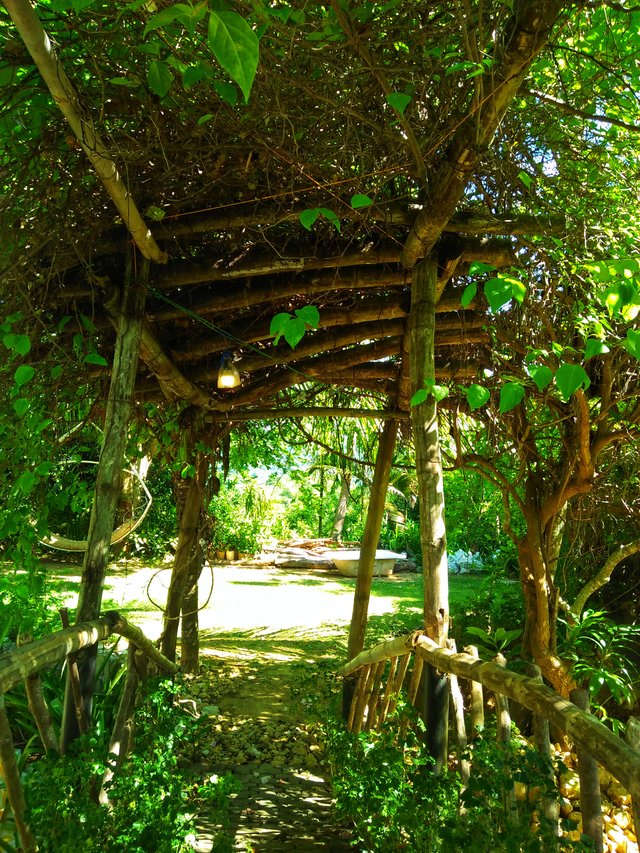 Nowadays ,people are opening their homes to business .Some have cafe shops while few others rent our their place for backpackers or for small events like this.More reasons to create beautiful nooks in your place of abode.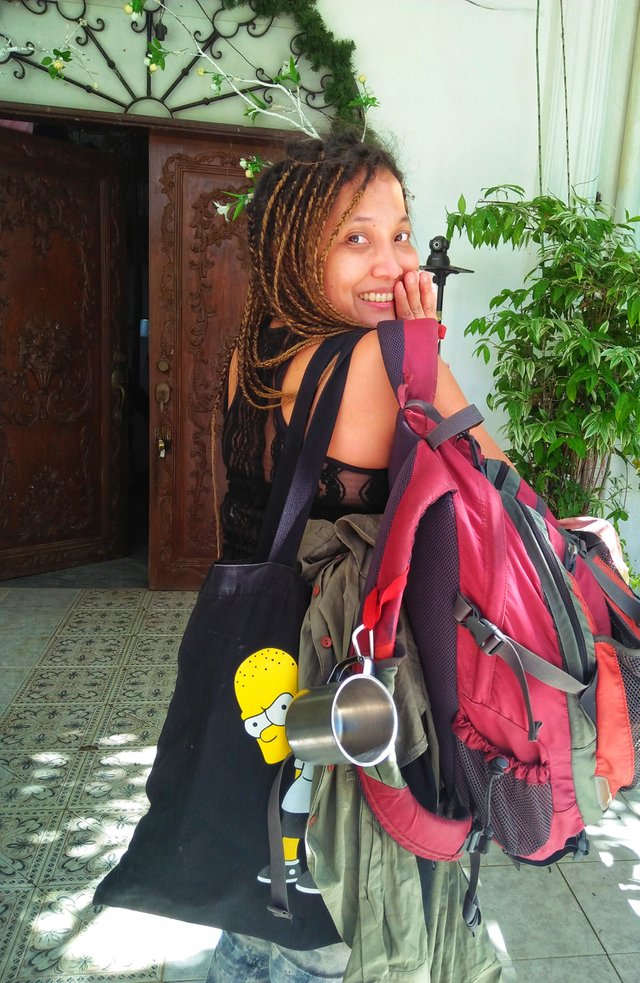 The boot camp may mean tedious hours under the sun or harsh environments to train the body and to follow command but in our case it was just recognizing how far we can accomplish if we work as a team.So here we are flashing all smiles as we look for anothet work week ahead.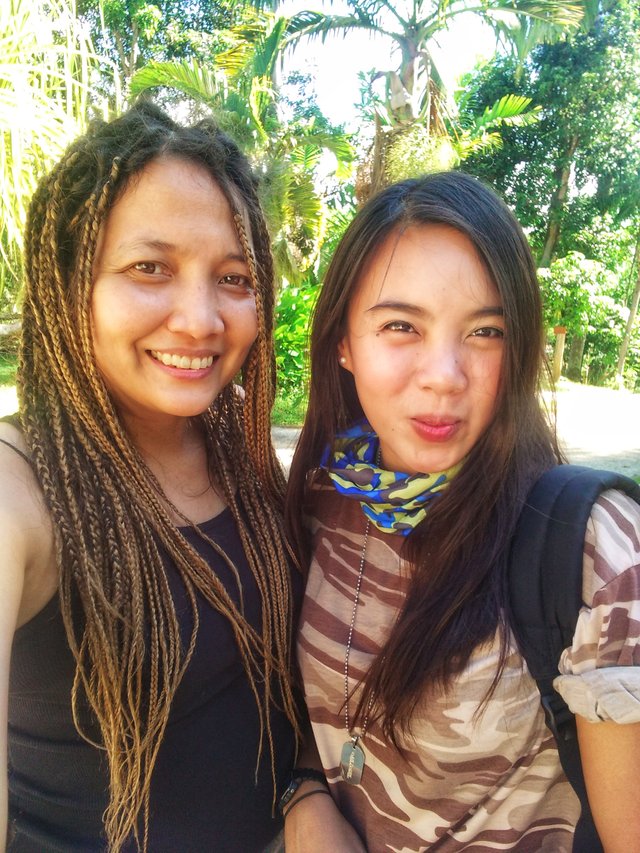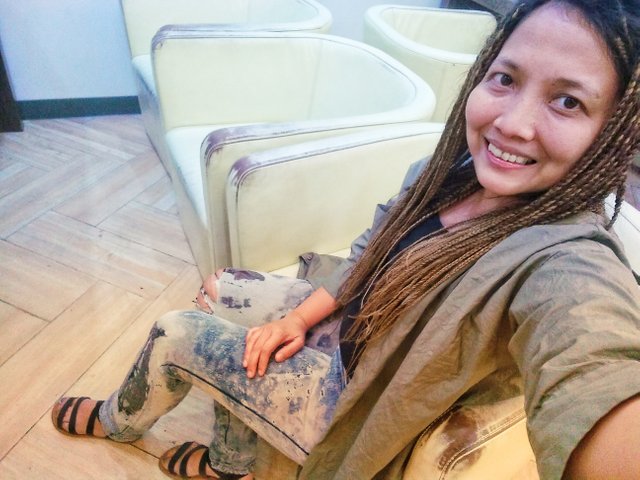 I know life sucks sometime yet let it not dumpen your spirit."Rest if you must but dont quit "as the poem Invictus say.In my end need to study this Sunday for my German class.I figured I cannot just let those dreams slip me .Things that scares you and excite you are always worth fighting for.So I say in this beautiful Sunday, fight a good fight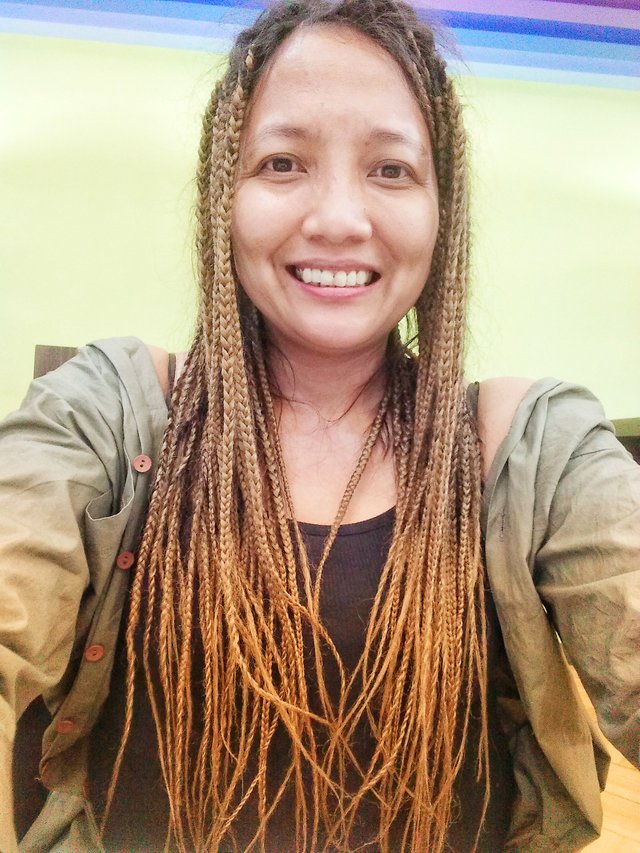 .
Till next post ,
Ayn