What a windy sunday (english) / Was für ein windiger Sonntag (Deutsch)
Dear Steemians
How could it be any different than that I drive this wonderful Sunday again into the mountains. Once again I was on my own. I decided to go to the Engstligenalp. I found a suitable circular hike of approx. 4.30 h on the Internet.
It should go from the Engstligenalp to the Chindbettipass and Tschingellochdighorn and back to the Engstlige.
Still in the dark I drove off Sunday morning at home in the direction of Adelboden.
Since the hike with start on Engstligenalp would have been a little too short for me, I decided to start already from the valley station.
At 8.15 a.m. I was at the valley station under the Birg. After I put on my hiking boots and a pee break I started walking.
The rush for the first gondola at 8.30 a.m. was huge. One more reason to walk up.
It was still relatively cold so early in the morning and down in the valley there was still no sun.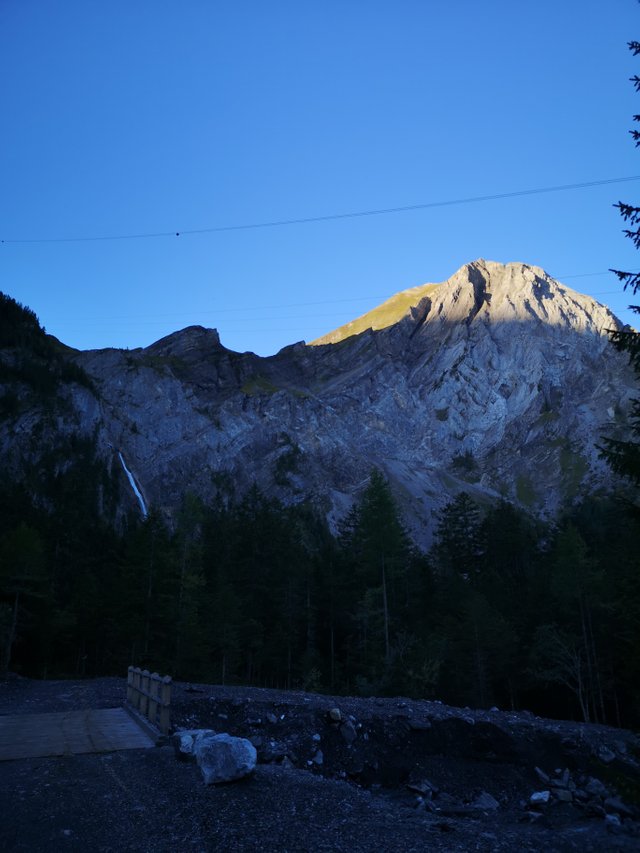 ---
Already after a few minutes I passed the lower part of the Engstligenfall.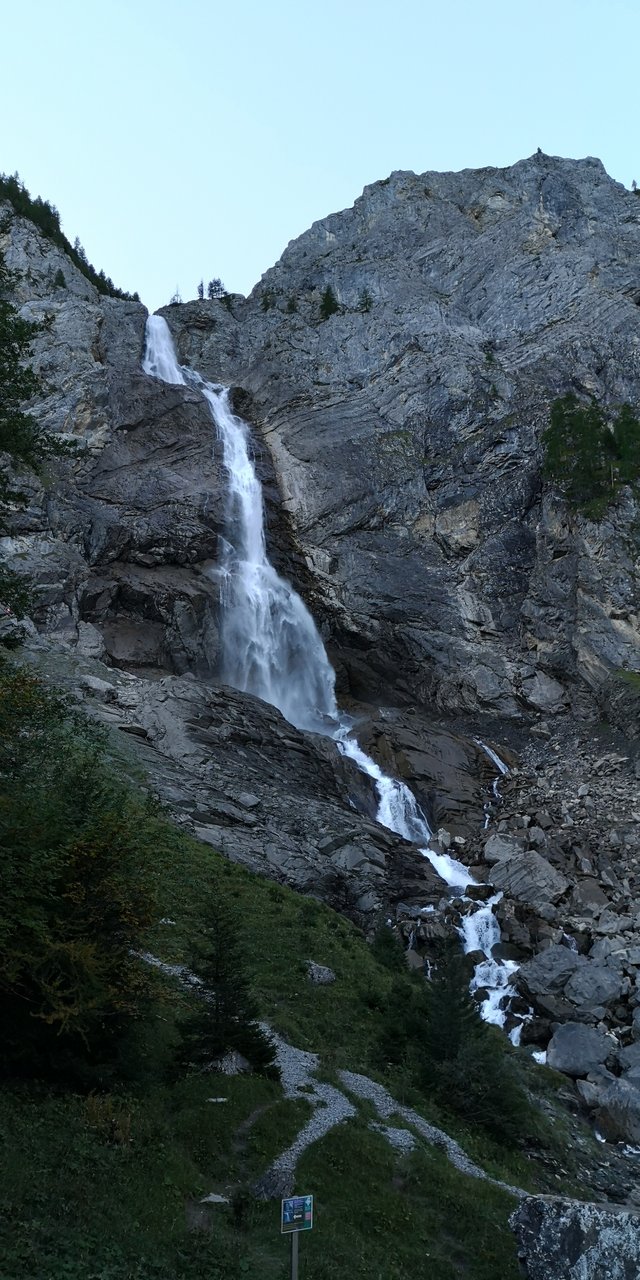 Afterwards it went up more or less steeply along the way, which was made for the cows, partly chiselled into the rock. The cows walk up and down this path once a year.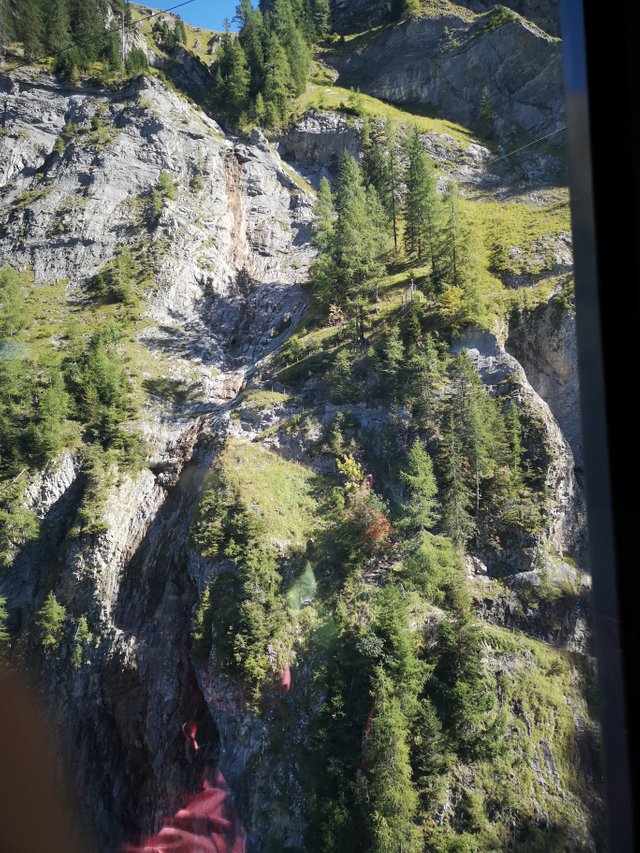 ---
After a while you suddenly come to a waterfall again, the upper part, which is much more impressive and beautiful than the lower one.
Immediately I was able to try out my new tripod.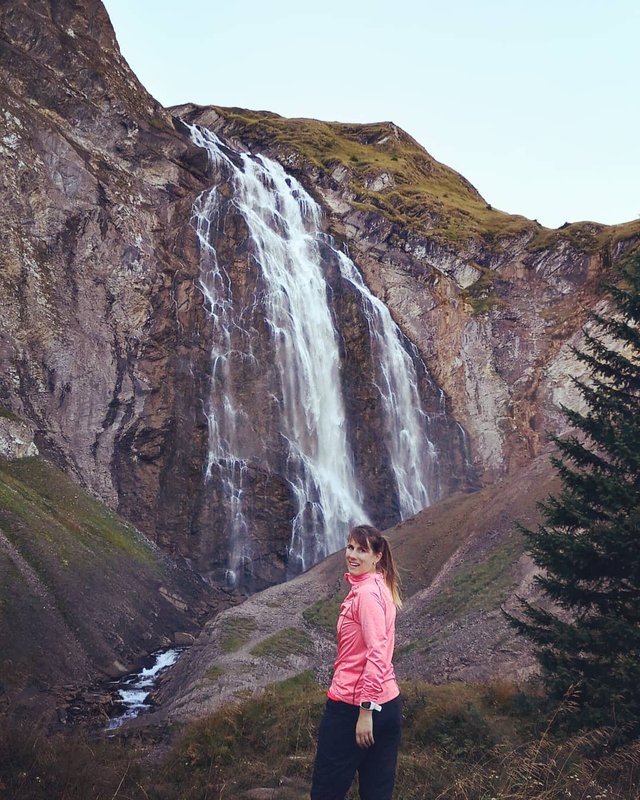 ---
After a short further upsweep I arrived at Engstligenalp after a little more than an hour.
The sight was already really great.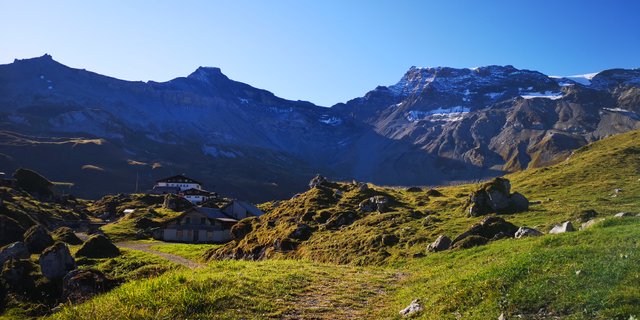 ---
After a short stretch flat everything went up towards Chindbettipass.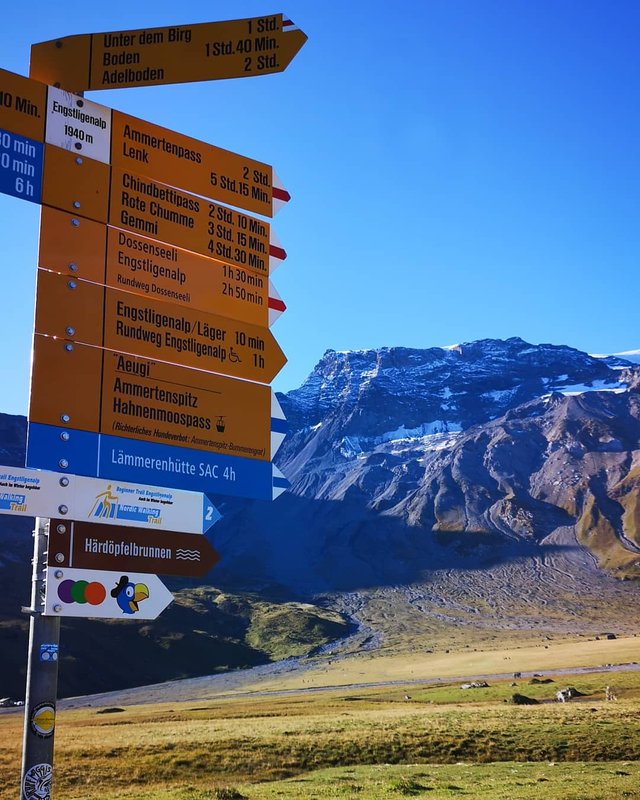 ---
I felt a lot better than last week, but I had to take a short breather after I already had 500 meters of altitude difference in my legs only on Engstligenalp. Up to the Chindbettipass I had good 700 meters more. And it went up steeply, but the view to Engstligenalp became even more beautiful.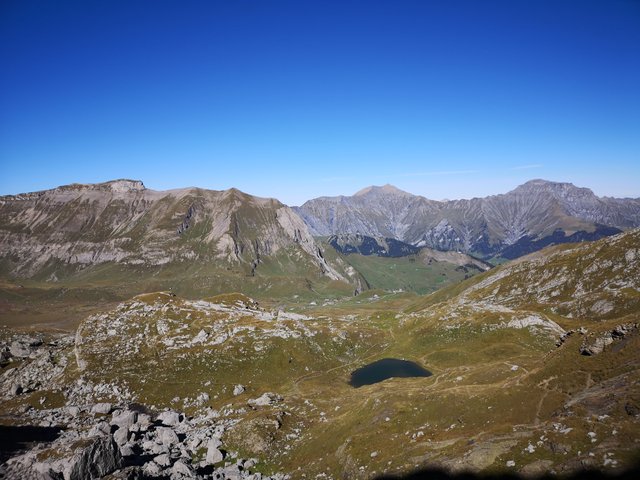 After about exactly 3 hours I reached the Chindbettipass, according to legend a Valaisan woman gave birth to a child.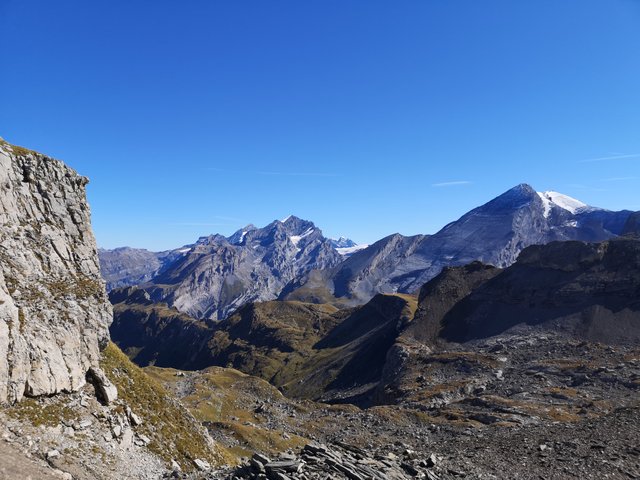 From there I crossed the ridge to the Tschingellochdighorn. It was extremely windy up there, and even if the ridge is wide, I was a bit uncomfortable.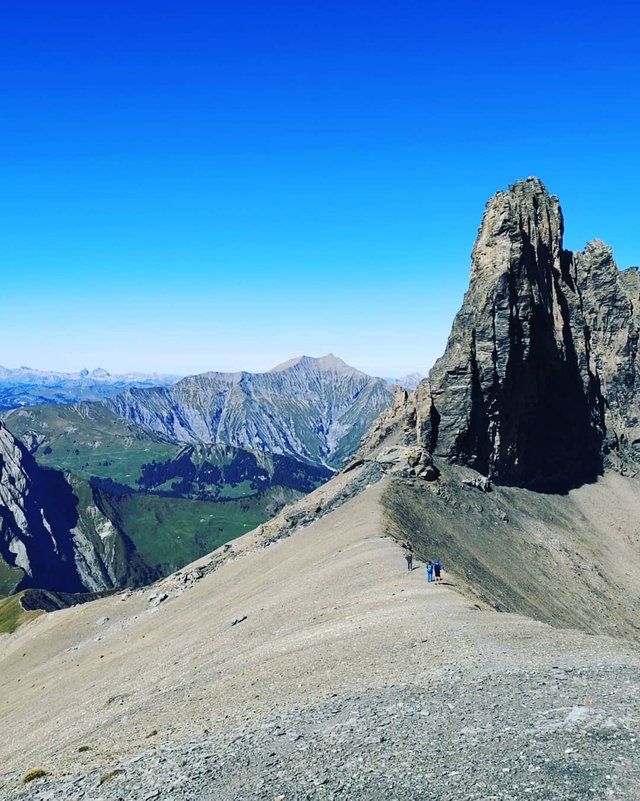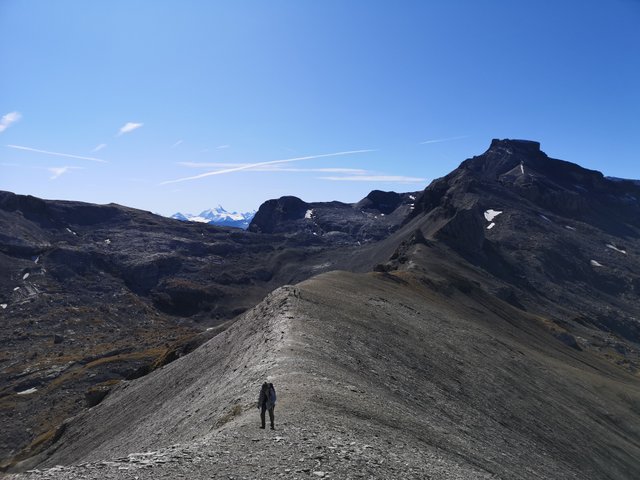 From there overlooking the Ueschinental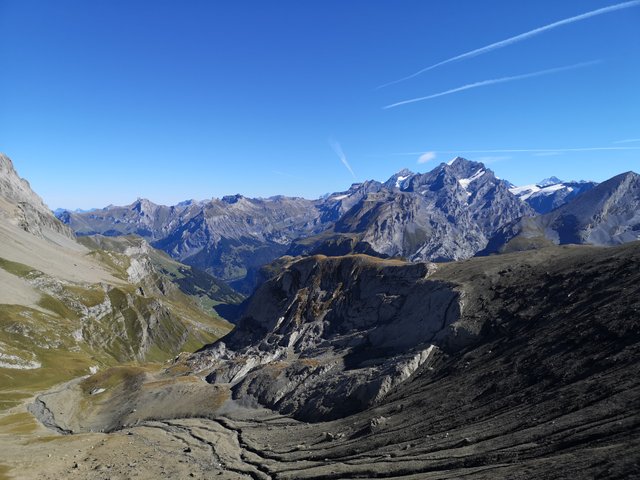 From there it went underneath the horn, the way was sloping, slippery, steep and not harmless.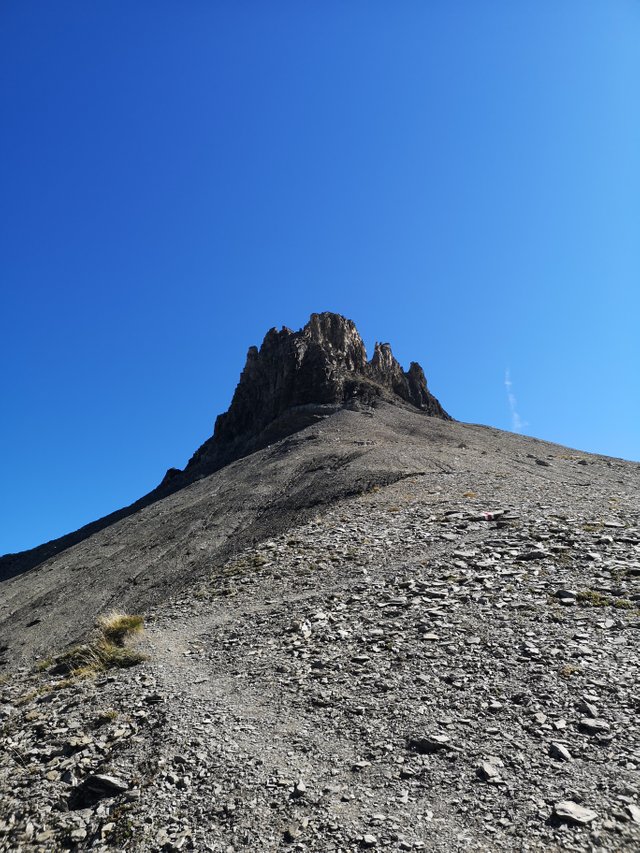 And I was happy when I reached green again.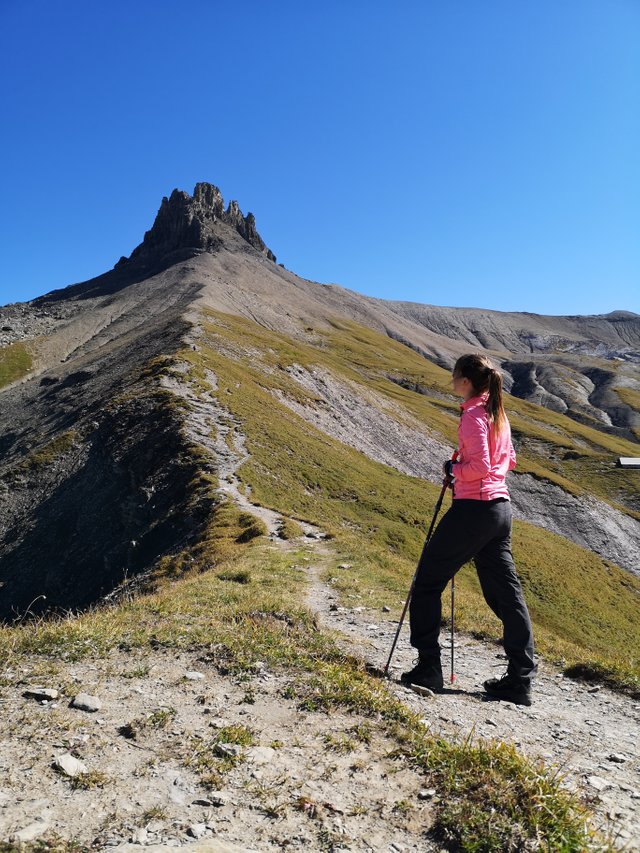 From there everything went back over another ridge on the left side of the alp.
---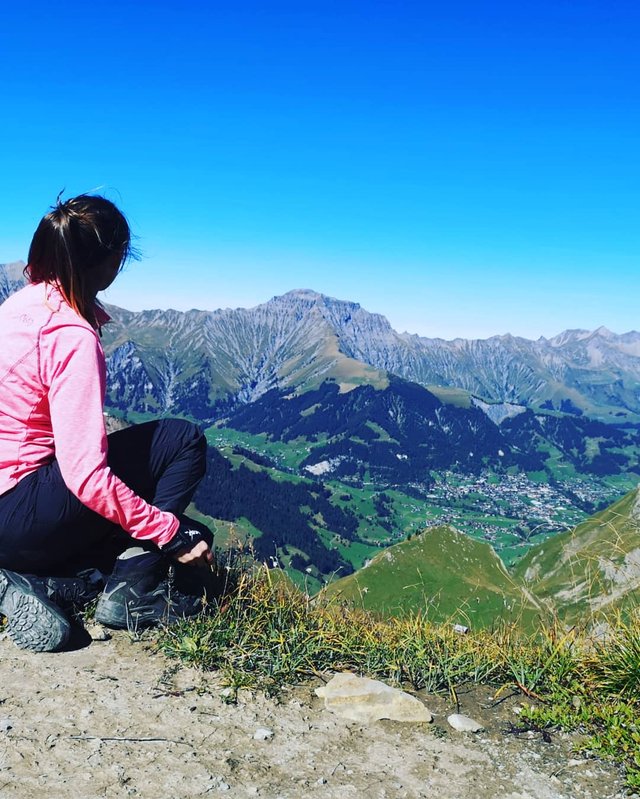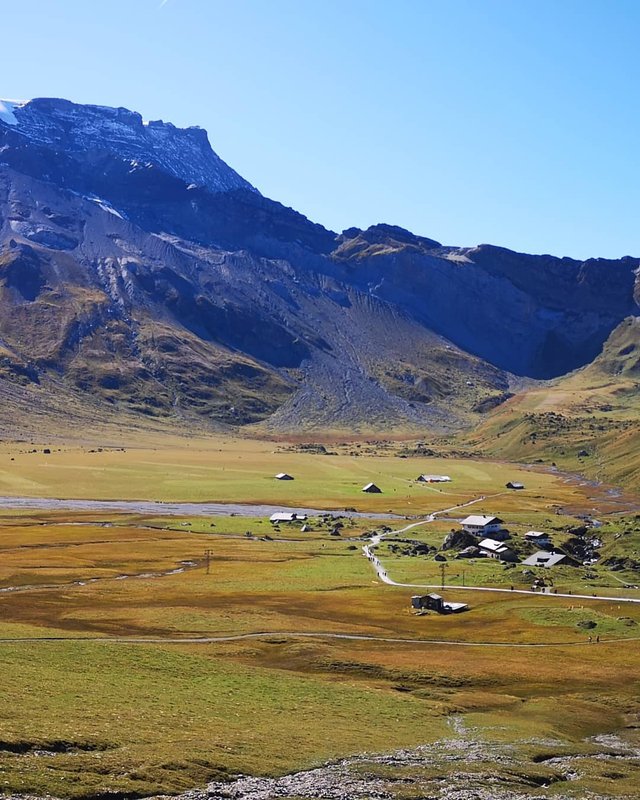 And after only 4.30 h walking time I was already back on Engstligenalp again.
Of course I didn't want to go down into the valley again that fast, so I lay down in the grass and enjoyed the sun on my skin.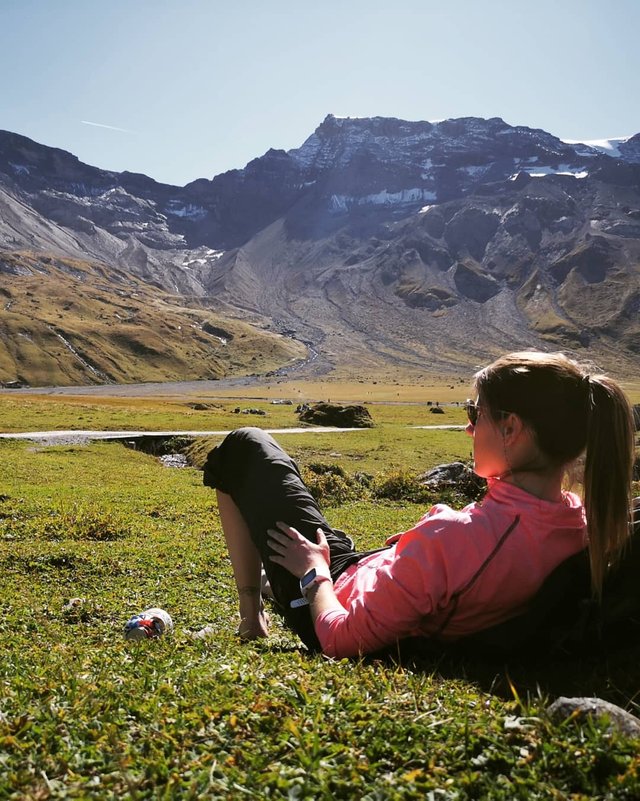 It was another beautiful day in the mountains.
Thanks Mother Earth
---
Liebe Steemians
Wie könnte es auch anders sein, als das ich auch diesen wunderbaren Sonntag nochmals in die Berge fahre. Ich war wieder einmal alleine unterwegs. Ich entschied mich auf die Engstligenalp zu fahren. Ich habe im Internet eine passende Rundwanderung von ca. 4.30 h gefunden.
Es soll von der Engstligenalp zum Chindbettipass und Tschingellochdighorn gehen und zurück auf die Engstlige.
Noch im Dunkeln bin ich Sonntag früh zu Hause losgefahren in Richtung Adelboden.
Da mir die Wanderung mit Start auf der Engstligenalp etwas zu kurz gewesen wäre, entschied ich mich, bereits von der Talstation loszulaufen.
Um 8.15 Uhr war ich also bei der Talstation Unter dem Birg. Nach der Montour meiner Wanderschuhe und einer Pipipause bin ich losgelaufen.
Der Ansturm für die erste Bahn um 8.30 Uhr war riesig. Ein Grund mehr, hochzulaufen.
Es war noch relativ frisch so früh morgens und unten im Tal gab es ja noch keine Sonne.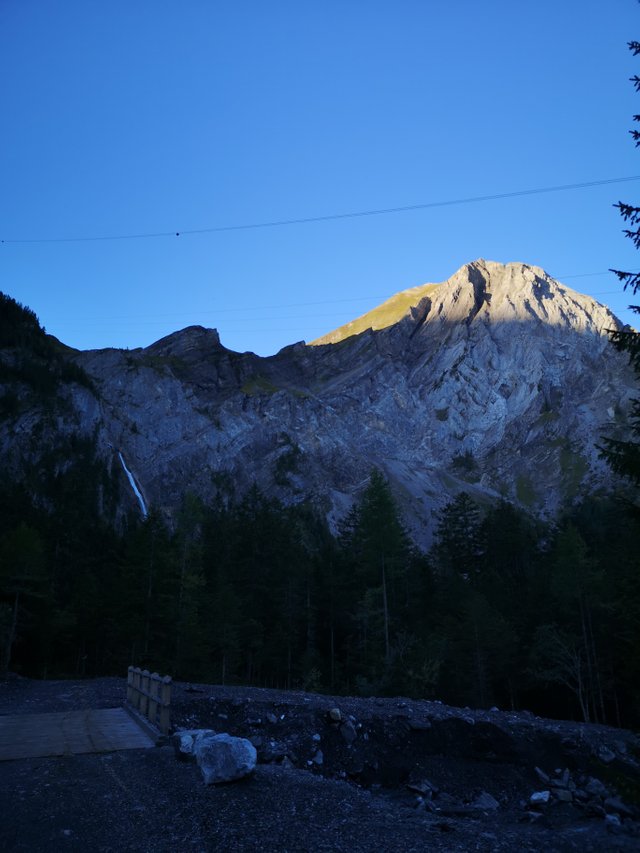 ---
Bereits nach einigen Minuten kam ich am unteren Teil des Engstligenfalls vorbei.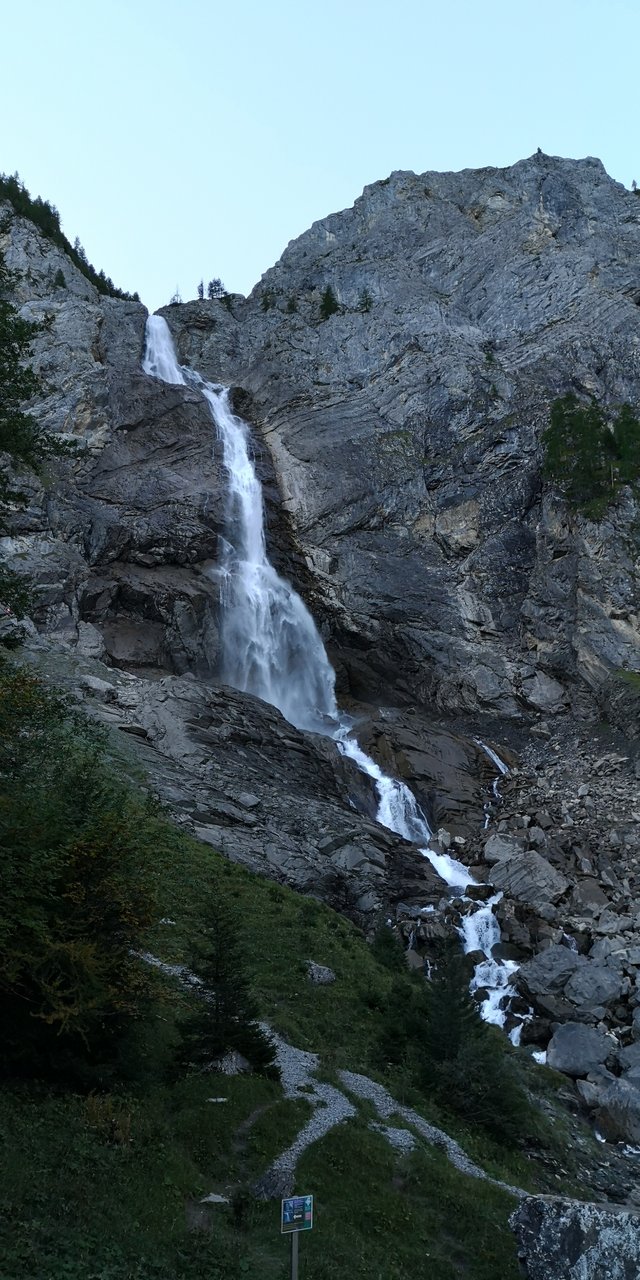 Danach ging es mehr oder weniger Steil hoch hinauf entlang des Weges, der für die Kühe gemacht wurde, zum Teil in den Fels gemeisselt. Die Kühe laufen diesen Weg jeweils einmal im Jahr hoch und runter.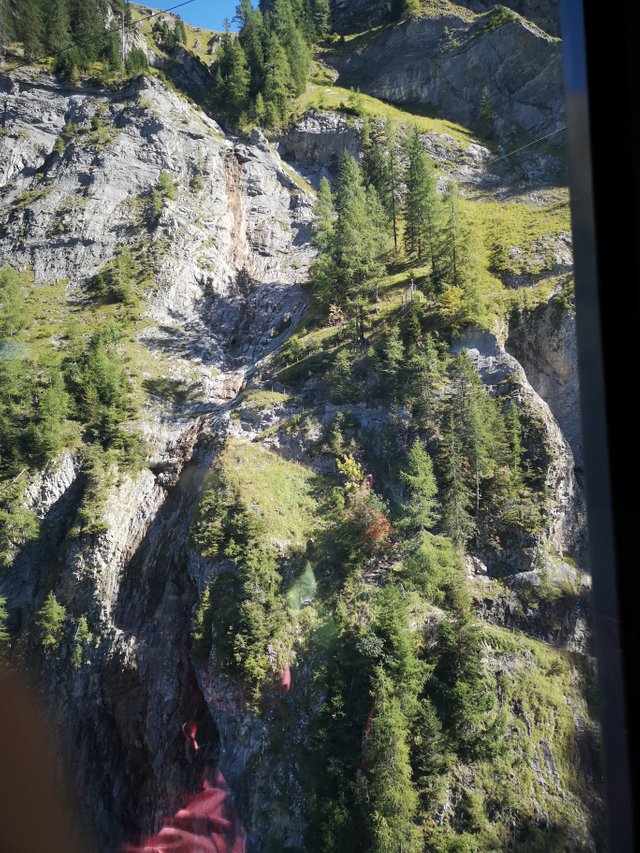 ---
Nach einer Weile kommt man wie auch dem nichts plötzlich nochmals zu einem Wasserfall, den oberen Teil, welcher viel eindrücklicher und schöner ist als der untere.
Sogleich konnte ich mein neues Stativ ausporbieren.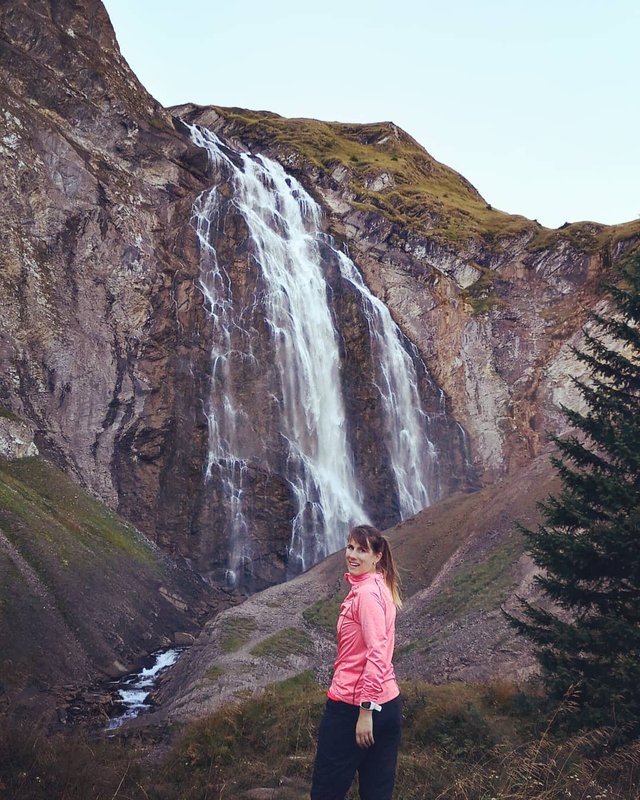 ---
Nach einem kurzen weiteren Aufstief kam ich dann nach etwas mehr als einer Stunde bereits auf der Engstligenalp an.
Der Anblick war bereits wirklich sehr toll.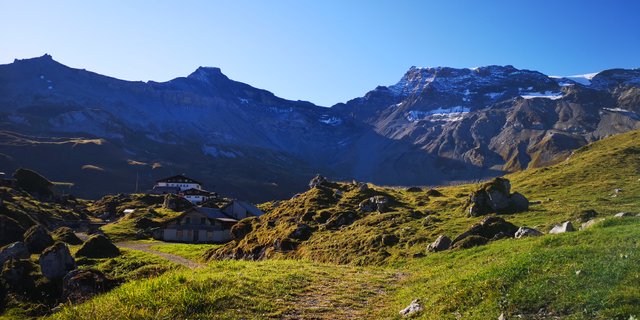 ---
Nach einem kurzen Stück flach ging es dann alles hoch Richtung Chindbettipass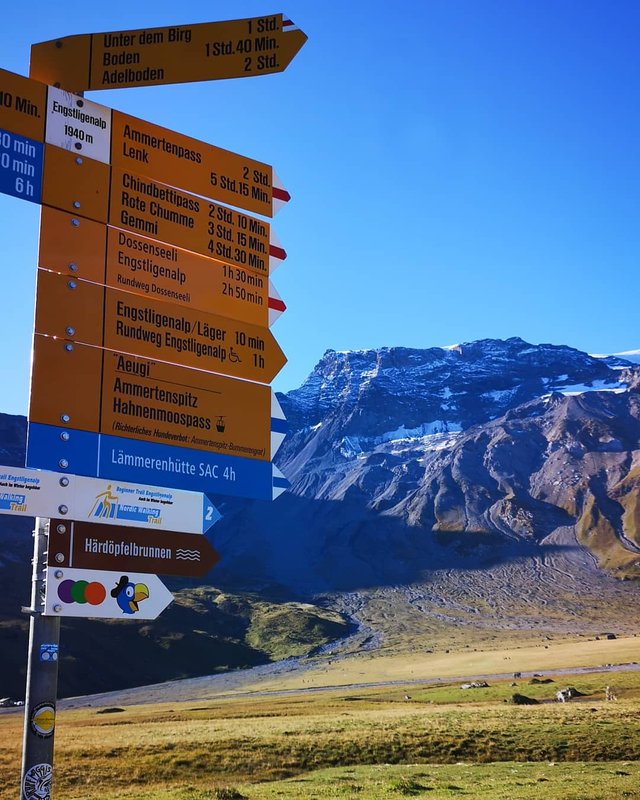 ---
Ich habe mich um einiges besser gefühlt als letzte Woche, jedoch musste ich einige kurze Verschnaufpausen einlegen, nachdem ich bereits 500 Höhenmeter nur auf die Engstligenalp in den Beinen hatte. Bis zum Chindbettipass waren es dann noch gute 700 Höhenmeter mehr. Und es ging steil hoch, die Sicht auf die Engstligenalp wurde jedoch auch noch schöner.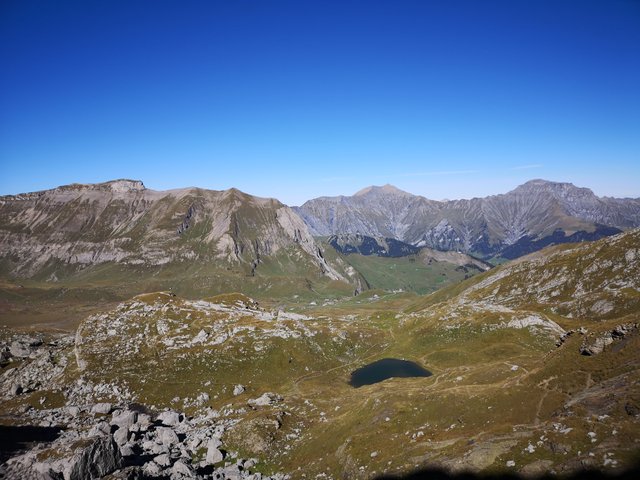 Nach etwa genau 3 Stunden habe ich dann den Chindbettipass erreicht, gemäss Legende habe hier mal eine Walliserin ein Kind zur Welt gebracht.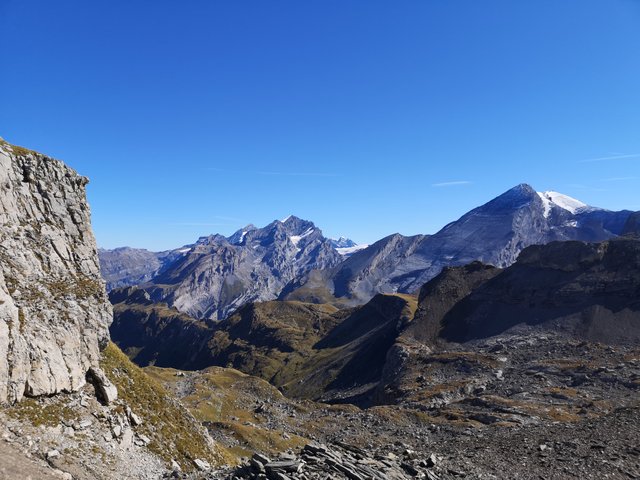 Von da auch ging es dann über den Grat rüber zum Tschingellochdighorn. Es war extrem windig da oben, und auch wenn der Grat breit ist, war mich doch etwas unwohl.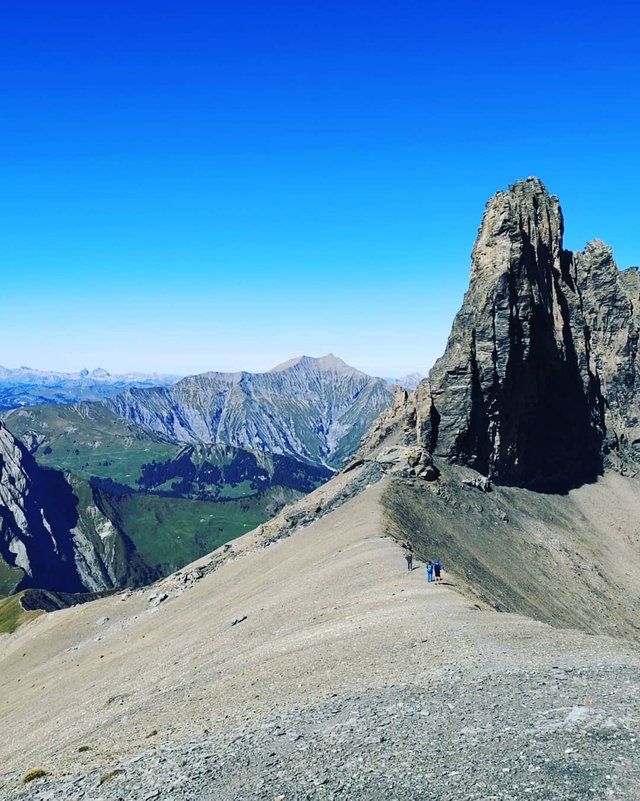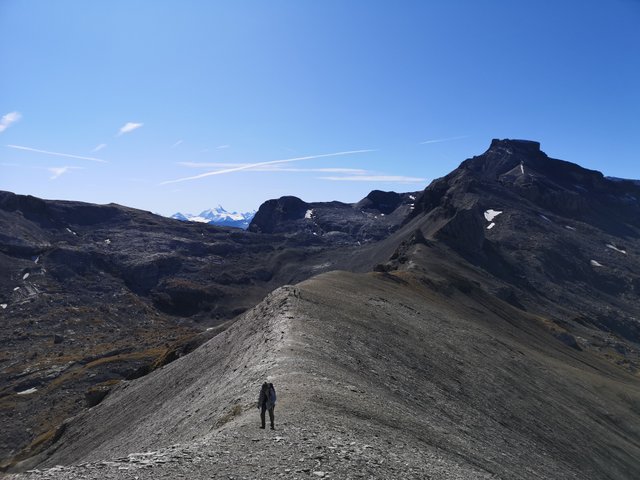 Von da mit Blick auf das Ueschinental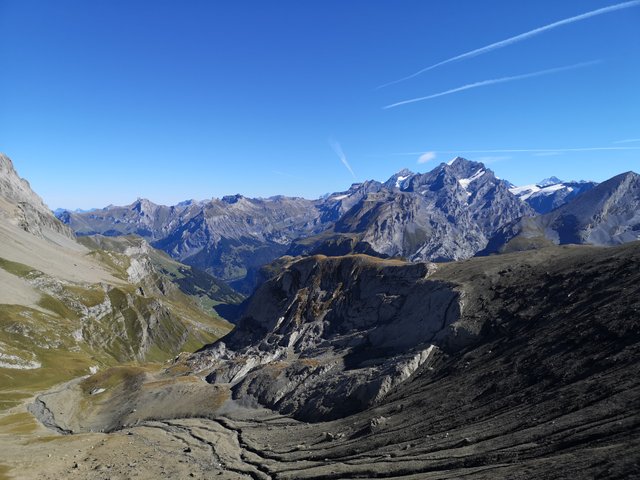 Von da auch ging es unterhalb des Hornes lang, der Weg war schieferig, rutschig, steil und nicht ungefährlich.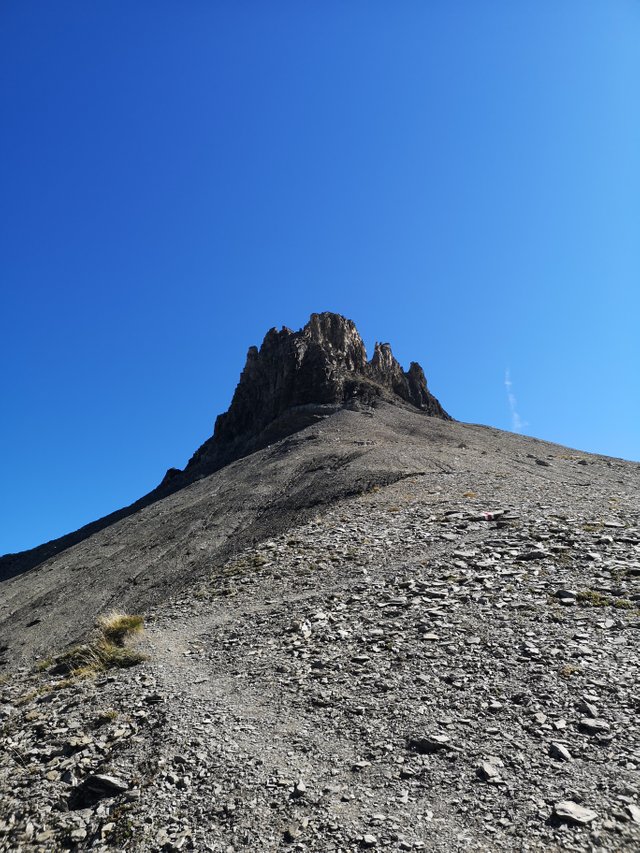 Und ich war froh, als ich wieder Grün erreicht hatte.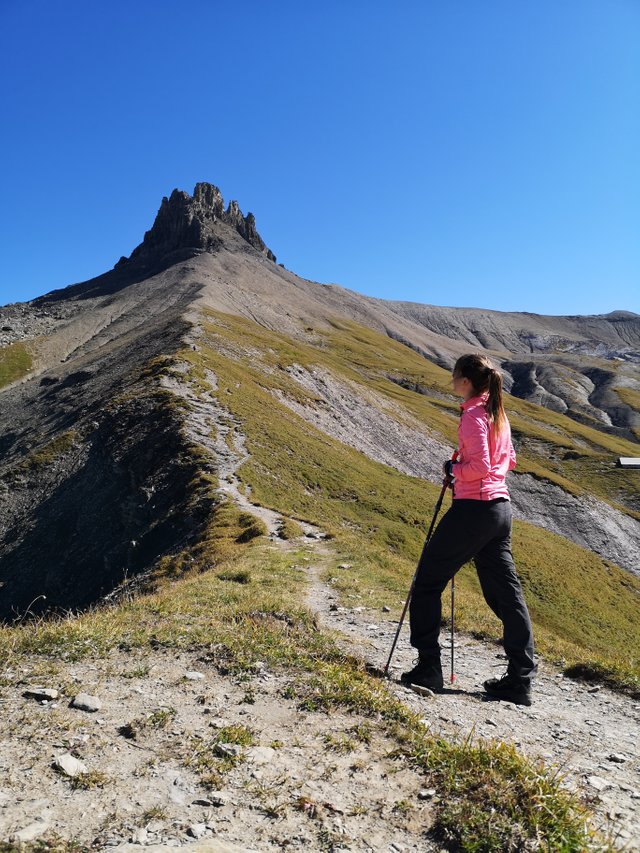 Von da auch ging es dann alles zurück über einen andere Grat auf der linken Seite der Alp.
---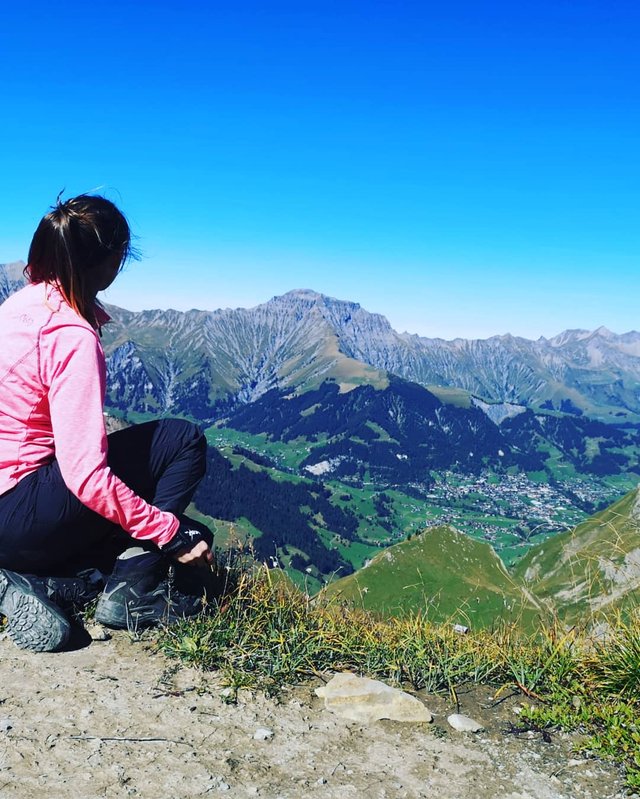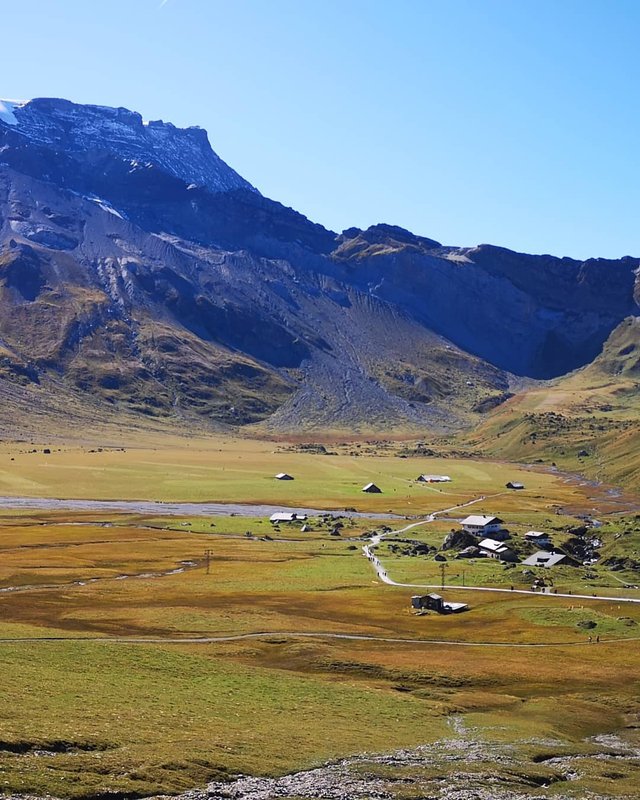 Und nach nur 4.30 h Laufzeit war ich bereits wieder wieder zurück auf der Engstligenalp.
Natürlich wollte ich nicht direkt schon wieder runter ins Tal sonder habe mich noch etwas in das Gras gelegt und die Sonne auf der Haut genossen.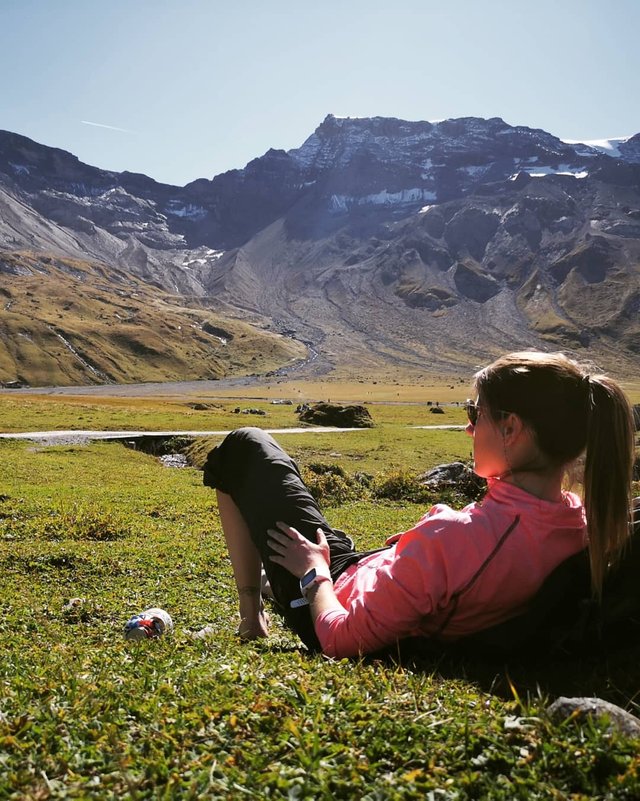 Es war nochmals ein wunderschöner Tag in den Bergen.
Danke Muttererde
---
View this post on TravelFeed for the best experience.