Indian Summer / Altweibersommer / Gracias Pachamama
Dear Steemians
Last weekend I did another hike, a little bit closer to my home.
The region of the bernese mountains is a big one, but my favorite one is where ever I am close to Eiger, Mönch and Jungfrau. These 3 Mountains, are close to eachother in a row. I got them as a tattoo on my leg as well.
We drove by car, passing Interlaken to Isenfluh.
From there we had to take a really small cablecar, I was quit scared!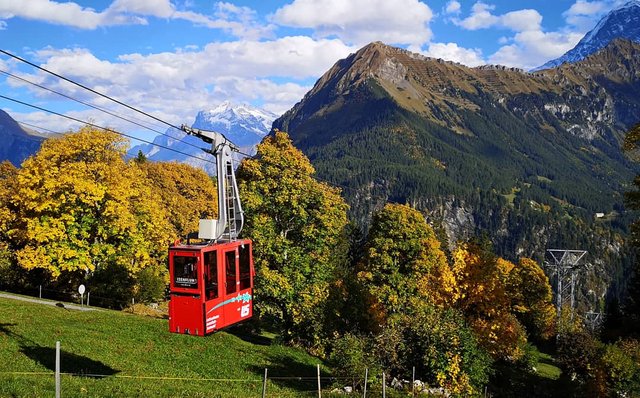 In there can fit 8 people or 1 Cow.
However we were up there, we got a coffee before starting, unfortunatly the clouds are too thik for the sun.
After walking maybe 30 minutes the sun came out at one point and it was getting warm.... and beautiful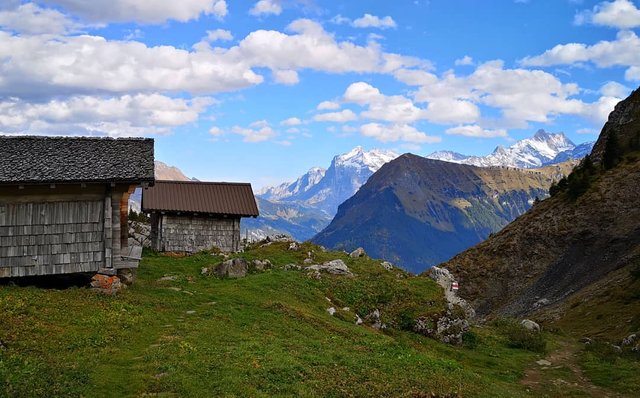 After a while we passed a small "alp" and a lake.
From there we had to walk up more and actually we wanted to go to "Bällehöchst", put for me the path was too small and I was so scared so I couldn't go there.
But then I decided to hike up to another "mountain" to the Sulegg. It was veery steep and I had to make another 300 meters of altitude.
But then up there I got this amazing view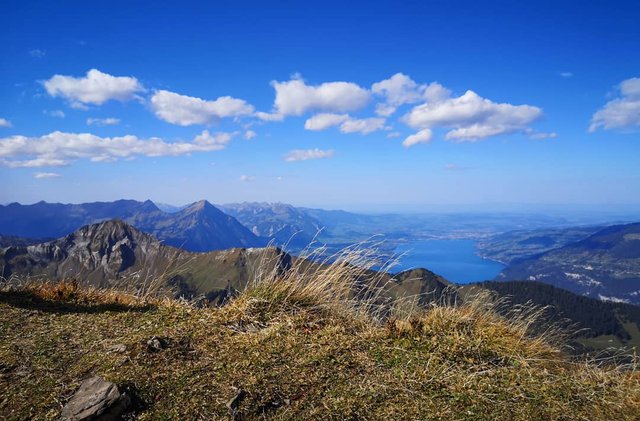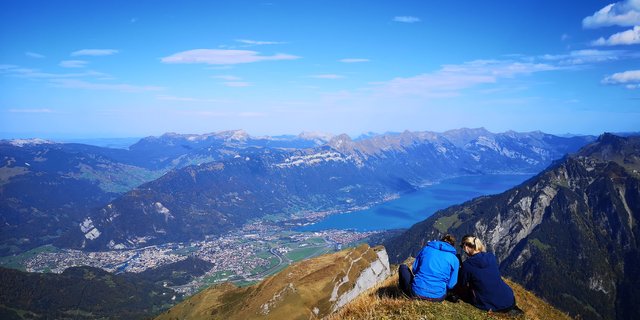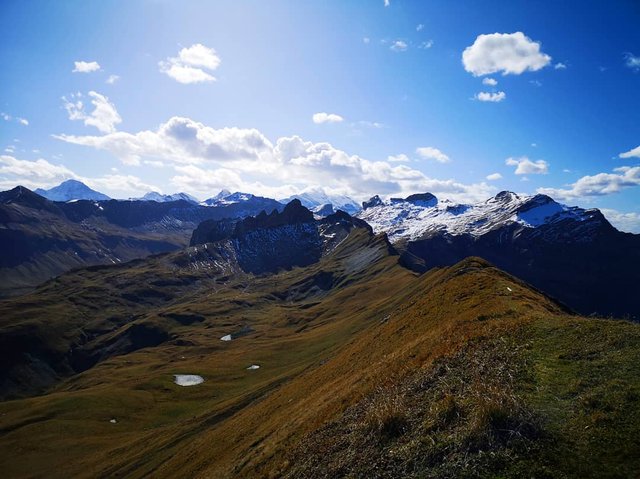 From up there you could also see the Lobhörner
A little later I met my friends again and we took an amazing funny picture.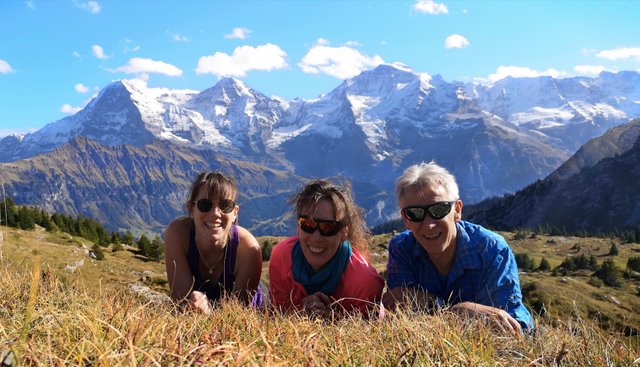 After a drink in the Lobhornhütte we walked back to the startingpoint, we reached the end after 4 hours of walking.
With the sun the trees were so amazing golden down there.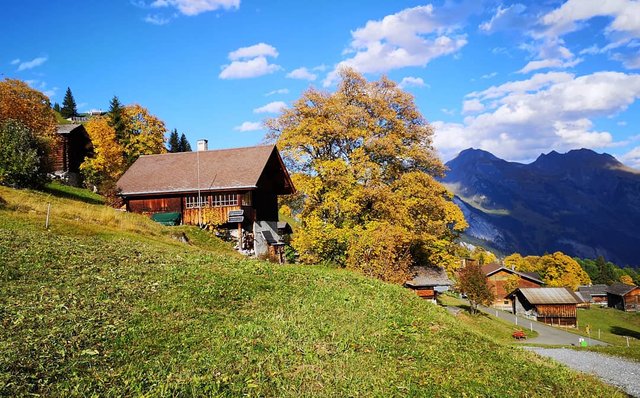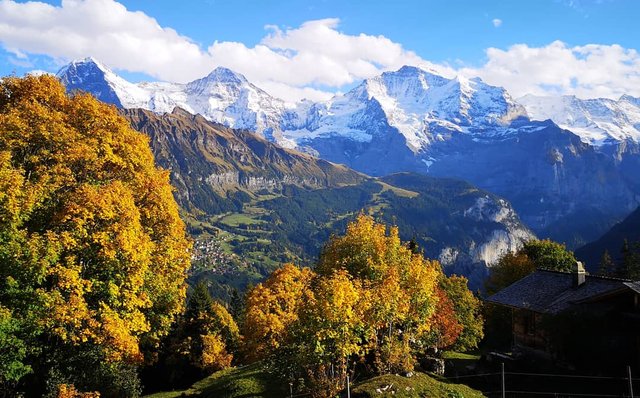 I loved it so much
Thanks Motherearth
---
Liebe Steemians
Letztes Wochenende habe ich eine weitere Wanderung gemacht, ein wenig näher an meinem Zuhause.
Das berner Oberland ist groß, aber mein Favorit ist, wo immer ich in der Nähe von Eiger, Mönch und Jungfrau bin. Diese 3 Berge, sind nahe beieinander in einer Reihe. Ich habe sie auch als Tattoo auf meinem Bein.
Wir fuhren mit dem Auto via Interlaken nach Isenfluh.
Von dort aus mussten wir eine wirklich kleine Seilbahn nehmen, ich hatte ziemliche Angst!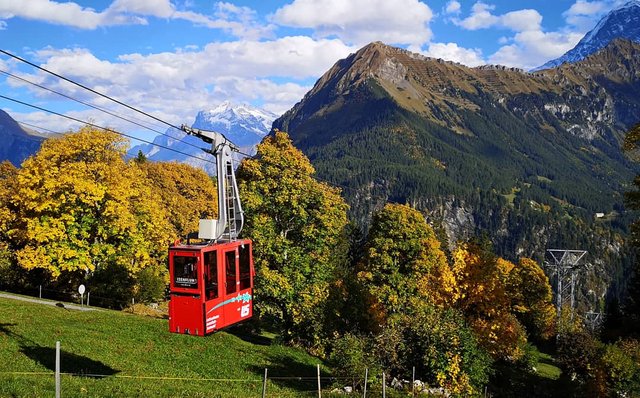 Darin können 8 Personen oder 1 Kuh fahren.
Als wir da oben waren, tranken wir vor dem Start einen Kaffee, leider sind die Wolken zu dick für die Sonne und so war es noch relativ düster.
Nach vielleicht 30 Minuten wandern kam die Sonne an einem Punkt heraus und es wurde warm....... und schön.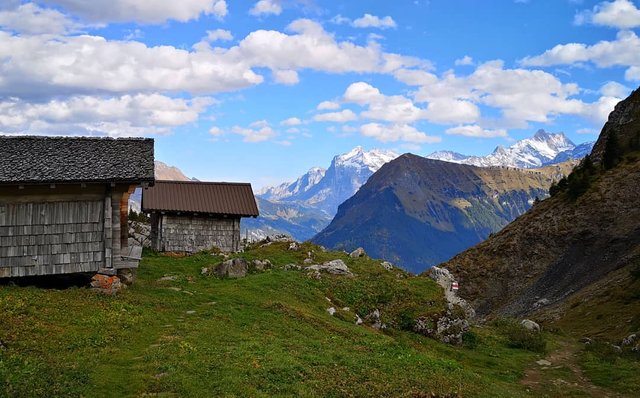 Nach einer Weile kamen wir an einer kleinen "Alp" und einem See vorbei.
Von dort aus mussten wir noch mehr hinaufgehen und eigentlich wollten wir zum "Bällehöchst" gehen, für mich war der Weg zu schmal und ich hatte solche Angst, dass ich nicht dorthin gehen konnte, danke Höhenangst.
Aber dann entschied ich mich, auf einen anderen "Berg" zur Sulegg zu wandern. Es war sehr steil und ich musste noch 300 Höhenmeter machen.
Aber dann da oben bekam ich diese tolle Aussicht.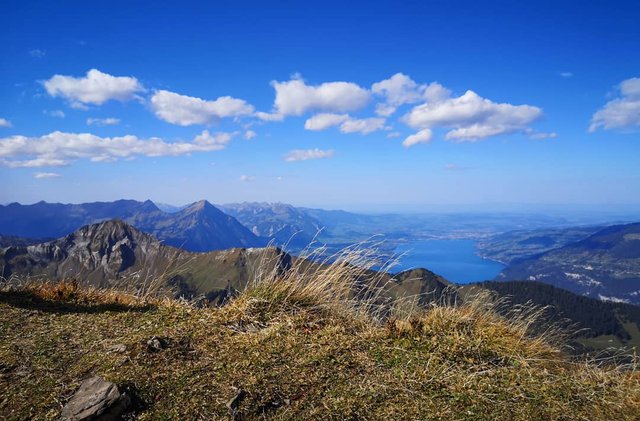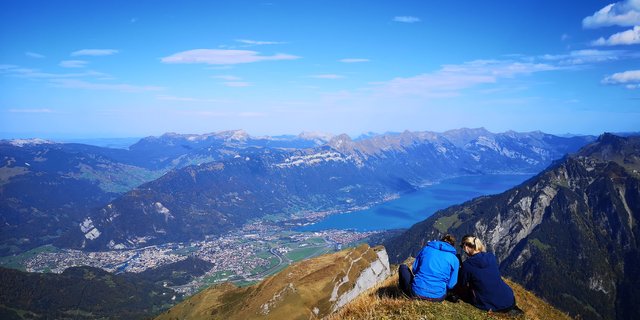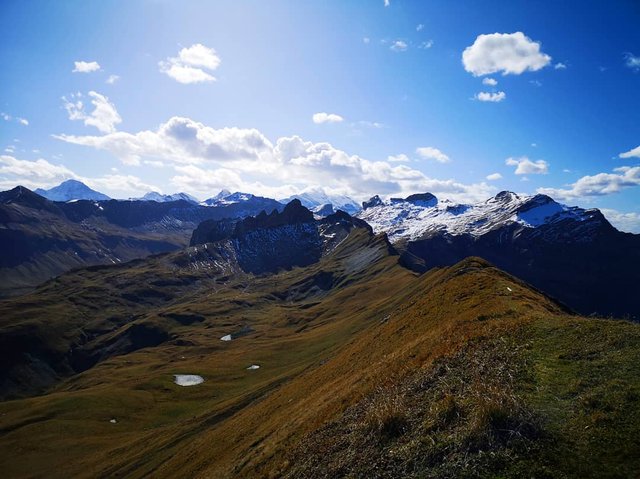 Von dort oben konnte man auch den Lobhörner sehen.
Wenig später traf ich meine Freunde wieder und wir machten ein unglaublich lustiges Foto.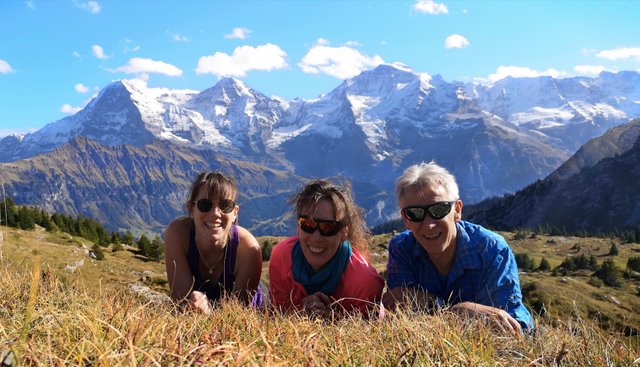 Nach einem Drink in der Lobhornhütte gingen wir zurück zum Ausgangspunkt, wir erreichten das Ende nach 4 Stunden zu Laufzeit.
Mit der Sonne waren die Bäume da unten so erstaunlich golden, dass ich nicht aufhören konnte Fotos zu machen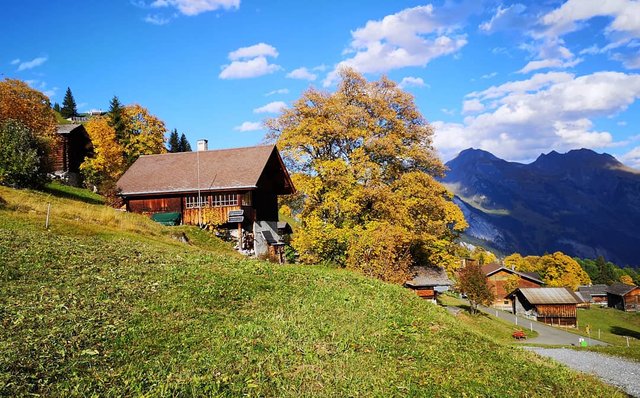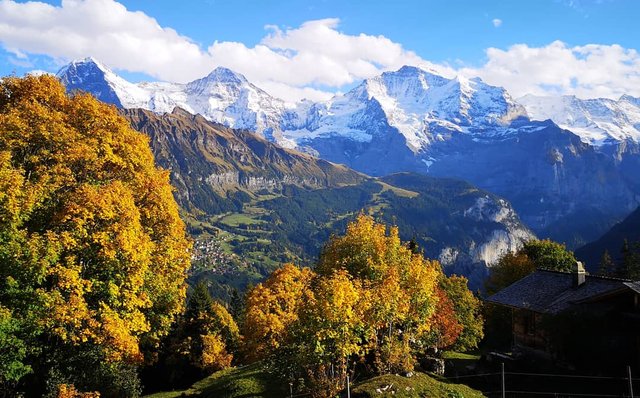 So liebe ich den Herbst
Danke Muttererde
---
View this post on TravelFeed for the best experience.