Berlin - Some days full of history / Berlin - Tage voller Geschichte
Dear Steemians
Liebe Steemians
In the last few days I was in Berlin. I met a Girl named Andrea in Chile last year and we traveled on the ferry together with Bettina. As Bettina lifes in Zürich we flu together to Berlin on Saturday.
With Easyjet we flu in less than 1.5 hours from Zürich to Berlin Tegel. There our friend Andrea was already waiting for us. Her apartment is in the middle of Berlin Mitte. So close to everything.
Die letzten Tage habe ich in Berlin verbracht. Ich habe Andrea getroffen, mit der ich letztes Jahr auf der Fähre zusammen mit Bettina gereist bin. Da Bettina aus Zürich ist, sind wir zusammen nach Berlin geflogen.
Mit Easyjet flogen wir in weniger als 1.5 Stunden von Zürich nach Berlin Tegel. Unsere Freundin Andrea hat schon auf uns gewartet. Ihre Wohnung liegt direkt in Berlin Mitte, nah an allem.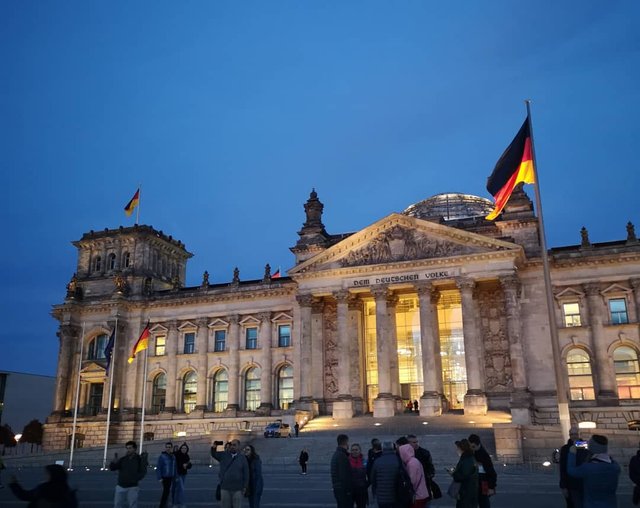 On our first evening we walked to the Reichstag and across the Brandenburgertor to the central station.
And later on the evening we had a big delicouse dinner with cheese and bread.
An unserem ersten Abend sind wir zum Reichstag und durch das Brandenburger Tor zum Hauptbahnhof gelaufen und dann ein köstliches Abendessen mit Käse und Brot gegessen.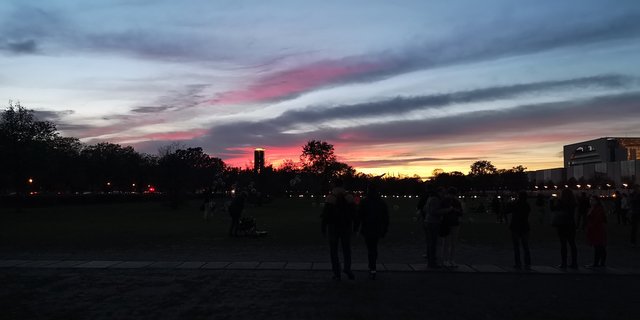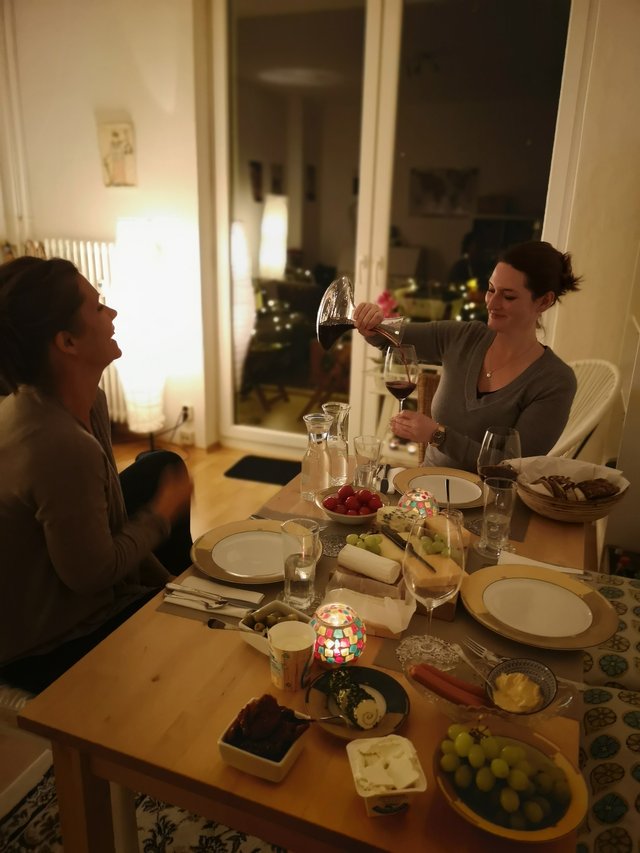 On the next day the weather was not that good and rainy. But however we wanted to see a little bit of Berlin. We drove to the East side gallery where still a little bit of the wall is with graffities.
Am nächsten Tag war das Wetter leider nicht sehr berauschend und es war regnerisch.
Trotzdem wollten wir etwas von Berlin sehen.
Wir fuhren erstmal zur east side gallery. Dort steht nämlich noch ein ganzen Stück Mauer, welche bemalen ist.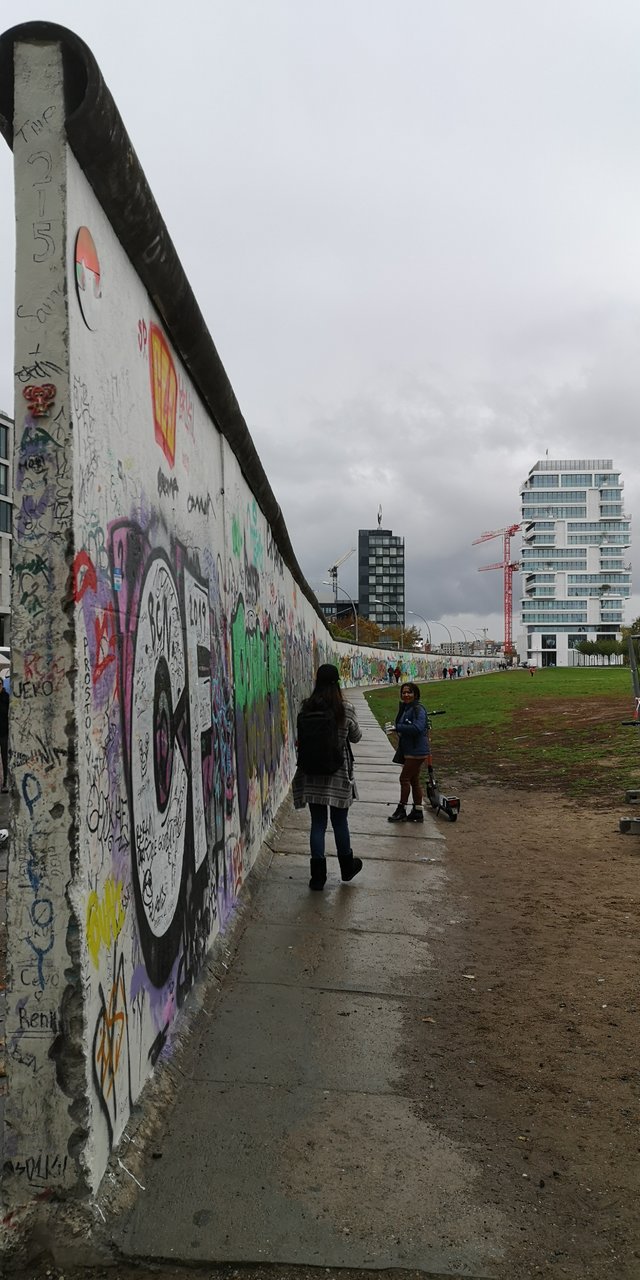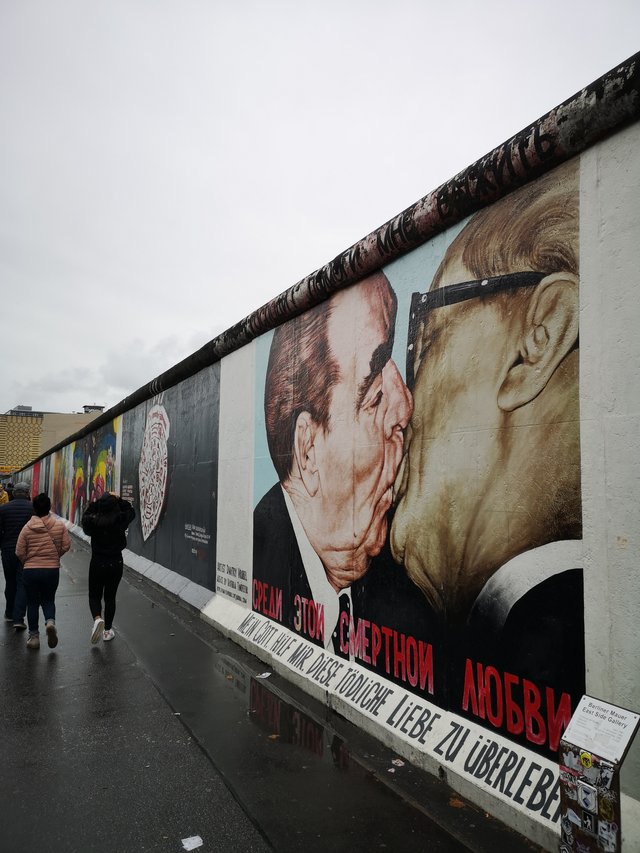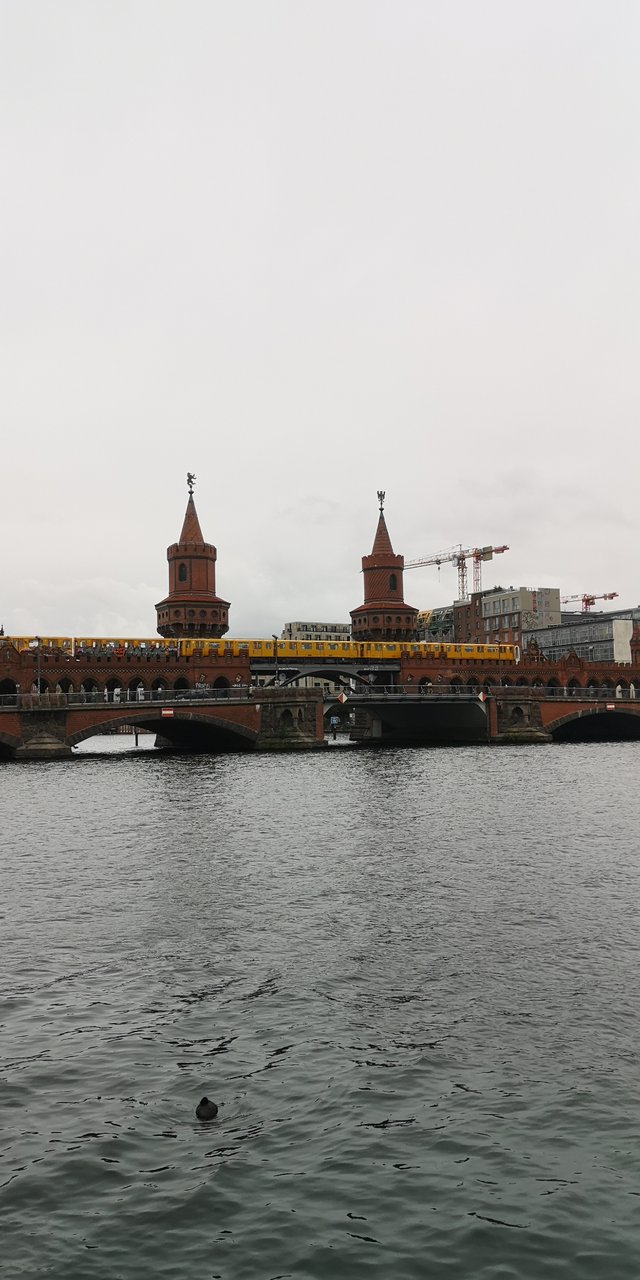 Later on we went to the Alexanderplatz where the tv-tower ist. There is also a world time watch.
Später sind wir zum Alexanderplatz gefahren wo der berühmte Fernsehturm steht und die Weltzeituhr.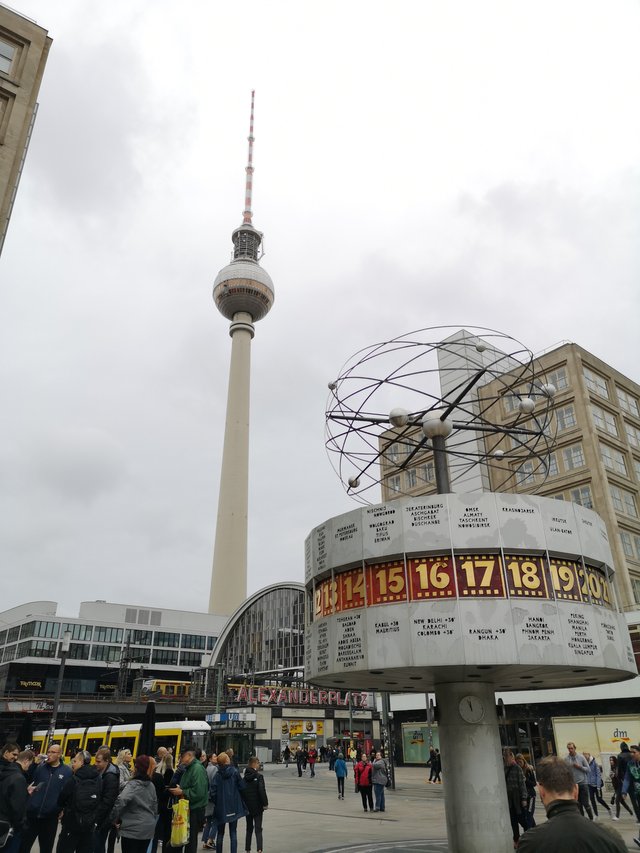 Close to the Ku-Damm is a Church. The Chirch was destroyed during the second world war. They didn't rebuild the church, only the tower still stays there. But next to the tower they build a new modern church.
In der Nähe des Ku-Damms steht eine Gedächniskirche. Die Kirche ist während des zweiten Weltkrieges schwer beschädigt worden. Die Kirche wurde nicht wieder aufgebaut, der Turm steht noch. Daneben wurde eine neue Kirche erstellt in ganz modernem Stil.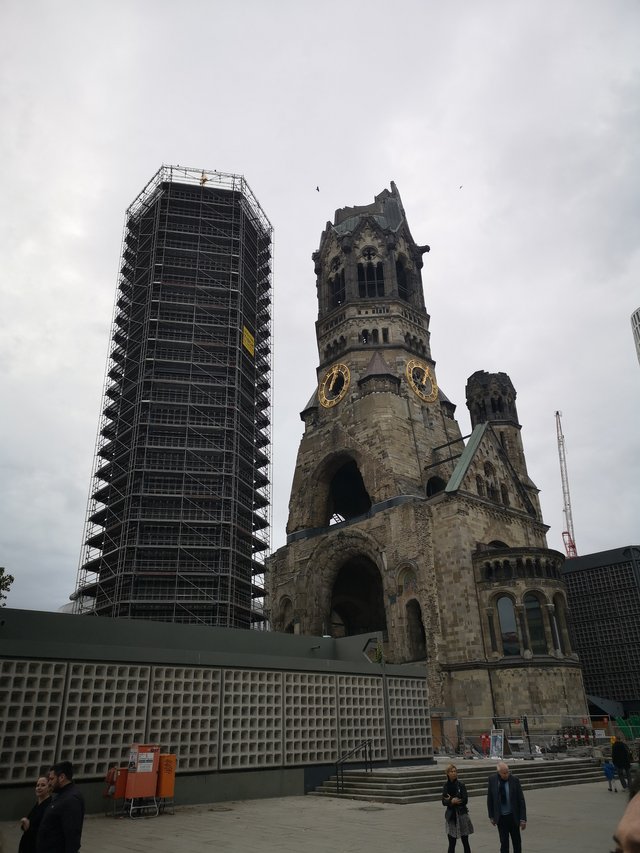 The next day the sun was there and we went again to the Brandenburgertor to take pictures and just next to it to the Holocaust Memorial.
The Holocaust Memorial is to the murdered jews of europe.
Am nächsten Tag schien die Sonne und so gingen wir nochmals zum Brandenburger Tor um Fotos zu machen und gleich nebenan zum Holocaust Manmhal.
Das Manmahl steht als Denkmal für die ermordeten und verfolgen Juden europas.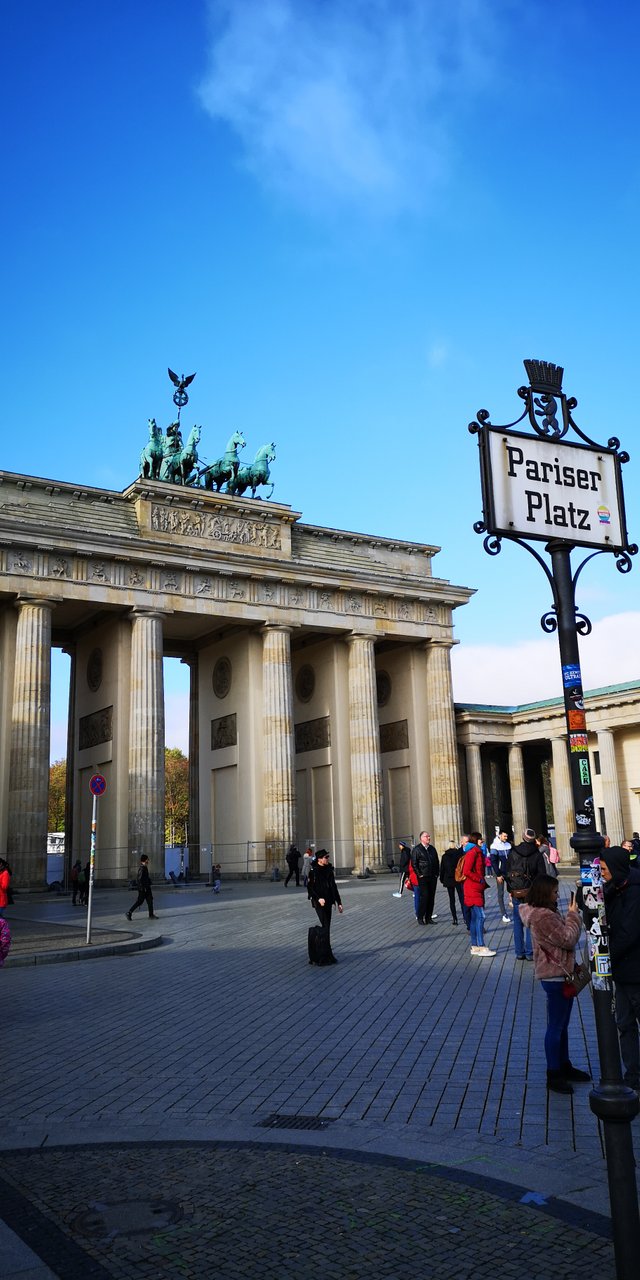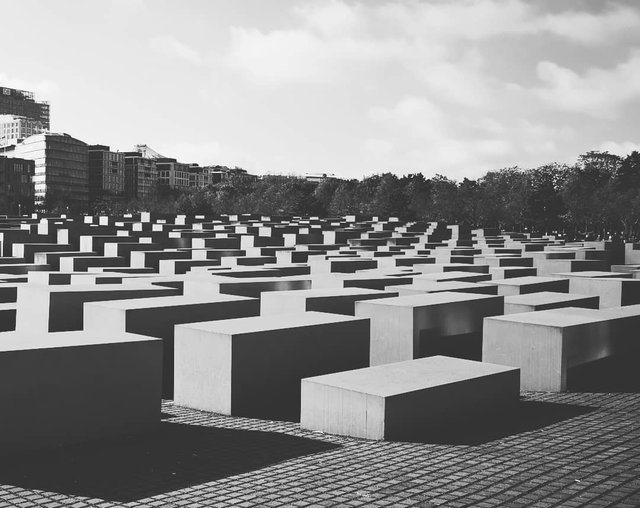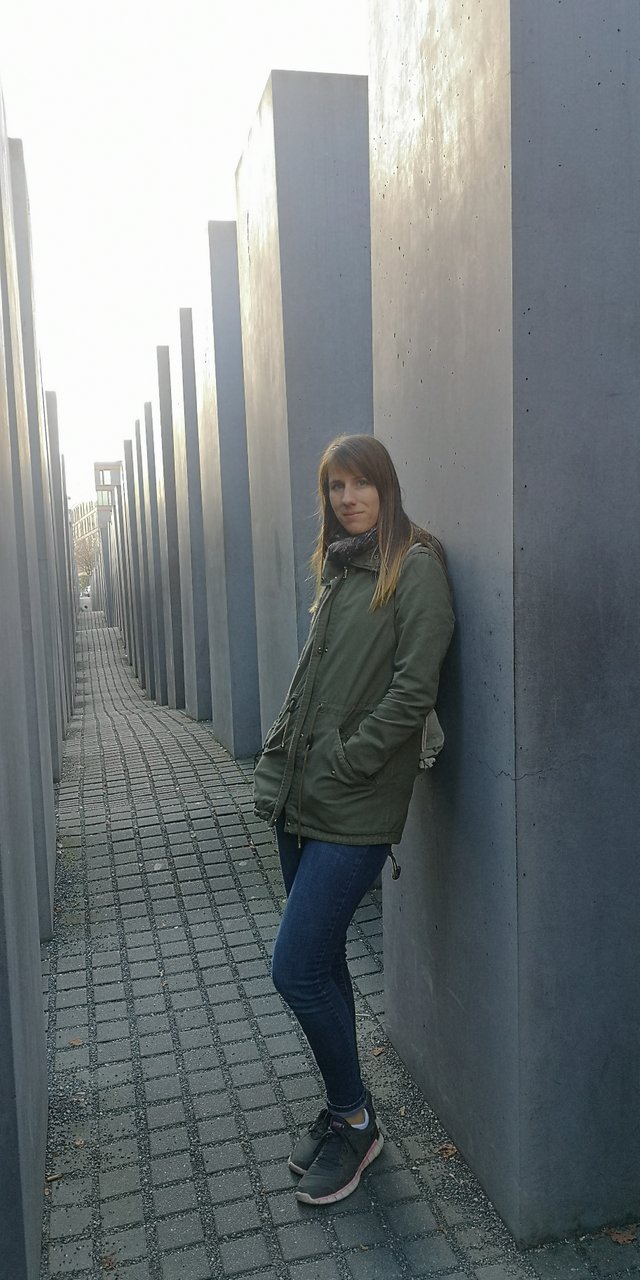 As well we went to see one part of the wall with the strip of death.
They built the wall within one day in 1961. From one day to the other east and west Berlin was seperated with a wall. And the wall was getting bigger and bigger.
Around 140 people only died at the wall while crossing it to west berlin during 28 years.
In 1989 the wall breaked down.
Germany has a lot of history.
Wir haben uns auch den Todesstreifen an der Ackerstrasse angesehen.
Die Mauer wurde während eines Tages in 1961 gebaut. Von dem Tag an war West und Ost Berlin getrennt durch eine Mauer während 28 Jahren. Im 1989 war der Mauerfall.
Deutschland hat so viel Geschichte, dass ich nicht alles hier erzählen kann.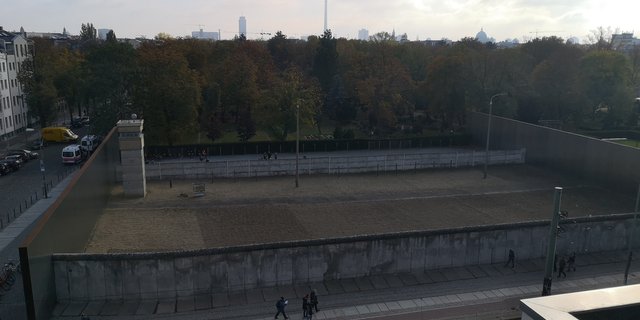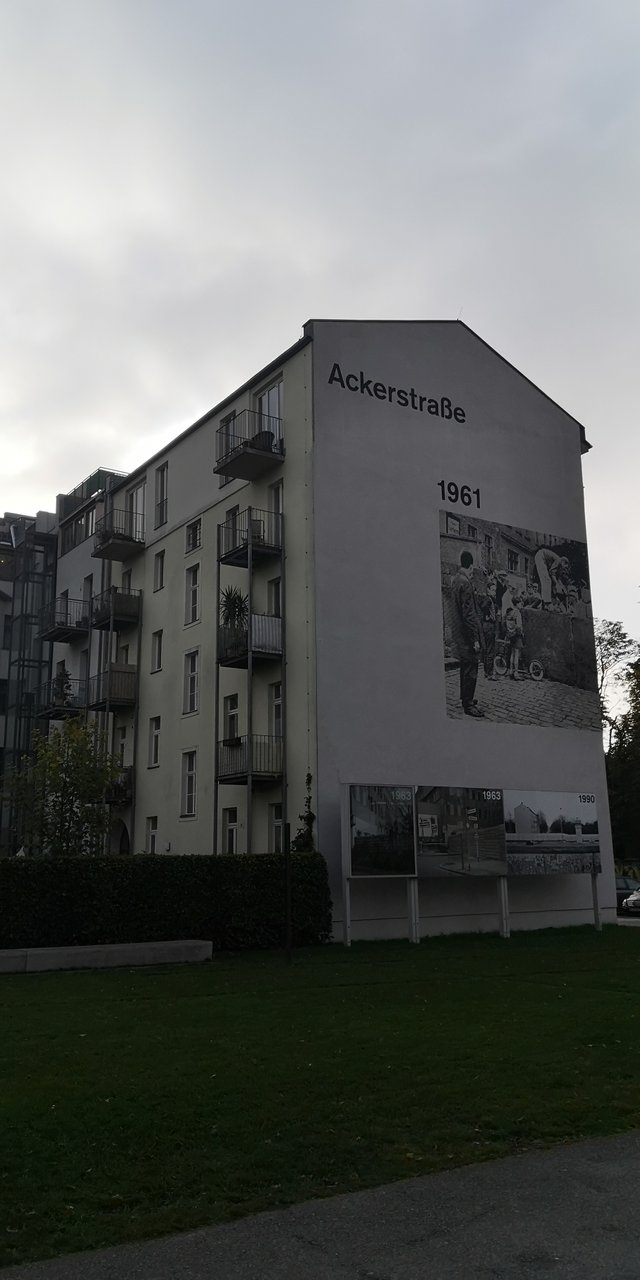 One evening we went to my first Basketball game. Berlin against Milano was playing. That was fun.
An einem Abend gingen wir zu einem Basketball Spiel Berlin gegen Milano. Es war mein ersten Basketball Spiel und es war ganz intressant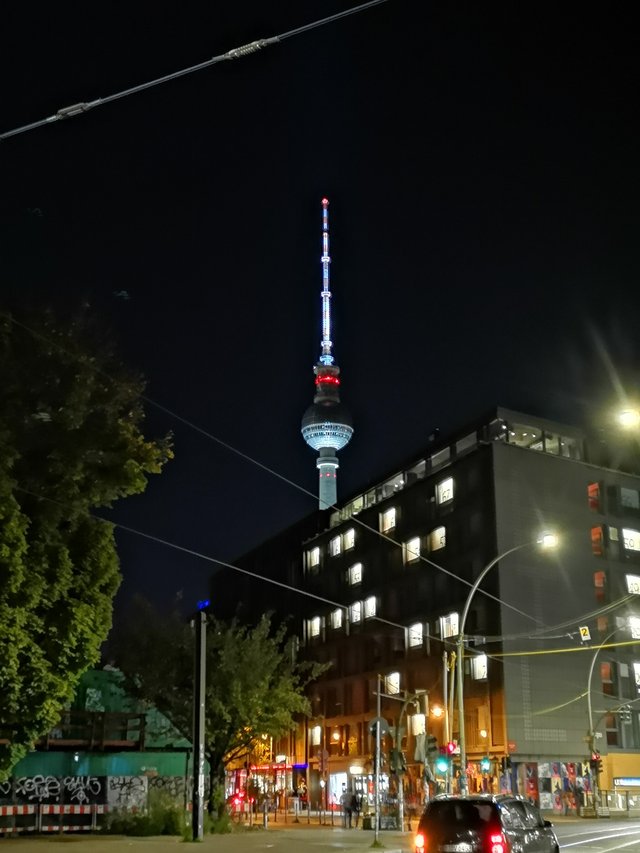 Also a visit of the Dom shouldn't missing.
Auch ein Besuch des berliner Doms sollte nicht fehlen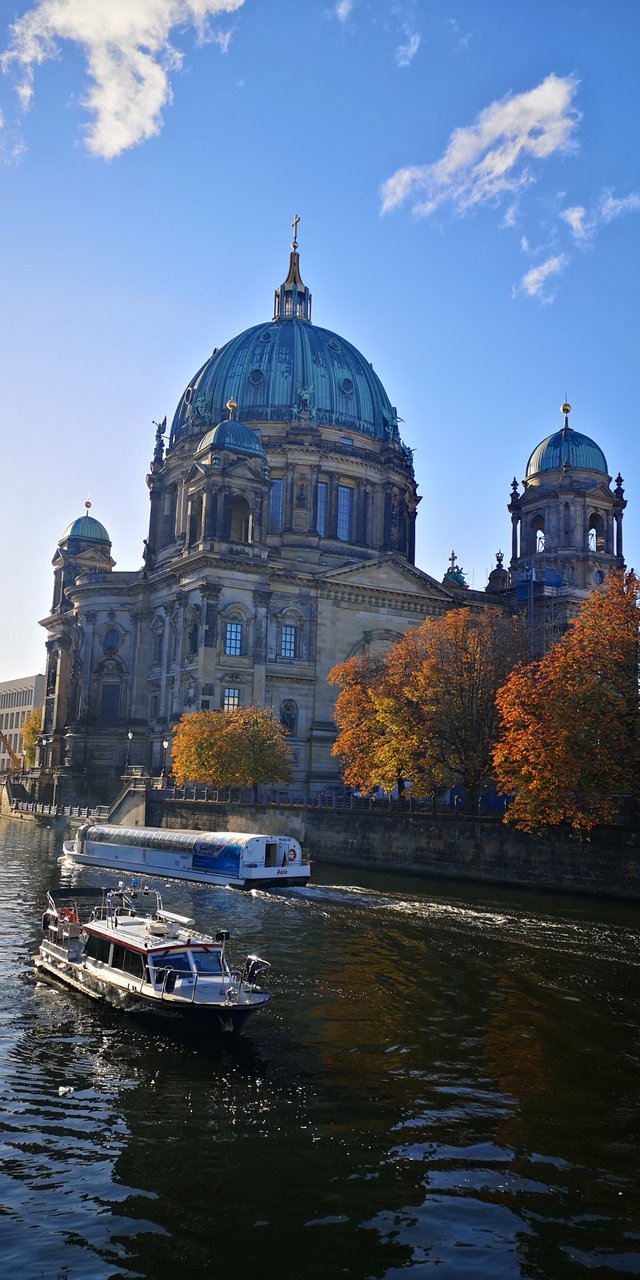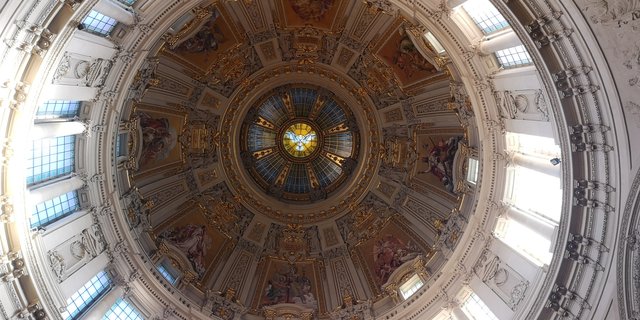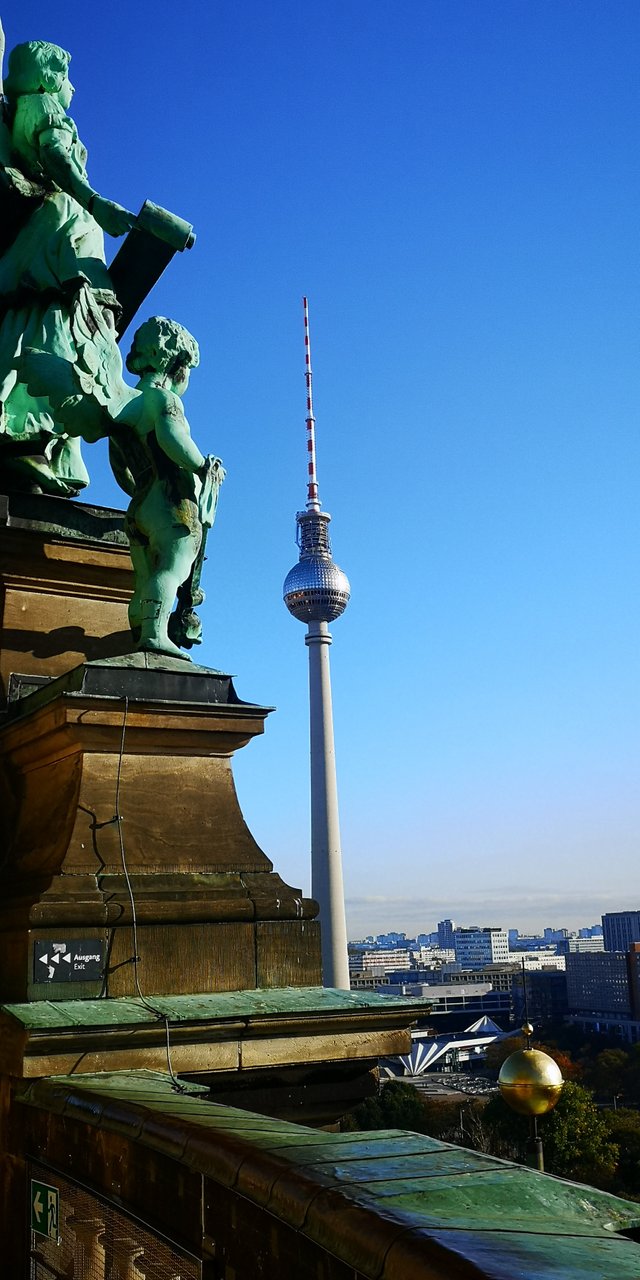 It was my third time in Berlin, and it's always beautiful there.
Es war mein drittel Mal in Berlin und es ist jedesmal wieder toll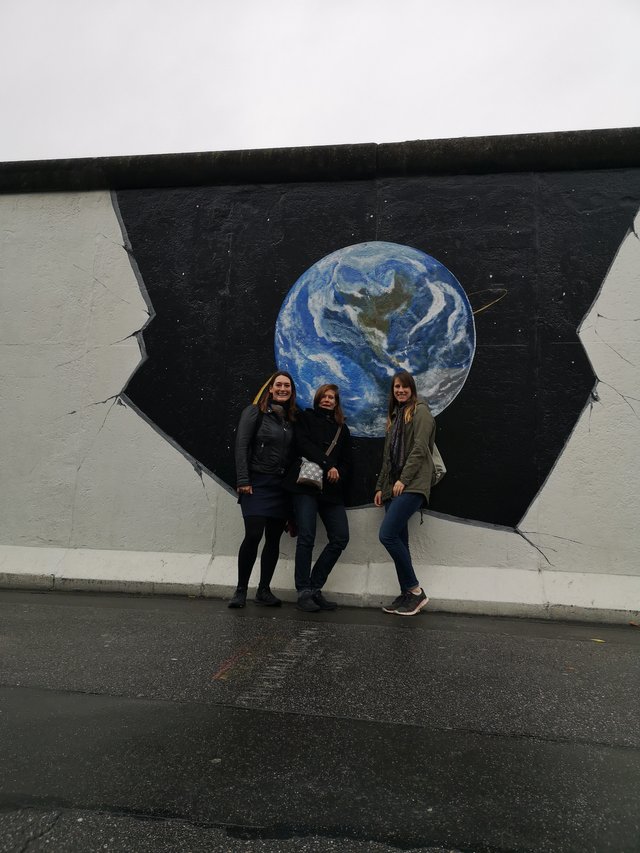 ---
View this post on TravelFeed for the best experience.