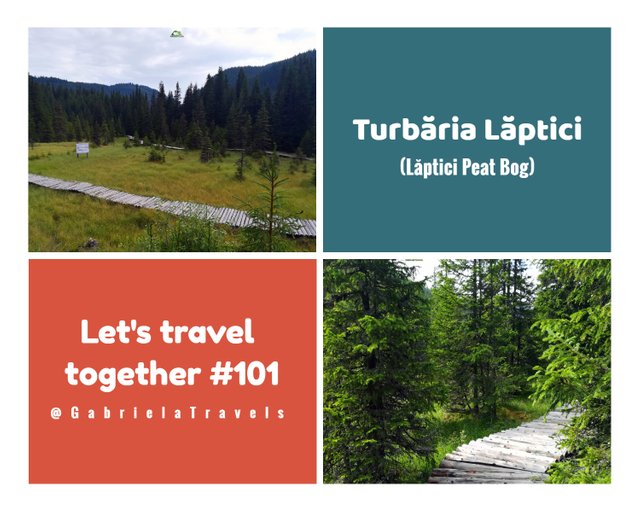 Still in the heart of the mountains but away from discovering a peak, a waterfall or a cave, you are going to see something unique from the usual adventures you get into.
More than anything, Turbăria Lăptici is not just a swamp but a place full of science, rare plants and lots of interesting things.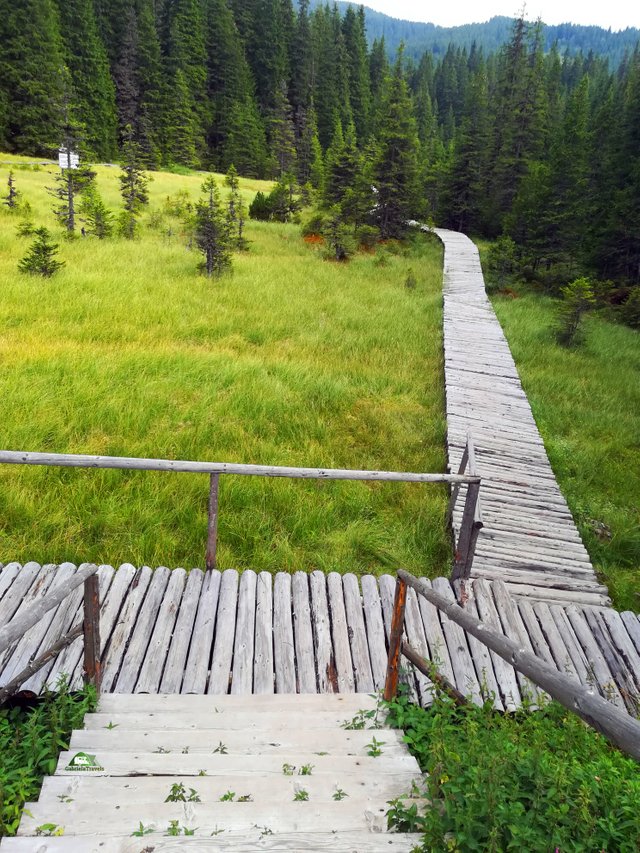 From the many beautiful things included in the heart of the Bucegi Natural Park, there is also something a little bit more different than the usual places you are attending to visit - Turbăria Lăptici.
Turbăria Lăptici is a protected area of high botanical interest, located in Dâmbovița County, at the edge of crossing another county called Prahova.
Being situated close to the mountains, the peat bog has an altitude of 1.500 m and it's covering a total surface of 16 ha.
Now maybe you are asking what is Turbăria Lăptici. This one is nothing else but an oligotrophic swamp located on the left side of Scândurarilor Stream which is home for a huge variety of flowers, herbs and moss, specific to a peat bog.
From the many species of plants, there are also some rare ones like: Picea abies, Betula pendula, Pinus sylvestris, Salix myrtilloides, Vaccinum vitis idaea, Salix retusa, Vaccinum myrtillus L, Juncus articularis & Juncus triglumis, Juniperus communis, Carex, Valeriana simplicifolia, Pinguicula alpina, Swertia punctata and Trifolium pratense.
When you think of the Bucegi Natural Park is very hard to imagine there is a swamp, because Bucegi are some of the most roamed mountains from Romania due to the beautiful landscapes and waterfalls it has to offer. Let's not forget about some of the most visited peaks from Romania.
That's why the swamp used to be visited only by the researchers and not by the many travellers who were coming in this part of the world...
...until the swamp has been properly arranged to make the tourists also check out something different than the many marvellous mountains. And that's how from an unnoticed swamp it turned into one of the most interesting destinations you could take advantage of while hiking Bucegi Mountains.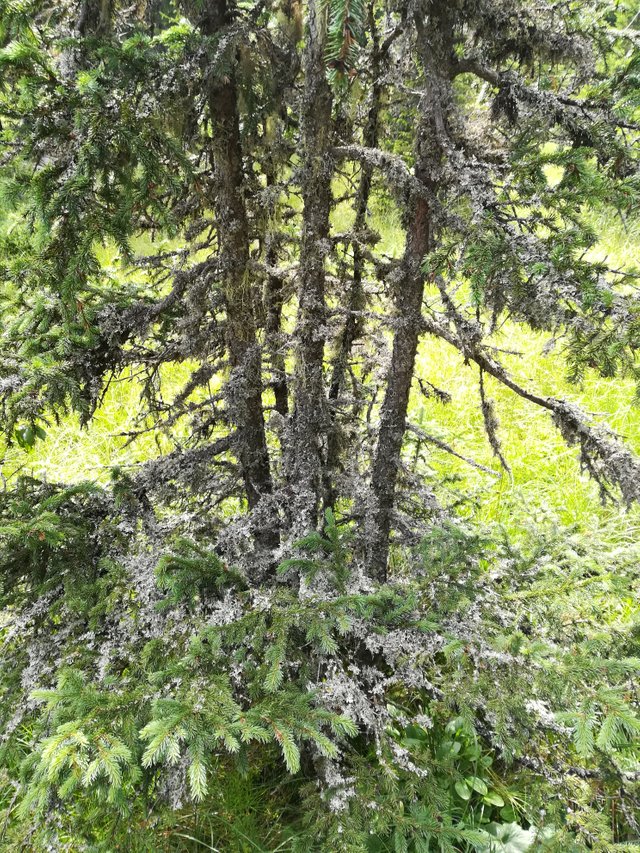 Being a peat bog is impossible to see the common plants you are used with, as some of them might get attacked very fast by the swamp.
That's why, while you walk along the wooden bridge and admire the rare plants, you will also see some less beautiful trees, like the one at the left.
This is mainly caused because of the specific fauna of swamps which can't live together with usual plants. That's how you will notice many decompositions and vegetal debris which with every passing year there are even more.
An interesting fact is that through the plant decomposition are obtained higher coals than the usual ones.
They are called pit coal and anthracite and they can be found only at swamps over thousands of years old.
The thickness of the peat bog layer is around 1 meter and the tourists can visit only a little part (800m) of the entire peat bog as it is not entirely well arranged yet.
| | |
| --- | --- |
Turbăria Lăptici is located in Moroeni Village, Dâmbovița County, and the access to the peat bog is completely FREE.
The swamp can be seen from the main road which connects Sinaia and Padina resorts and it can be visited only from spring to late autumn, during the winter being closed. The whole cinematic walk takes around 30 minutes.

SEE YOU IN THE NEXT TRIP! 🗾

All rights reserved.

You can find me on:
↪ DTube:
↪
Steemit Blog:
https://steemit.com/@gabrielatravels
↪
Discord: GabrielaTravels#0104
↪
Facebook:
https://www.facebook.com/gabrielaistraveling/
↪
YouTube:
https://www.youtube.com/gabiivdesign
↪
Instagram:
https://www.instagram.com/gabriela.tv/
↪
PayPal/Contact: [email protected]