Greek country fair!
Today I want to share with you an episode of my life in the Greek countryside. I'll show you how a village with 40 residents is becoming the host of hundredths of people for the biggest event of the year!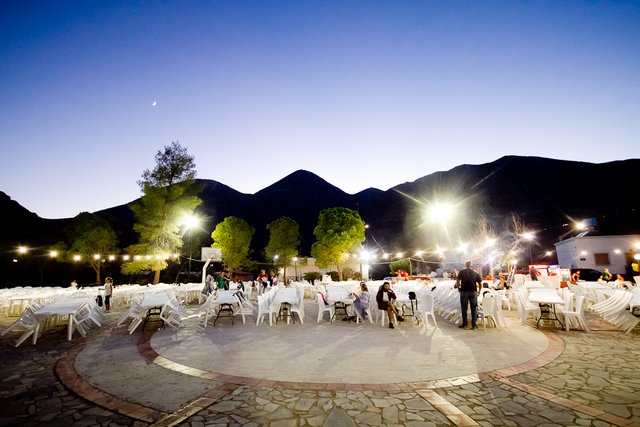 In Greece the three major Christian celebrations (Christmas, Easter and the dormition of Virgin Mary in 15 of August) are national holidays and a time for celebration for the whole population (it is something that goes beyond religion). And since August is the month that the majority of the Greeks are taking their vacations (I mean from those that can afford it), the 15th of August is a huge event for the villages and the countryside in general.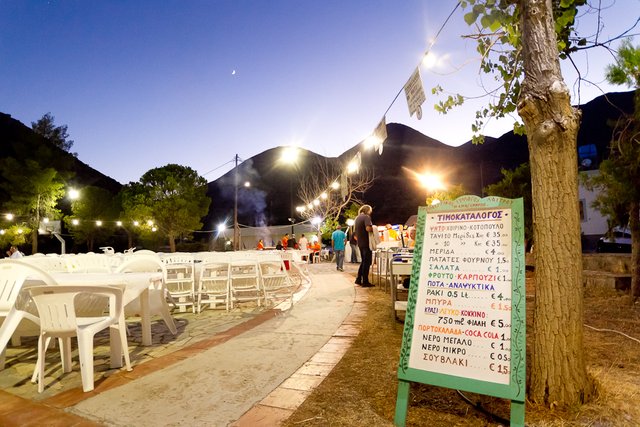 The village I am living in, is Lastros and you can find it on the north-east side of Crete, between the towns of Sitia and Agios Nikolaos. In 1920 it had 480 residents and although this number has been scaled down to the 1/12, most of the houses are well preserved and ready for the summer guests!
The preparations started long before the fiesta itself. The public square was filled with tables and chairs (plastic is fantastic!), a stage was made for the band, barbeques and refrigerators were placed on the spot and the whole thing was illuminated and decorated. Most of the work was done by volunteers, residents or non-residents that are having their vacations in the homes of their grandparents.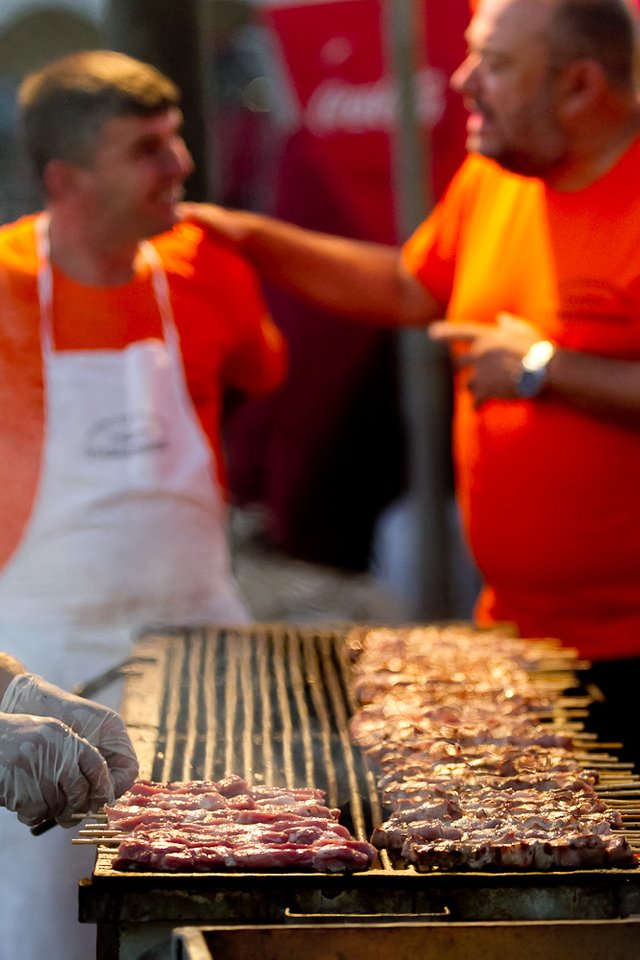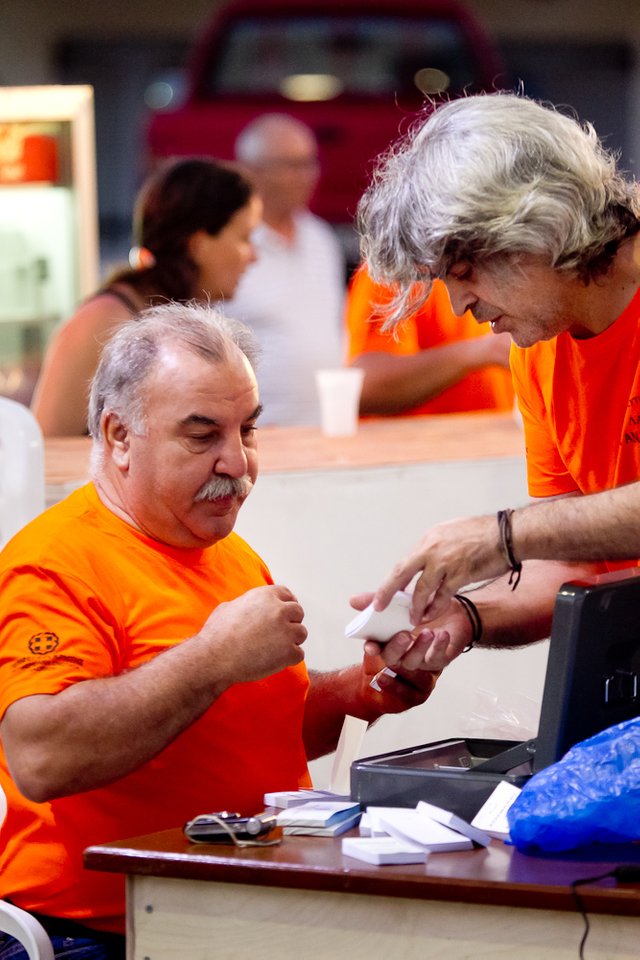 .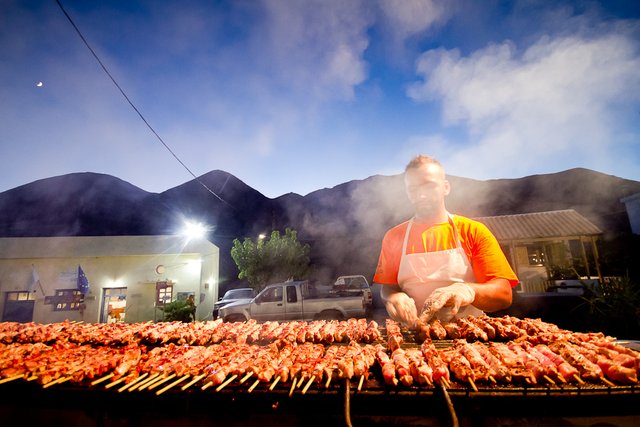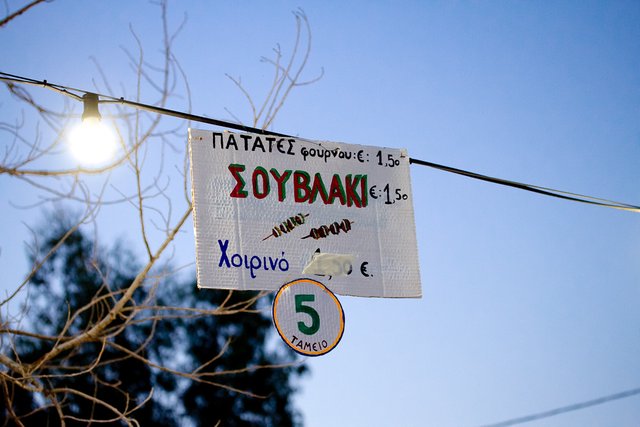 The country fair although it happens with the excuse of a Christian celebration is much more than that. It is an opportunity for an outlet at a place that amusements are rare, it is a meeting point for relatives and friends that see each other once a year, or even less and most important it is the proof that the village is still alive, showing that it can rally the community in order to pull it through!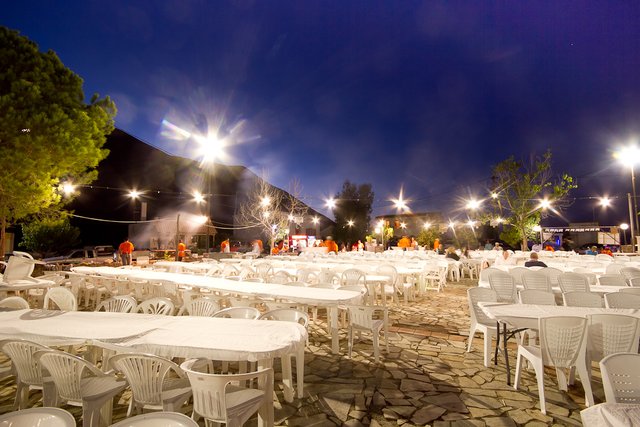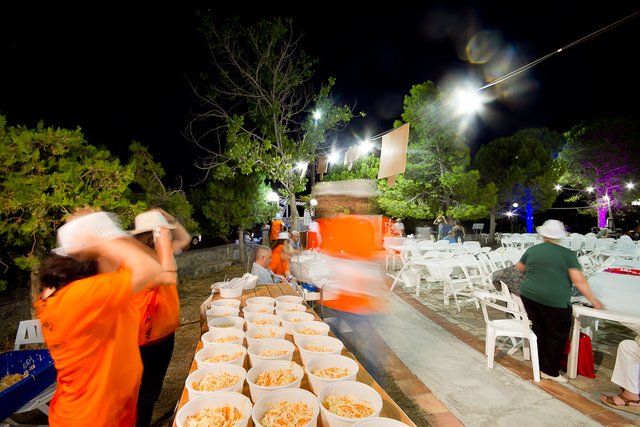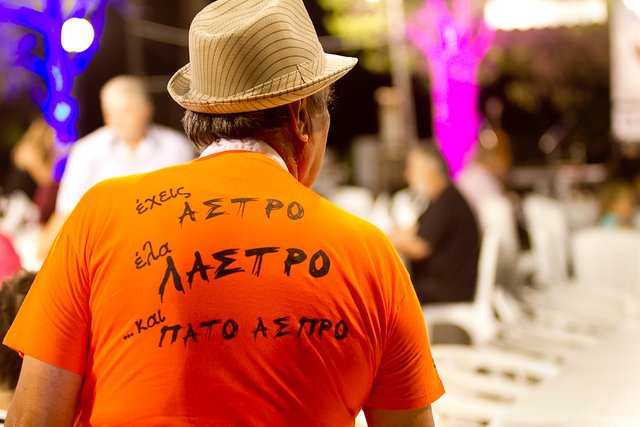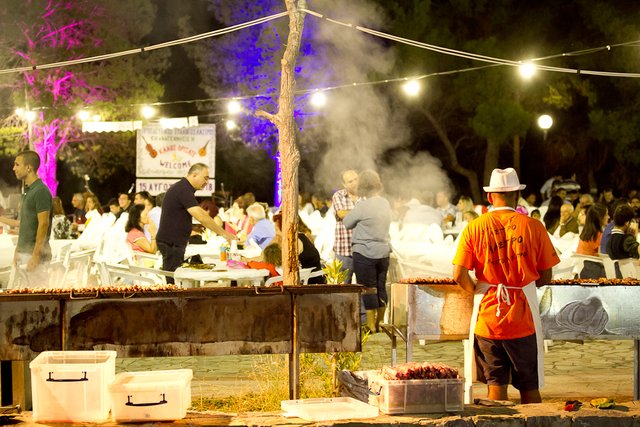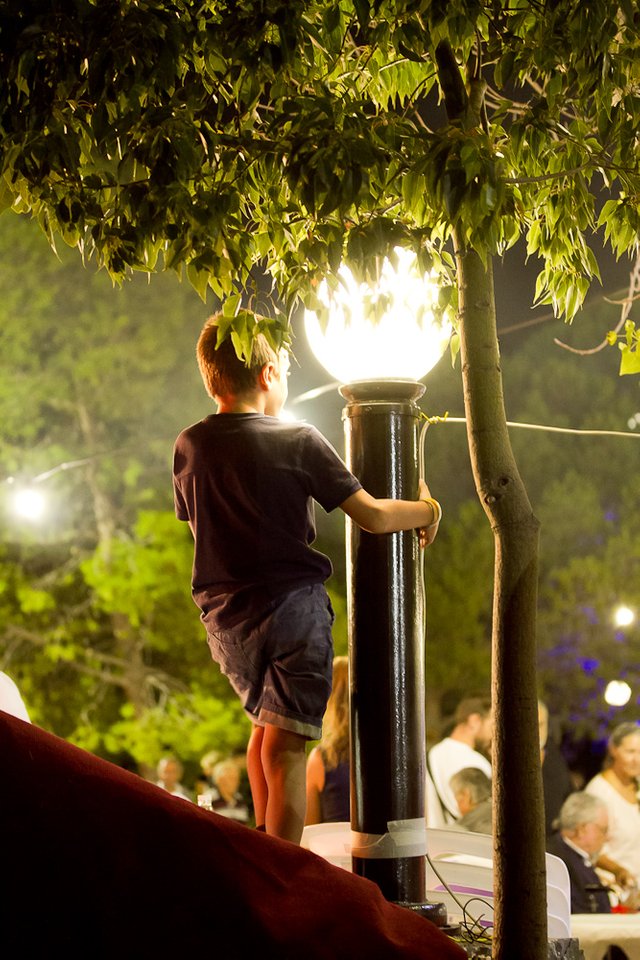 The fest spins around three linchpins.
The first one is food, lots of it! You can't have a proper celebration without meat. That's a tradition that goes way back and was kept even in times of poverty.
The second one is alcohol, lots of it! The traditional spirit that goes along every event of celebration (or grief as a matter of fact) is raki, a really strong alcoholic beverage that I have written about, in this previous post.
The third one is loud music and "relentless" dance, all night long :)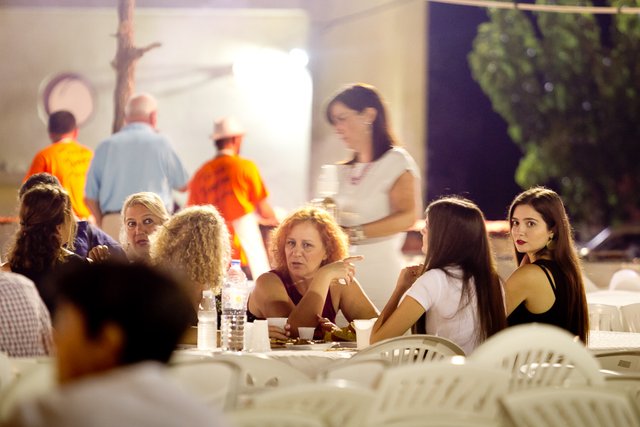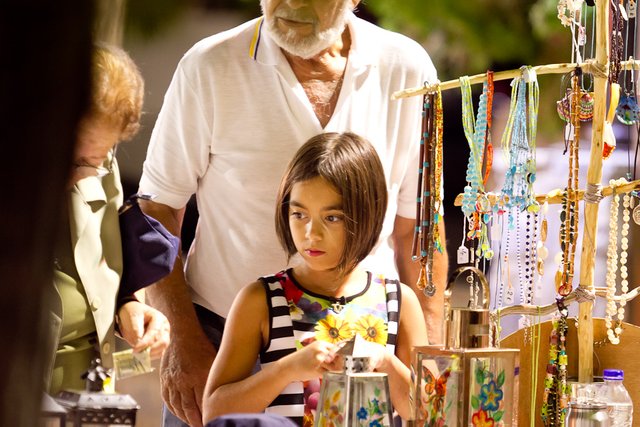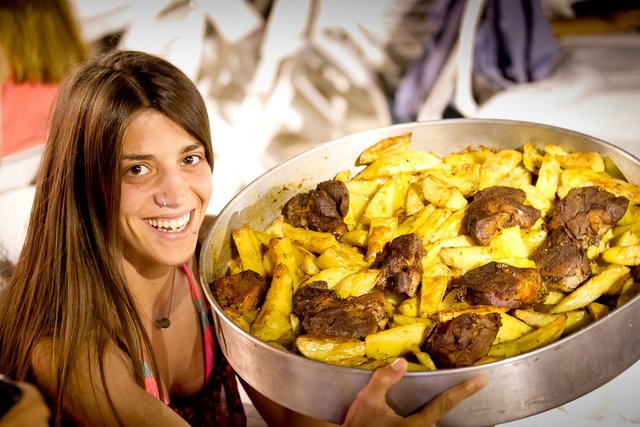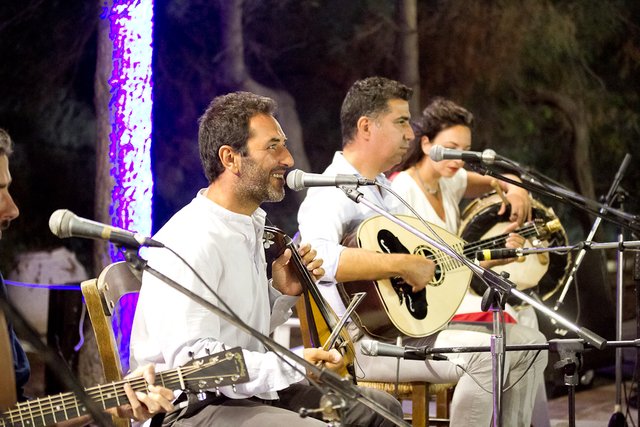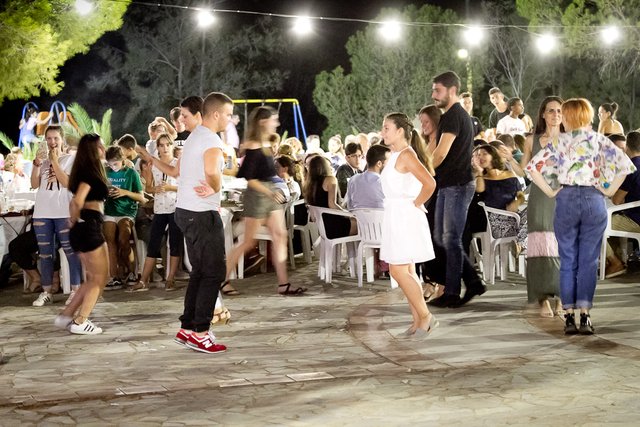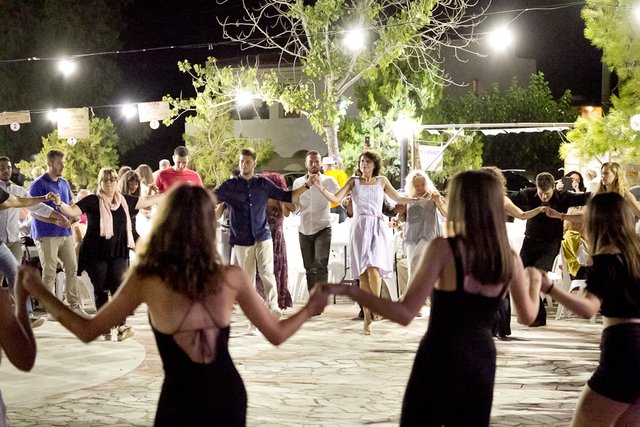 If you ever happen to be on Crete, or any part of the Greek countryside in August, search for a fair next to you. It is an experience you'll live to remember!
All the pictures and the words are mine.
Thank you for reading and if you want to know more about me you can check out my introduction post.
Commenting, upvoting and resteeming are highly appreciated!