The Silbo Gomero
The most unique cultural trademark of the people of La Gomera is the silbo gomero, a whistled language which has been named a Masterpiece of the Oral and Intangible Heritage of Humanity by UNESCO. We had the chance to hear it in action, while at the Mirador Abrante.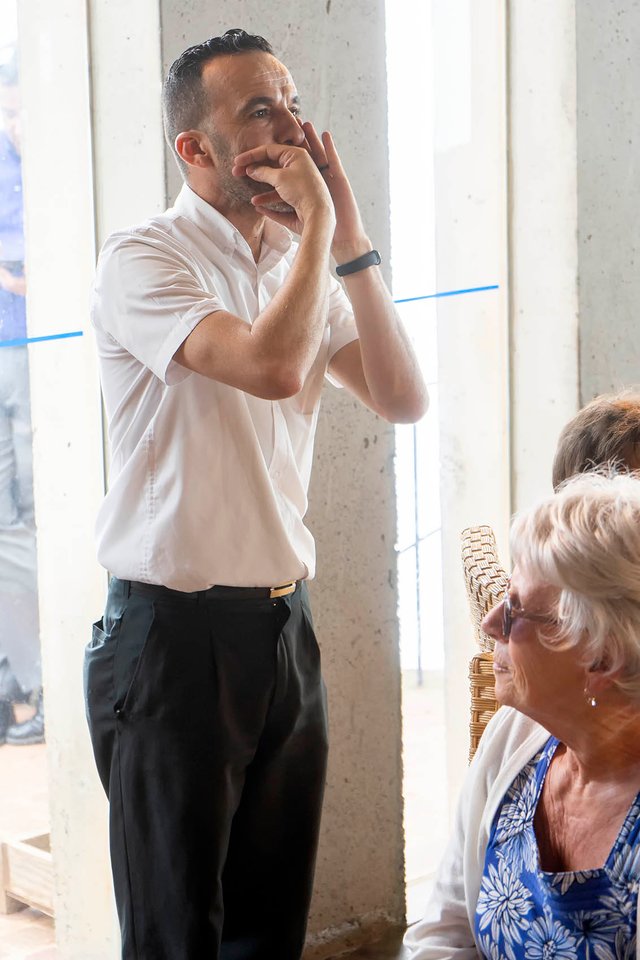 In front of a group of tourists, a waiter took the scarf from one lady, and placed it around the neck of a different woman. Also, he hid €20 in the hood of another person's sweater. Then, another guy from Gomera entered the dining room, and began whistling with the waiter… within no time, the second guy had returned the scarf to its rightful owner, and found the hidden money.
Today, the silbo gomero is taught in schools on the island, as a required language alongside Spanish and English. Of course, its authentic purpose has vanished with the advent of cell phones, but the people of La Gomera seem to understand its patrimonial importance, and don't want to see it die out completely.
Via the video you have the chance to listen to the silbo gomera, at one part you can hear how the woman next to the person whistling is telling him what to say in silbo. For example Auf Wiedersehen (which is German for goodbye), Gute Reise (have a good trip, also in German) or Au Revior which is goodbye but in French. Then the audience got challenged to guess what he's whistling, can you figure out what he's saying?
Have you heard of silbo before?
From our Travel Blog
---
View this post on TravelFeed for the best experience.