Ek' Balam a Mayan archaeological site
Today I am going to talk about a magical place near Valladolid!
EK' BALAM a Mayan archaeological site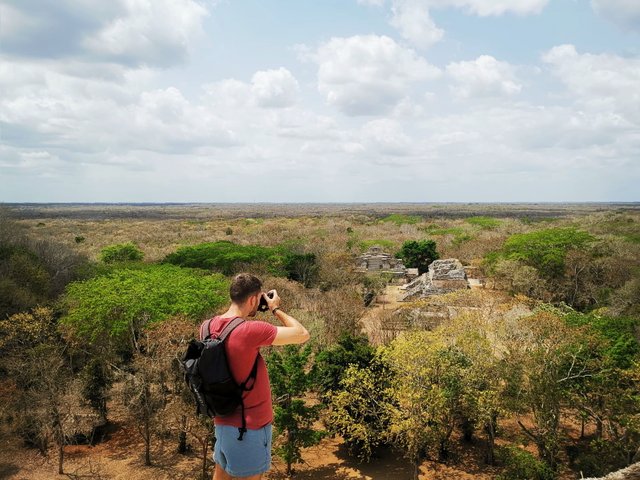 Ek' Balam is a Mayan archaeological site in Yacután Mexico. Located in the Northern Maya lowlands, 25 kilometers north of Valladolid.
The Ruins are beautiful and nice preserved. A walk through this place lets you dive in and wonder how the life must have been hundreds of years ago.
How did they build pyramids like this without all the machines that exist today?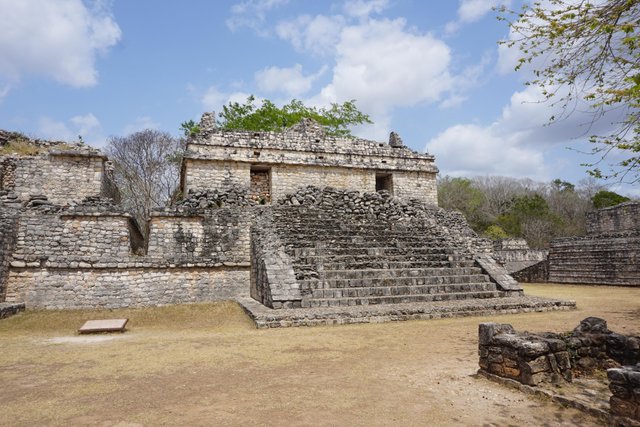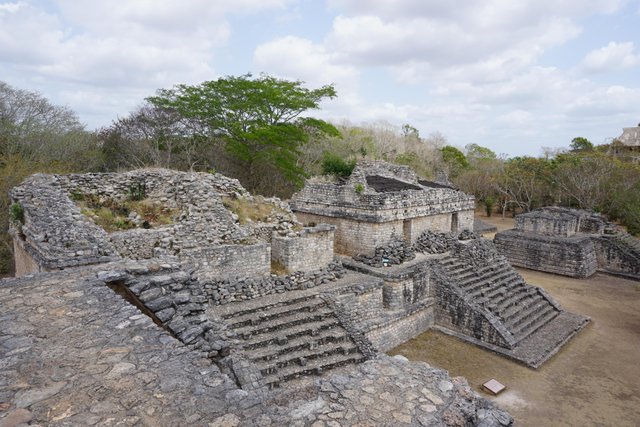 We were taking a lot of pictures of the Ruins and even climbed up the stairs to get a view of the surrounding area which blew us away!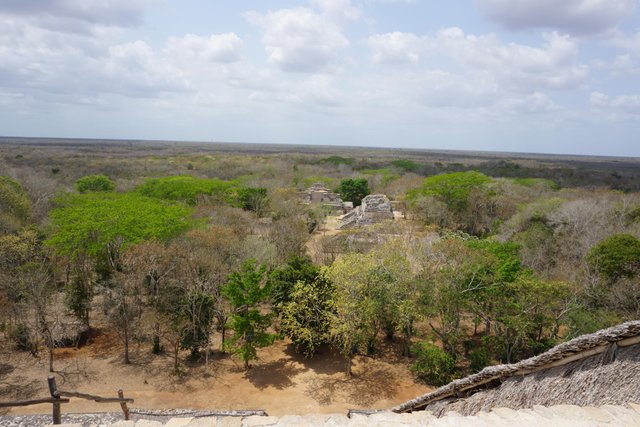 This place is much quieter than the famous Chichen Itzá!
A little bit of the story behind it
The place exists since around 300 AD, with the peak in the late classical period until it lost its importance around 1000 AD. The most important ruler was Ukit Kan Le'k Tok and ruled the city for more than 30 years (770 to 801).
Archaeologists started digging in 1996 and found this important hidden city.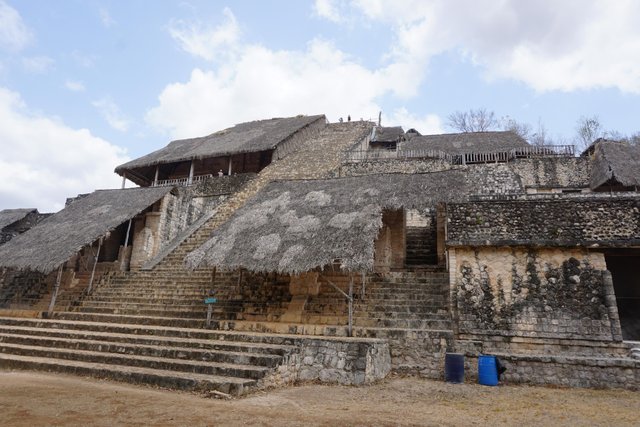 Cenote Dulce Azul
After our visit we drove to one of the many Cenotes around the area called Cenote Dulce Azul. What seemed like an uninteresting place at the beginning turned out to be a treasure. We were told that this 3 Cenotes were recently opened for tourists so we were totally blown away by its beauty.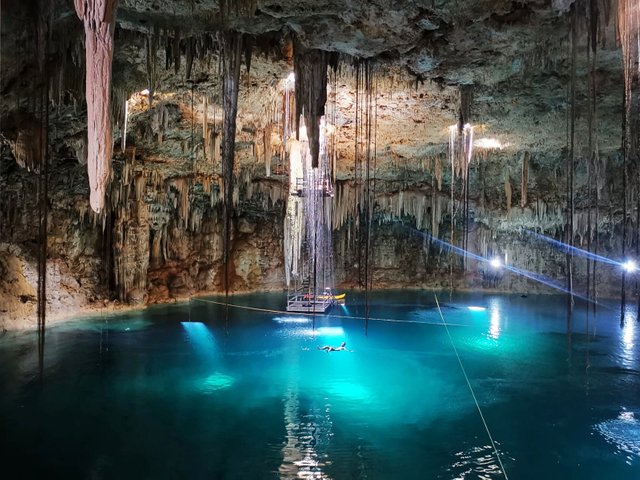 In Yacután you will find the world's most beautiful cenotes and rivers that flow underground. The last visitands just left and let us enjoy this place alone. The water, the walls and the sun shining in made it feel unreal.
After a great day we went back for dinner and went to our hotel.
So thanks a lot for reading my post. I will keep you posted!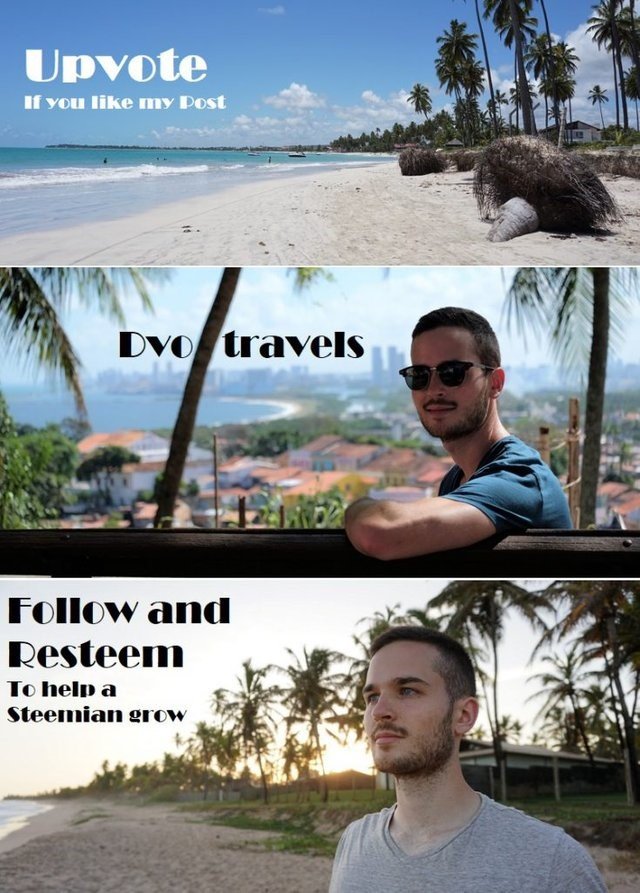 Links:
website: http://perfspots.com/dvotravels
steemit: https://steemit.com/@dvotravels
instagram: https://www.instagram.com/daveone91/ here i book flights: https://goo.gl/HRhxoy
here i book hotels: https://goo.gl/9UxEDR
more links: http://perfspots.com/links