Discover Cesky Krumlov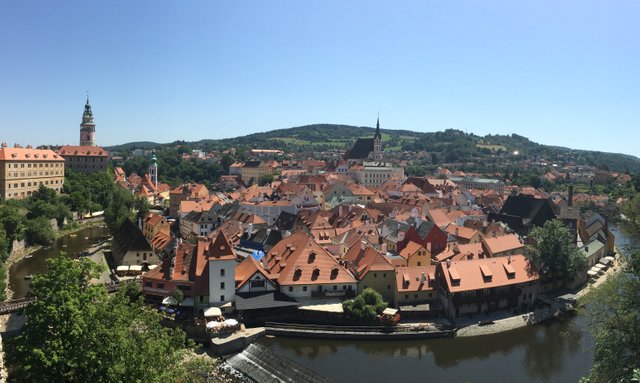 First of all I would like to wish all of you all the best for 2019 and may this be the year you discover EuroVelo! As for myself, this year I would like to explore more of EuroVelo 7 north of Berlin and be more active here sharing with you all my discoveries, also I wish a great year for Steemit which I'm sure will eventually become the best platform for blogging in the Universe.
So, if you choose to discover Czech Republic by bike, EuroVelo7 will eventually take you to the medieval town of Cesky Krumlov.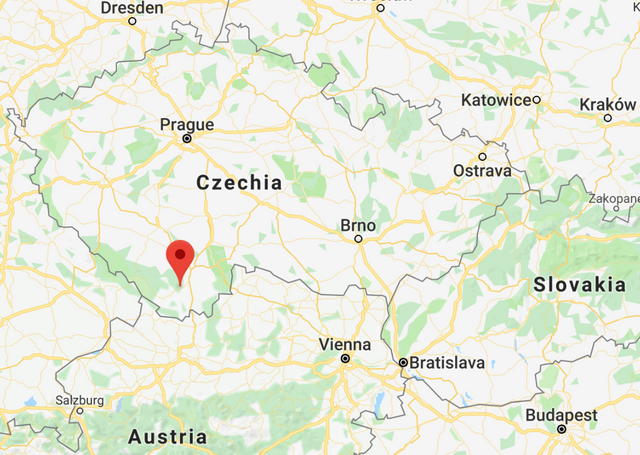 I only had one morning to explore this beautiful town and I think I've used it well. I've started the day by having a great cup of coffee at Egon Cafe followed by an excellent breakfast, then continued with a visit to the museum next door before going for a walk to the castle and finishing by having a tour of the castle's garden.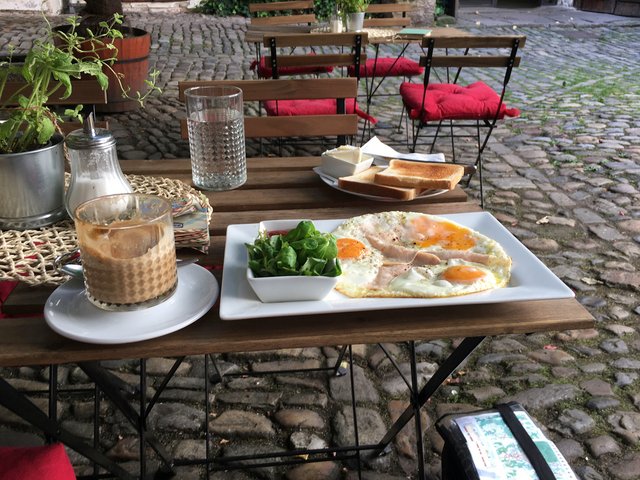 The czechs love their ommelette, me too!
I found out about this cafe when I checked in at pension Lantern, the hosts offered breakfast here for their guests and if I remember well the coffee was free, now that's true czech hospitality, I still remember that morning to this day.
Finished the breakfast and went straight next door to visit the Egon Schiele Art Centrum. There is a permanent exhibition documenting the life and work of Egon Schiele who was an Austrian painter considered to be an early exponent of Expressionism and a major figurative painter of the early 20th century. Also there are other rotating exhibits of both classical 20th century and contemporary art. Let's have a look inside!
I personally liked a lot Egon Schiele Art Centrum, I definitely recommend to go there for a visit if you plan a trip to Cesky Krumlov in the future. The entrance cost for an adult is around 7 EUR and combined with a good coffee next door makes up for a nice break outside of the castle. Speaking about the castle, it's our next stop!

Cesky Krumlov Castle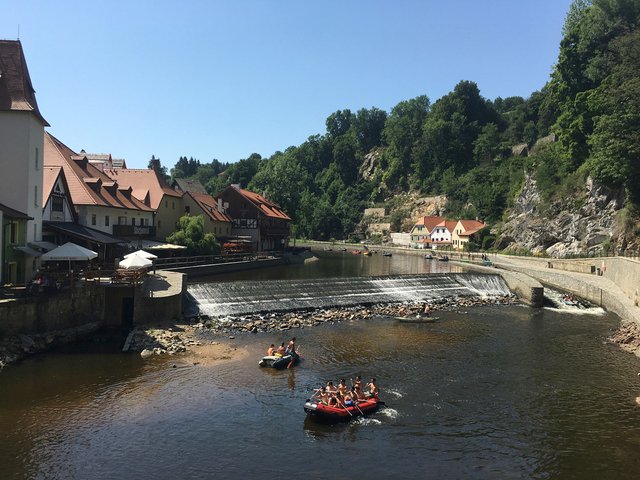 Czechs love rafting on Vltava
As you can see there are a lot of tourists in the summer and I decided to just visit the exterior of the castle due to personal time constraints, but for you I would recommend to take the time and plan accordingly to also see the interior.
For a sneak peek at the castle interior you should definitely check @delishtreats post here. She recently visited Cesky Krumlov and she made a very nice post about the town and the castle. She is a very talented story teller and photographer, I discovered many beautiful places with her here on Steemit and I am a big fan of her work, you'll understand why after you check her profile.
After exiting the castle I continued walking to the gardens and on the way I found a nice spot on the walls, high above the Vltava and took some photos of the old town and the surroundings.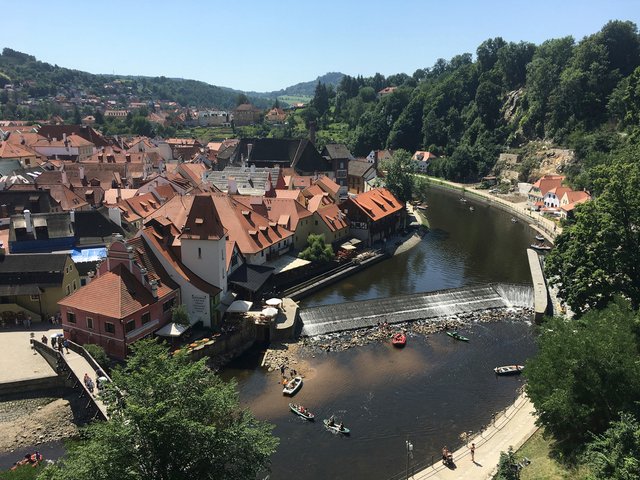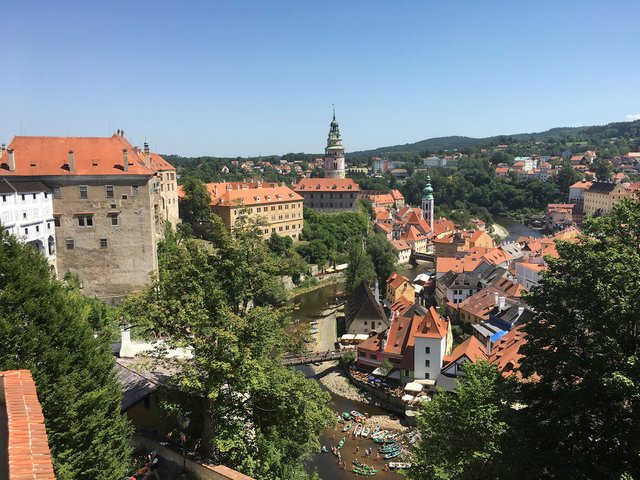 Castle tower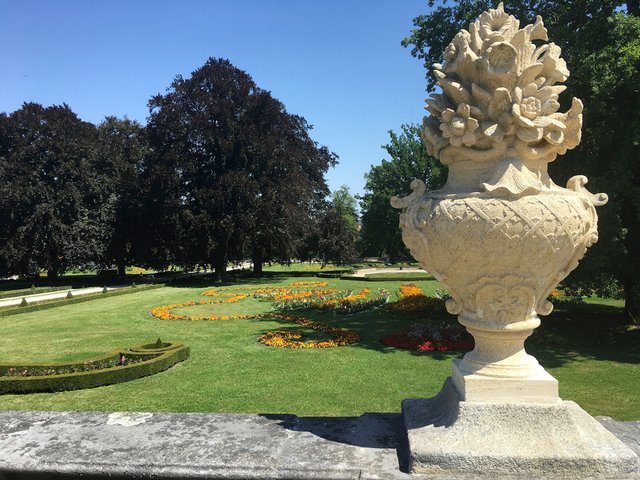 Castle baroque garden founded in the 17th century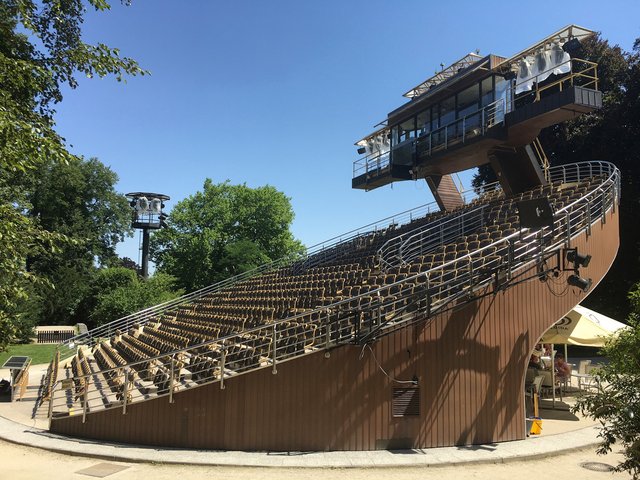 Revolving auditorium inside the garden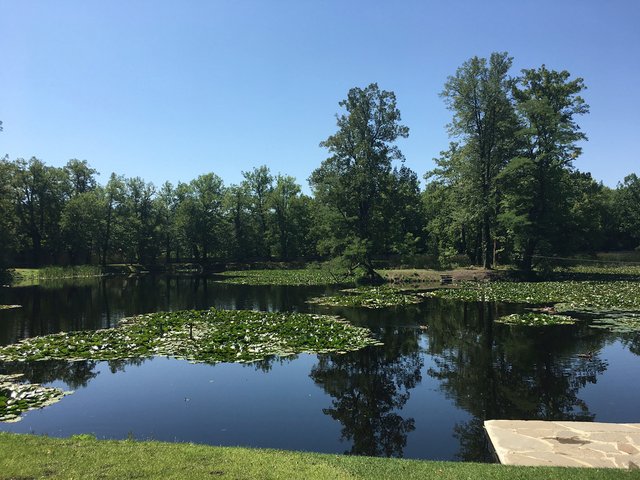 Castle pond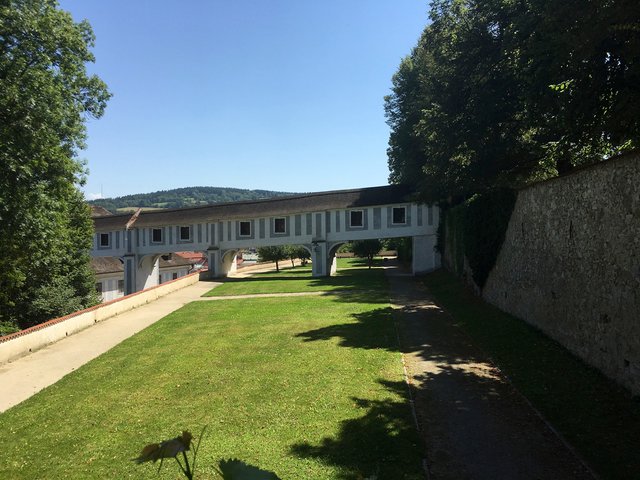 Castle walls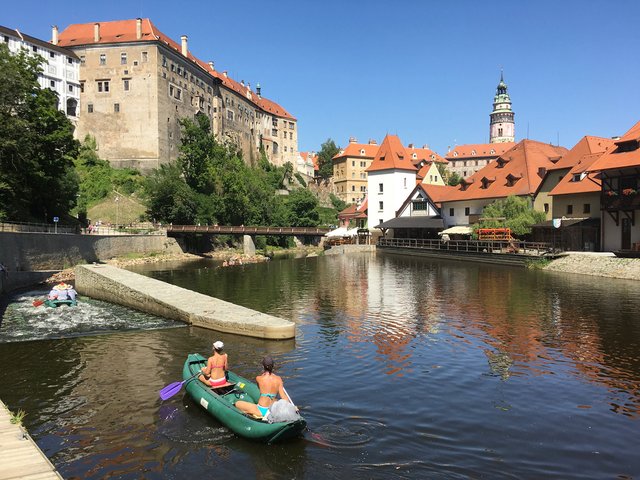 Great way to enjoy such a beautiful day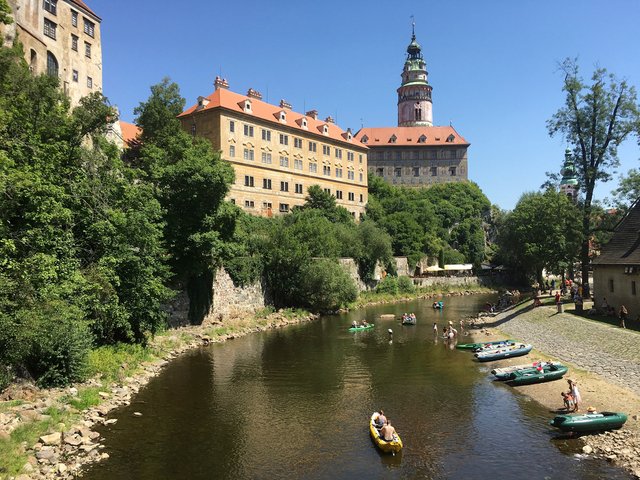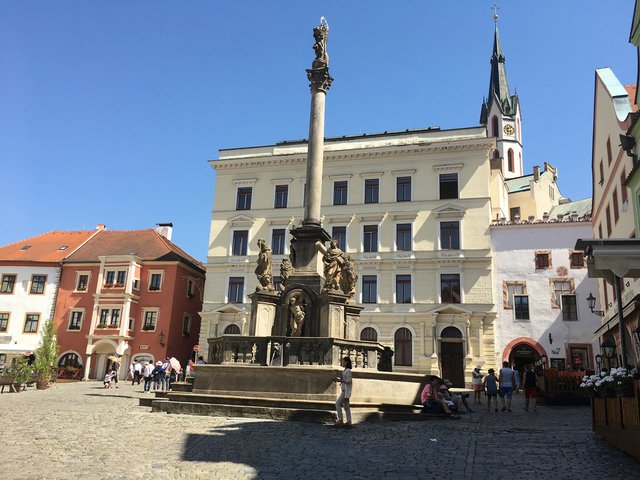 Fountain and Plague Column in the central square of Cesky Krumlov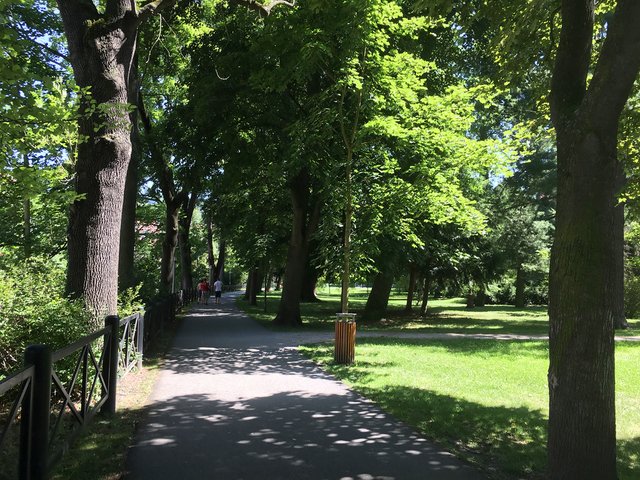 Living Cesky Krumlov
It was a short stay for me in Cesky Krumlov, but one to remember and worth sharing with you. Later this afternoon will continue touring on the EuroVelo 7 route all the way to Ceske Budejovice and beyond, more coming in the next post.
---
I would like to donate the SBDs from this post earnings to @pushpedal who are cycling from China all the way to Portugal and recently had a major setback (money stolen and visa expiration) and need some help, more details in their post here. Good luck guys!
---
---
Do you plan to travel in the future? You can use my link here to get 10% off your next hotel room on Booking.com while also supporting Discover EuroVelo project (I'll get US$15 from them too), so both of us can travel a bit cheaper next time. Thank you!