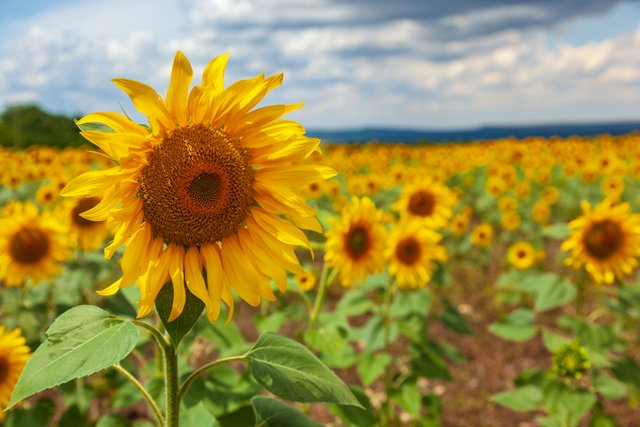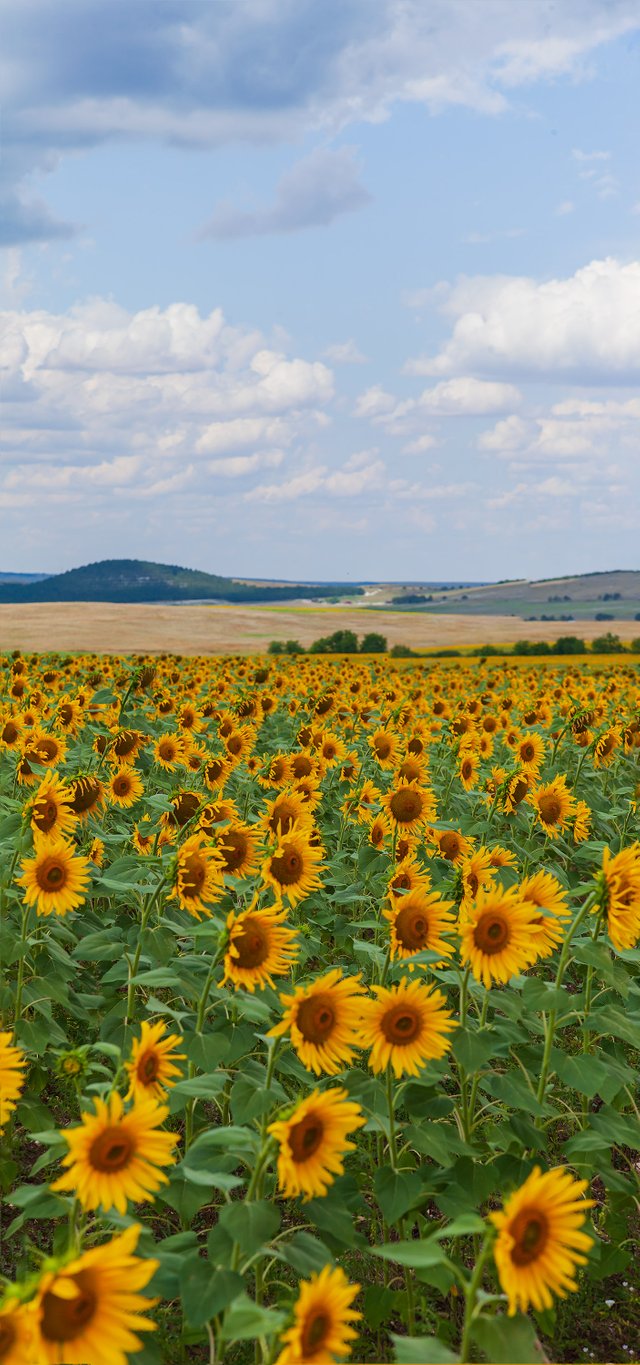 What I like about Crimea is that it's not a small territory that has many natural zones. For example, Kerch is the steppe, then low mountains begin in the Koktebel region. Then higher mountains and mountains along the entire southern coast of Crimea. And then the steppe again. But the fact is that among the mountains there are valleys in which everything grows and blooms. That's very beautiful.
It so happened that in the first days of my trip to the Crimea the weather at the place of my parking was not very good. So you need to change the place. We got into the car and went to the town of Simeiz. This is a small village, which is located on the Black Sea coast 20 kilometers from the city of Yalta.
I will not talk about the city of Simeiz today. I wanted to talk about what we saw along the way. These were the fields.
For me, a northern person, it is very pleasant and unusual to see fields with some southern cultures. For example, sunflower.
Beautiful yellow fields always inspire me.

Many of my trips to the more southern regions always bring pleasure to these species. Two years ago I was in Crimea already in August. Then all the sunflower fields were already without bright yellow. The sun burned out all the inflorescences and heads of sunflower, turning them into black.
I met beautifully yellow inflorescences in the region of the city of Voronezh in the territory of central Russia.
This year I was lucky to see yellow fields right in the Crimea.
I must say that I am not the only one who enjoys such a spectacle. Here and there I see people who go into the fields and take selfies.
Selfies don't interest me. I'm more interested in the landscape.
It just feels like you are seeing something new and not ordinary and you need to take a picture of it. It is likely that if I lived somewhere here or just farther south than in my native Kostroma, I would treat these fields more calmly.
In the meantime, I stopped the car on the side of the road, climbed through the bushes and ended up on a field of sunflowers.