The charming Italian island of Procida
Procida is a small, beautiful island off the coast of Naples in Italy, about 4 square kilometres in area with 16km of coastline and a population of about 16000. Capri, Ischia and Procida are the three main islands on the Gulf of Naples with Procida closest to Naples (Napoli), amongst others. While the island of Capri is well-known for luxury travel, Procida is lightly off the tourism track and therefore the most charming and authentic. Because of its size, the houses are packed closely and the roads are extremely narrow. I found our taxi ride to the hotel a bit terrifying, to put it mildly, and was amazed at how pedestrian, cyclists and drivers navigated their way through the narrow alleys together with ease.
We reached island from the Gulf of Naples through a comfortable ferry that took about an hour to reach Procida. Along the way we came across a number of ferries carrying passengers and goods not only to Procida but to the rest of the islands too.
We disembarked the ferry at The Marina Grande and was welcomed by the brightly coloured "flats" that line the main street.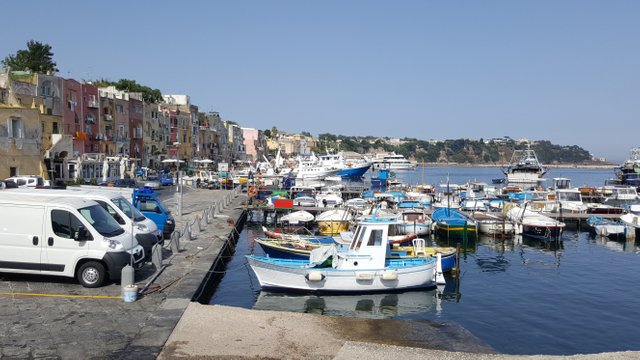 The Marina Grande in Procida
Photocred: Self
A 20 minute taxi ride from the Marina Grande got us to our hotel on the other side of the island, within walking distance of Chiaiolella. This area features a small marina with beautiful luxury boats in the water and a number of restaurants that offer fantastic Mediterranean cuisine and ambience. Chiaolella has a small beach with a great view of adjoining islands and a great place to unwind because it is not crowded at all. When you feel like walking a bit, there is a small nature reserve that leads to a bridge that connects to the next small island of Vivara.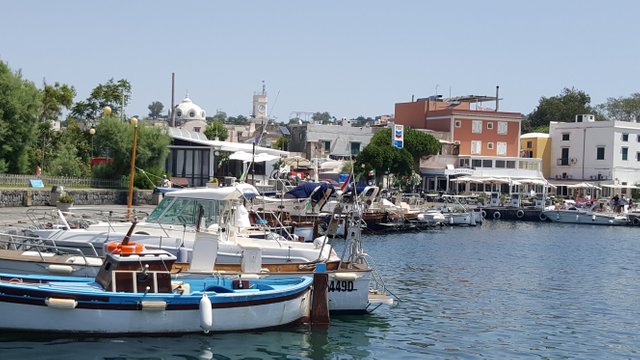 The Marina Chaiolella
Photocred: Self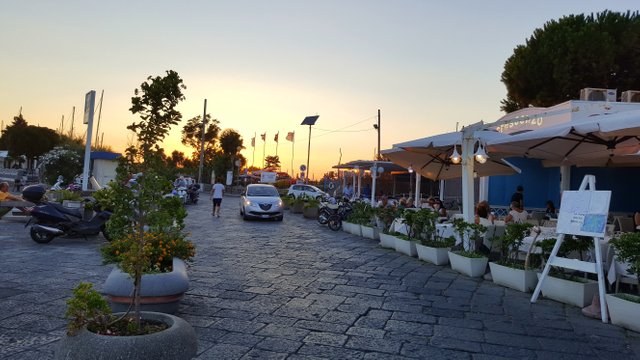 Wining and Dining at the The Marina Chiaolella
Photocred: Self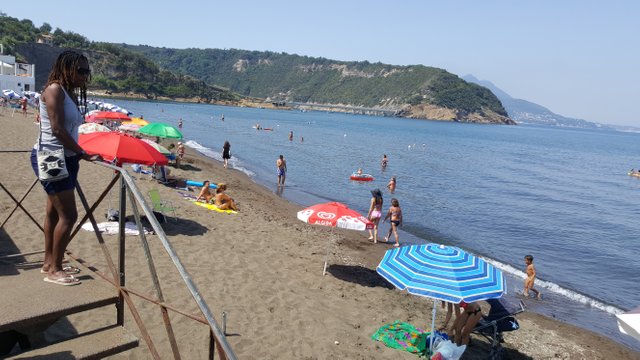 The Beach behind The Marina Chaiolella
Photcred: Self