Travel Digest #880
Introduction
Hi everyone, it's @lizanomadsoul here with the monday edition of the #traveldigest.
Another day of great places and stories around the globe to read about! This time we have great stories from New Zealand, Argentina, Brazil, Netherlands, USA, Venezuela, Slovenia, UK, Romania, Turkey and Greece - So a little bit of everything! - Enjoy 😉
---
Our winners today 🍍
🥇 Art Deco Streetscape of Napier & Wine Tasting at Hawke's Bay by @discoveringarni
Day 8 I was the designated driver of the day. The navigation voice echoed inside our family bat mobile instructing me to turn left towards Napier Road. When I did, I bid farewell to Taupo and saw the lake disappear from the rear view mirror. I was the mastermind behind including Hawke's Bay into our itinerary even though we could have driven straight to Wellington. Why? For I was lured by two things- Art Deco Architecture and Wine.
This post on Pinmapple - This user on Pinmapple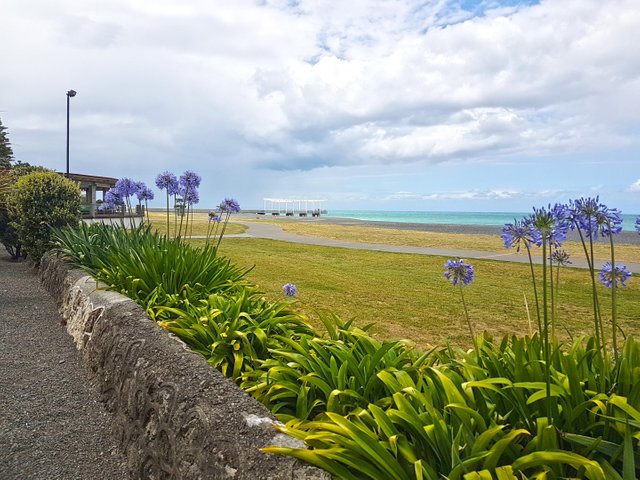 ---
🥈 Argentina – Off the beaten track in Tierra del Fuego (17 Photos) by @digi-me
When I was in Argentina last year, I chose to visit Ushuaia, which is considered the southernmost city on earth and the capital of Tierra del Fuego, also referred to as «the end of the world». Ushuaia might be the ending point of a journey from north to south of Argentina, but is also the starting point for many expeditions and cruises to the Antarctica. The Beagle Channel divides Chile and Argentina. The small settlement Puerto Williams on the Chilean side has a population of 3000, but even it is further south than Ushuaia, it has no city status. That still makes Ushuaia the southernmost city on earth. Doing a catamaran tour on the Beagle Channel offers spectacular scenery and wildlife. It's probably one of the most popular activities to do.
This post on Pinmapple - This user on Pinmapple
---
🥉 Favela tour in Rocina BRAZIL by @azami3000
Pavela tour, Hoshina (Favela tour in Rocina). Pavela, the Shandong neighborhood where the poor live. It is an infamous area where many accidents and crimes occur. Am I in Brazil enough to engage in massive communications by the Brazilian government for the Rio Olympics and World Cup? It is the same being. However, I don't think it is good to judge badly without knowing what the reality is. When I first came to Rio with my friend, I pointed to Pavela and asked the new party to be careful there. Of course I would never go to Pavela myself. Something really wanted to go. I wanted to see it with my own eyes. Just as you can't go and don't know and don't go through and you can't evaluate! Eventually, when I searched the Internet, there was a Pavela tour and I booked the tour as it is! I was crazy about going on a tour of Pavela with my friends, but it wasn't difficult to cancel. I'm fine and I'm joking if I don't come back from the tour, I know it's dead.
This post on Pinmapple - This user on Pinmapple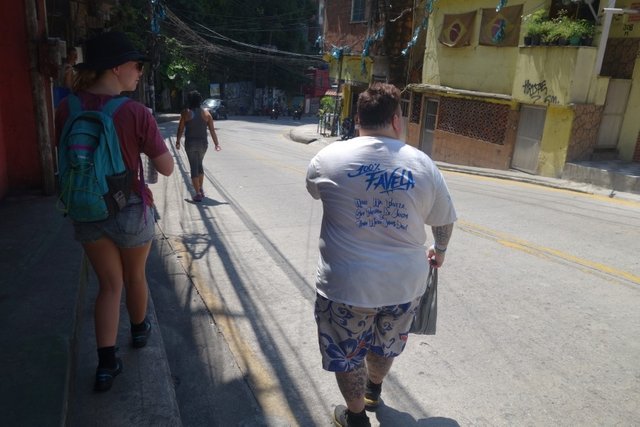 ---
Honorable Mentions
---
Support pinmapple and Haveyoubeenhere
The more support we get, the more we can give back! Want to help?
Vote for our proposal!
Delegate to Pinmapple!
Follow our curation trail
Upvote the Traveldigest
Did you know we made an awesome mobile application for the travel community?
Join over 200 travelers there!
You can use it to post directly to Hive and Pinmapple!
Want to know more about what we're up to next?
Join our Discord
Follow us on Twitter
Join us on Facebook
Want to learn a bit more about our projects?
Learn more about Pinmapple
Learn more about Haveyoubeenhere