Hi Steemians,
I thought of skipping this post but I really can't for the sake of the beauty of this island!
Perhentian 'Kecil' (small in Bahasa Malaysia language) is such a gem and one of my favourite islands so far. It's famous for being probably the cheapest place to do your OWD (open water diver)(around 250 €) and the place I beat my fear of diving.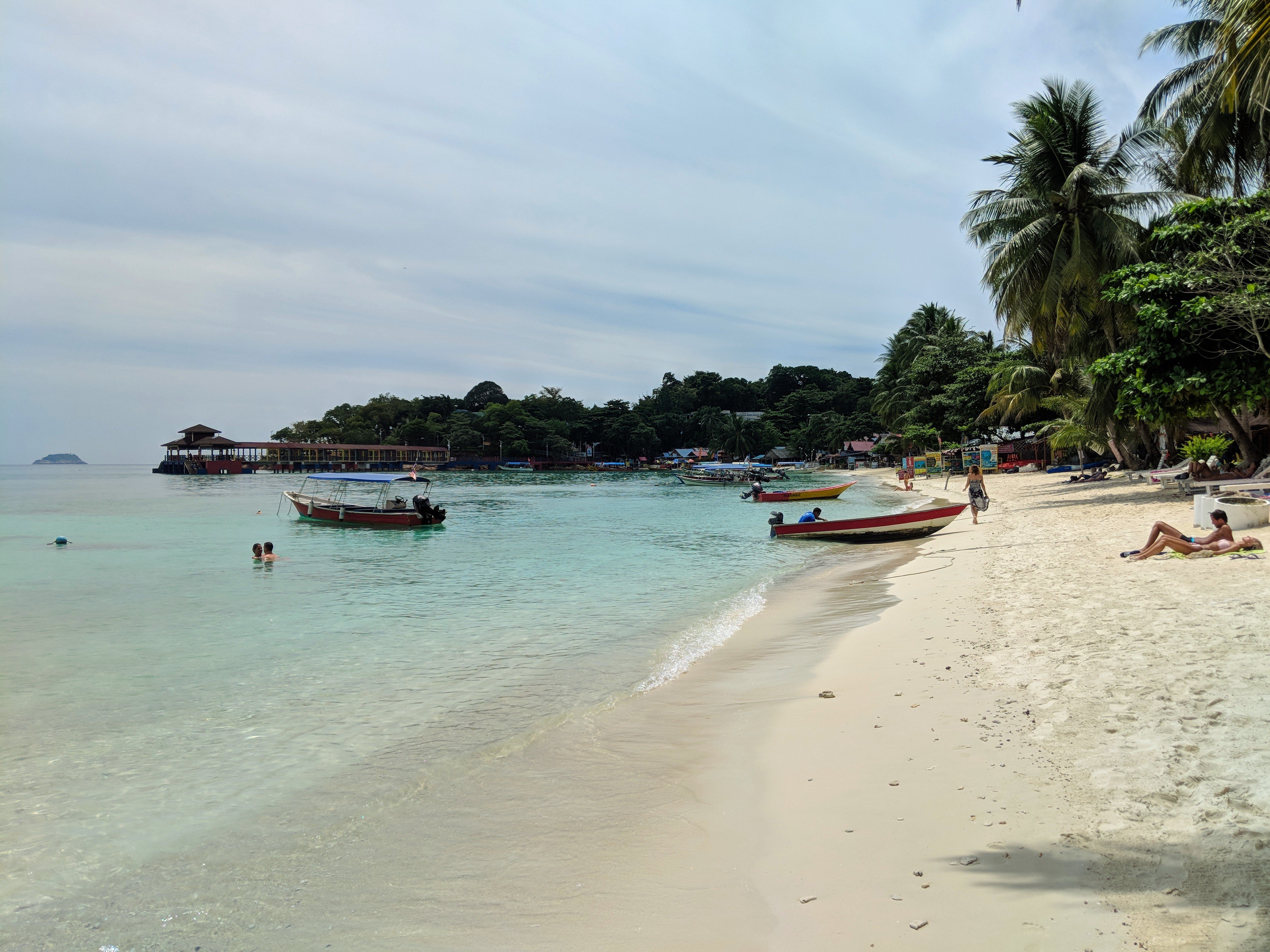 Long Beach at Perhentian Kecil.
Before I dive into it (pun intended) let me tell you an interesting part of getting there from the Vipassna center.
Actually I made some friends there and decided to travel onwards with one of them - Allesandro from Journey24. We took a 6 hour ride from Kuantan to the harbor, got off the bus for a toilet break and when we came back the bus was gone. Now it was particularly interesting how I did perceive this situation now compared to how I'd have perceived it weeks ago. I was really calm, took it as it was, looked for the bus and knew we'd figure something out eventually. Suddenly we spotted the bus at some intersection, started running and got on the bus - all cool. Normally I'd be quite nervous and probably despair. No more though - accepting the reality as it is and not how I want it to be seems to be built into my subconciousness now.
Arriving at Perhentian Kecil I was able to breathe life and absorb everything I experienced. It was beautiful and this seemed to be one of the best places to be at right then.
No A/C, sometimes 24 hours of electricty, no WiFi, no hot water, no roads - but lots of warmth and kindness. The water was the clearest I've ever seen. I just stood there mouth wide open several times.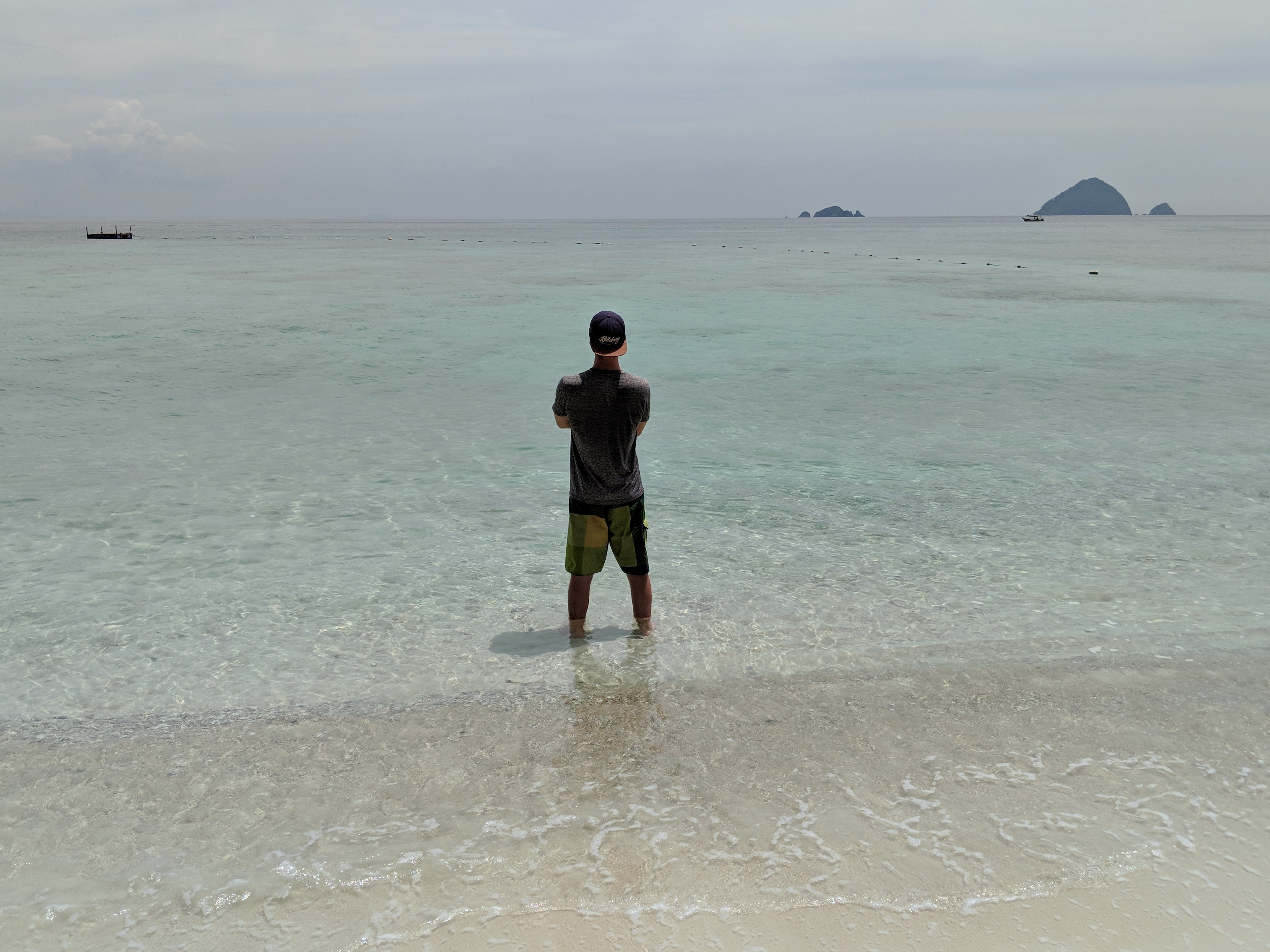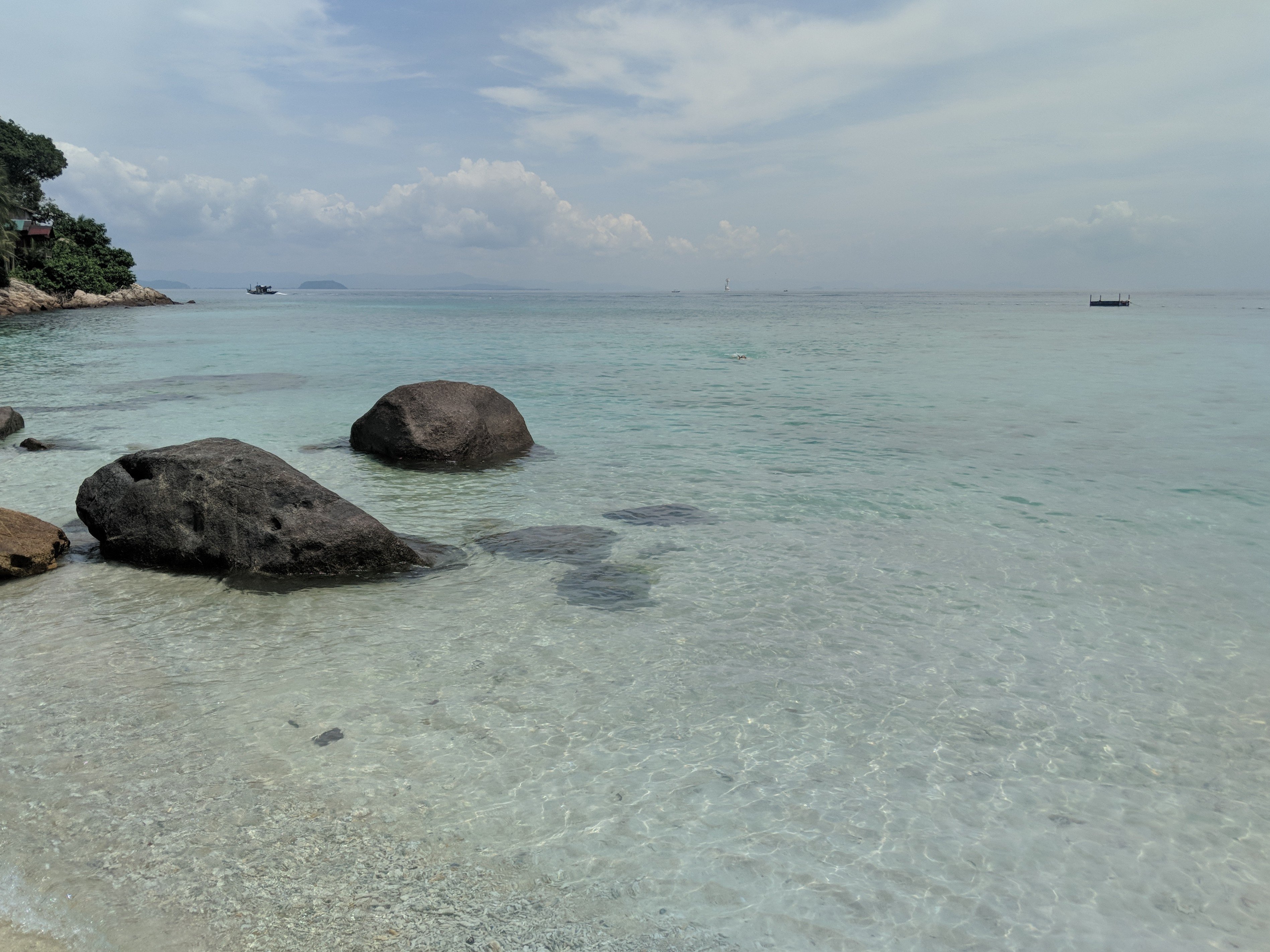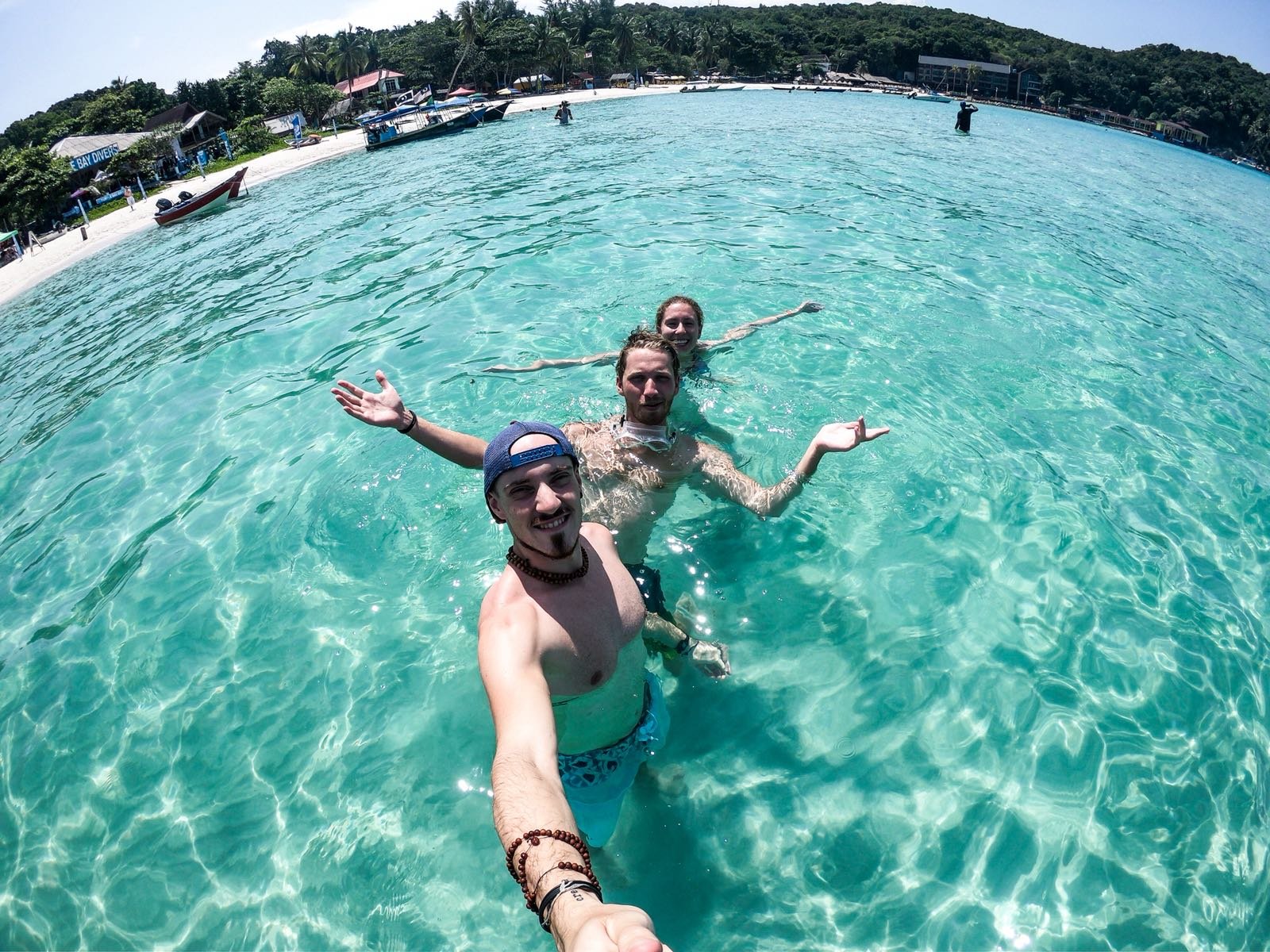 Allesandro and Stephanie
Since my accomodation was actually a diving center I decided on overcoming my fear and doing a discovery dive. Best decision ever. What kind of fear? Well, I'm kinda claustrophobic and thought I'd freak out down there. After all it was great and I used about a fourth less oxygen than my peers because of the meditation I did.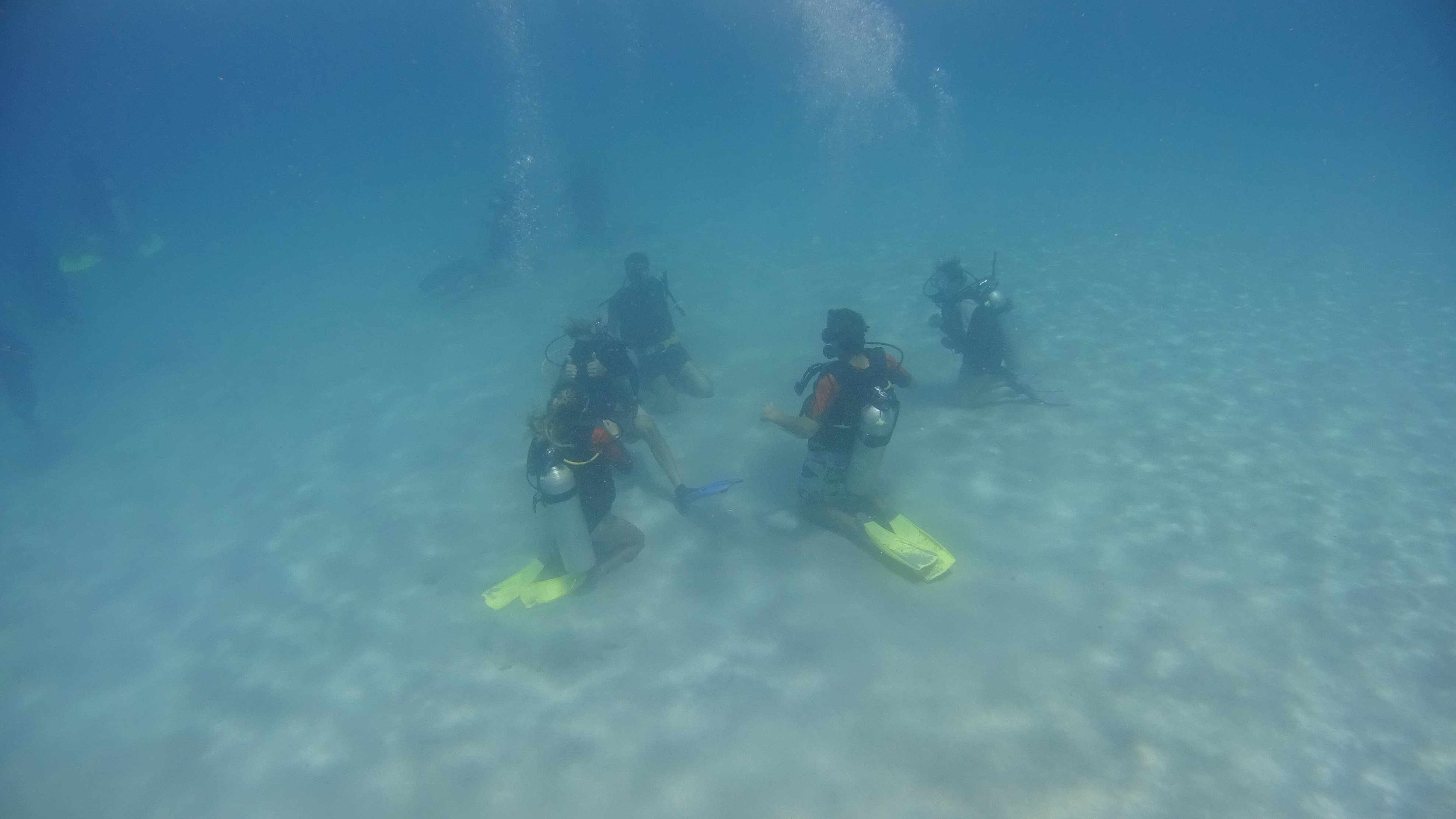 After it I kept the water action going and went snorkeling as well. In the short time I was there I explored the island a bit before I'd go back to Austria to visit my family. Enjoy some pics here: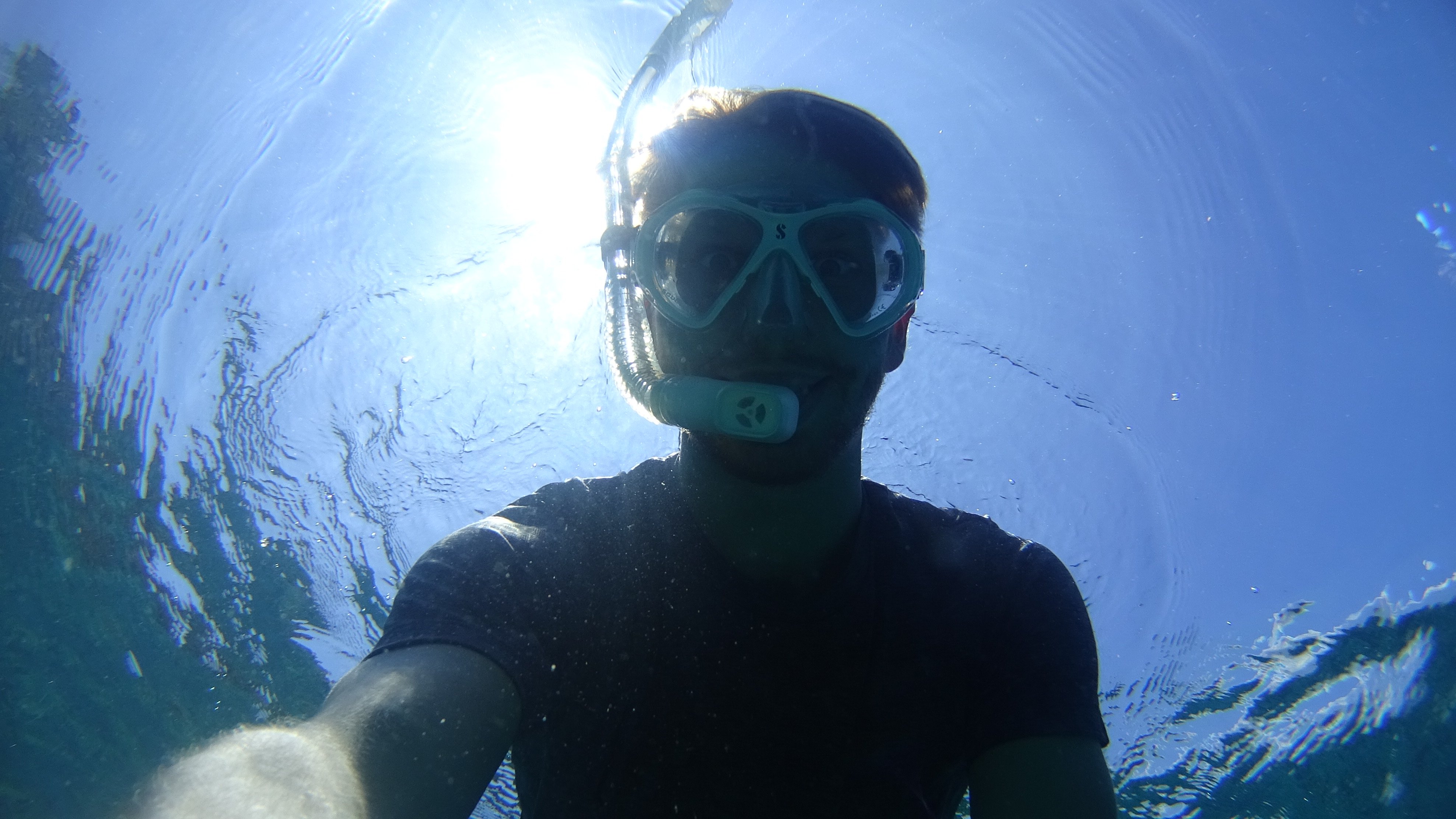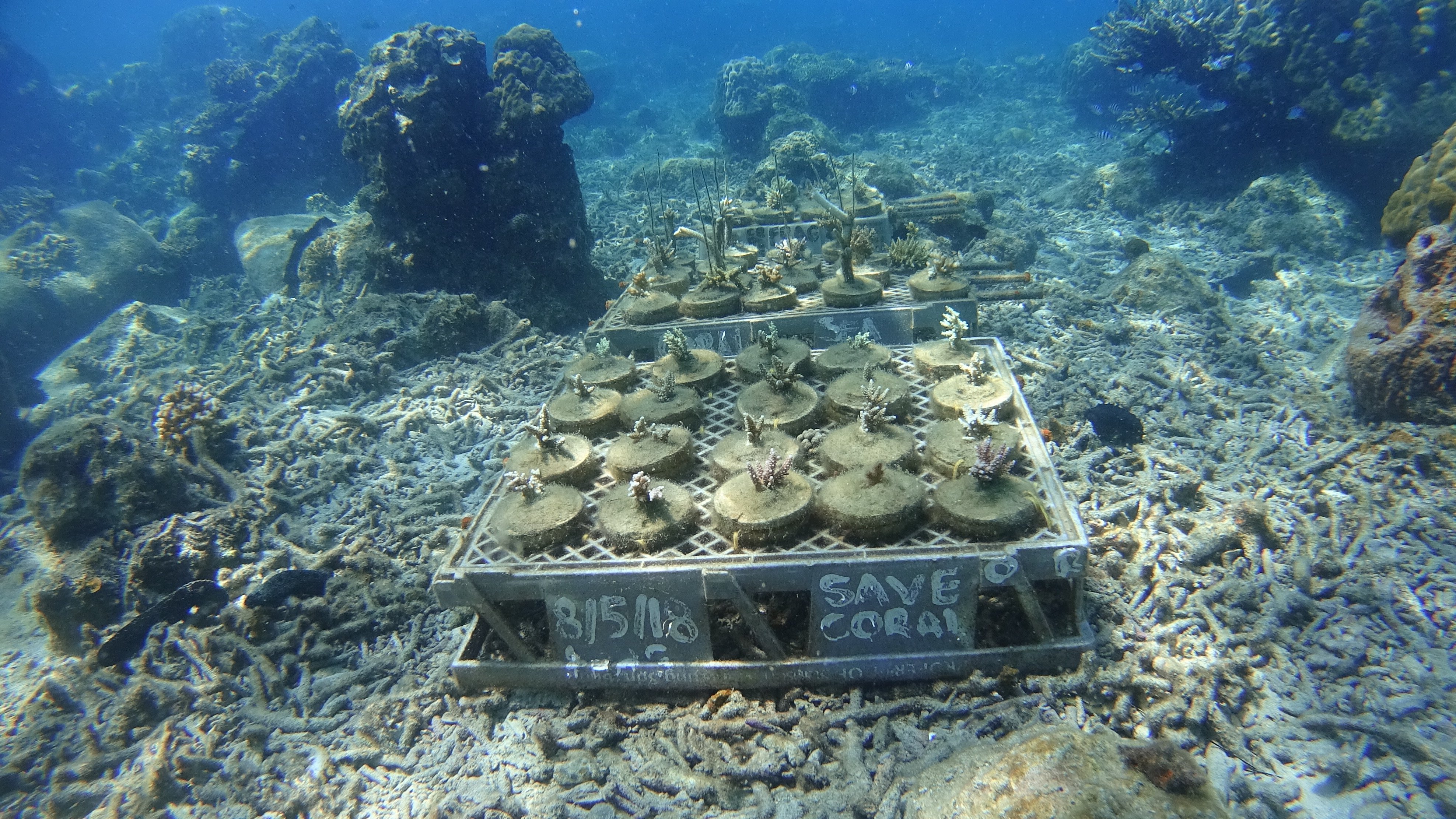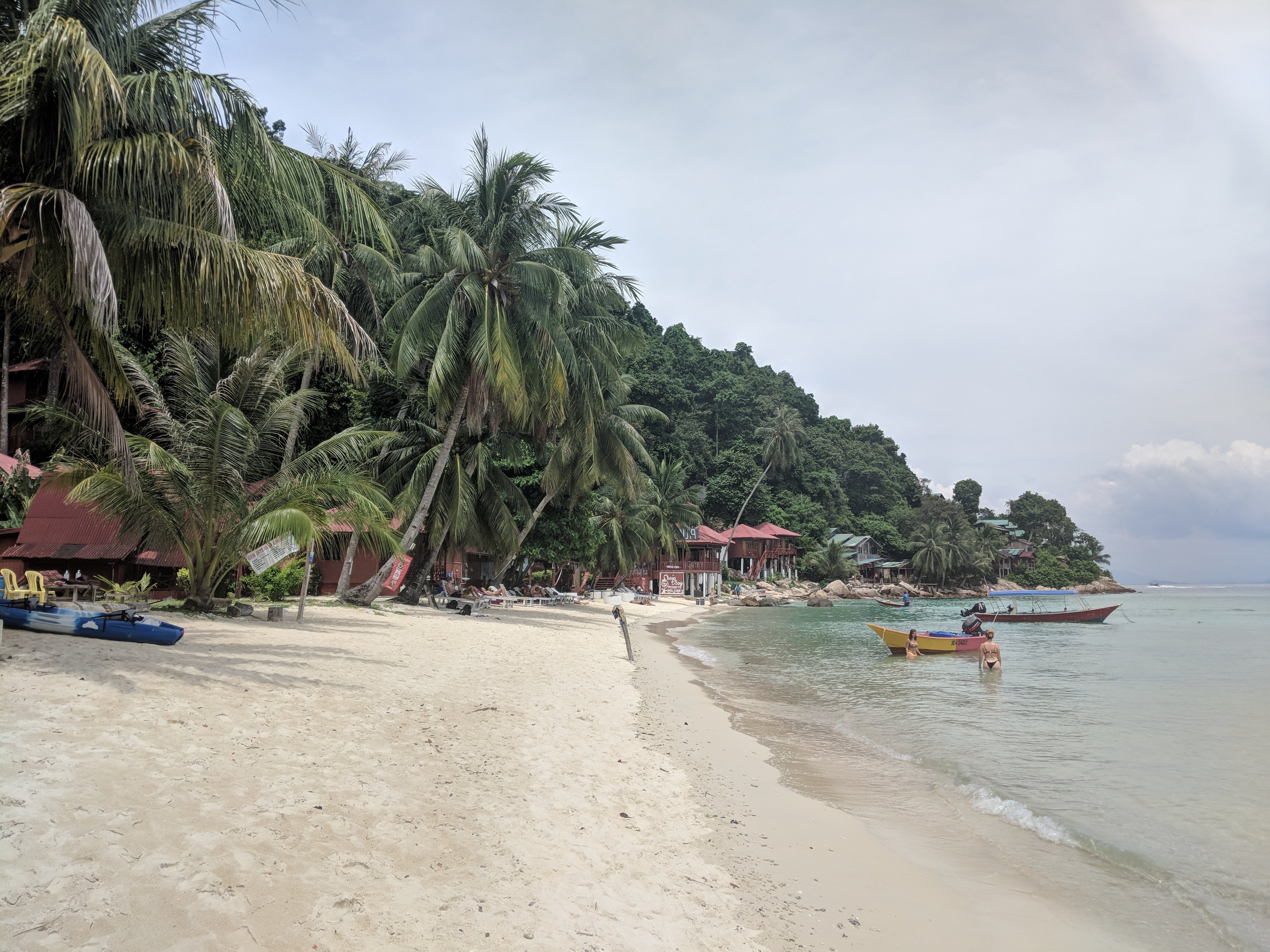 Also they probably had the best sunsets I saw aside the ones in Seminyak beach on Bali.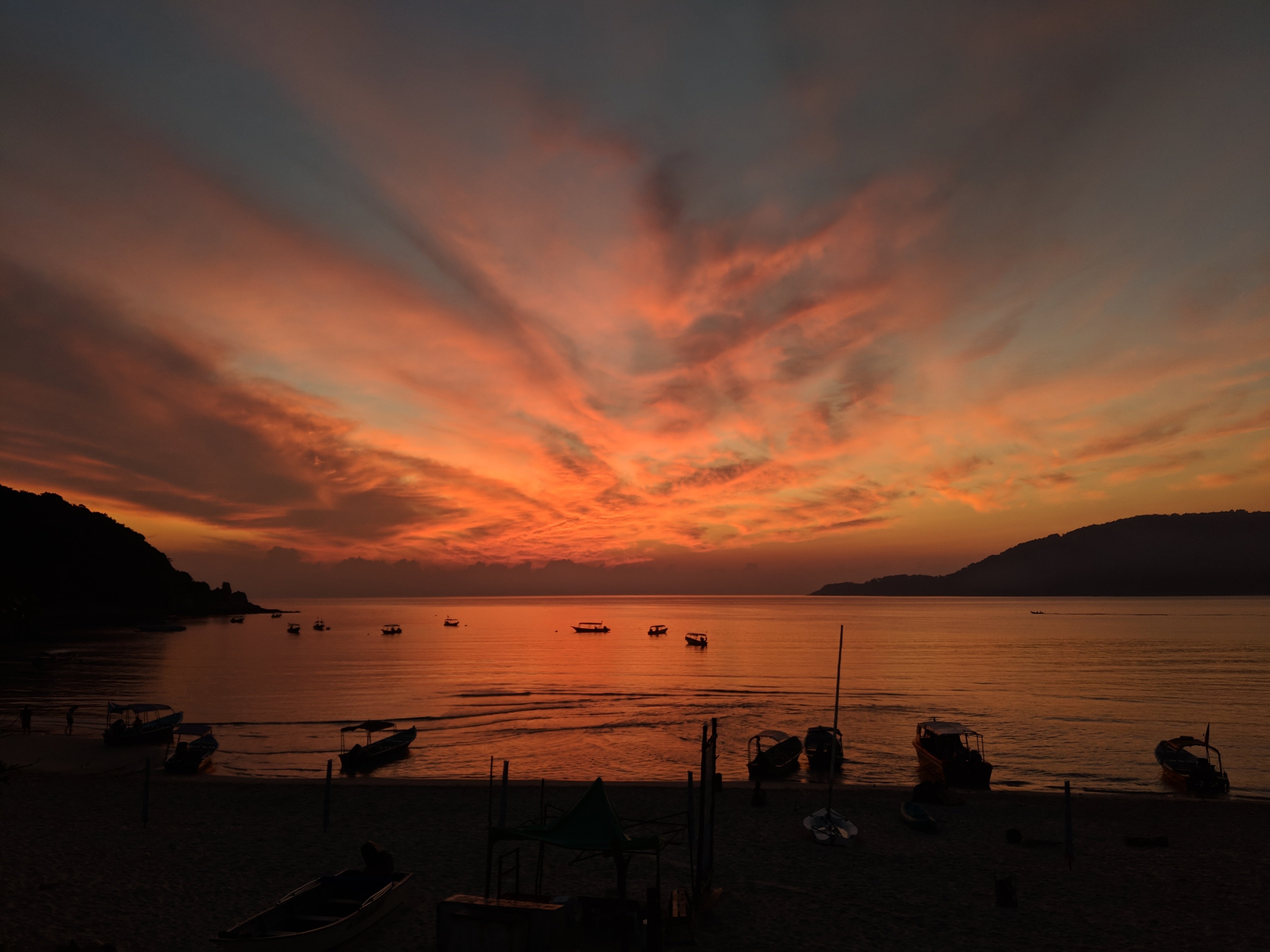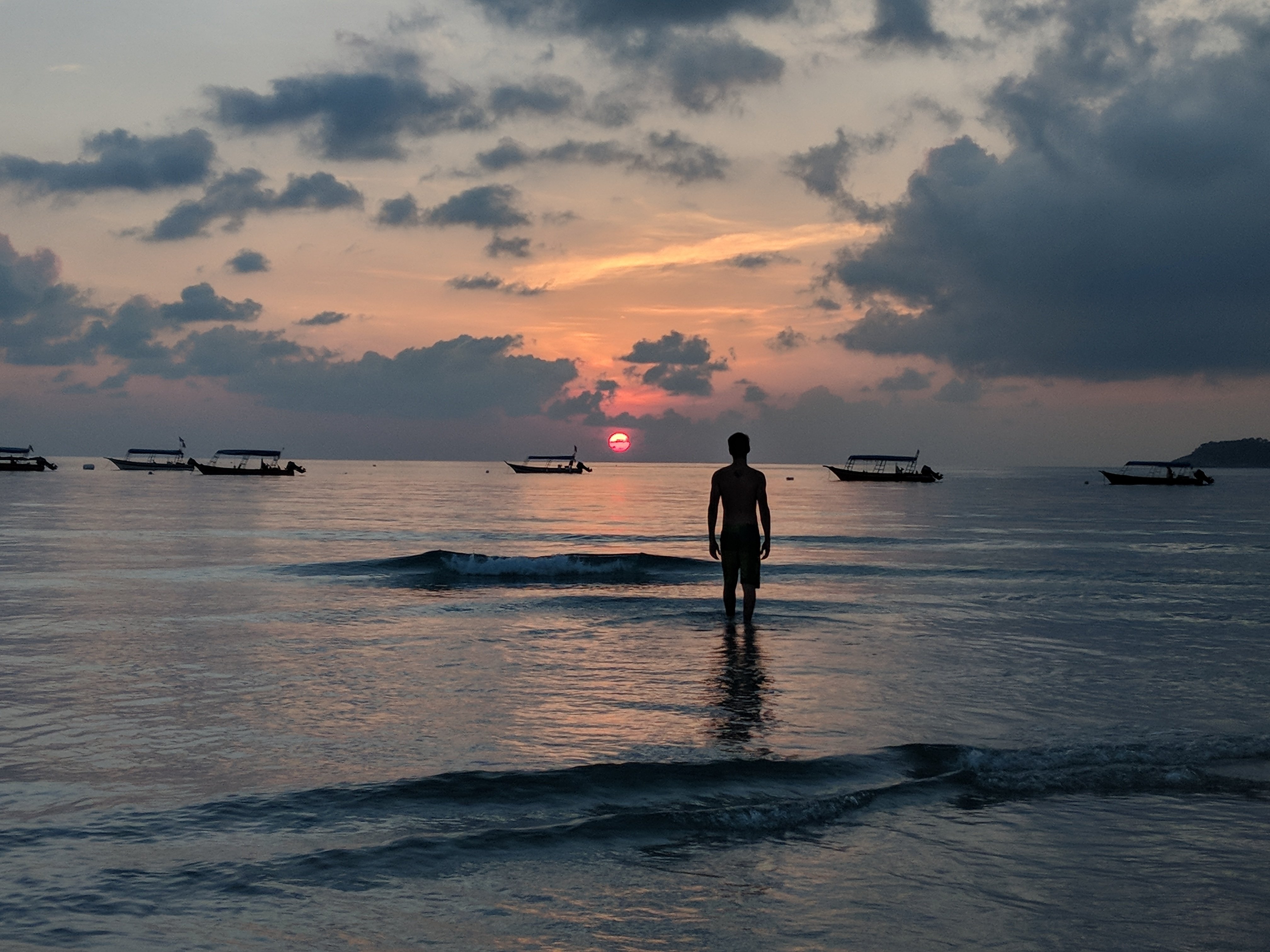 See you again at Siargao island in the Philippines! :)
---
Hope you had a good read! Always happy about feedback.
Photos shot with: Google Pixel 2 (Smartphone)
Frequent story updates on Instagram ☺
You find every other Steemit blog post in chronological order right here
All the best,
yourmate :)