Hey Steemians!
Yes, yes. It's been a while, I know right. So let me bring you up to date!
This is actually what happened right before this post. :)
Instead of doing a hard cut from regular life to straight edge abstinence I wanted to have some quiet days on an island. If there wasn't much to do, it would be perfect.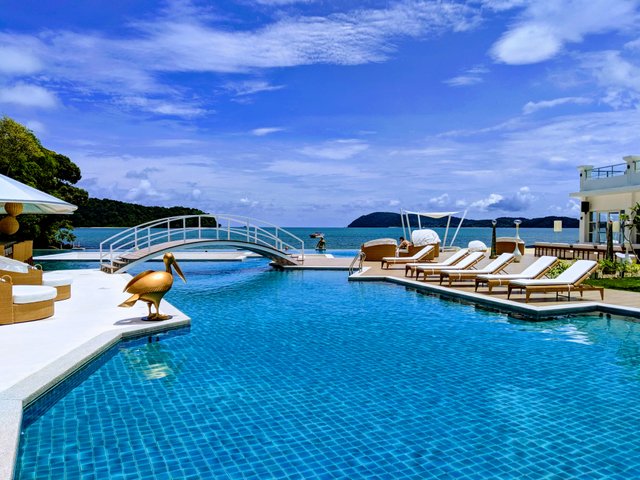 Flo and me set over to Langkawi by ferry, and then took different paths, so I could cool down. No alcohol, possibly less coffee.
Now, that actually worked out a few days and I really didn't do much aside from hanging out at a café. But I still was restless at mind. Because...you feel like you have some important ideas/thoughts, right?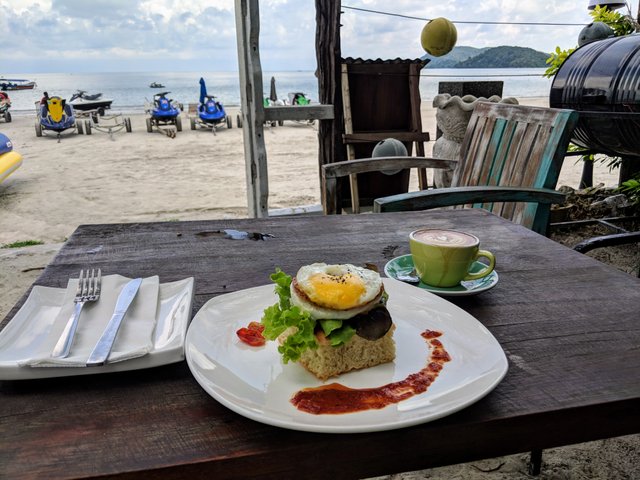 Good nosh at the Hugging Hippo Café.
Four days in I decided to actually talk to people in the hostel and once again got to experience an interesting fact: No matter where you are and what you do, the way you percept the experiences is the key factor for what reality feels like for you in this very moment. And this may strongly be influenced by the people around you.
So I met a guy who cursed this island for being the worst place he's ever been at. "This island is dying!", he exclaimed. A few days later I met a fine english gentleman who loved it and proclaimed it as the island he might actually move to.
The difference? The first guy was a narcissist who made people hate him in a matter of minutes. The latter was in a group of kind lads and lasses that got along well and made their stay fun.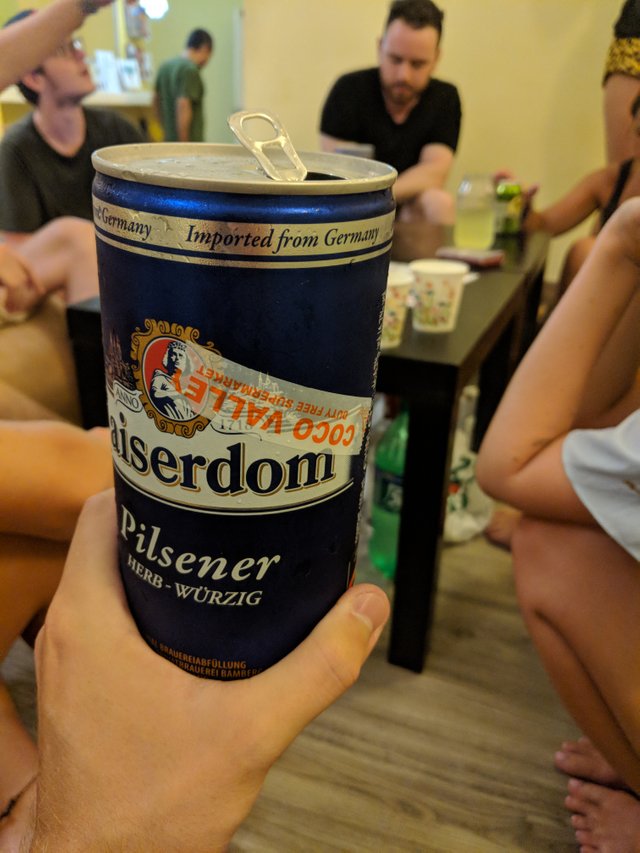 Some european products were even cheaper than at home.
I was happy enough to be part of said group in the end. The consequence of hanging out with young english folks is drinking tea, right? No, they love to party and drink, I tell you!
The last two days before the meditation retreat I actually partied harder than any other day since february. Well, gotta live life when it happens. :)
One day we did rented a car and did a road trip around the entire island and experienced some Lion King style sunset on the highest mountain of the island. The other days we would hang at a noble resort, where they would just ask us to order some drinks/food. Same price as everywhere, quality times 5. Oh, btw I didn't mention! Everything on the island is duty free: no tax, way cheaper.


Tanjung Rhu beach in the north.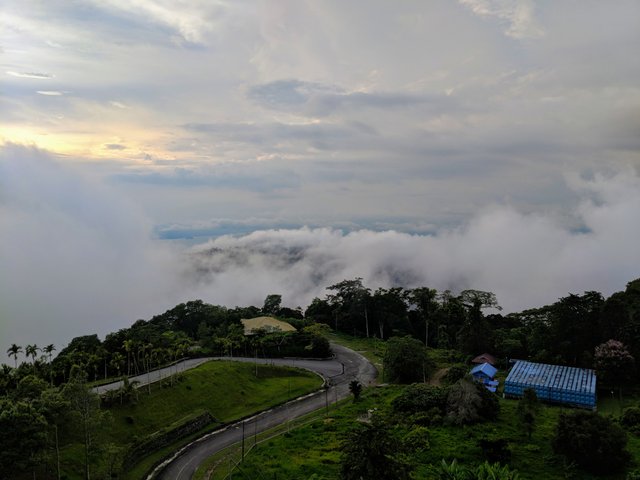 On top of Gunung Raya.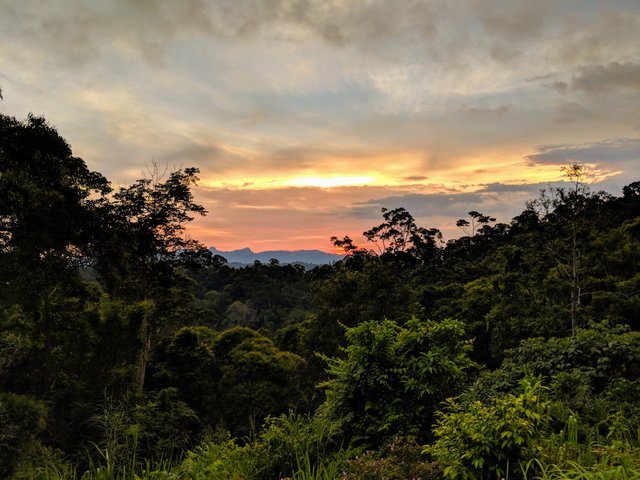 I'm sure I heard somebody scream "AAAAH ZABENYAAAAH!" in the background right there.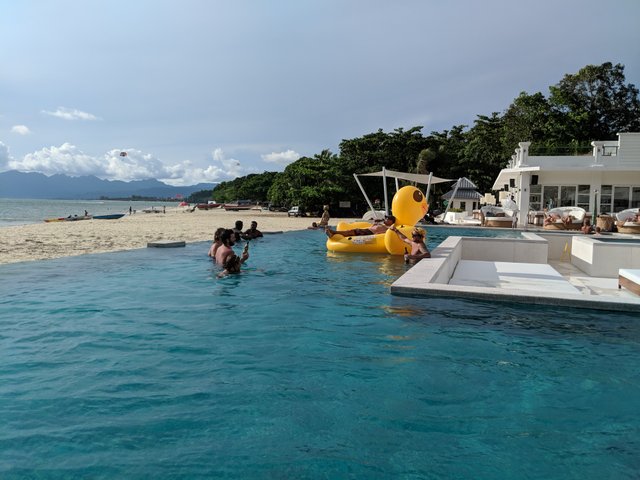 Some crazy Aussies brought a giant rubber duck to the resort.
Sad to leave and hungover-to-ill I took a plane from Langkawi to Kuala Lumpur where I would have a fever for one day and take the bus to the Vipassana Meditation camp the next day. Oh boy, did I not know what was ahead of me.
---
Hope you had a good read! Always happy about feedback.
Photos shot with: Google Pixel 2 (Smartphone)
Frequent story updates on Instagram ☺
You find every other Steemit blog post in chronological order right here
All the best,
yourmate :)