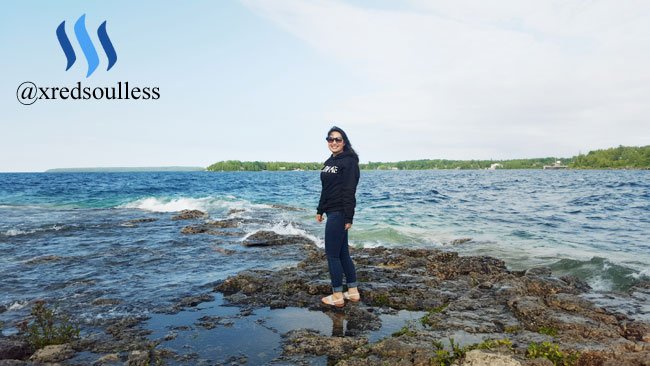 Hello Steemians!    
Tobermory is a beautiful lakeside town that is surrounded by clear blue waters and islands. Welcome to Part #2 of my trip to Tobermory, Ontario (Canada).  If you missed Part #1 of my trip, you can read it here.  Our journey begins shortly after we finished our lunch at The Fish & Chip Place. 
Our next stop was the Sweet Shop.  They have everything from novelty candies, ice cream, fudge, homemade chocolates and much more.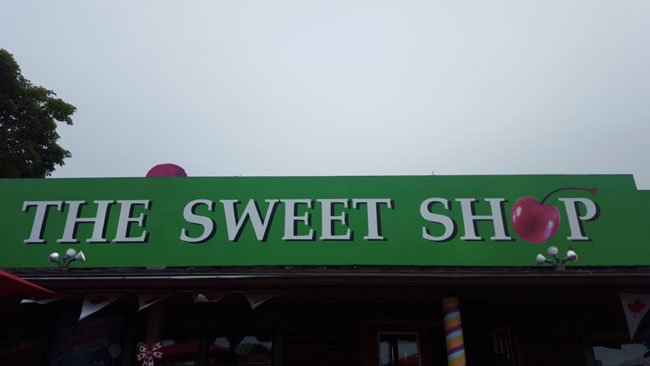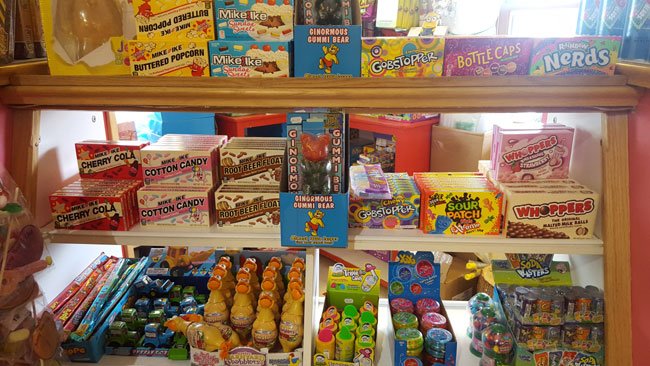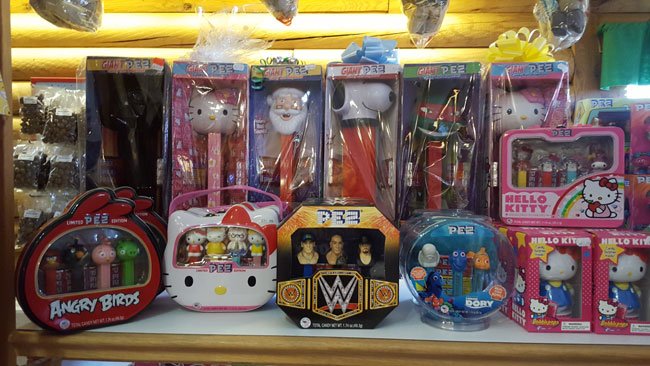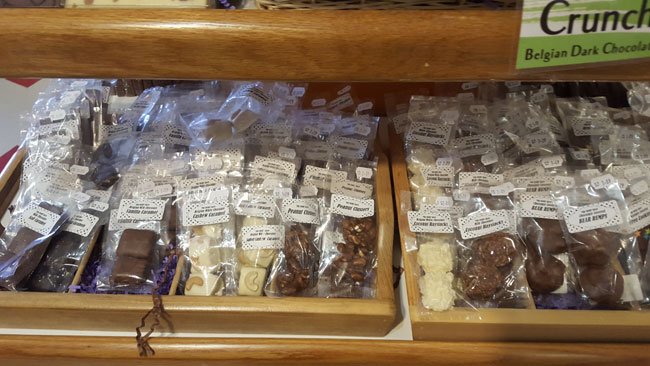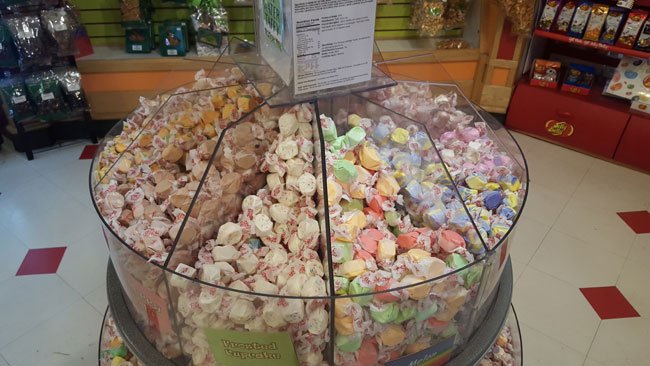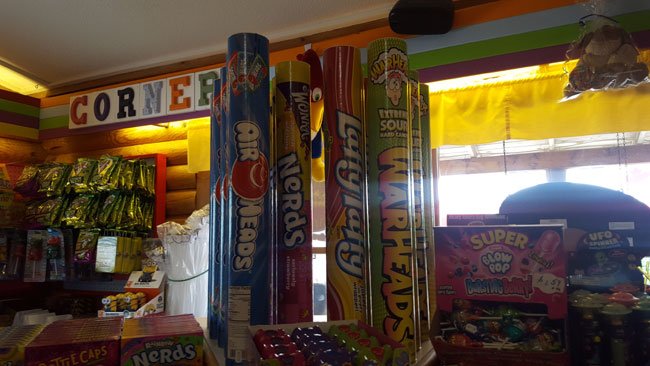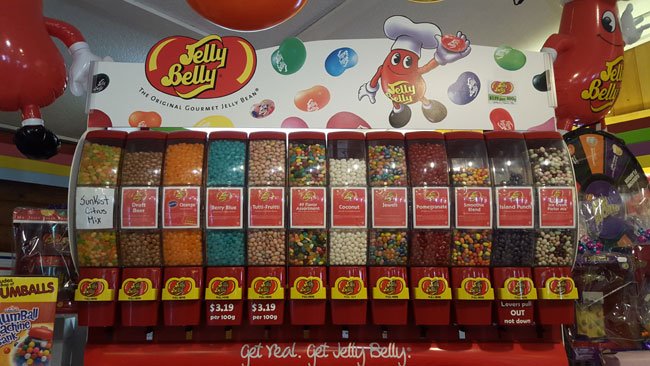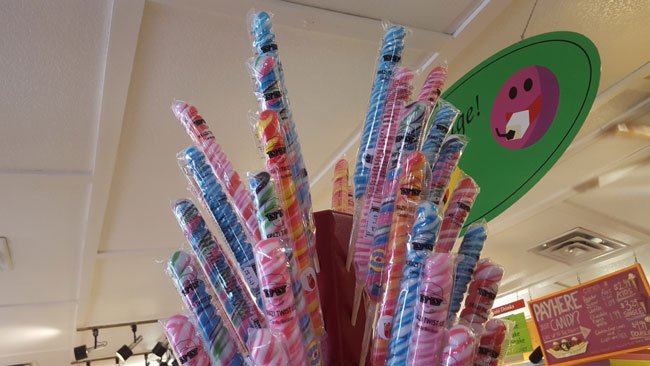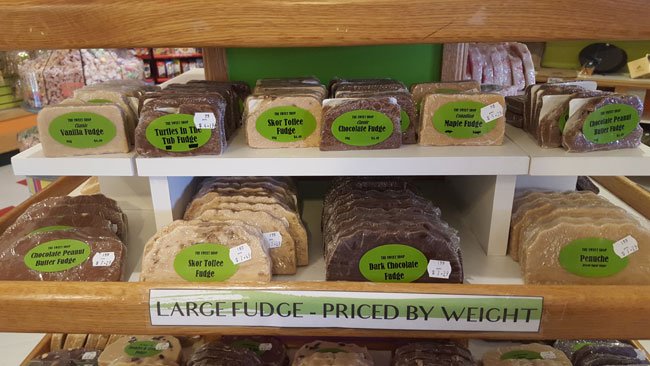 I have an incredible sweet tooth and I LOVE chocolates, so there's always room for dessert, right?  Well, I was being a good girl and since I was still so full from lunch, I opted out on having any desserts.  There's always next time!  
We explored the town a little bit more and wanted to do a boat tour that day.  There were 3 boat tour options that you can pick from and I really wanted to see them all!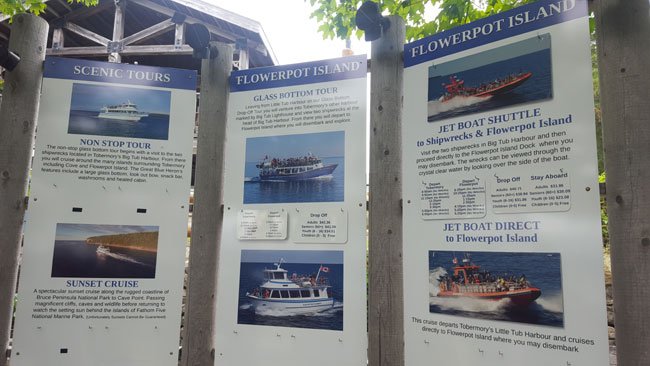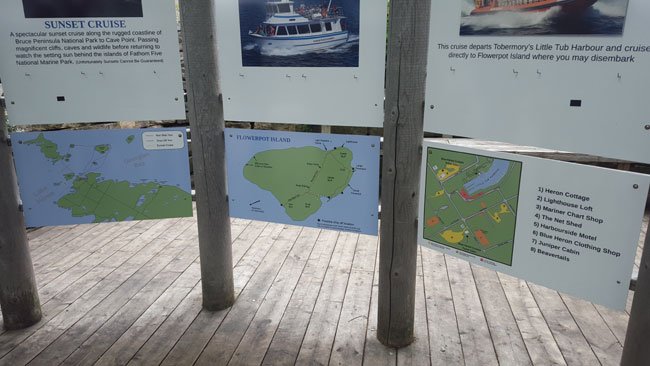 We found out from the tour guide that most of the boat tours were cancelled due to the strong wind and rough waters.  Trips were being refunded of course and we decided to purchase our tickets for the next day instead.  So we decided to go check out Big Tub Lighthouse later that evening.    
Big Tub Lighthouse was built in the 1800s and played an important role assisting ships into the harbour from dangerous waters, fogs and shoals of Lake Huron and Georgian Bay.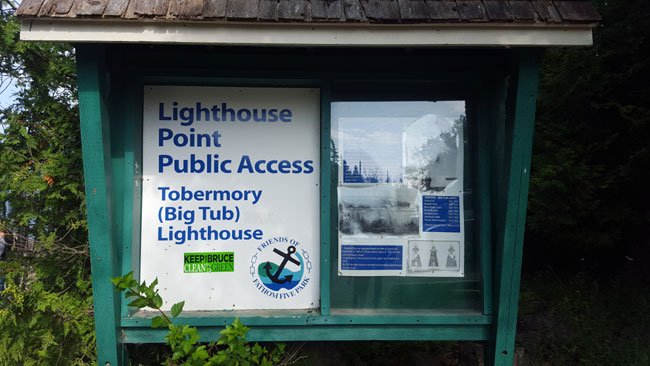 It was a short distance drive from our motel to the lighthouse and a paid parking ($3/hr).  The lighthouse is right on the tip of the harbour and you can read about its history and take close up pictures but you cannot access the building as it is not open to the public.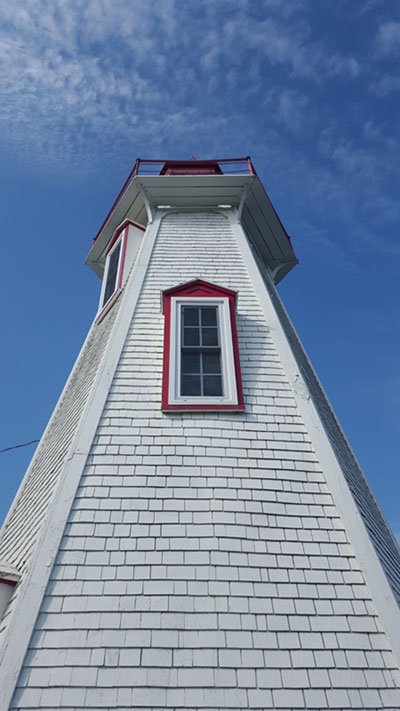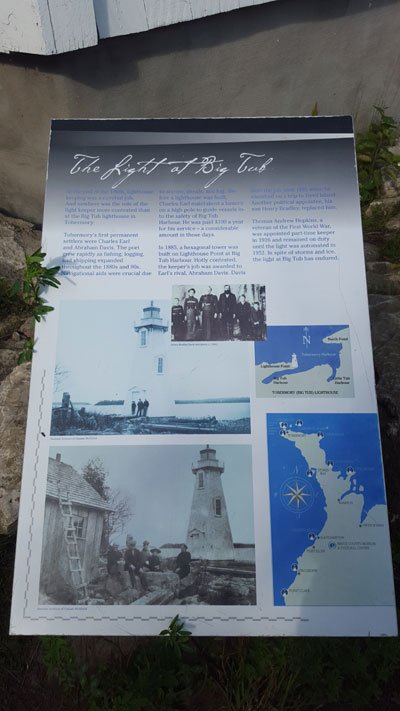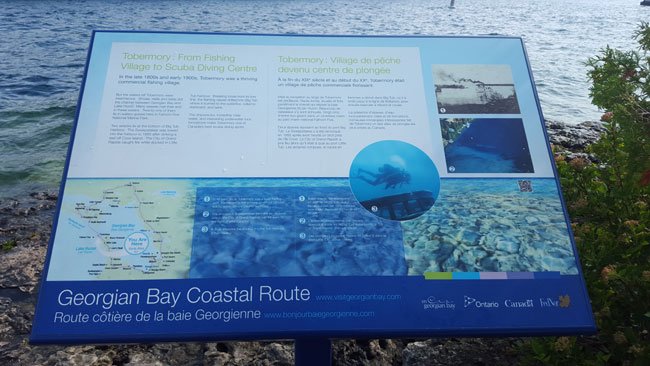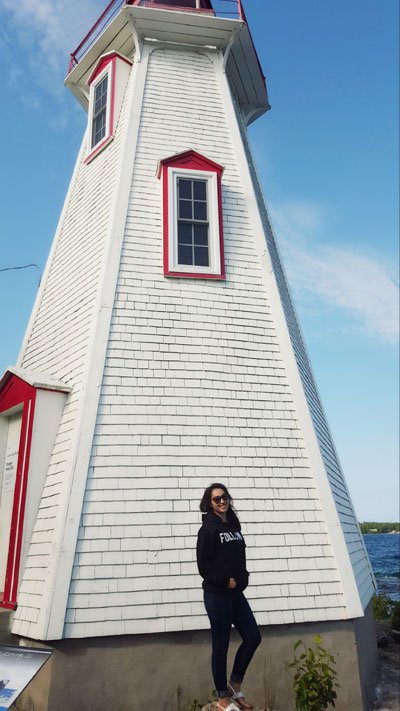 Apparently, this site is very popular for scuba diving/snorkeling, although I didn't see any scuba divers in the water but a few boats cruising by.  The shoreline was very rocky and uneven so be extra careful when climbing or walking.  The water was crystal clear and cold.  There are a few benches where you can sit and watch the waves crashing on the rocks.  I love the sound of the waves hitting the rocks, don't you?  It is also a great place for swimming, if you are brave enough!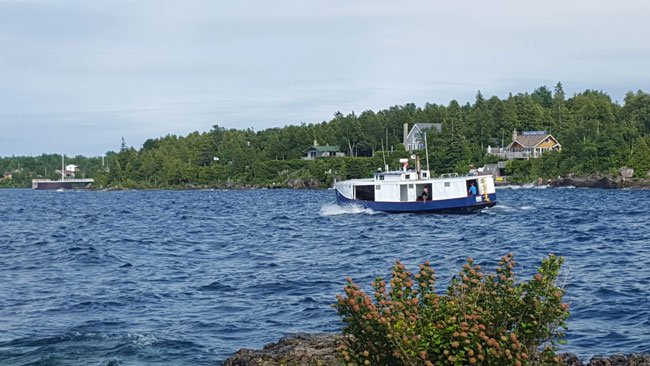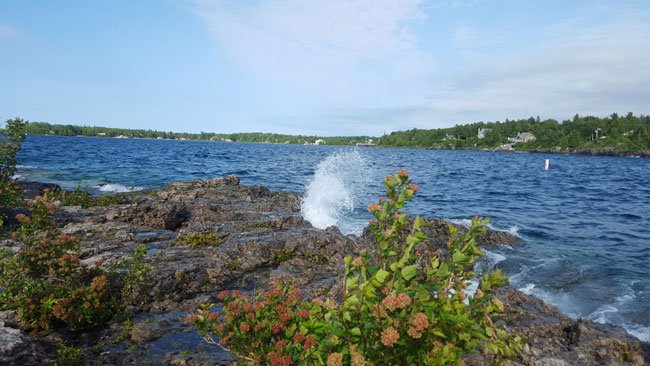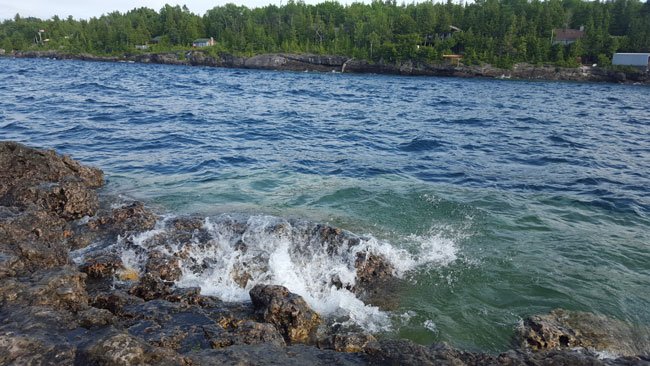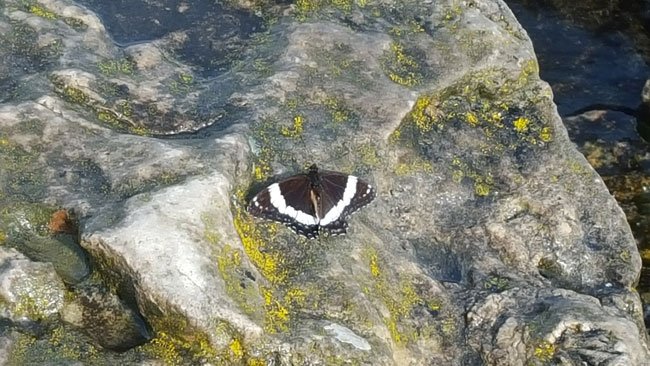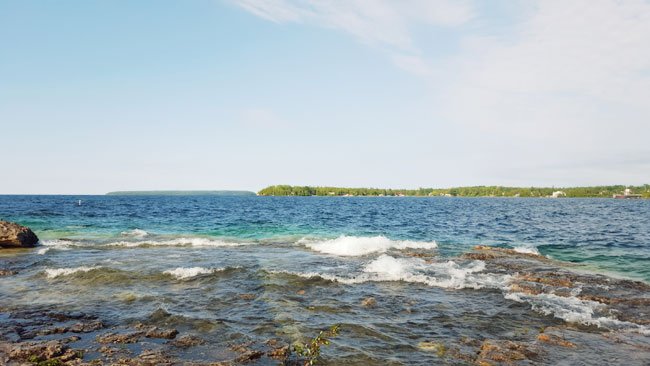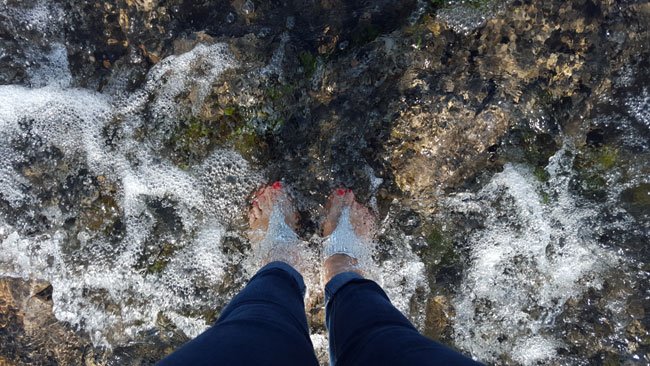 You can dip your feet in the cool refreshing water or just enjoyed the sunshine and breeze in your hair.  The view of the lake was breathtaking!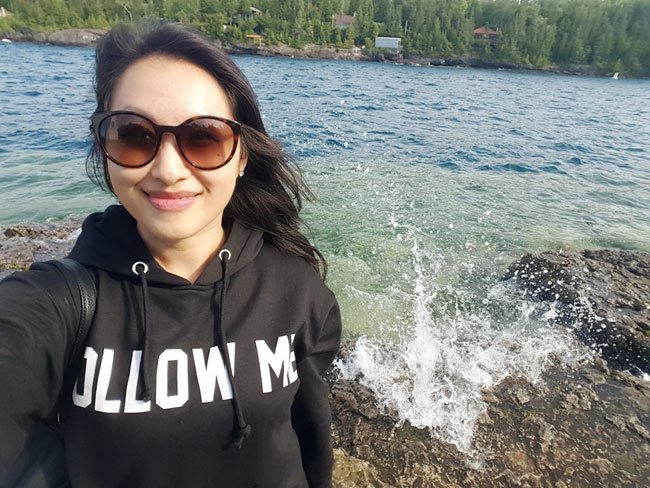 Might I caution that there are snakes around the area? I did not see any "snake warning signs", but I came upon one little guy, basking in the sunlight.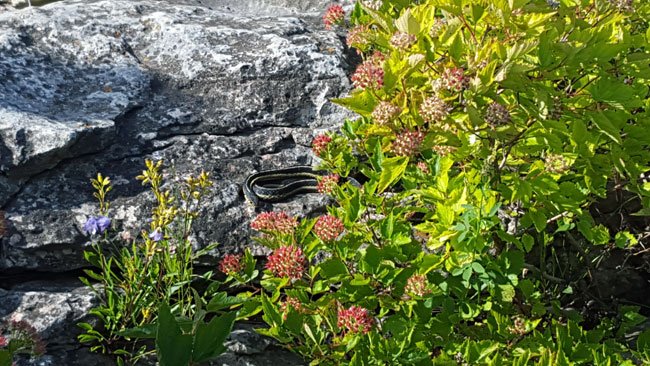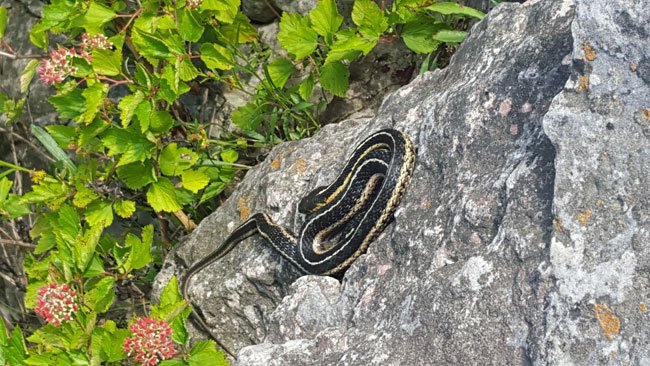 I'm terrified of snakes and have no idea if it was poisonous or not.  Anyone knows what kind of snake this might be?    
It was a peaceful day.  Tobermory is simply amazing!  Good night Steemians!  Part 3 coming up soon! All pictures are taken from my Samsung Galaxy 7.     
Thank you for your support. As always, don't forget to: