🍙🌏페루(쿠스코)에서의 여행 (8)The life in Cusco, Peru 🌏🍙
Valle Sagrado
성스러운 계곡
---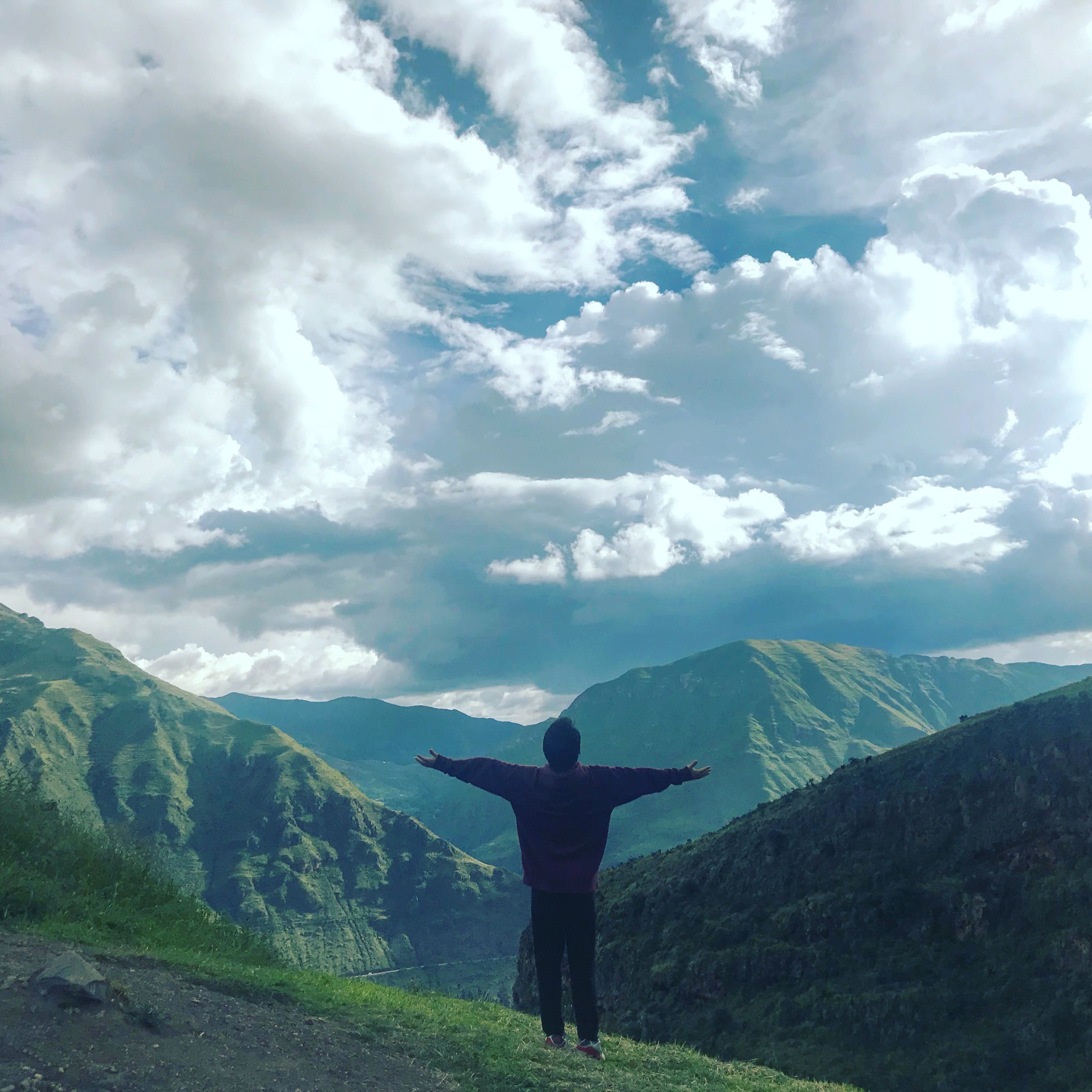 ---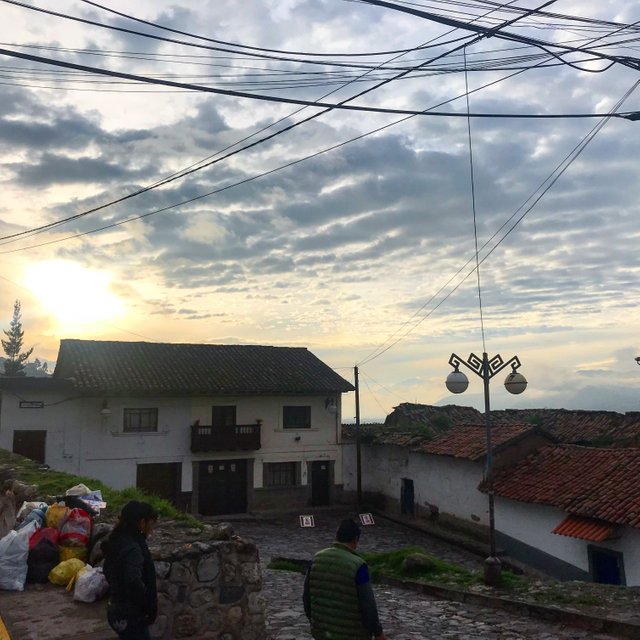 ---
The Morning of Cusco was utterly bright blessing today tour of us. I could even see the llama jumping around us while I waiting a tour guide for today. Cusco's weather always changes consistently so it was normal seeing my place rain a lot, However, 100m apart from me was totally shiny.
After taking a bus I realized I was the only one who could speak English besides tour guide. That's mean that the tour guide used Spanish instead of English for folks. Although he helped me understand using English, It was really hard me to understand
---
친체로 Chinchero
---
---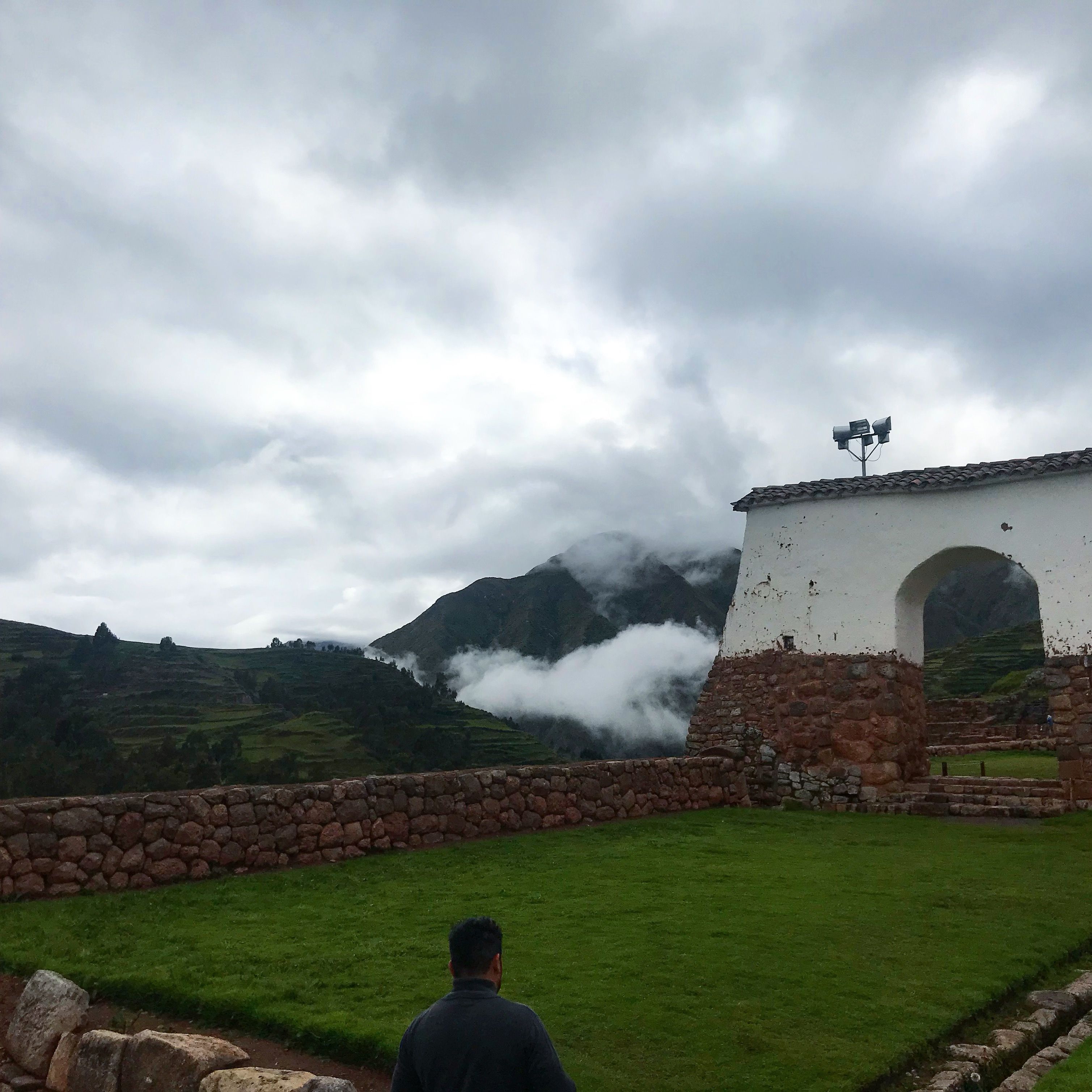 Inka cultivate the potato on this land and I found out Peruvian selling and eating a lot of potatoes. Compare to Asia potato can be like rice for us.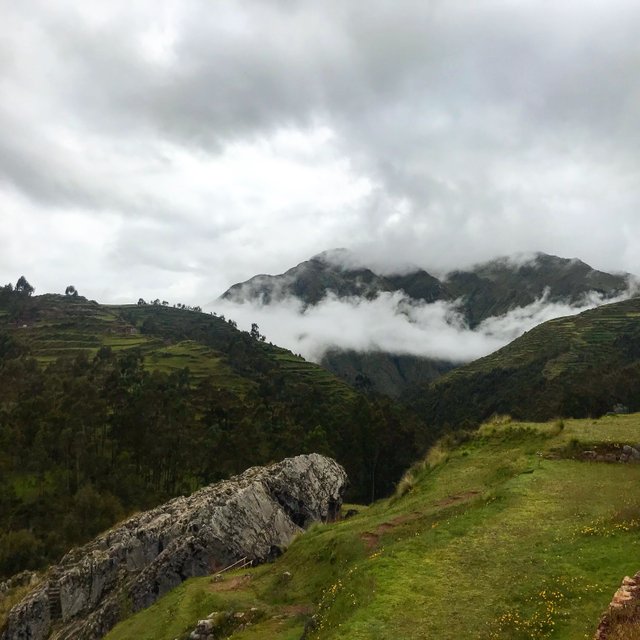 Mysterious clouds and enourmous montines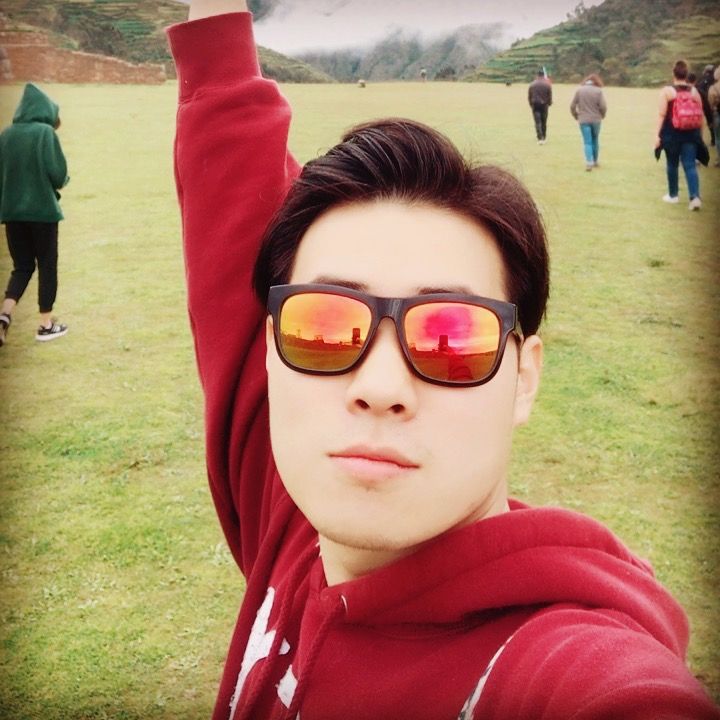 The first place I've visited was called Chinchero. Actually, There was nothing special for me, only I remember was the people were selling fabrics from the morning.
---
모라이 Moray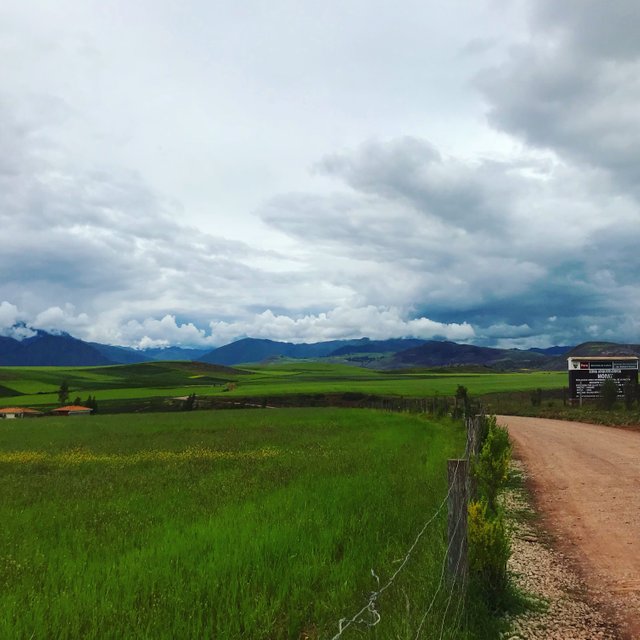 ---
One specific feature I could not find in Korea or the other Asian countries were mountains like South America. Mountains just stood up from the ground like who made like that. For example, Asian's mountains go up slowly and gradually become high. But South American's? It was shown like needle spike out from the ground.
---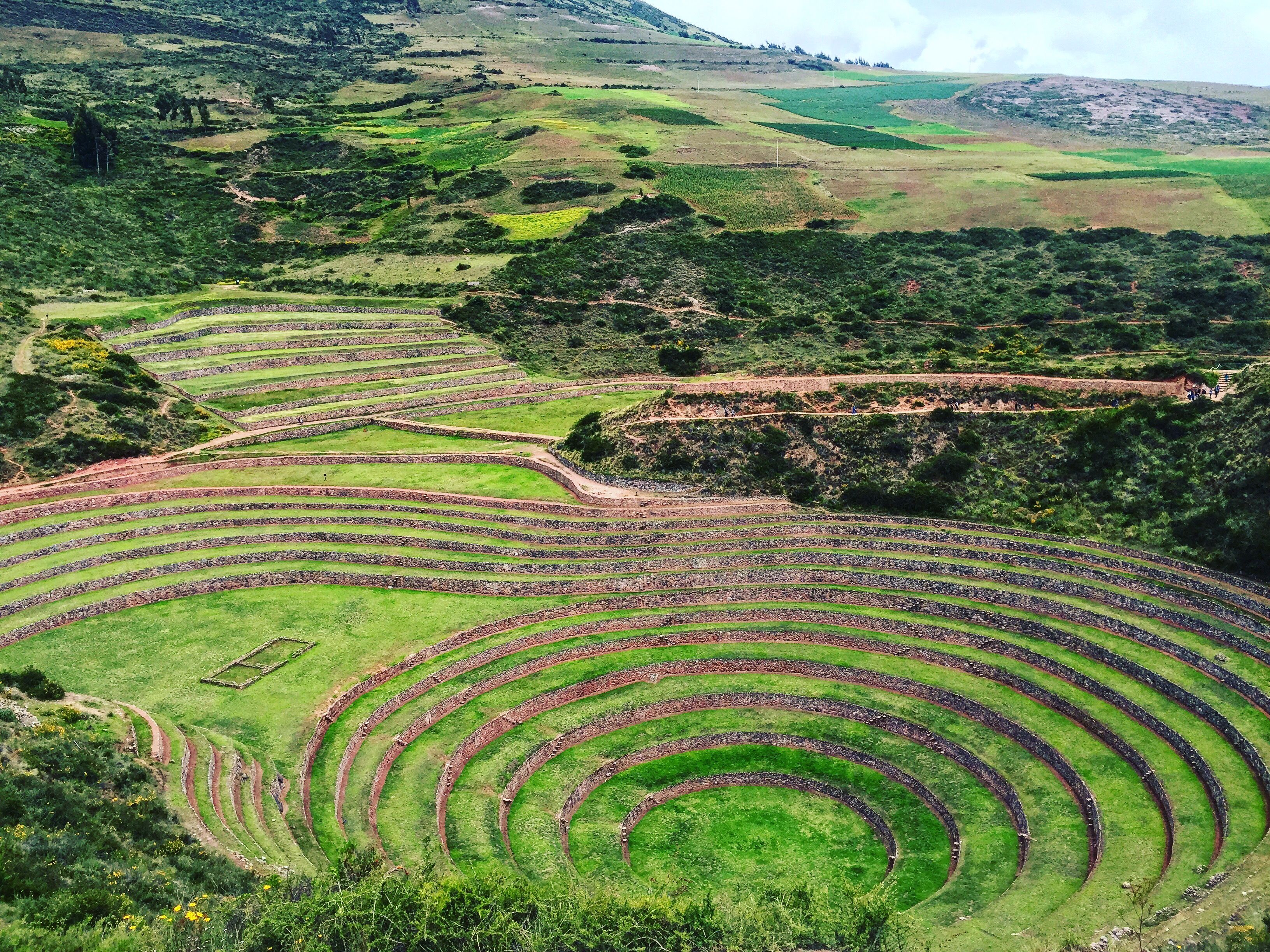 ---
We could not understand what this really for. But we assume from the depth and design this structure was built for an agricultural reason since between top part and lowest part make temperature difference it means crops they could cultivate between two different places were different.
---
소금 계곡 Salineras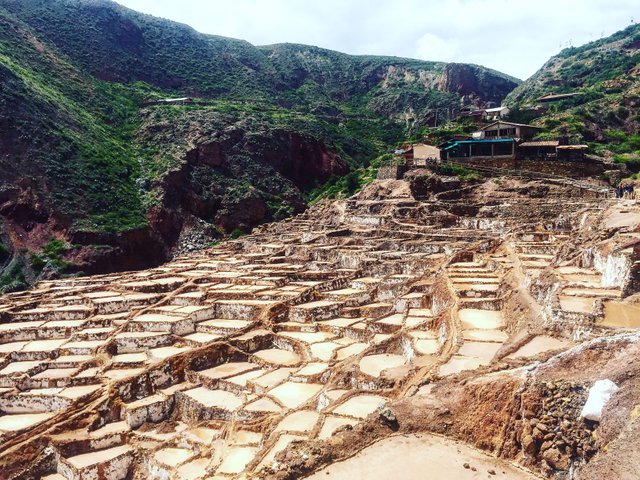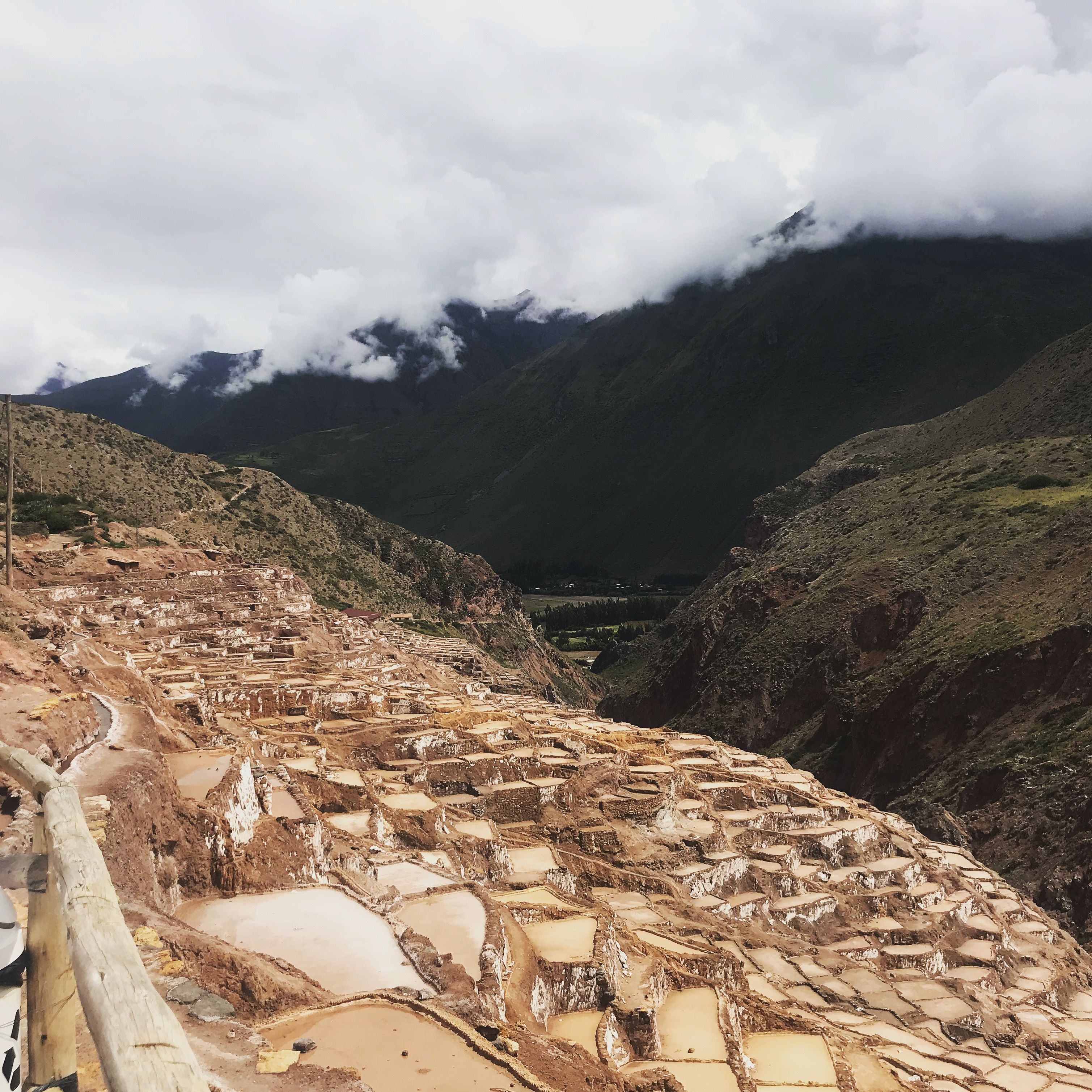 ---
I usually saw this place in a book and a TV shows so It was totally awesome seeing this place with my own bare eyes. First I was really impressed by how they find the way to earn salt from the top of the mountain. Back then the salt was one of the valuable resources it means Inka had a strong power among countries.
Second I couldn't believe how they made the water path work without the human. It called modulization. It showed unbelievable technology they achieved in that time.
---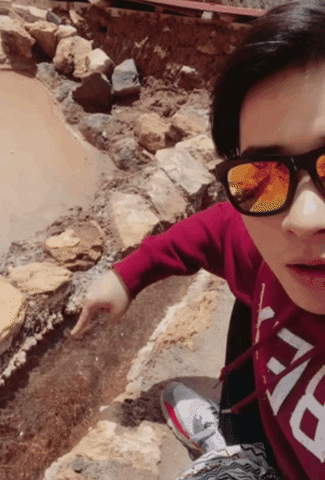 Third, How the water coming down from the mountain can be salty like that? Maybe long times ago earthquake bring the salty rocks from the sea to top of the mountain. That is the only way to explain how it happens.
---
---
오리안따이탐보 Ollantaytambo
---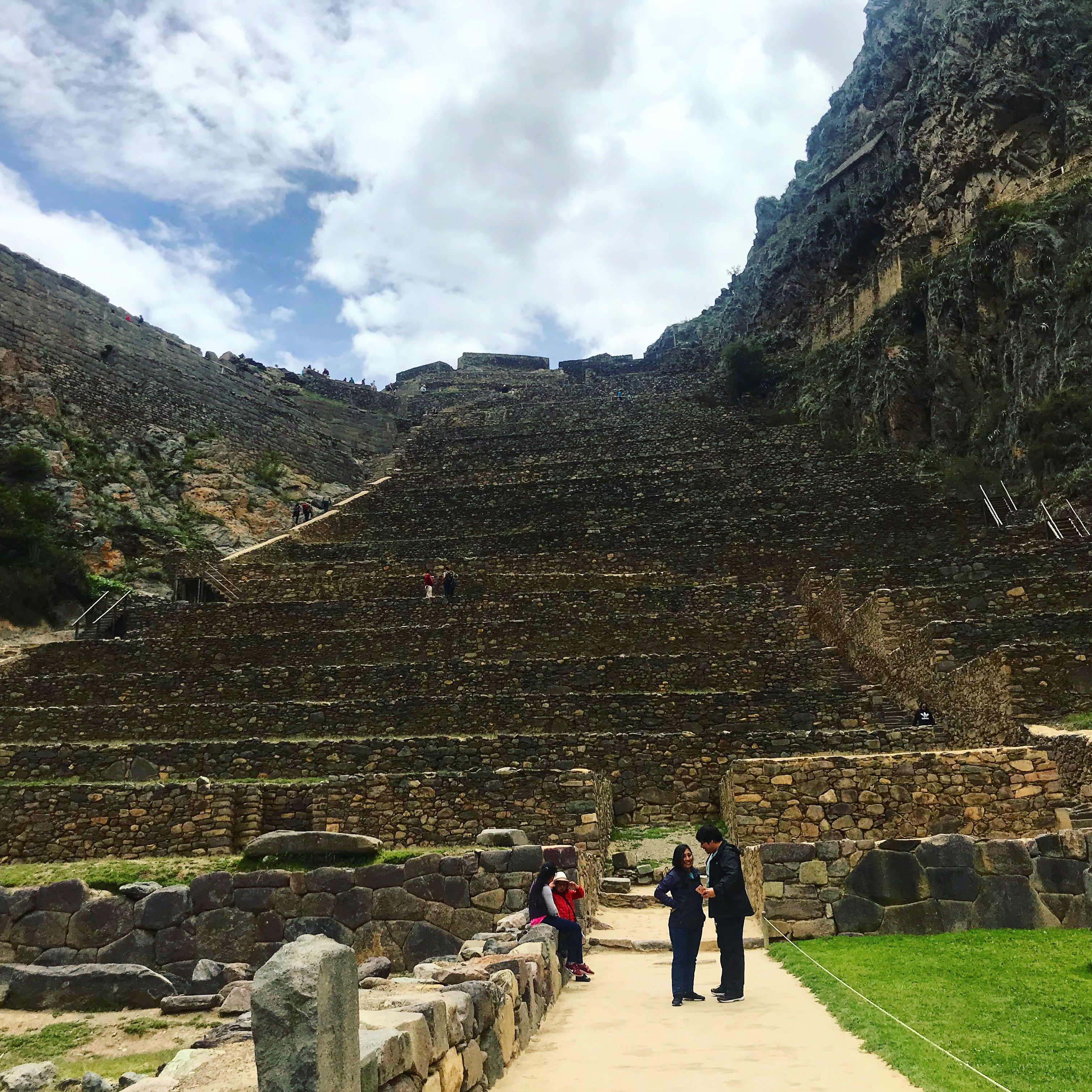 ---
Looking up this tremendous construction was totally shocked. Well, Actually we can find huge and giant building everywhere around the globe but this building was only built by human resource no any machine for lift rocks or shape the rocks. So there was one big problem. There was no elevator :)
---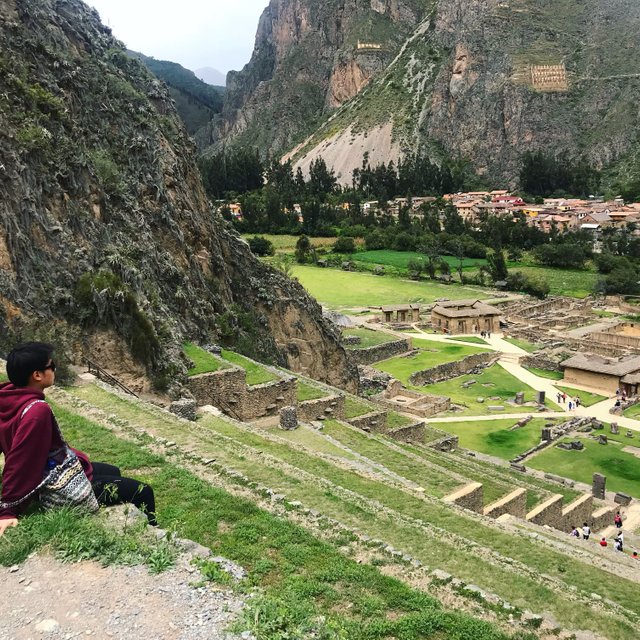 ---
It's really good to see the village surrounded by mountains above Ollantaytambo feeling the wind and facing the sun. But the biggest problem was a headache... Since this place located really high altitude there was little air that I could breathe so it caused me a heavy headache when I tried to go up.
---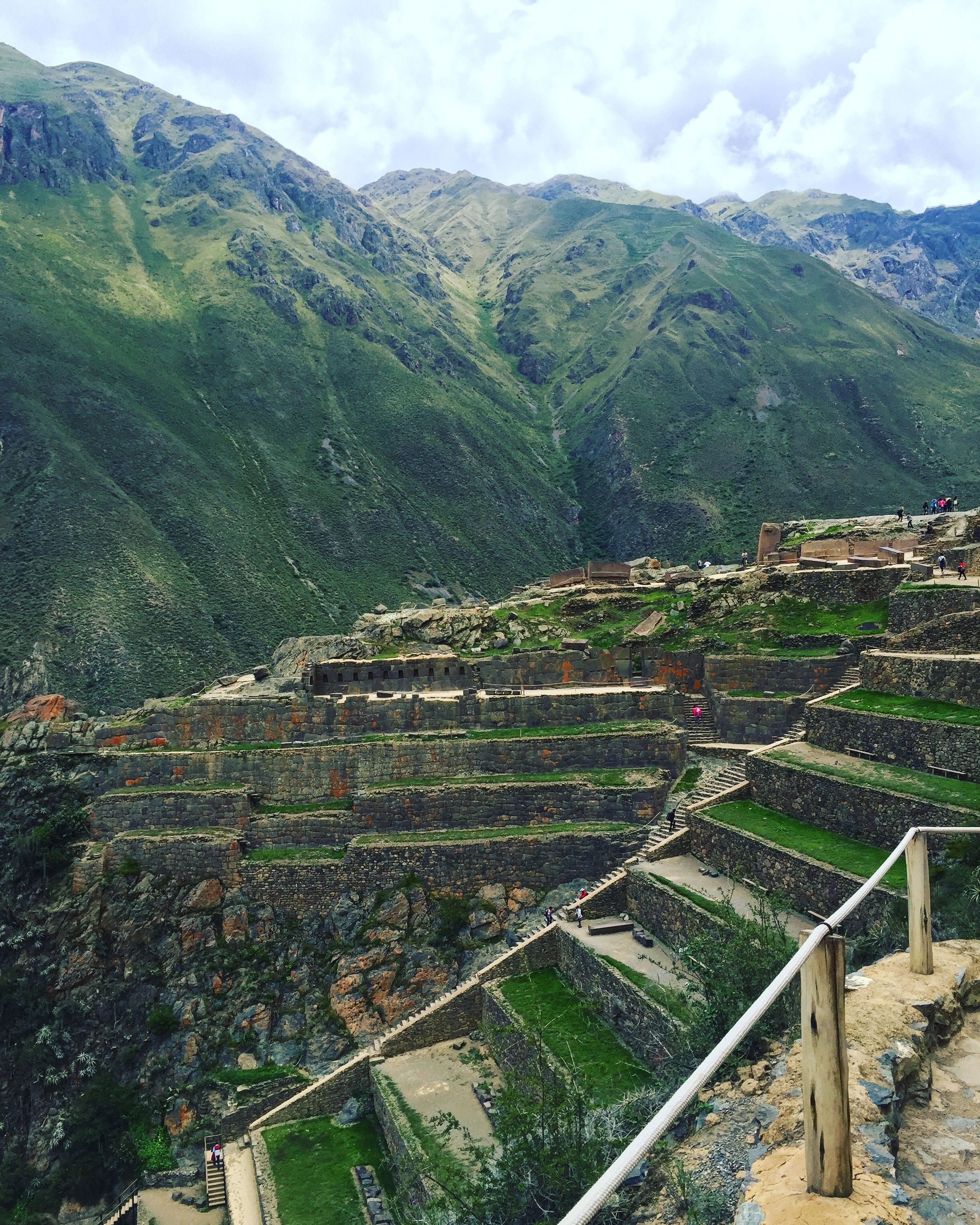 ---
But It was really worth it to see the view only can see above Ollantaytambo.
---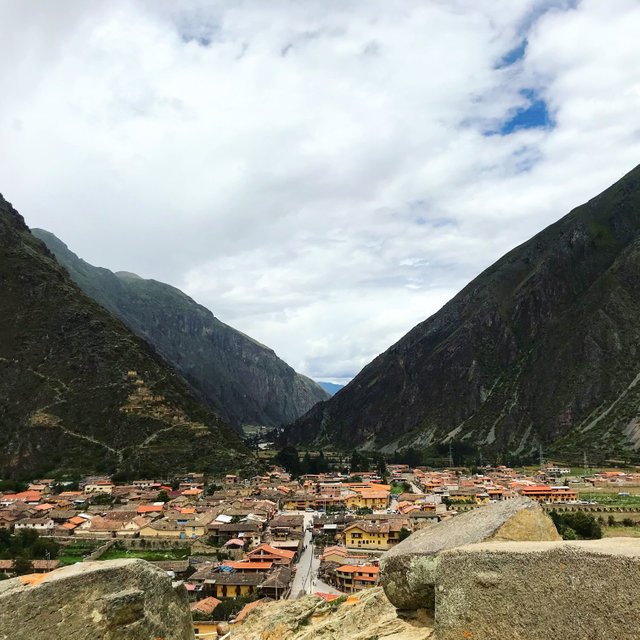 ---
I was really dumb I didn't stop the tour here and headed back to Cusco since here was the place I could take a train heading to Machupicchu. Yeah, There was a consequences, that I needed to go there one more time spending extra 3 hours to take a Peru rail which heading to Machupicchu.
---
So if you traveling Cusco don't forget here is the place you can have a train bring you city which near Machupicchu
---
---
피삭 Pisaq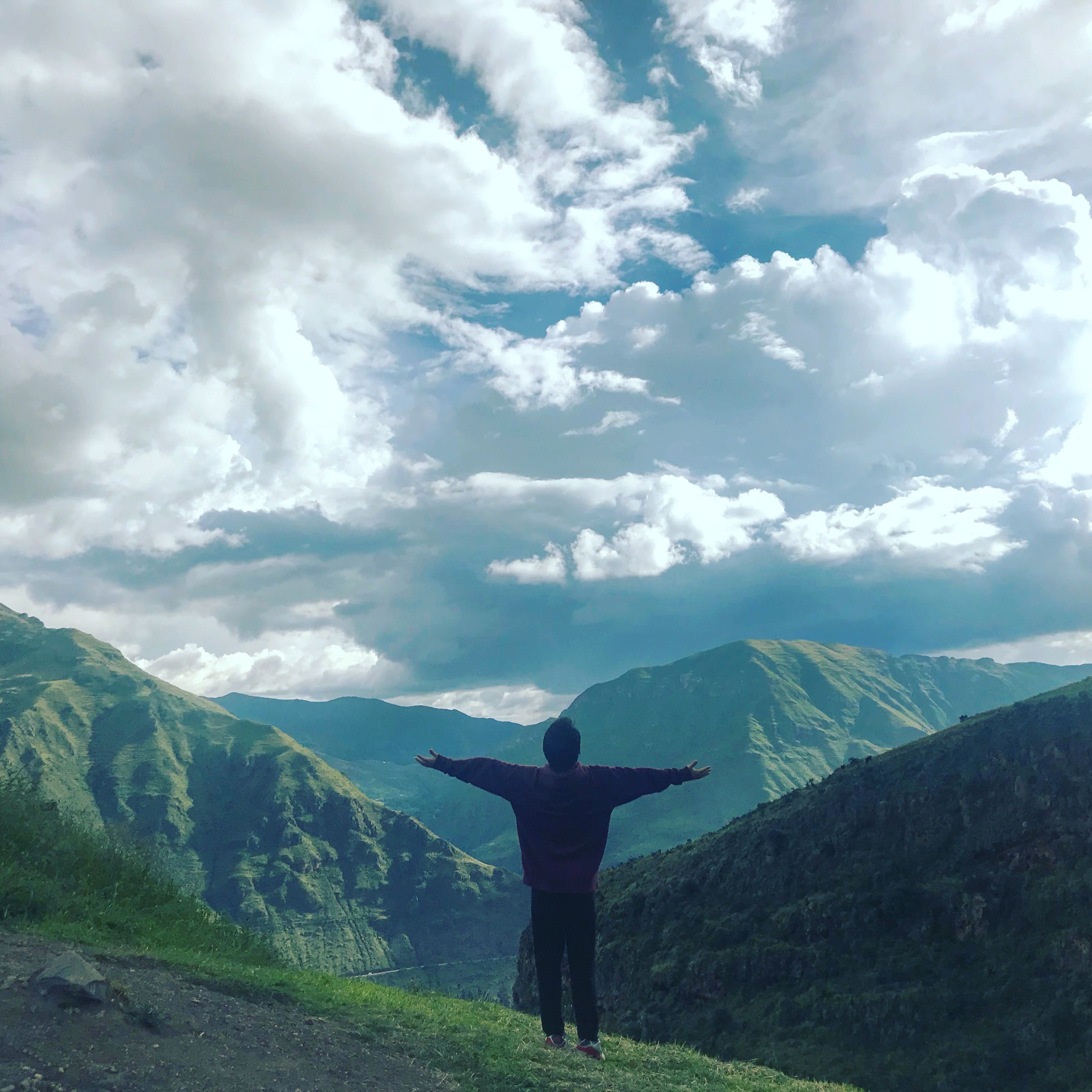 ---
Best Place I've been on this tour trip. Called Pisac!! A tour guide told me that this place also called small Machupicchu No word to say. Must visit place :)
---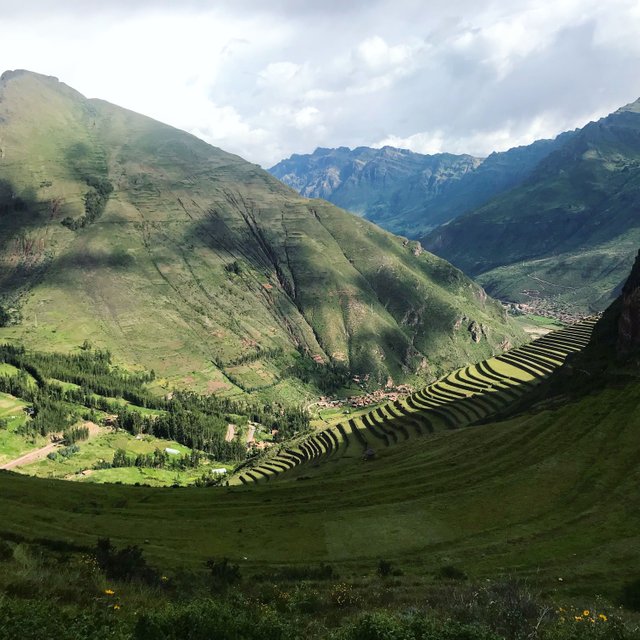 ---
It also located high altitude so totally hard for me to go up but after seeing the view looking down from the top? No word to say...
My headache vanishes and the feeling I can't explain came out from my heart. Dwindle bring me the happiness of peace and the sun between the clouds and clouds paint the mountains more beautiful.
---