🍙🌏칠레(아타카마)에서의 여행 (17)The life in Atakama, Chile🌏🍙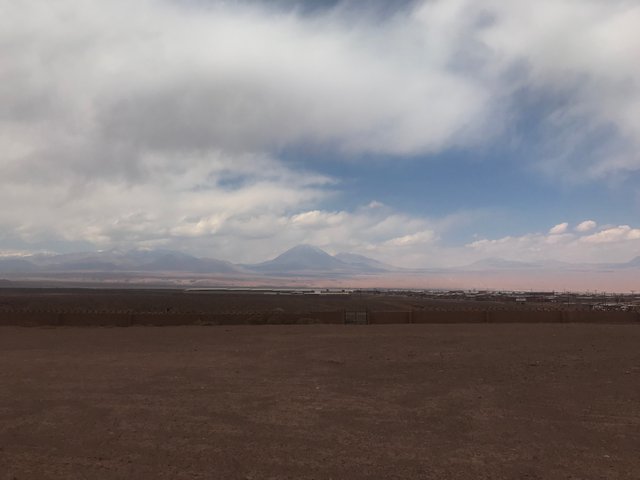 ---
The air was dry like a dead body and the Sun was sizzling, the life in a desert was like that. I hopped out from a bus I took almost 12 hours and face the sun. It made my body and brain realize that I am in the desert that I've never been before. Seeing an endless sand field while smelling the wind containing the sand revealed that it doesn't have a rain for a long time.
---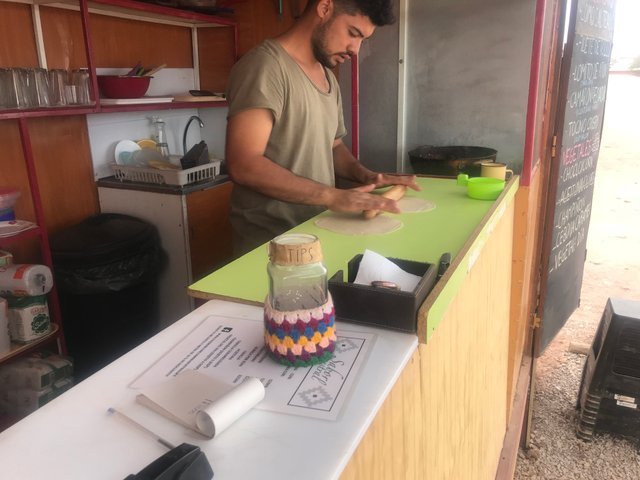 ---
Empanada was the food I had most in South America but Empanada I've had in Atakama was totally different with another Empanada. Even tourists came from country belong to South America said it was unique and distinct.
---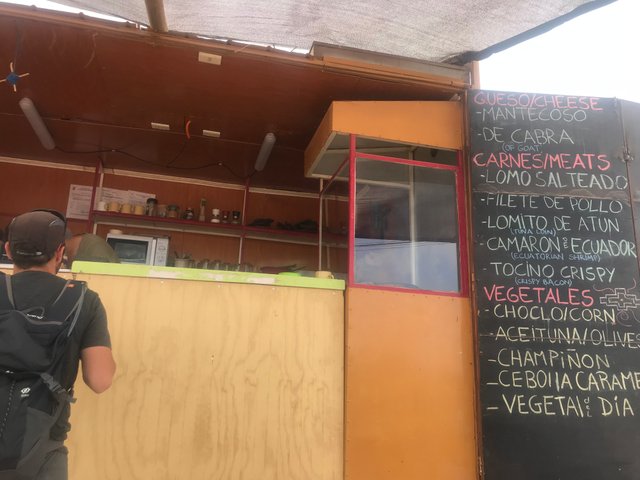 ---
Here is the menu. What I ordered in this place was Tuna cheese mushroom empanada. And I brought my own ketchup for my taste and It really makes a harmony with cheese tuna Empanada.
---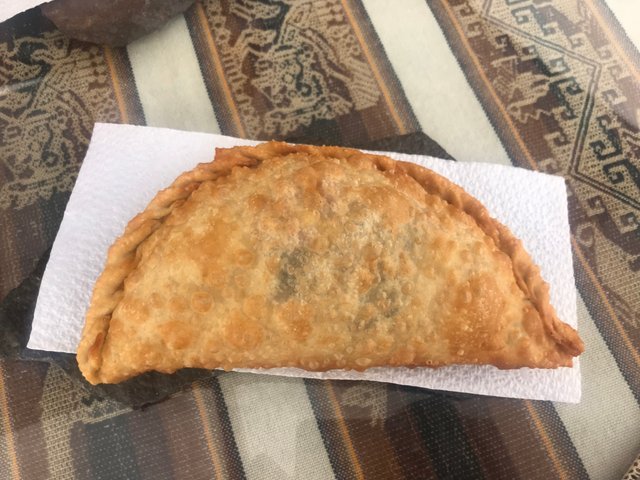 ---
Actually, this Empanada will serve on the hot rock. But I thought that was not clean at all so I just used Napkin to pick it up. It looks quite good, right? Its price was almost 7$ but quite worth to pay for it. It's quite big and thick. After you have a bite you can see melted cheese having a wrestle with tuna and mushrooms.
---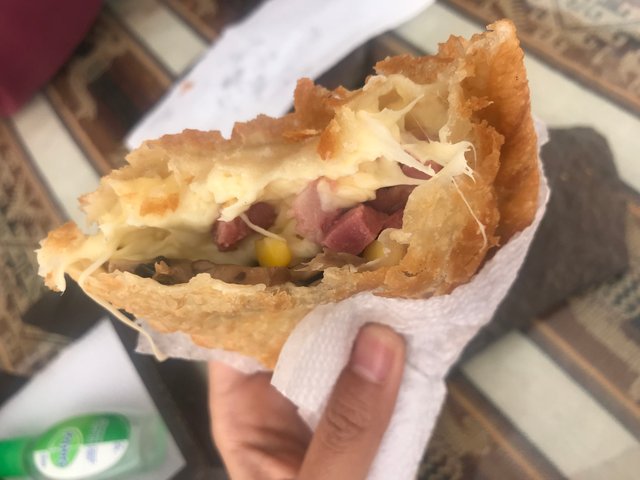 ---
Why not try a bite??
---