Hello Steemit!
WanderLust is a blog run by two German sisters Erika and Johanna! We both travel around the world for work and play and hope to be able to take the Steemit community on some of our journeys with us. Today's posting is about our time skiing in the Tirolean Alps in St. Anton am Ahlberg.
UPDATE: Now that our trip is fully finished, we wanted to provide our Steemit friends with an updated posting that includes more photographs. Thank you as always for following along on our adventures!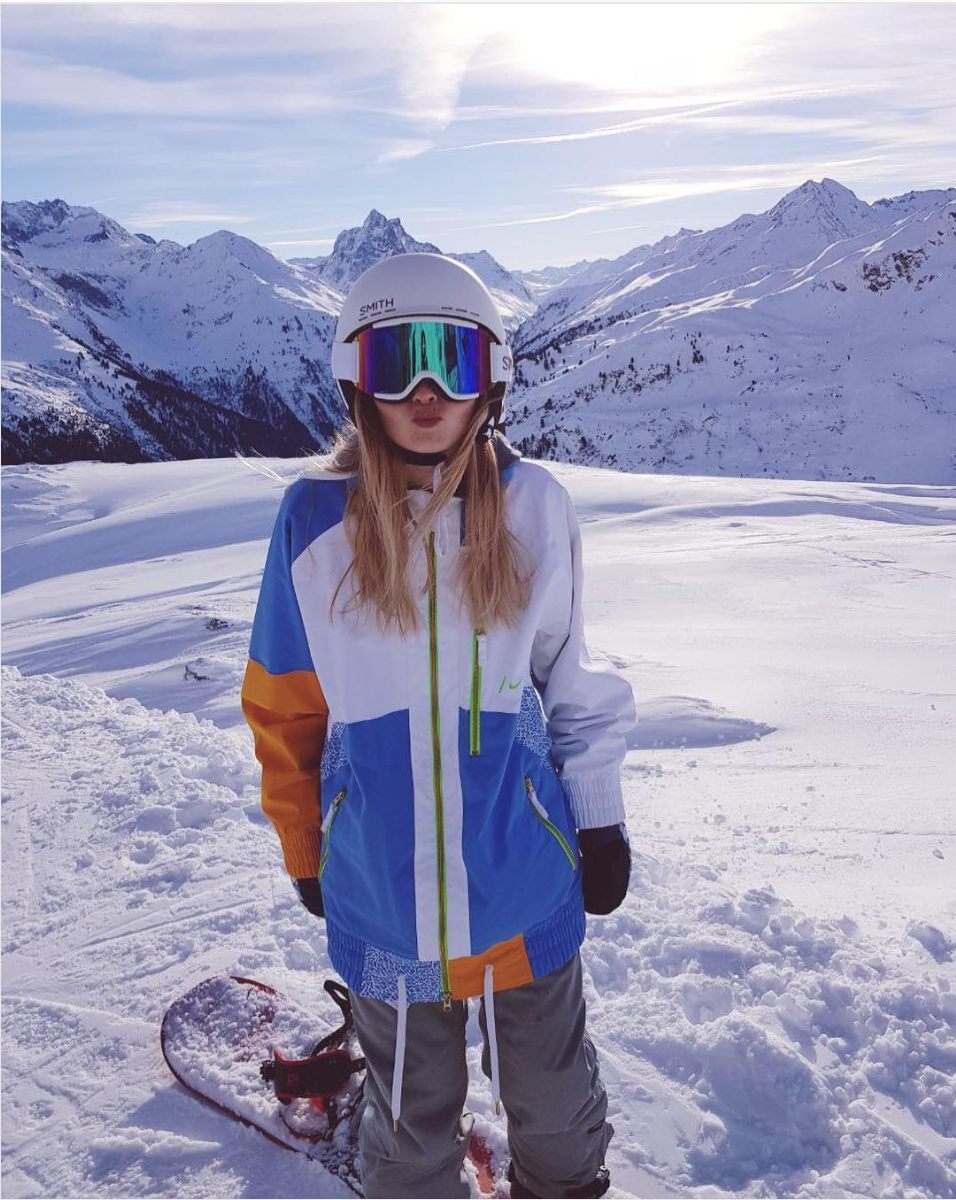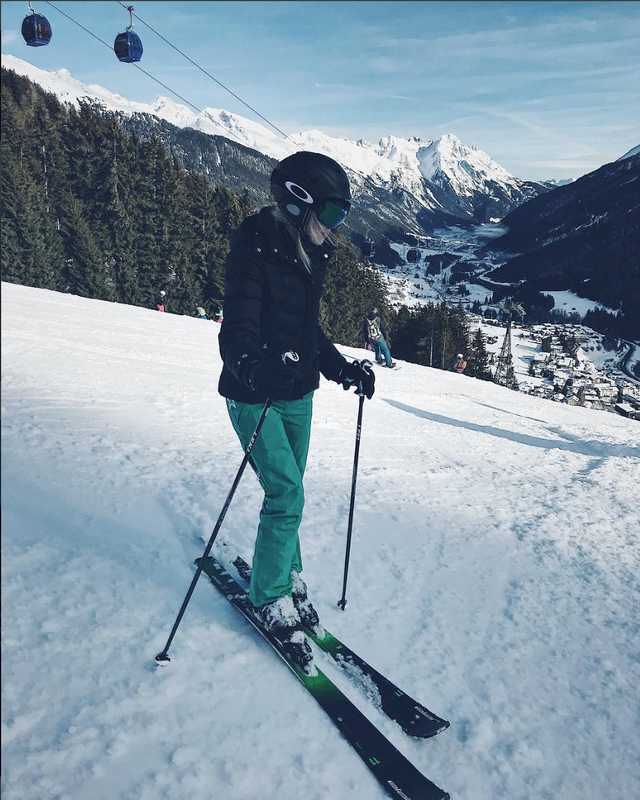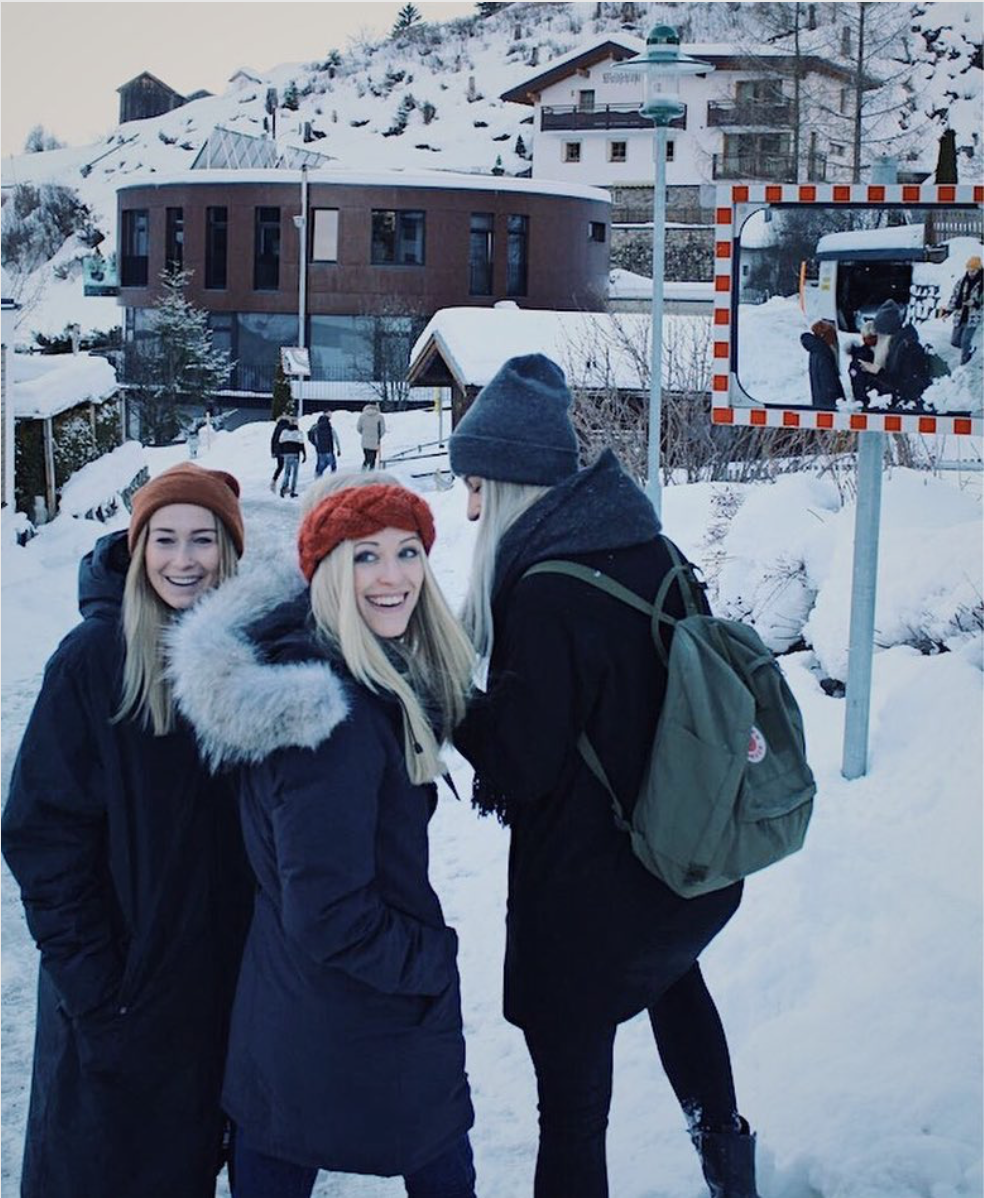 St. Anton, or Sankt Anton am Arlberg in native German, is a ski resort town located in the Tirolean Alps. Unlike some of the skiing resorts that we have seen in the United States, St. Anton does not have any "green" labeled ski runs. For this reason, it is not recommended that anyone with inexperienced friends or children make St. Anton the first stop on their European Ski Adventure. In fact, we did not see a single person who was younger than maybe 15 years old while we were there.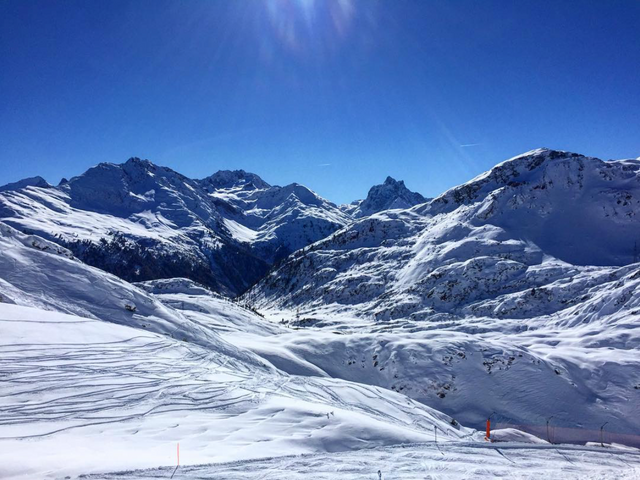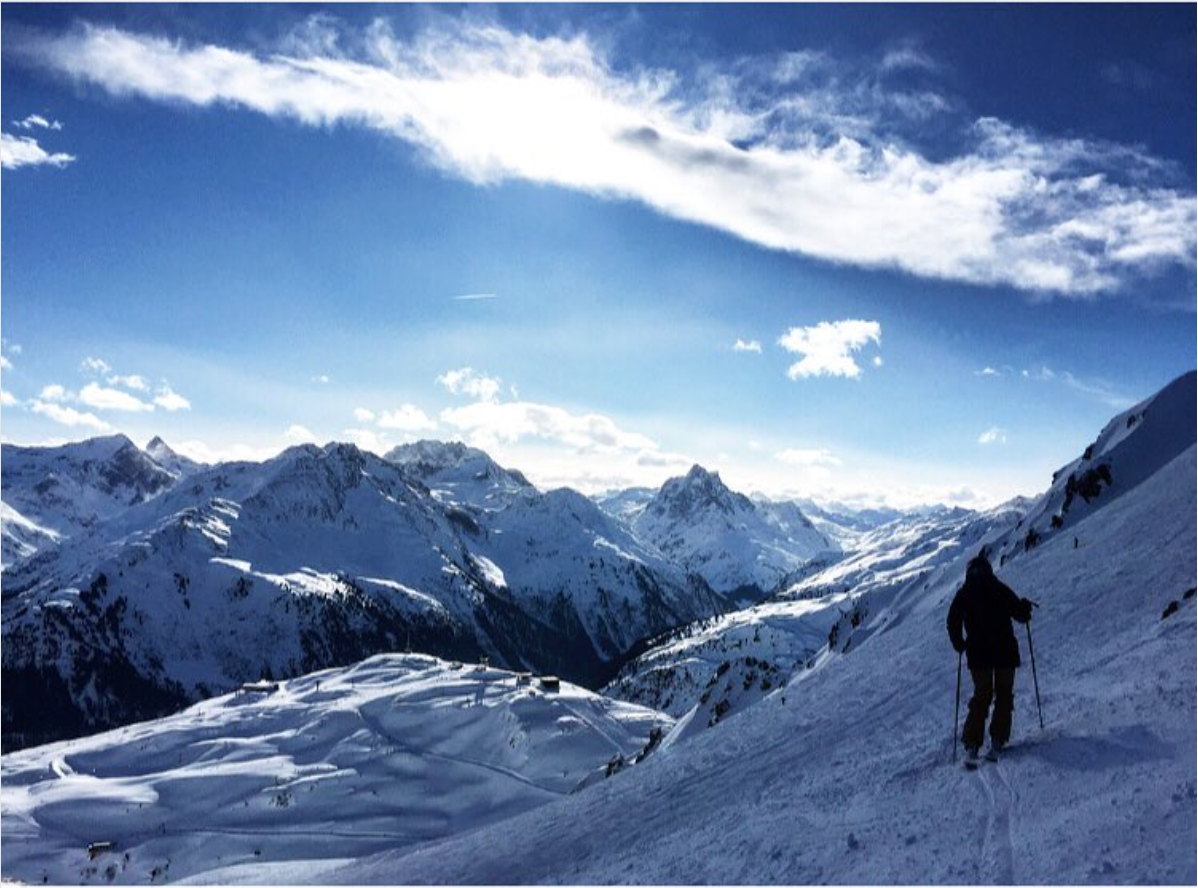 Because of St. Anton's location in the Tirolean Alps, we actually flew to Zürich in Switzerland before renting a car to drive across the Austrian border and up into the Alps. It was too late in the day when we arrived to start skiing so we just explored the village with some friends before retiring of the evening at a beautiful resort looking out away from the mountains.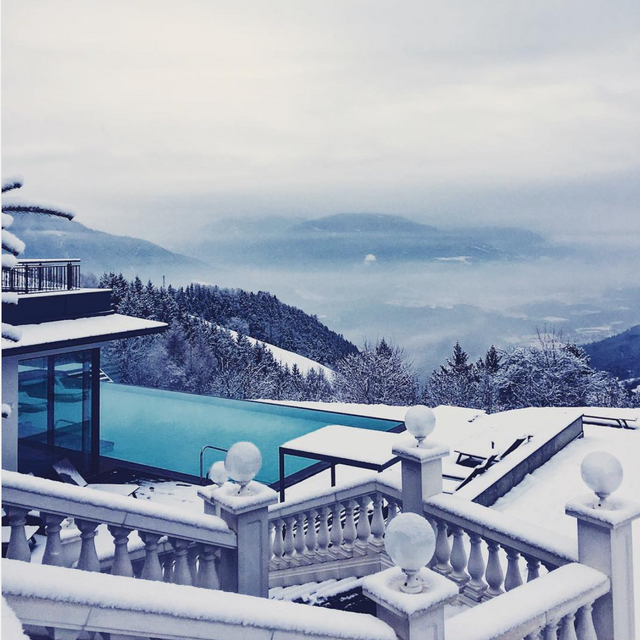 The next morning we rode up to the top of the mountains and started to snowboard (Erika doesn't like to ski and prefers snowboarding when there is any difficulty on the slope).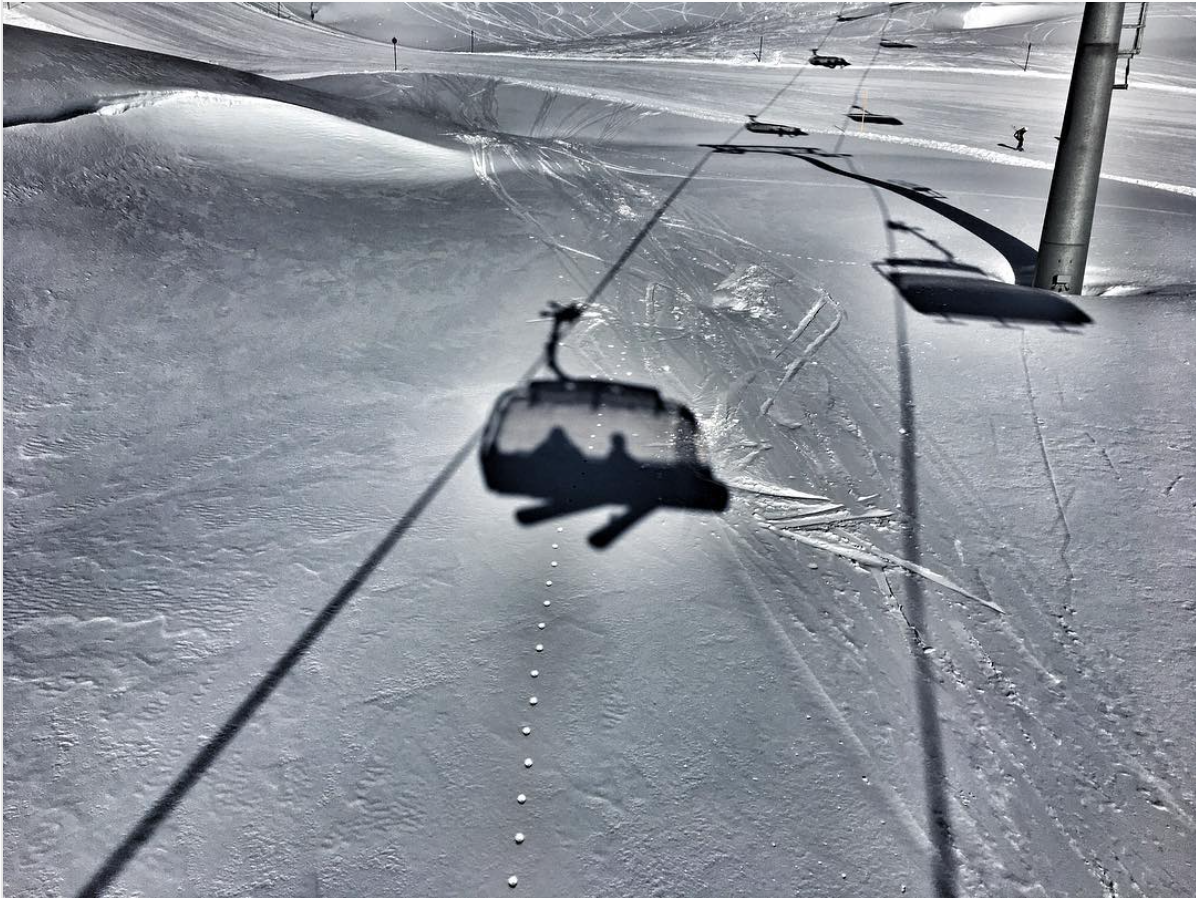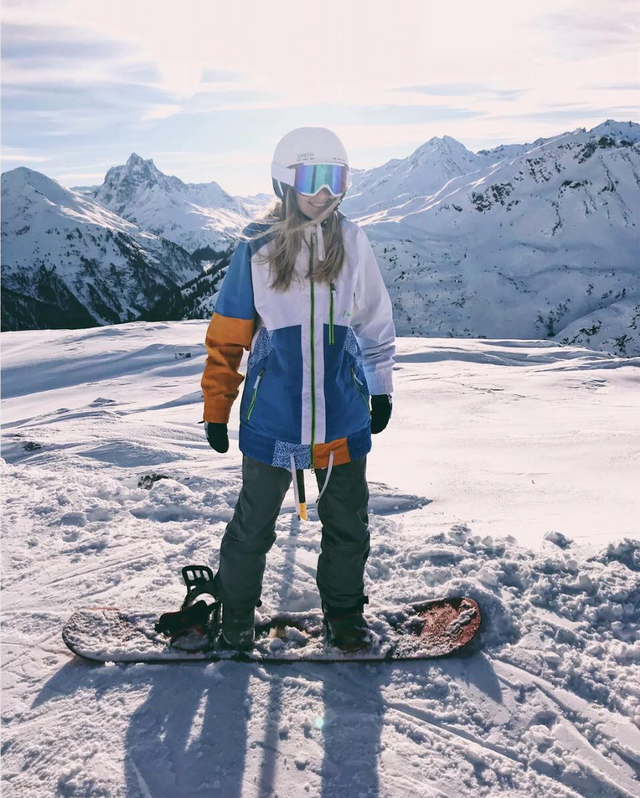 As you can see, we were quite high up, and it is always a little nerve-wracking when you first push off down the mountain.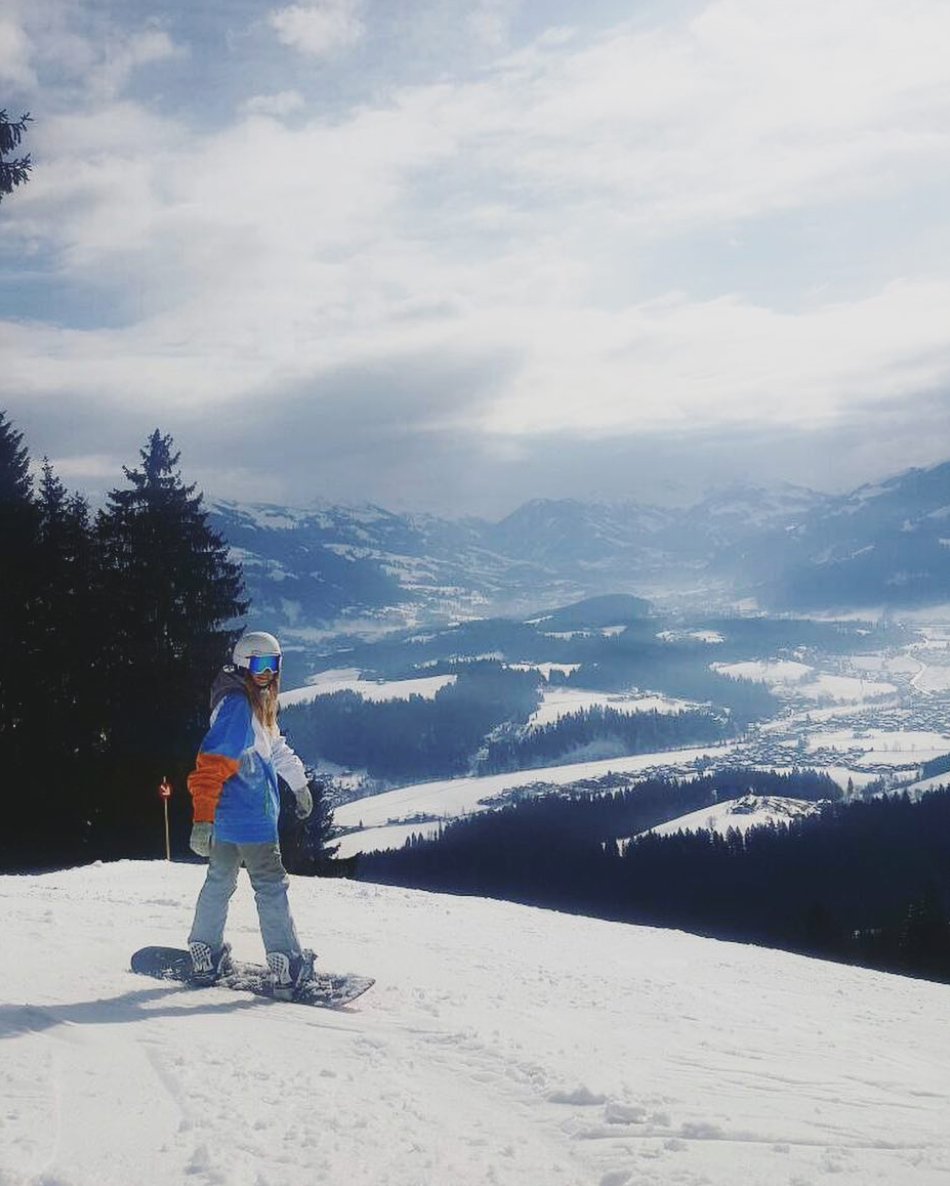 St. Anton also has a snowboarding park for people who want to do more jumping and grinding than downhill boarding/skiing, but our group wanted to stick to the regular mountain slopes.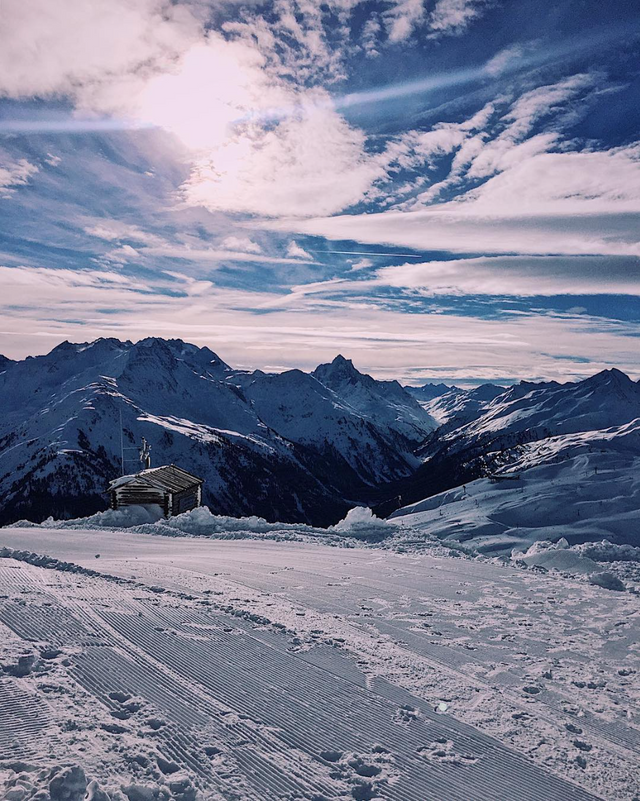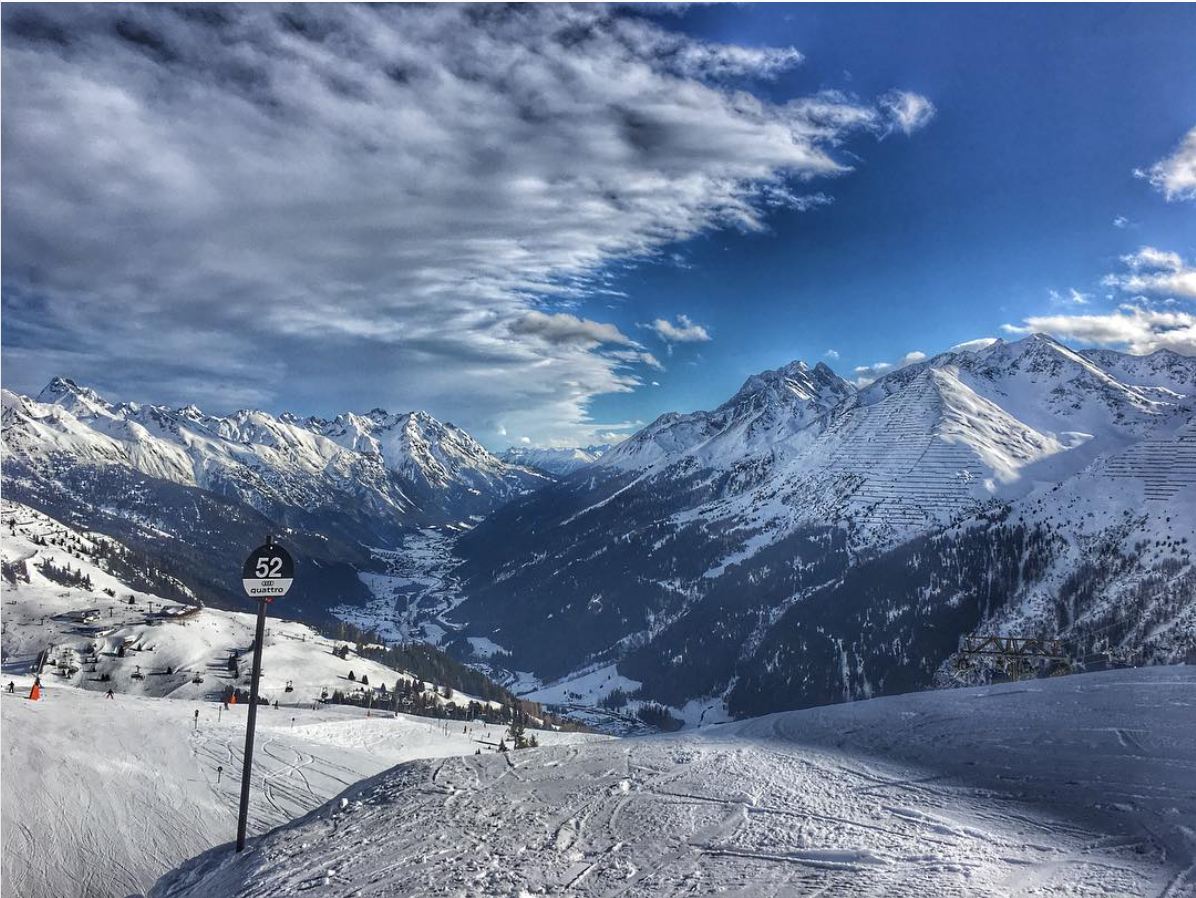 The mountains surrounding us were quite beautiful while covered with snow, and we would like to share some of those views with our friends on Steemit: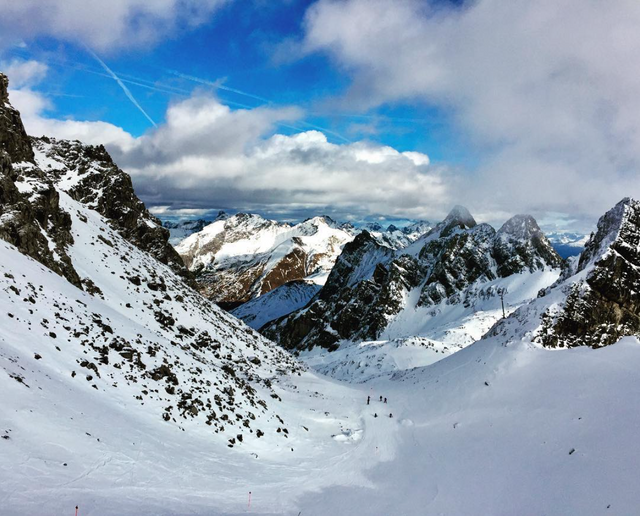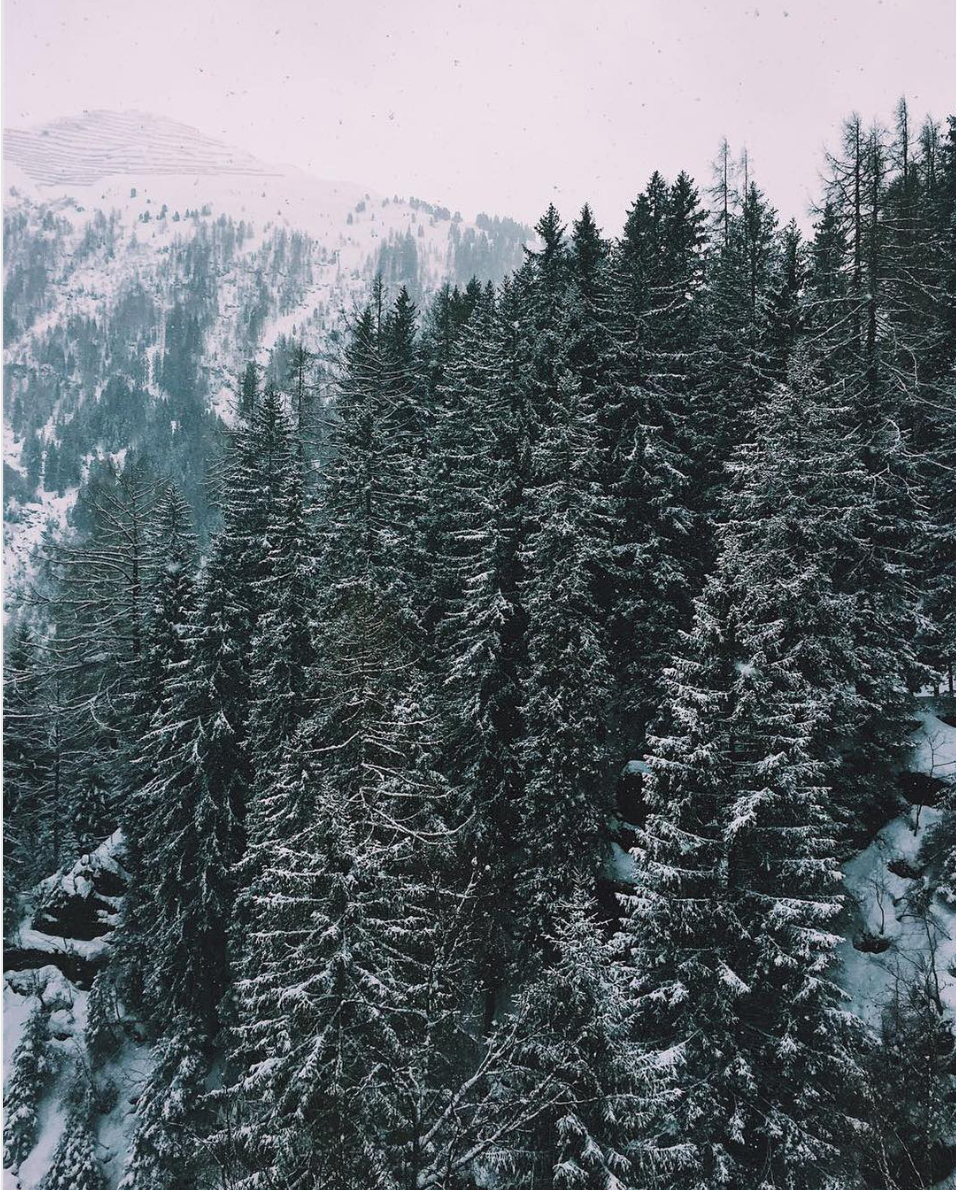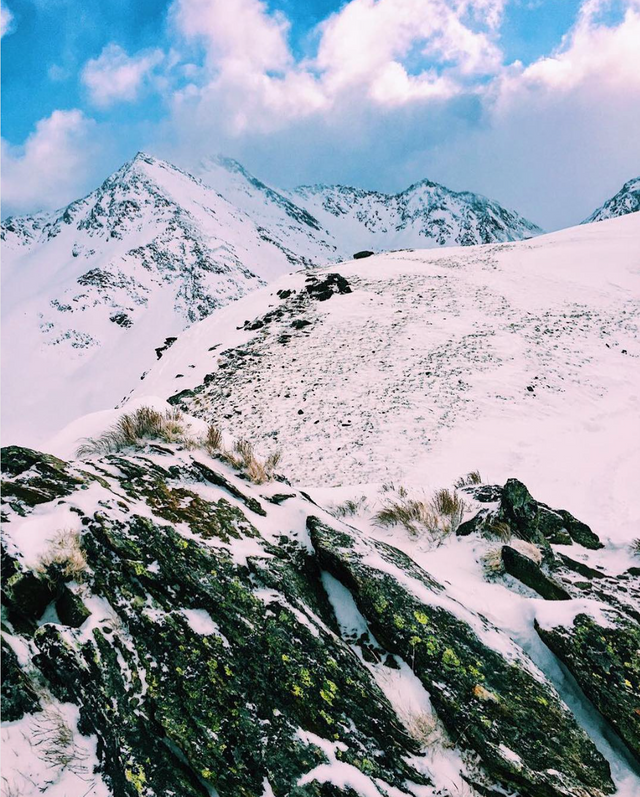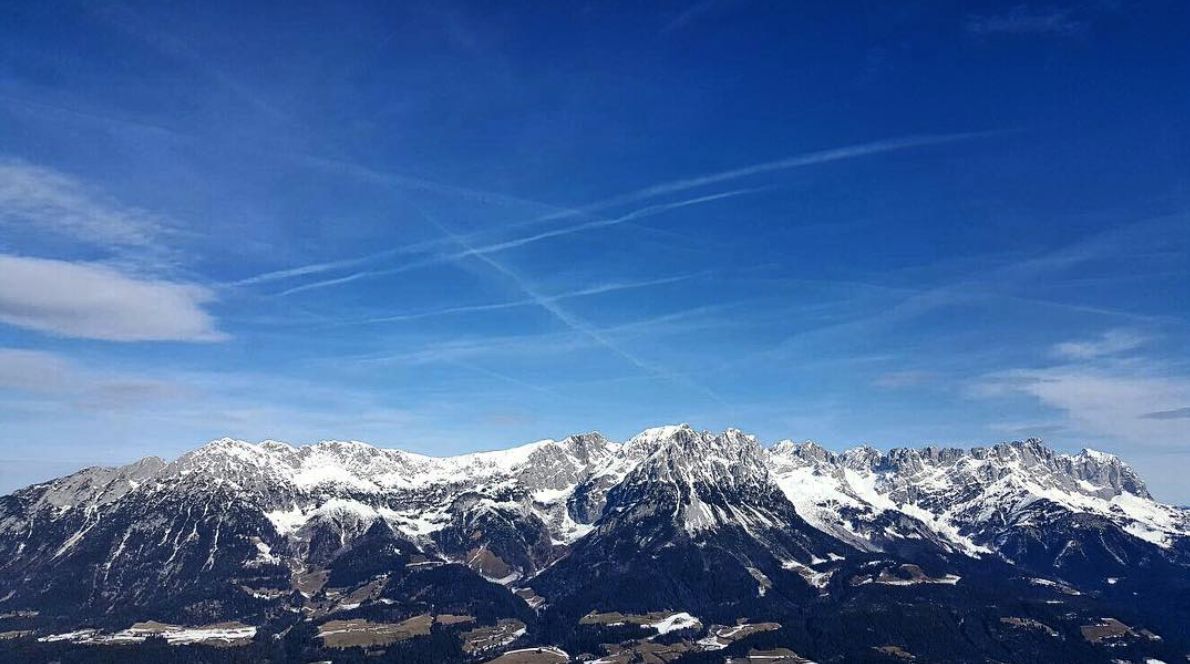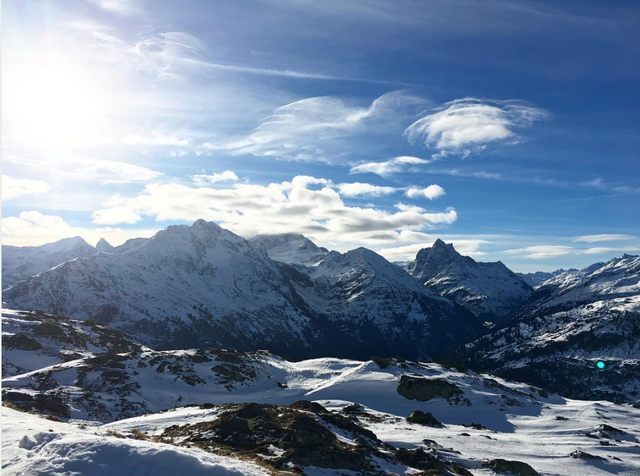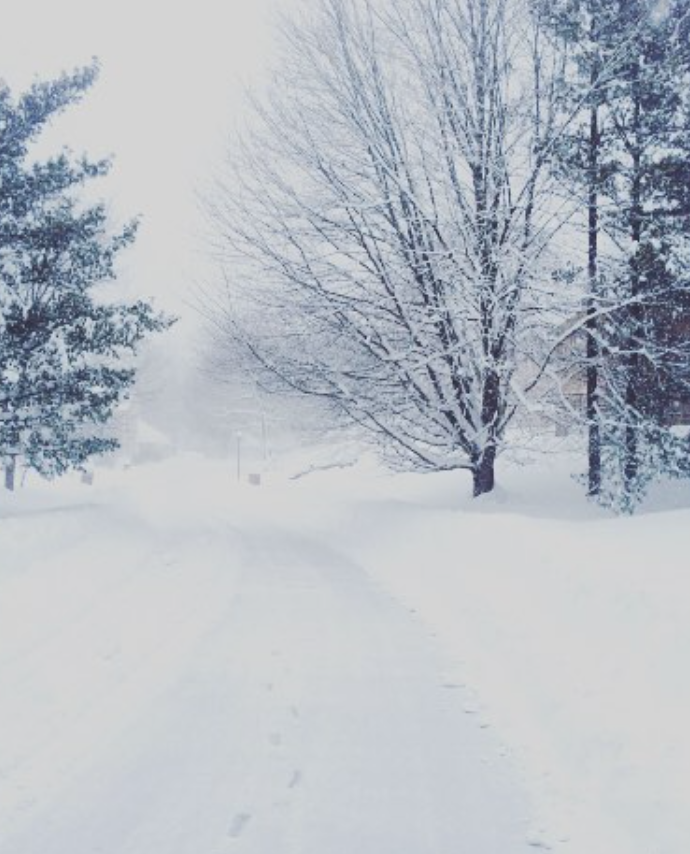 We hope that you are enjoying your journeys with us, and we hope to hear from you and will incorporate your suggestions into our future posts. We hope to go on more adventures with you all in the new year and we will try to include any good suggestions that we see before that posting.
Auf Wiedersehen!
E&J