New fountain in our city.
In our small provincial town, residents are happy with any improvement, even insignificant. The regional budget does not allow in full measure to bring everything to a normal state. I understand it. What could do, thanks for that.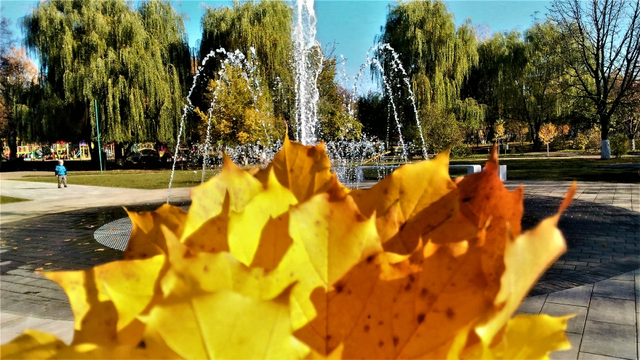 In the children's park on October 19, a new fountain was launched. He is in front of my house, with the loggia visible as "in the palm of your hand," so I am happy. The view is excellent as it is, but with a fountain it's quite beautiful. After all, the falling water is always beautiful. The fountain is small, but the event is significant for us.