Autumn in the Mikhailovsky Garden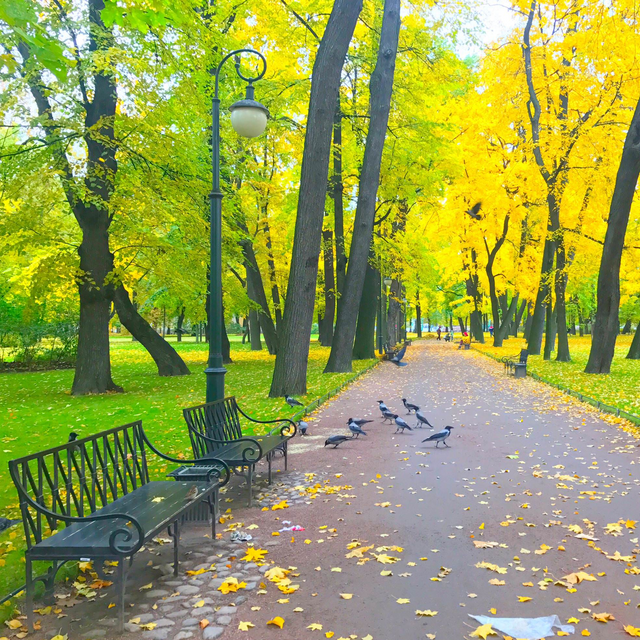 Mikhailovsky Garden is located on the banks of the Moyka River between Sadovaya Street and the Griboedov Canal. He is a member of the Mikhailovsky Palace ensemble.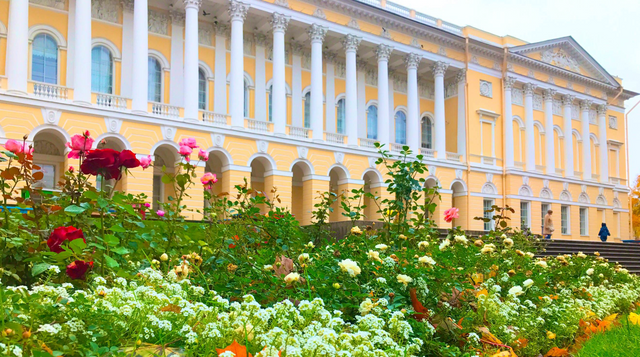 The garden begins its history from the time of Peter the Great and was originally called the Swedish Garden.
After the construction of the Mikhailovsky Palace, the garden essentially changes its appearance and is shaped into English manners.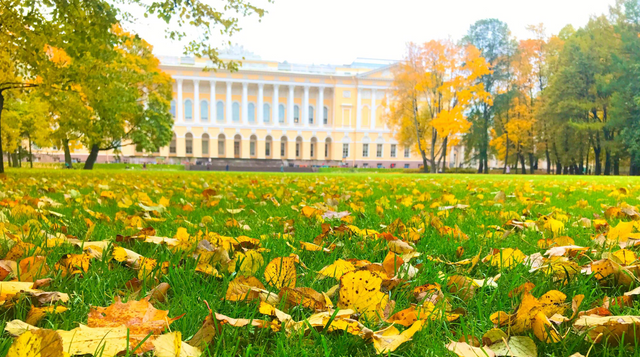 In the style of English landscape design in front of the facade of the palace there is a Masleny meadow of irregular shape, and on the banks of the Moika there is a pavilion with a pier.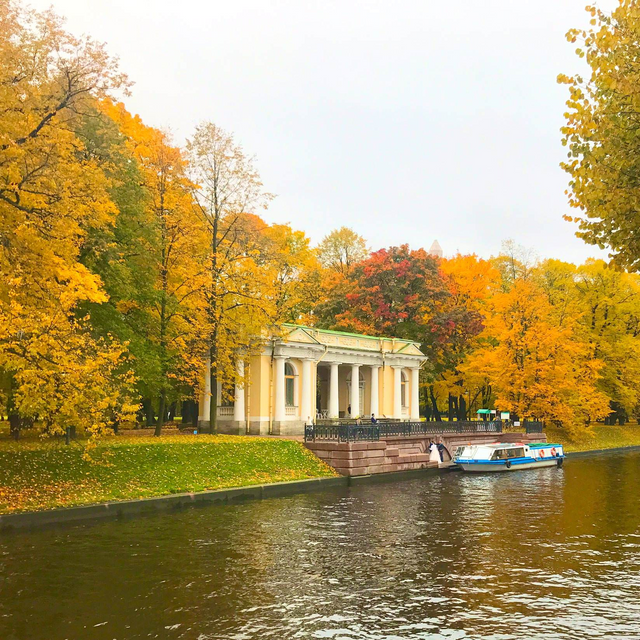 At the beginning of the 20th century, part of the garden was used for the construction of the Church of the Resurrection of Christ (Savior on Spilled Blood).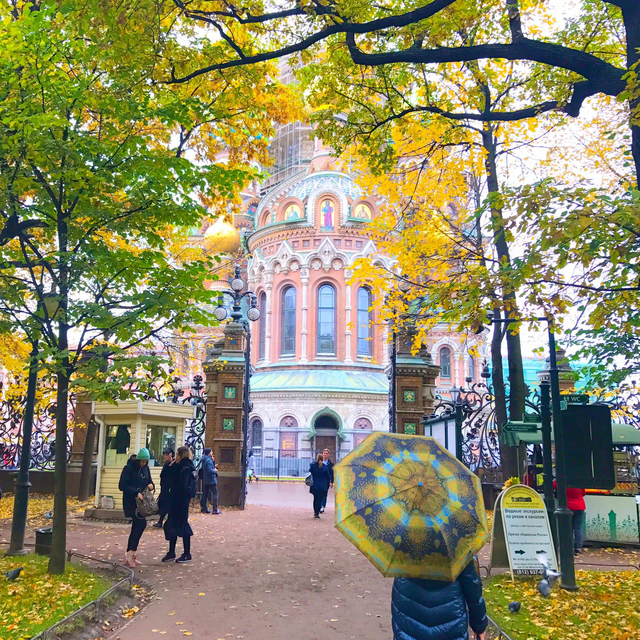 Simultaneously with the construction of the temple on his part, the famous forged fence of the Mikhailovsky Garden appears - independently a work of art.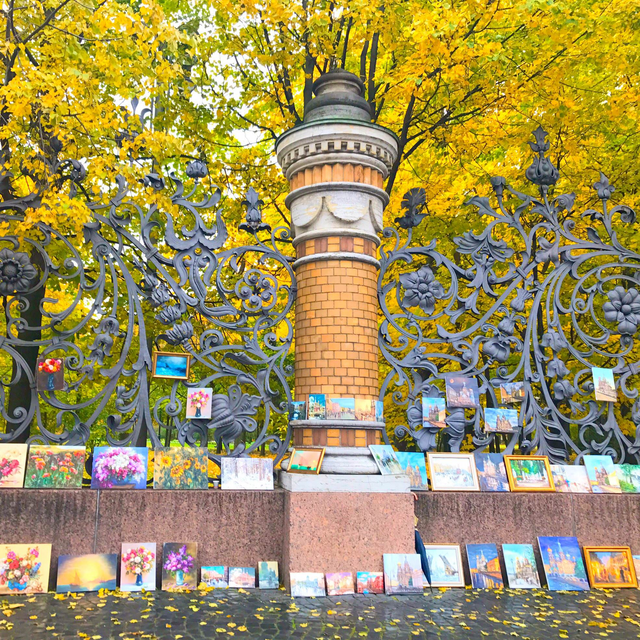 Today it is one of those places in St. Petersburg, where contemporary artists put up for sale their works.