Motorcycle Travel Series by @velimir 'The Flowing Wonder' (Part #248)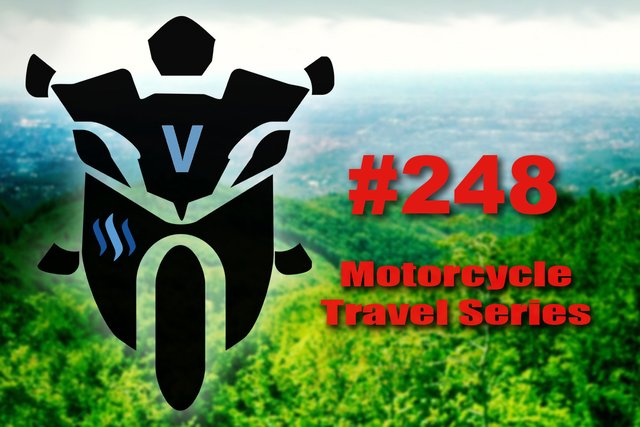 'The Flowing Wonder'

The sunny road brings me to this place of wonder, and I have no choice but to park. I am standing by a creek bathing in the sunlight. I wish it was summer. Then, I wouldn't wait another minute before I take my clothes off and exchange the unbearable motorcycle heat for a soft touch of these clear waters.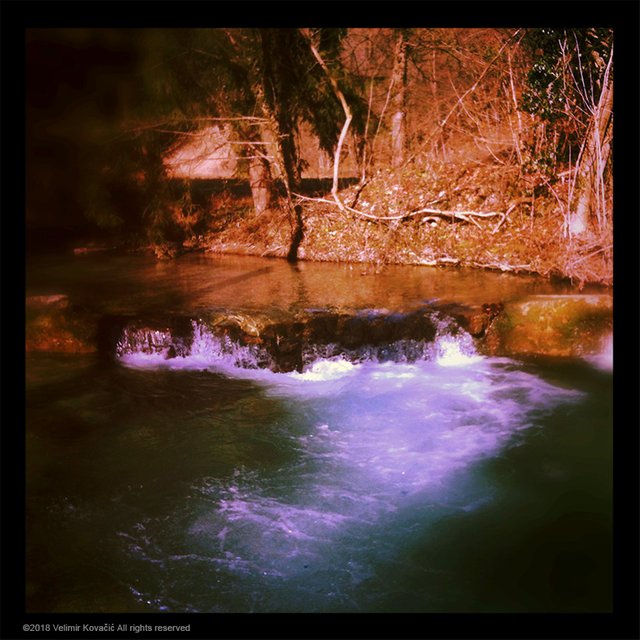 But, it is winter and I am cold. However, I am free to imagine anything I want. :-) Hm, a disturbing thought just came to my mind. Remember the tale Girl With The Matches about a little girl who froze on a street full of people because no one cared? Sometimes I just cannot believe what terrible stories they tell kids and expect them to grow up into sane adults. As soon as I take another picture, I will wash my face with this clear water, just to get the story out of my head.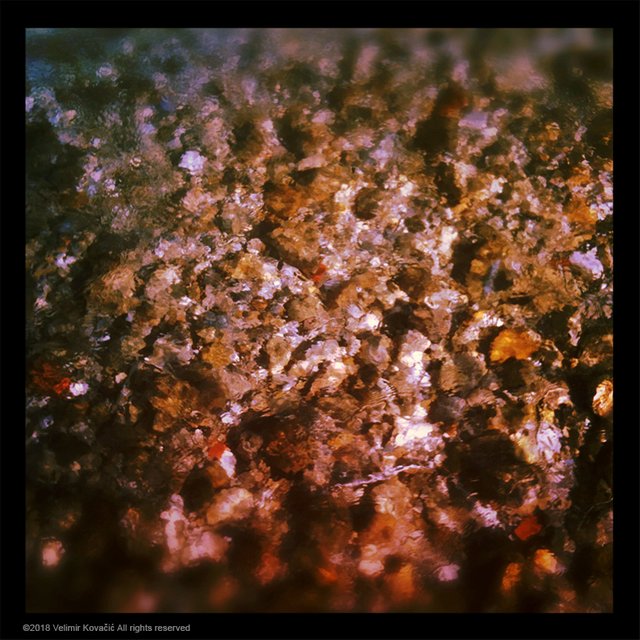 Refreshing! Really cold. Worked perfectly. The story has gone from my mind. A little further I hear the sound of a small waterfall and walk up the stream to take a look. This is what I find. By the sound of it, I thought it was going to be bigger but, as they say, beauty is not measured and weighed.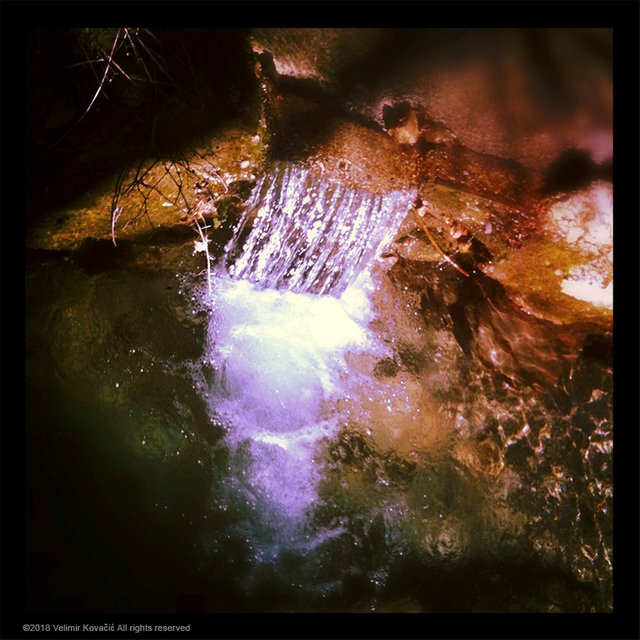 Sitting a few minutes by the creek and listening to the free-flowing water makes me feel good in this oasis of serenity. Wish I had one like this in my garden. Would the constant sound of water always make me feel calm or would it start making me uneasy at some point? Guess, I'd have to try.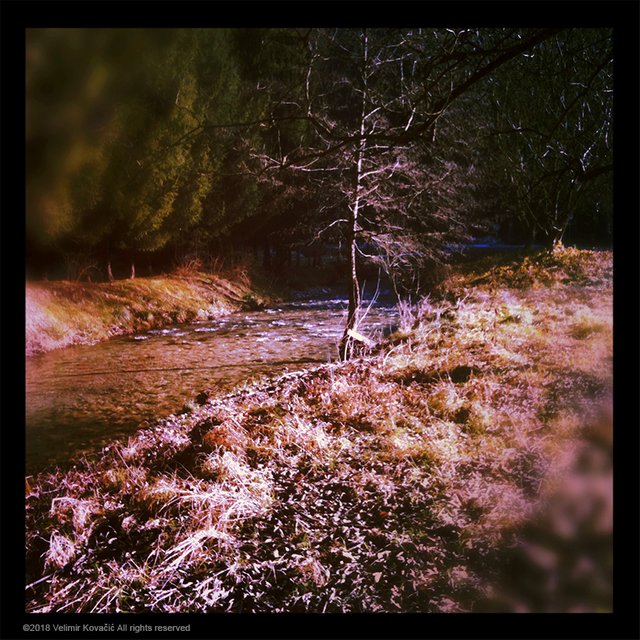 What I do know for sure is that I feel really good for just being here. There is a huge difference in perception between a road, covered in a tall murky shadow, and a sunny lit creek. A moment to remember.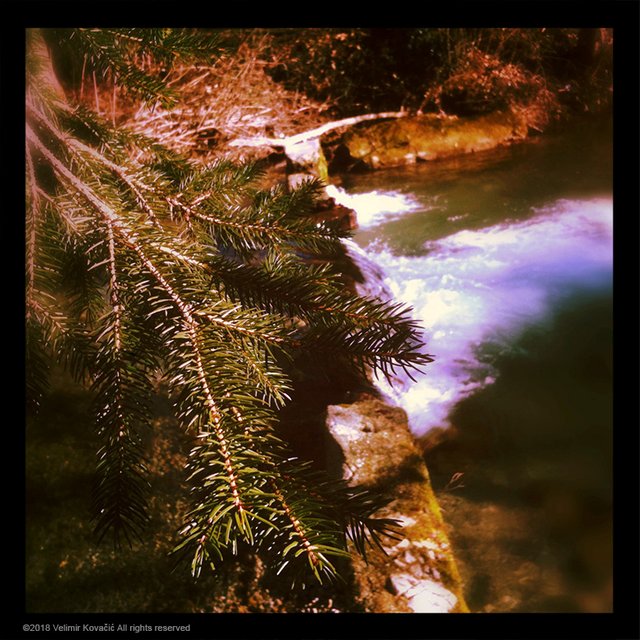 Enjoy your day! :-)


©2018 Velimir Kovačić All rights reserved.

All images and text published in this post are my original work. I encourage everyone to use own texts, thoughts and images as much as possible. Be yourself and stay yourself. This is a proper way to build steemit.com. I do not have respect for dishonest authors. Also, bloggers actually DO matter!

---
---

• For good, inspirational read on various subjects follow: @gavvet
• For crypto news, follow always up-to-date @kingscrown 's blog on the subject.
• I really like to read @vcelier 's life story!
• @ezzy writes awesome stories and reviews. :)
• If you want to laugh away enjoy @meesterboom 's posts full of brisk humour and positive attitude!
• @thecryptodrive and @reggaemuffin are good guys who run good witness service!
• I suggest a visit to @adsactly society's blog if you feel like reading hi-quality posts about many themes, daily provided by ADSactly society members!
Vote @adsactly-witness for your witness in the Witness Parliament. ADSactly Society is kind people who will represent you well.
I'd like to extend my gratitude to everyone who continuously supports both of my ongoing projects (Motorcycle Travel Series and Art Photography Series). Big thank you for enjoying the content and appreciating my effort. This is what steemit.com is meant to be about.
---
---

I am a member of the @buildteam crew, innovative creators of @minnowbooster @steemvoter and @steemsports blockchain projects.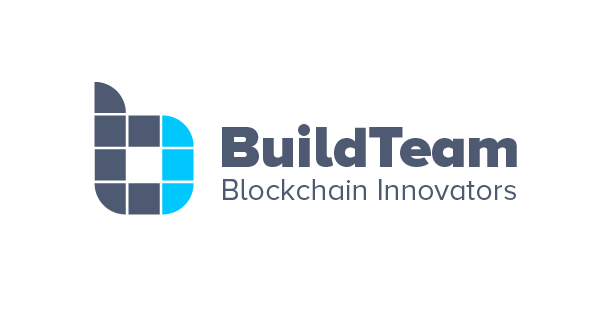 The @adsactly society is a meeting point for free thinking individuals who want to cooperate. It is a welcome addition to Steemit.com community. Feel free to ask about it.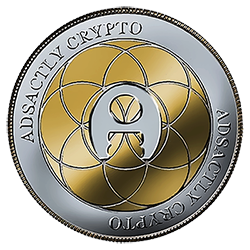 The @adsactly society Discord channel is here: ADSactly You are welcome to join!

Note to my dear readers, friends and followers: Please understand that I am unable to answer all of your comments because if I cycling to do that, I'd not have any time left for creating the series and for all of my other Steemit-related work. The amount of comments is overwhelming. It is beautiful to see that my work is appreciated and that it inspires so many people. I read all of your comments before going to sleep. It is my evening routine. Thank you so much for your support!