How's it going Steemers?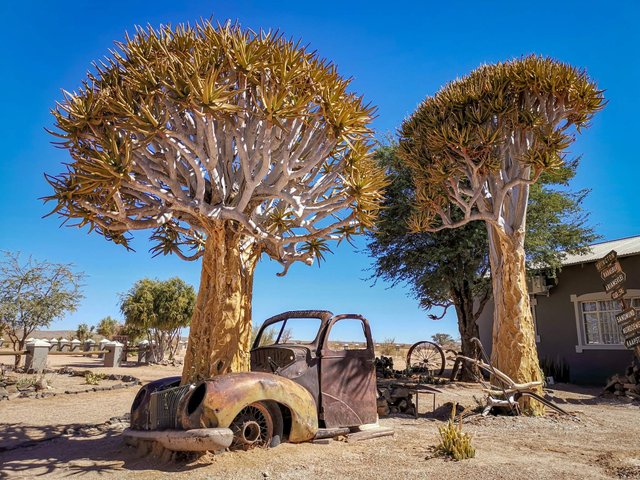 So after the Dead Valley we were back on the road heading to Fish Canyon. And to our next camp site at Canon Roadhouse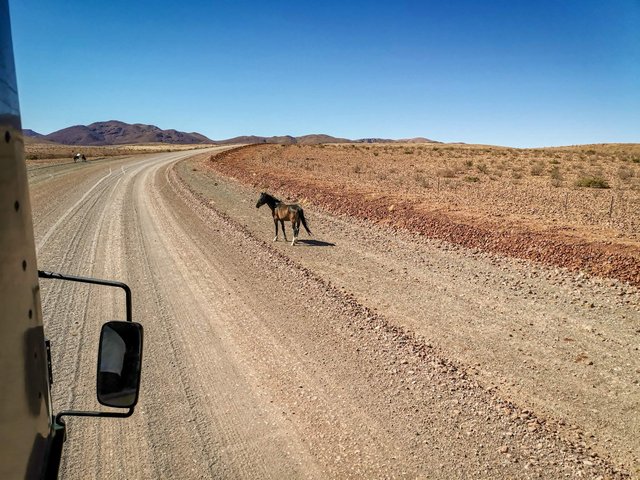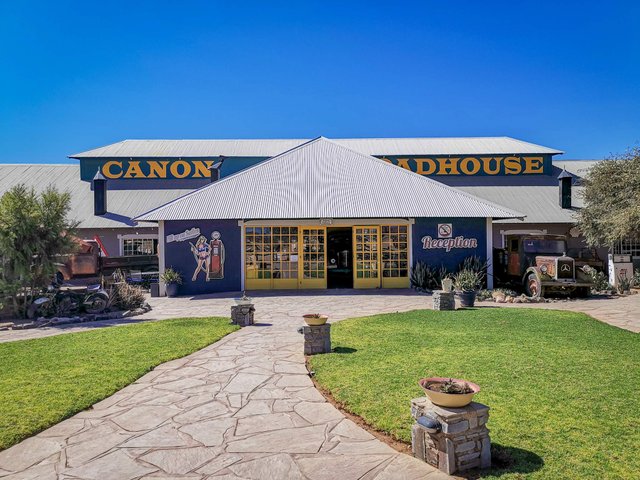 Now this roadhouse was a sight for sore eyes. Ice cold beer, old school American cars, swimming pool and Oryx free ranging through out the camp site. I love how all these roadstops out here in the desert all have bulk oldschool cars.
We unloaded the truck and set up camp.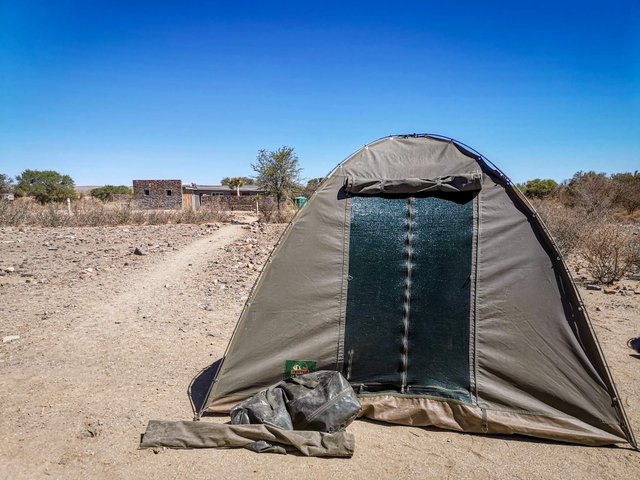 Then headed into the bar for some beers and lunch.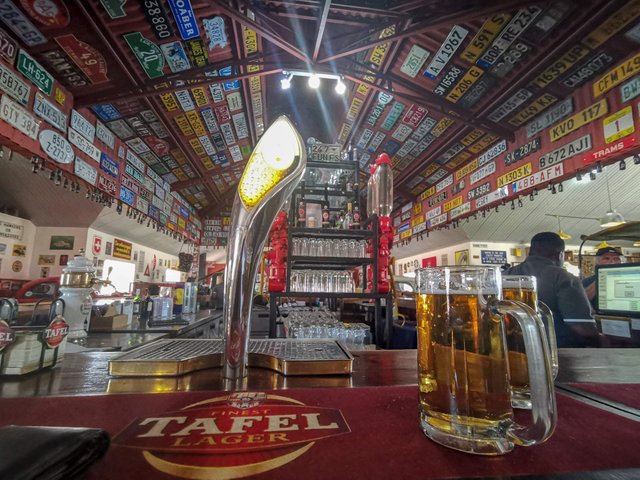 This bar has such a cool set up. Jam packed with mint condition American cars.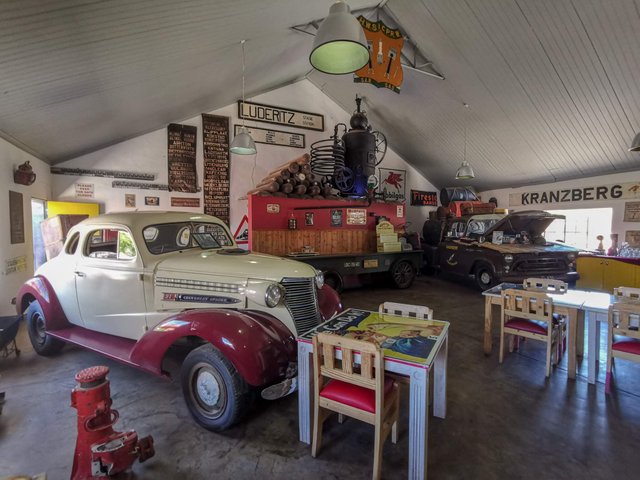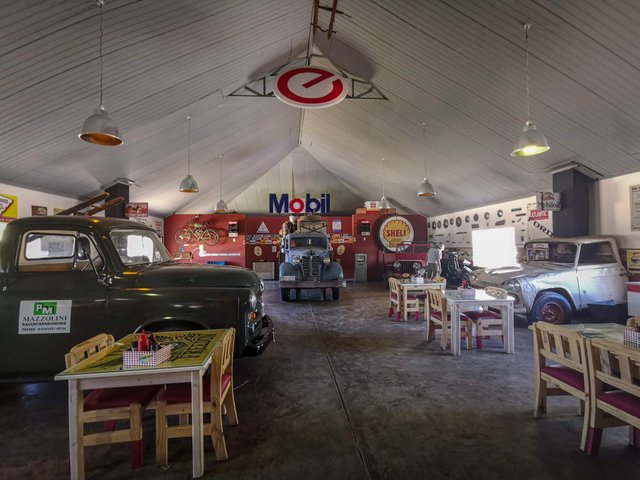 They also have some cool souvenirs for sale.
While we were relaxing with a couple of cold ones Renee came into the bar saying "Quick come outside you have to see this" I put my beer down and rushed out side.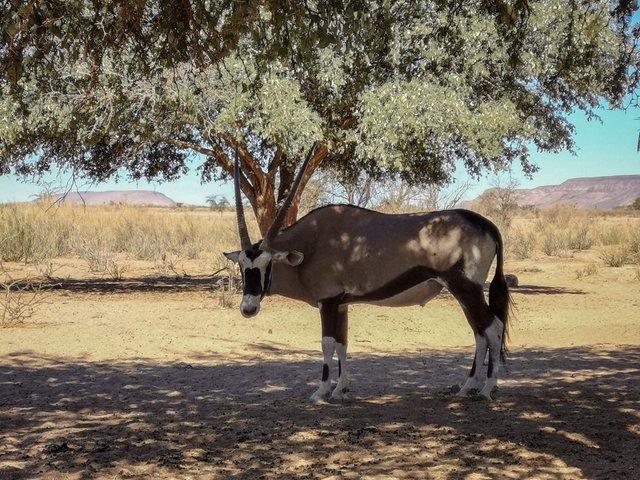 Under a tree right next to the building was a wild Oryx! Man these animals are so cool. They are like a cow, horse, goat all mixed into one animal with super long horns and the best colour scheme in the animal kingdom in my opinion. Grey, black and white.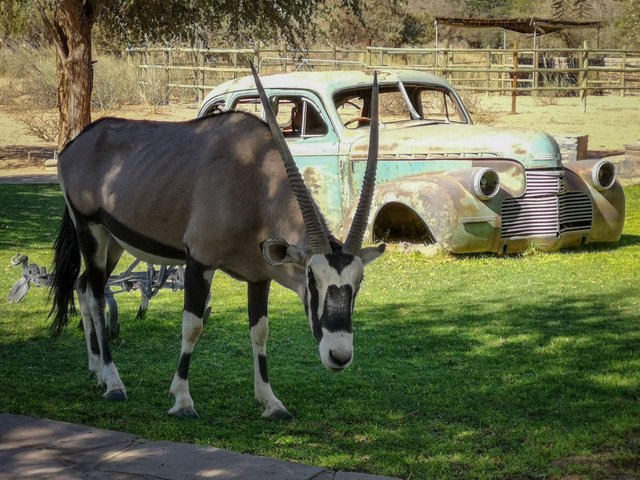 He was just chilling grazing on the lush green grass which is quite rare out here in the desert.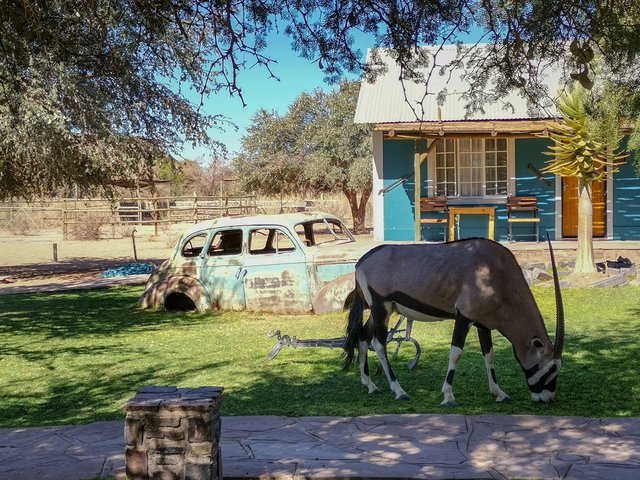 Us being near him didn't bother him at all it was so cool to just watch, one of my new favourite African animals.
I went back inside and finished my beer then went and checked out the rest of the roadhouse.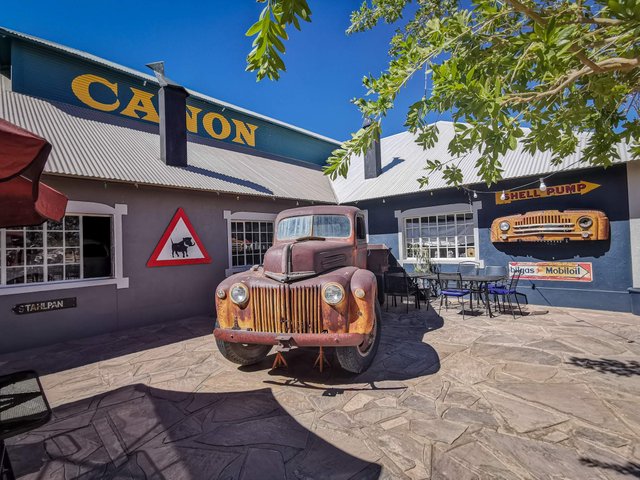 Even outside they have a lot of old cars. This place is also like a old car museum wow what a collection.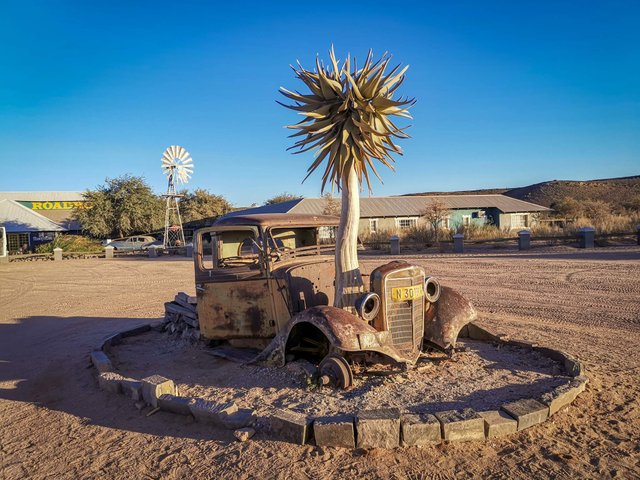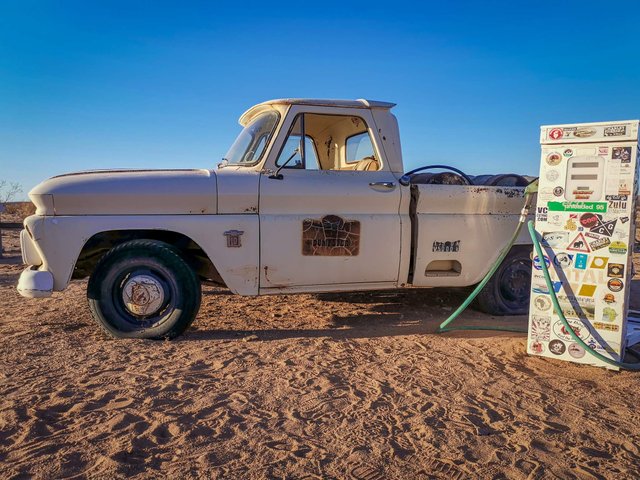 My favourite was this rusty old car with a tree growing out of the engine bay. It must have been there for a while.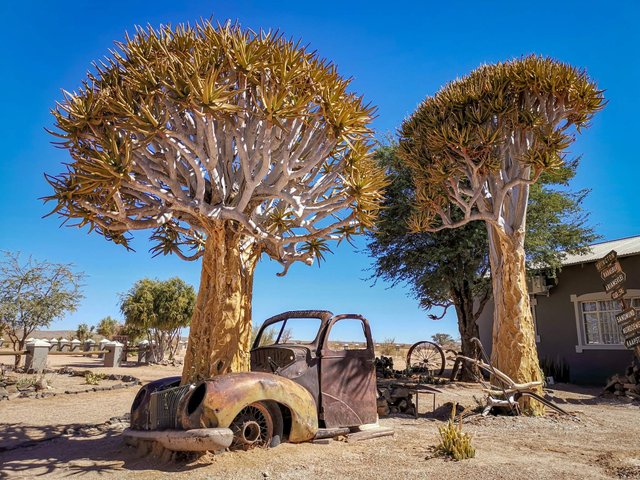 Now the bar has some funny thing in it. For example the men's toilet has this painting on the wall with a Pandora's box.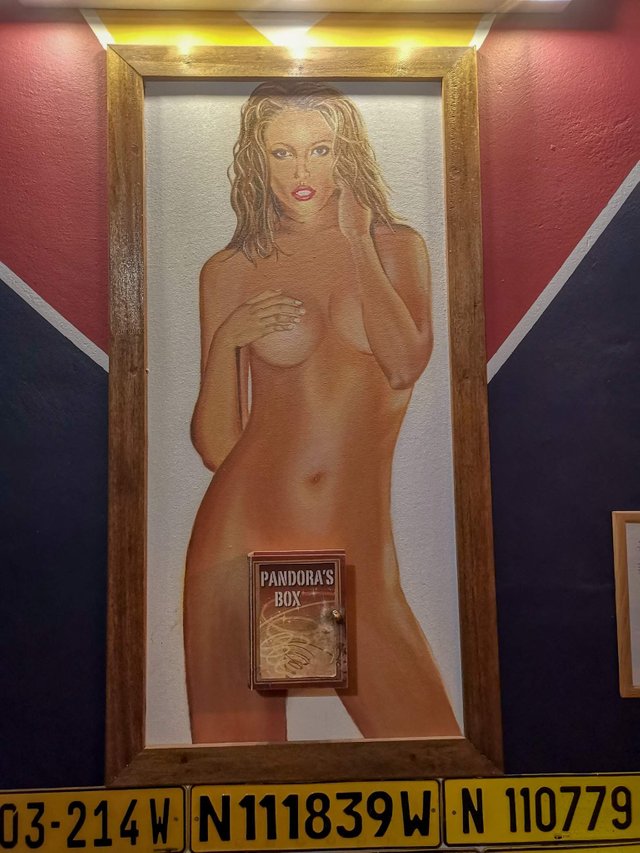 The curiosity got the better of me so I opened it up and it sent of an alarm through out the bar haha ha inside the box was a note that I had to shout the bar for having such a dirty mind haha so when you walk out of the toilet everyone gives you a cheer.
Another thing they have is the sniff bar.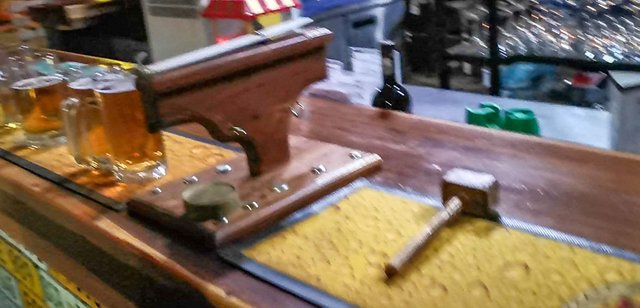 Where you load it up with a little bit of menthol powder then place your nose on one end while your mate hits the other end with a mallet and the menthol dust shoots straight up your nose.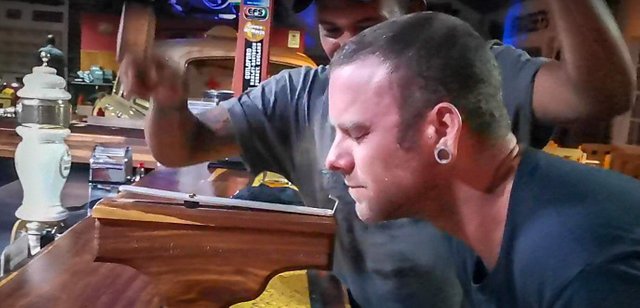 Haha man it is a very intense experience. It's used to clear out your dry nose from the desert I guess.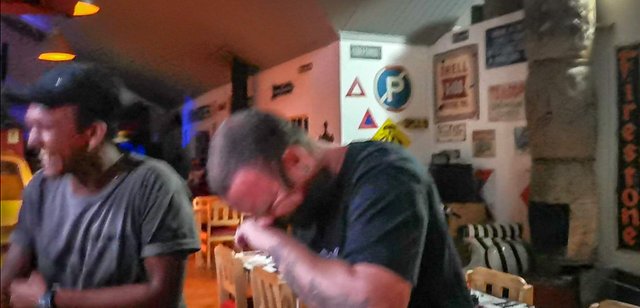 After dinner at the camp site we watched the sun set.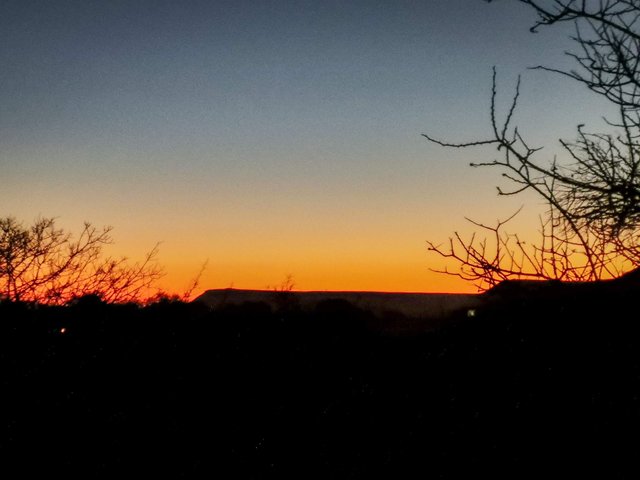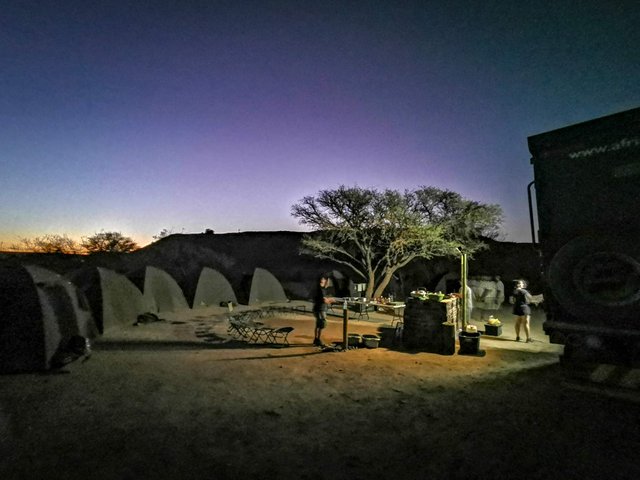 Then spent the night drinking beers and watching the scorpions run around.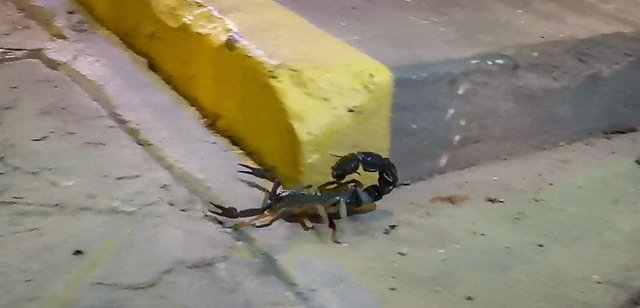 And even had a visit from the local Oryx.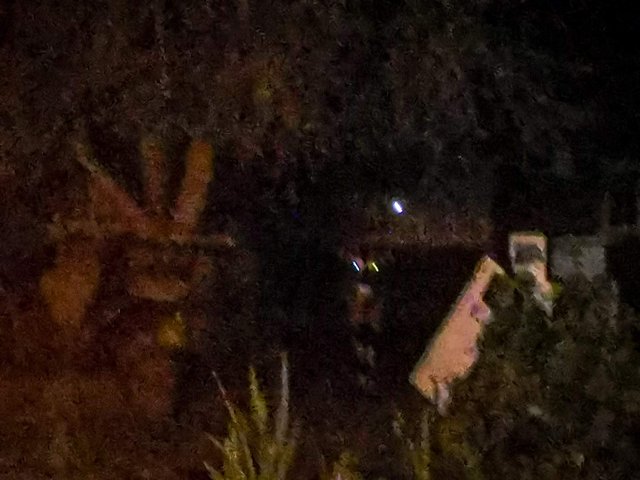 It was an early night cause the next day we were off to see Fish River Canyon, the second largest canyon in the WORLD!
Thanks for stopping by and check out my blog for more African Adventure tales.
Happy travels
Peace
G
Posted using Partiko Android