Traveling the World #116 (Europe Series) - The Olympiapark München @ Munich, Germany
Hi Steemians,
Today I would like to take you to The Olympiapark München in Munich, Germany. Munich was one of the major hubs during our Europe trip as we knew someone there so we can leave a lot of our bulkier luggage there to avoid taking too much to neighbouring countries. Where we stayed was very close to The Olympiapark München so we decided to take some time out to visit the park.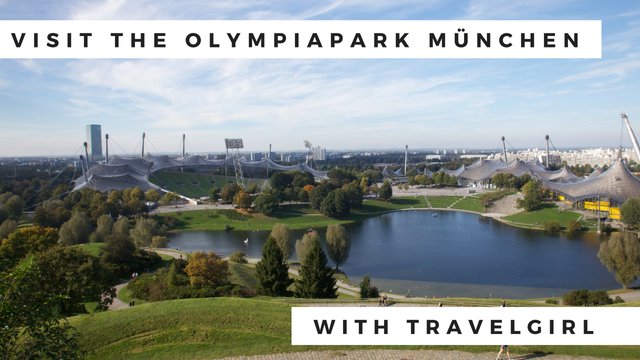 Let's have a look at the surroundings of our friend's place. These apartments were very modern and the neighbourhood was very quiet. During the weekday there were hardly any cars. In fact, it just looked like the streets in Sydney. On the way to the park, we can already see the Olympic Tower. What a great day to be out!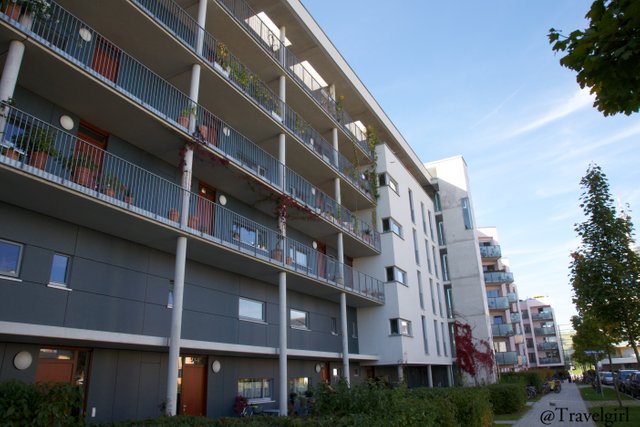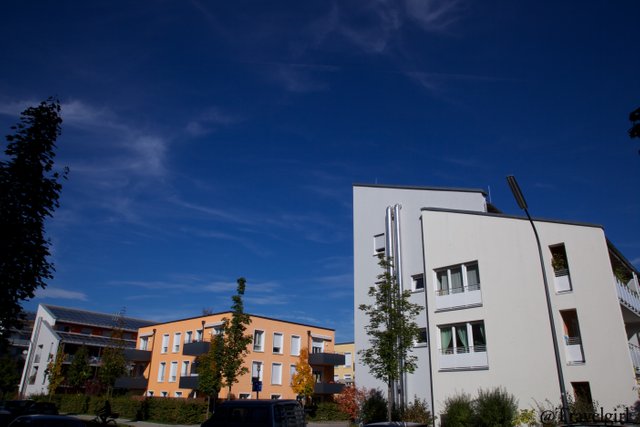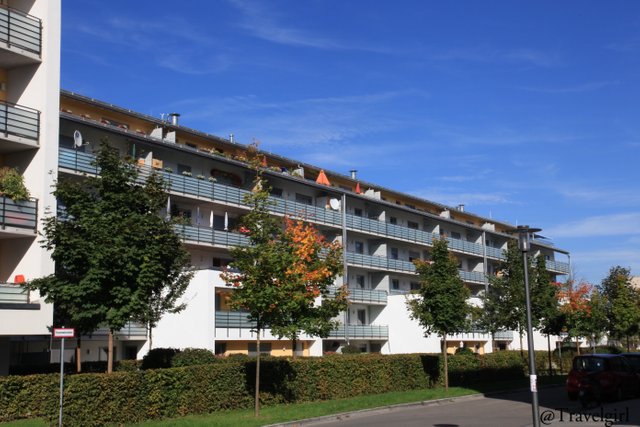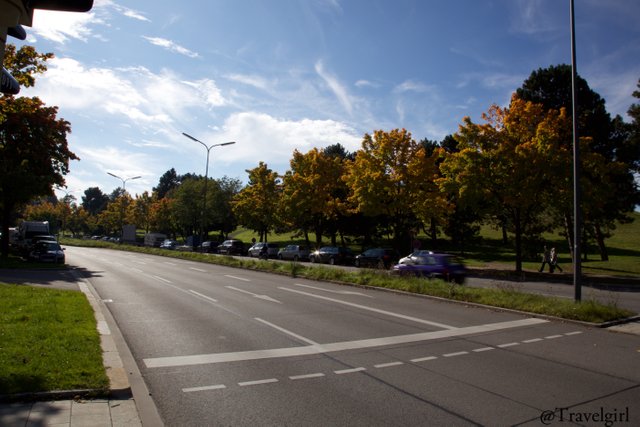 As we were walking in the park, we can already see people relaxing, enjoying the sun. As some of the park was elevated, many people will find a nice spot and enjoy the views. As we were on holidays, we took our time and moved from one spot to the other. This side is the view of Munich city.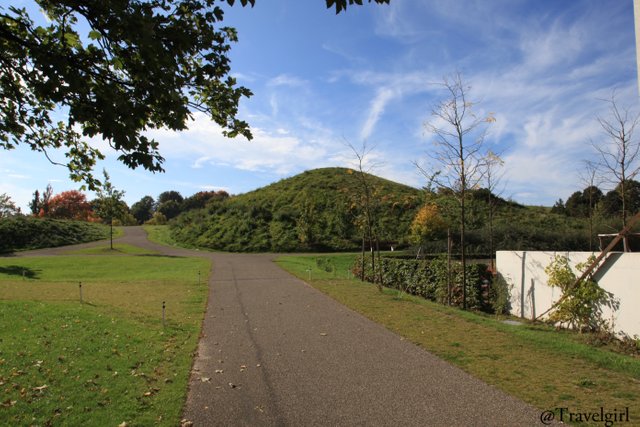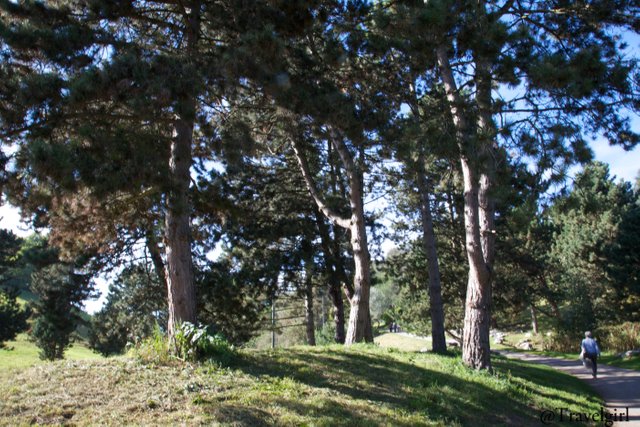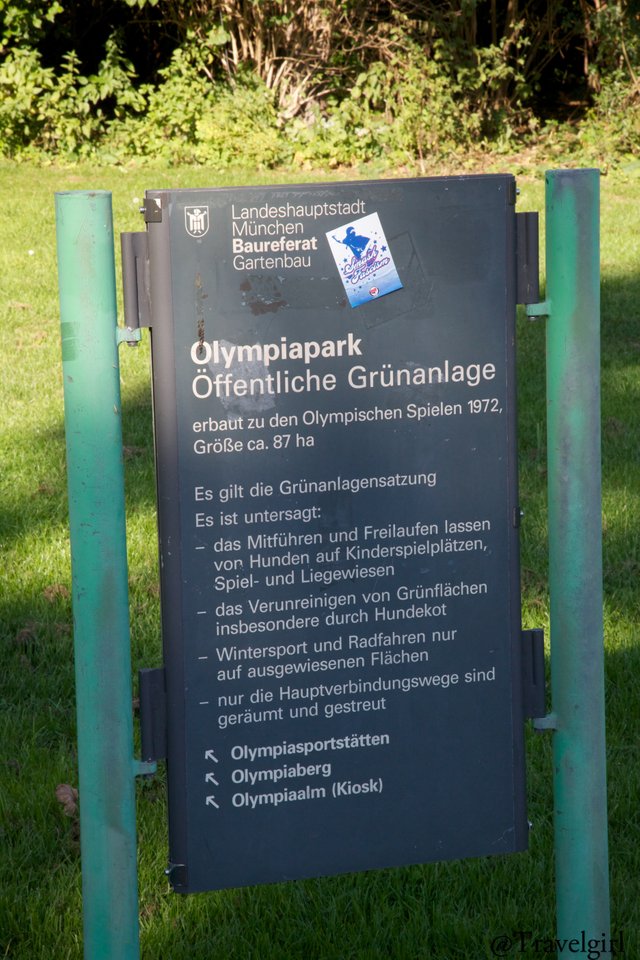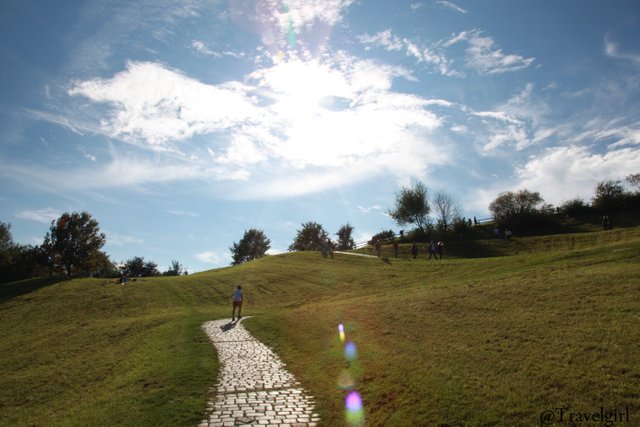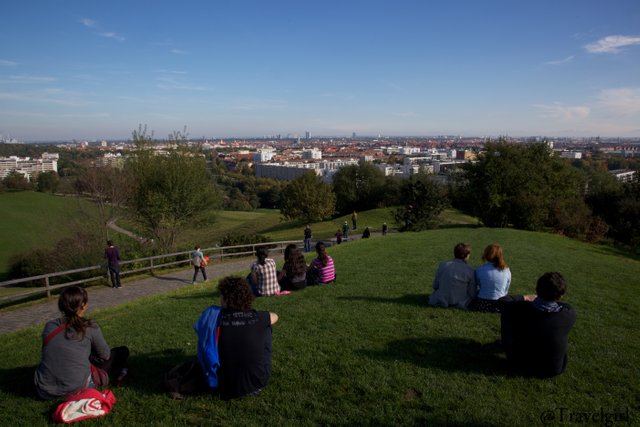 We then moved to the more popular side which can be seen on my their website and travel guides. Here facing the pond, you can see the Olympic stadium where it is a popular place to see shows and certain games. You can also see the Olympic Tower where you can see the whole of Munich and if it is winter, you can sometimes see the Alps if the weather is clear enough.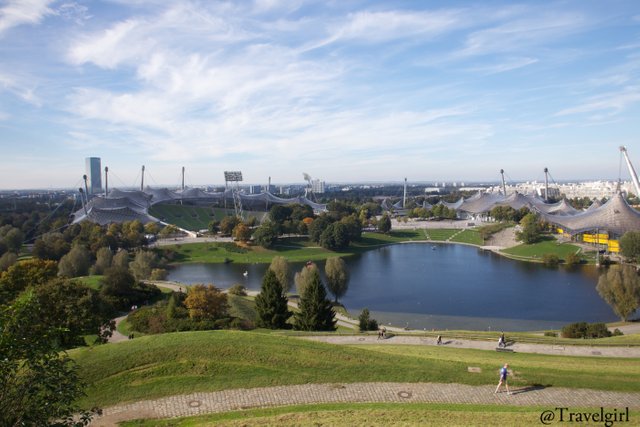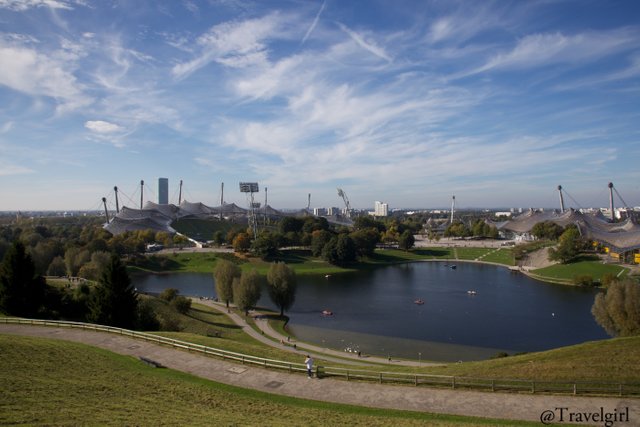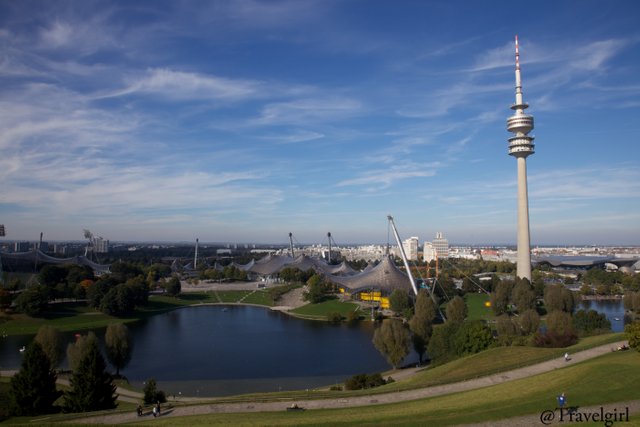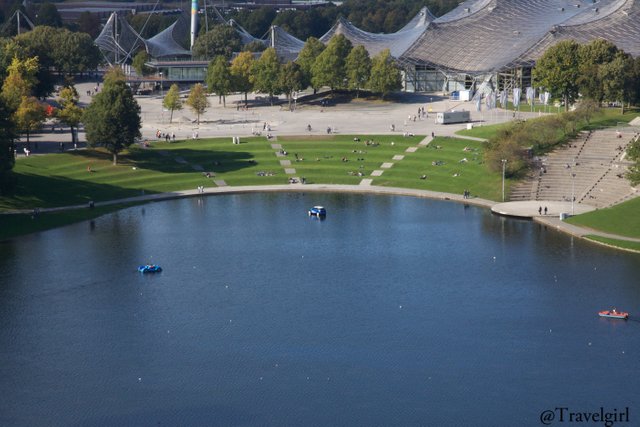 There are also many activities you can participate like the flying fox, visit Sea Life (similar to the one in Sydney) and the Park Railway which is more catered for families or people who prefer not to walk around the park. You can also take guided tours to get a better explanation of the area.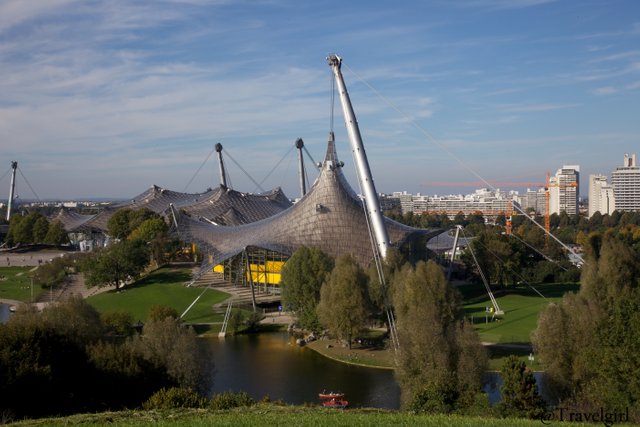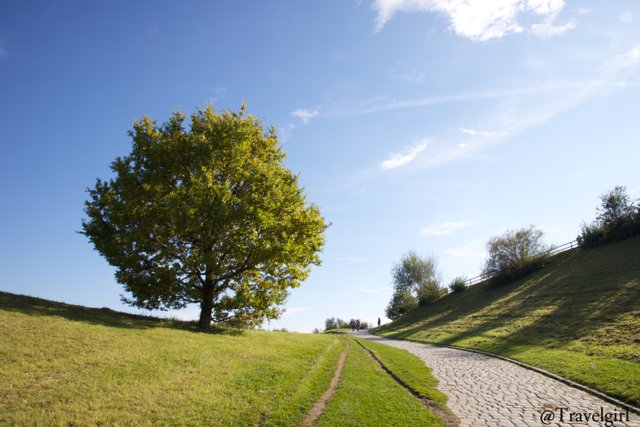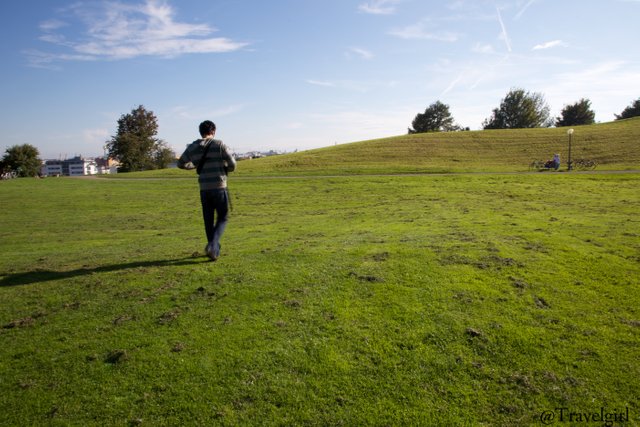 It is best to check out the website before you visit as there can be other new activities available. Or you can be like us and many others, just take a few hours out and enjoy the quietness around you. Lie on the grass, take some photos and enjoy the sun.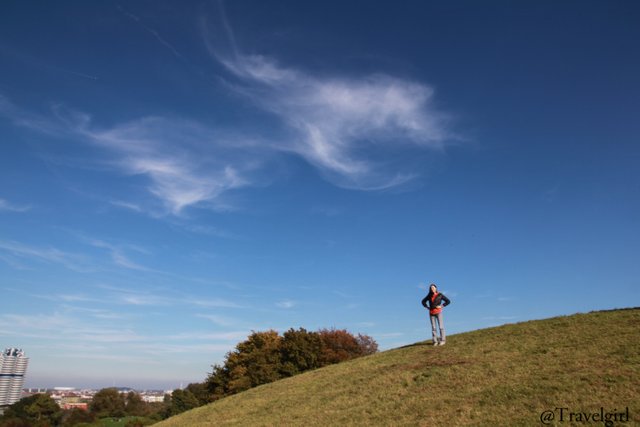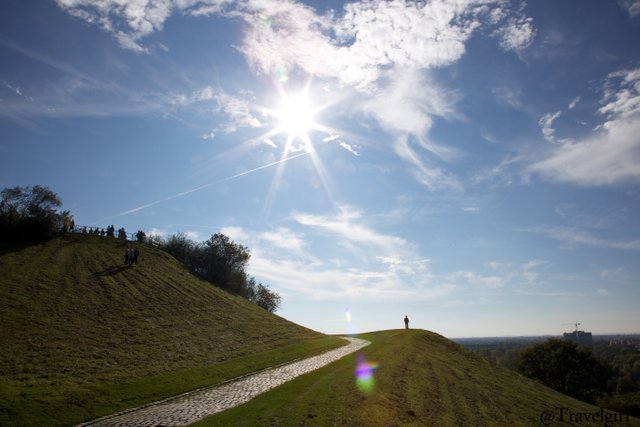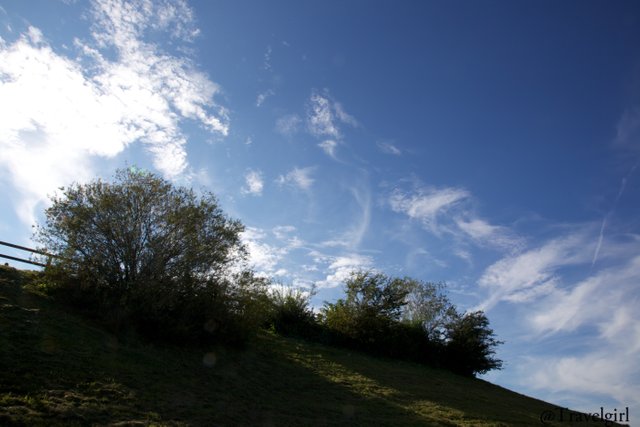 !steemitworldmap 48.1754227 lat 11.5518578 long d3scr

大家好,今天想帶大家到慕尼黑奧林匹克公園。 我們在慕尼黑旅遊期間住的地方離奧林匹克公園非常近所以就做過去看看。這裡非常大,有很多活動所以到參觀之前最好看看他們的網站有什麼活動才安排。我們去的時候,天氣非常好所以可以看見很多人都在休息和看風景。如果有時間我建議來看一下因為風景非常美,很安靜,可以慢慢欣賞慕尼黑這個城市。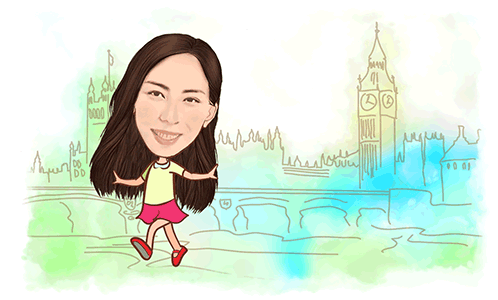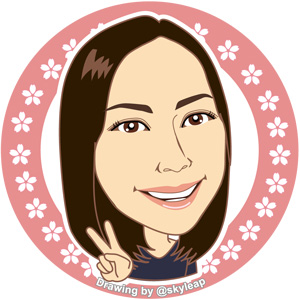 ---
Thanks for reading. If you like my post, please follow, comment and upvote me. There will be more exciting posts & destinations to come.
謝謝你們收看。 請你們繼續跟隨,留言和投我一票 . 我會分享更多遊記和其他有趣的 blog.
All photos & videos are taken by me & co in all my blogs/stories unless quoted. 每張相片和視頻都是我們自己拍的
—
Below are some of my previous posts:
Traveling the World #115 (Europe Series) - Vor Frue Kirke (Church of Our Lady) & Caritas Well @ Copenhagen, Denmark.
Food Sharing #52 - Dinner at Spoeckmeier @ Munich, Germany
Windsurfing in Thailand with Travelgirl
Sharing Some Photos of Copenhagen City - Part 2
A Visit to Bunnings Warehouse with Travelgirl
Food Sharing #51 - Lunch at Sushi Hon @ Broadway, Australia
Travelgirl's Attempt on the 1 Minute Bread Challenge
Sharing Some Photos of Copenhagen City - Part 1
Travelgirl's Diary [23] - Travelgirl 的日記 [23] - Upgraded Our Current Car!
Food Sharing #50 - Lunch at Din Tai Fung @ Chatswood, Australia
Unboxing Some Chanel Goodies with Travelgirl
Traveling the World #114 (Europe Series) - Kastellet & St. Alban's Church @ Copenhagen, Denmark
Travelgirl's Diary [22] - Travelgirl 的日記 [22] - The Dreaded Annual Dental Appointment
Traveling the World #113 (Europe Series) - Rosenborg Castle Gardens @ Copenhagen, Denmark
Products To Look After Your Hands with Travelgirl
Traveling the World #112 (Europe Series) - Sankt Pauls Gade @ Copenhagen, Denmark
Food Sharing #49 - Breakfast at Jamaica Blue Cafe @ Chatswood, Sydney
Fun Times At Harbin, China with Travelgirl
Travelgirl's Game Review - Progress with Trade Island
Travelgirl's Favourite Bangkok Travel Spots
Traveling the World #111 (Europe Series) - Visiting Church of Our Saviour @ Copenhagen, Denmark
Watch Muay Thai in Thailand with Travelgirl
The Importance of Protecting Your Mobile Phone
Travelgirl's Diary [21] - Travelgirl 的日記 [21] - Shopping For A Kitchen Makeover
Food Sharing #48 - Dinner at Hotpot City @ Bankstown, Australia
Visit Wat Arun @ Bangkok, Thailand with Travelgirl
---
Posted from my blog with SteemPress : https://travelgirl.online/2018/08/21/the-olympiapark-munchen-munich-germany/
---