5 BEST Countries To See WILD Animals! (Elephants, Flamingos, Monkeys, Whales & More!) (TRAVEL/ANIMAL PHOTOGRAPHY)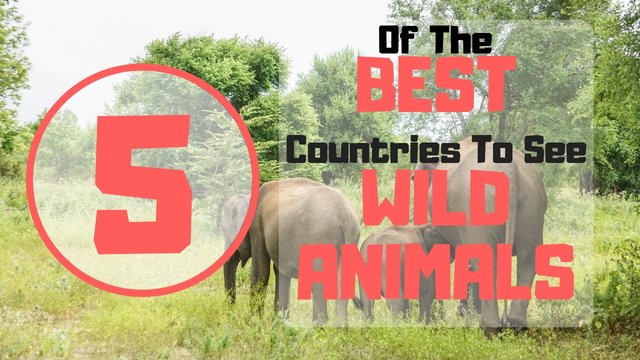 Where Are The Best Places In The World To See Animals?
With this list you will learn 5 amazing countries where you can see magnificent animals like Whales, Elephants, Crocodiles and Flamingos!
When it comes to travelling, not everyone wants to experience the same things. Adrenaline junkies are always searching for their next thrill, Sun chasers are more than happy lazing around on tropical beaches and soaking up the vitamin D! Others love to immerse themselves in cities and get to know the cultural history.
Or maybe you're interested in all of the above and much more! That's what is great about travelling, if you want to, you can have it all!
However, there is undoubtedly one aspect of travelling that unites every type of wanderluster... ANIMALS!!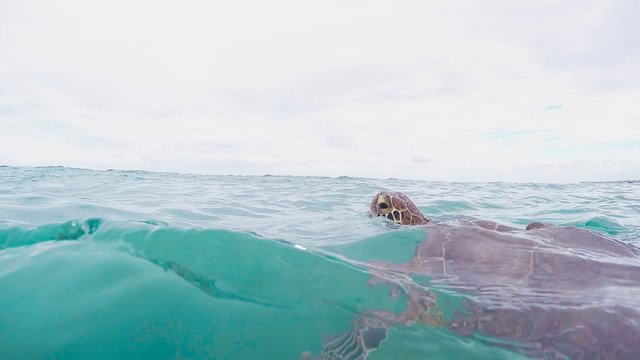 No matter where you go in the world you will always be able to connect with new species' of animals that you have never seen before.
Over the last 3+ years I have been lucky enough to backpack on 5 continents and encounter some of the most beautiful, interesting, incredible, weirdest animals on the planet! I want to share with you my favourite places around the world that gave me the chance to see some of my Bucket-listers!
---
SRI LANKA |
MEXICO |
PERU |
AUSTRALIA |
INDONESIA |
PHILIPPINES
---
SRI LANKA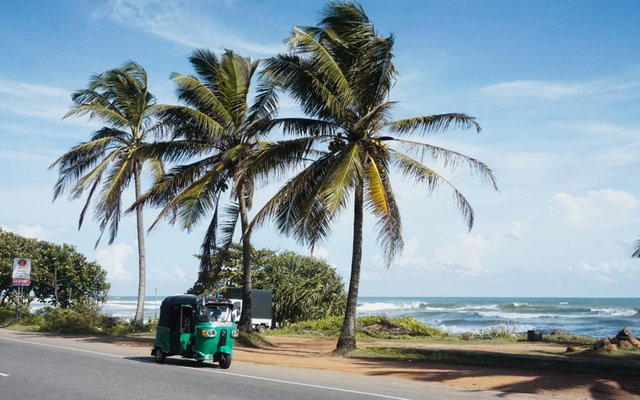 Anytime someone asks me "What's your favourite country?", I always break my answer down in to categories like "The best country for food is..." or "The best country for beaches is...".
Well, the best country for wildlife is Sri Lanka! This tiny island country is absolutely brimming with opportunities to get up close and personal with all sorts of wild animals, from the tropical beaches that surround it to the dense jungles and open planes of it's multiple National Parks.
ELEPHANTS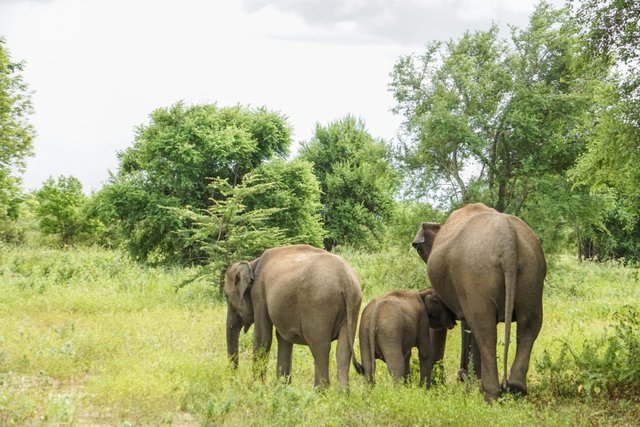 This tear-shaped island is home to the Sri Lankan elephant, one of the 3 Sub-species of Asian Elephants. Sadly, these wonderful creatures are on the endangered list with only around 3000 of them left roaming around! This endangerment is the growing agriculture and the destruction of forests.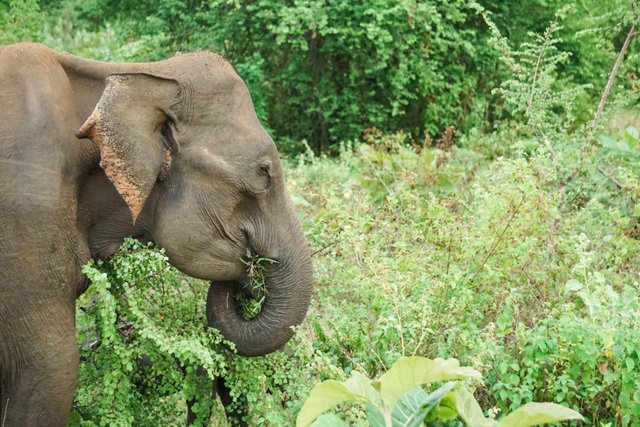 Despite the decline in the Elephant population, the Sri Lankan government holds these gargantuan mammals in high regard. Multiple National Parks have been set up around the country that offer ultimate freedom for many different types of animals!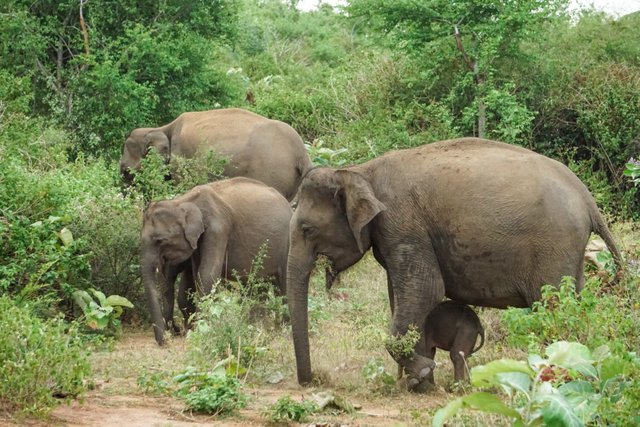 Wasgamuwa, Lunugamvehera and Wilpattu are examples of National parks that you can visit, but I highly recommend Udawalawa! It was incredibly budget friendly and was a fantastic experience!
SEA TURTLES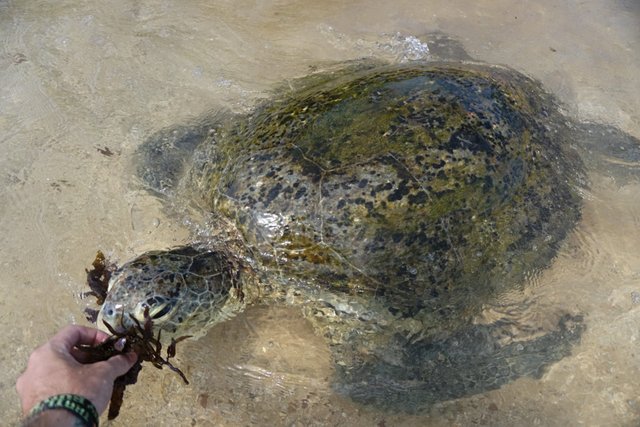 Wild Sea Turtles
Head down to the SouthWest coast to the tiny beach town of Hikkaduwa and you will be able to swim with these HUGE wild sea turtles! There is a reef just offshore and they come here to enjoy the shallow waters and seaweed! They are very accustomed to humans so they won't mind you getting in with them and taking some pictures. I feel like I shouldn't have to type these words... but PLEASE DON'T stand on the turtles. Apparently some tourists have been known to stand on their shells for photos?!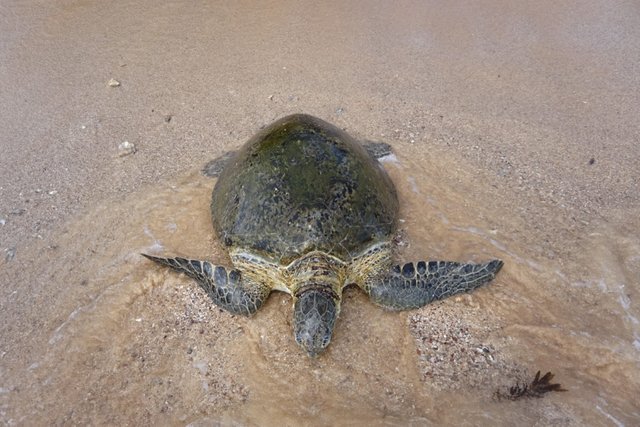 Turtle Sanctuaries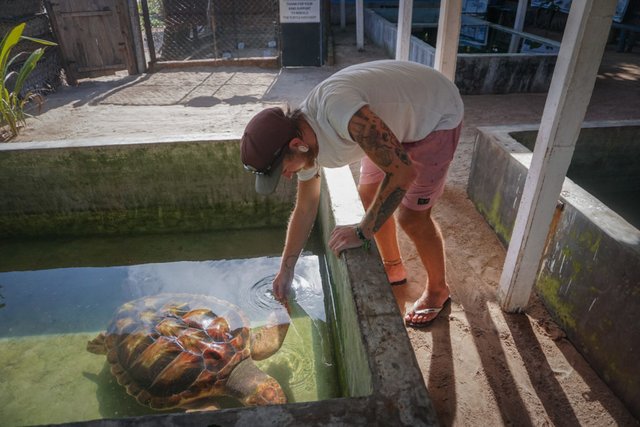 Much like the National Parks, the government is helping to protect sea turtles too. In the southern town of Unawatuna you will find a Turtle Sanctuary, as well as the Sea Turtle Hatchery in Habaraduwa. Here you can learn about how the country is protecting and preserving these delicate sea creatures. They rehabilitate injured multiple species of turtles as well as providing a safe place for eggs to hatch!
TOQUE MACAQUE MONKEYS & LANGURS
These tree swinging mammals can be found all over Sri Lanka, however, my favourite encounter with them was in Sigiriya! The main attraction that draws people to this place is Lion's Rock, for obvious reasons. But the area surrounding the ancient city base is full of Monkeys and Langurs!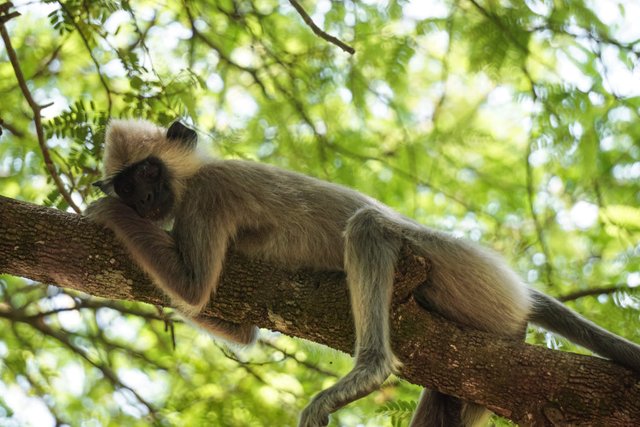 The black-faced Langurs are more relaxed and lazy than the monkeys so you will probably see them chilling out amongst the trees or eating! They freaked me out a little with the way they lay on tree branches the exact same way I lay next to a pool! So human-like!
The Macaques are the blonde monkeys that will be darting between trees and rocks, playing with each other and are more likely to interact with humans. They are notoriously cheeky and are known to be feisty if you get too close, so watch out!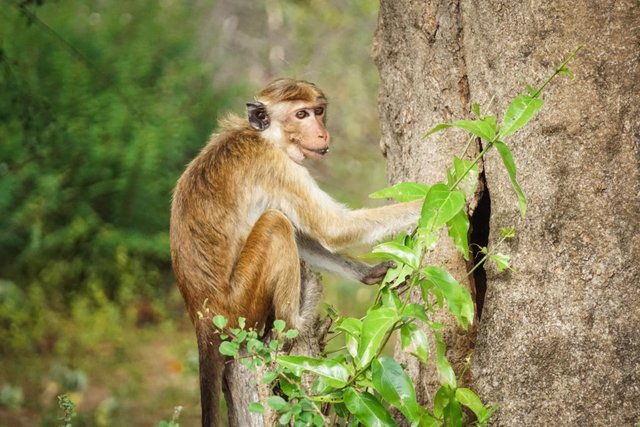 ---
MEXICO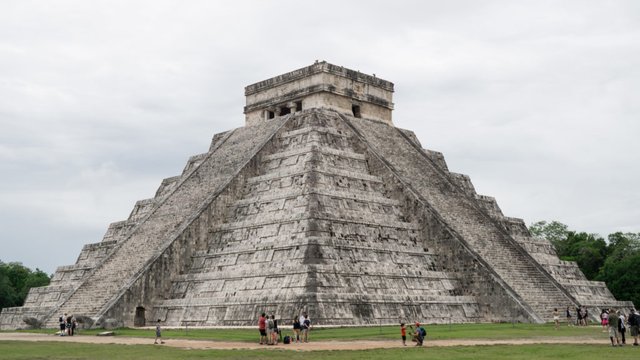 Okay, so moving on and changing continent to North America, here's a few of the incredible animals that you could see on your journey through Mexico! There's a huge abundance of wildlife living in this tropical country, varying from gigantic reptiles, beautiful birds and bizarre insects.

ALLIGATORS & CROCODILES
I feel like I never understood the difference between these two until I saw one of each!
Alligators
In the state of Chiapas you can take a boat ride up the Sumidero Canyon, just outside the city of Tuxtla Gutiérrez. The canyon itself is a natural mindblower, with its sheer size, but it's also home to a range of animals. Most famously, it's Alligators!
As the boat passed by the edges of several muddy river banks, I could see several of the modern-day dinosaurs lounging in the mud completely still. Almost as if they were at a spa after a hard week. They are massive!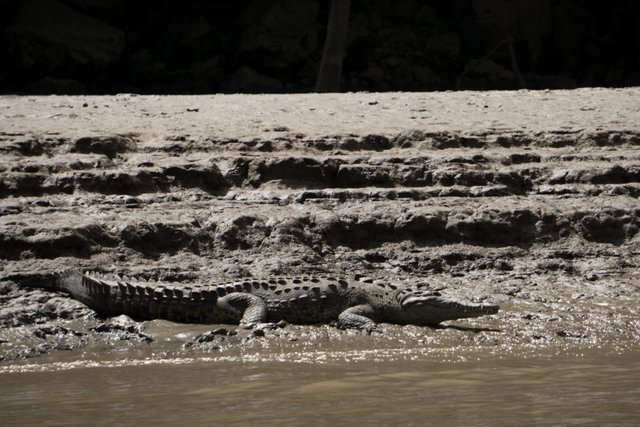 The Crocodiles, however, I found on the Caribbean side of the country. In a place called Rio Lagartos in the state of Yucatan. For a very low cost you can take a private boat tour out towards the 'Pink Lakes' and on the way there, the tour guide will point out many different types of birds along with the crocs! They normally lurk closer to the bushes and amongst tree trunks.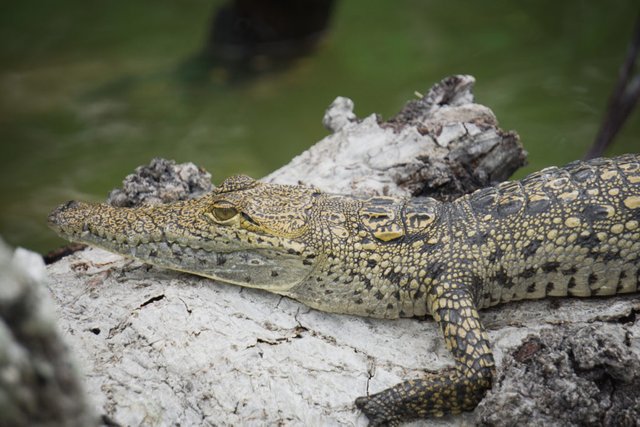 Crocodiles are a much lighter colour compared to Alligators, showing a more olive tone to it's scales as well as having a longer, V-shaped nose! I also personally felt that Crocodiles look skinnier than the Alligators that look like they don't miss shoulder day at the gym!

FLAMINGOS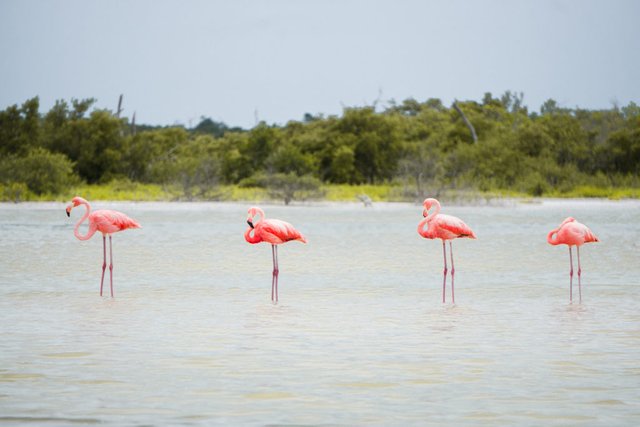 Speaking of Rio Lagartos, it's also home to these beautiful and unique birds! There are hundreds of them here, split up into groups of 10 - 20, wading in the shallow waters and feeding. If you are lucky, you will also get to see them flying, which is a very strange thing to see for the first time!
The reason for their peculiar pinkness is due to their diet! Pigments in the food they eat, such as crustaceans, shrimps and algae, all help to make their feathers a red/pink colour!
Interestingly, Flamingos are monogamous and only lay 1 egg per year!
CUCARACHA DEL MAR
This is by far one the strangest animals I've ever seen. The tour guide of my Rio Lagartos trip pulled it out of the shallow waters and simply called it "Cucaracha del mar", or Cockroach of the sea. I have searched to find a more scientific name for it but I can't find one!
When you put it on the top of your head or your arms you get a massaging sensation from it's many legs. Weird!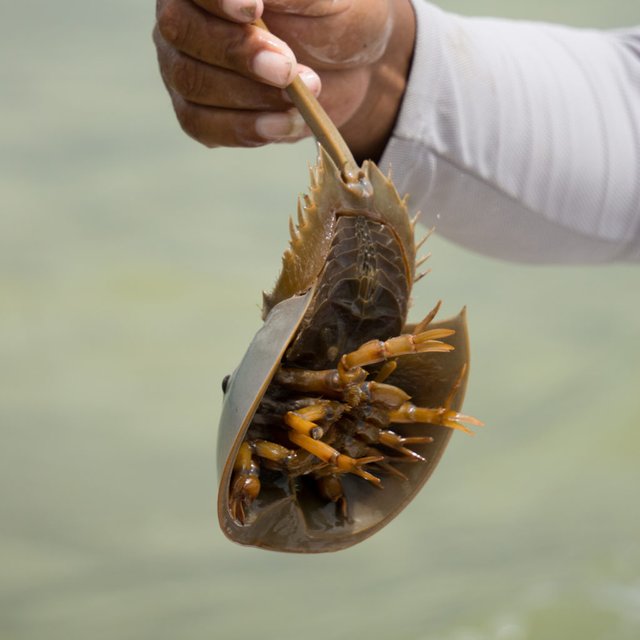 ---
PERU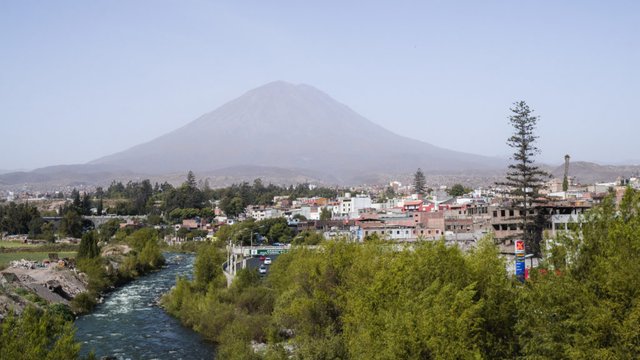 I'm never shy about calling Peru "My favourite country to travel", it earned that title with it's incredibly diverse landscape, super friendly people and delicious food. But it also gave me some of the greatest wildlife experiences I could imagine.

PENGUINS & SEALS
A 4 hour drive south from the capital city, Lima, will bring you to the small coastal town of Paracas, home to the ginormous Paracas National Reserve.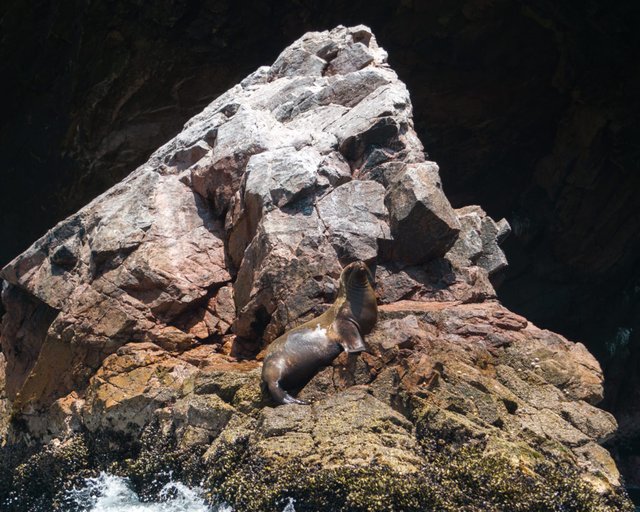 One of many activities to do here is wittily named "The Poor Man's Galapagos". A 2 hour boat trip that takes you out into the open ocean to some rocky islands that have been beaten down and shaped by the wind and waves for centuries and have now become a safe haven for Penguins, Seals and thousands of birds!
Perched on top of the small cliffs you'll see Penguins sitting amongst hundreds of sea birds and Pelicans.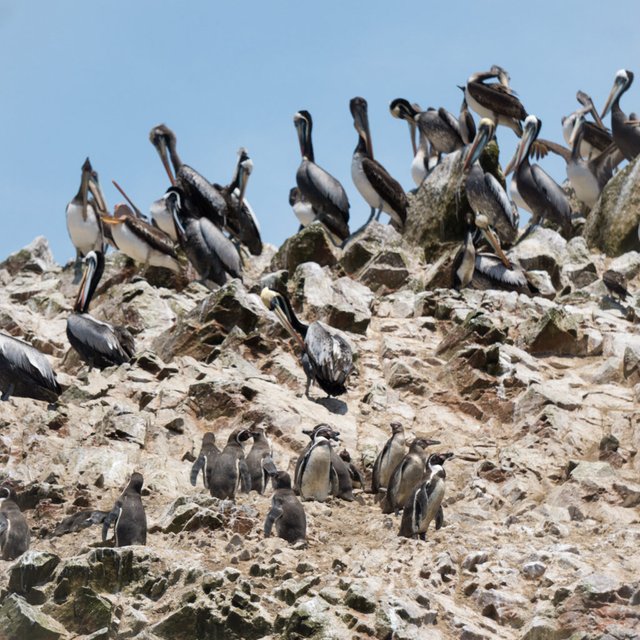 Seals are nocturnal animals, they hunt and eat during the night time and return to these rocks for their much needed rest in the sun.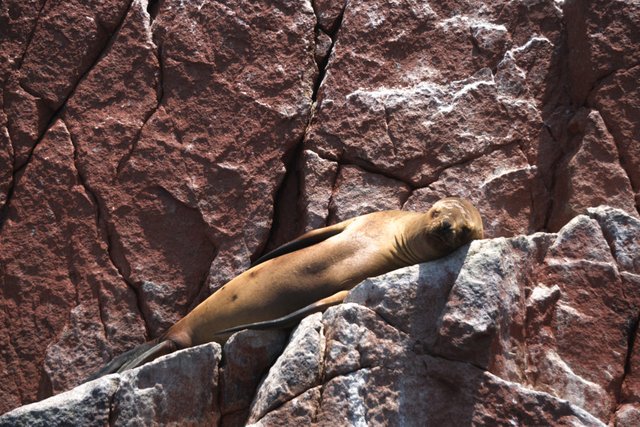 If you take the earlier trips, you are more likely to see them swimming around and playing!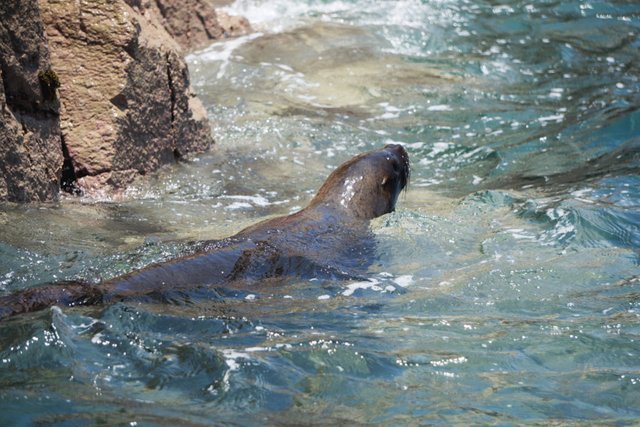 LLAMAS, ALPACAS & VICUÑAS
I feel like anyone who's anyone will immediately imagine Llamas when they think of South America. There's no denying that they are one of the iconic animals of this continent, unsurprisingly so, as they are EVERYWHERE!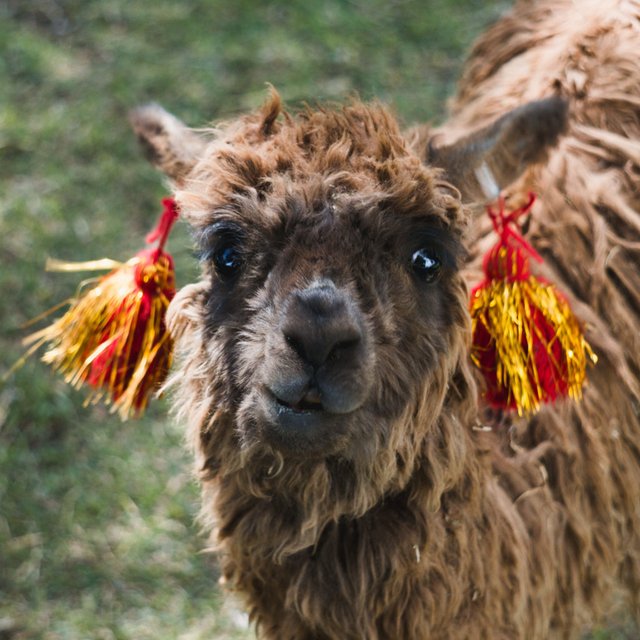 The Llama, Alpaca and Vicuña are all domesticated, the only wild animals of this species is the Guanaco. That is why you are always going to see them on farms or being adored by tourists in the centre of cities such as Arequipa and Cusco. They are native to the Andes mountain range so you will meet them at the top of many mountains too!
[caption id="attachment_1196" align="aligncenter" width="700"]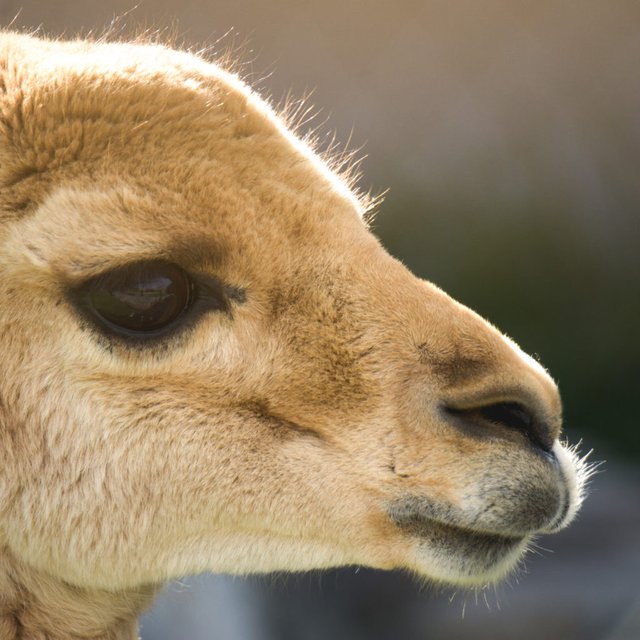 But don't worry, they are all incredibly well-looked after. They are iconic to the culture of Peru and are often the source of their owners income! Their fur can be sold on for a large amount of money and is used to create numerous amounts of material products like jumpers, blankets and socks.
The fur of 1 Vicuña can be sold for up to 22,000 soles (£5000+) and is seen as a luxury item!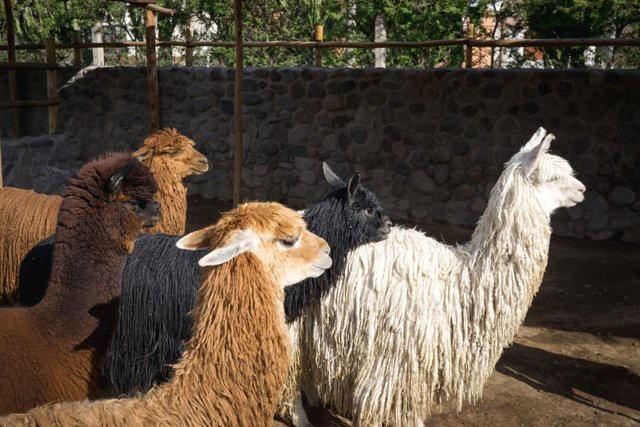 ---
AUSTRALIA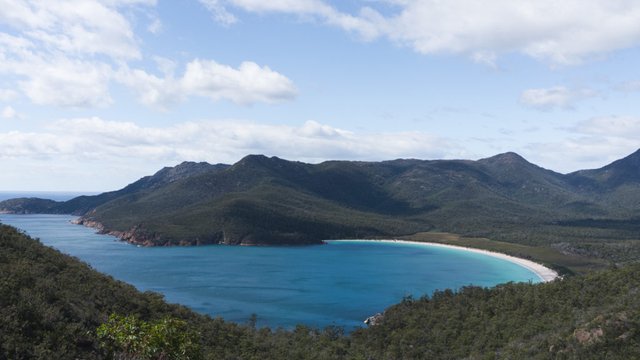 I spent a year living in Australia, both on the mainland and on the southern island of Tasmania. In those 12 months I was able to see a wide range of animals - Sadly/ luckily none of the deadly ones that Australia is famous for!
Despite Aus being the size of a small continent, the majority of indigenous animals here are surprisingly small. For example, the Koala, Platypus, Echidna and Tiger Quoll.

KANGAROOS
However, we all know that Kangaroos can grow remarkably tall, the tallest of which was close to 7ft tall!
They can be found all over the country but I wouldn't recommend trying to get too close to a wild one. They are known to punch and kick humans that try to be too friendly, especially if they are carrying their Joey!
[caption id="attachment_1199" align="aligncenter" width="700"]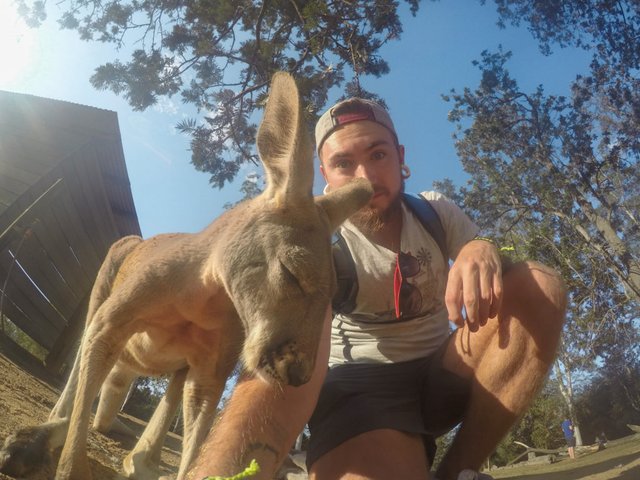 DCIM101GOPROG0262115.[/caption]
One way to meet a 'Roo on a personal level is to visit many of Australia's Sanctuaries. I highly recommend the Lone Pine Koala Sanctuary in Brisbane, Queensland. Here, you will meet a handful of unique animals who have been rescued.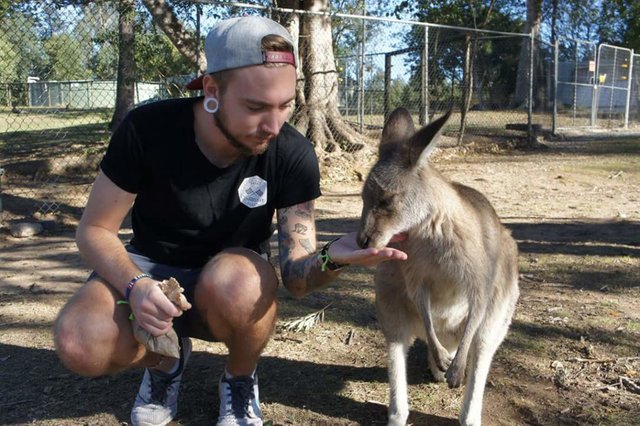 They also have a huge open space for the Kangaroos and Wallabies to bounce around which you can enter too. Take a bag full of 'cake' and hand feed them!

WALLABIES
Wallabies are a much smaller Macropod compared to the Kangaroo, although they do look very similar and will often be mistaken for a Joey. The tiny mammals only grow up to around 40 inches in heigh so there's not much chance of you getting in a fist-fight with one in the wild!
And the wild is exactly where I saw them the most! When I was living in Tasmania, it was a normal thing to see Wallabies bouncing along the big open highways in between Tassie's towns.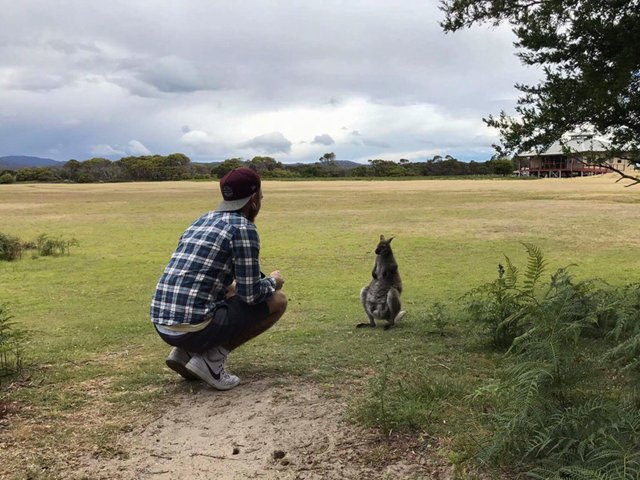 Narawntapu National Park was also a great place to see large groups of wild Wallabies playing on the open plains.

WOMBATS
The only place I ever saw a Wombat was during a hiking trip to the Cradle Mountains. They are nocturnal and do most of their shenanigans in the dark with no chance of being disturbed by humans.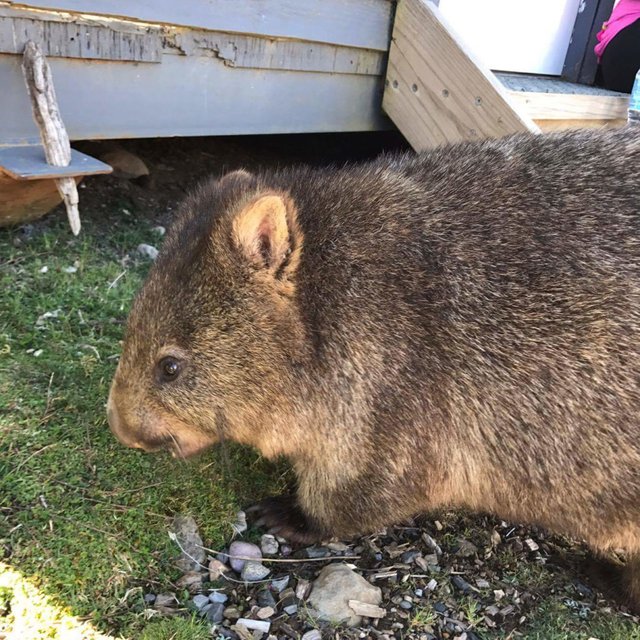 Be that as it may, it is common to see somewhat domesticated Wombats, usually rescued when their mother has been killed.
They grow up to 1 metre in length and look like big balls of fur - Adorable!

WHALES
Many species of whales like to head up to the warm waters that surround Australia to give birth to their young before heading back to the icy waters of Antarctica.
Queensland, New South Whales, Southern Australia, Victoria and Western Australia all get visits from whales groups such as Orcas and Humpbacks - it all depends on the season! Whale migration starts around May of each year and lasts until late November.
A whale watching tour costs around AUS$100. On mine I did get to see a couple of Humpbacks but no breaching.
HOWEVER - That is not the only way to see them!
I saw multiple whales breaching out in the ocean when I was sat on a beach in Burleigh, Queensland.
---
OTHER WORTHY MENTIONS
INDONESIA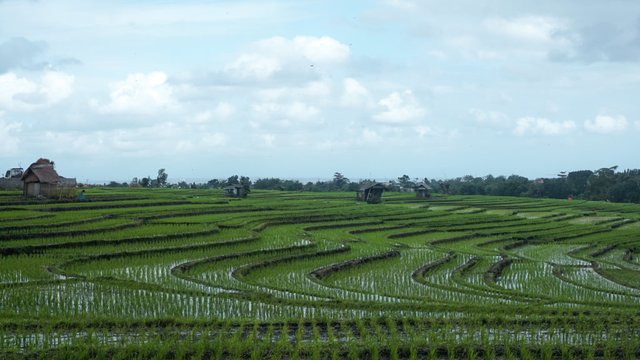 MONKEYS
Much like the rest of Asia, Indo is one of the best places to see wild monkeys and is home to 15 types!
Tarsius, Kedih, Javanese Lutung, Javanese Owa, Kukang/Sloth, Spider Monkeys, Douc Langur, Night Monkeys, Guinea Baboons, Celebes Crested Macaque, Mandrills, Javan Surili, Black-Shanked Douc and the Malbrouck!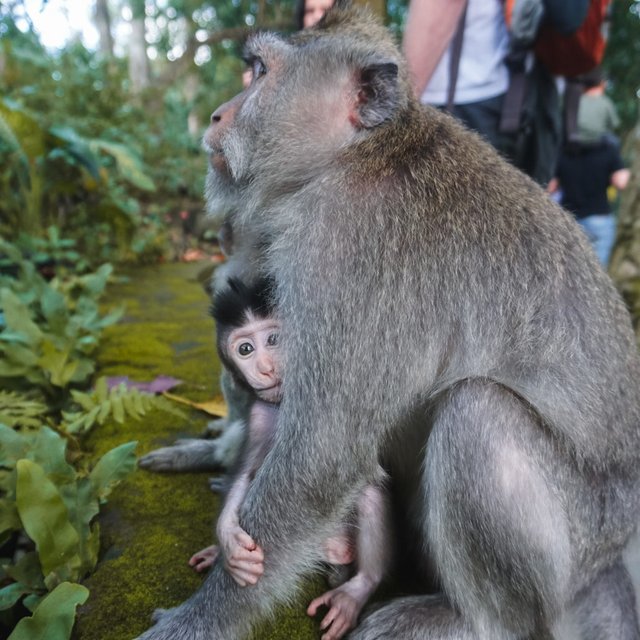 I highly recommend that you go hiking on the island of Java to see wild monkeys, however, it is possible to see monkeys in places like Ubud in Bali. I went to the Monkey Forest here and it was a bit of a disaster!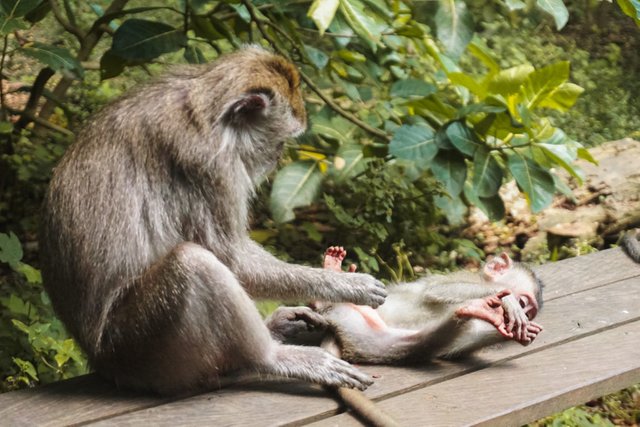 ---
PHILIPPINES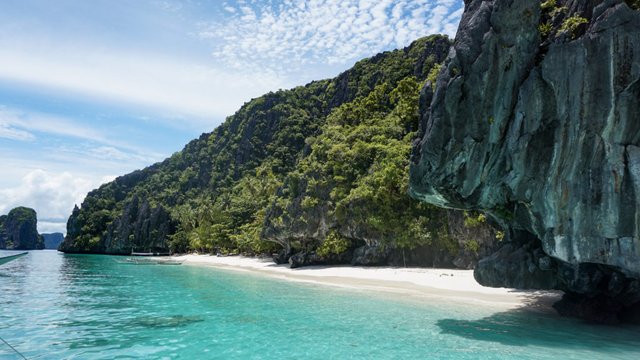 According to NAMRIA (The National Mapping and Resource Information Authority), the Philippines is made up of 7,641 islands! That is crazy! But it comes as no shock that this is one of the best places on the planet to see marine life!

WHALE SHARKS
There are a few possible places to see these massive sharks, and they are MASSIVE. The biggest ever was recorded at 41.5ft long!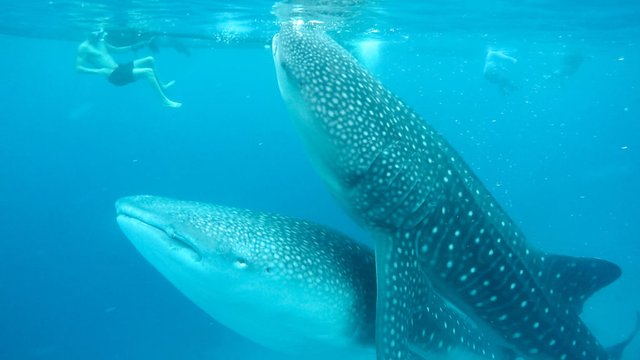 The most common place to watch and swim with them is Oslob, on the island of Cebu, although over recent years, this area has gathered a large amount of stigma due to the unnatural way that the animals are drawn to the shoreline. The whale sharks are in danger of becoming dependent on humans for food.
If you want a more natural and ethical experience, head to Donsol Bay in the small fishing island of Luzon. Sightings here are infrequent compared to Oslob but if you do encounter some, it will be an authentic experience!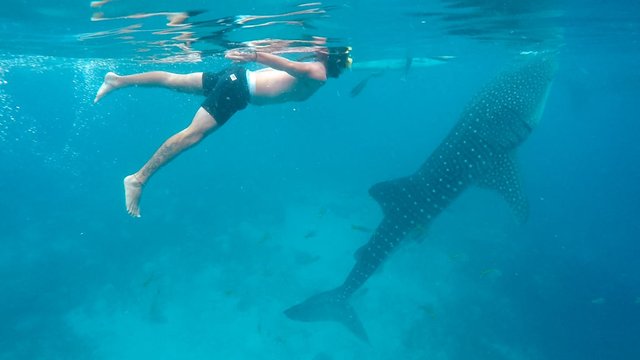 I still have so many places on my bucketlist that I want to go and animals that I want to see and I'm sure you do! But I hope this list has given you some insight to some animals that you can see around the world!
LET'S INTERACT!
INSTAGRAM
MY WEBSITE: BECOME THE ATLAS