Explore the hidden gem in Dinant, Belgium! + 0.5 steem giveaway!!!
Hello, and how's everyone? Hope you had a great summer vacation. Today, I will show you our weekend trip to Dinant, Belgium with my family! Let's get started to our small tour and hope you like this blog!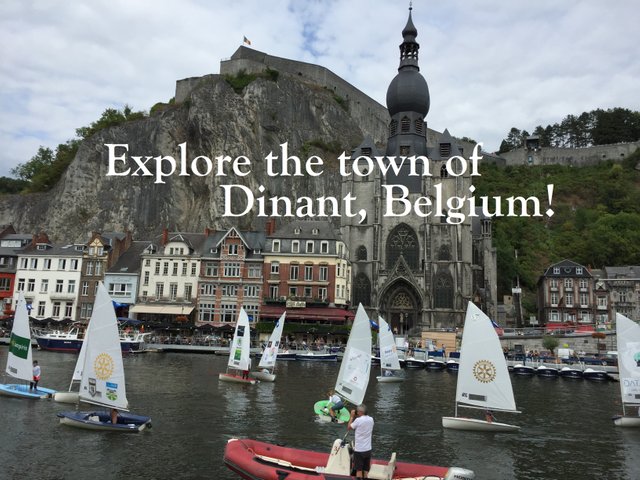 Every summer, we used to take a short vacation with my husband's family around the region of the North of France or visit some cities in our neighboring country, Belgium. At this time, we decided to visit this small city in Dinant, to explore the center of the well-known place just for the weekend.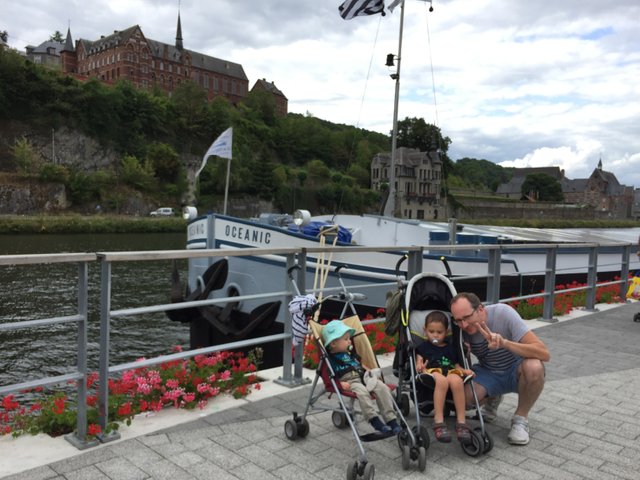 Trivia:
Did you know that the first saxophone inventor was born in this town? Mr. Adolphe Sax is a Belgian maker of musical instrument and inventor of saxophone during 18th centuries.
To get there, it took 2 hours and 20 minutes drive to reach the location. But because we have kids, we need to stop over once or twice so it took us almost 3 hours drive before reaching our destination.
Upon the arrival, we search for free parking but unfortunately, we end up in payment park but it was cheaper for only 3.5 euro for the full day! Not bad! LOL!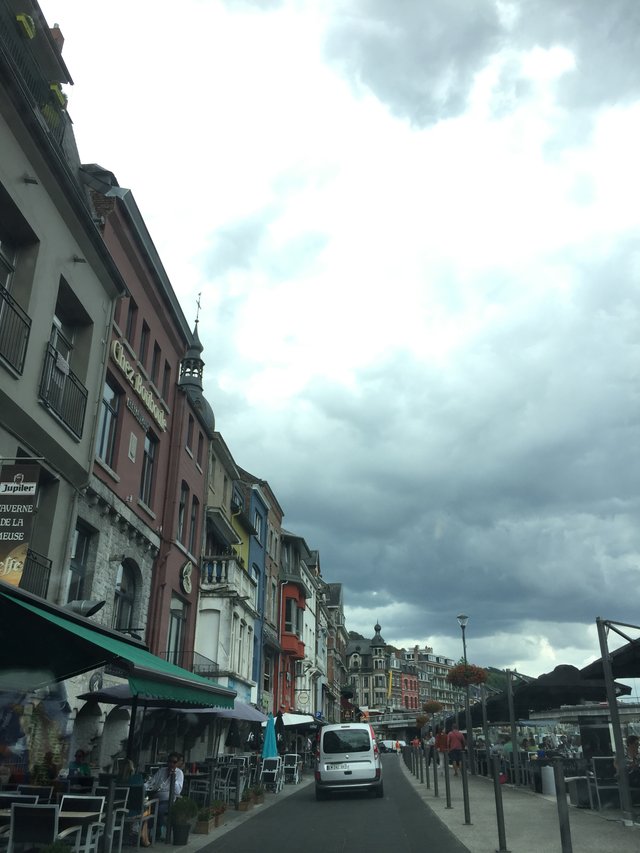 Before you visit in this city, make sure to check all the activities or plan your schedule in advance. This is a quick tour decision that we weren't able to visit all the sightseeing because we arrived late. So, in this city, you will spot all the old structure that was built a long time ago and some renovated buildings along the river. There's a lot of restaurants, a souvenir shop, a boat trip or cruise, and some hotels to stay in.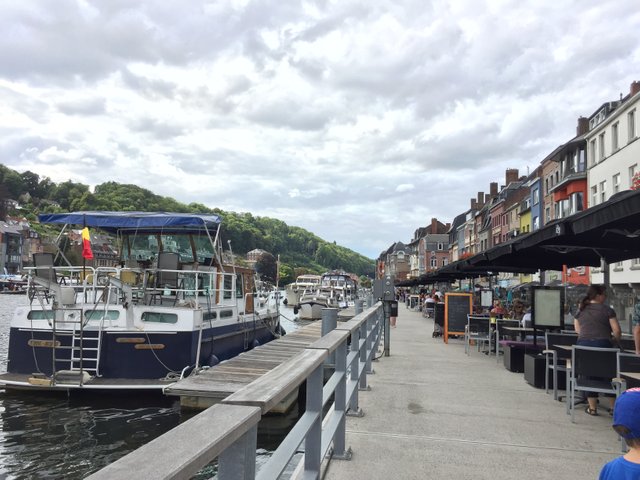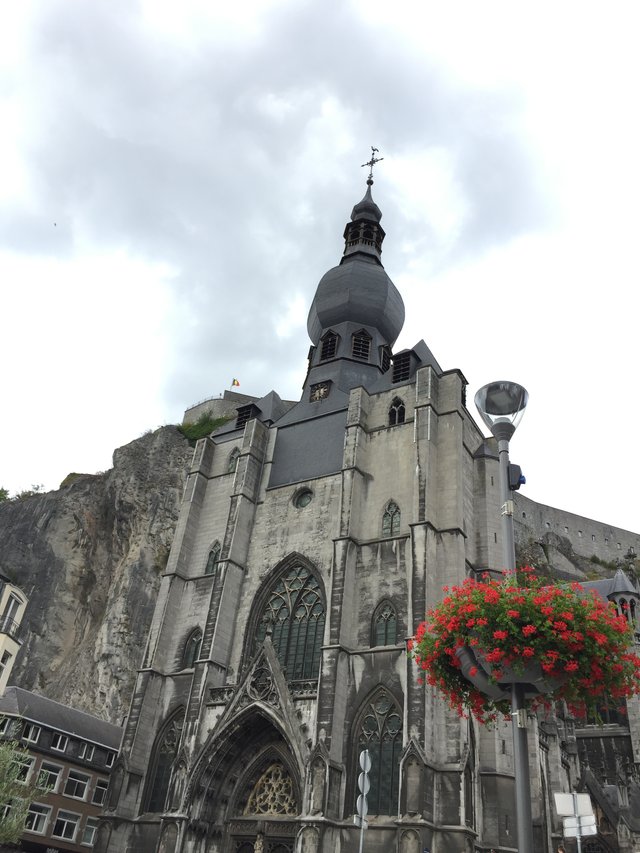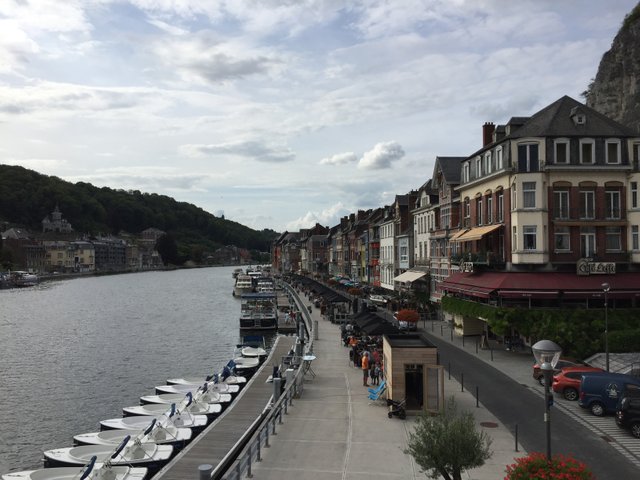 Our first activity was riding a boat for sightseeing on the river Meuse. It took 45 minutes and we paid 9euro for adult and 7euro for kids 3 years above. You can see all the old buildings, the church, rocks, residents and apartments, the Citadelle, a bridge, a cable car, and a small dam.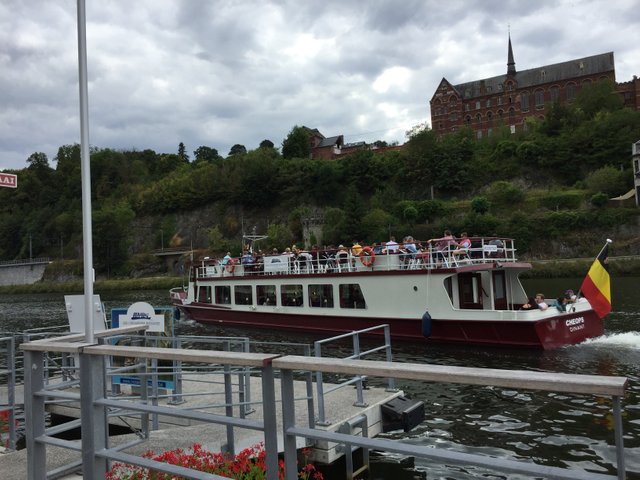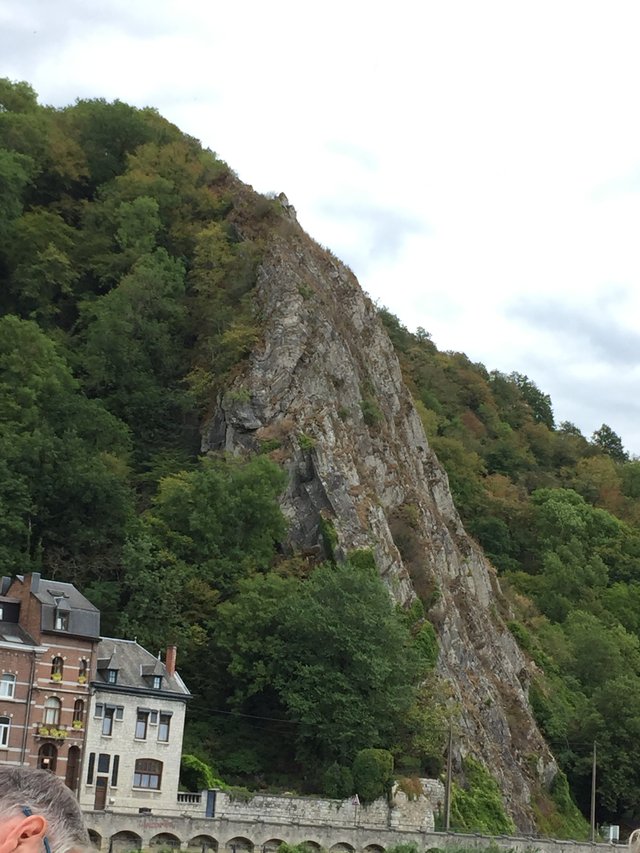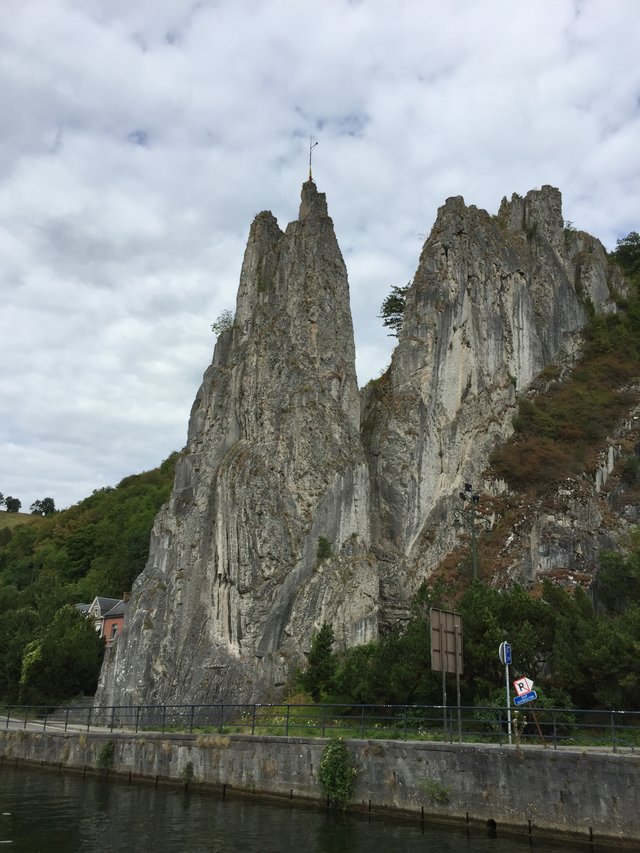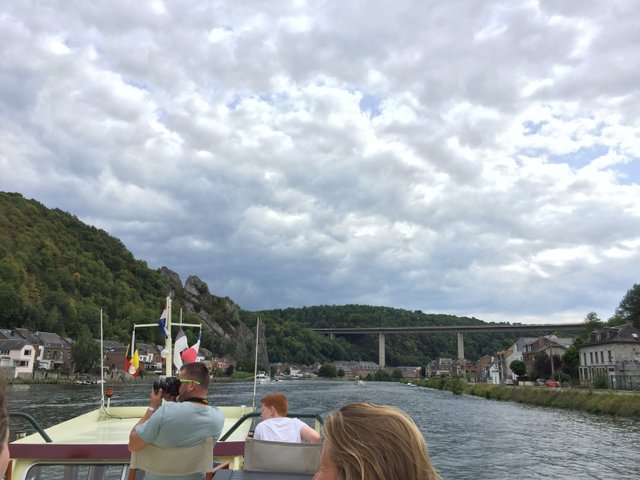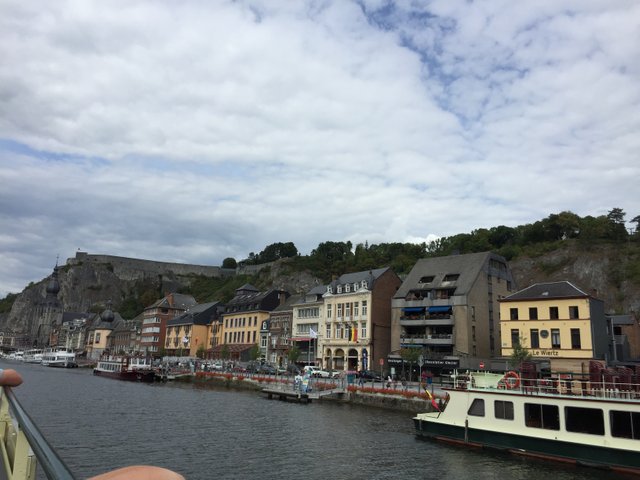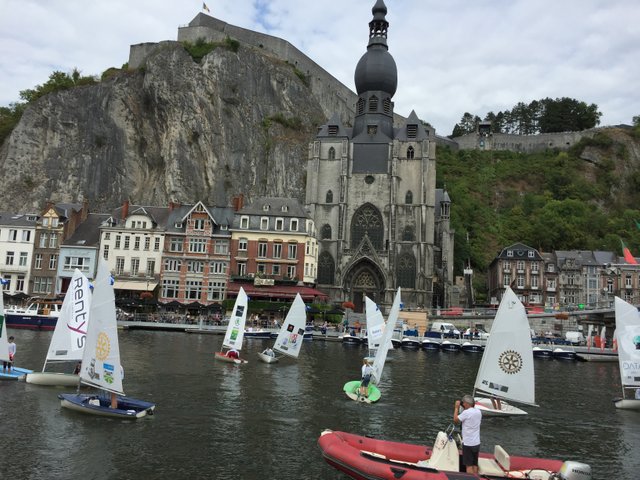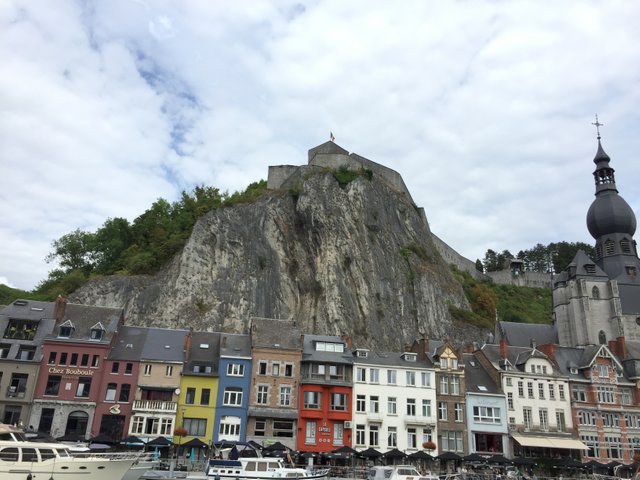 This church is called " Collégiale Notre Dame de Dinant " it was built many centuries ago. Above the church we weren't able to take a cable car coz it's impossible for us with the kids! LOL!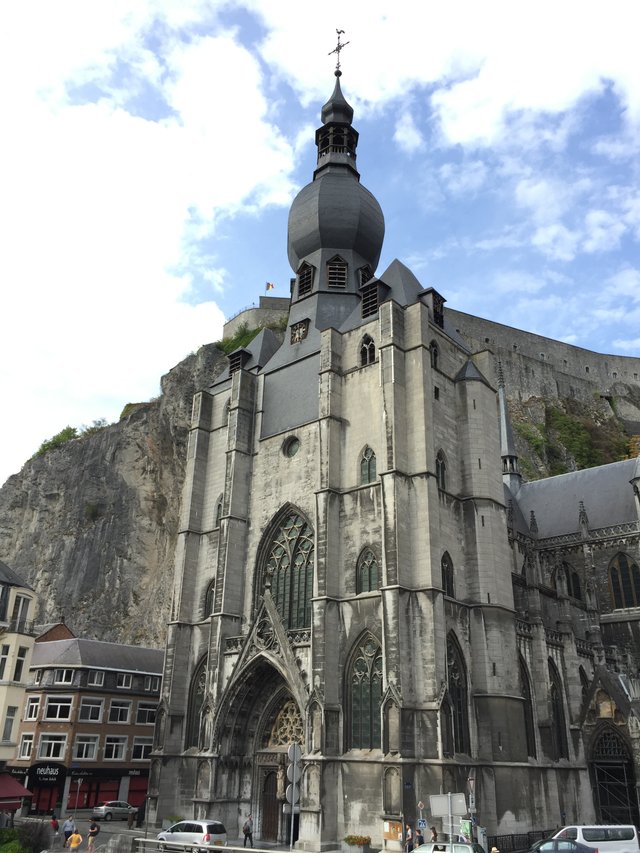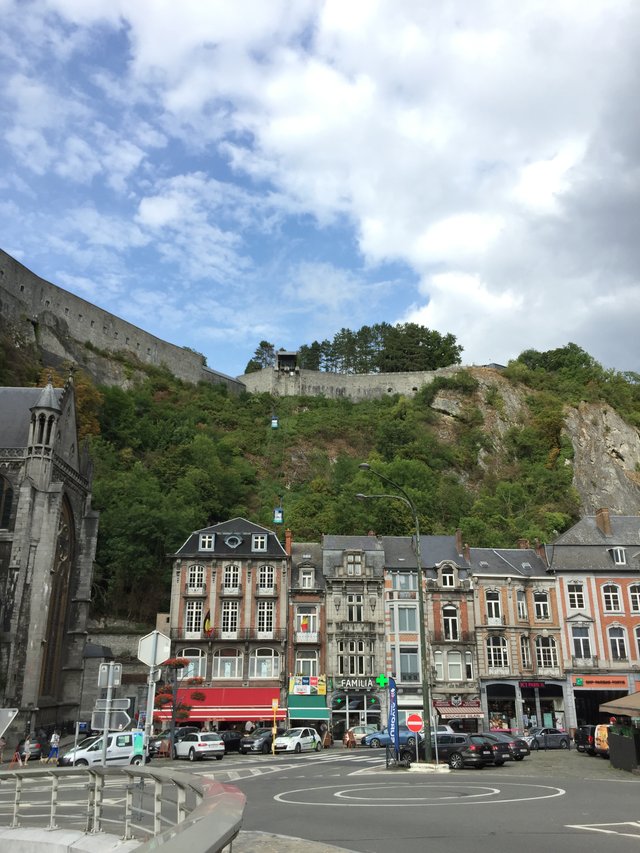 You can also see all the rocks, called Rocher Bayard. There's a legend between the separation of the rock.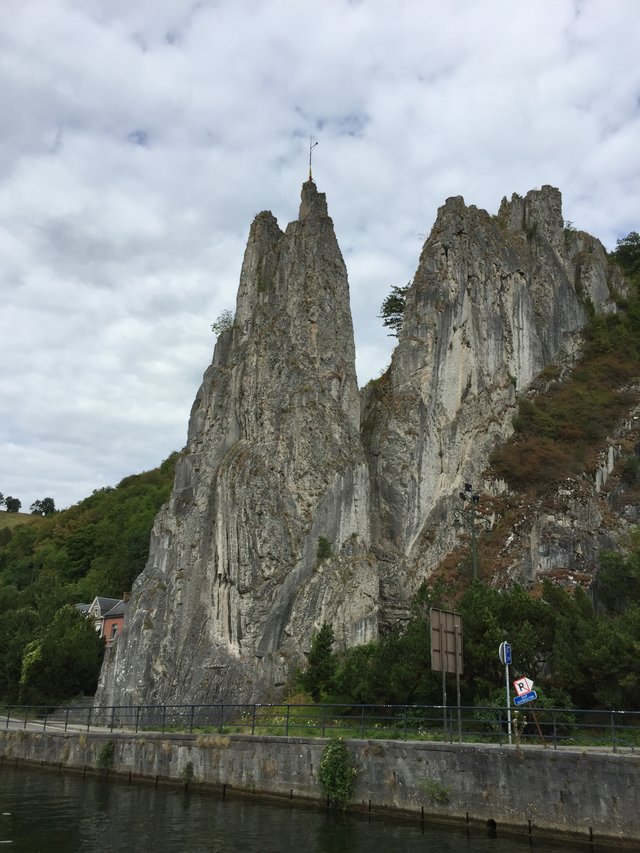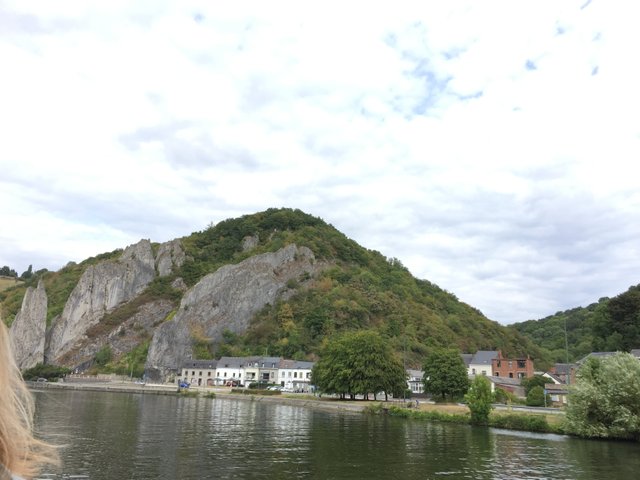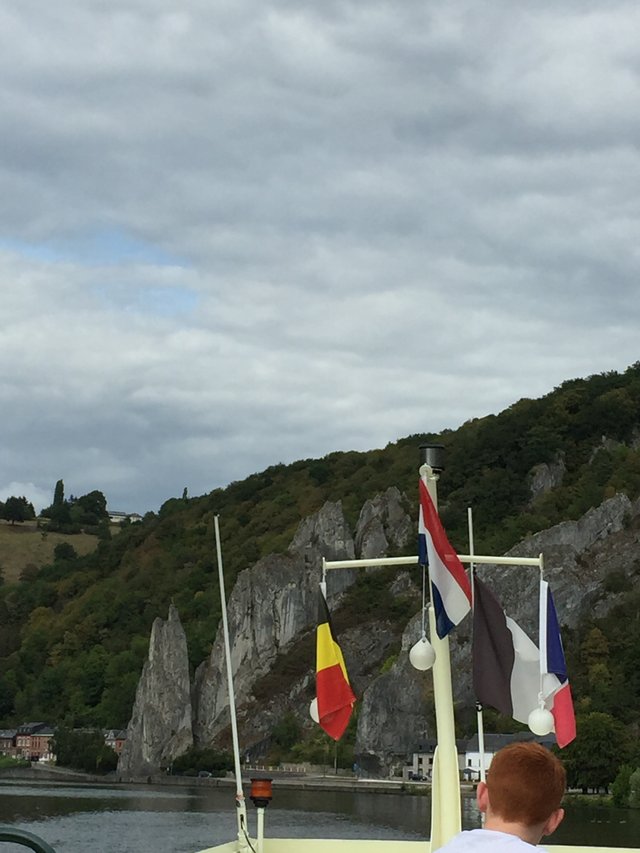 The bridge is called " Le Pont Charles De Gaulle". It was named to him because he was there to helped the Belgian during the war, as an honor to him. The bridge was designed with different saxophone along with the significant flag. I also took a photo with the statue of Charles De Gaulle.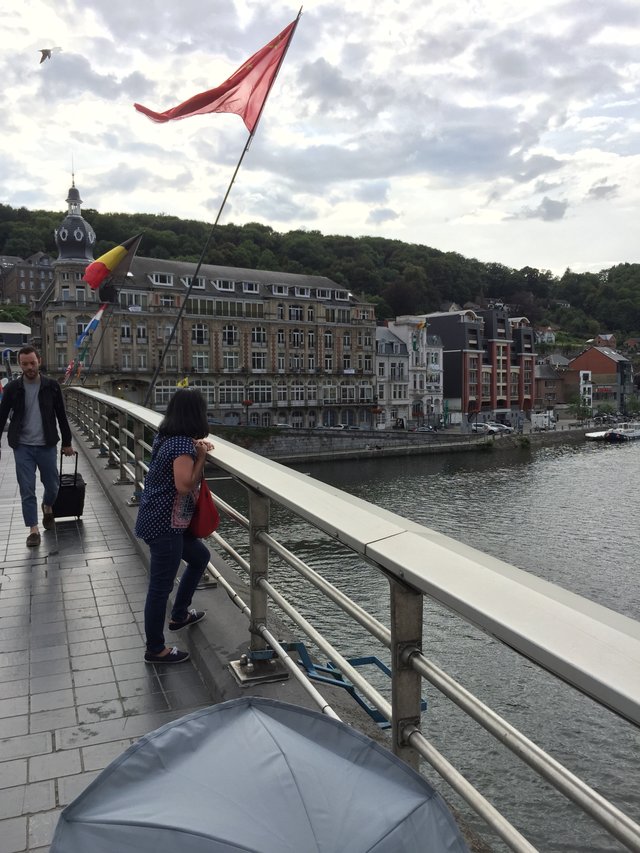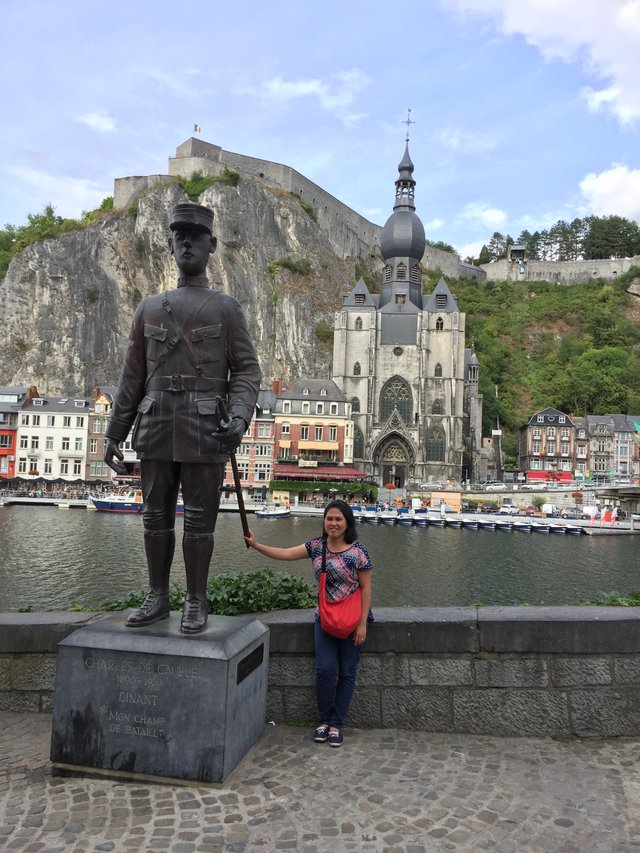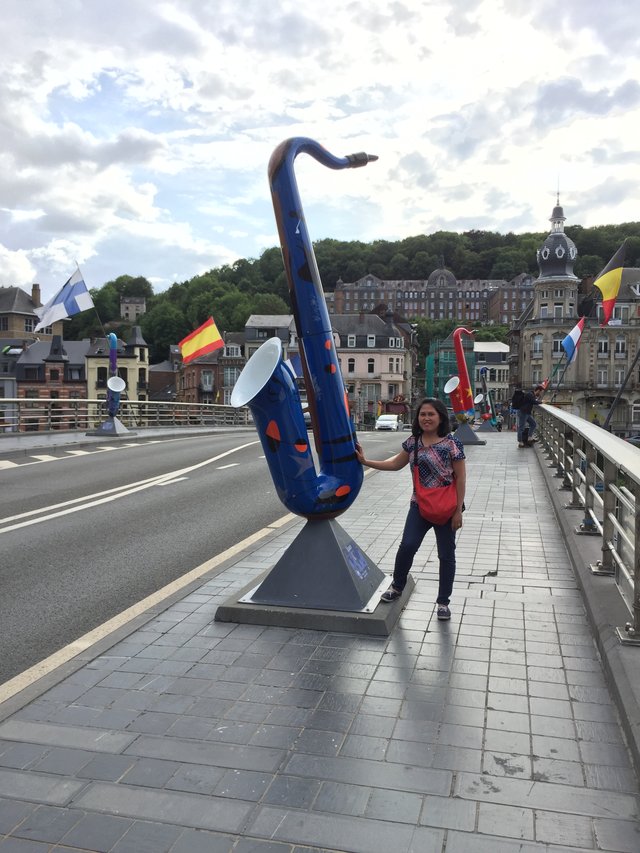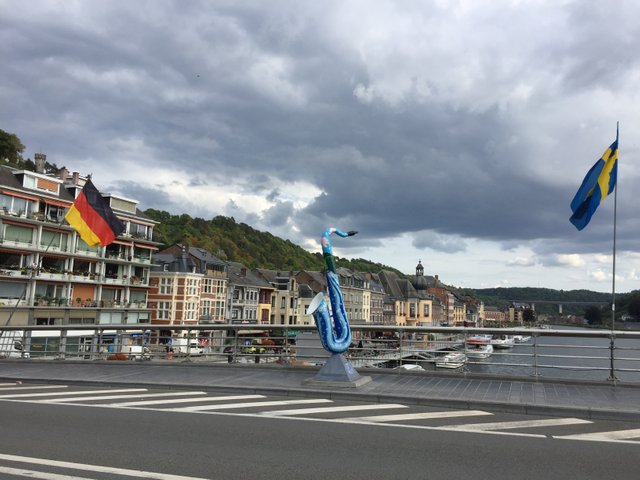 If you heard the famous beer in Belgium which is "Leffe" it was here! Yes, it was made in this place a long time ago.
After a few hours of strolling around, hungry attack! So we tried their crepe Belgian version and it's not bad, LOL! I still prefer the french crepe. Just Kidding! Before going home, we dropped by at Grotte de Dinant but were too late it was already closed. It's a little bit late when we went back home to France and we enjoyed our one day trip with my family!
So that's all for today's travel blog, hopefully, we'll see you next time and please don't forget to join my simple and easy game!
Thanks for stopping by!
Wait! We are not yet done! I will give 0.5 steem giveaway to the first person who will comment on my youtube video about this trip. I will be doing this giveaway every time I uploaded a video on my youtube channel, so check it out and win a simple game!
Reminder to all participants:
comment your answer in my youtube channel, not here.
this is a quick game, so this will not take 5-7 days.
So here's the mechanics of the game:
1.) You must be my follower in steemit, upvote this post but I'm not forcing you, and resteem this post so everybody can join in the next round.
2.) You must subscribe in my youtube channel, like and share the video but clicking the notification bell is not necessary. If you do, I will appreciate your effort.
NOTE: Make sure your subscription is in public so it's easy to track, Thanks! And don't forget to add your steemit account in the comment section in my youtube channel.
Please follow the instructions to avoid disqualification.
I'll take a screenshot for the first person who answers correctly. I will make another post for the update who won this game before or after the payout! So please check out in my next post for the announcement of the winner.
SO HERE'S MY QUESTION……
How many people do you see in the Grotte de Dinant, La Merveilleuse? It is shown in the video so please watch it.
So take the chance to win! As long as I can upload in my youtube channel I will be posting here in steemit and make a new giveaway again. So please check the link down below for my youtube channel.
Explore the town of Dinant, Belgium
P. S.
You can visit my facebook page at this link: Craftytionery
My youtube channel: MA's craftytionery

Thanks for dropping by!

Have you already cast your vote for a witness? Please support sir @surpassinggoogle by typing "steemgigs" here in the box below or you can type "surpassinggoogle" as a proxy in your behalf.





Keep calm and be creative!