Welcome and greetings from Switzerland my Steemian friends! Hope you had a great weekend and took a rest because it's time to go full Steem ahead!
Today I will introduce you the people behind Explorio and their supporters. In case you missed my first post, I recommend you to have a look here: Introducing Explorio, the World's First Decentralized Travel Reviews Platform.
The core team behind Explorio consists of highly experienced and professional individuals. First to introduce is the CEO and Co-Founder Jacob Laukaitis. Jacob, is a serial online entrepreneur, who has been traveling the world for the last 4 years as a digital nomad. During that time, he co-founded a couple of successful online businesses (including a hotel booking platform Travel-Ticker that got acquired by HotelPlanner, and ChameleonJohn - a seven-figures online coupons website). He grew his YouTube travel channel to 230,000 subscribers and visited over 60 countries around the world. As a traveler, he knew the problems with TripAdvisor and Co. so that he came to the idea to build Explorio and deliver solutions.
The second Co-Founder, their CTO, Marijonas Petrauskas is a passionate blockchain enthusiast and algorithm expert who has spent the last three years as an infrastructure engineer at Uber. Before that, he was a site reliability engineer at Google and a kernel developer at Microsoft. Apart from being interested in all things tech, Marijonas also loves traveling, especially to off the beaten track destinations.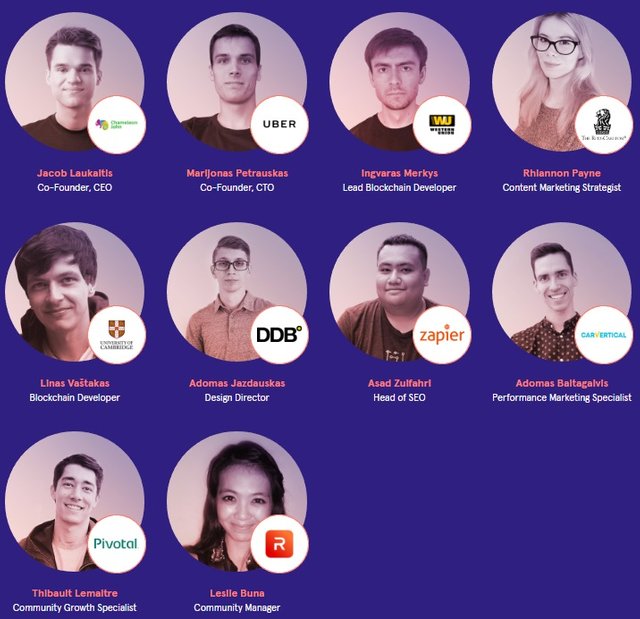 The official Team of Explorio
Ingvaras, their lead Blockchain developer
, is a blockchain and AI enthusiast, and a budding digital nomad. He graduated in 2016 with a Master's degree from the University of Edinburgh where he studied AI and computer science. He has worked as a lead developer and architect of an online educational platform StudySmart. Later he joined Western Union where he spent over a year as a full stack developer before deciding to quit 9-5 workday lifestyle. Apart from tech and science, he enjoys traveling, learning languages and attending concerts.
For the full team visit the official Explorio webpage https://explorio.com/
Not only does Explorio has a great team, it also has a superb support from famous travel influencers, who have a combined following of millions of engaged travel fans across different social media platforms.
One of their biggest travel influencers is Alexey Lyakh. He is an entrepreneur and content creator based out of Vancouver, Canada. in 2012 he decided to forgo the corporate lifestyle in favor of making travel videos with his best friends, which he still does to this day on the YouTube channel High On Life. He is the founder of an Instagram media company with an audience over 20 million followers, as well as the founder of two online education brands - Jetsetterboss and IG Millions - which offer industry-leading intel on how to take advantage of the lucrative influencer economy and build the life of your dreams.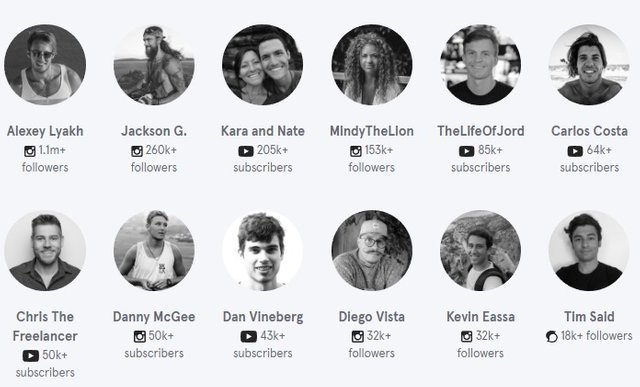 Since it is essential to not only have prominent travel influencers but also people with business expertise Explrio got some highly reputable advisors which are leading in their space.
One of these advisors is Ahmed Bhuiyan. Ahmed is a travel industry thought leader with over a decade of experience with major travel brands such as American Airlines and Booking.com. He has been featured in Forbes Magazine, The Washington Post and other major publications as a subject matter expert on travel trends, hotels, loyalty and points. Working both in the travel industry and as a consultant, he offers insights & analysis into the OTA industry and travel technology space for startups and investments firms such as Credit Suisse, Deutsche Bank, Fidelity Investments, UBS Global and many others looking to invest in travel companies.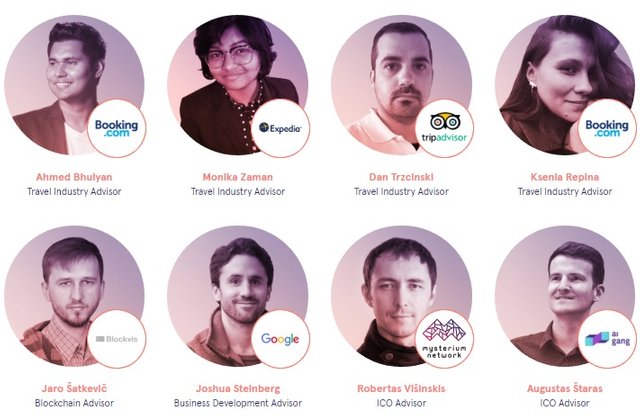 If you wish to know more about Explorio feel free to leave a comment or join their Telegram and Twitter @TeamExplorio
See you soon and Steem on!