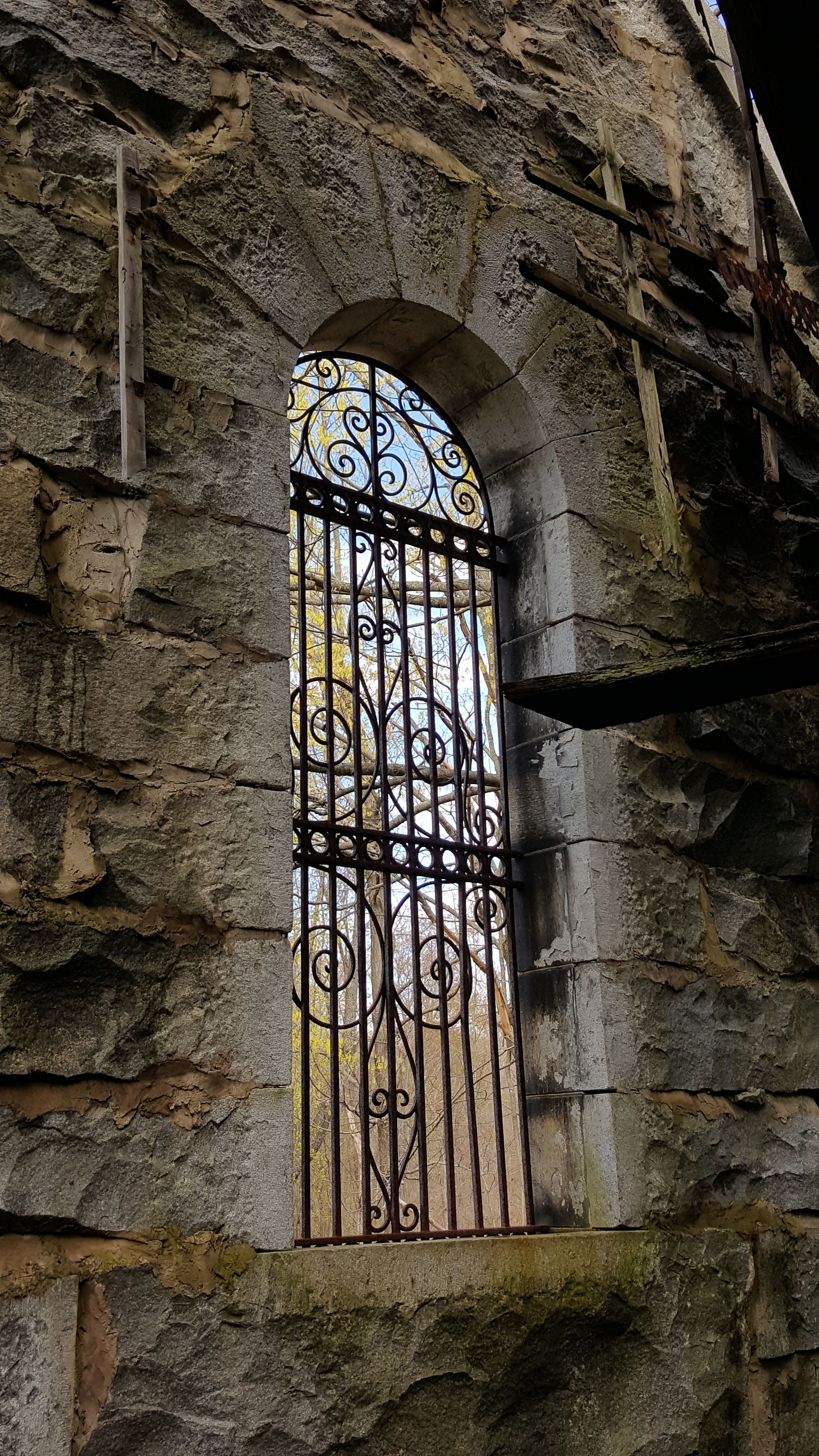 Last Resting Place-Almost.
I have often practiced navigation in rural cemeteries in upstate New York; among the largest are Albany Rural Cemetery in Albany, and Oakwood Cemetery in Troy. This however was taken at Rennselaer Rural Cemetery on April 16, 2017; a much smaller cemetery with far less resplendent monuments. It did however have the ruins of an impressive crypt on its Southern edge and I went over to take a look.
It had the remnants of several large stone shelves partially attached to the remaining walls; these indicate it was actually a burial vault where those deceased who passed on during the winter were stored until the ground was soft enough to be dug by hand. The practice still continues in some places although heavy machinery has mostly eliminated the necessity to wait until Spring.
(please click on the photo for a larger image)
---
To my Steemit explorer friends,
I have probably taken over a million photographs of the natural world since childhood; this is a daily series of some of those I most treasure.
Where They are From
Many are from an organic orchard that I created on the hill above my home. When you are raising trees from saplings you are out in all weather at all hours and see remarkable things.

Some are from my art studio and my efforts there- especially those on behalf of the Tibetan people.

Still others are from my wanderings in the wilderness with compass and map my companions. Many are featured from posts I have created here on Steemit and I will link to those whenever possible if you wish to read more of the how, when and where.
Please upvote if you liked this post, and follow for more journeys through our mysterious and amazing world. And please comment as I greatly value these and will answer any questions you may have (and generally go to look at your posts of course since I consider a group of friends the most valuable possible outcome from efforts on Steemit.
*This photo was taken with the Canon EOS 70D, 18-55 mm lens