Cuba, the Mysterious Caribbean Island full of Color, Culture, and Conundrum - Part 1, La Havana
What does hearing the word "Cuba" conjure for you? 
Does it invoke images of classic cars, or the Communist Revolution and Castro, or does it summon images of the Buena Vista Social Club, Latin Music, or perhaps Salsa dancing? Or maybe it brings images of once ornate architecture, or of a bustling nightlife full of casinos and clubs, as it was in the early 20th century, or even images of poverty, repression, and seclusion. Regardless of what Cuba might mean to you, the island remains an intriguing country overflowing with history, treasures both good and bad, mystery, and energy.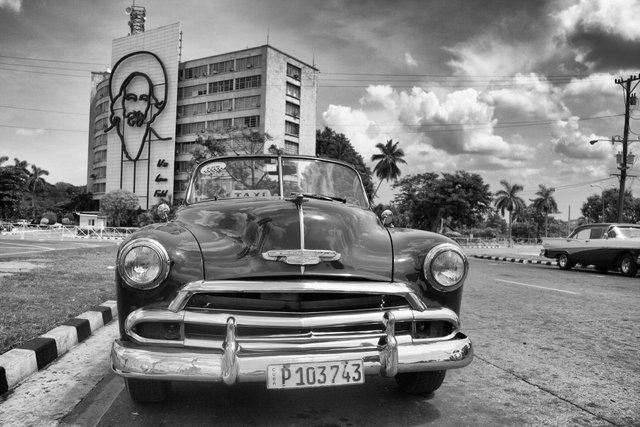 The View From Hotel Sevilla Rooftop, A Lost Treasure of a Once Majestic City   
I don't generally push HDR (high dynamic range) photos this far; however, this evening the city looked and felt like it wanted it. The warm light frosted the buildings, Caribbean clouds filled the sky, each structure stood proud knowing they were once great despite how they look today. The city exudes an incredible energy, and one cannot help to see it despite the obvious neglect, poverty, and decay.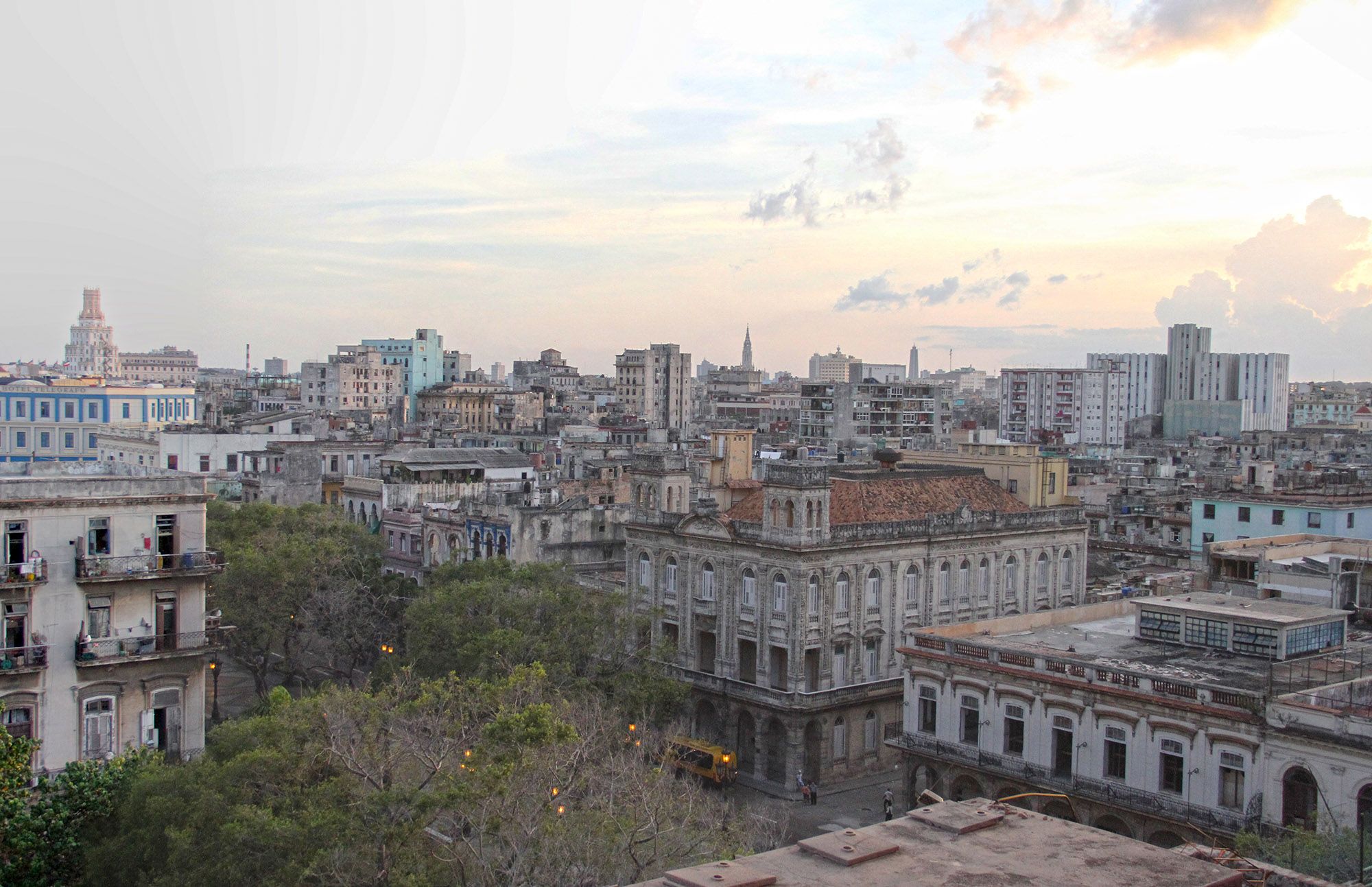 Once upon a time, Hotel Sevilla was a hotspot for local and foreign mafiosos alike, and the outward look and design in Moorish Revival structure was as colorful, if not more so, than the characters that were temporarily occupying the inside. The hotel was originally built in 1908, and in 1924 a ten-story tower wing was built that contained a rooftop ballroom. You can only imagine the types of parties that transpired in this place. A long wooden bar is encased in between large windows that open up to a view of the ocean and the bar's ceiling lined with stars. It is this Havana that it is quite easy to romanticize.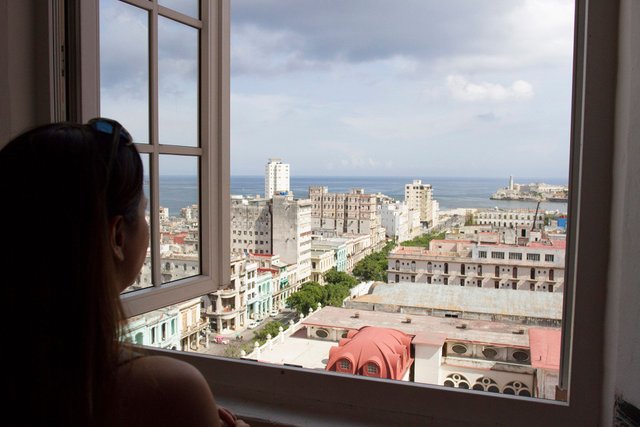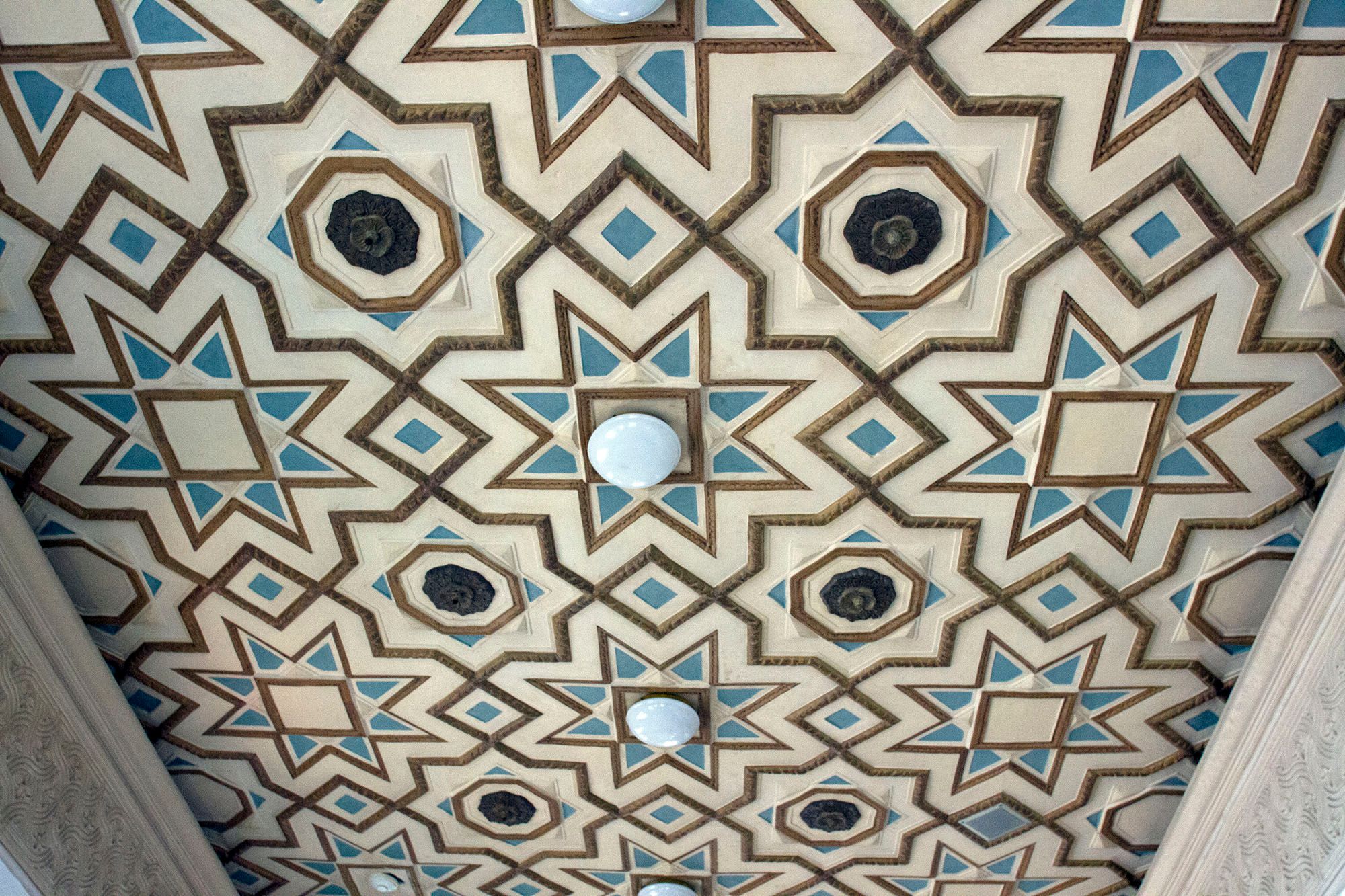 Then and Now, The Majestic City Loses Some of its Glam   
On the other end of the historical spectrum, you have what Hotel Sevilla and surrounding buildings are like today. In 1959 the Sevilla's casino was destroyed as Castro's rebel army took over Havana, and the hotel is now run and owned by Cuba's Gran Caribe hotel group. While the hotel itself is somewhat preserved, since it houses some of Cuba's one million annual tourists, other surrounding buildings have not had such luck. Seized and then ultimately abandoned, these architectures display the weathered and downtrodden fortunes of their inhabitants.  And here you have a glimpse of the city's ugly underbelly and a vision of the repulsive outcome of Castro's Communism. These very same citizens would often line the sidewalk outside Hotel Sevilla to try and poach the WIFI since that is the only place in the country that there is internet; that's right, the ordinary citizen does not have access to internet, while tourists can buy pre-paid internet cards that are only good for a certain amount of hours.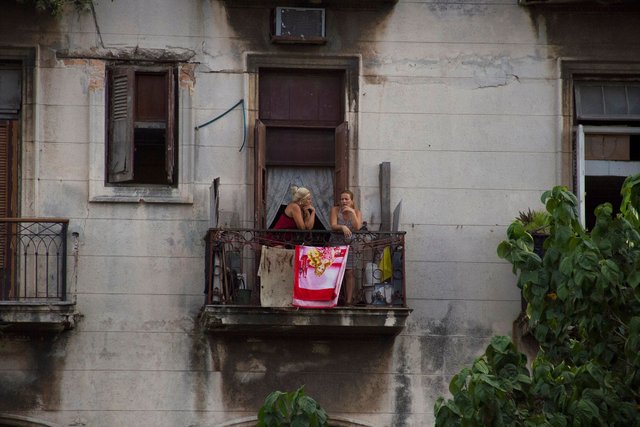 Somewhere between then and now – the Cuban Time Warp   
One of the more mysterious parts of Cuba is its stagnation, or its preservation and replication of an ever-elapsing past. There are no more telling examples of this peculiarity than the classic cars. Everywhere you turn, there are rebuilt classic American cars that are sturdily meandering down the streets. You have to appreciate ingenuity by which the Cuban people keep bringing these cars back to life in the same way you have to appreciate a quasi-luddite culture that keeps on keeping on despite not having access to all the technology and developments available to other humans in 2017. It is totally bizarre to be in a place that feels like it is frozen in time, as if the country just decided that it was going to hit pause on their clocks in the 50s. Alas, both Old and New Havana have many remarkable landmarks that are worth seeing, and the food, music, and vibe are all top-notch. The countryside and coast as well contain some of the more beautiful landscapes that I have ever seen and will be the subject of part 2 in my next post. If you have made it this far, thanks for coming along and stay tuned for the next installment.