Zen Mode! Our FIRST EVER Spa Experience at a Natural Hot Springs in Mexico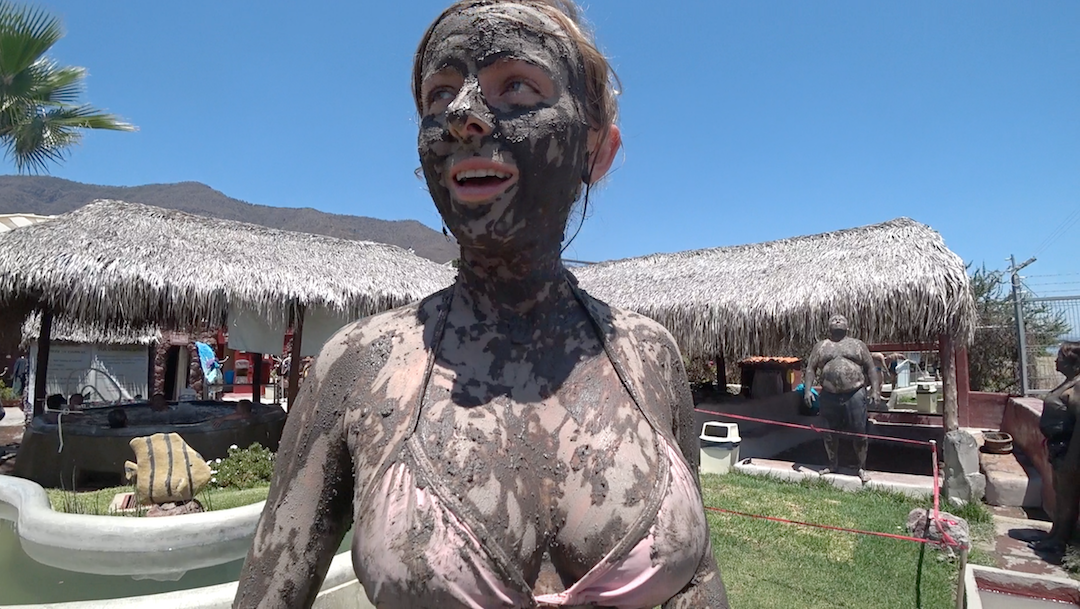 Until now, we thought that spas were something only rich people could do. Neither of us had ever been to one in the United States. So when some friends we were visiting in Ajijic told us about a thermal mountain spa that was only about $25 USD, we were totally on board! An all-natural and low-cost spa? Yes, please!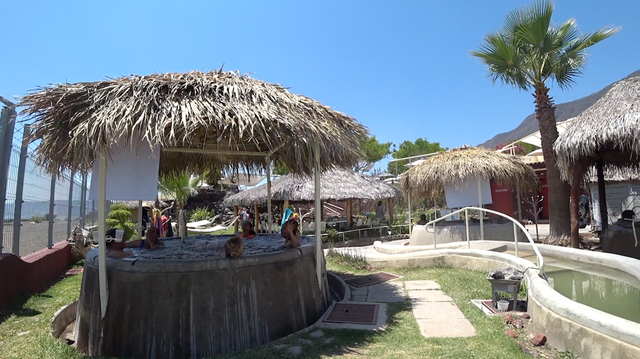 "Spa Termal Tlalocan" at Lake Chapala
There are a few packages to choose from, but we went with the "deluxe" since it was only a few pesos more. With this bundle, we got to experience six different spa baths:
Apple cider vinegar,
A medley of flowers,
Coffee grounds,
Chocolate,
A cooling clear-water bath, and
The oh-so-fun Mexican mud experience/bath.
Between each thermal tub, we took a "shower" in this interesting walkway of water. (It's not shooting water in this picture.)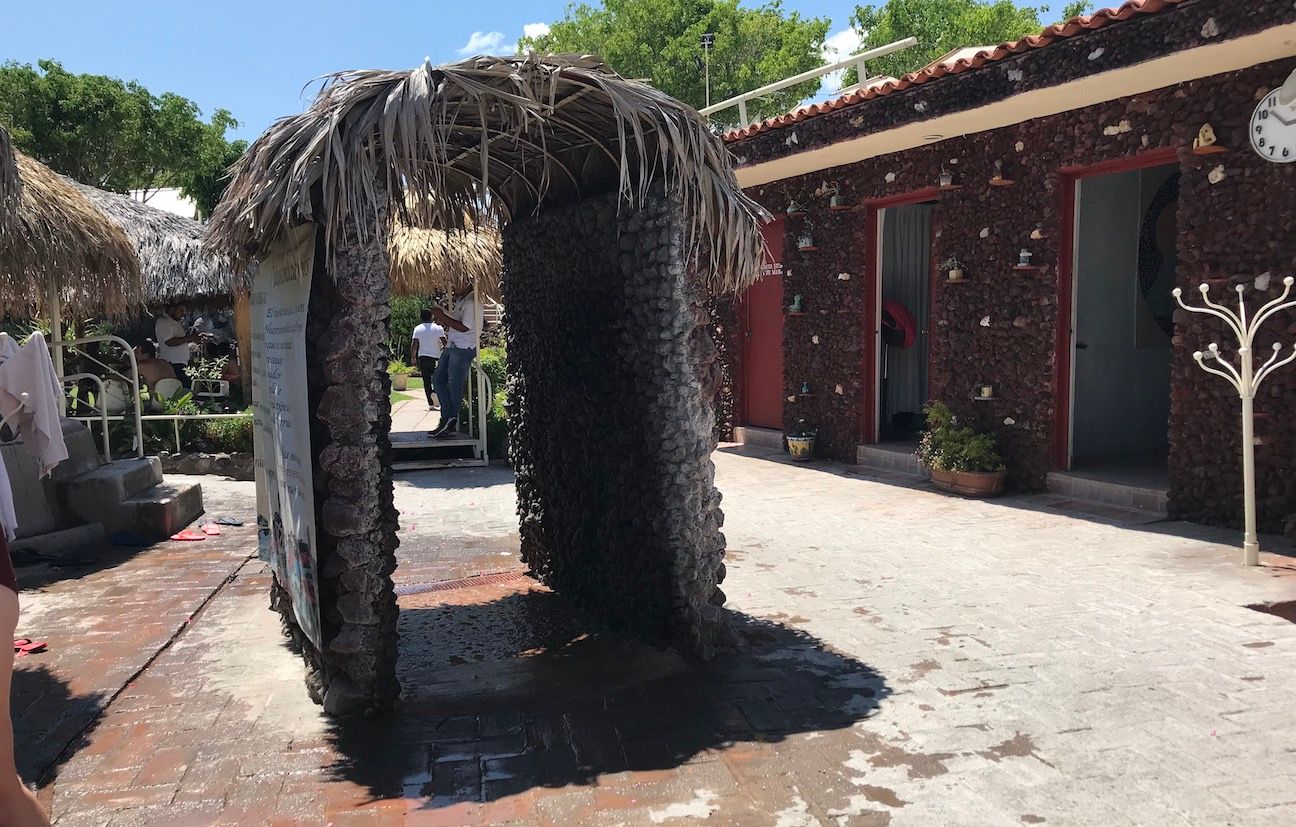 Once we washed off all the mud in the last thermal bath, we could explore the steamy saunas and botanical inhalers.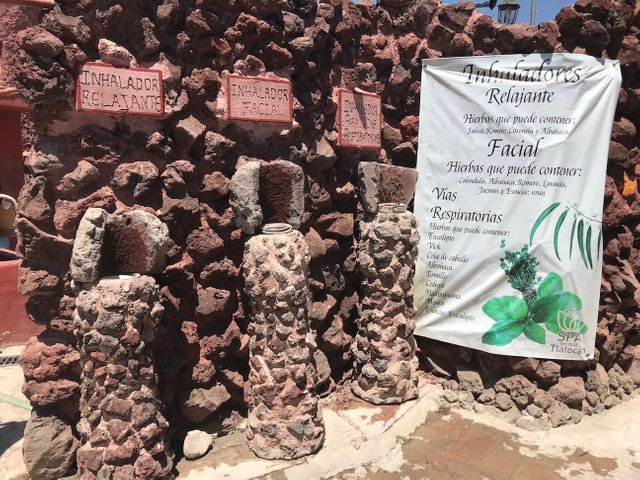 Finally, we tried out reflexology walk at our leisure. The rocks felt a little uncomfortable at first, but as we slowly walked along, we started to feel the beneficial effects...we think.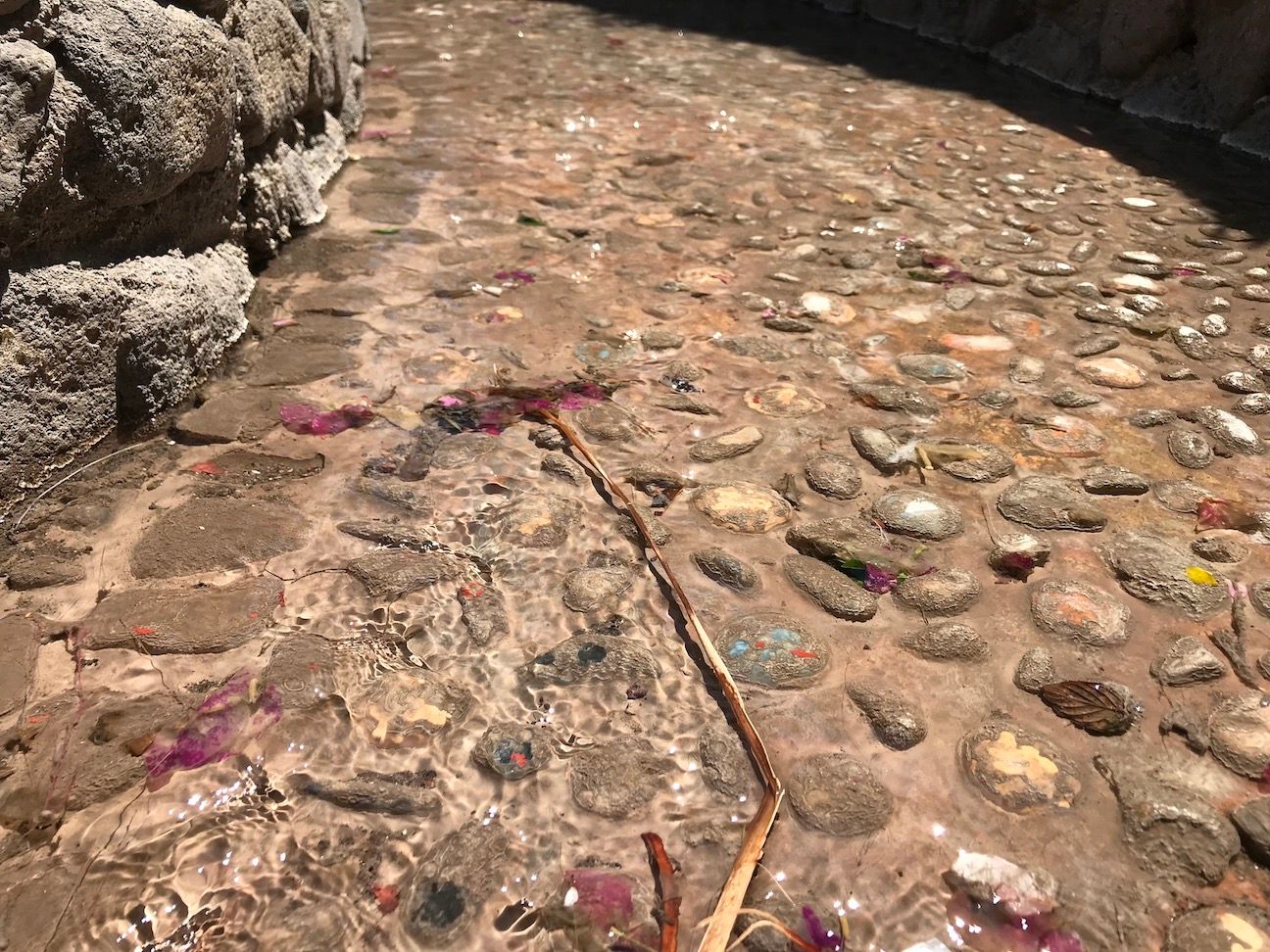 ---
Watch the full video below to see what a natural hot springs spa in Mexico is like.
👇
---
Curious to learn more about us?
Check out @wadepaterson's 20 Questions with TangerineTravels.

Until next time,
@sharingeverybite (Maddie)
@shenanigator (Jordan)
(and Laska the Siberian Husky)

If you enjoyed this post, follow us @TangerineTravels
Our YouTube goal is to hit 500 subscribers by April 25th.
Help us get there! Subscribe to our channel
Progress: 312/500