Similarities and Differences Between Mazatlán and Puerto Vallarta, Mexico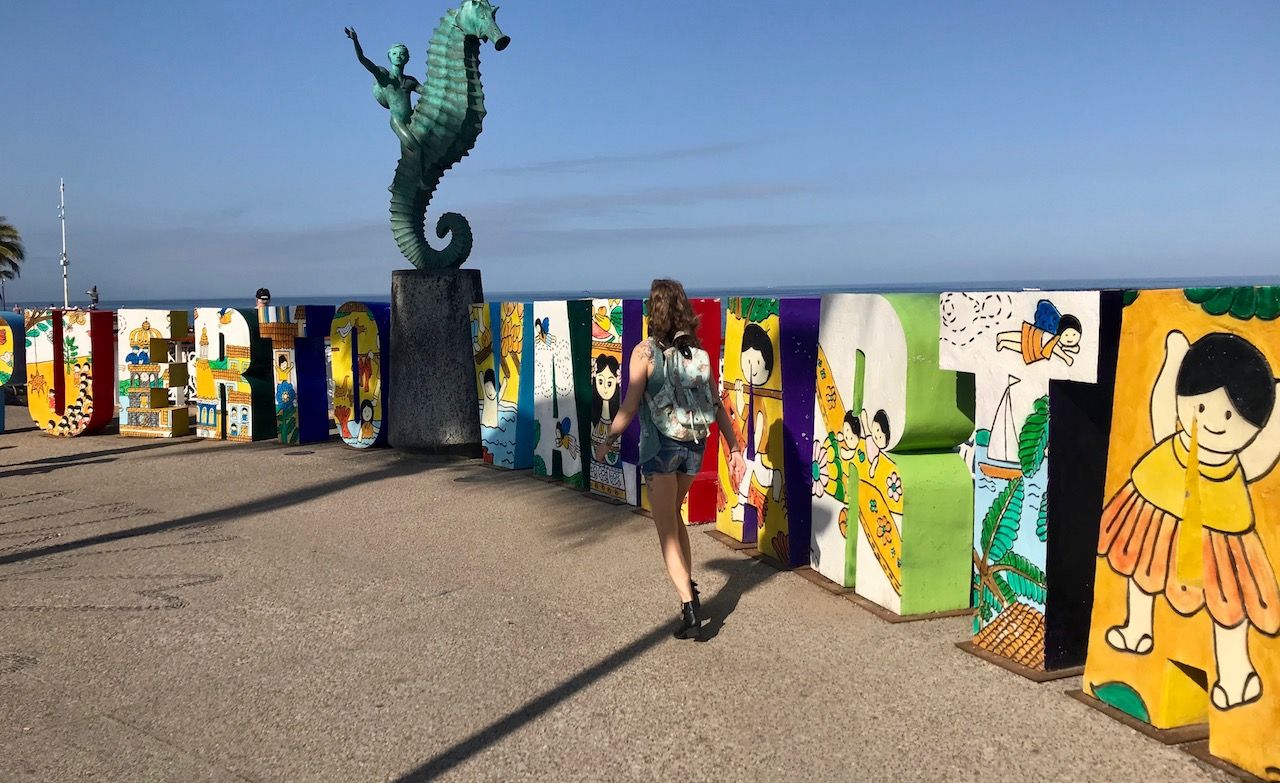 We spent over two weeks in both Mazatlán and Puerto Vallarta during the first few months of 2018. We took every opportunity during our stays to explore the cities, learn about the culture, meet people, and discover how much things cost.
We've found quite a few similarities and differences between the two cities including demographics, tourism, expats, language, cost of living, weather, cleanliness (including air quality), walkability, food, vendors, and what it's like to drive in these large Mexican cities.
If you're considering moving to or traveling to one of these popular tourist destinations from the US or Canada, we hope this blog post gives you an idea of what to expect.
Spoiler: One city wins almost every category.
Tourism/Expats
---
Tourists and expats are prevalent in both Mazatlán and Puerto Vallarta (PV), but you're going to find more vacationers and expats in PV.
When eating out in Mazatlán, you'll often find yourself in a restaurant eating with both Mexicans and US/Canadian expats and vacationers. Whereas in Puerto Vallarta, you'll frequently be eating in a restaurant where everyone is speaking English. The only locals are the staff members.
Category Winner: None. (Varies based on personal preferences.)
Our Preference: Mazatlan.
Age of expats
---
Puerto Vallarta definitely has a younger crowd than Mazatlán, at least in the areas where most of the expats and snowbirds live. In Mazatlán, you'll find a significant amount of US and Canadian retirees between the ages of 50-75 and not many younger folks. Looking back, we can only remember a handful of people—locals and visitors combined—our age (20s and 30s).
PV has plenty of retirees as well, but it also has a decent-sized crowd between the ages of 20-50. Additionally, there's a sizable gay community in PV (primarily males) which makes up a considerable percentage of that younger crowd.
Category Winner: None. (Varies based on personal preferences.)
Our Preference: None.
Food
---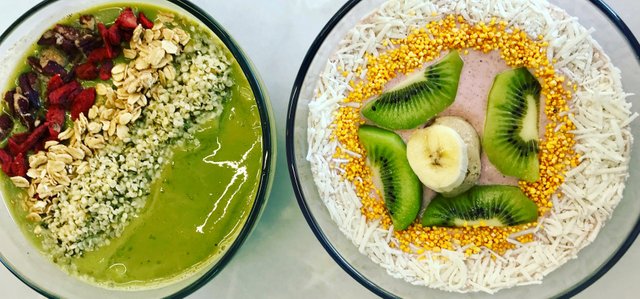 Del Mar Juice Bar in Mazatlán
The two cities have pretty similar cuisine. Puerto Vallarta probably has more options than Mazatlán, but there's no shortage of options in either city. PV has a few more restaurants for special diets (i.e., gluten-free, vegan), but you can still find accommodating options in Mazatlán.
Breakfast prices are very close to the same in both cities, however, you'll find that lunch and dinner are noticeably​ more expensive in PV. The cost of produce at local markets is significantly cheaper in Mazatlán with the exception of certain locally-grown fruits.
Category Winner: Mazatlán (Due to its cheaper prices.)
Language
---
You can easily get by in either city without knowing a single word of Spanish, but you'll find English communication easier in PV. Everyone speaks English in PV and, from our experience, if you don't look like a Mexican, they'll continue speaking to you in English even if you're talking to them in Spanish.
In Mazatlán, if you talk to someone in Spanish, they'll speak to you in Spanish. Just like in PV, almost everyone in the touristic areas speaks English, but unlike PV, it's not their go-to language.
If you're trying to learn Spanish, you'll find it much easier to learn in Mazatlán because people will actually speak to you in Spanish if you're making an effort. There are still plenty of retirees in Mazatlán who know zero Spanish and don't care to learn it. Based on our conversations, they get by just fine with no communication problems.
Category Winner: None. (Will vary based on personal preferences.)
Our preference: Mazatlan.
Cost
---
The most desirable areas of Puerto Vallarta are much more expensive than those in Mazatlán. If you're looking to buy/rent a home, you can expect to pay about double in PV. Uber costs about 80% more in PV and restaurants are about 25% more expensive, on average.
You'll find that you're able to live a much higher quality of life for your money in Mazatlán in the most sought-after areas.
For more details on the cost of living in each city, check out our Mazatlán and Puerto Vallarta cost of living posts.
Category Winner: Mazatlán, hands down.
Weather
---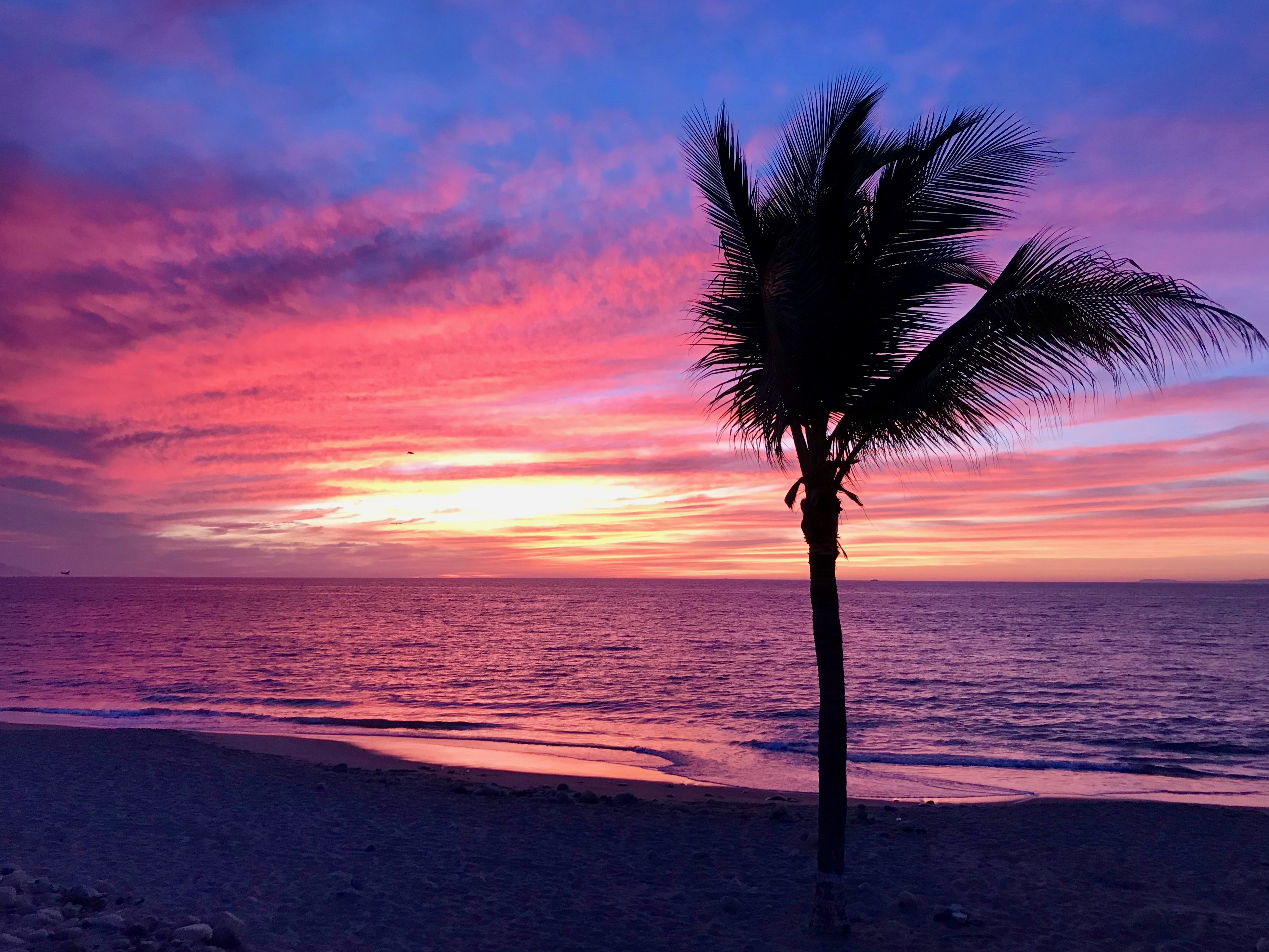 It's hard to beat Puerto Vallarta's sunsets but Mazatlán's shouldn't be scoffed at either.
The climates are pretty similar, but Puerto Vallarta is more humid than Mazatlán and slightly hotter.
Mazatlán - Average high of 77 in the winter and 90 in summer
Puerto Vallarta - Average high of 80 in the winter and 90 in summer
Category Winner: Mazatlán (because temps are slightly more moderate and we, like many people, appreciate lower levels of humidity.)
Cleanliness of the city
---
You'll find both cities to be clean along the malecon (boardwalk along the ocean), but when venturing out of that area, we found the difference to be like night and day!
Get outside of the tourist areas in Puerto Vallarta and you'll find graffiti and trash all over the place with displaced cats and dogs digging through the sometimes-unbagged garbage. In Mazatlán, on the other hand, you'll find people constantly sweeping the sidewalks outside of their homes, not much trash, and neighborhoods are pretty clean. In our opinion, the people of Mazatlán seem to take more pride in keeping their city clean.

Trash pickup in Puerto Vallarta. Put your trash in the street and wait for the trash fairies.
Category Winner: Mazatlán
Air quality
---
Once again, the air quality was a night and day difference. So far in our travels through Mexico, we've visited about ten different cities and the only city with worse air quality than Puerto Vallarta was Hermosillo.
From our hilltop Airbnb in PV, we had a great view of the city. Unfortunately, about half of the time the view was covered in a thick layer of smog. If up in the hills of PV, however, you can still get a nice clean breeze by opening your windows. Additionally, if you're near the shore in PV, you're going to get a fresh, clean breeze off of the water.
However, once we got down from the hills of PV and started walking through the flatter streets of the city, we'd often find ourselves choking on bus fumes and on struggling to breathe on certain streets.
When it comes to Puerto Vallarta's counterpart, Mazatlán had very clean air! Although the two cities do have similar-looking buses, for whatever the reason may be, we never noticed any bus fumes in Mazatlán.
Category Winner: Mazatlán
Walkability
---
Old Town PV is extremely walkable. However, once you get outside of Old Town/malecon area the rest of the city becomes quite the opposite. There are a lot of hills, low-quality or nonexistent sidewalks, and rough cobblestone streets. These are not your average cobblestone streets, they're incredibly uneven and very difficult to walk on!
Note: You do have the option to take one of the many busses in both Mazatlán and Puerto Vallarta, but we're only talking about how easy/central the cities are on foot.
Mazatlán also has some rough cobblestone streets, but they aren't nearly as prevalent as in PV. Things in Mazatlán are a little more spread out than the tourist areas of PV, but we still found more of it to be walkable. A noteworthy benefit to Mazatlán's walkability is they have much nicer sidewalks and not nearly as many hills.
Category Winner: Mazatlán (this is a difficult one to choose a winner, but I think Mazatlán wins thanks to its nicer sidewalks and flatter terrain.)
Streets/Driving
---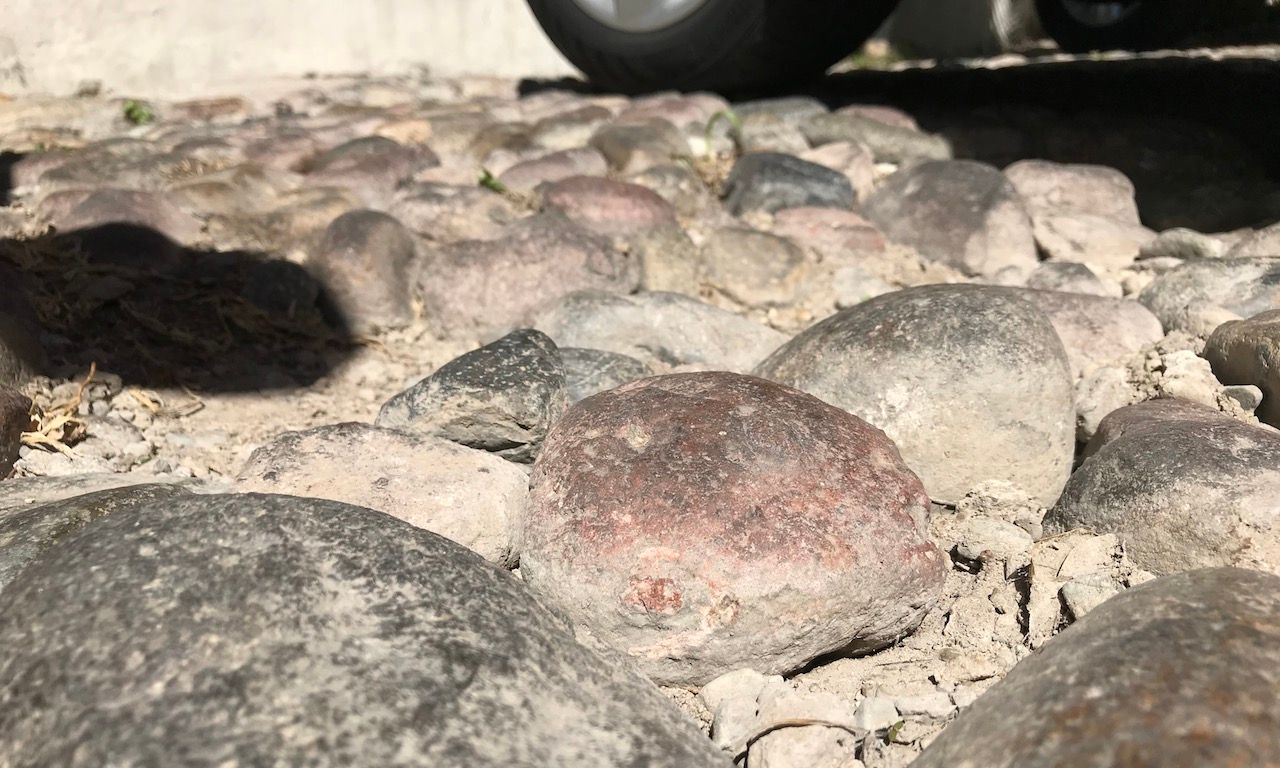 An example of a rough cobblestone street in Puerto Vallarta. Watch your step!
Neither city was fun for us to drive in. If living in either, we'd probably go without a car and either walk or Uber everywhere.
We'd consider Mazatlán the easier city to drive in due to its lack of steep hills and more normal road rules. But it's not without its faults - the city has some rough cobblestone streets, its fair share of poorly-designed speed bumps, and plenty of messed-up, unnecessary​ twists and turns in the roads.
PV, on the other hand, has more of a grid pattern, so the roads make more sense in that way. But then you encounter a road where you have to be in the far right lane in order to turn left! It's the strangest thing and tough to navigate for someone new to the city. Also, if you find yourself having to drive up into the residential hilly neighborhoods of PV, it's a bit terrifying for those of us accustomed​ to flat land. PV also has far more rough cobblestone streets than Mazatlán.
Category Winner: Mazatlán (Or would it be fairer​ to call Uber the winner?)
---
New to Uber? Sign up to get your 1st ride free!
---
Vendors
---
Both cities have a lot of street vendors who are trying to sell you something: from tacos and fruit to souvenirs​ and weed.
Maybe it's because we're younger than many people in the places we visit, but it seemed like just about every vendor (in both cities) would first ask if we wanted to buy something "innocent" like bracelets​, fruit, or wooden sculptures. If we declined, then they'd offer us drugs. (Makes no sense to us, either.)
Although these entrepreneurs were prevalent in both cities, we had to deal with them 2-3 times as often in Puerto Vallarta.
Category Winner: Mazatlán (You don't have to say "no gracias" nearly as much and the drugs seem to be less prevalent.)
Our overall preference
---
If it's not obvious by now, between the two cities, we prefer Mazatlán and think it's highly underrated​. There are numerous great things about the city and it's much cheaper to live in than Puerto Vallarta.
PV can be a wonderful place to visit and there are a lot of people who love living there. But if you're an English-speaking individual from the US or Canada who's looking for a place in Mexico to call home, we think you will probably be happier living in Mazatlán.
What do you think? Have you visited both cities recently? Where would you rather call home?
---
Our posts may contain affiliate links for products we use, love, and trust.
Curious to learn more about us?
Check out @wadepaterson's 20 Questions with TangerineTravels.

Until next time,
@sharingeverybite (Maddie)
@shenanigator (Jordan)
(and Laska the Siberian Husky)

If you enjoyed this post, follow us @TangerineTravels