2018 Cost of Living in Mazatlán, Mexico - Cost of Airbnb Rental, Healthcare, Food, Uber, Haircut, and More!
We've been staying in an Airbnb in Mazatlán, Mexico (February 2018) for a couple of weeks now. We've had some time to learn how much various things cost here like: Airbnb rental, healthcare, food, uber, maid services, and handyman services.
Most people looking for the cost of living in Mazatlán are probably have a fixed budget like us. This blog post focuses on mid-range/budget-friendly purchasing decisions. (Please note, you can be even more frugal or spendy in a number of ways. For instance, if you're going to the most expensive salons, you're probably not going to be paying these prices. If you constantly order the most expensive items on the menu, you'll be paying more.)
All prices are US Dollars unless it's labeled as pesos.
Background
---
Some of this information came from our Airbnb host. She is a US expat from Houston, TX and has been living here full time for a year and a half. Before she moved to Mazatlán, her parents lived here in the same home. We've gotten our information from not only our own experiences but also from our host's plentiful knowledge bank.

Let's get to it! How much does it cost to live in Mazatlán, Mexico?
---
---
Since we've been staying in an Airbnb, we can't speak for how much it costs for a long-term rental, hotel stays, or buying real estate here. We have a private room in a nice, large house, in a gorgeous neighborhood, and just a short walk to the beach. After all fees, we're paying $25 USD per night. If we wanted to rent an entire house or apartment on Airbnb, we'd be paying significantly more. The single-room option allows us to get a reasonable price on a short-term rental.
We have access to all the common areas of the house, so we can do our laundry, cook meals, watch tv, and so on. We have a car with us, which has been parked in the driveway the whole time and has been perfectly safe except for the friendly neighborhood dog marking his territory on the tires.
Keep in mind that this is a rental in the heart of the "Golden Zone," one of the most desirable locations in Mazatlán, which is going to carry a large premium.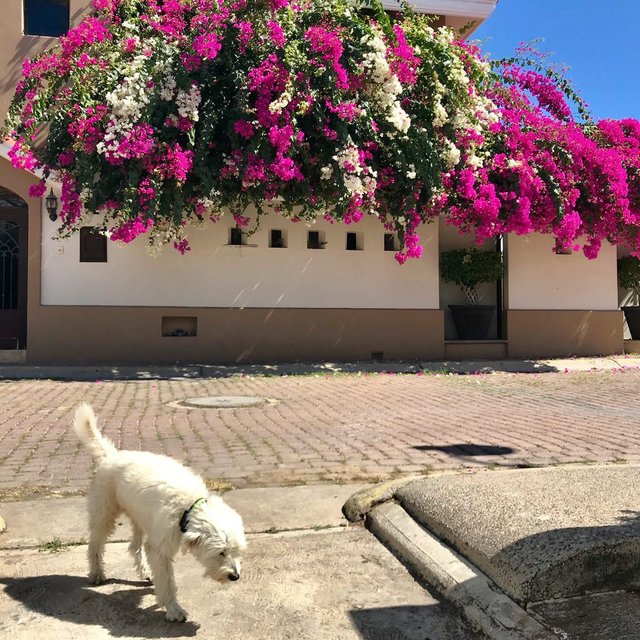 This is Bimbo, the dog responsible for peeing on our car and also escorting us around the neighborhood.
Uber - $1.18 for most rides
---
We've used Uber about 20 times since getting here, and 75% of our rides have come out to 21.90 pesos, which is the minimum Uber charge in Mazatlán. That has ended up being $1.18 or $1.19 on my credit card statement, depending on the current exchange rate.
Our most expensive Uber was about $6.00, and that was a 15-minute ride with surge pricing. Due to the city's great walkability and the affordability of Uber, we'd be perfectly happy not having a car here. In fact, during the two weeks we were here, our car never left the driveway of our Airbnb.
---
New to Uber? Sign up to get your 1st ride free!
---
Food - $5 per meal + Tip at a restaurant in the touristy areas
---
The cost of food varies tremendously depending on where you're eating. However, most of our meals were spent in popular tourist locations.
If you're budget-conscious, a meal at one of the restaurants in the touristy "Golden Zone" area is going to run you about $5 (not including drinks). That's not to say you can't eat cheaper at these restaurants, but it can also be more expensive if you choose a "fancier" item on the menu. There's usually a lot to choose from in the $5 range and the cheapest entree is probably around $3.
A fancier meal at a nice restaurant in the golden zone, say shrimp fajitas, for example, will run you $7-$13. If you really want to splurge, a large seafood platter may cost $25.
Tax is over 15% and it's always included in the listed menu prices, so you don't need to account for tax in your budget. However, you do need to account for a ​tip. The standard tip in a restaurant throughout Mexico is 10-15% of the pre-tax amount, depending on the level of service. You can always tip higher, but it's not expected and often discouraged.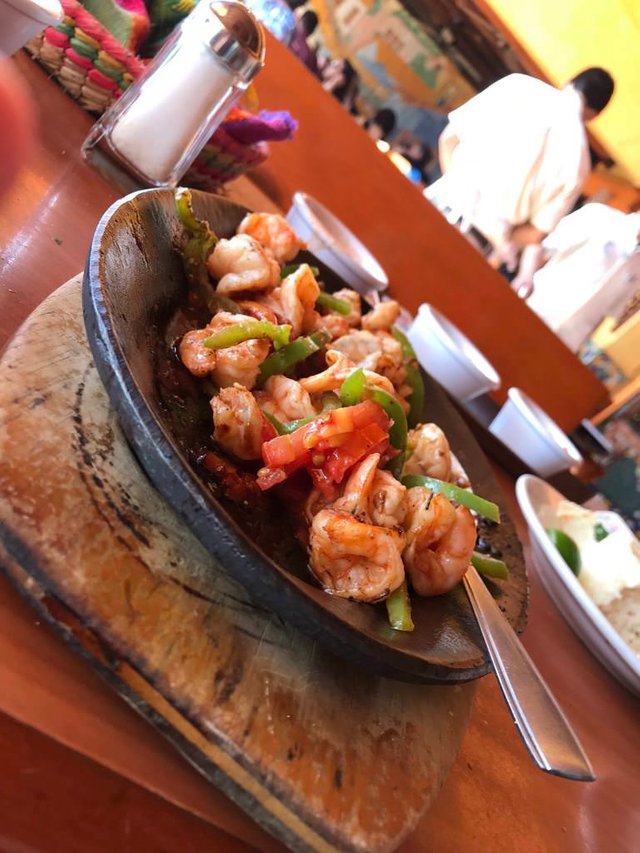 If you get out of the touristy areas, you can expect to get a filling meal for at a restaurant for $2-3.
One day while here, we went to a market called "Mercado Municipal José María Pino Suárez." A mouthful, I know. If you want the cheap food, this is where you shop! It's where many of the Mazatlán locals go. But, don't expect anyone to be able to speak to you in English here.
We got some pre-cut and packaged jicama and papaya. There was so much food in these two packages! Probably about 4 pounds of papaya and 2 pounds of jicama. Combined, the total was about $2.50, and that was without haggling. If you buy them uncut and haggle a little bit, your prices will be much better!
Men's Haircut
---
We didn't shop around for the cheapest barber shop, we just went to the first one we saw. A men's haircut here in the Golden Zone was 100 pesos ($5.32) + tip. Although we never checked it out, one local restaurant owner told us he gets his hair cut at the mall for 50 pesos.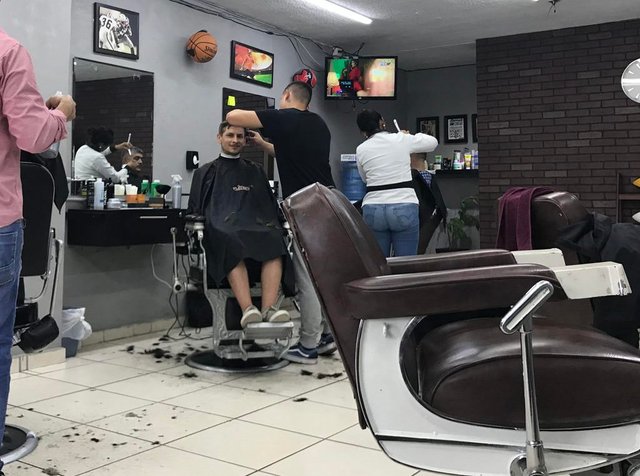 Healthcare - $2-4 to see a doctor
---
Our Airbnb host told us about a couple times when she had to see a doctor. She doesn't carry health insurance because healthcare is so darn cheap here. There was one time she developed a rash on her neck and then her hand started to swell.
She went to a doctor who was recommended by a friend of hers. He thought it was Dengue fever and sent her next door to get a blood test to confirm. The doctor visit was about $3 and the blood test was about $5. She got the test results in two hours, which confirmed it was Dengue.
Another time, our host had a go see a specialist. The visit with the specialist doctor, which included x-rays and some other tests, was about $35.
There was a time when one of her friends took a bad fall and badly broke her arm. She had to go to the emergency room, get her arm bone set back into place, and get a cast. This emergency visit was $1,000 USD.
Maid Service - $12 per house cleaning
---
Our Airbnb host gets her (2,500 Sq Ft) house cleaned once per week. She pays the maid 220 pesos per cleaning, 20 pesos of which is her bus fare. That comes out to approximately $12 per cleaning.
If she wanted to hire a full-time maid, which many homeowners in this neighborhood have, it would cost about $10 per day. Again, the purpose of this article is to let you know how much you need to pay, not how much you can pay. $10/day is a good wage for them, so you'll have no trouble hiring someone at that rate. However, if you feel like they deserve more, you can always pay extra.
Handyman / Skilled Laborer - $11-$16 per day
---
If you need the help of a handyman around your house for a day, you can easily hire one for 200 Pesos (or about $11). Have them varnish your doors, trim your trees, fix various things around the house. They're yours all day for just $11.
If you need a skilled laborer, like a plumber or an electrician, it will run you closer to 300 Pesos (or about $16) for a day's work.
Coffee - $1-3 in the Golden Zone
---
At Allegro Cafe, which ended up being our favorite breakfast restaurant, the pictured chai latte (large) and espresso were 45 and 28 pesos, respectively. Which is $2.39 and $1.49.
We found these prices to be representative of the area as a whole.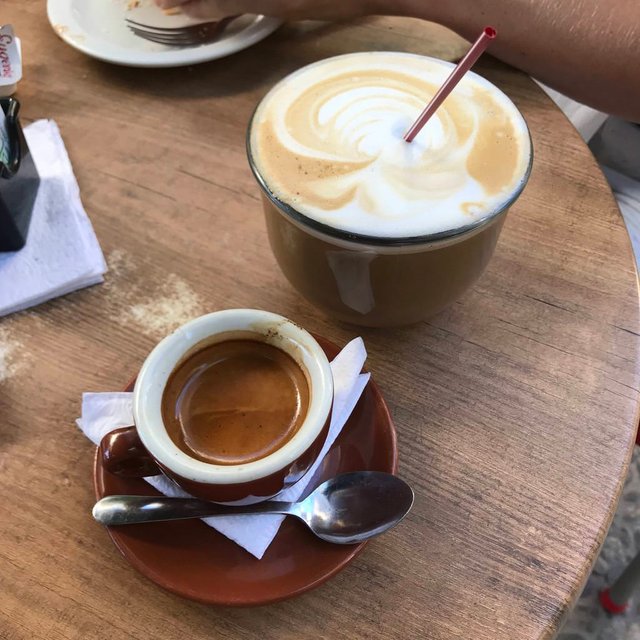 ---
I hope this gives you a better idea of what it costs to live in Mazatlán, Mexico!
What else would you like to know about Mexico or Mazatlán in particular? Let us know in the comments below!
---
New to Airbnb? Get a $40 travel credit when you sign up!
---
If you enjoyed this post, follow us @TangerineTravels.
Curious to learn more about us?
Check out @wadepaterson's 20 Questions with TangerineTravels.
Until next time,
@shenanigator (Jordan)
@sharingeverybite (Maddie)
(and Laska the Siberian Husky)